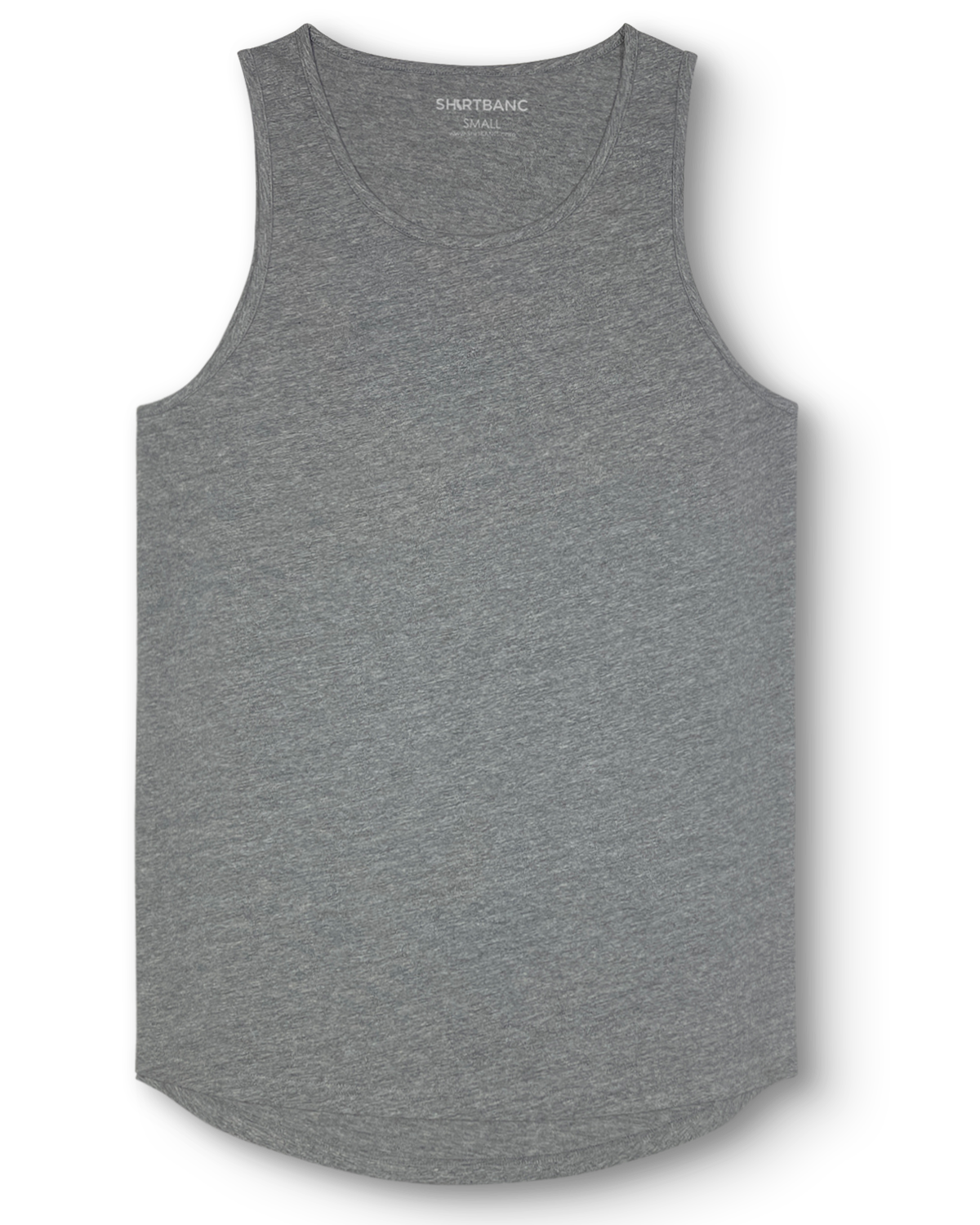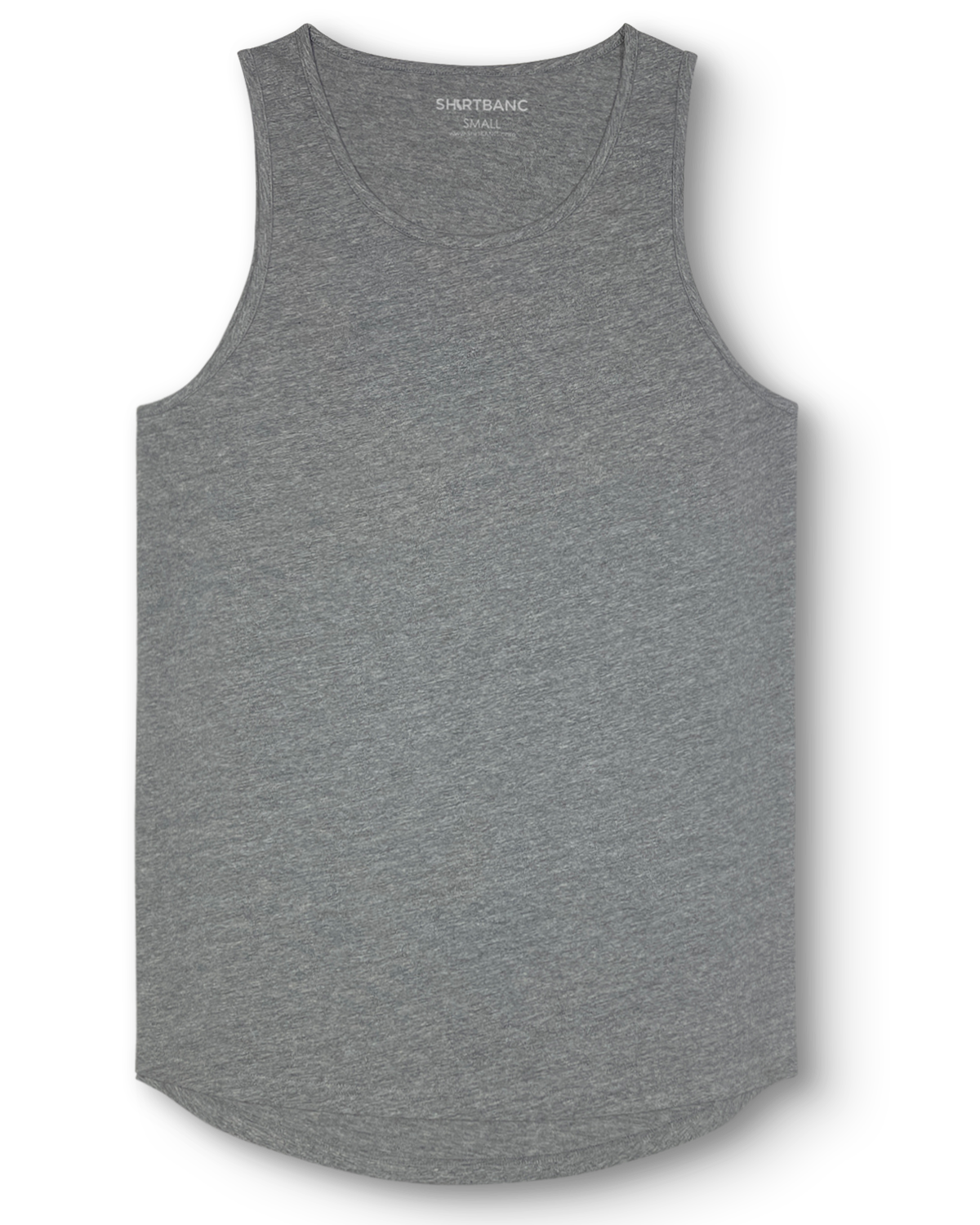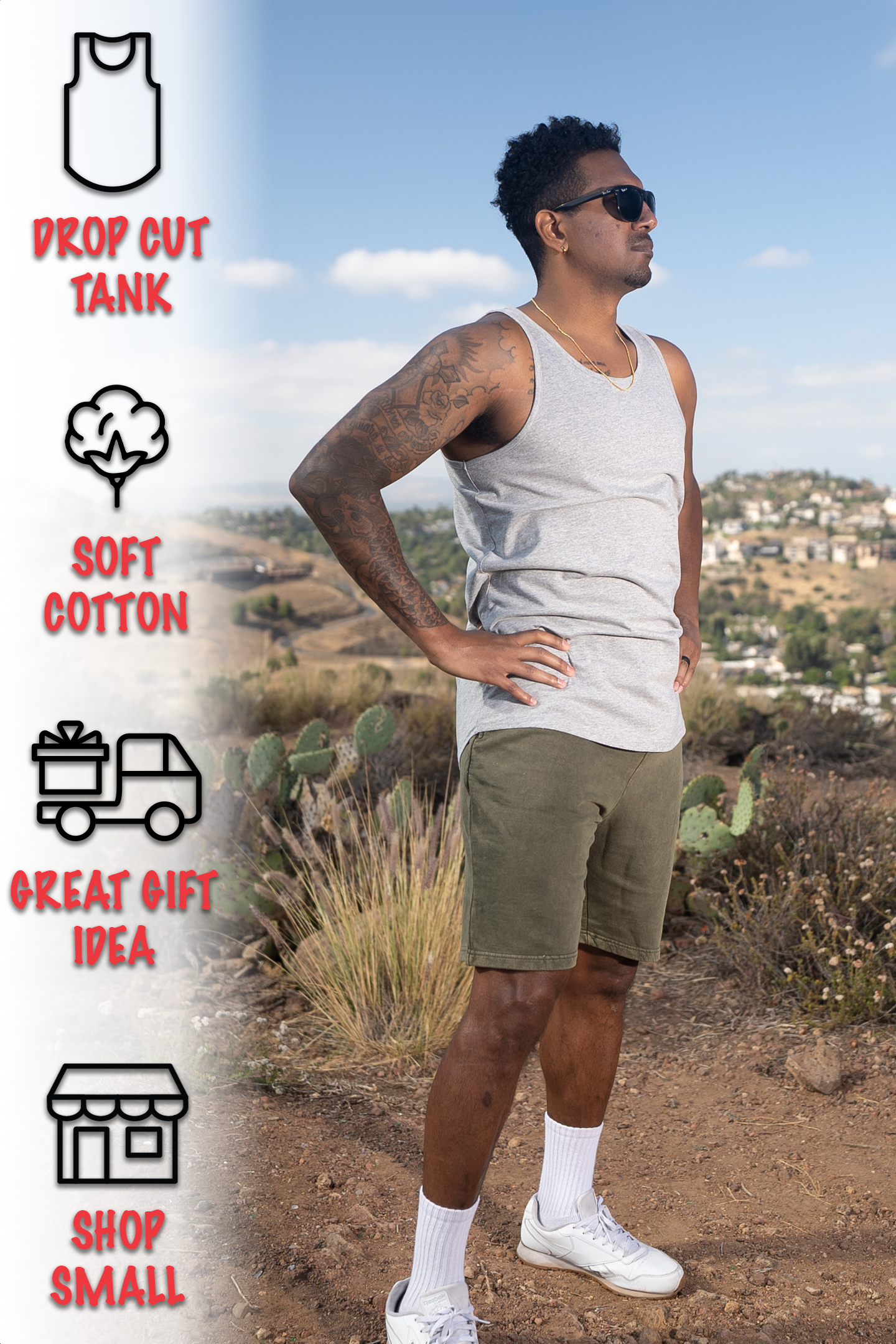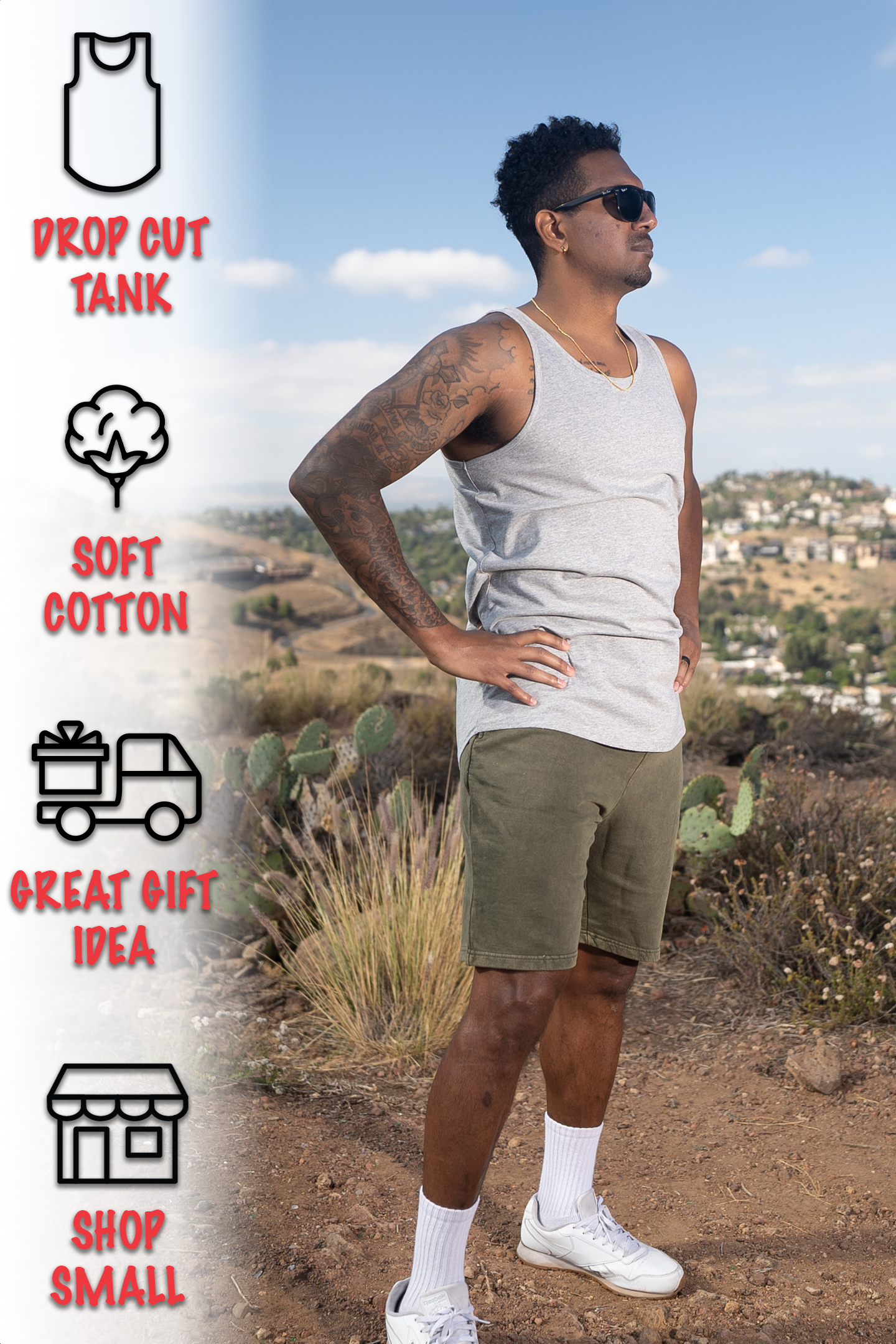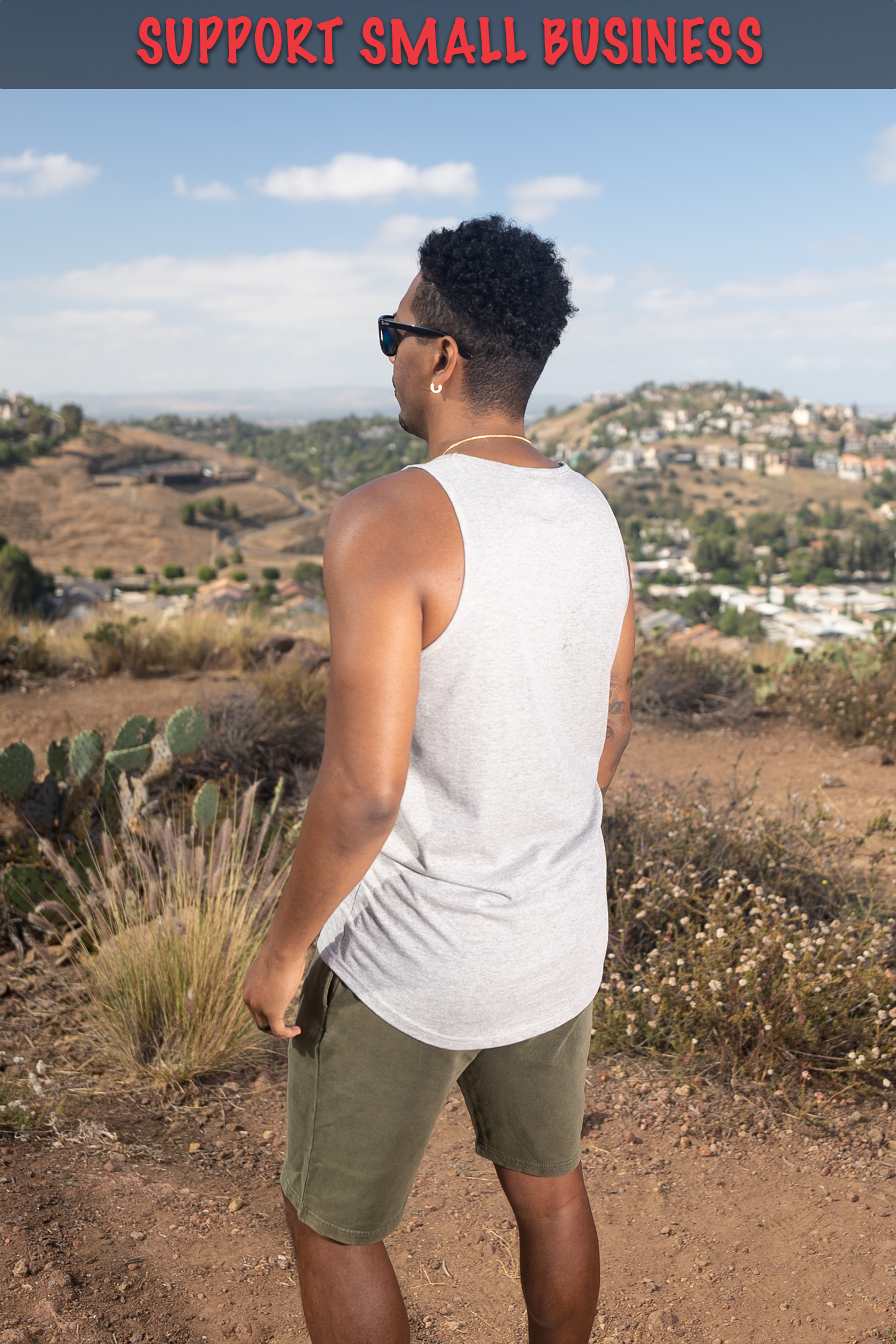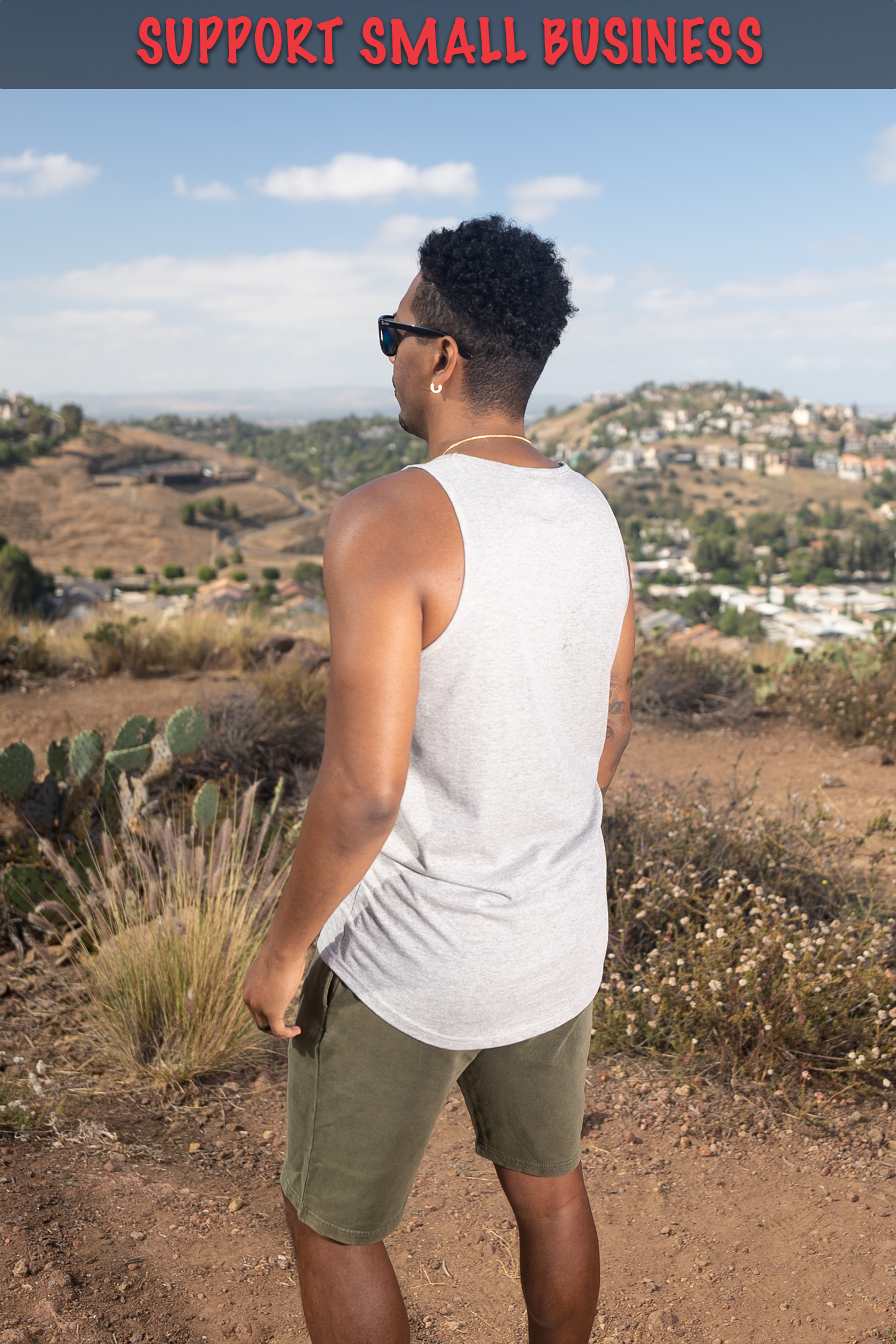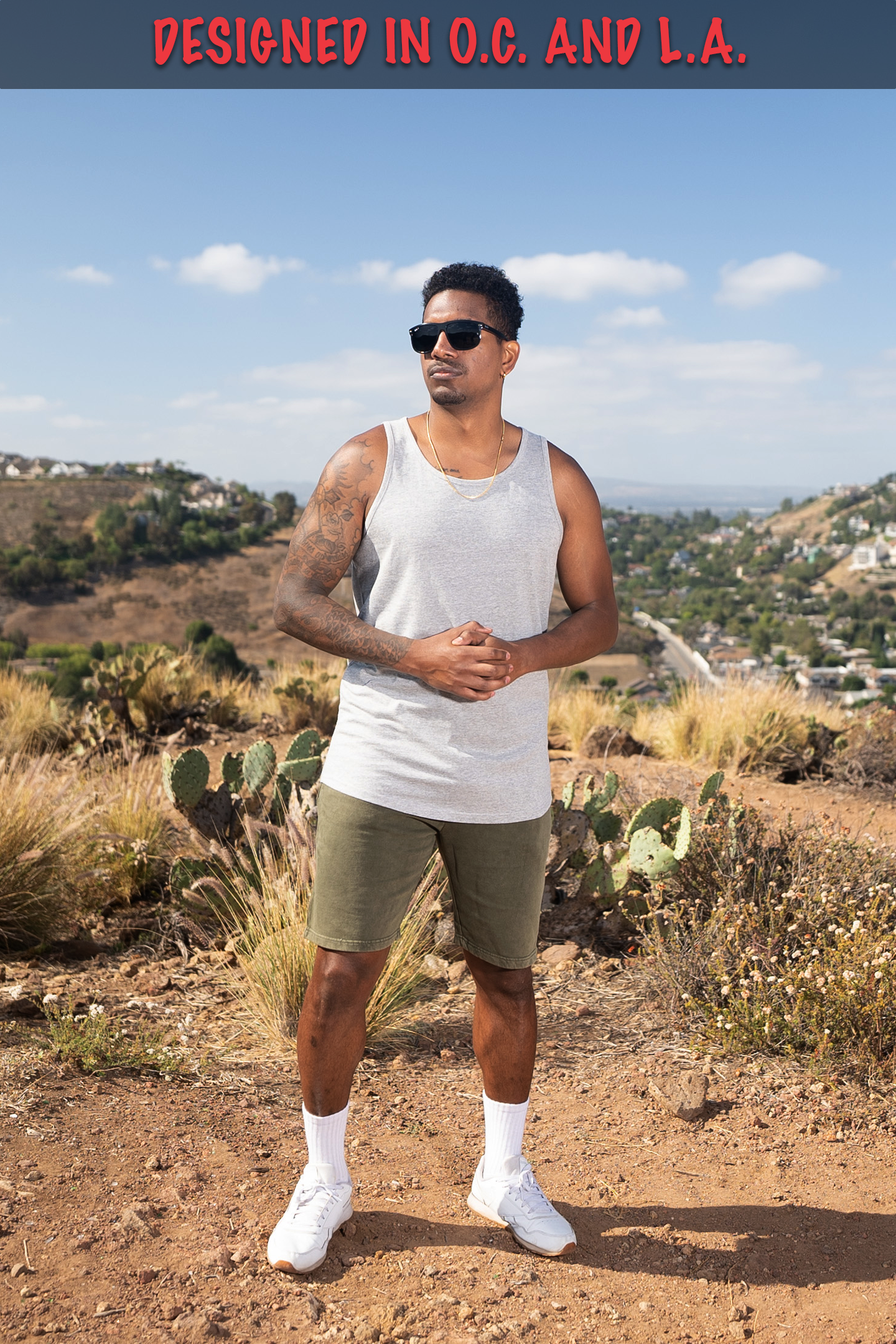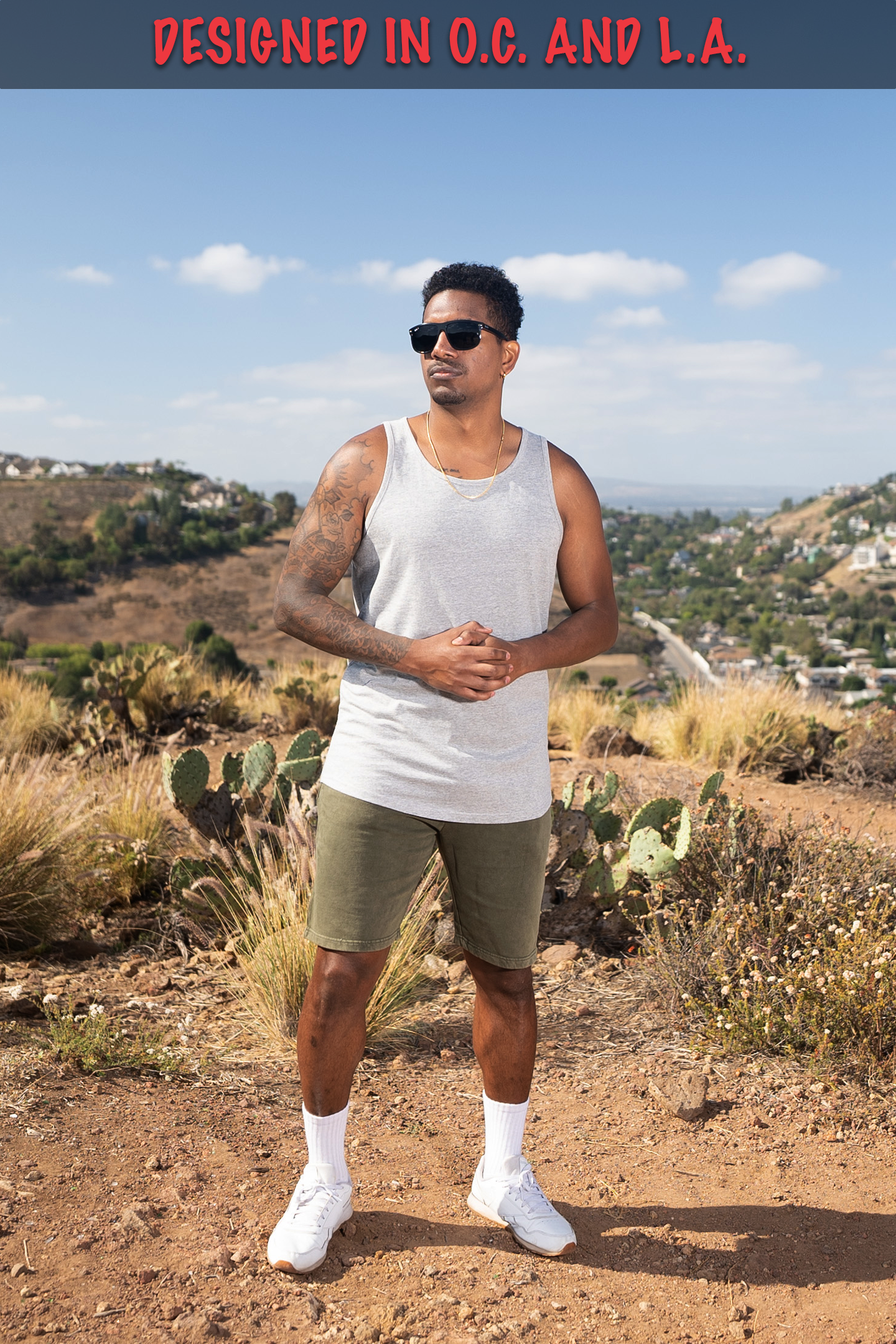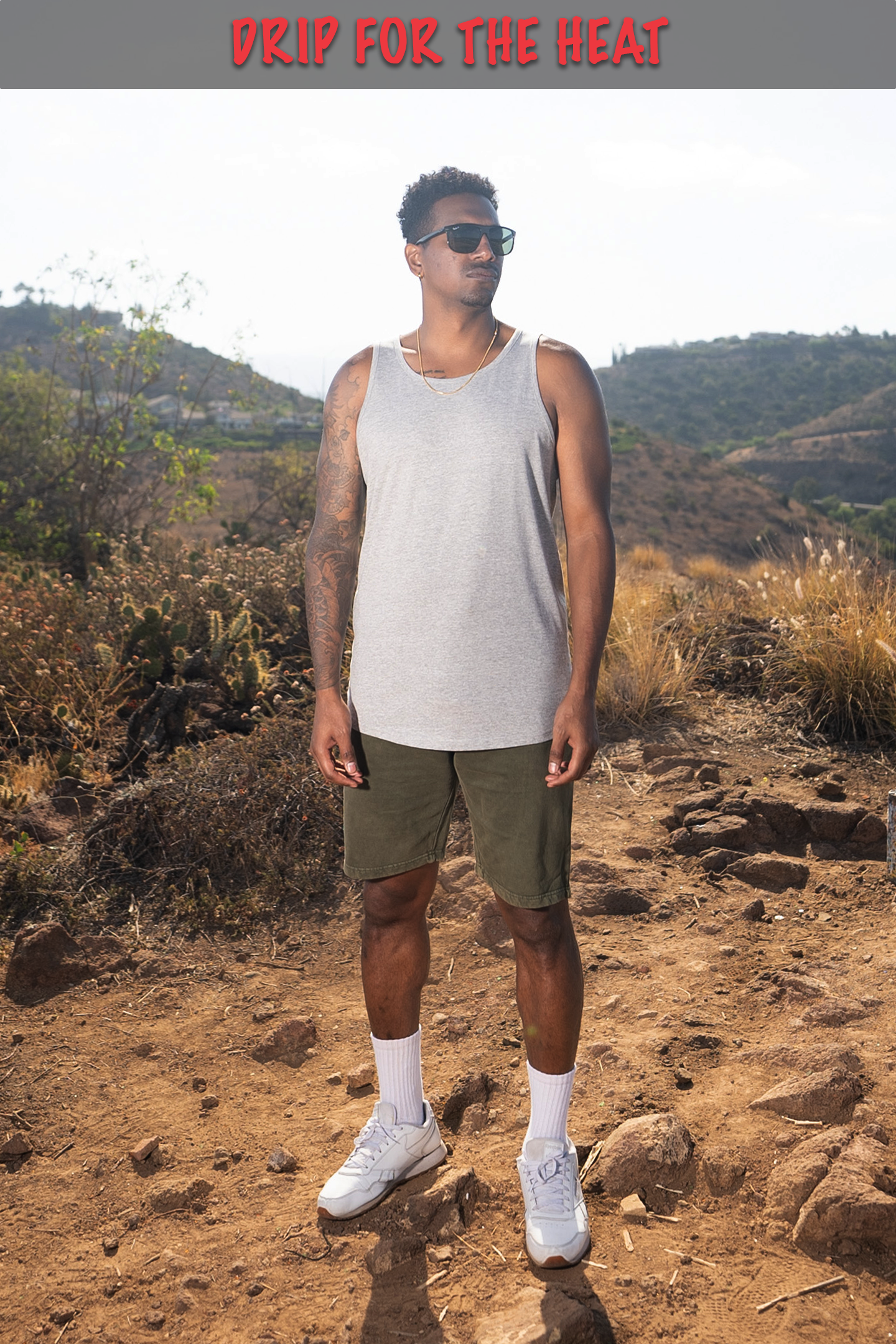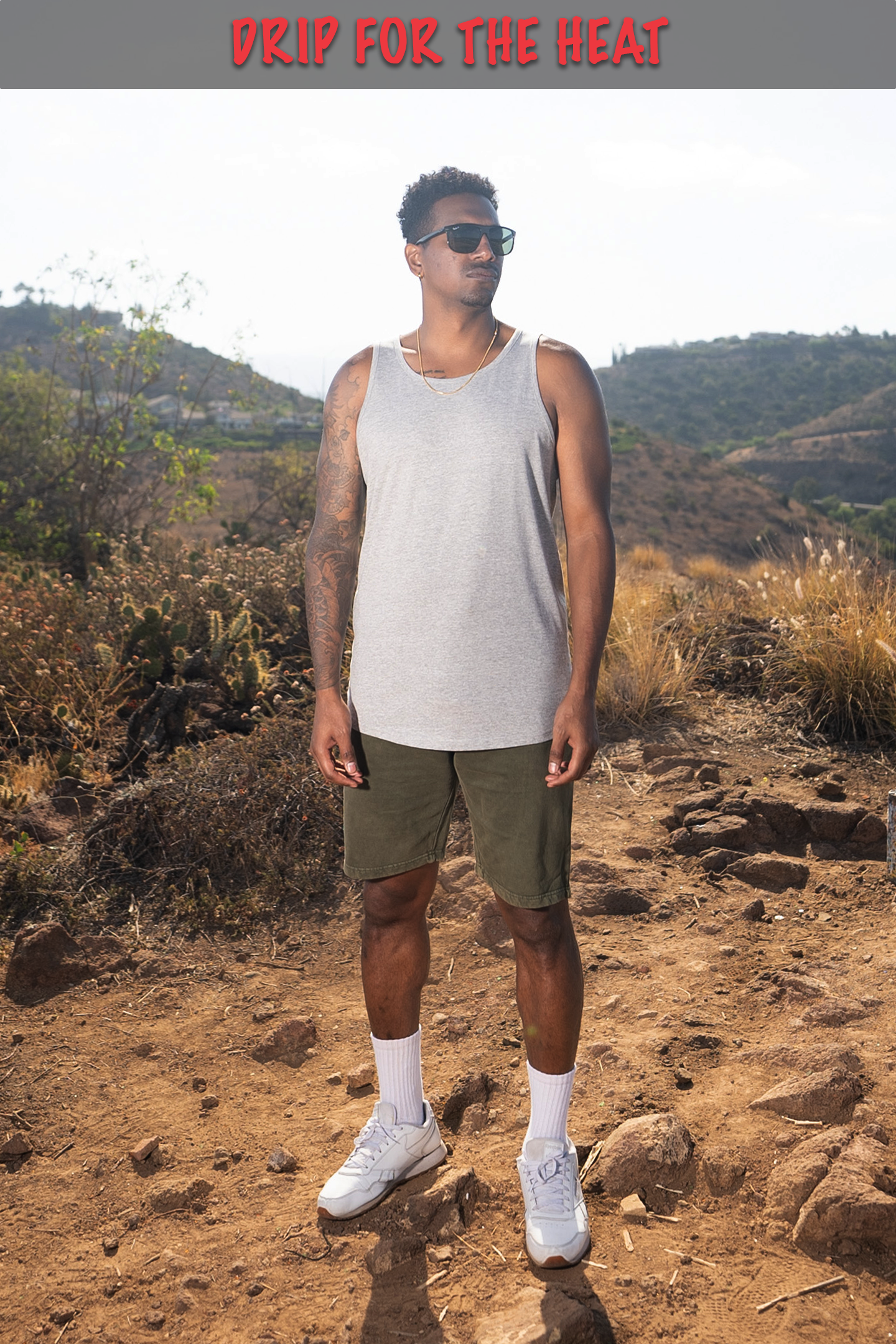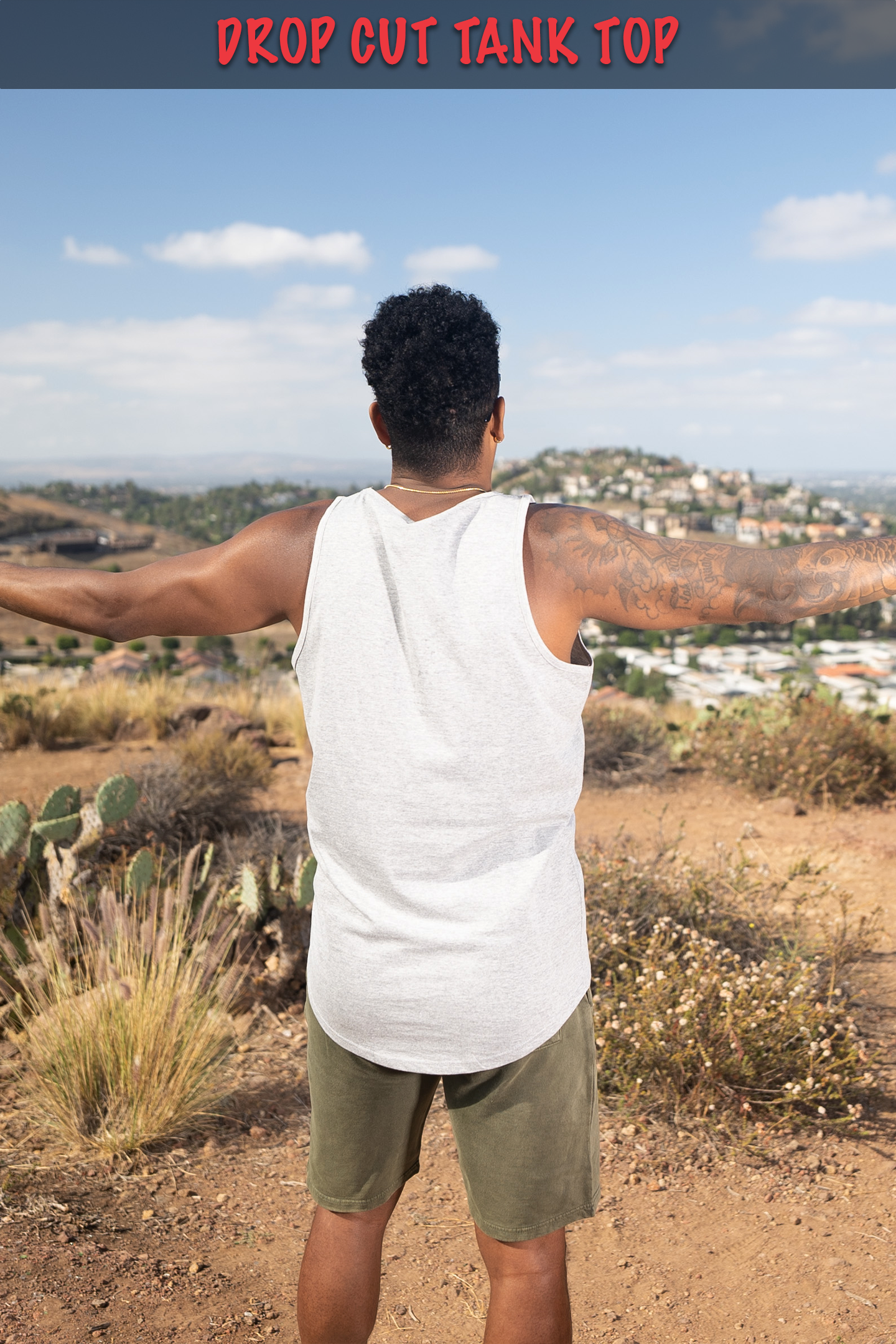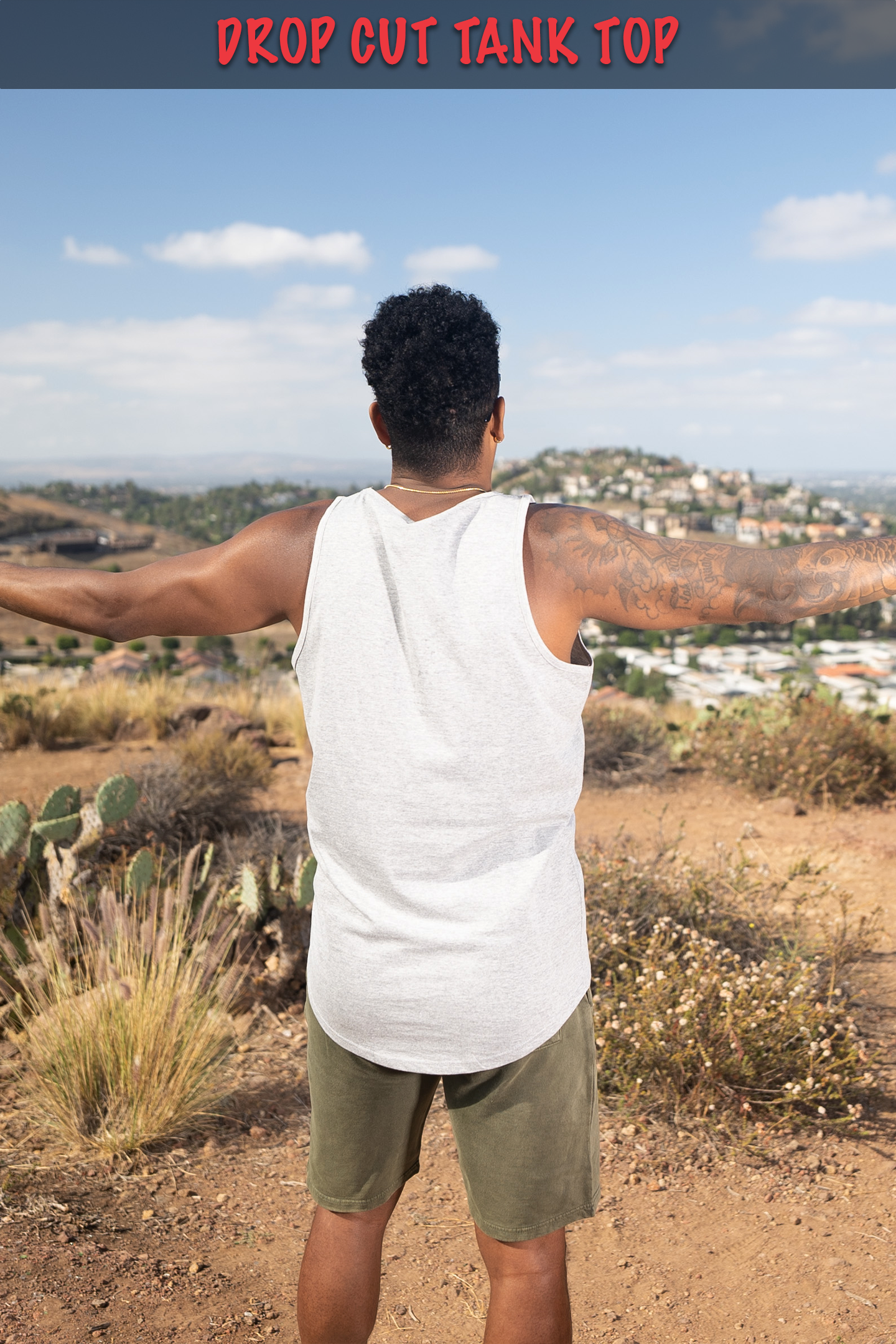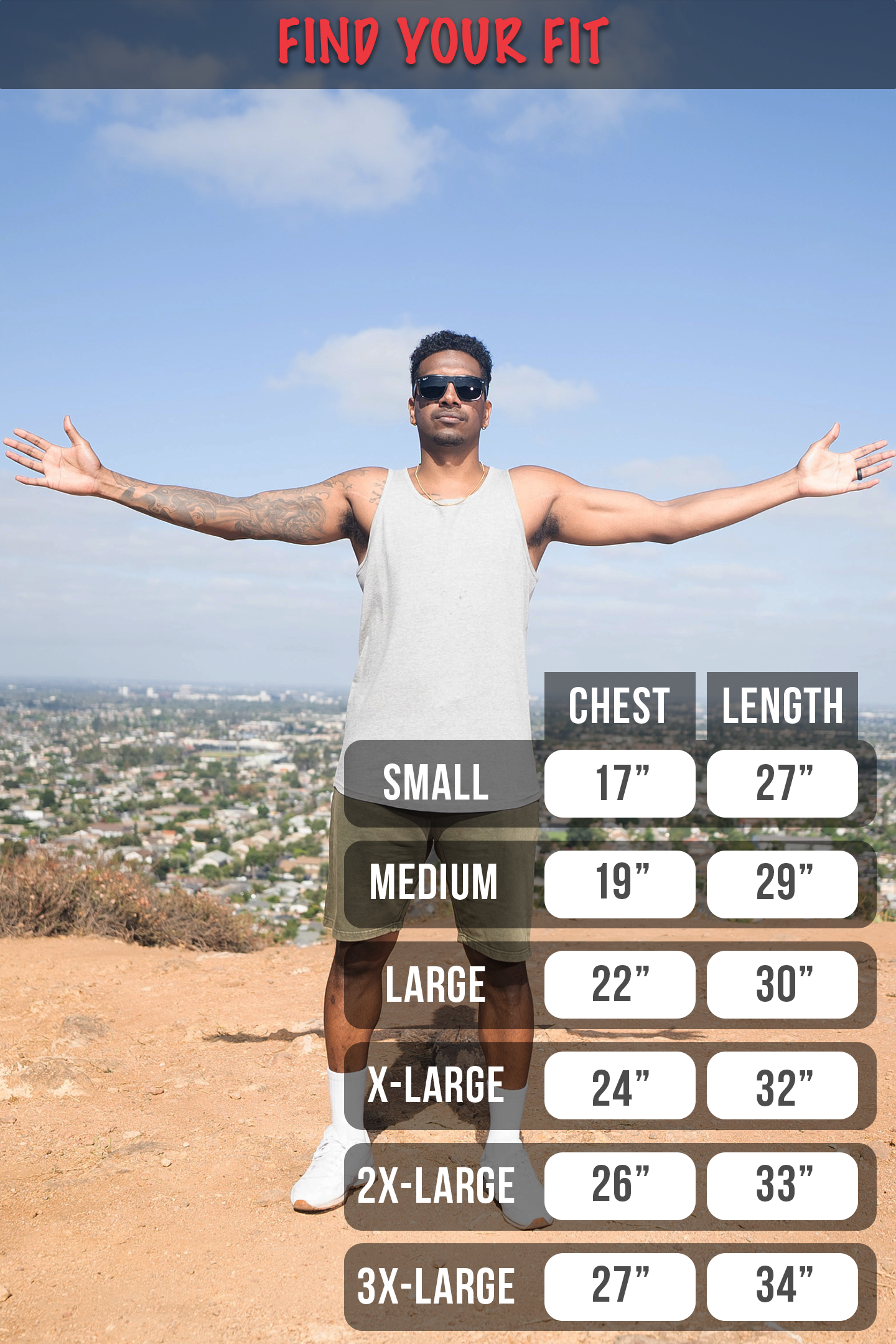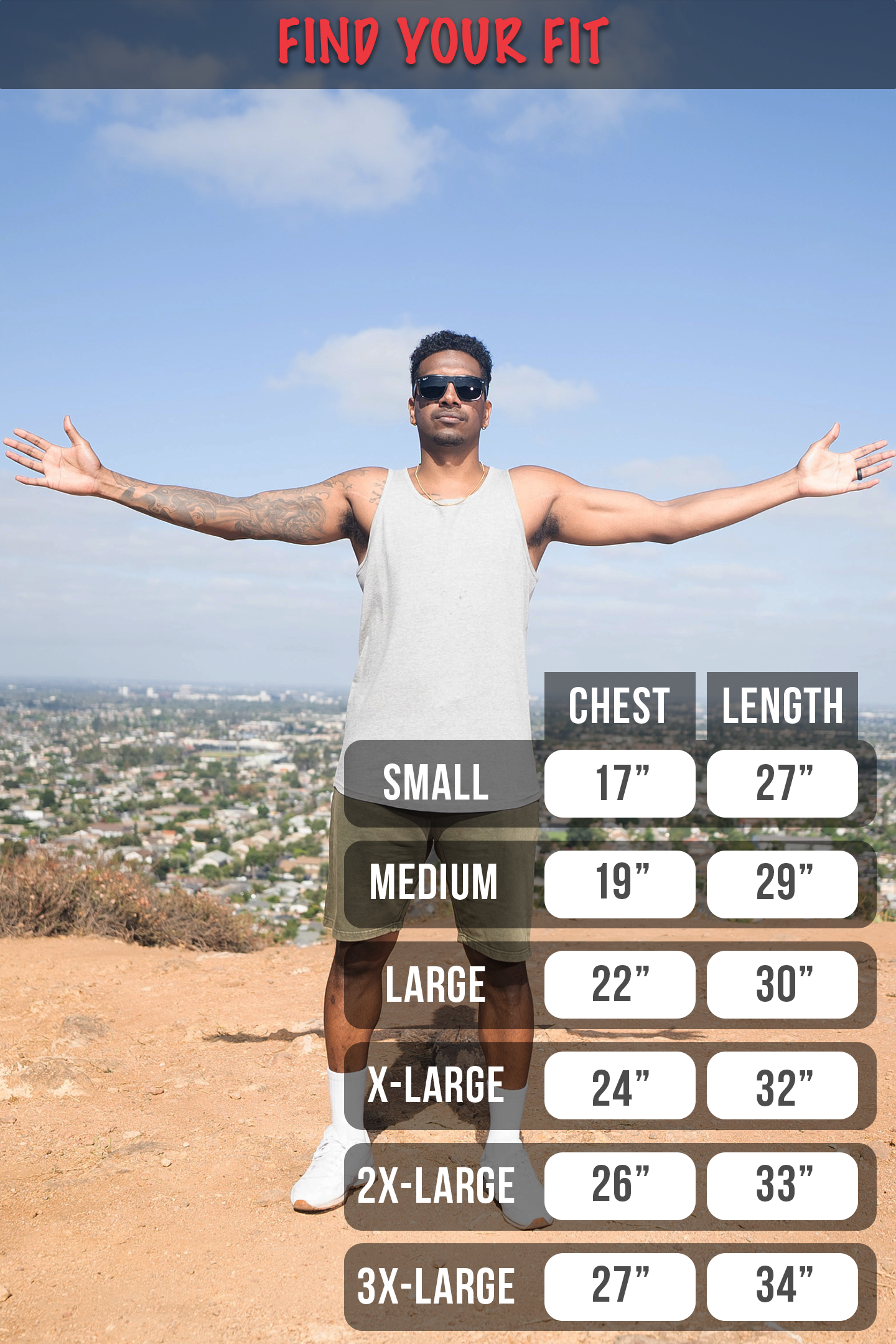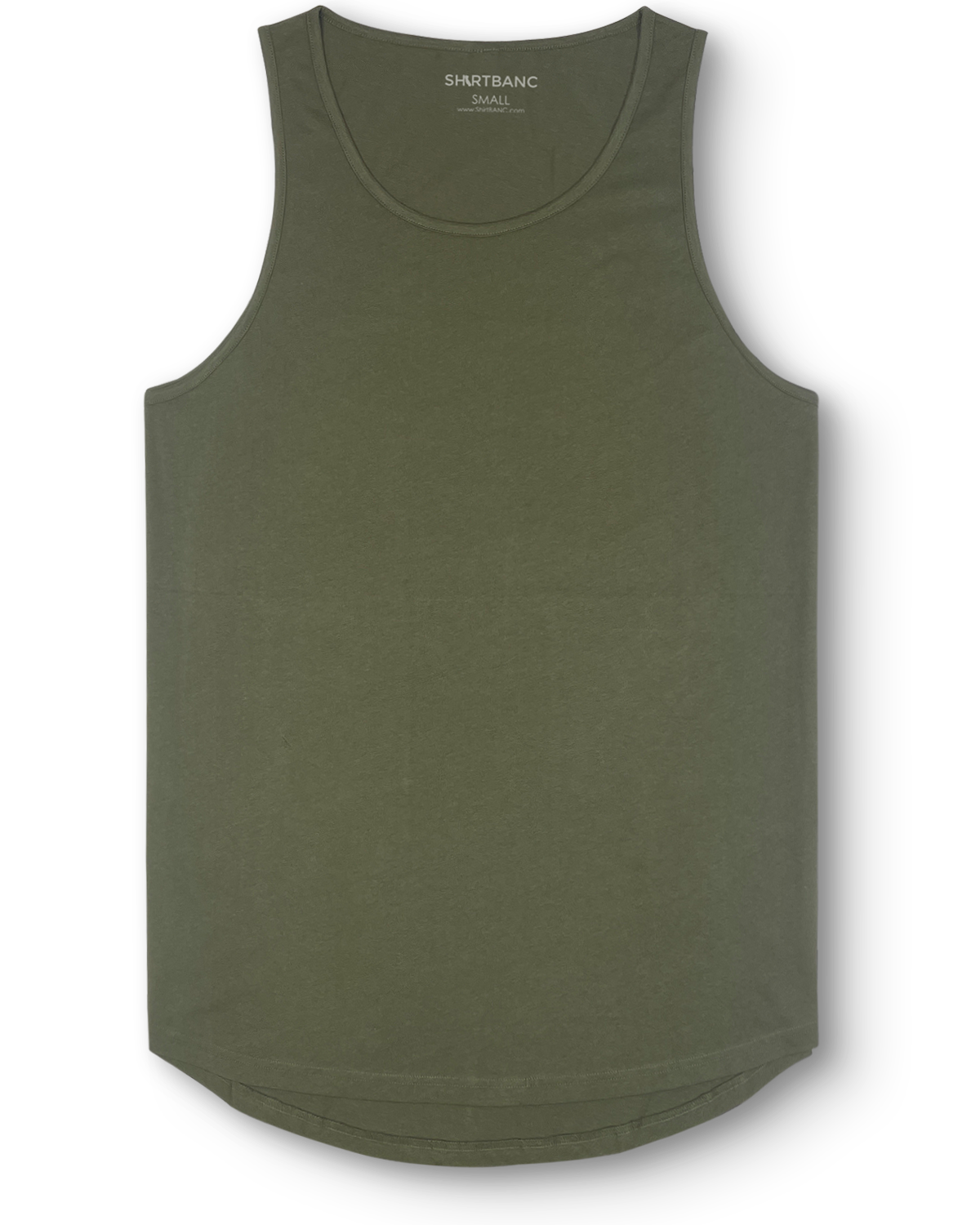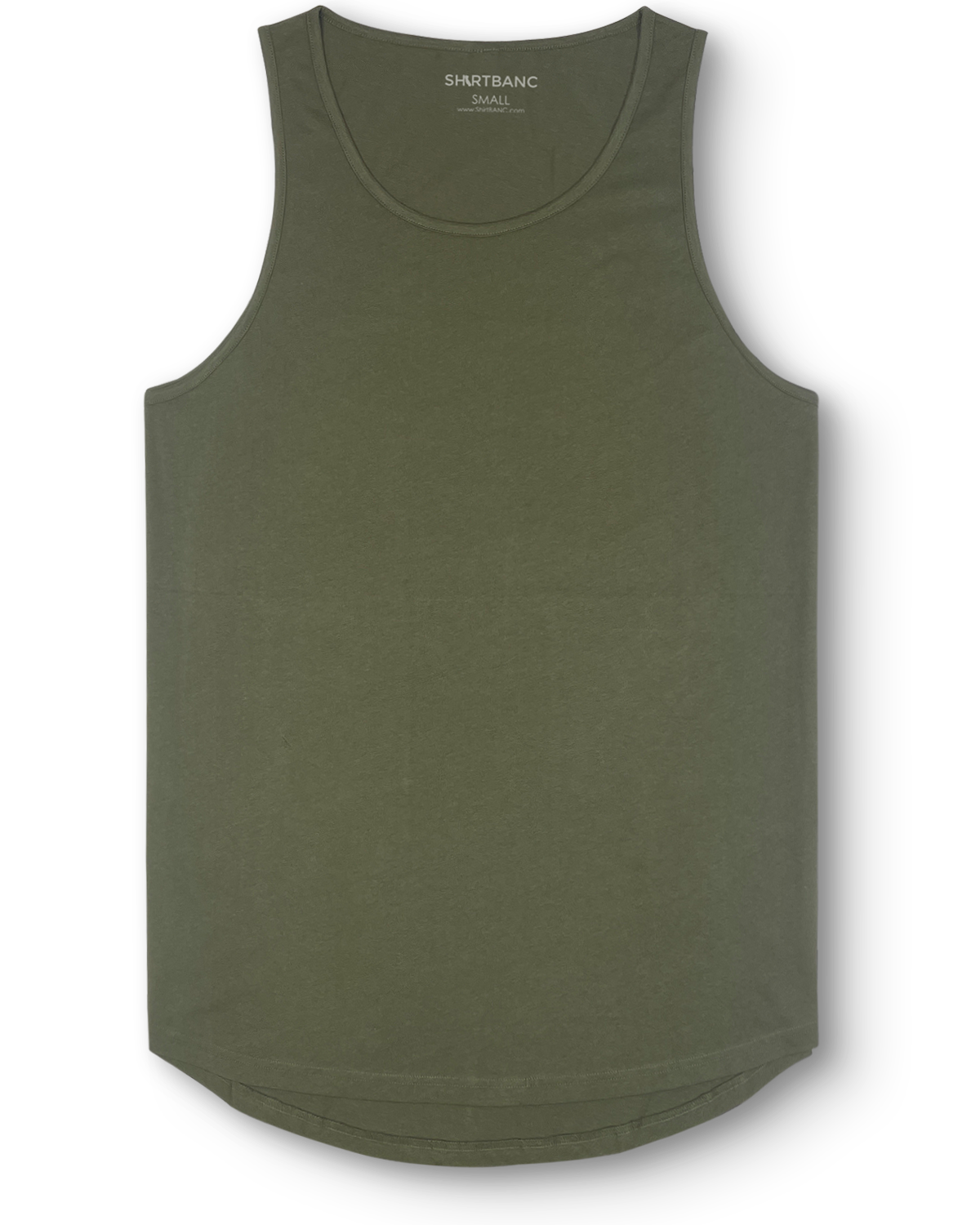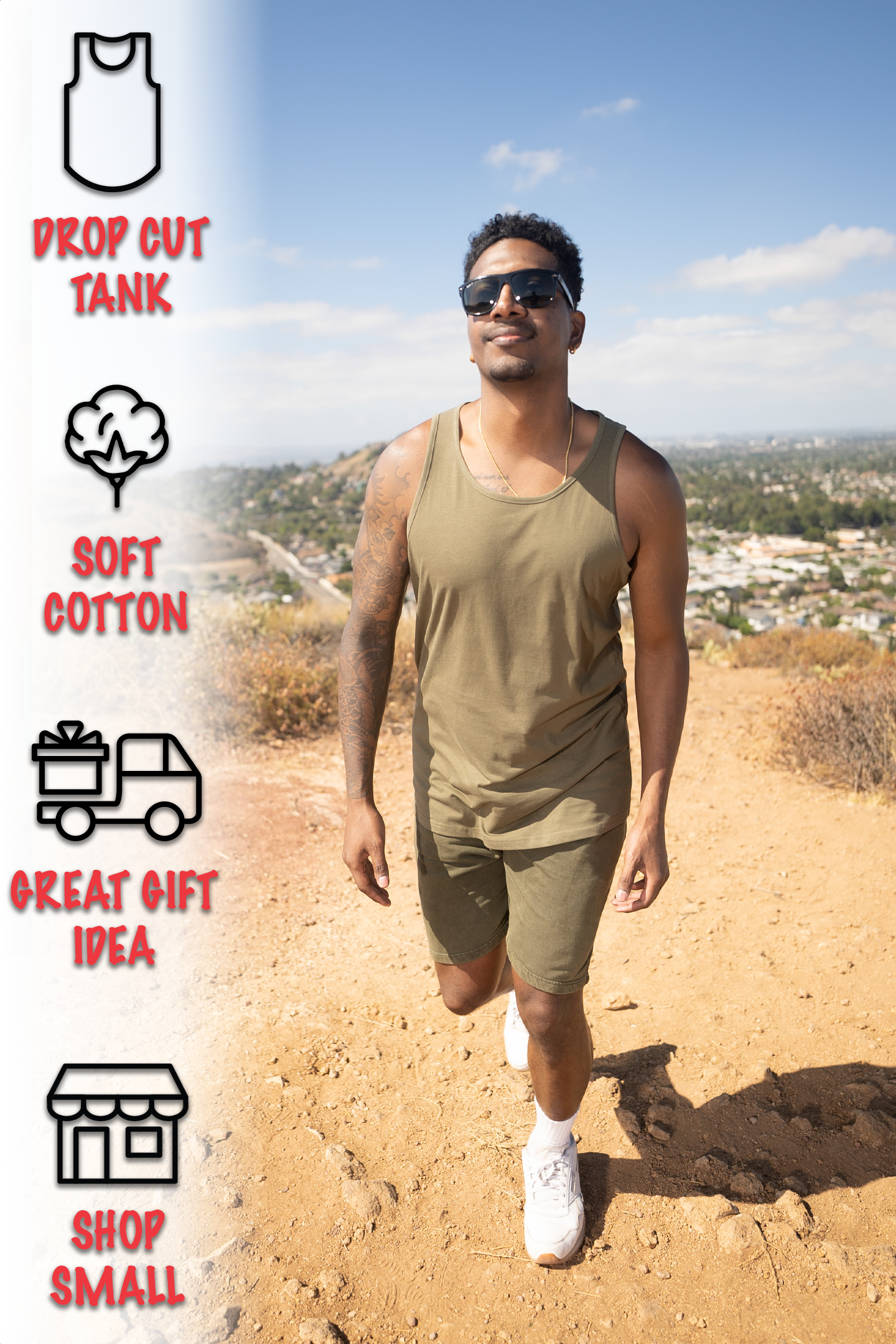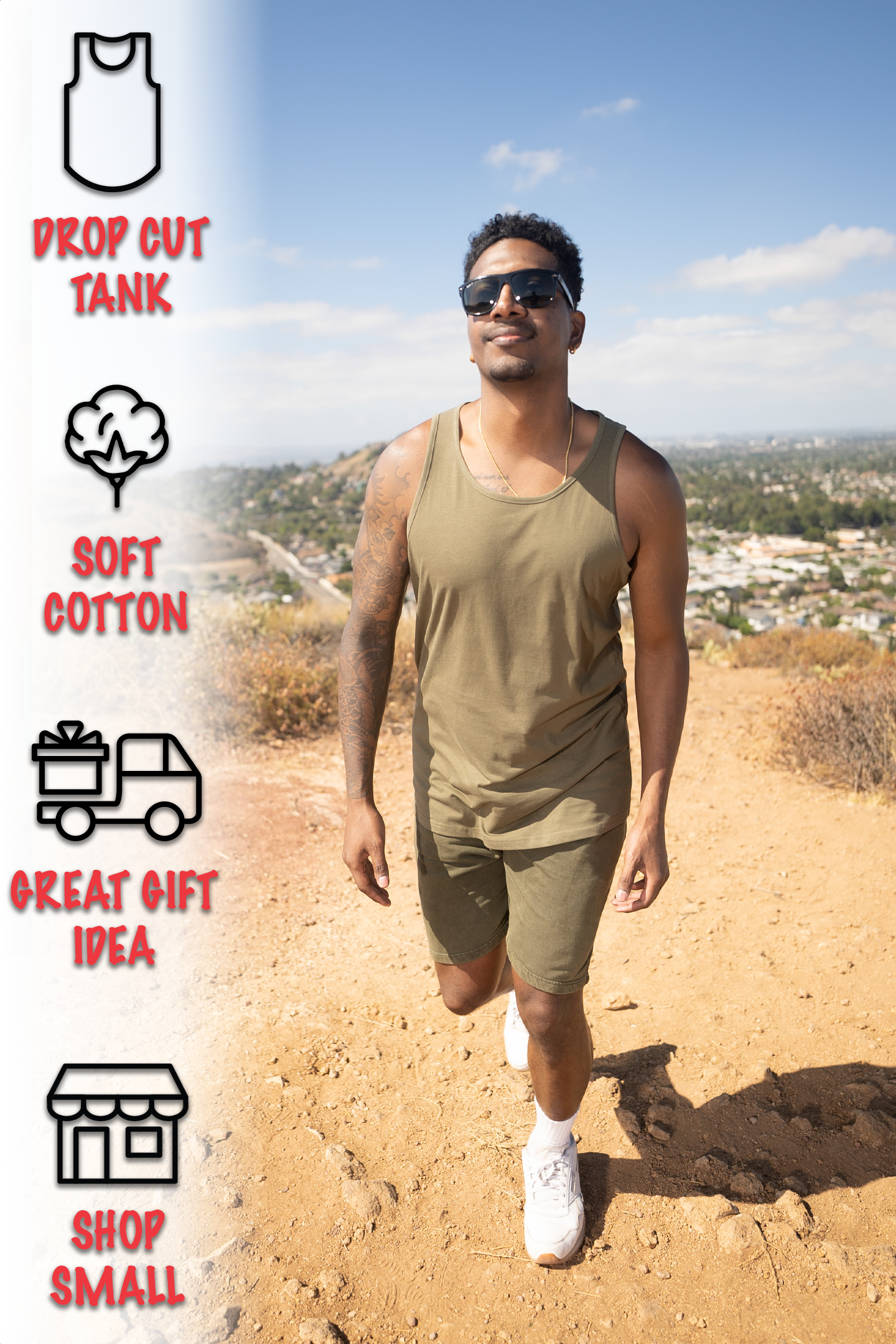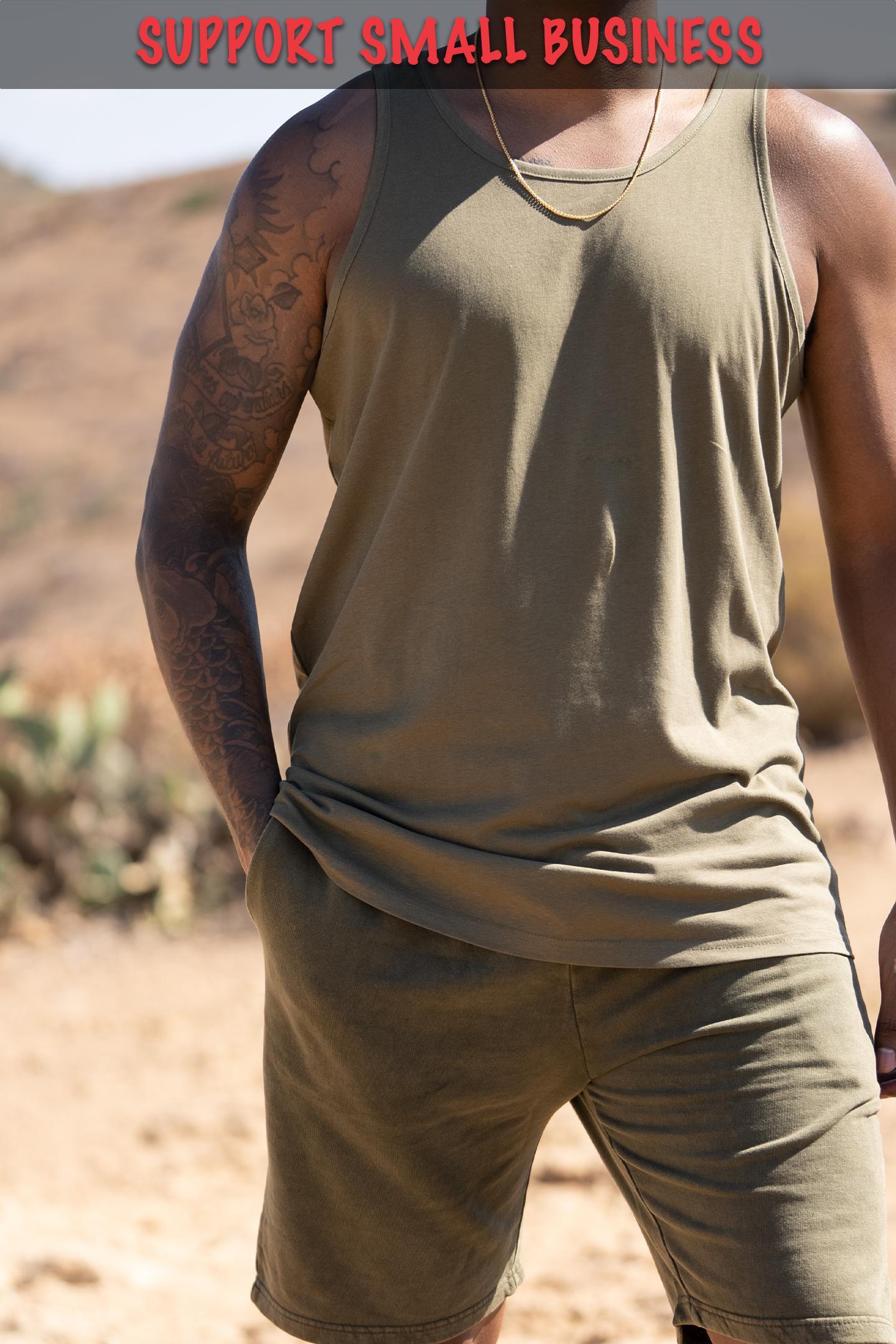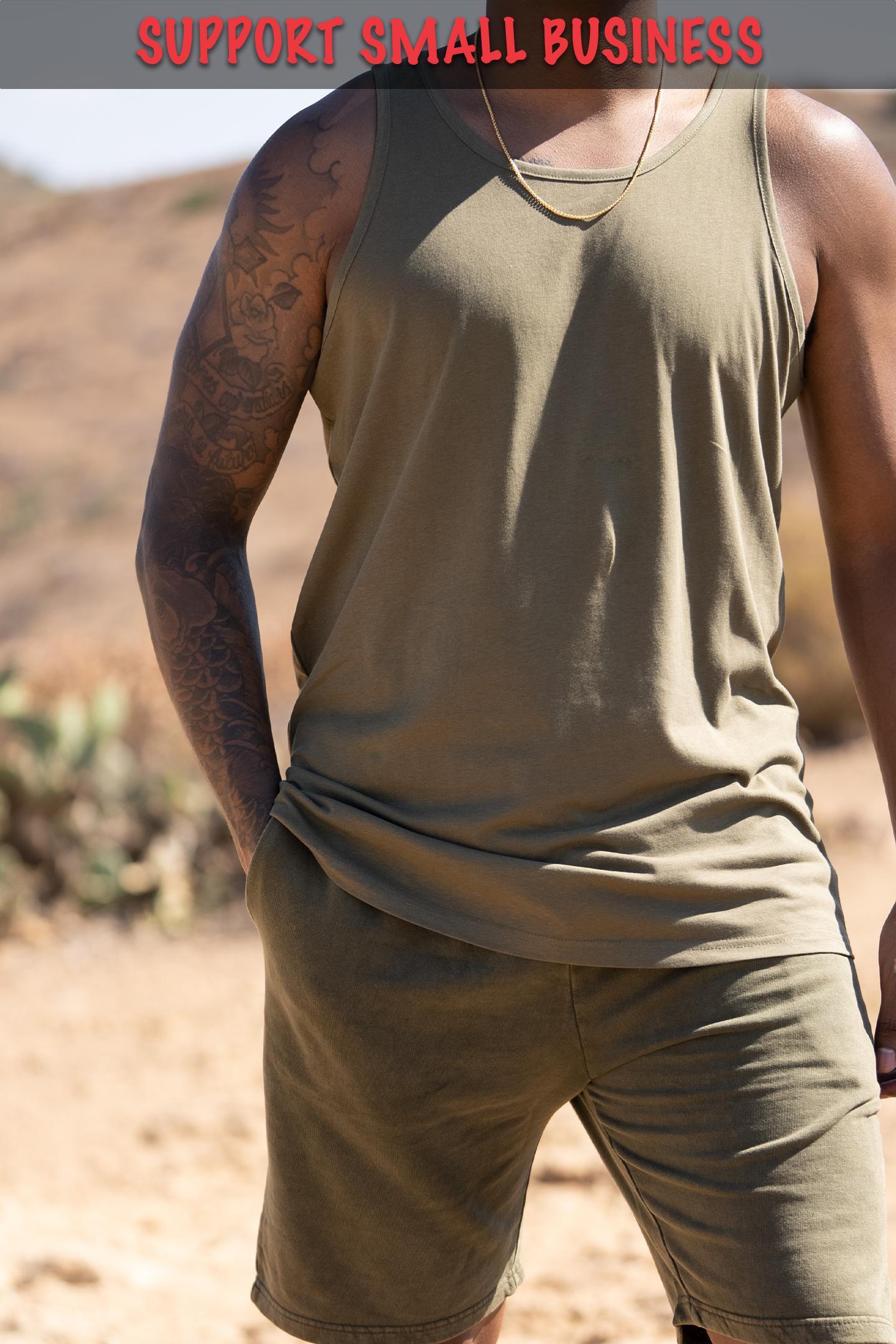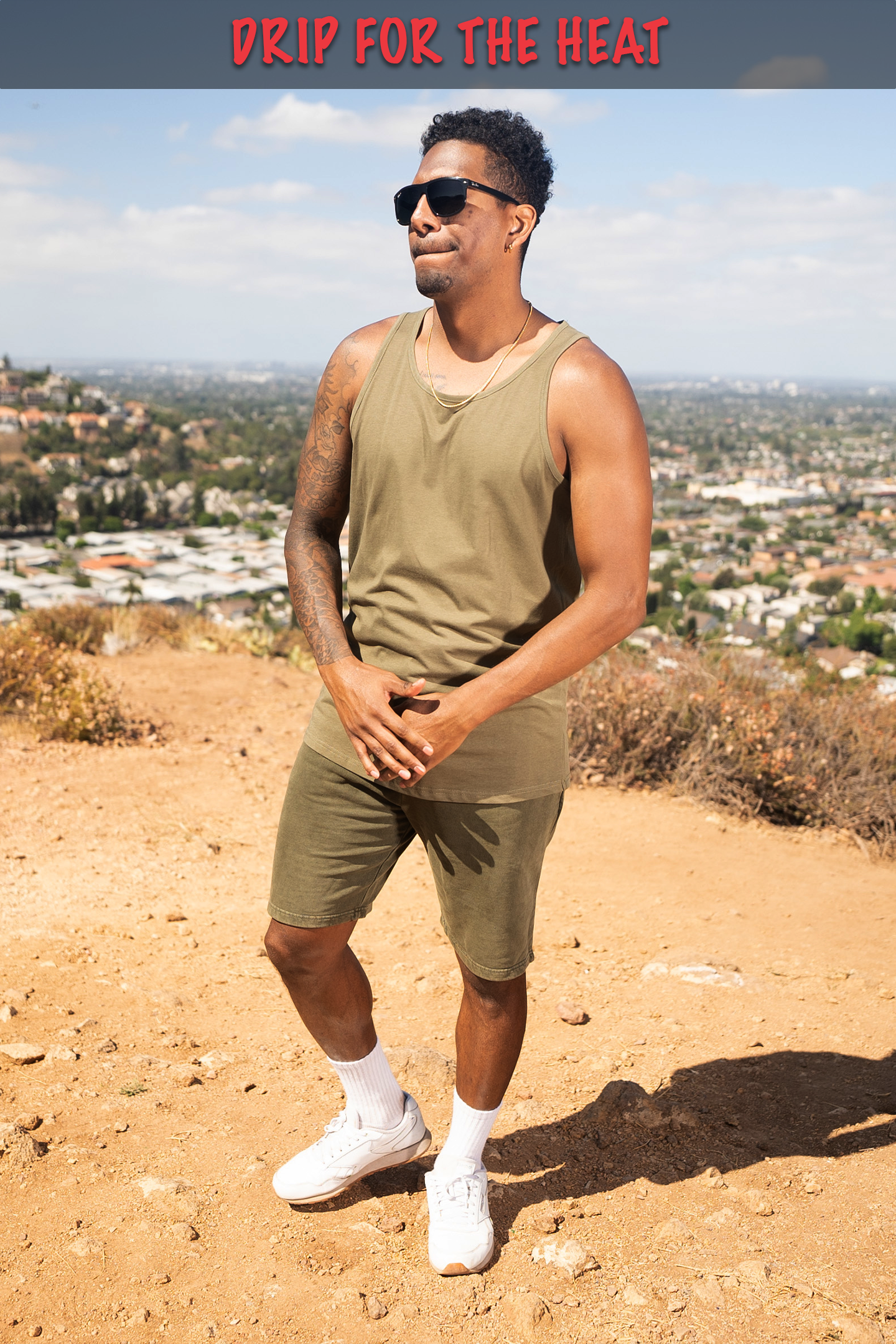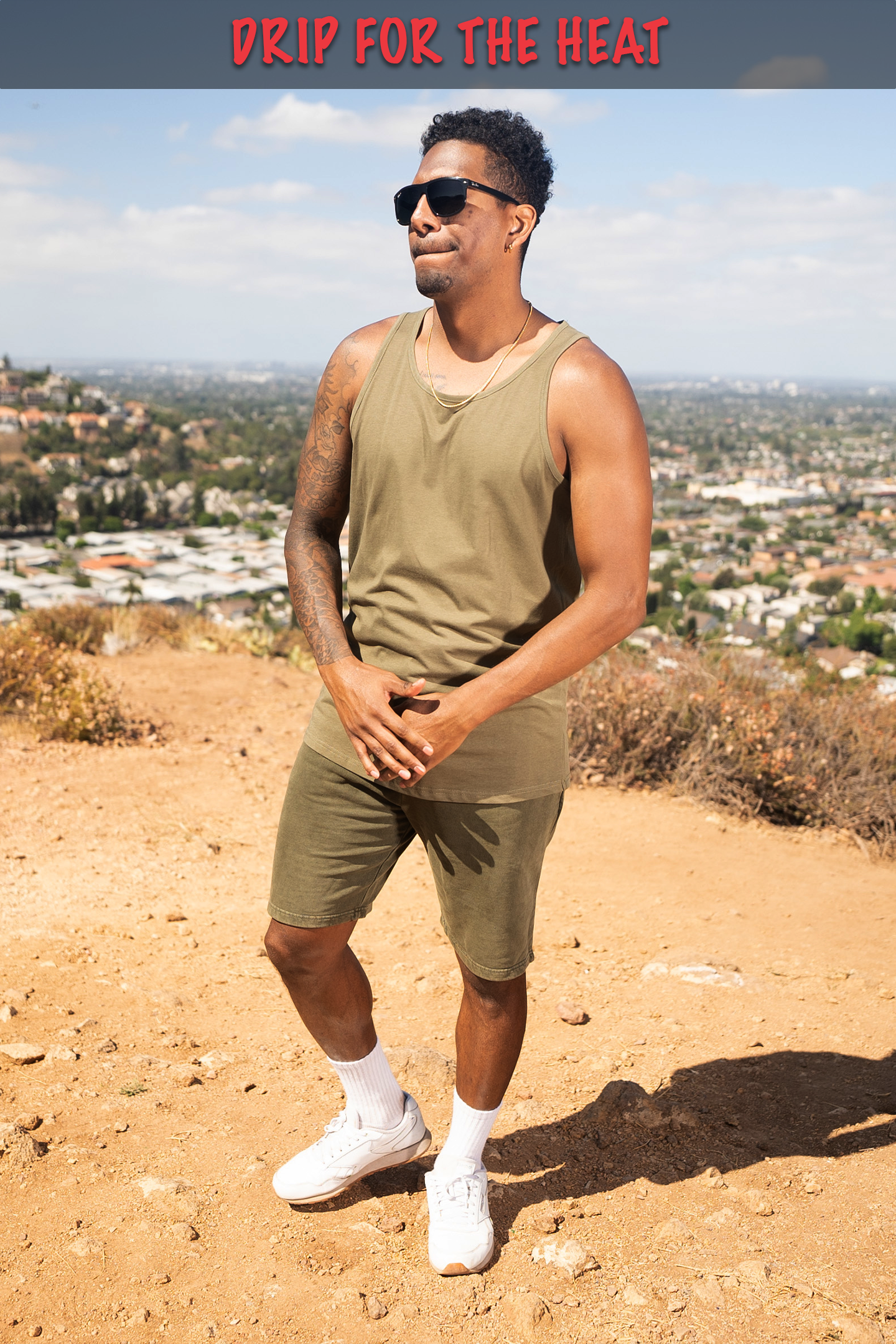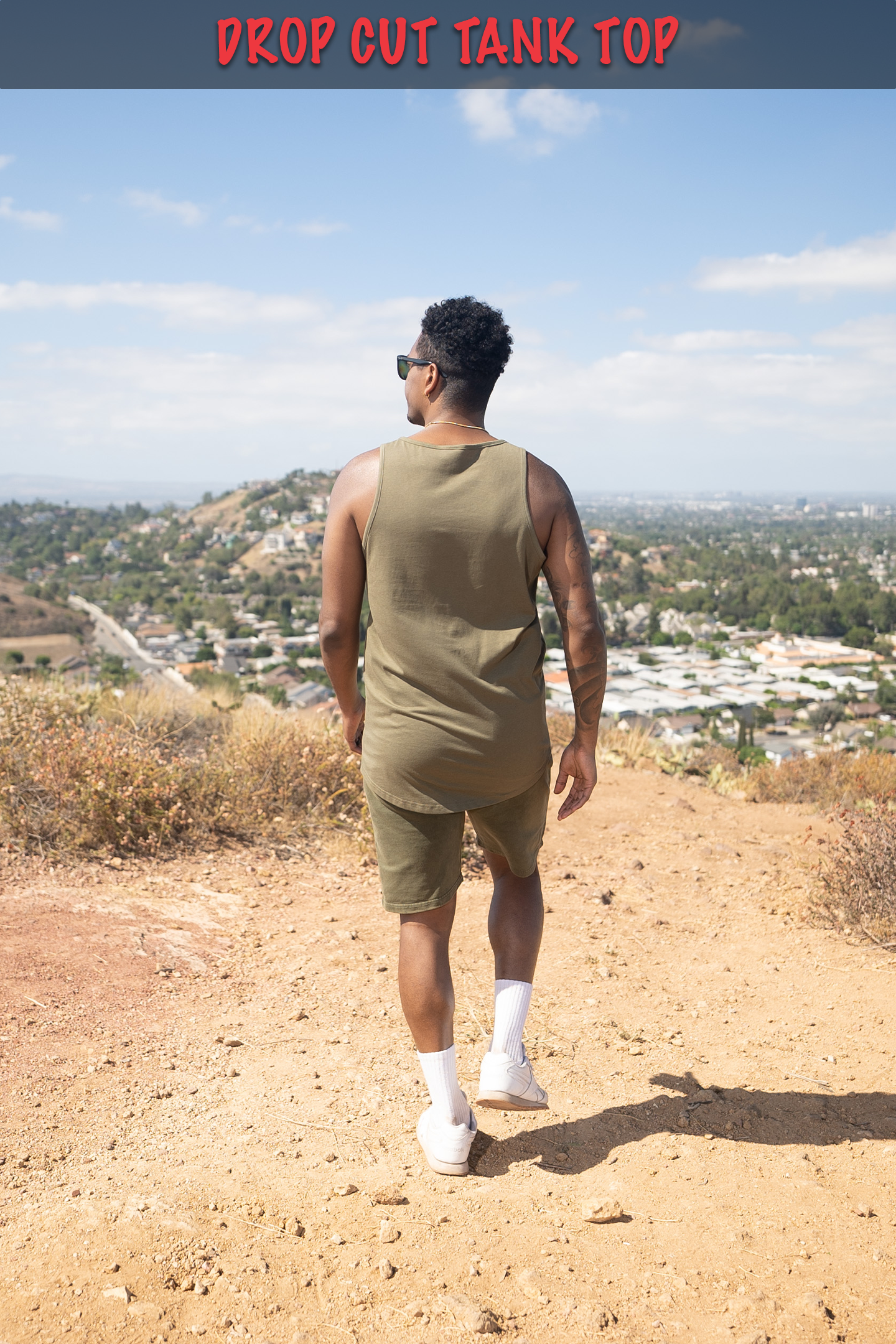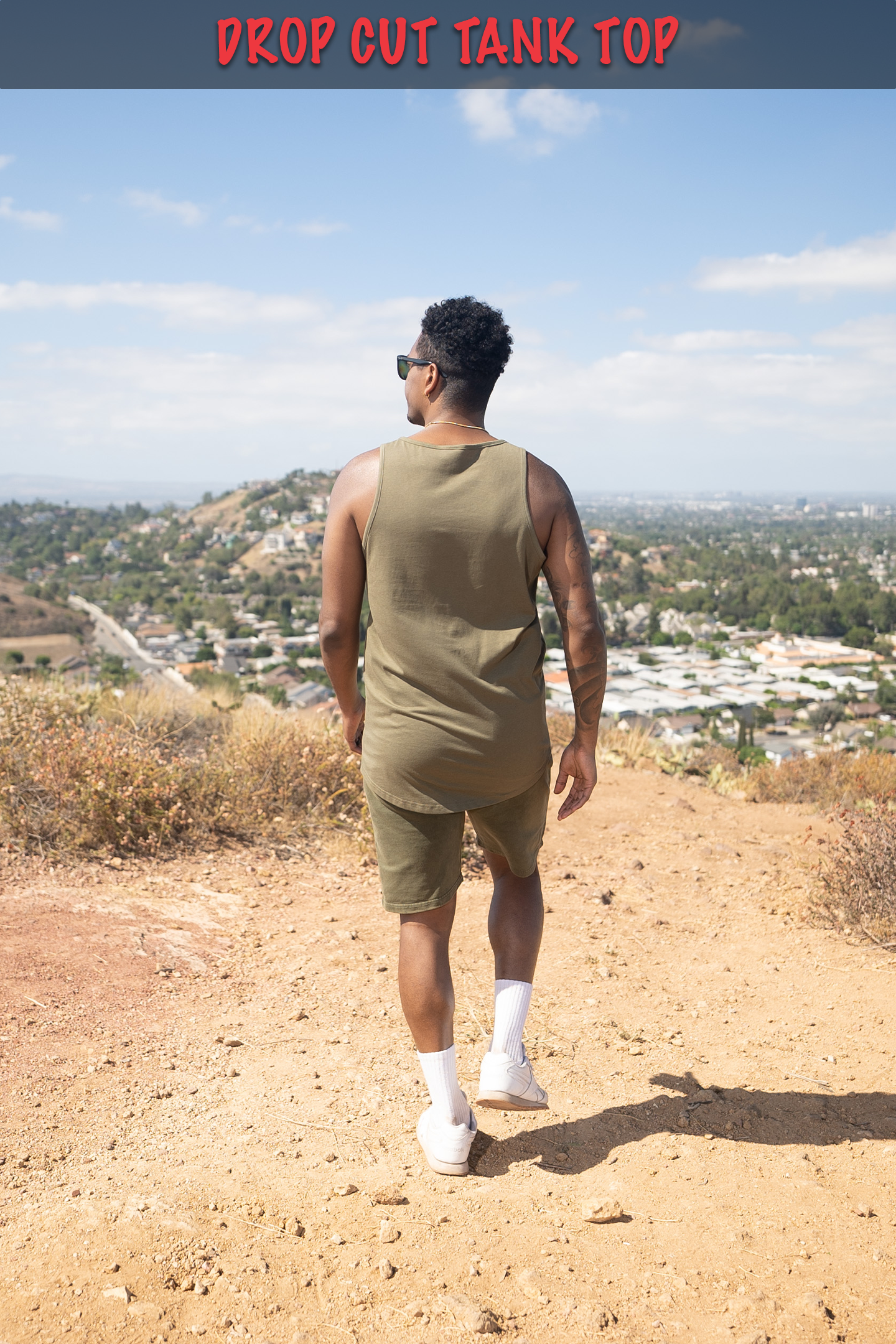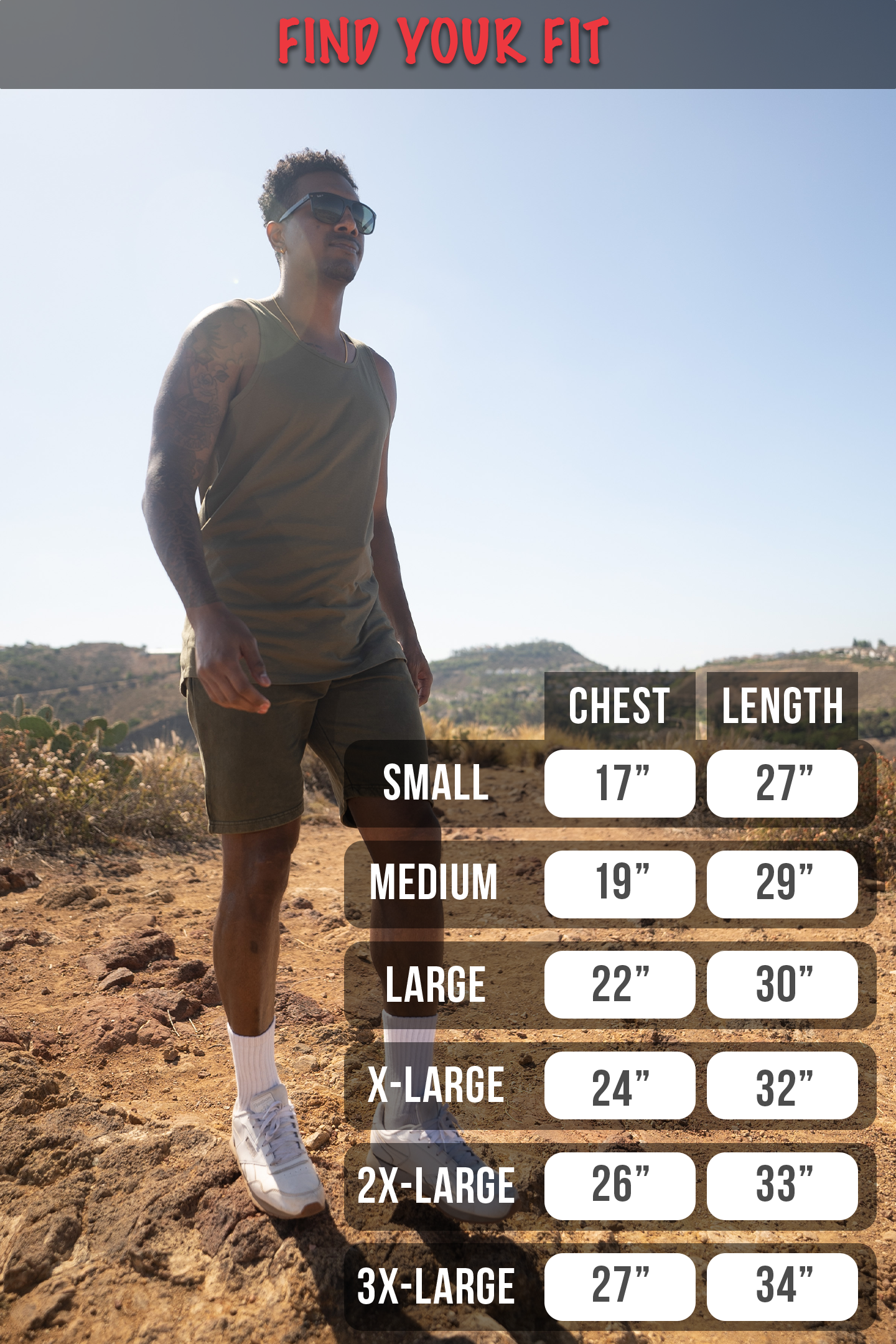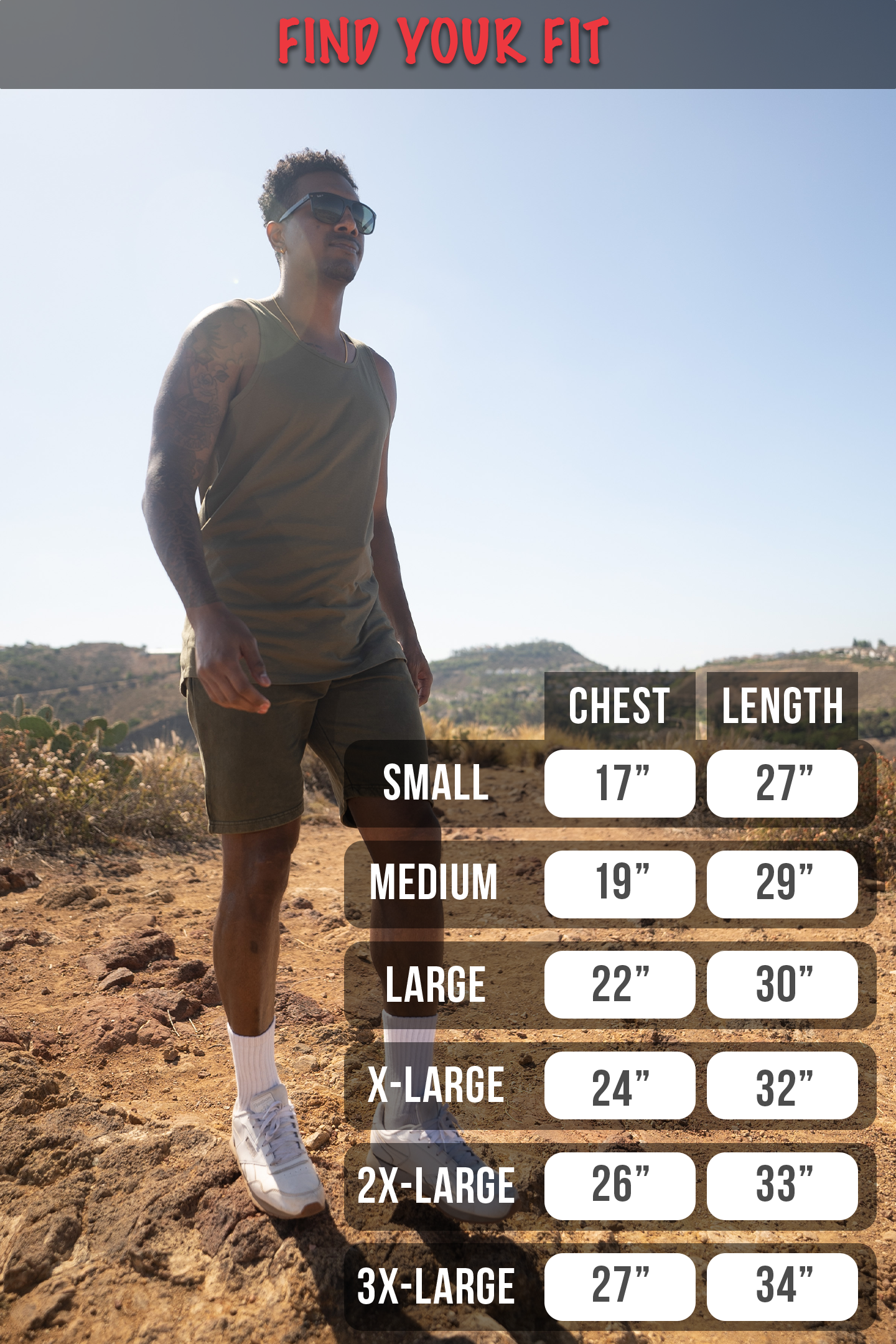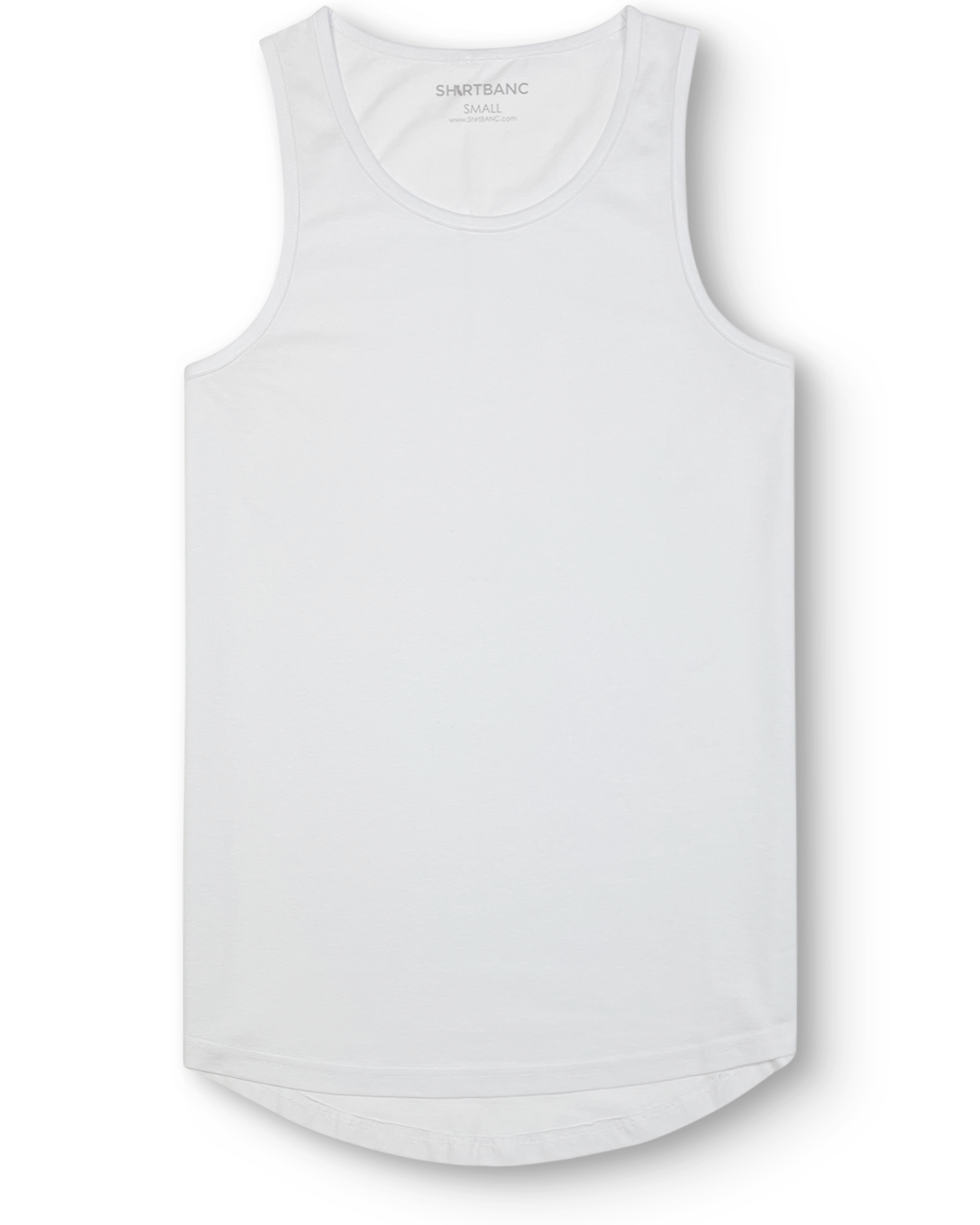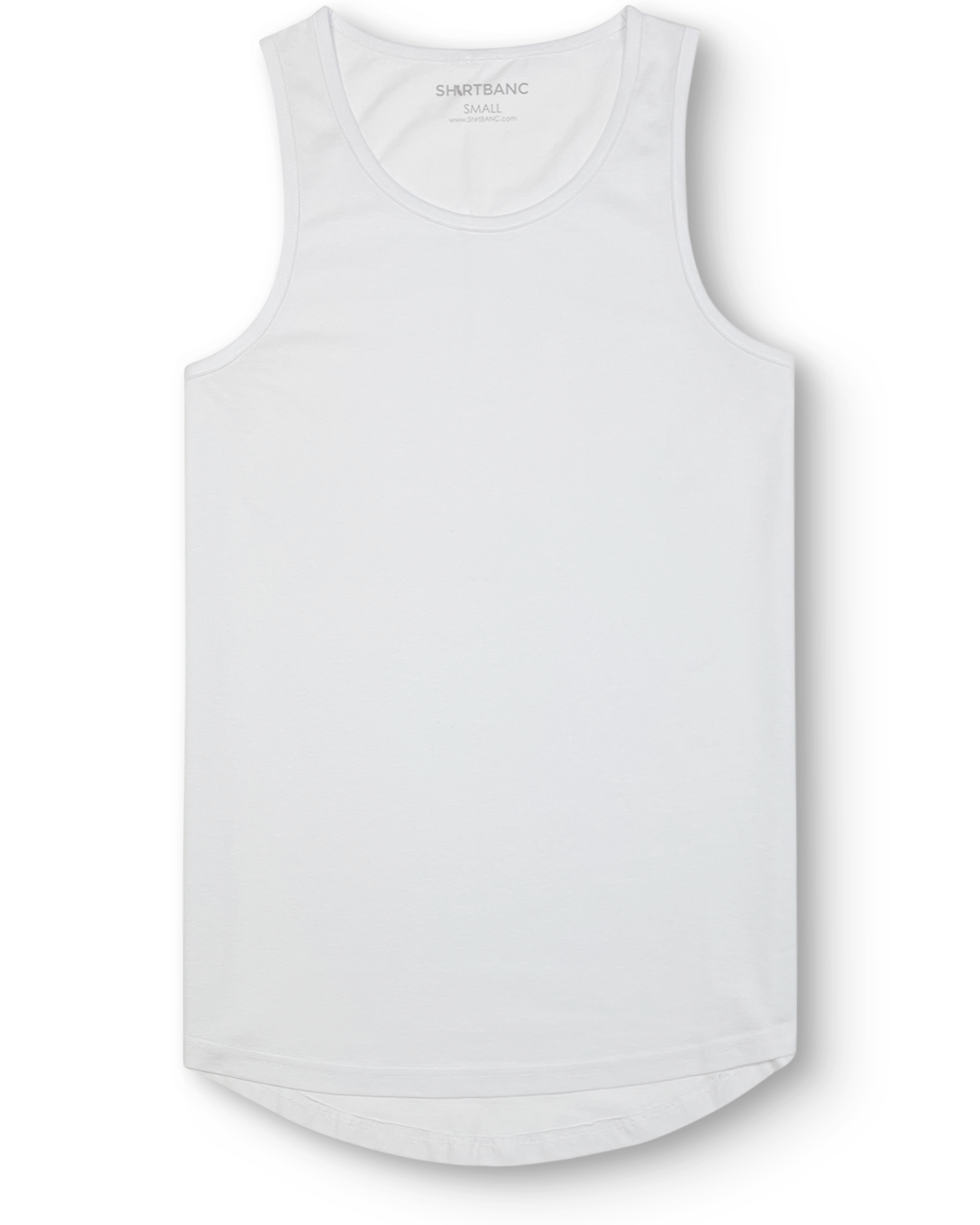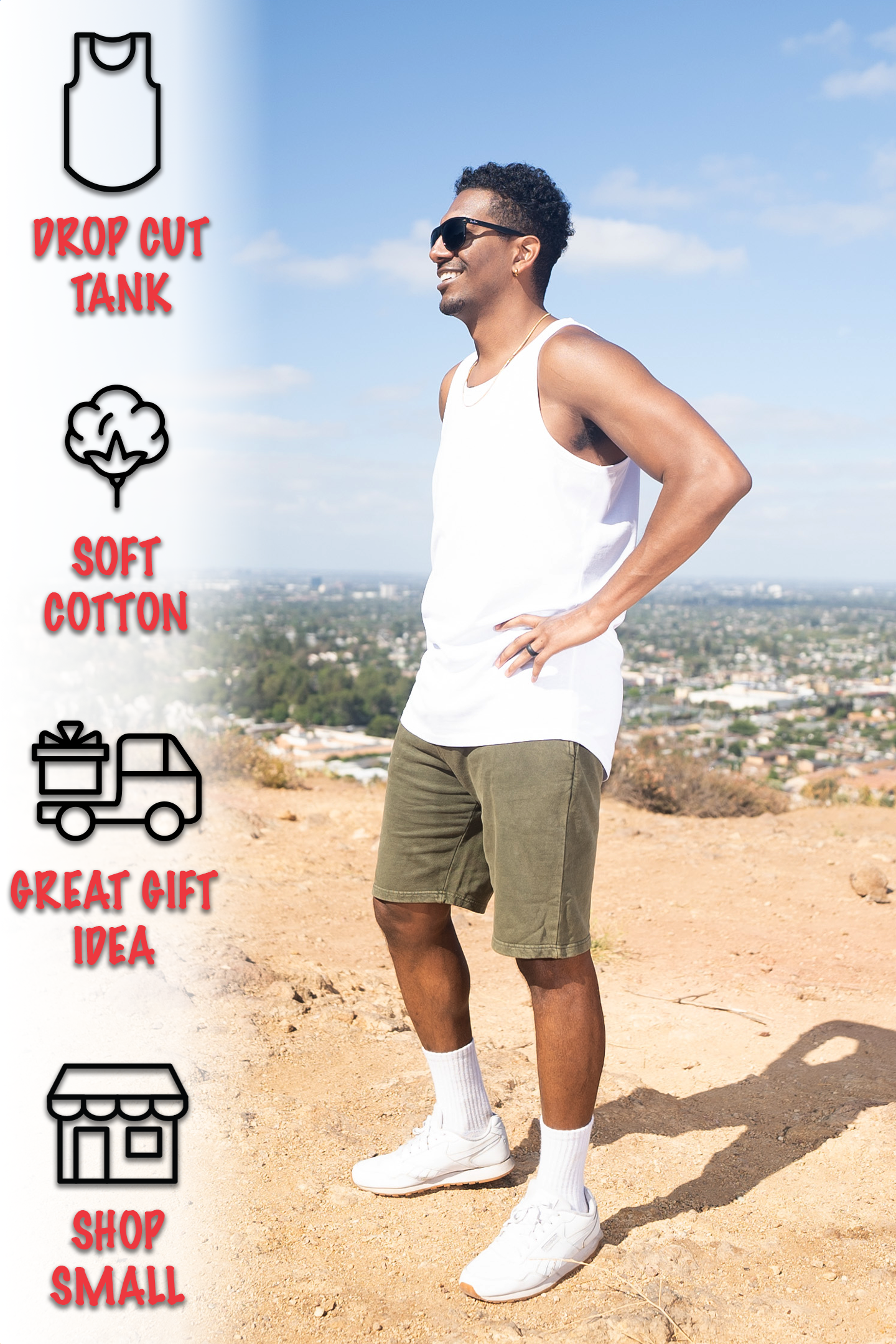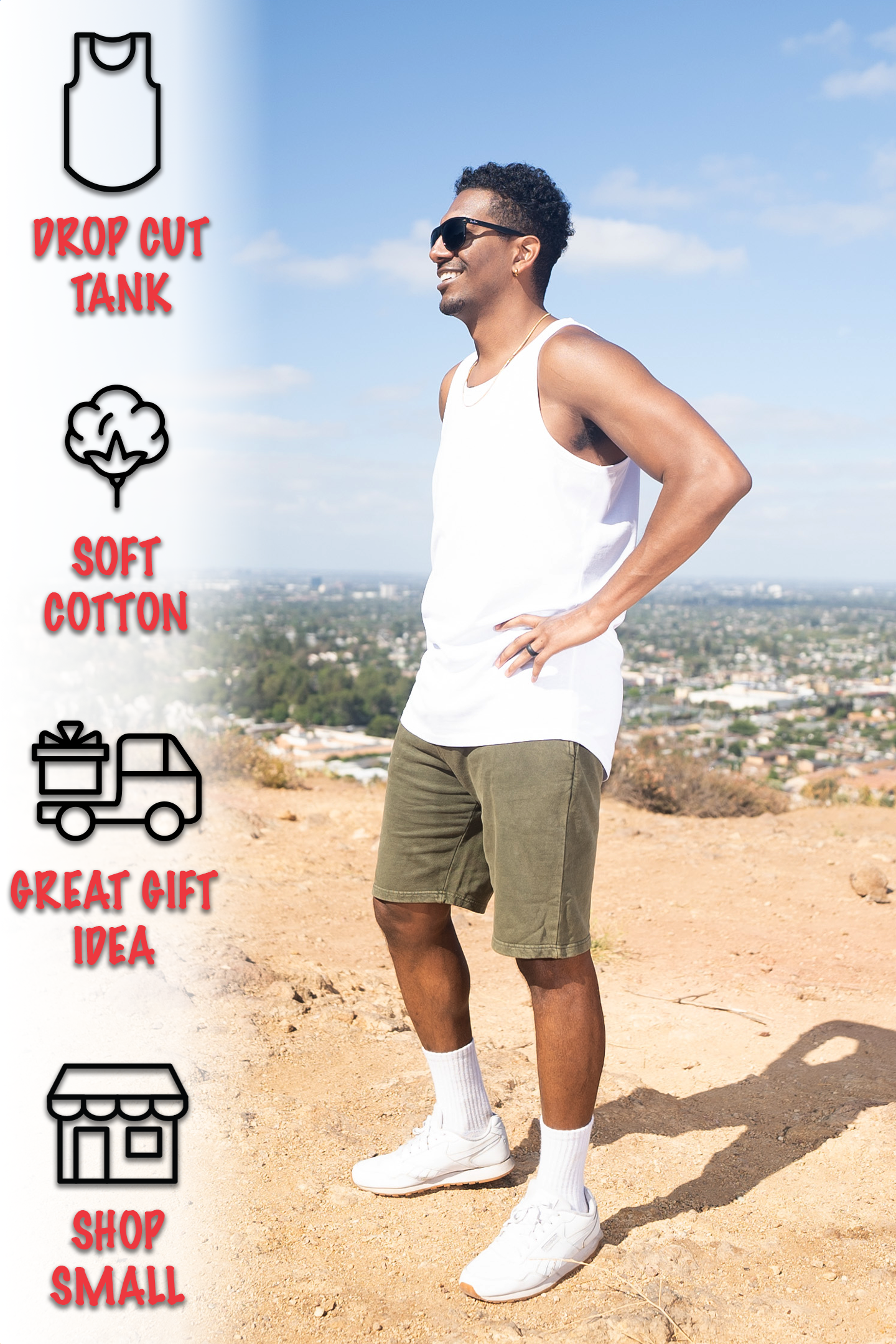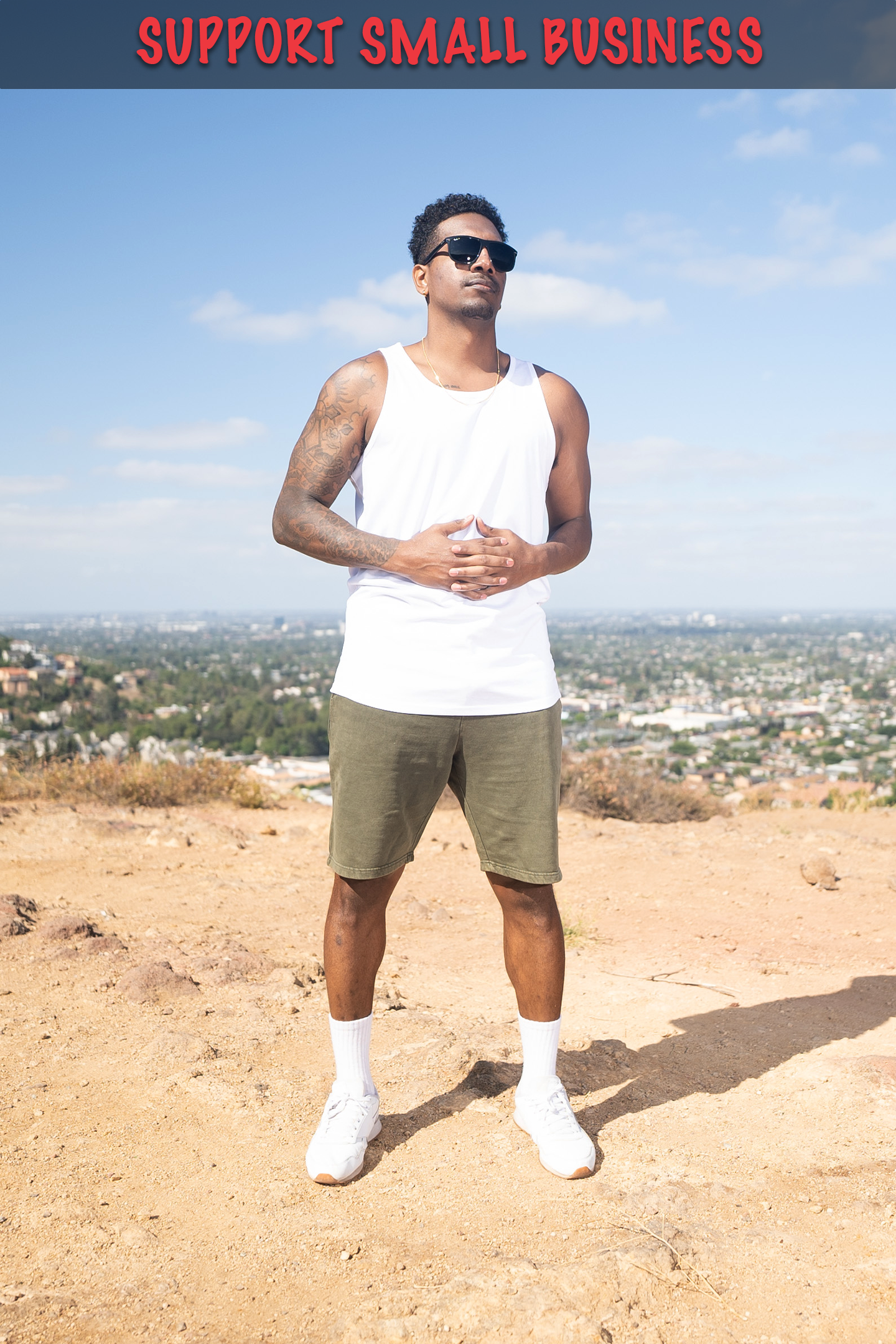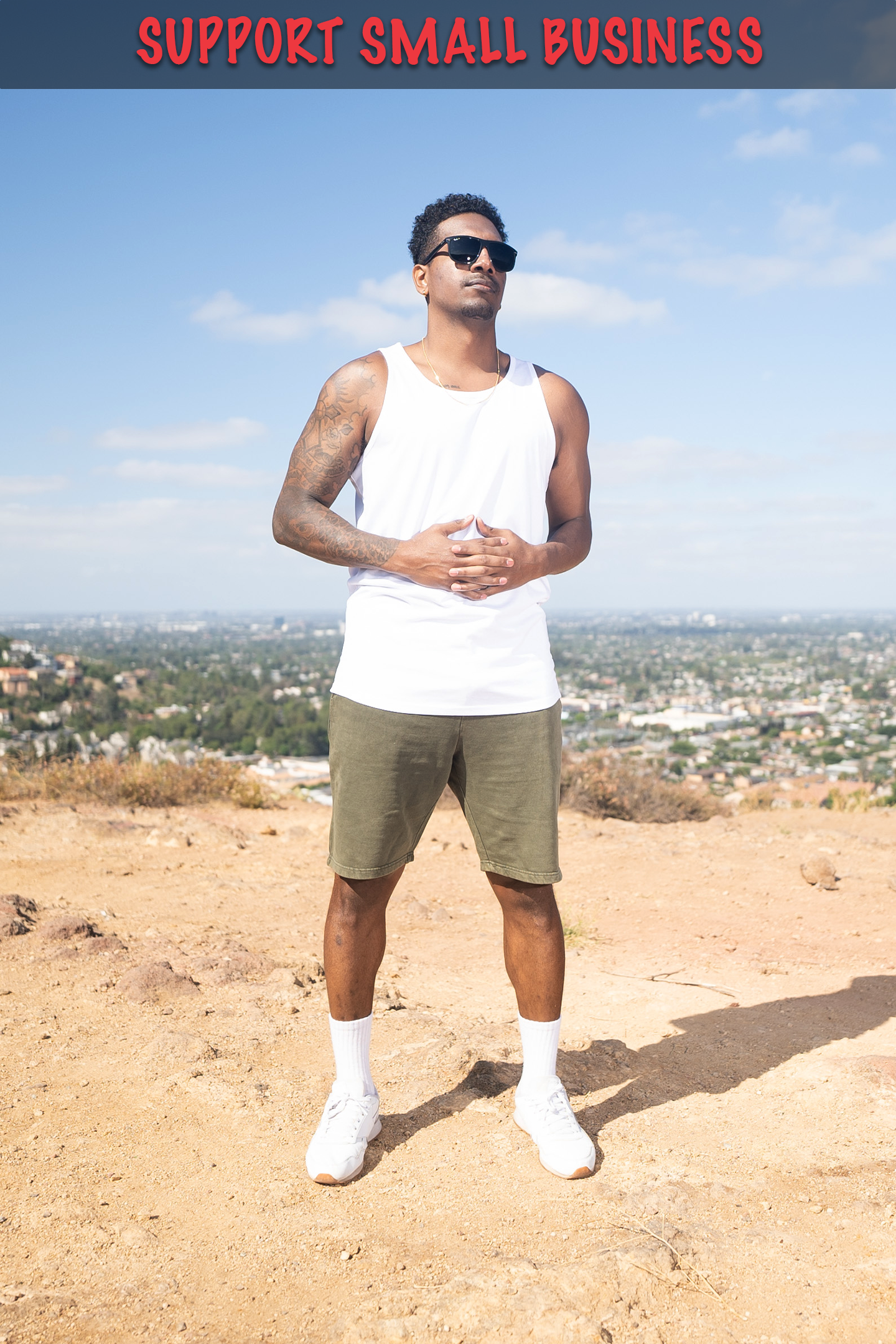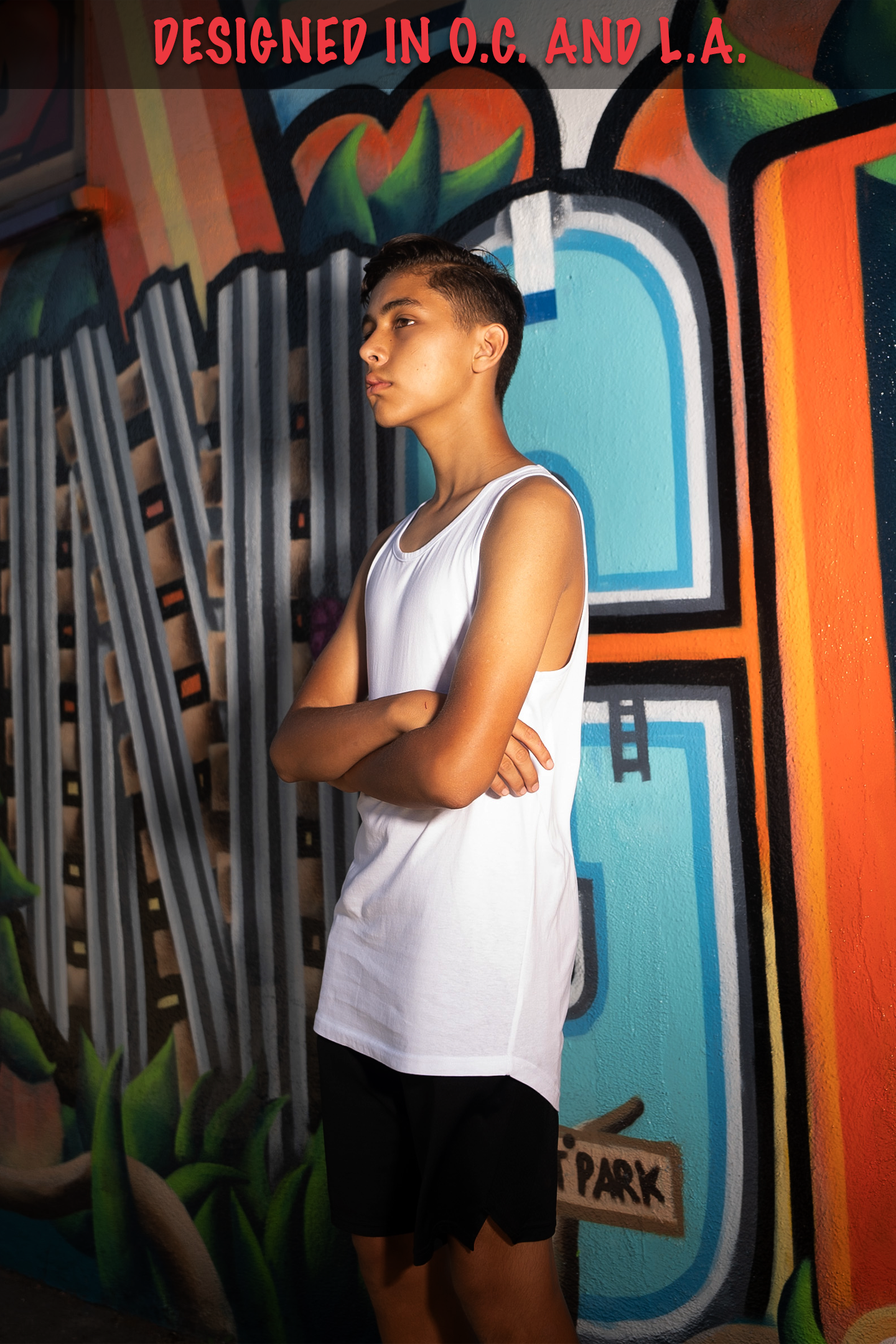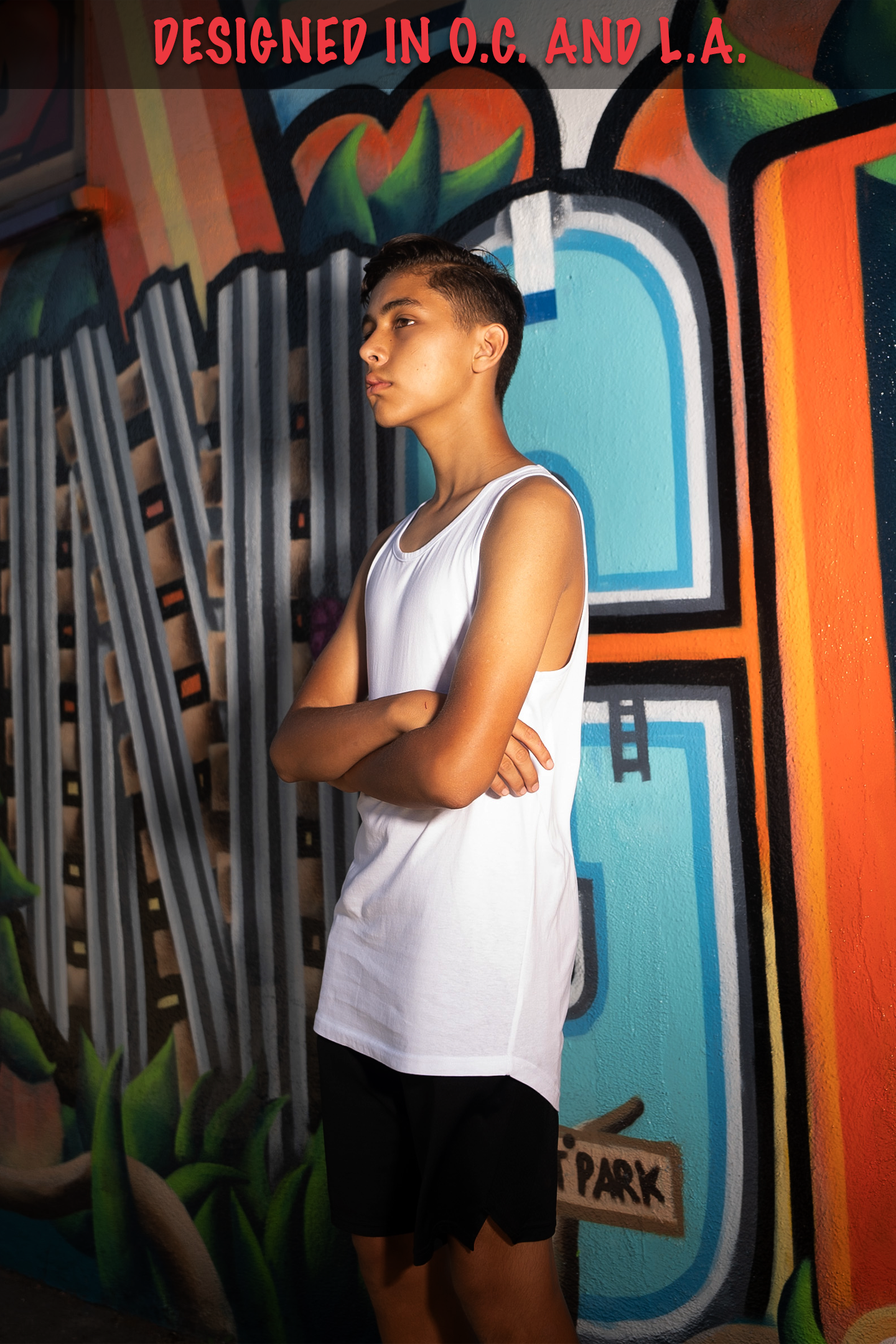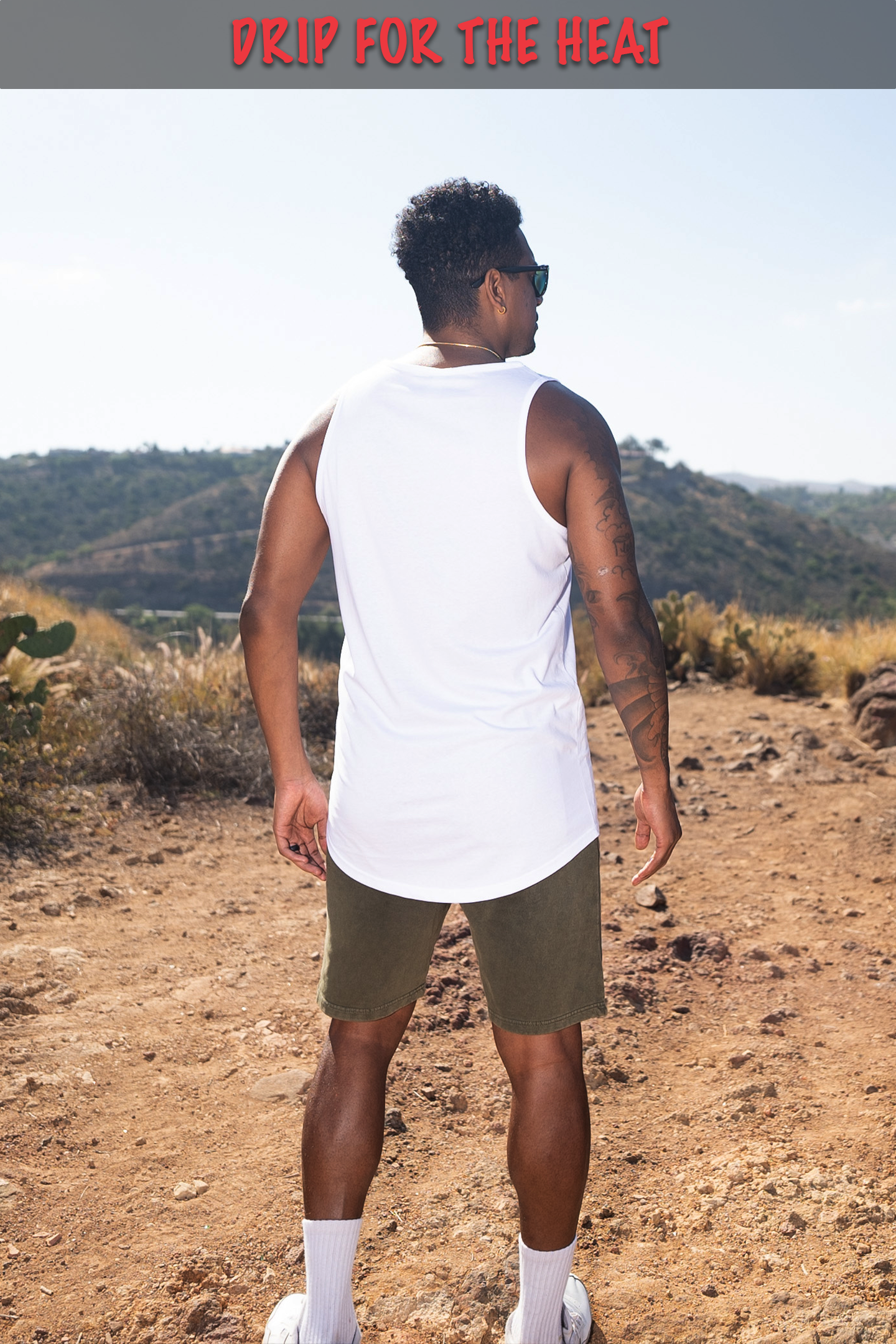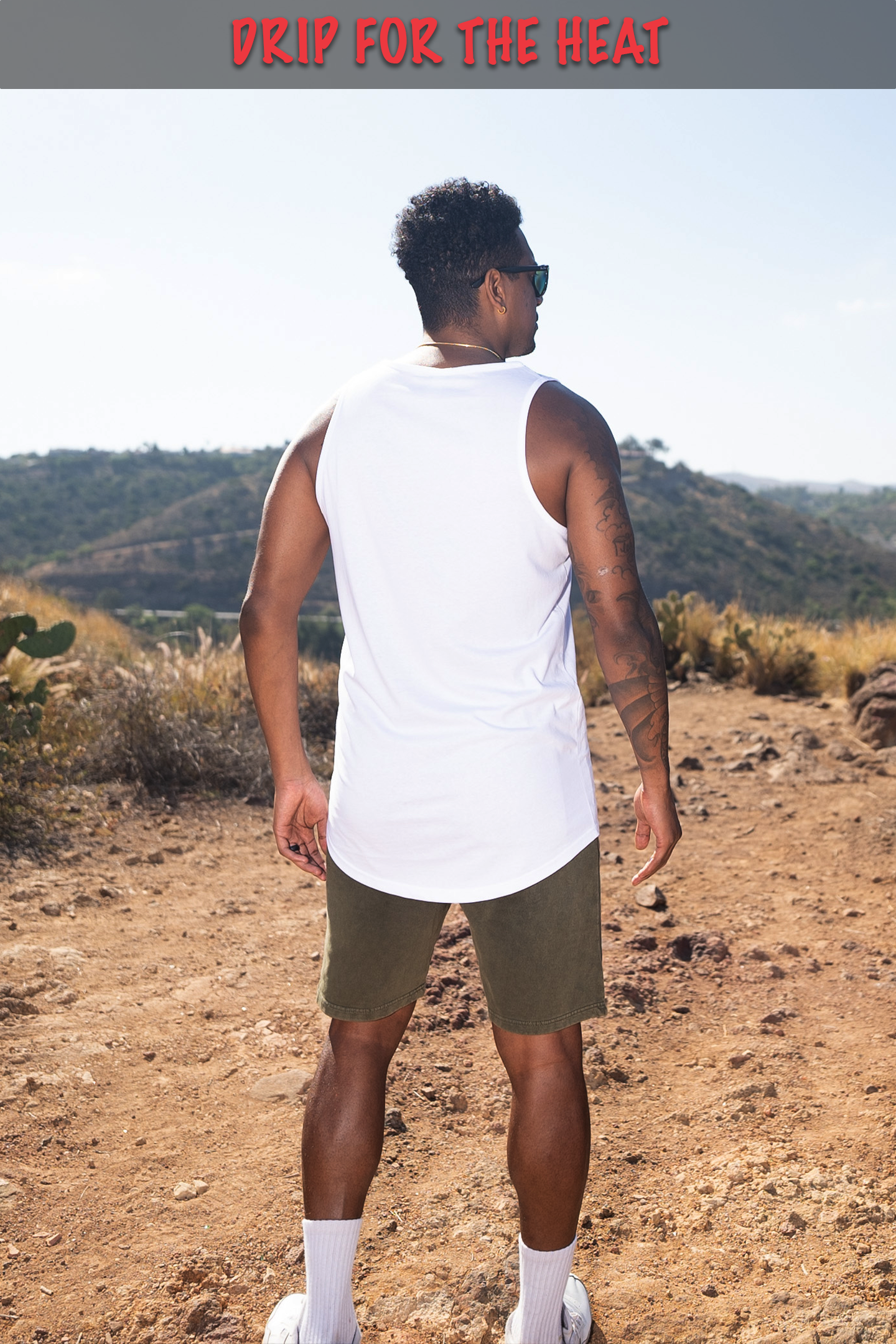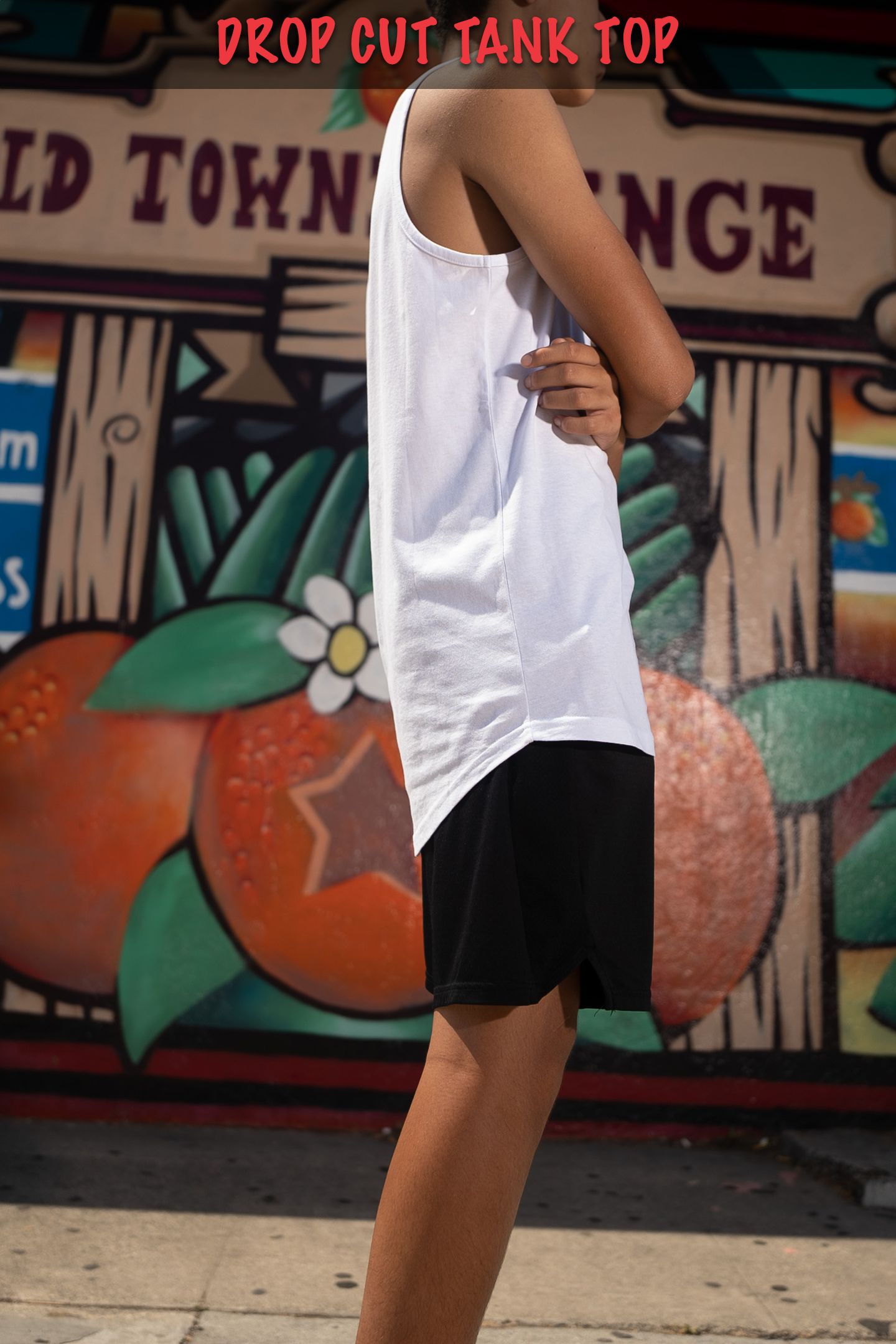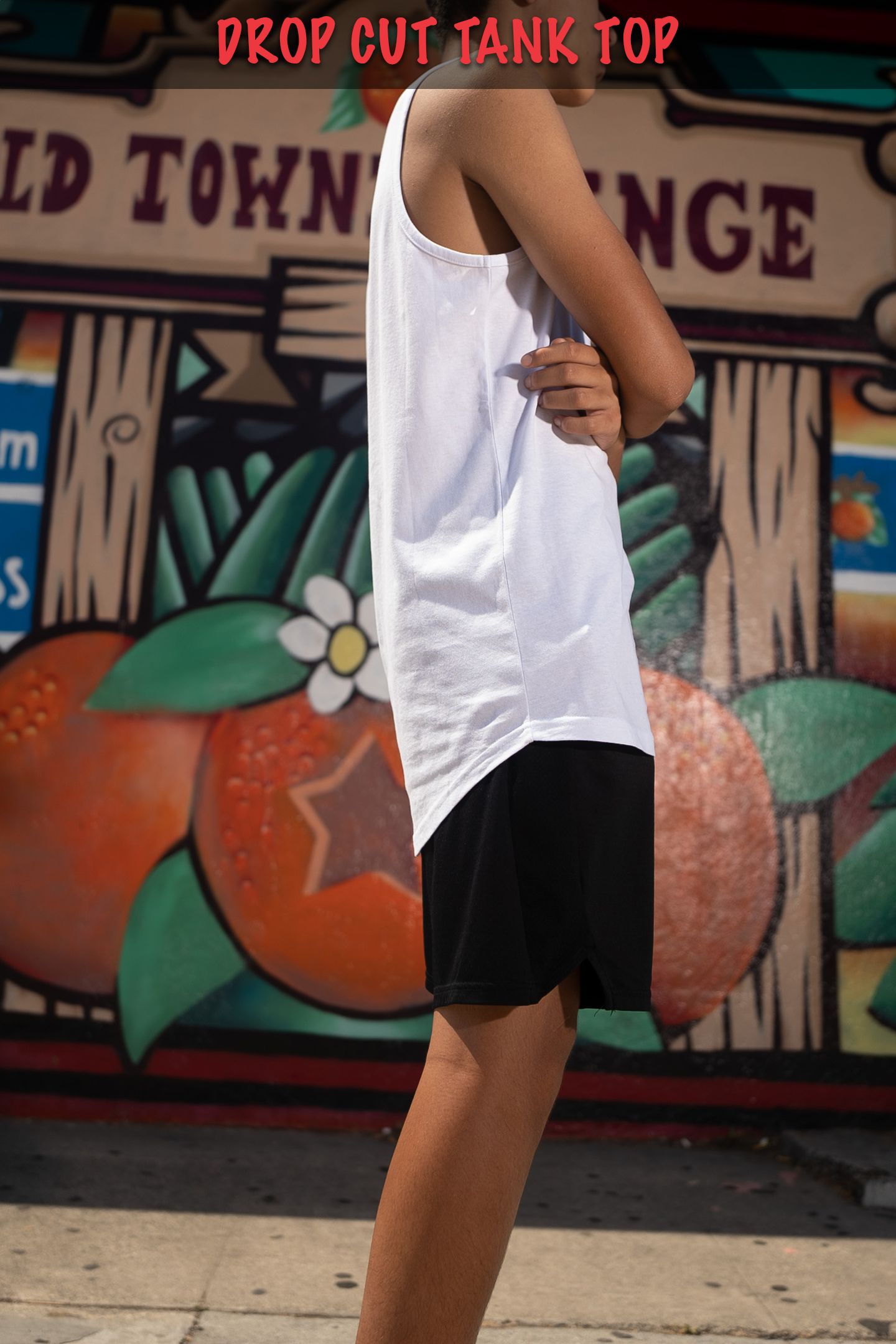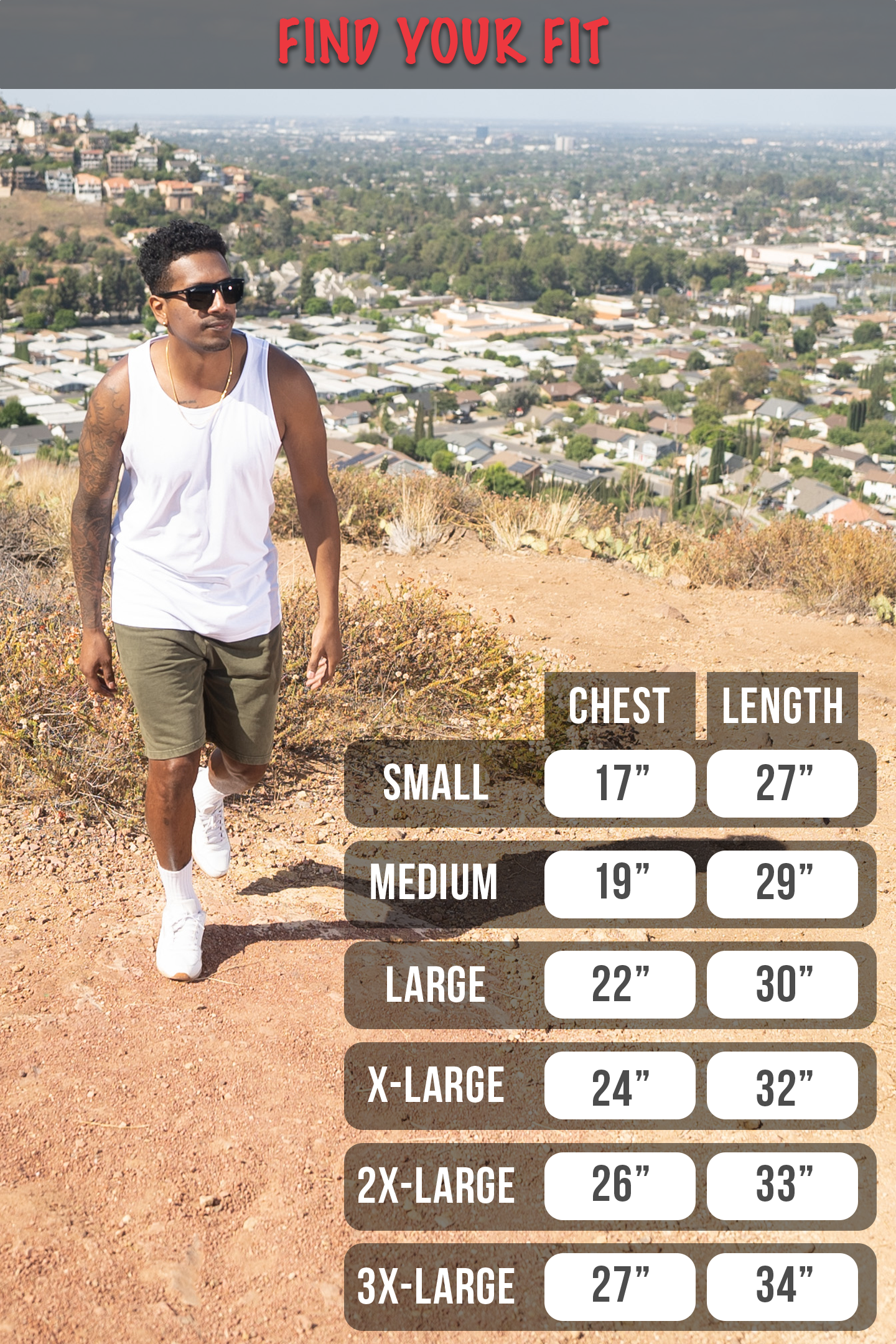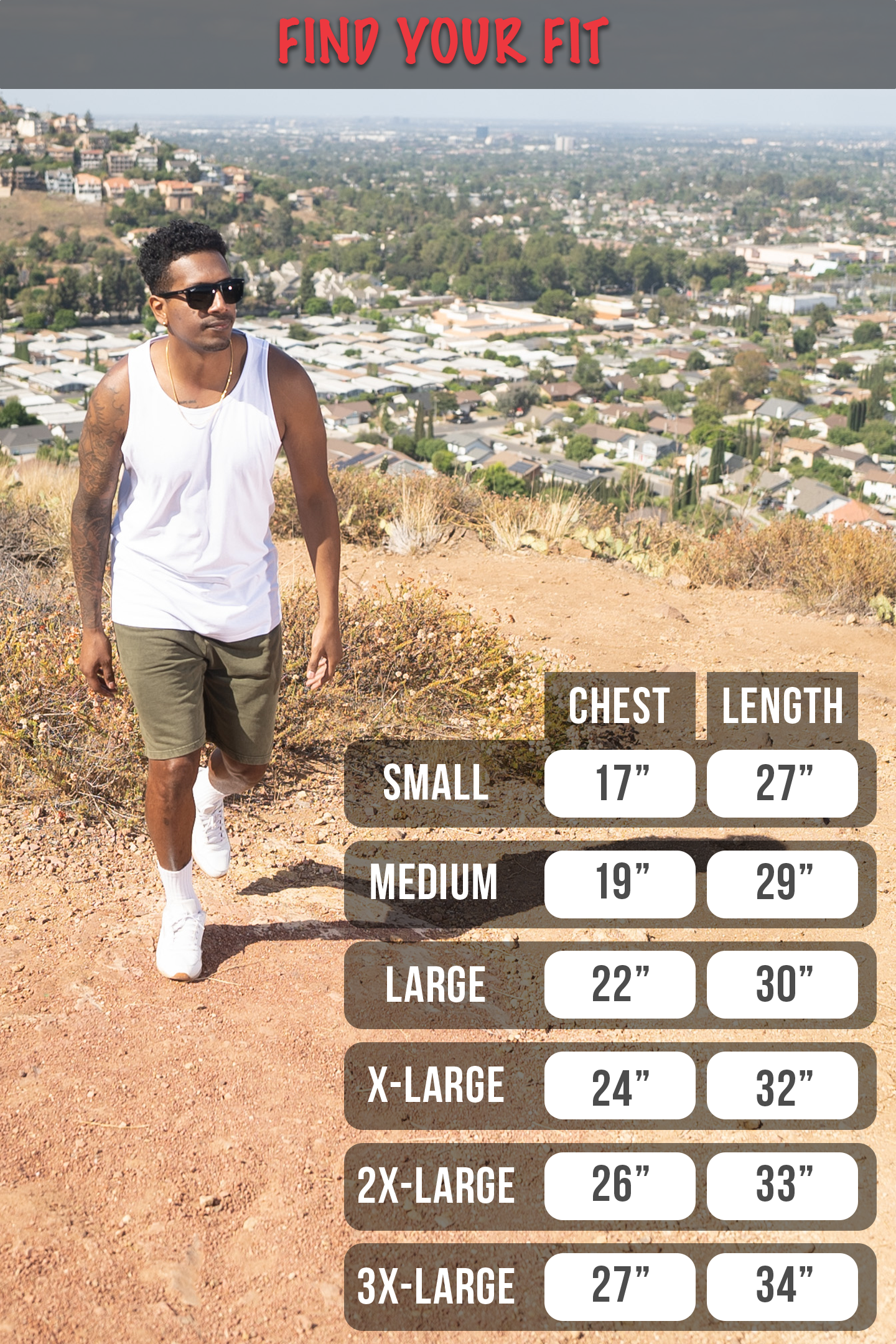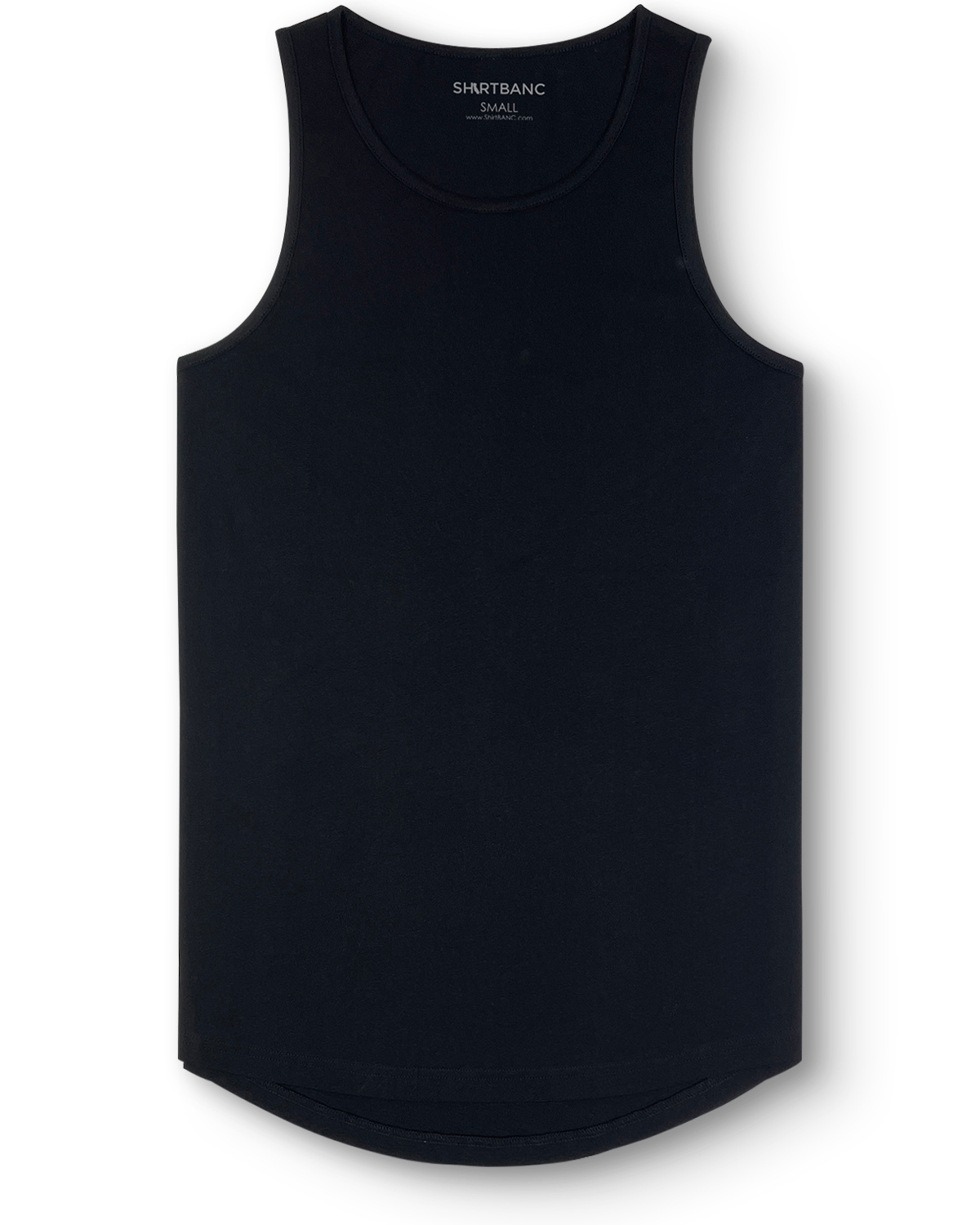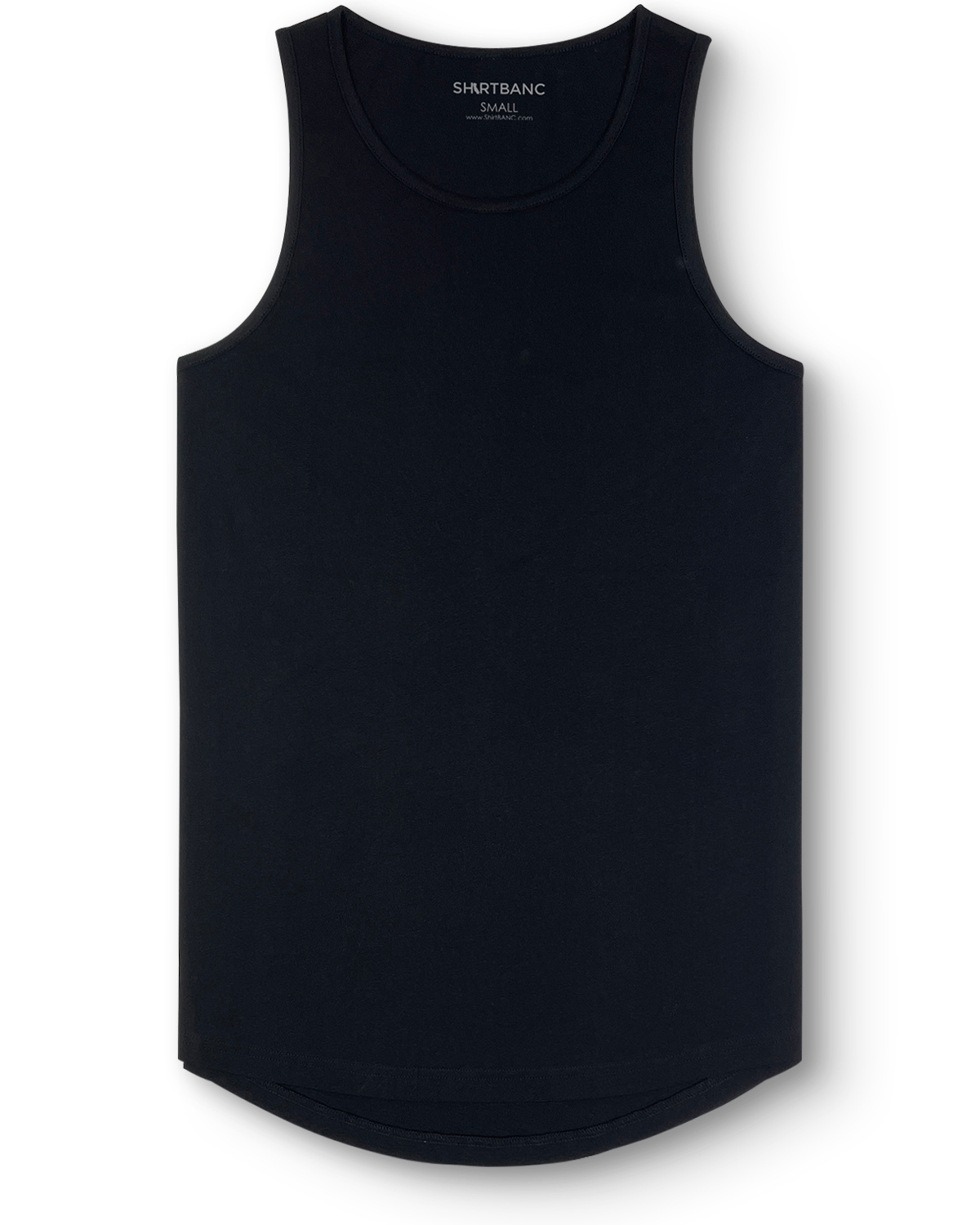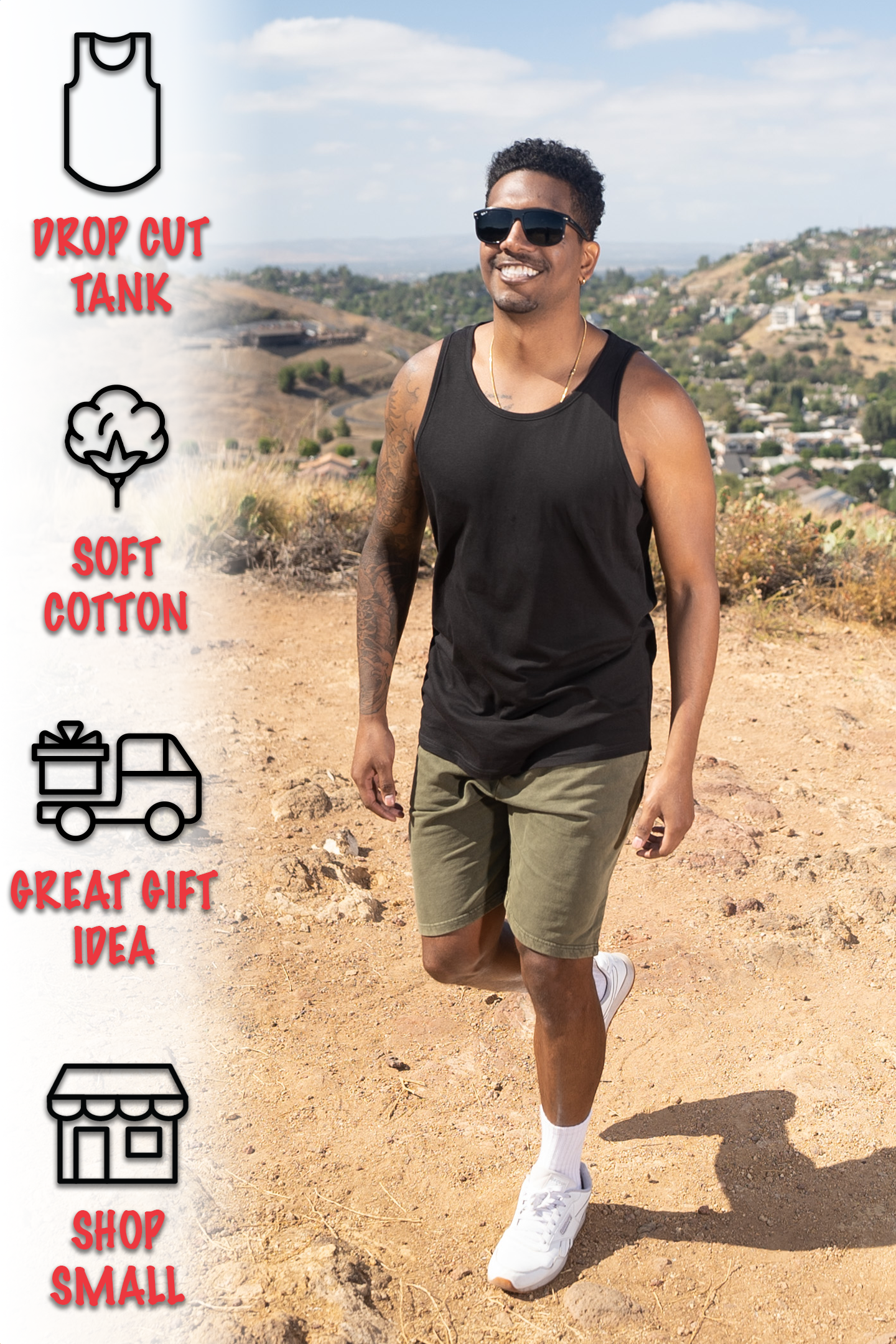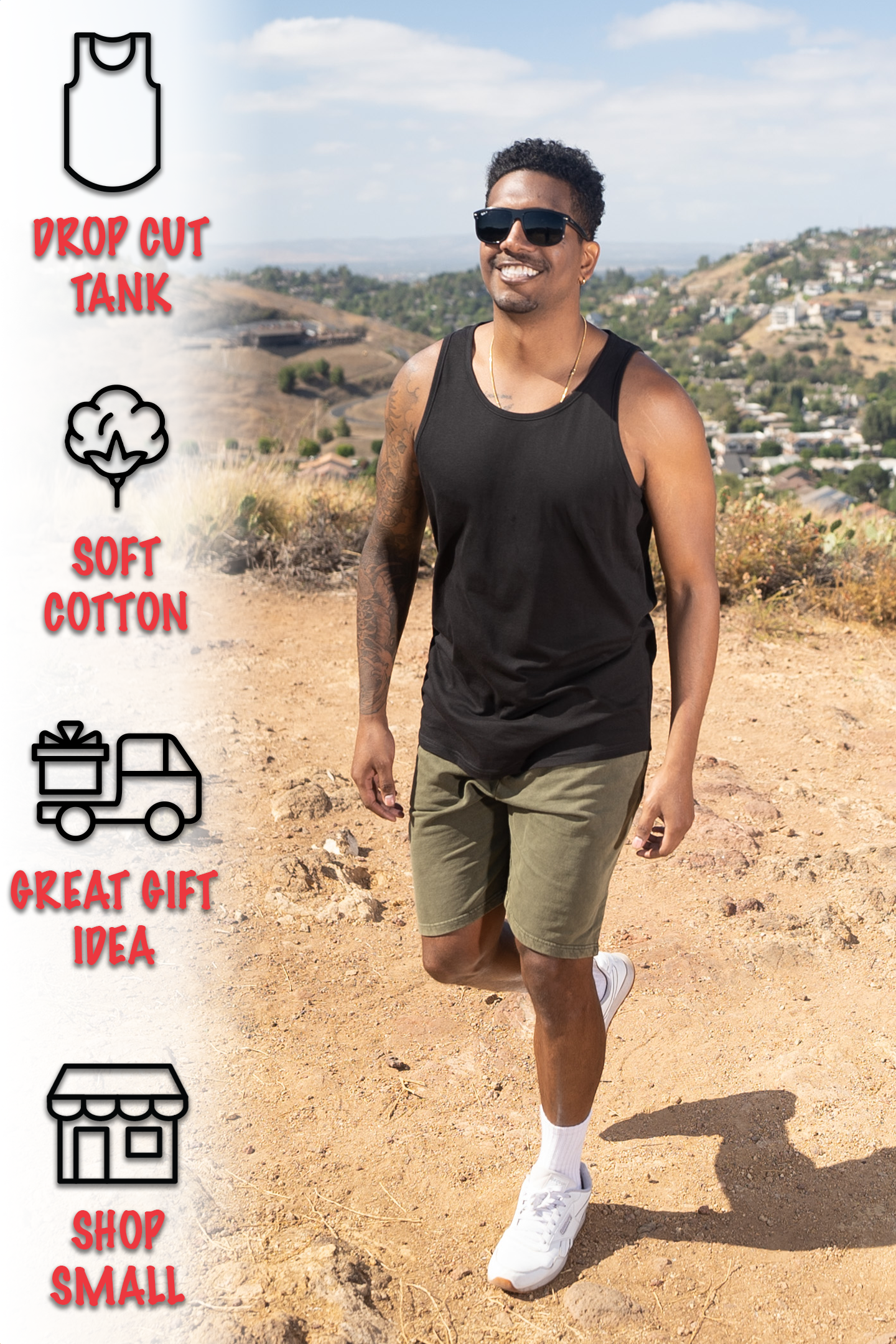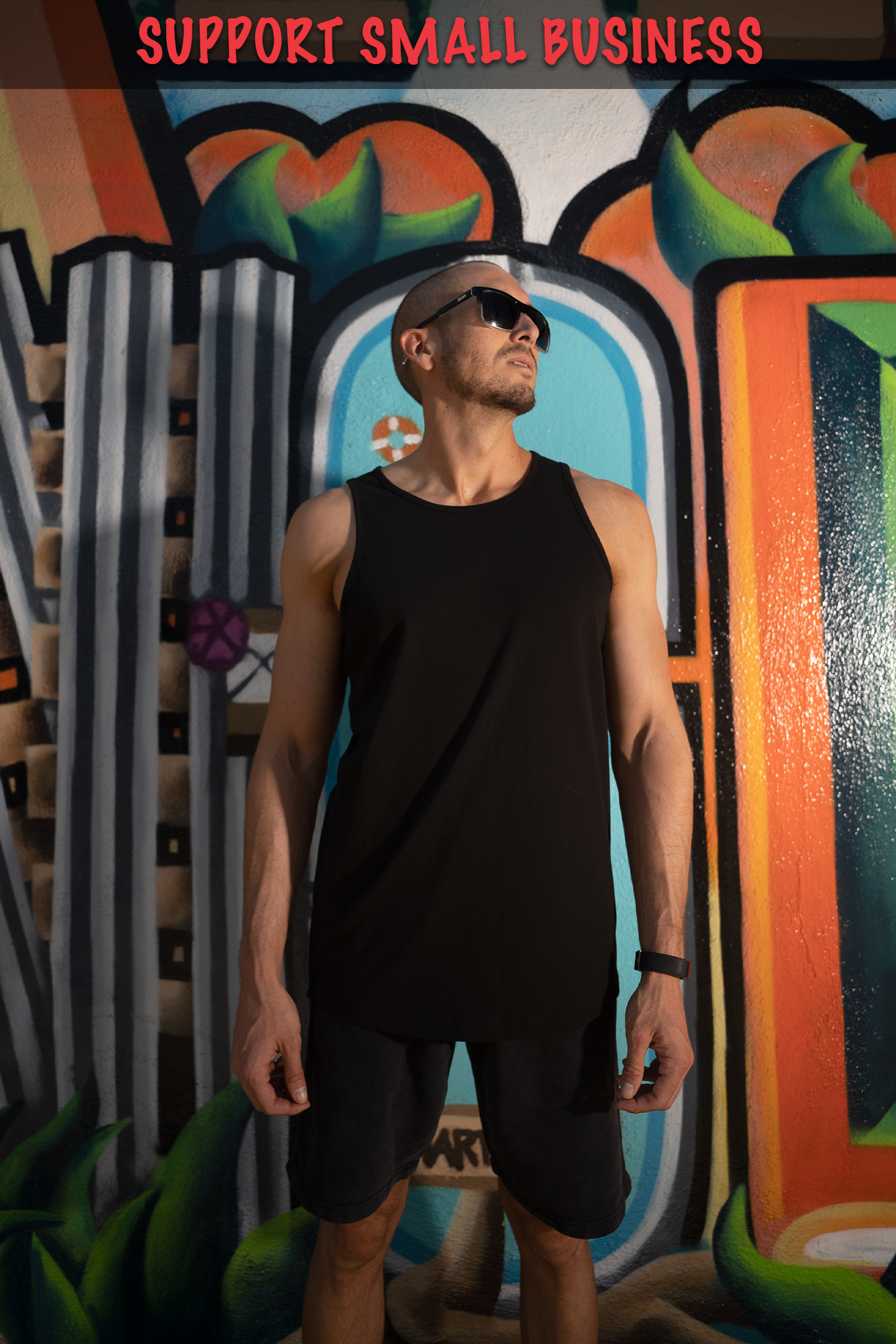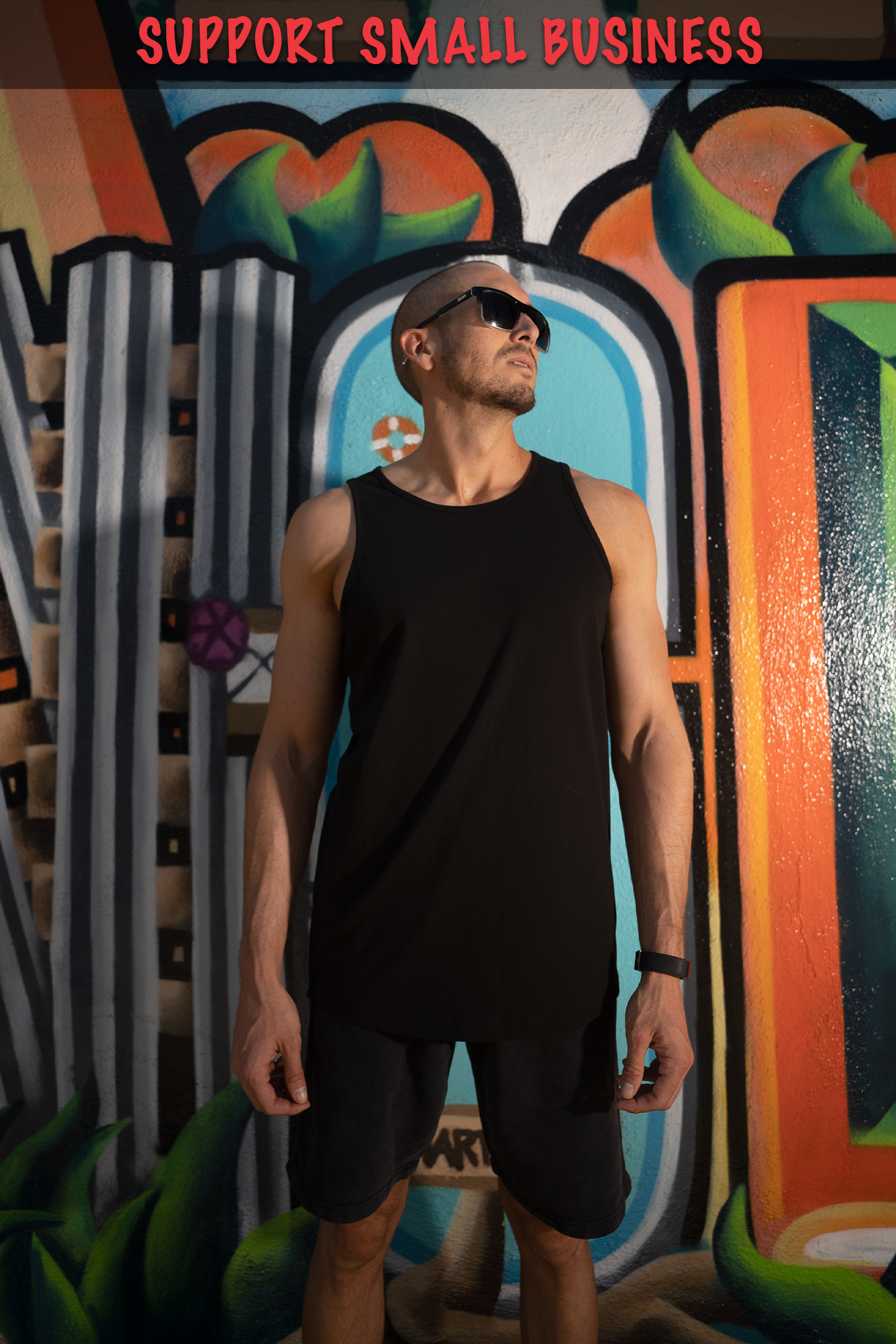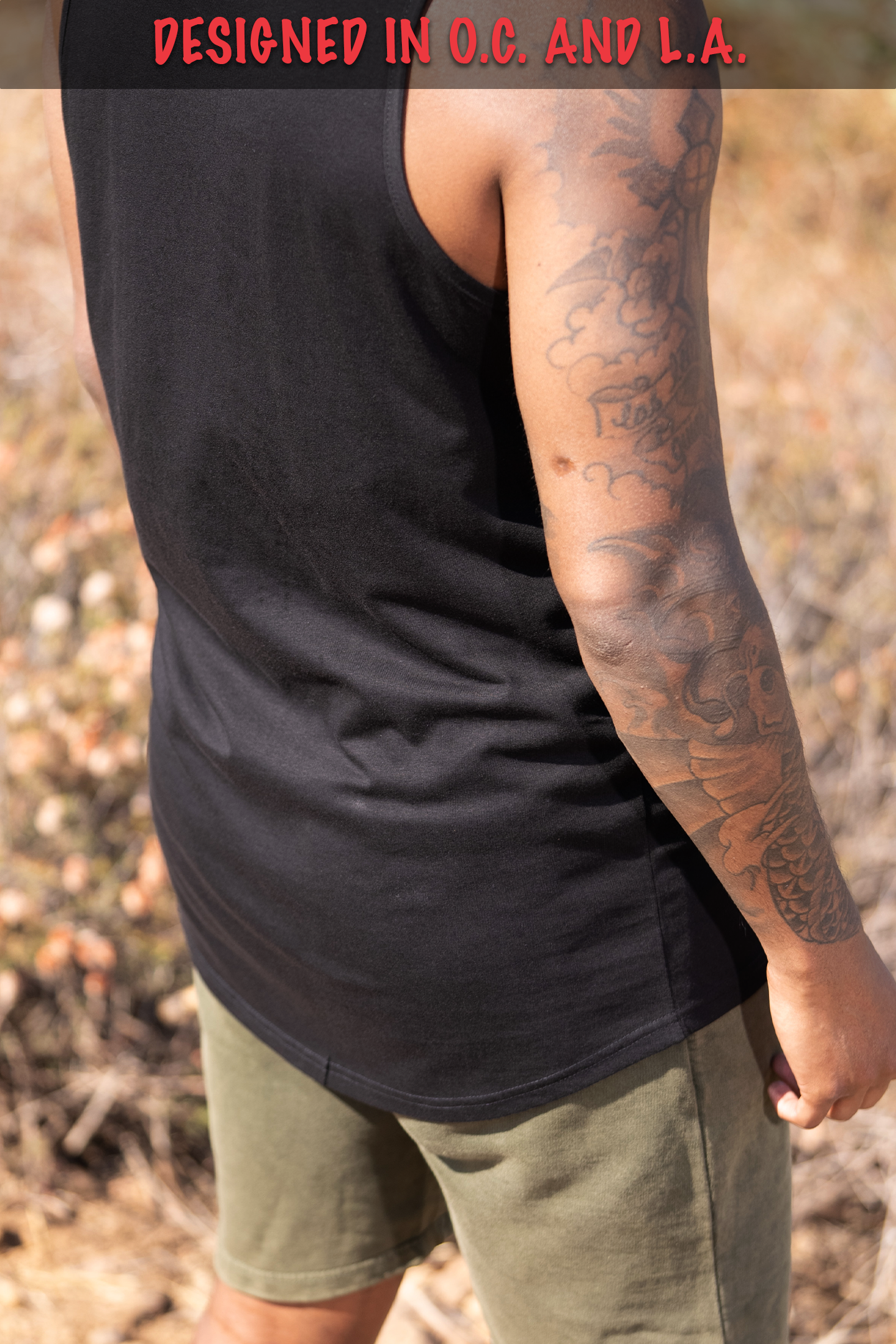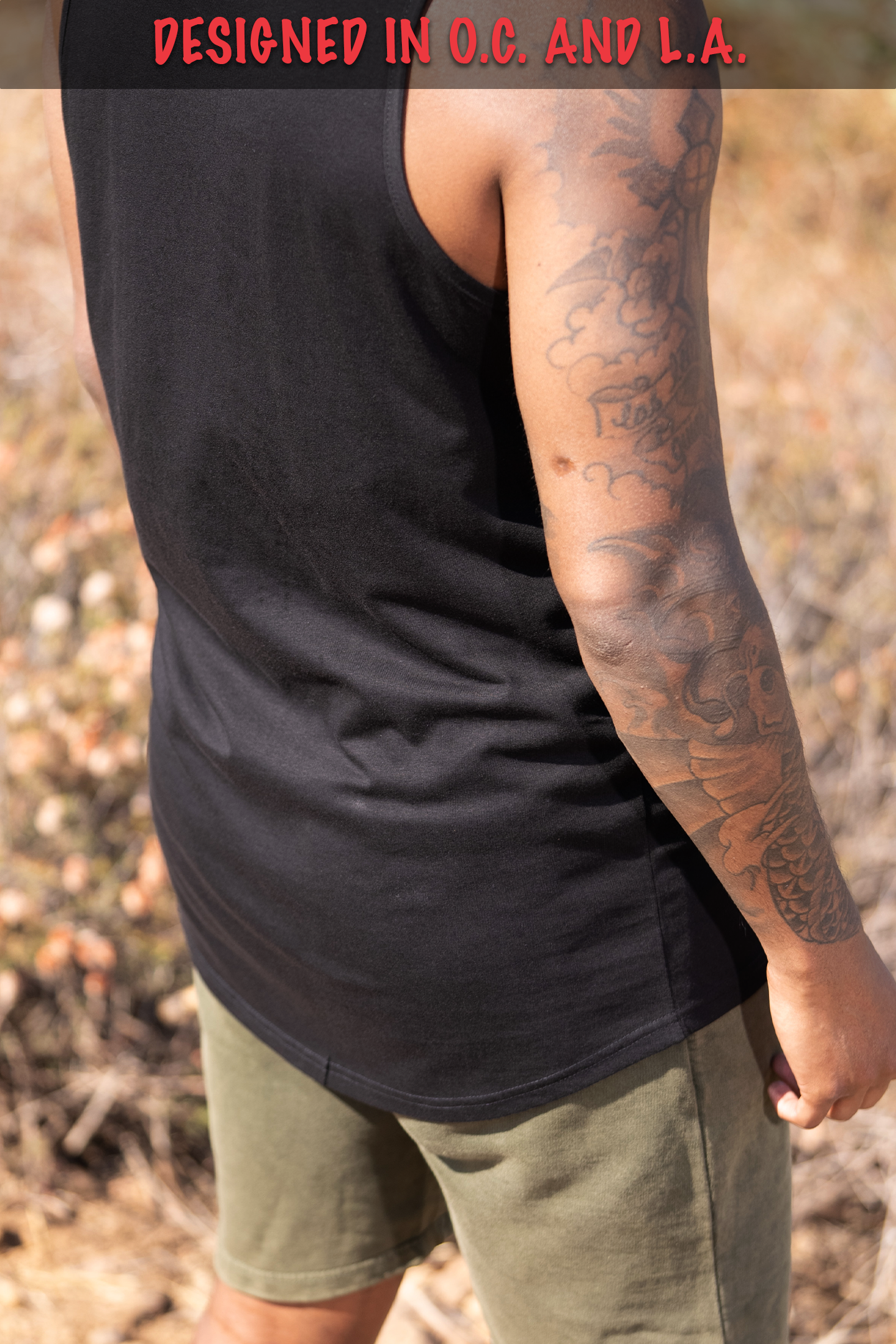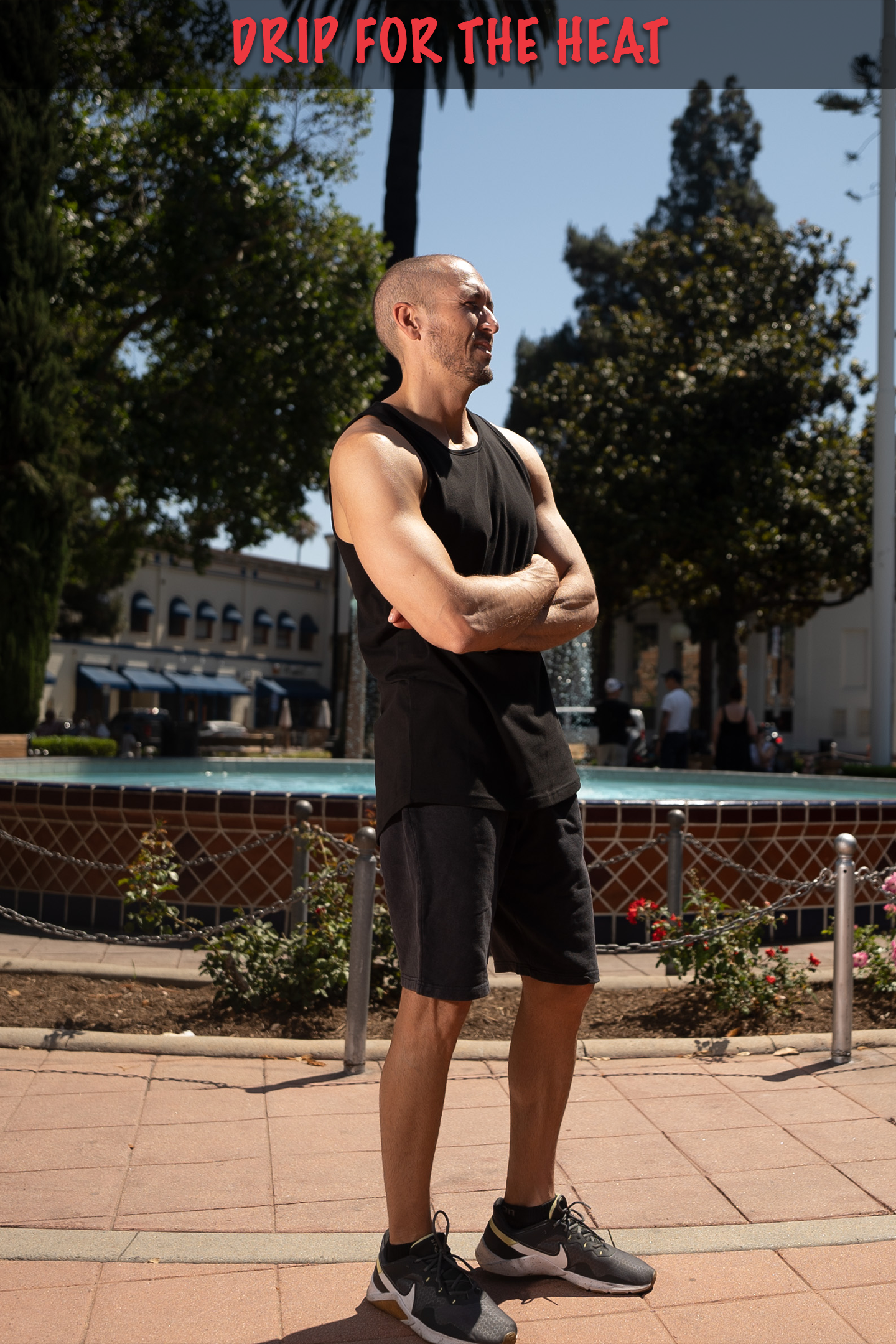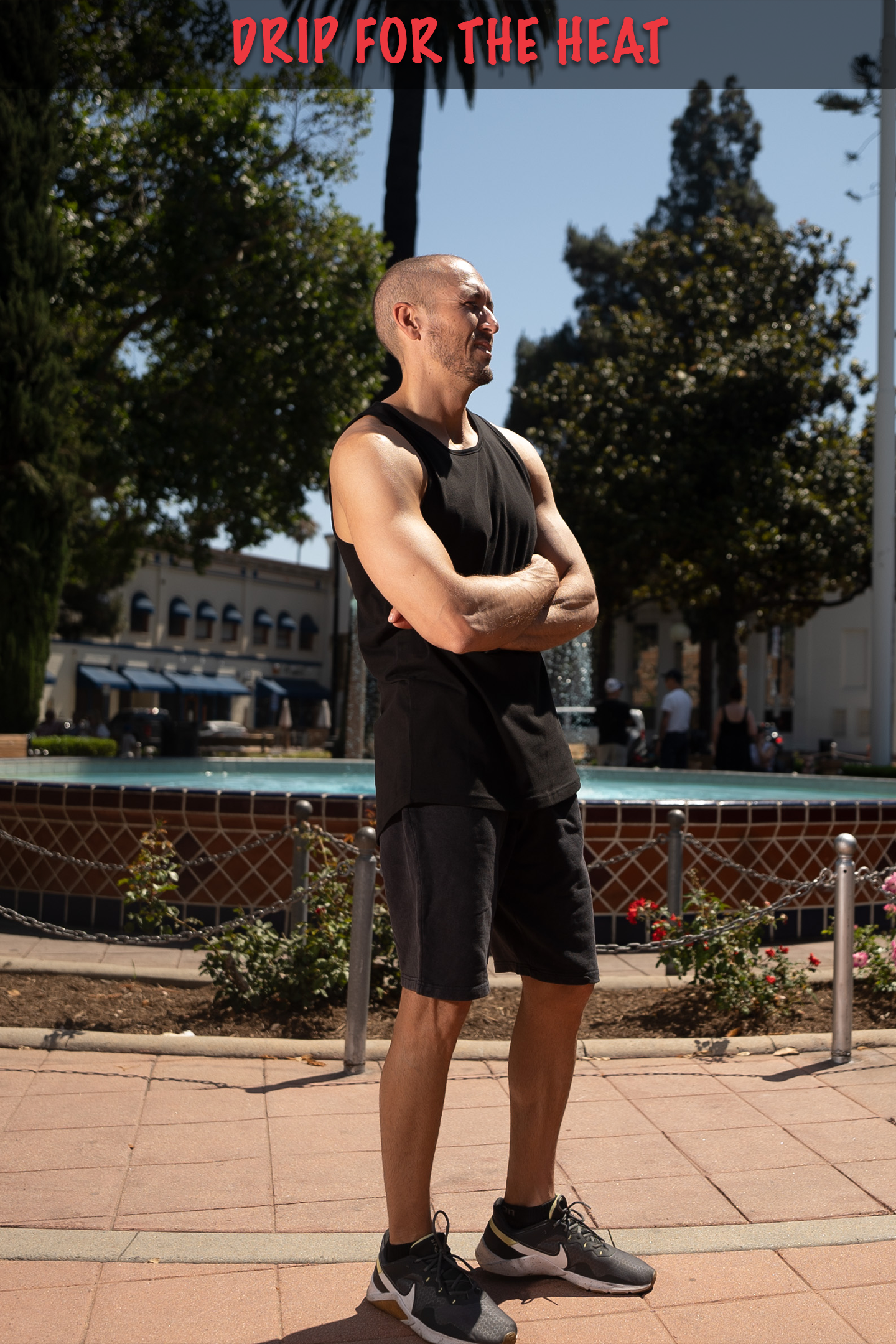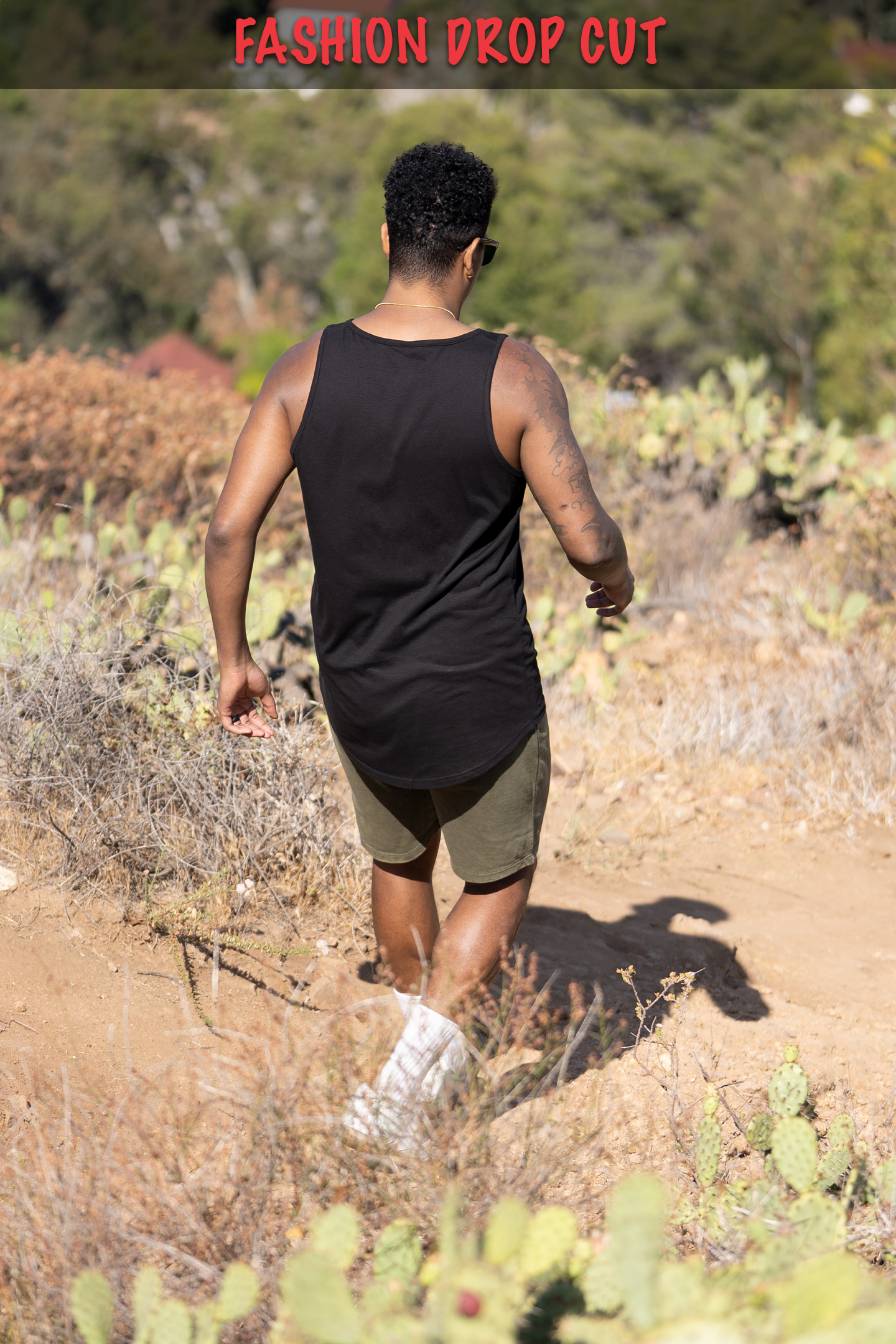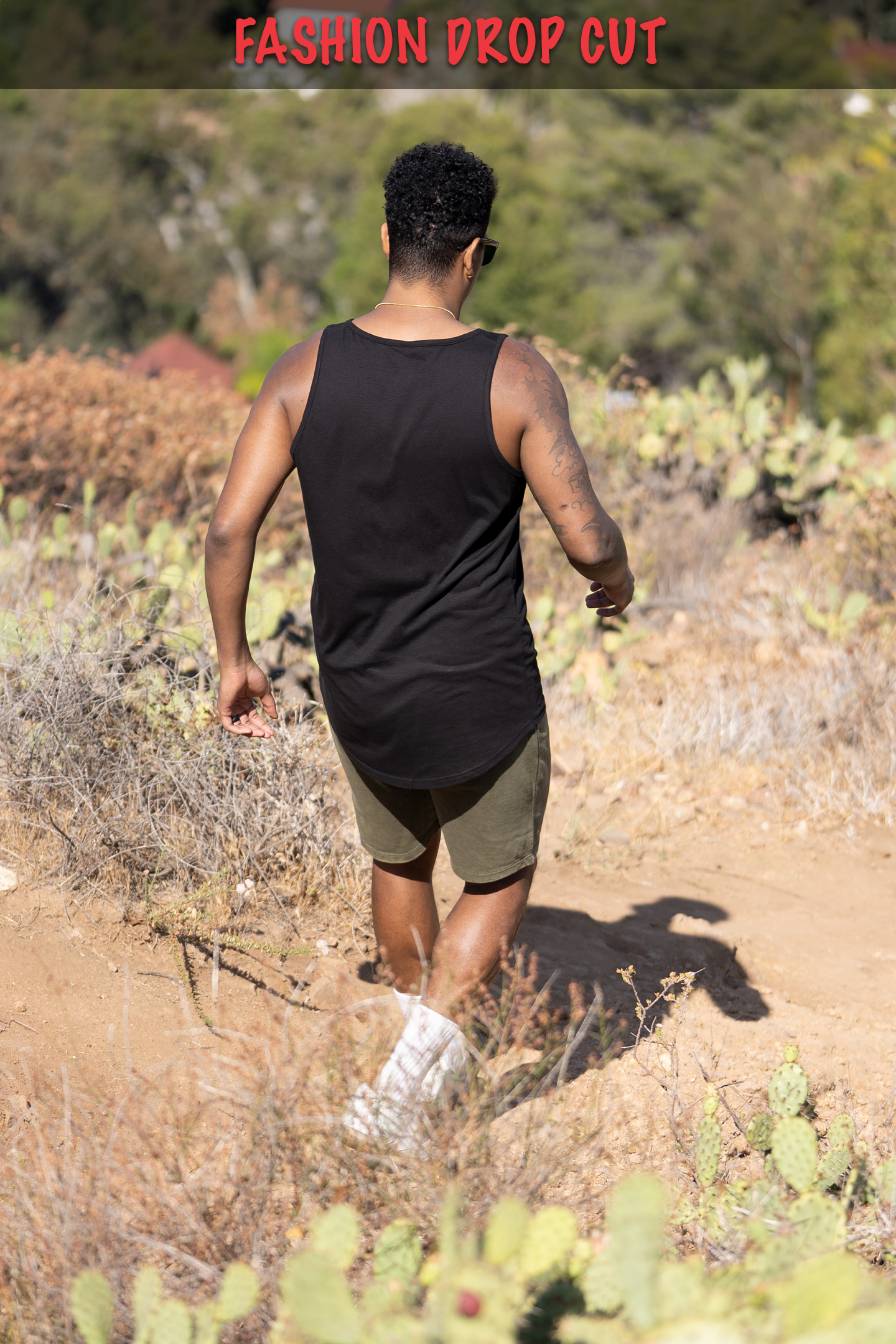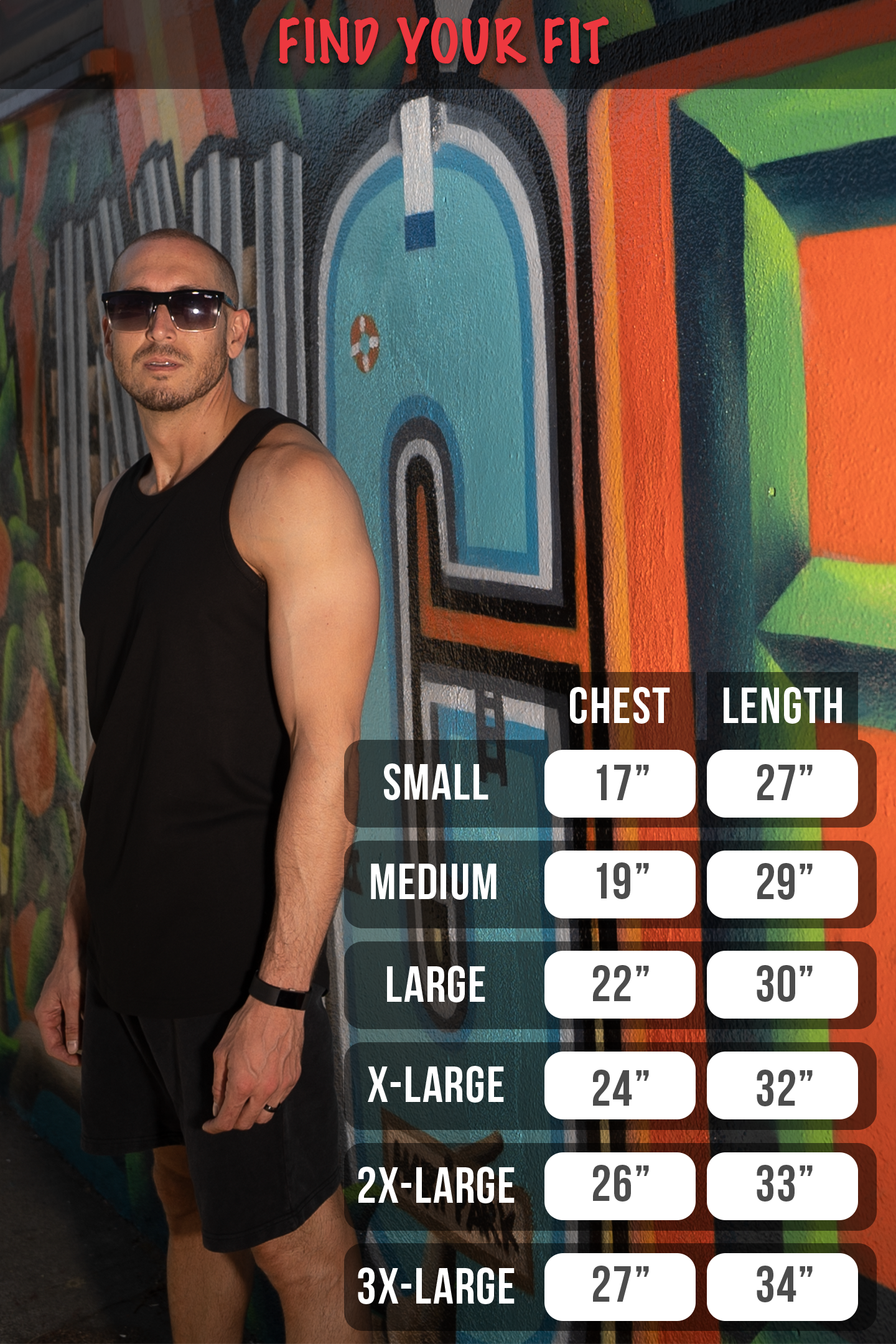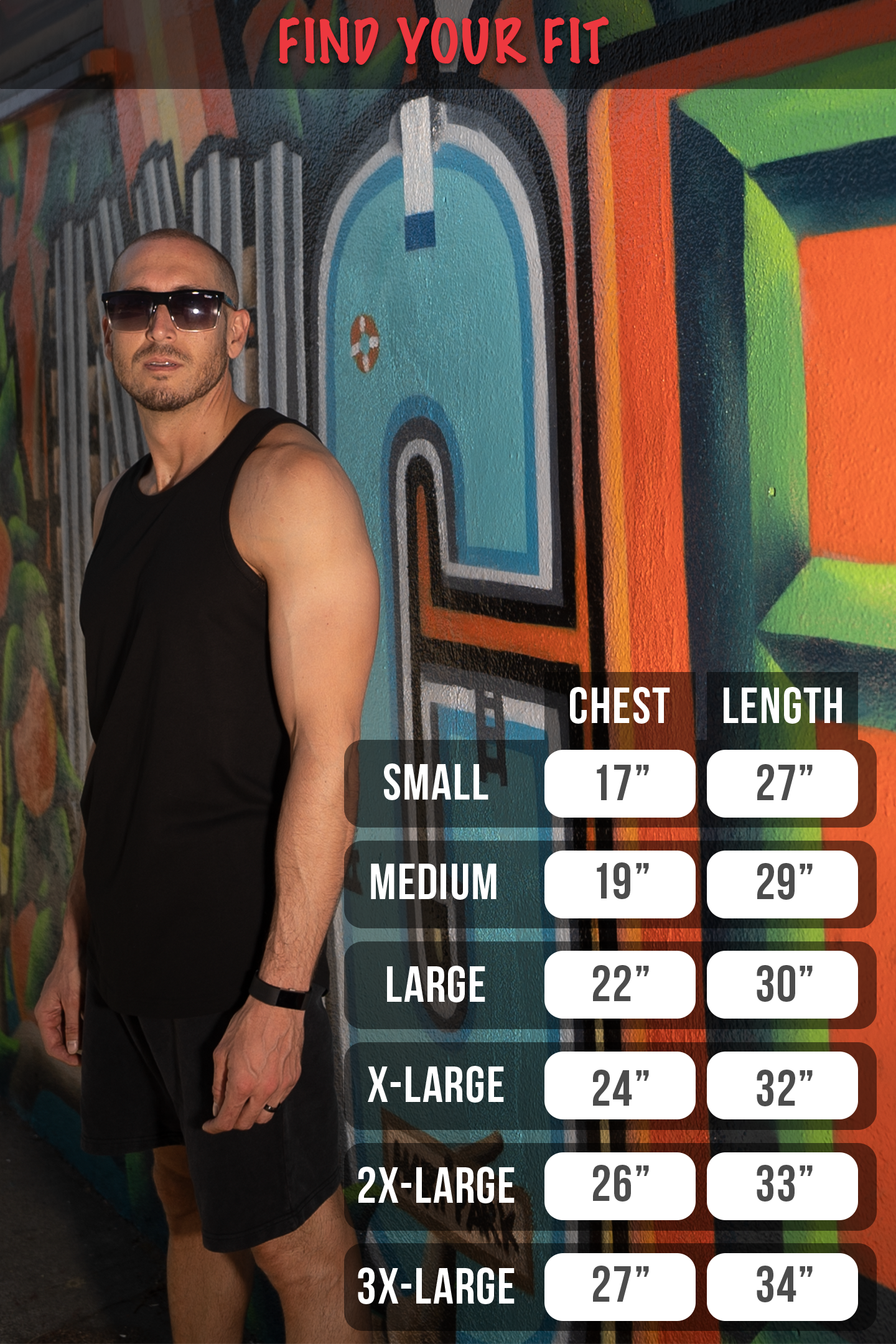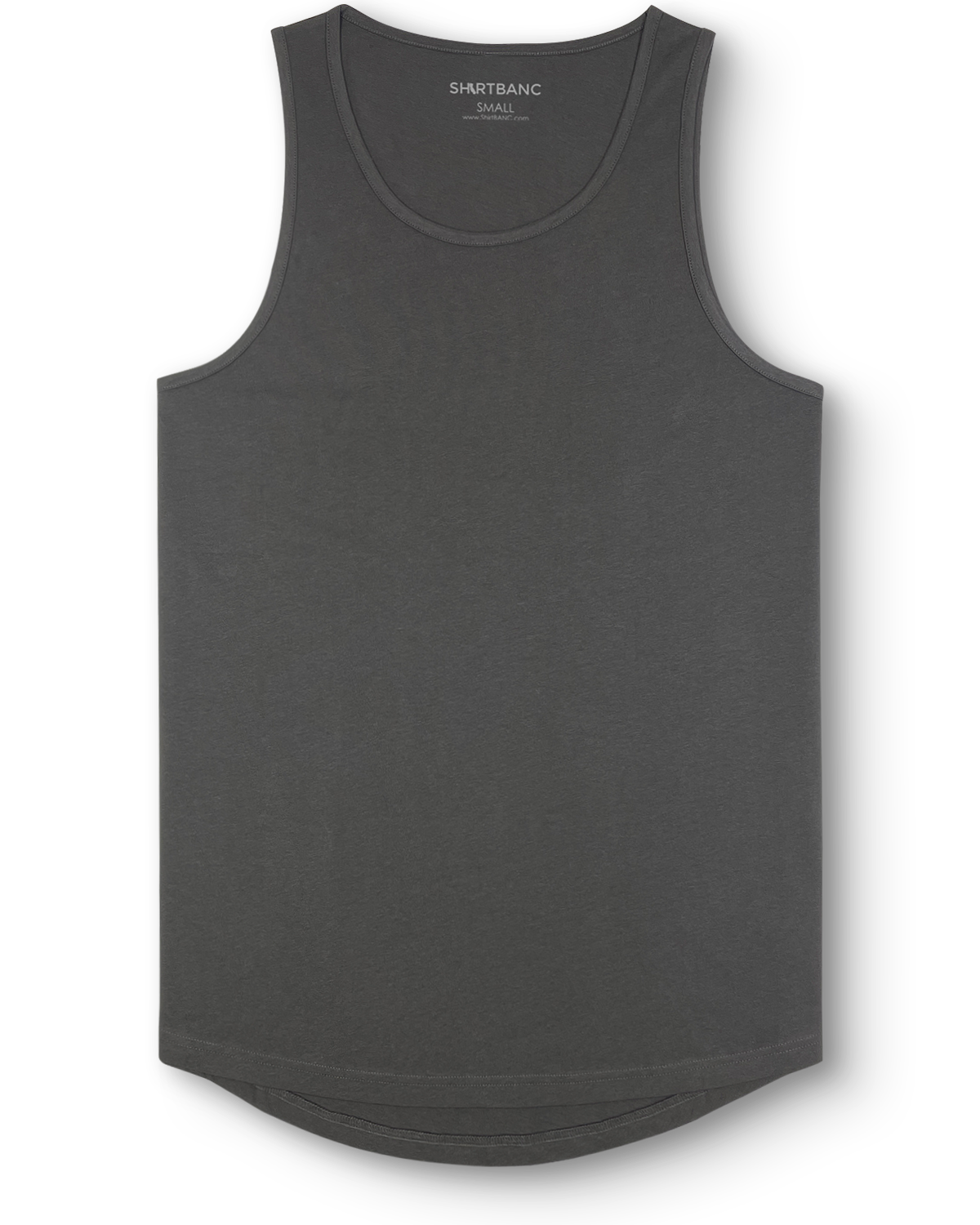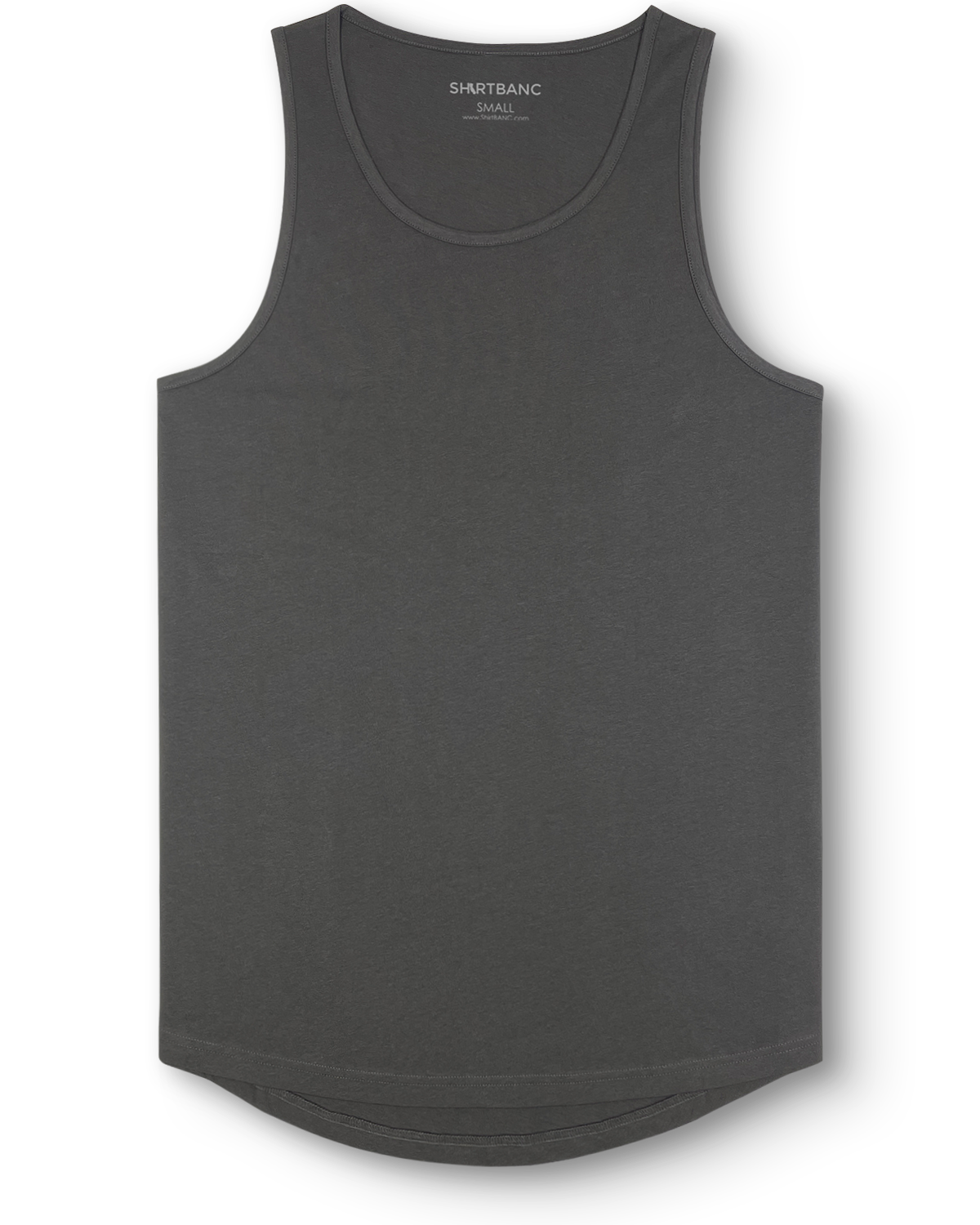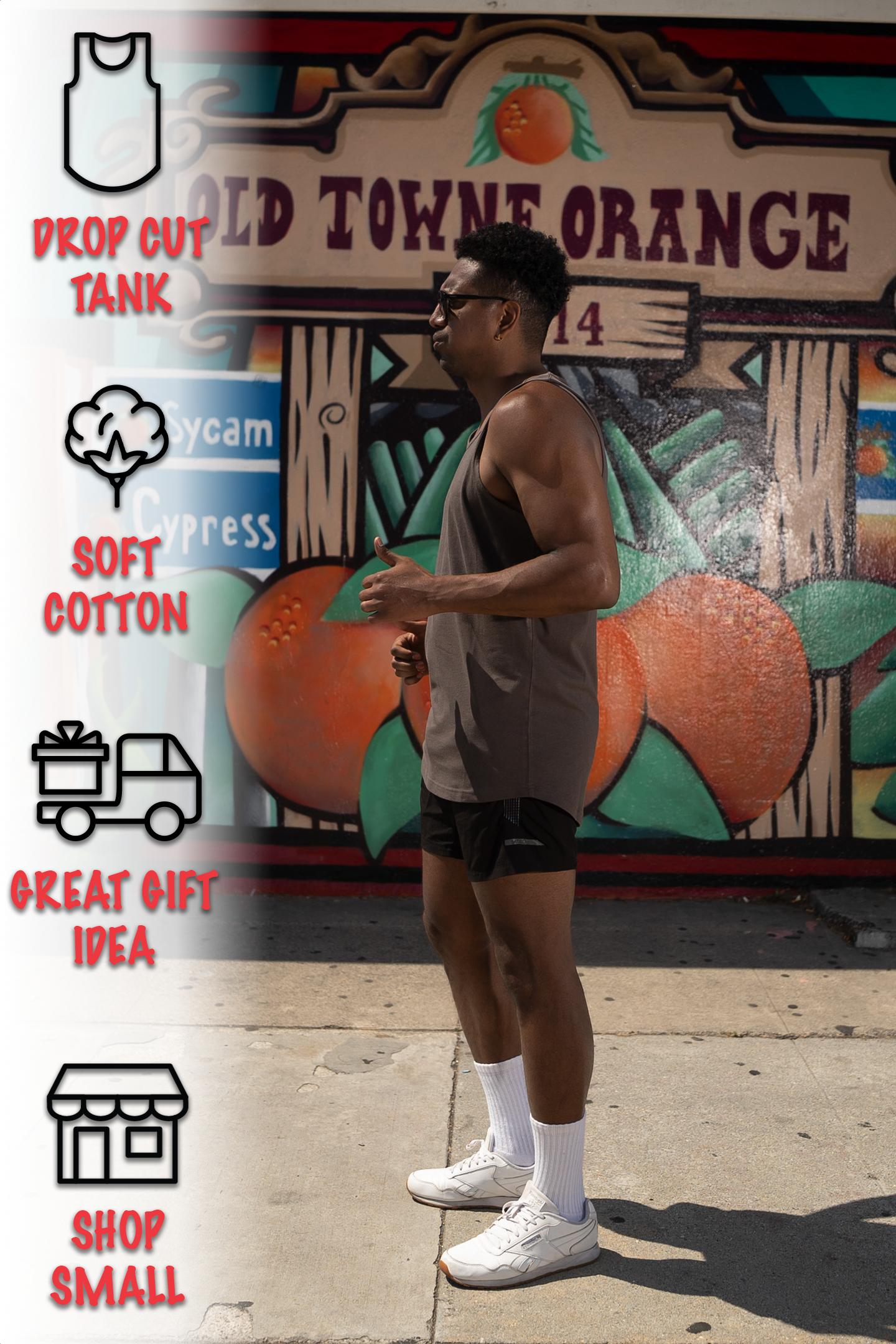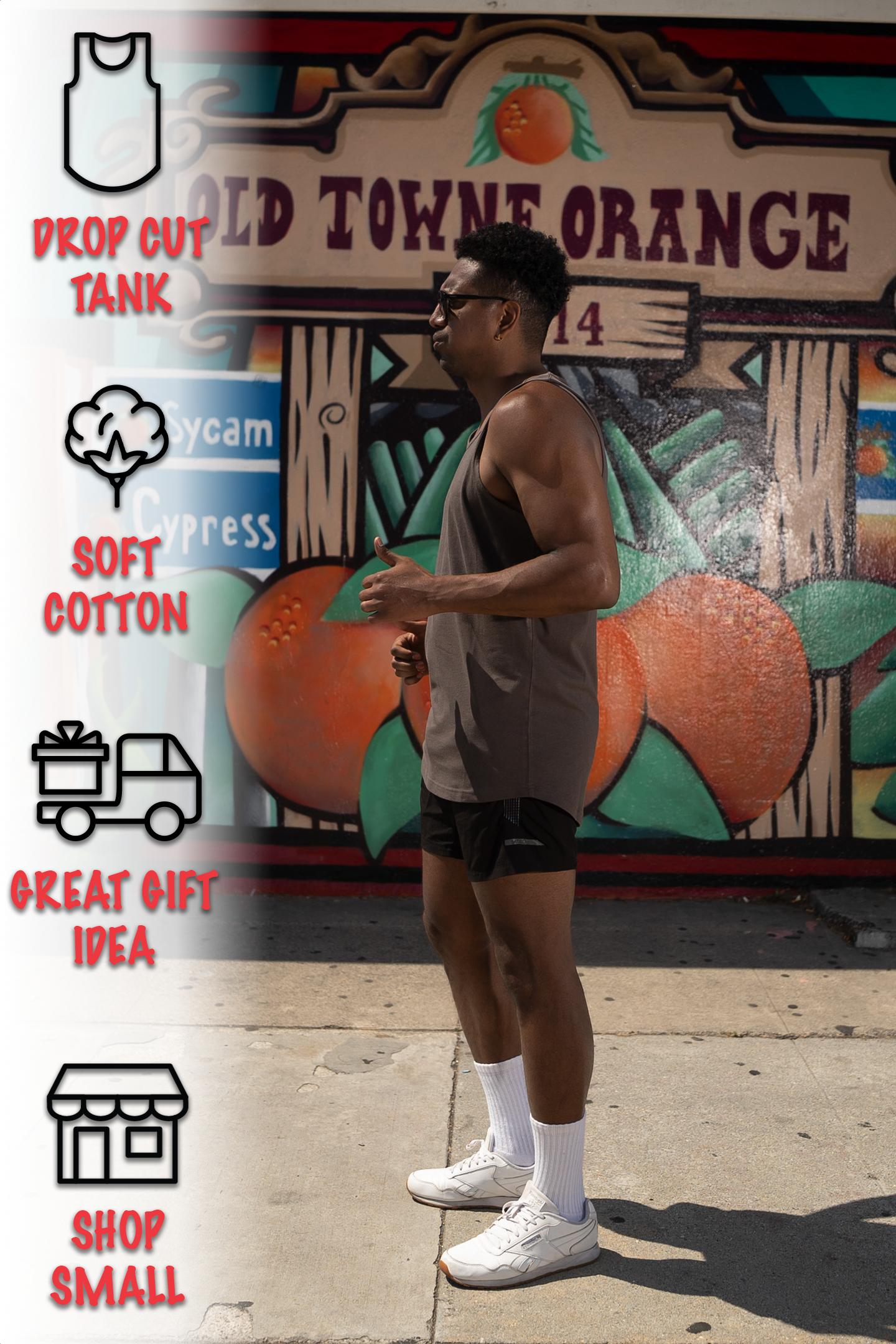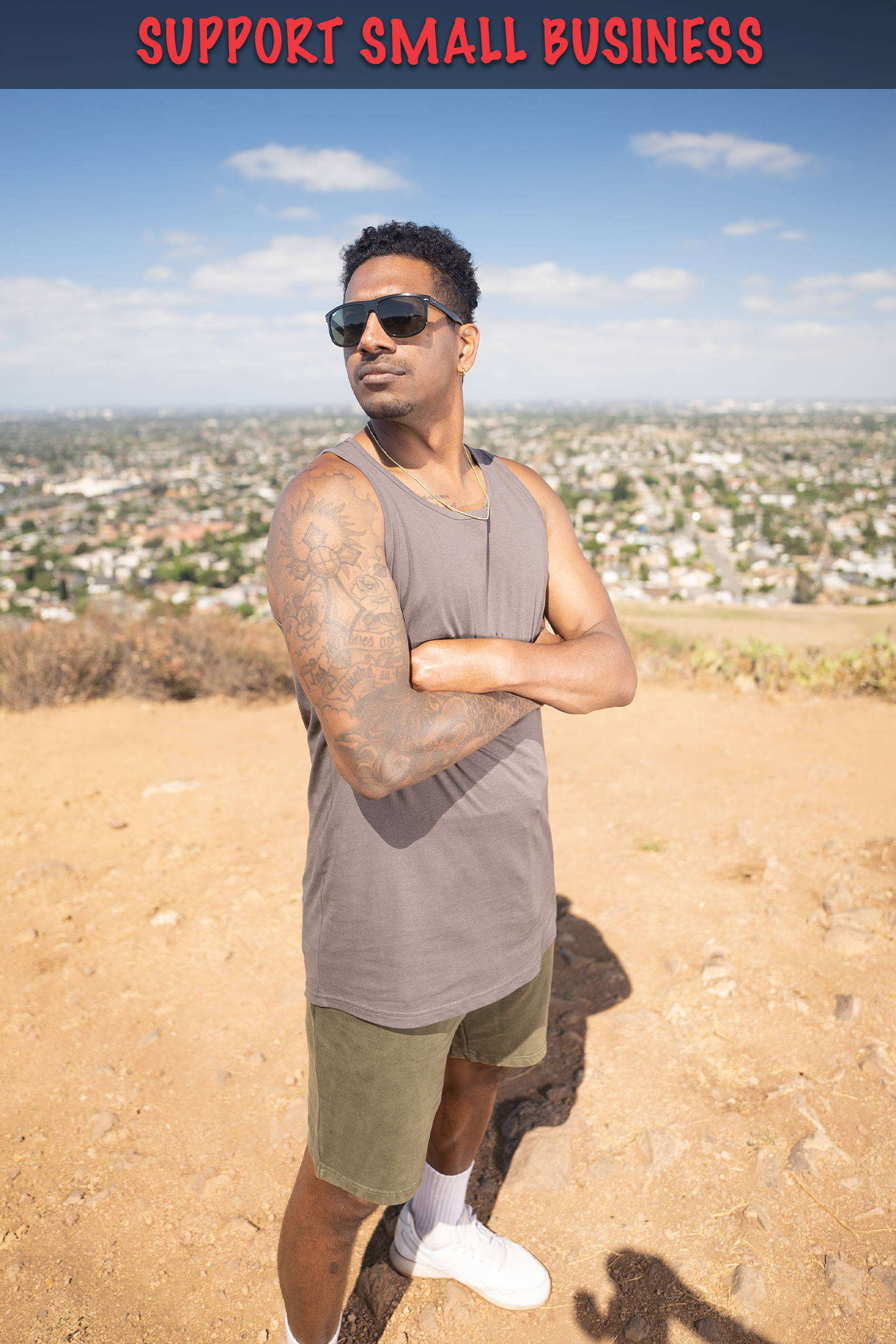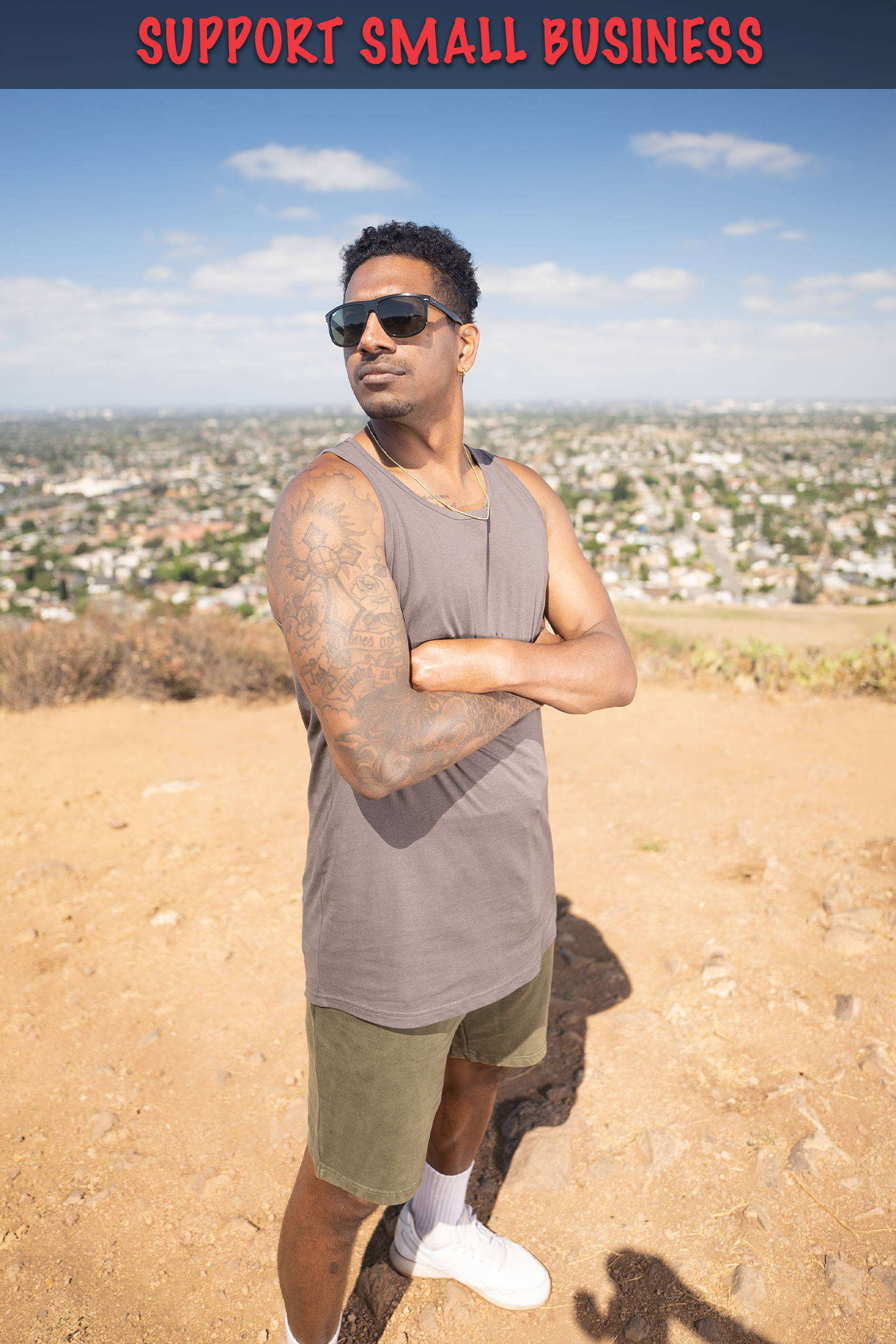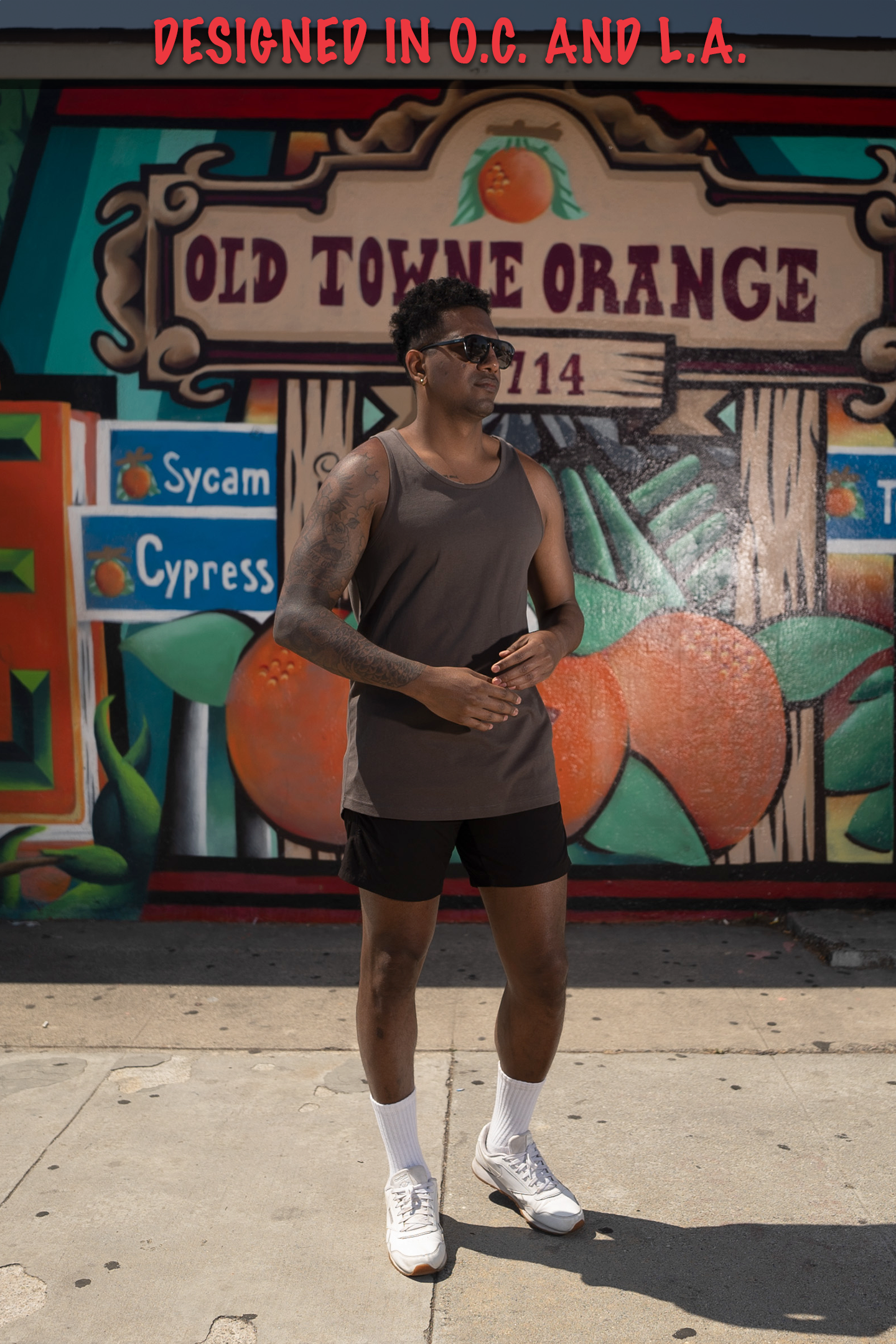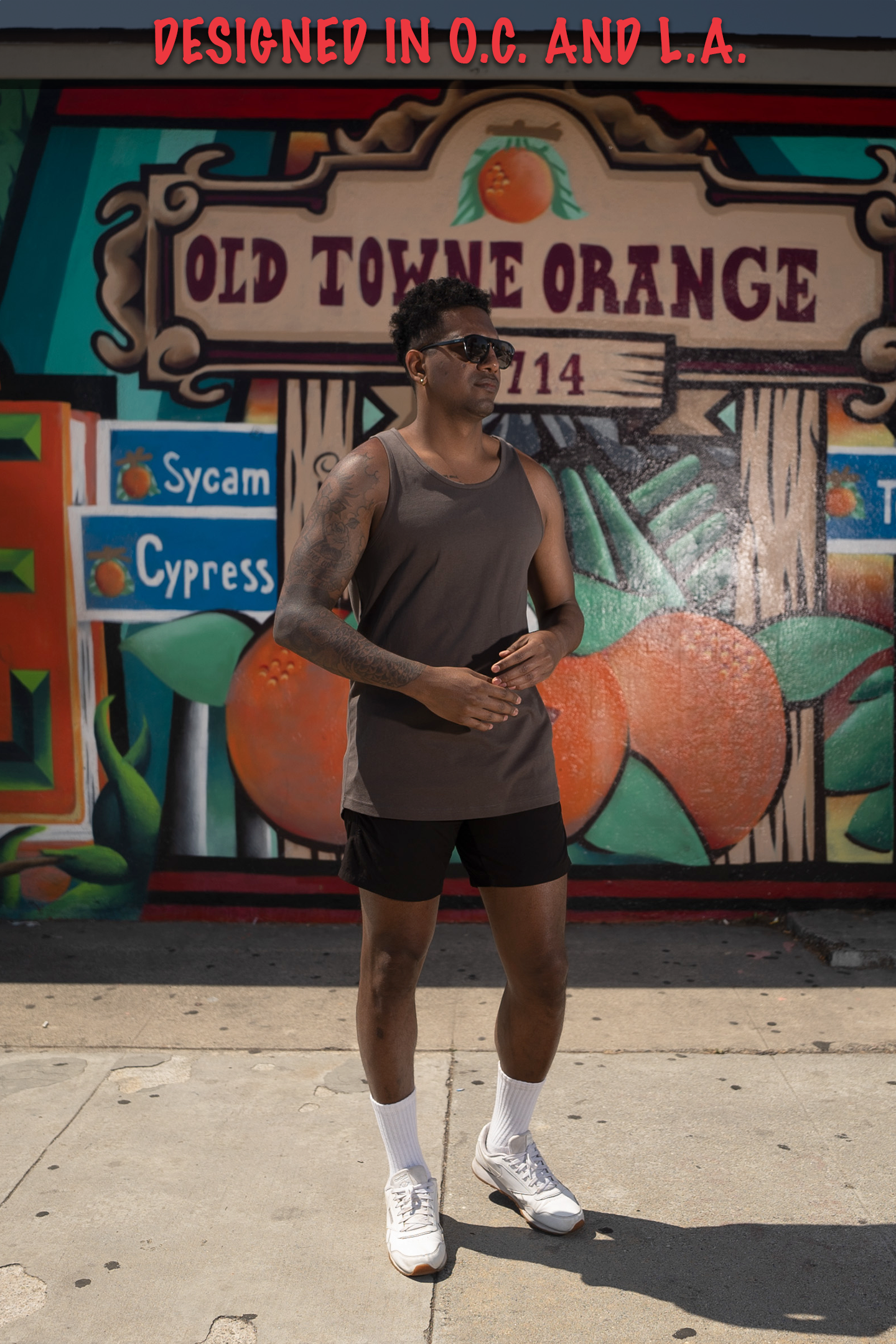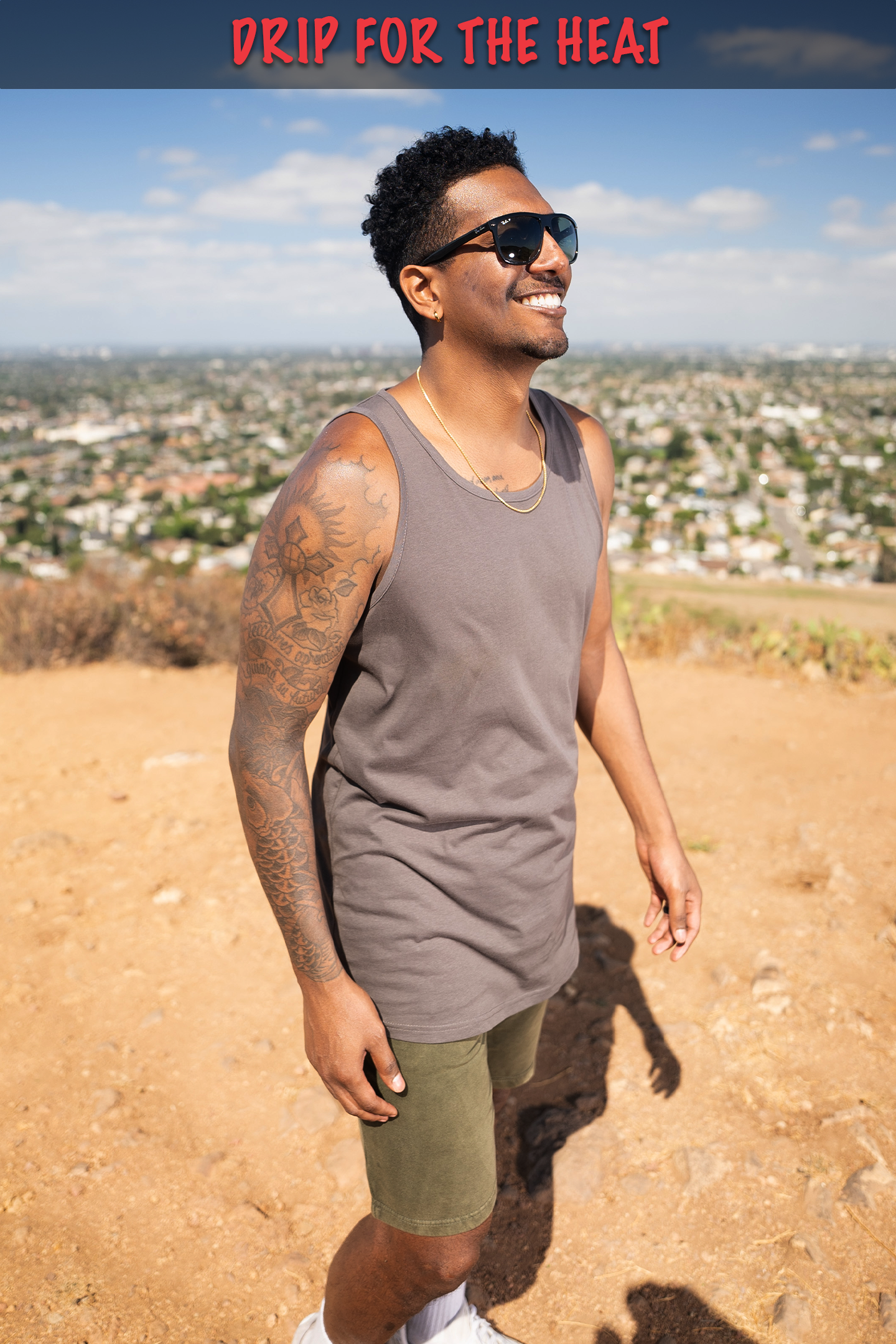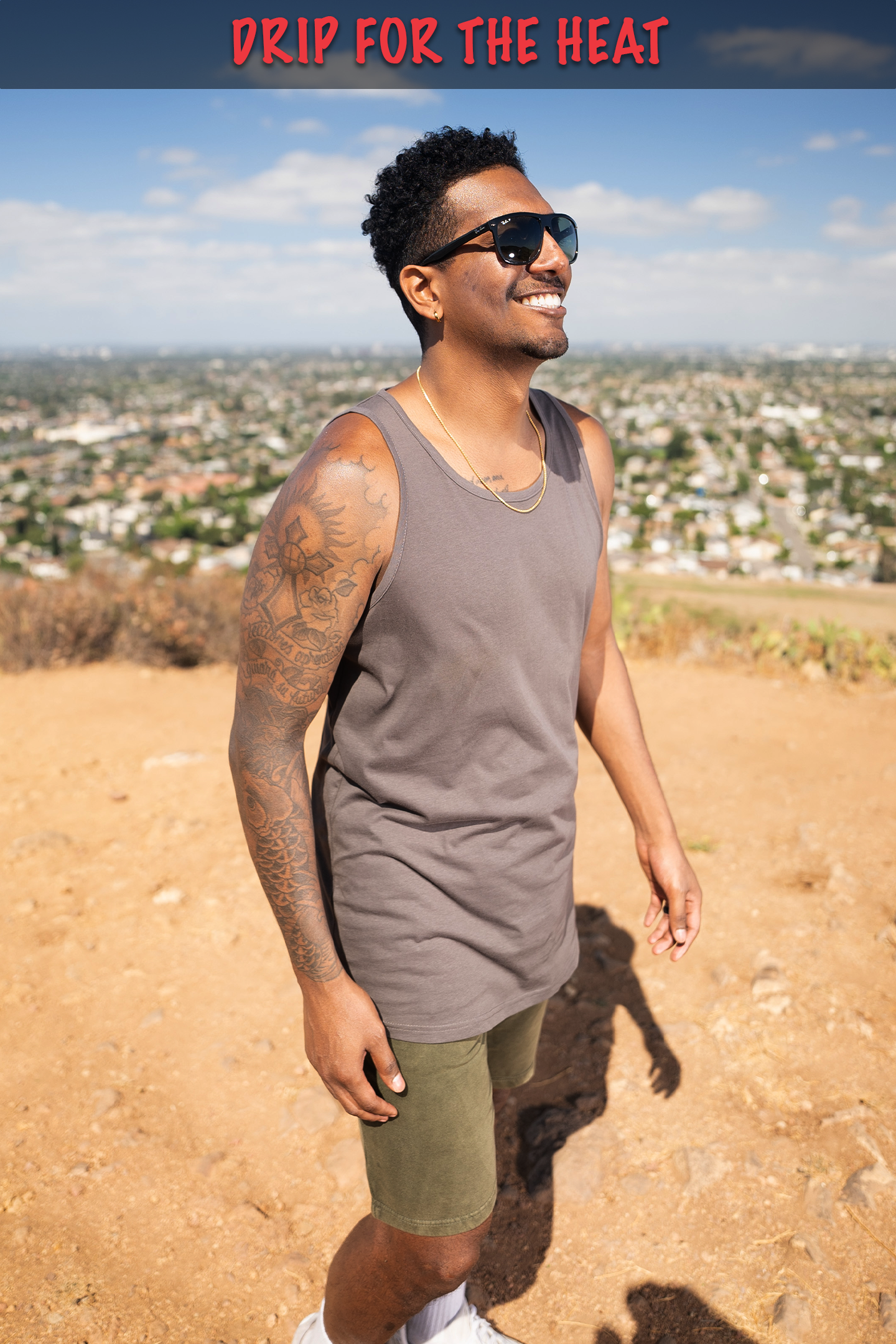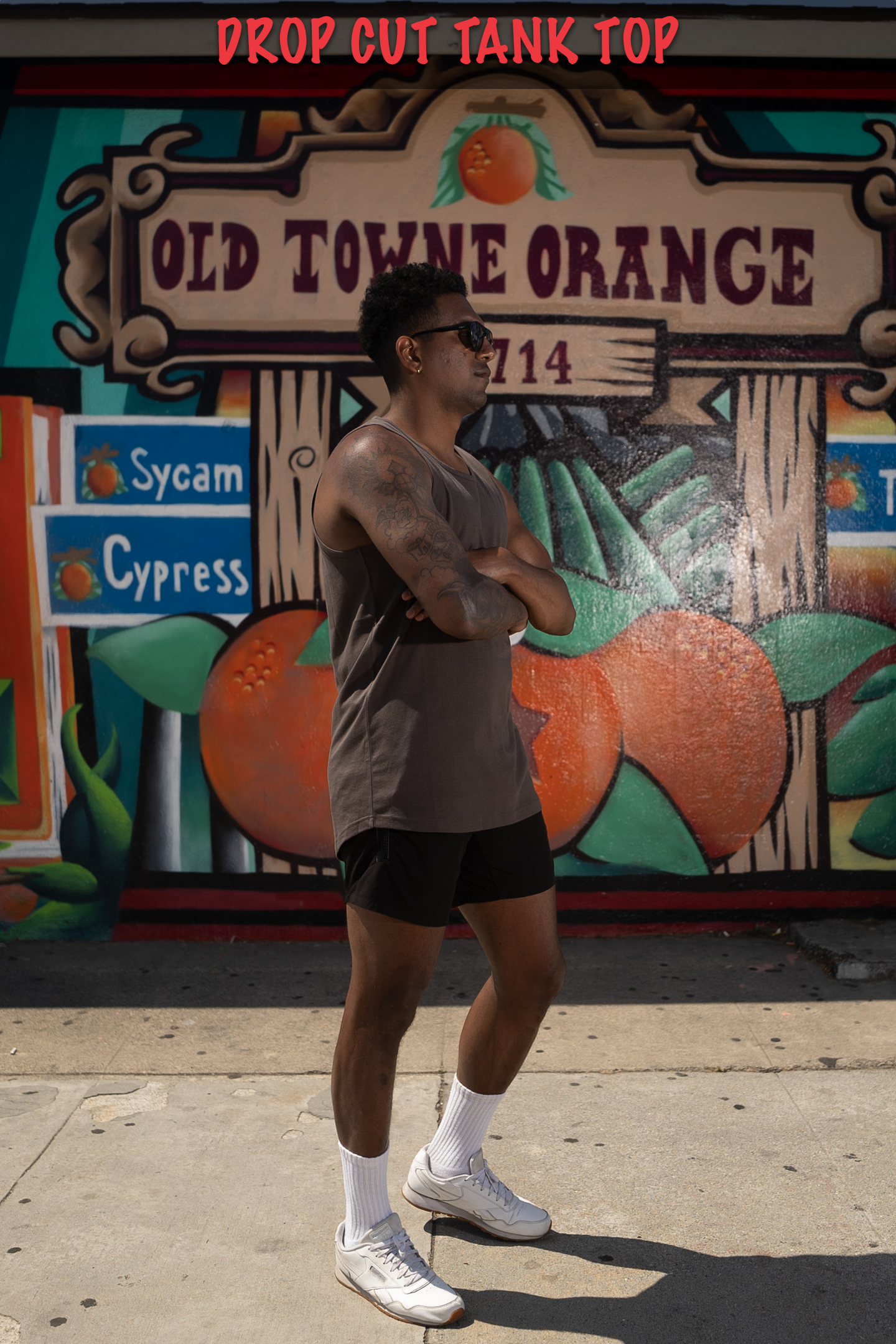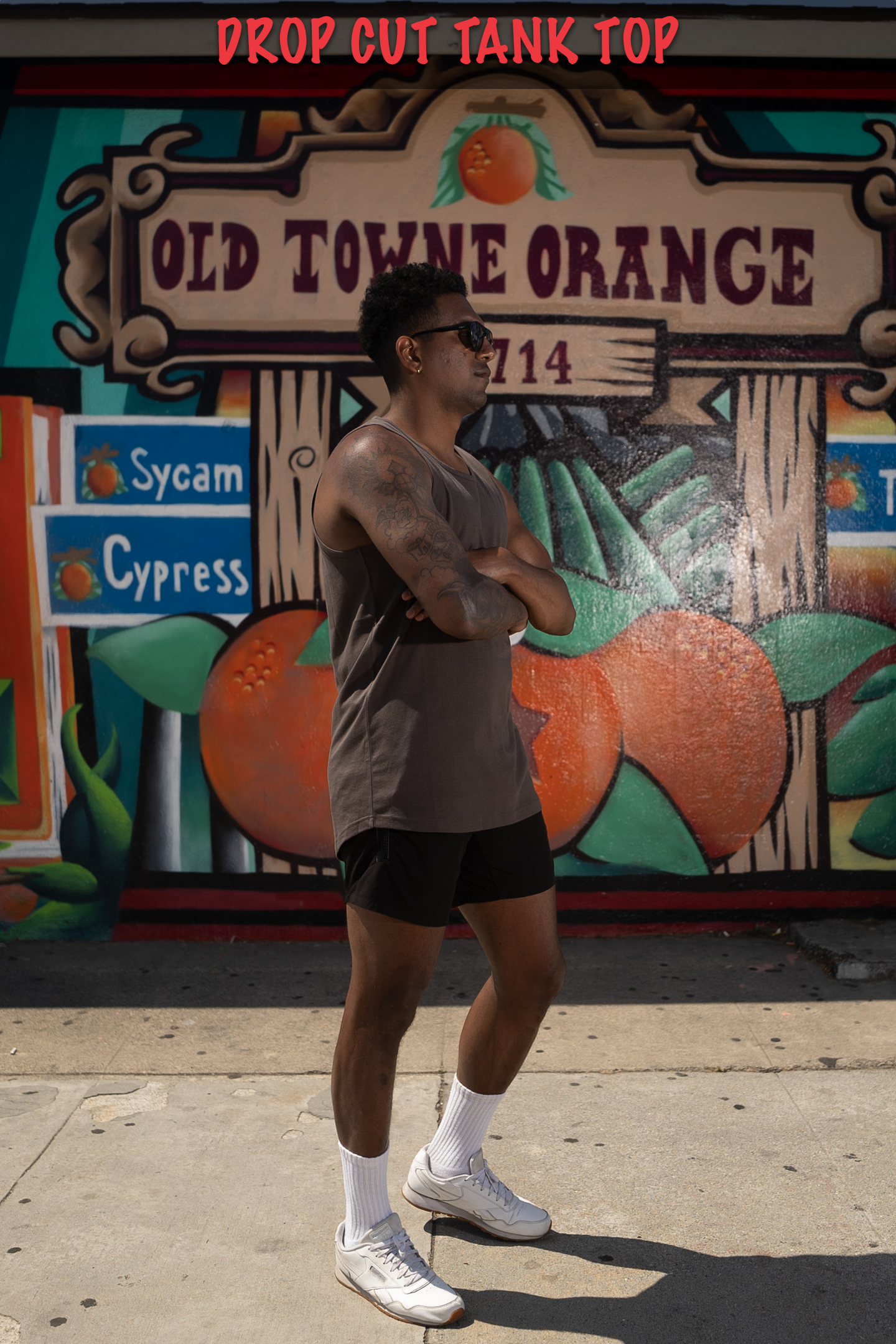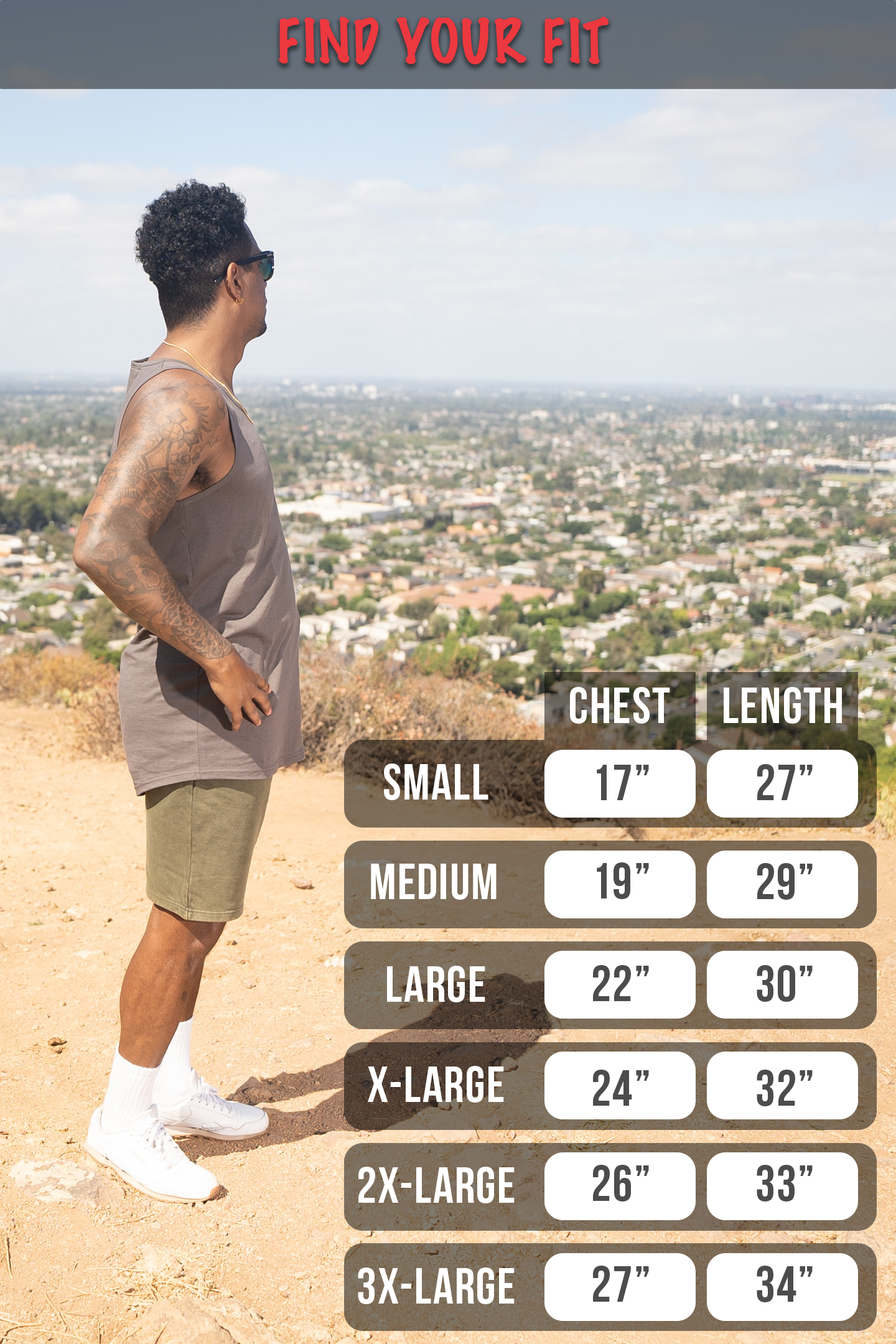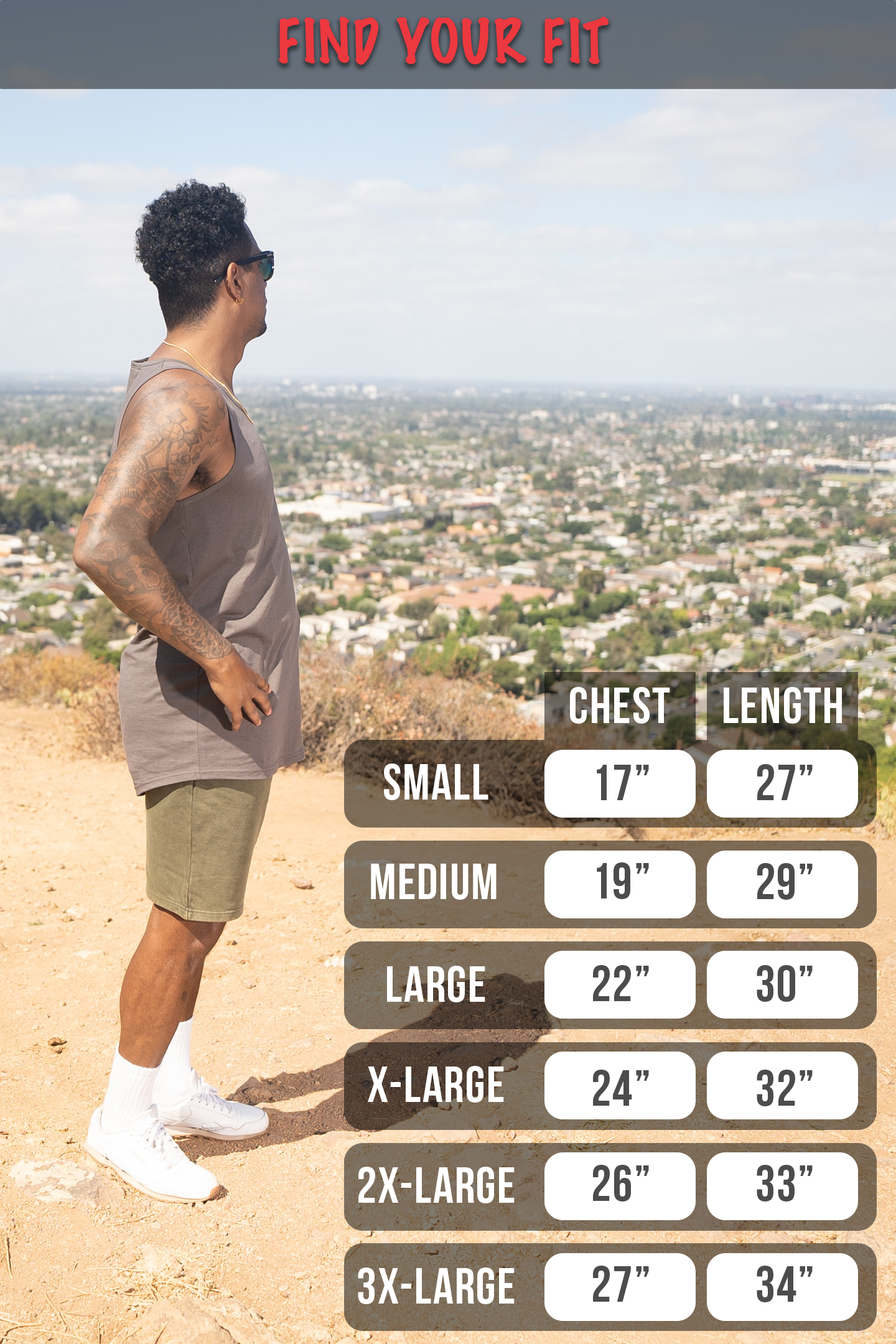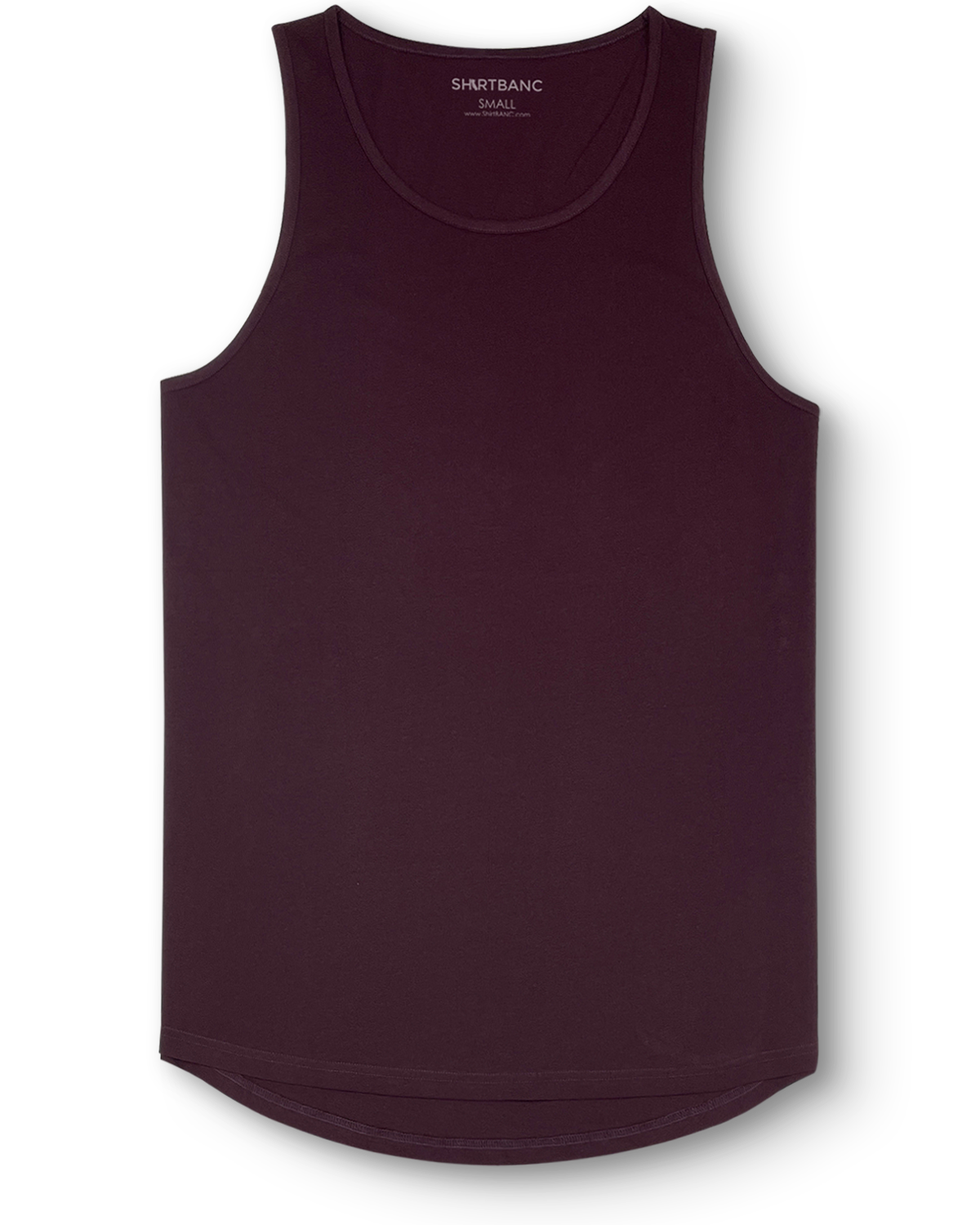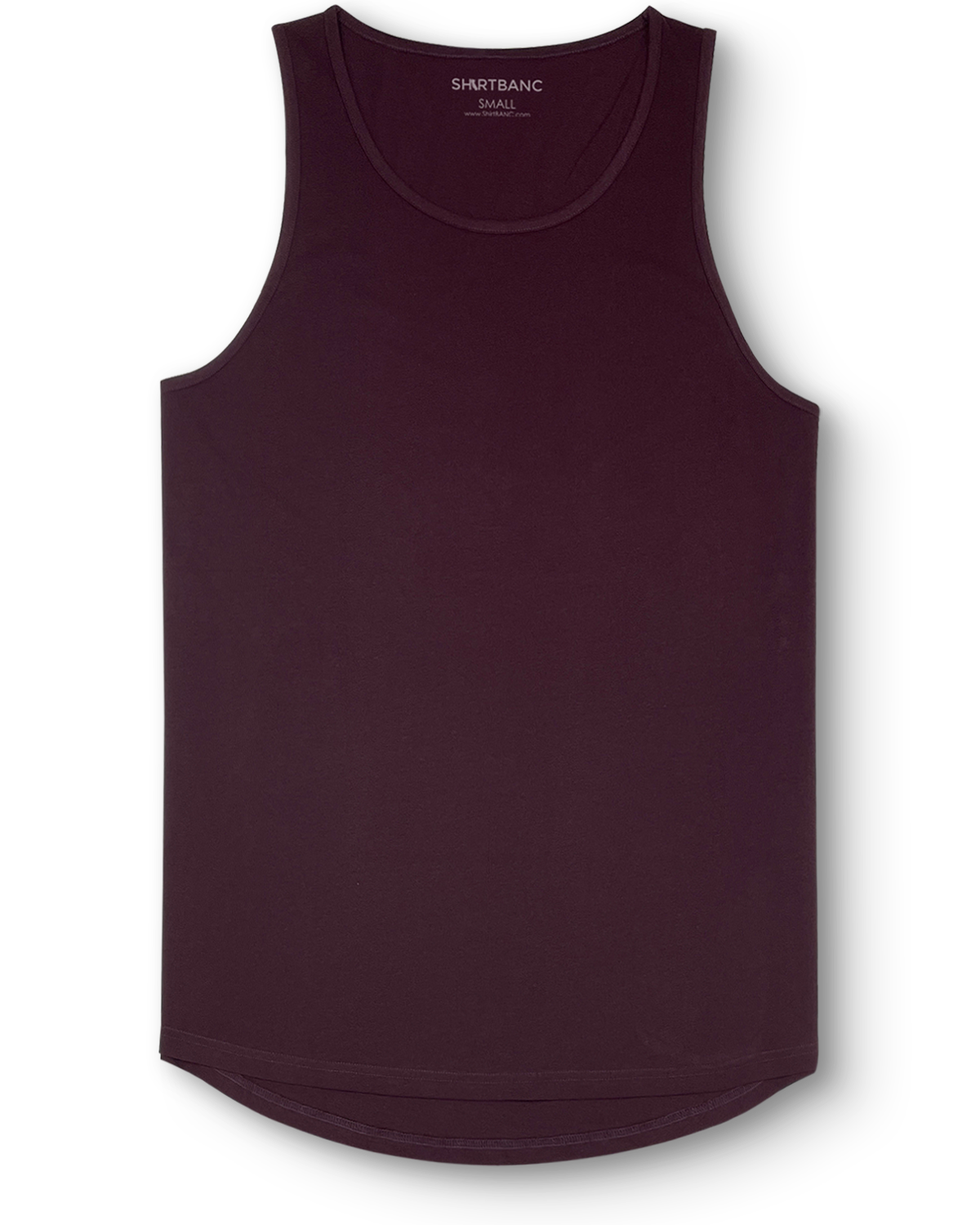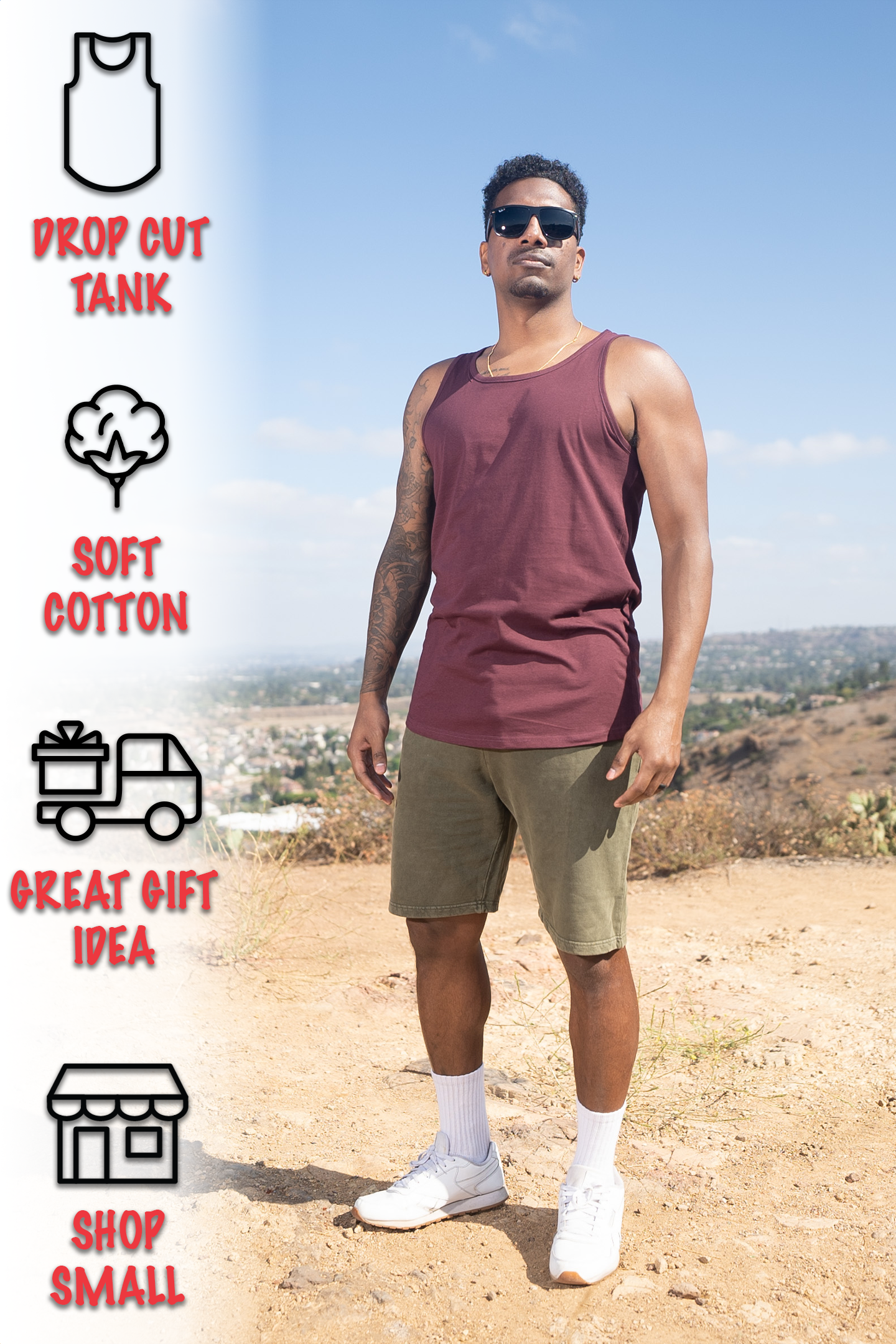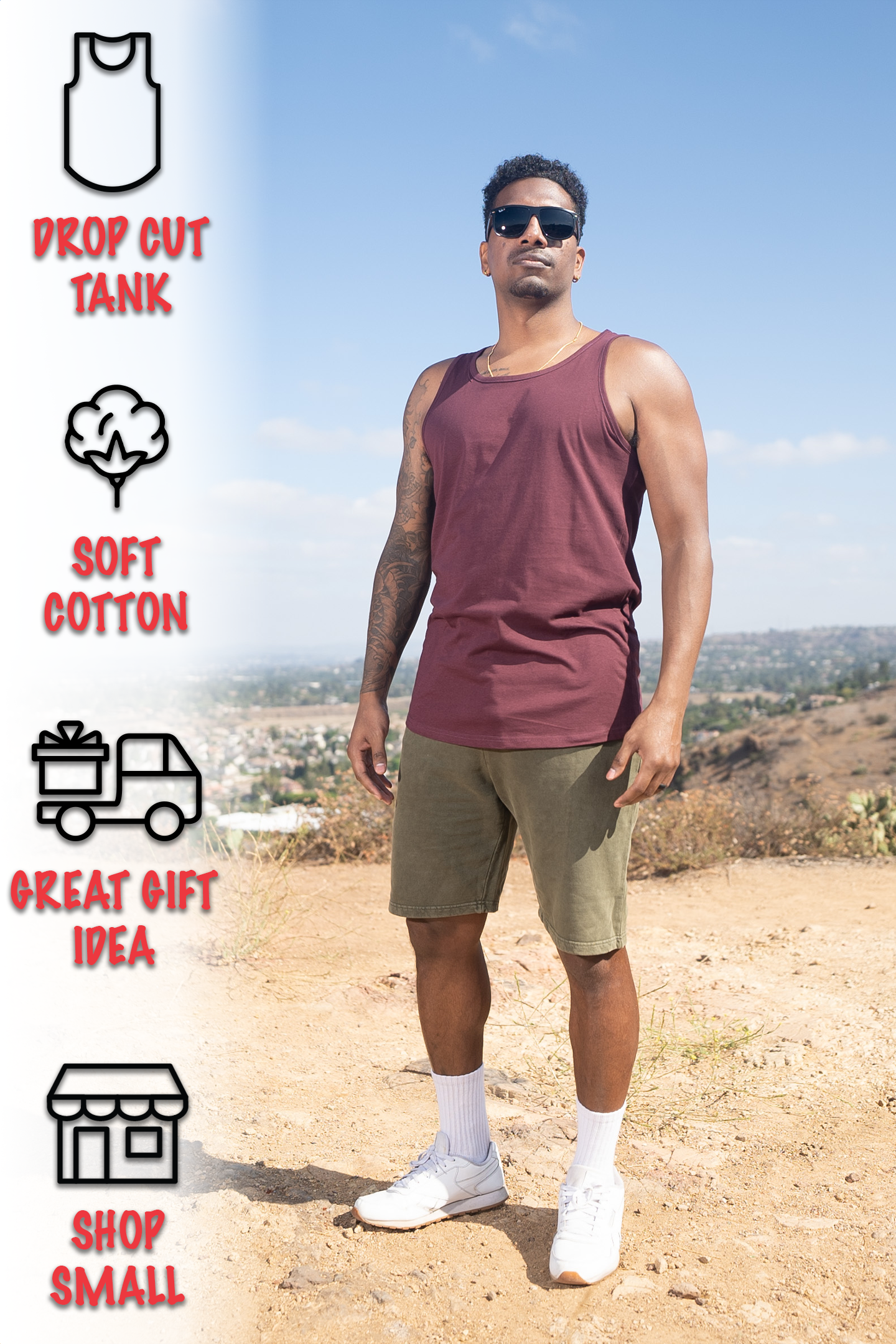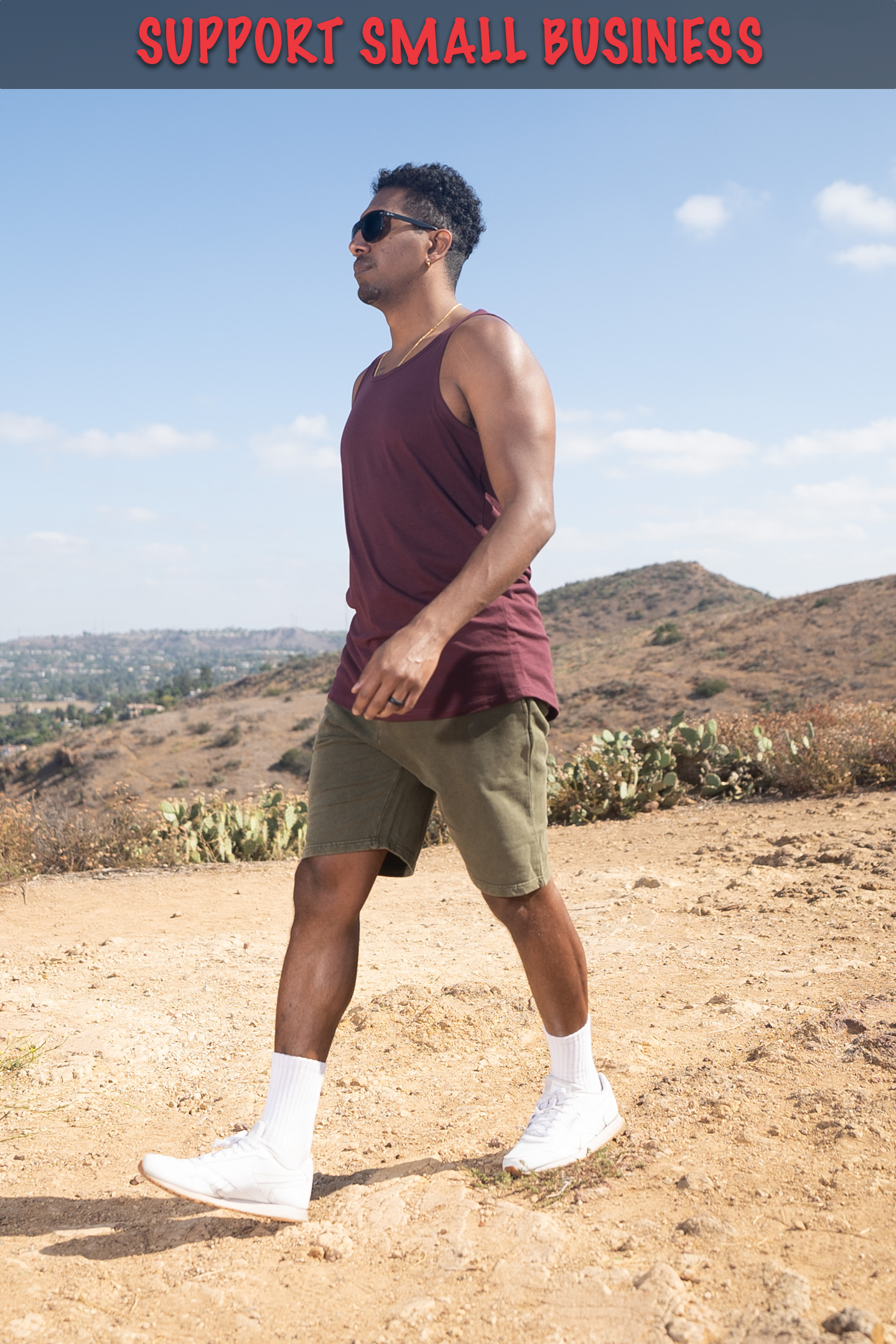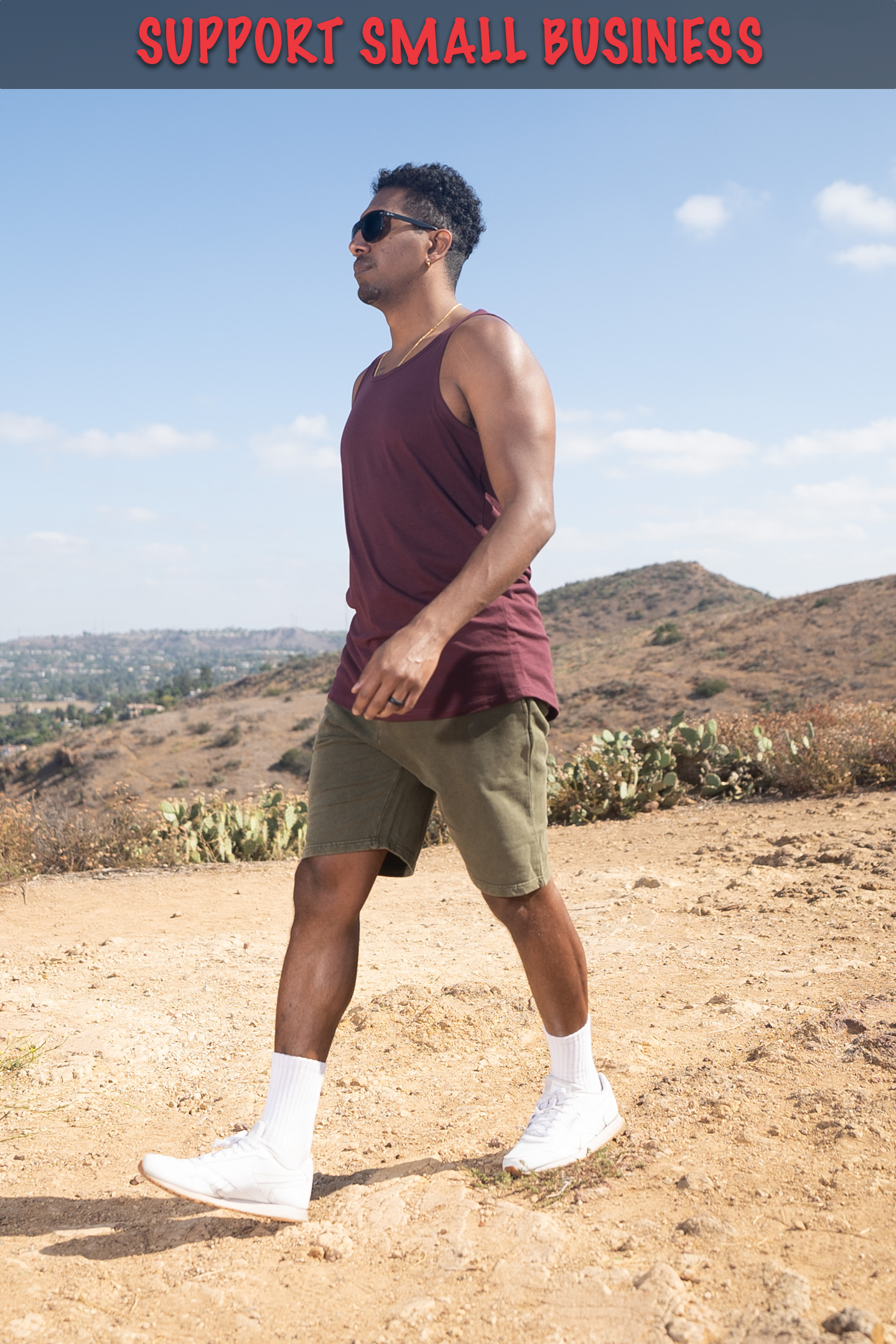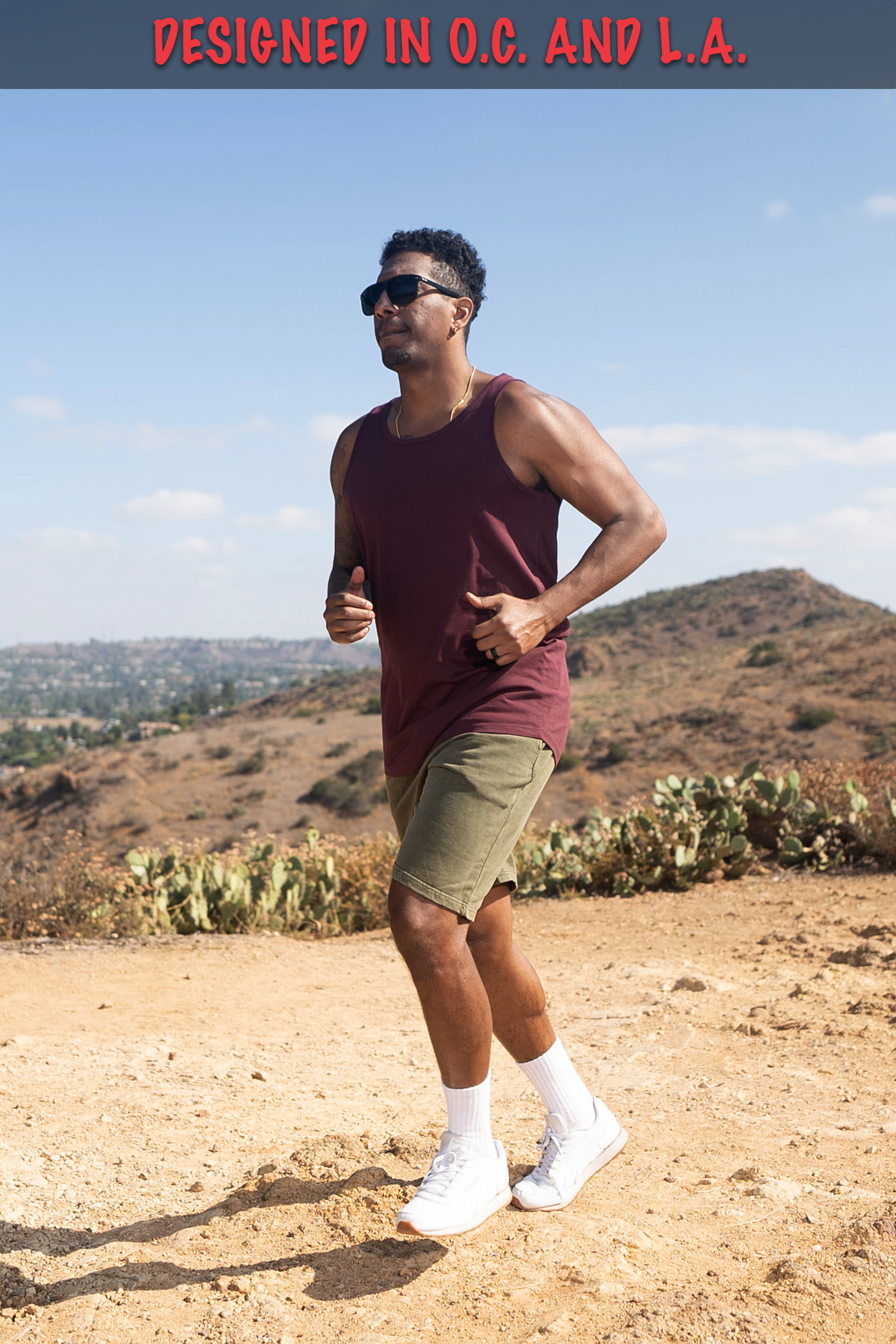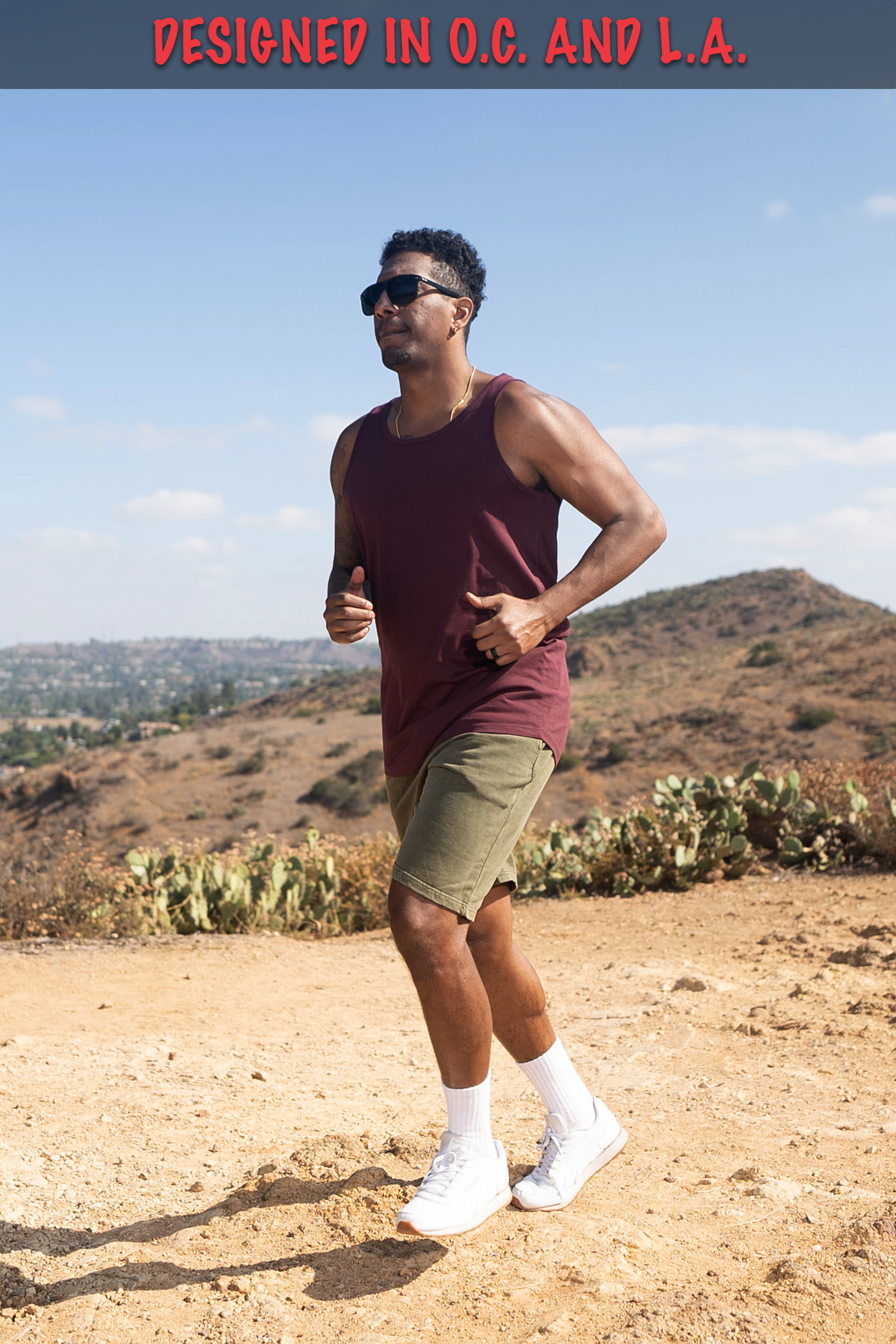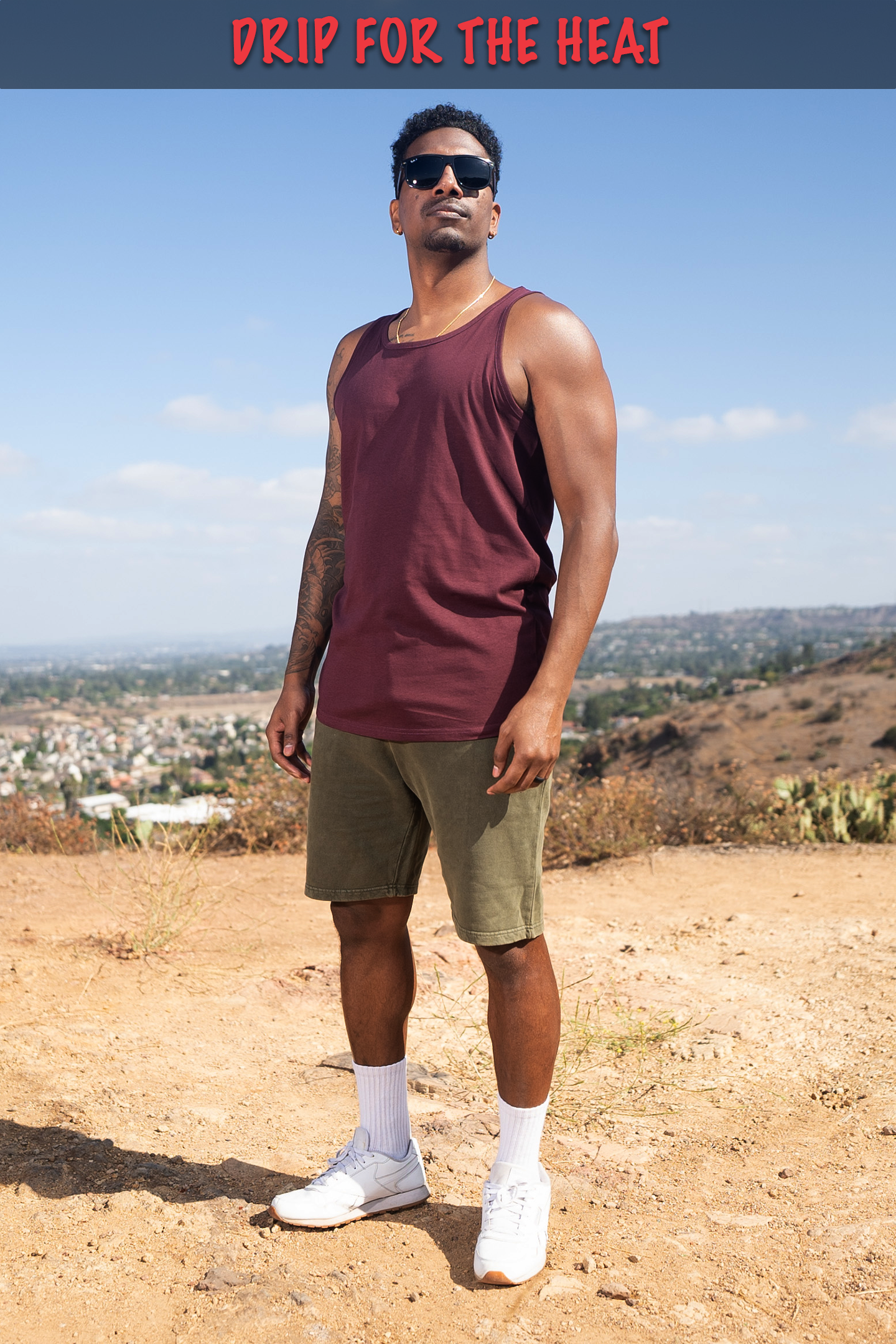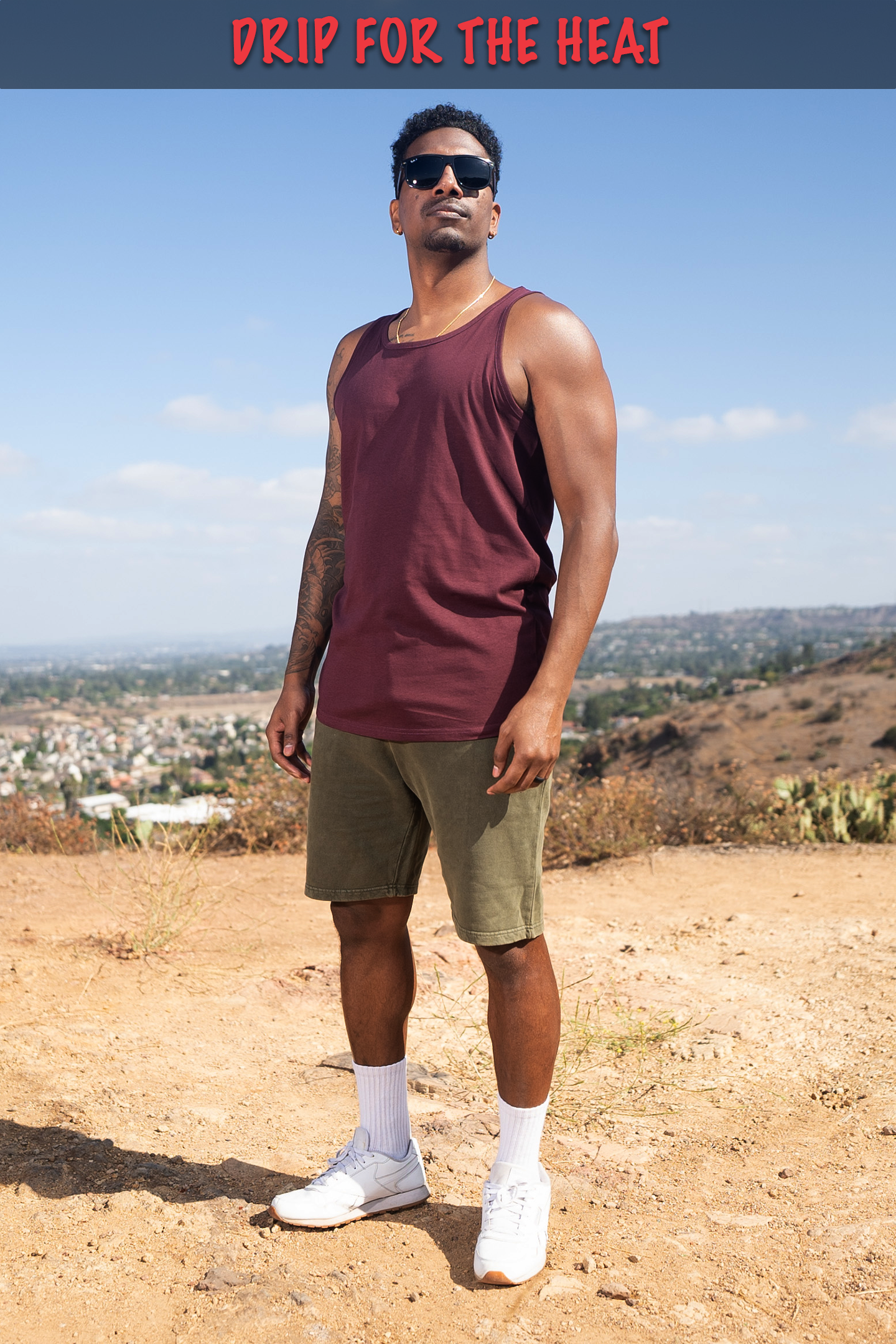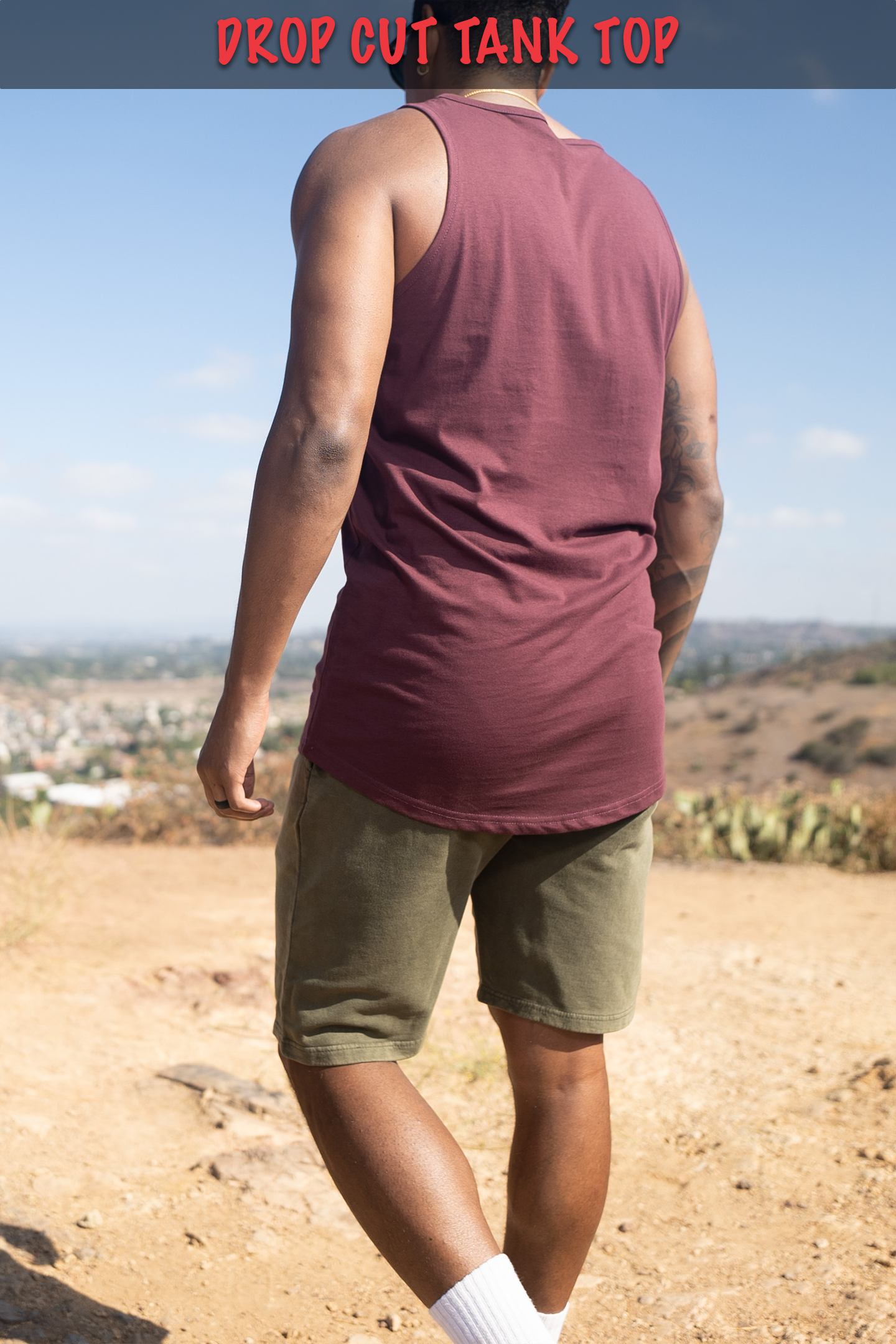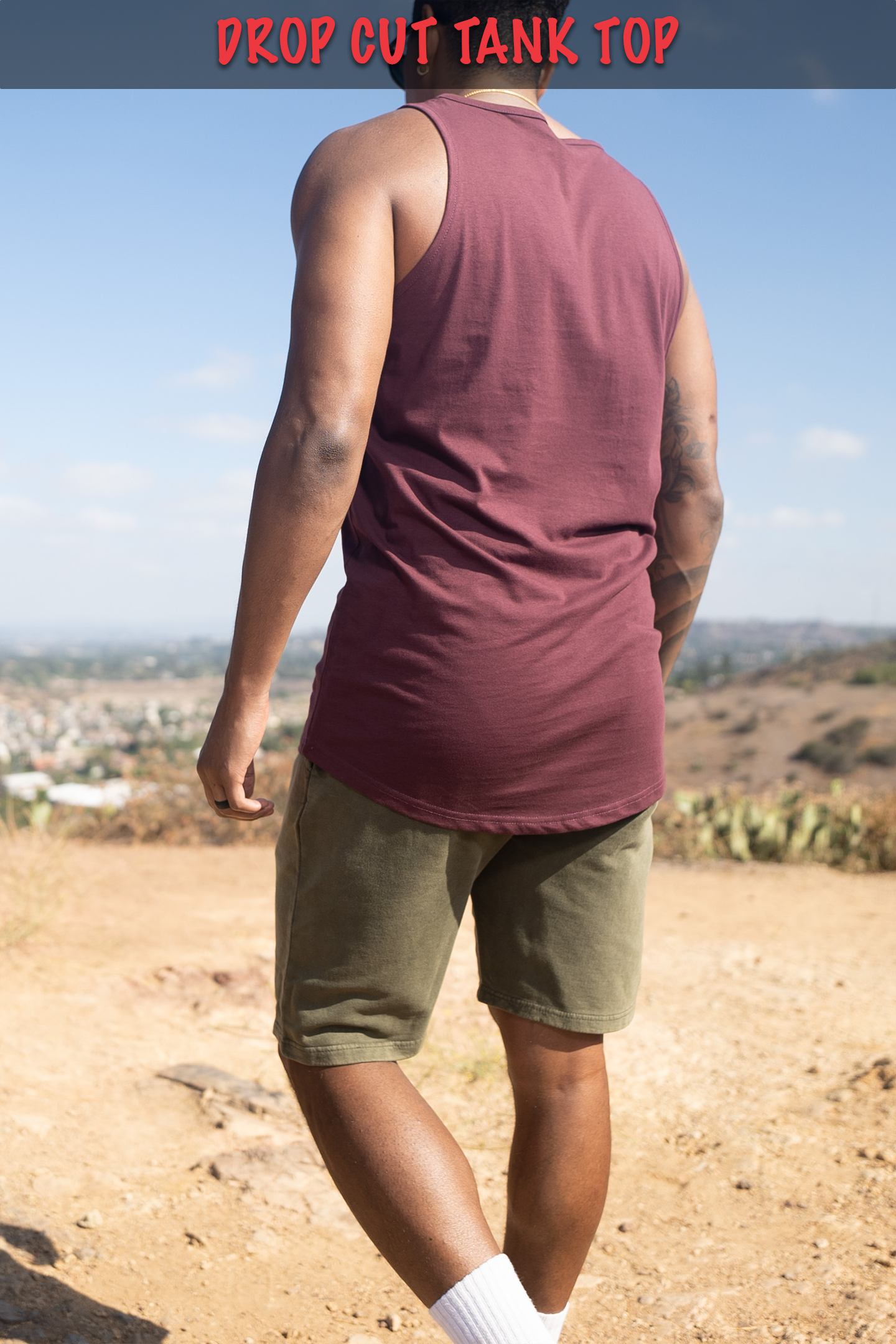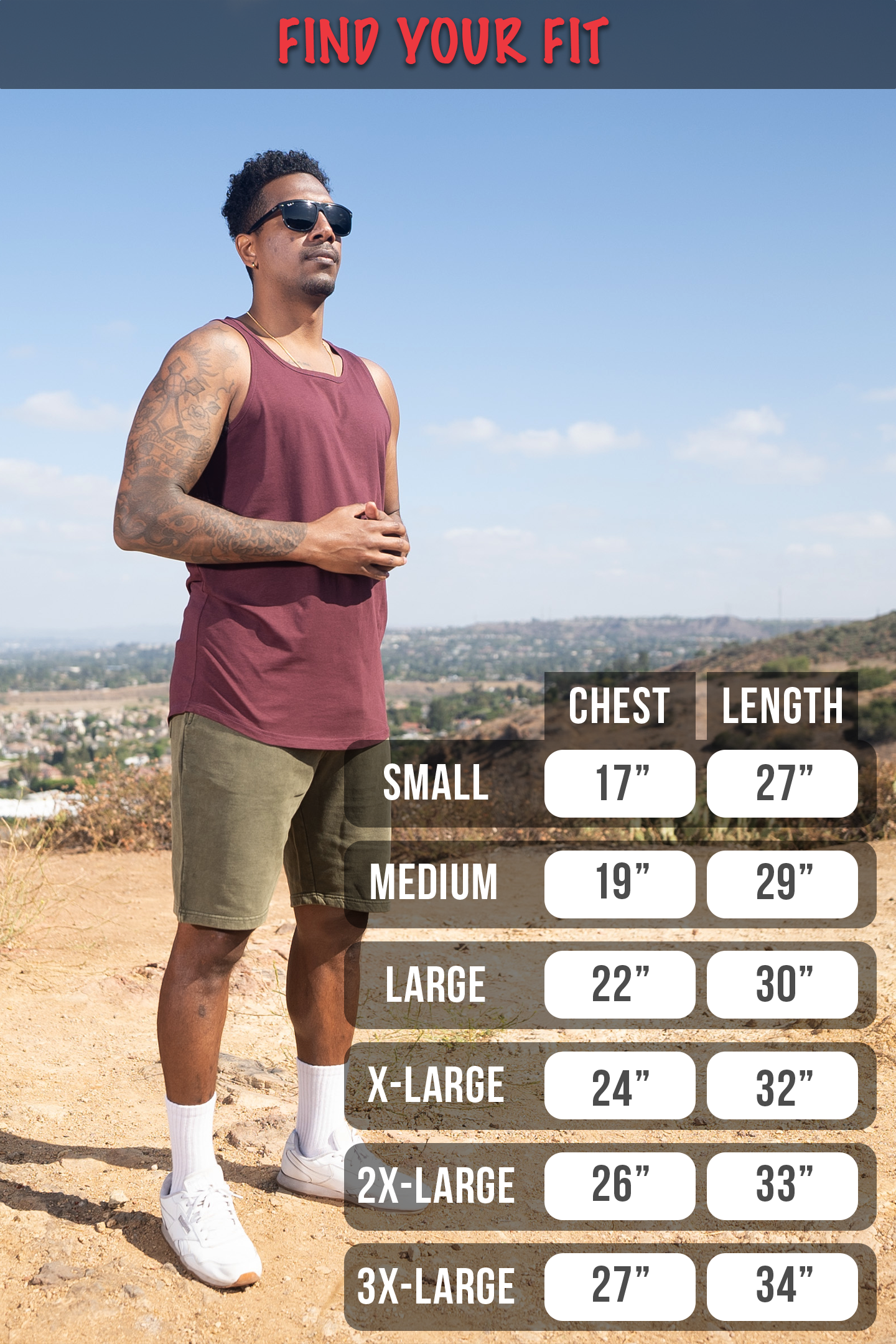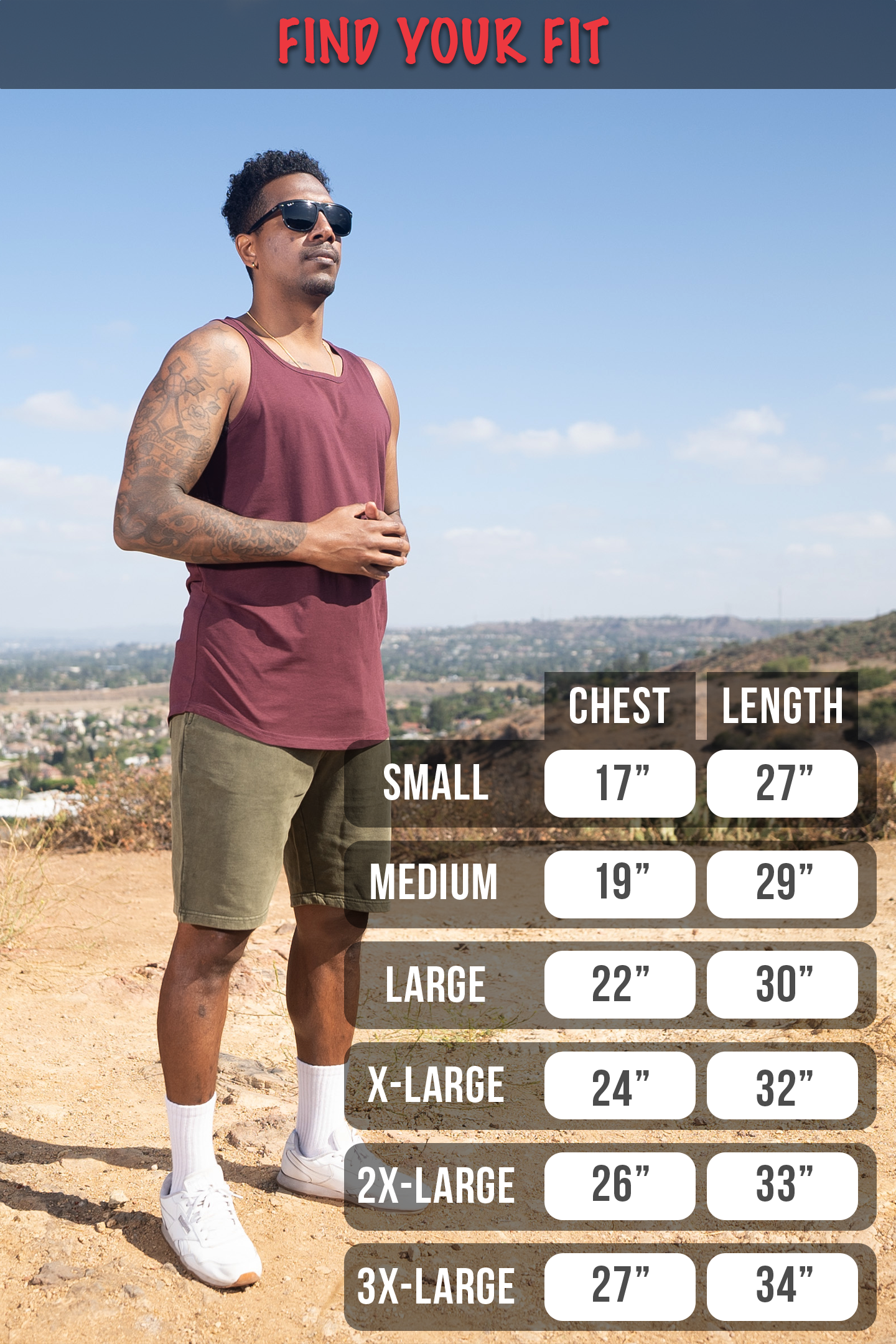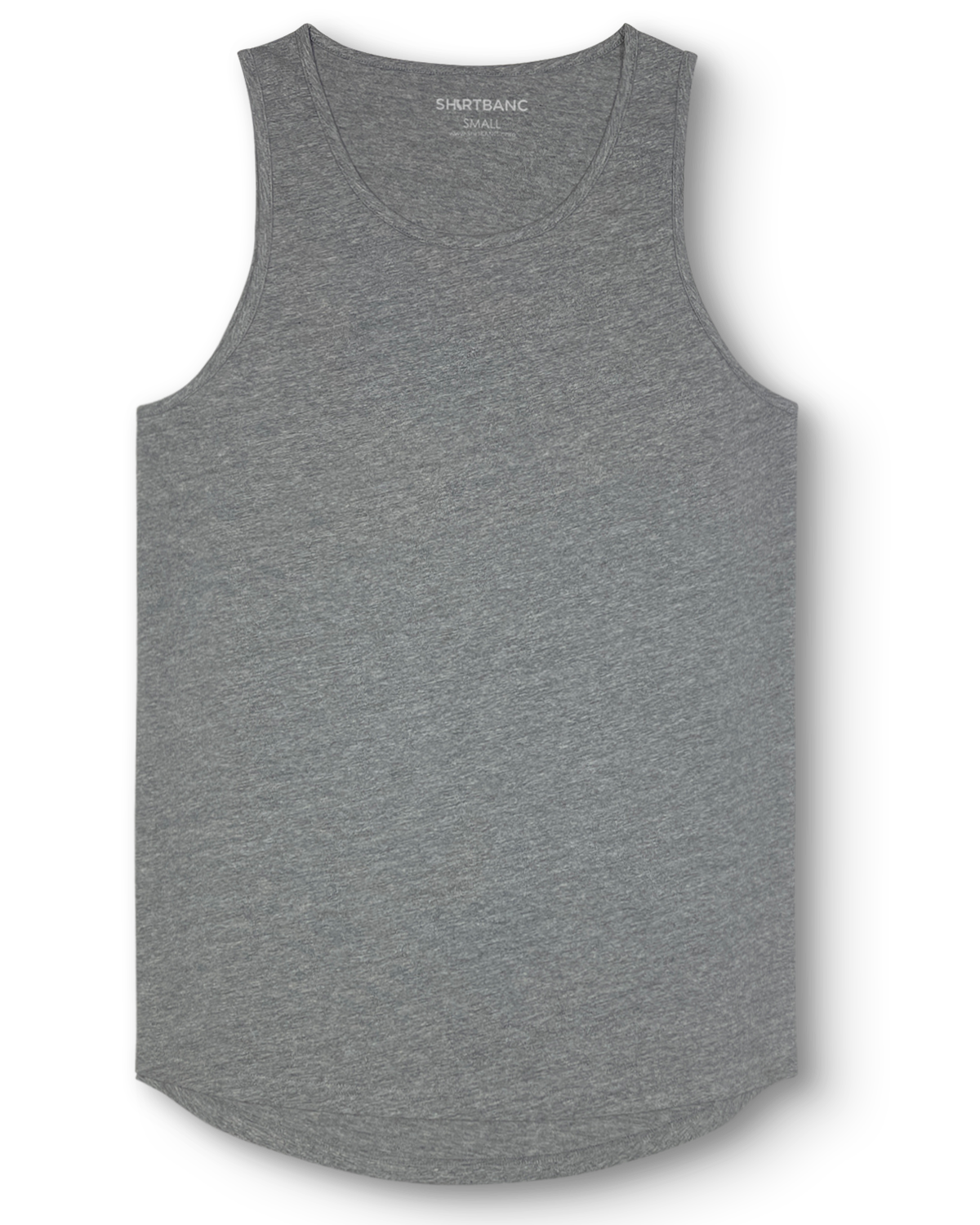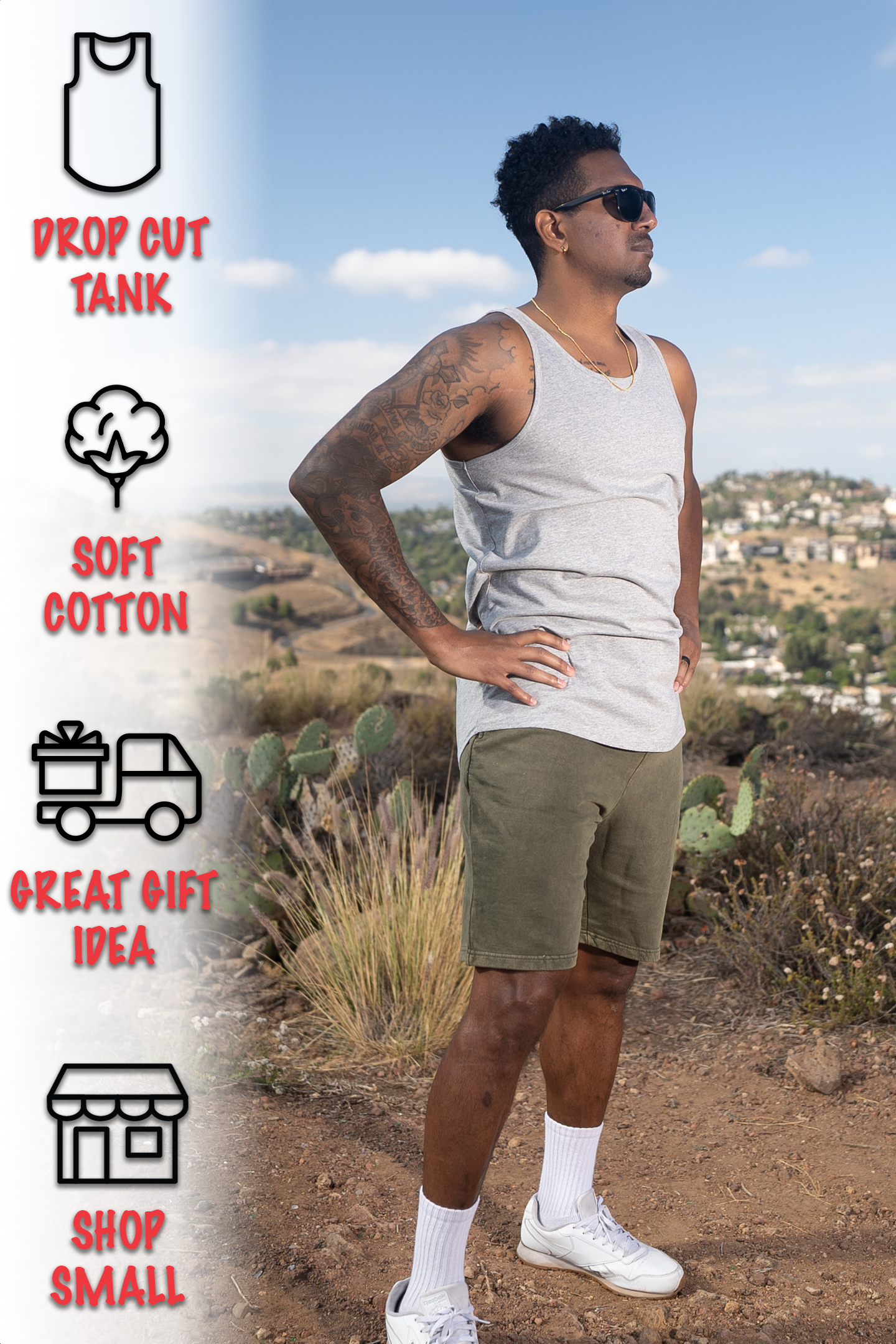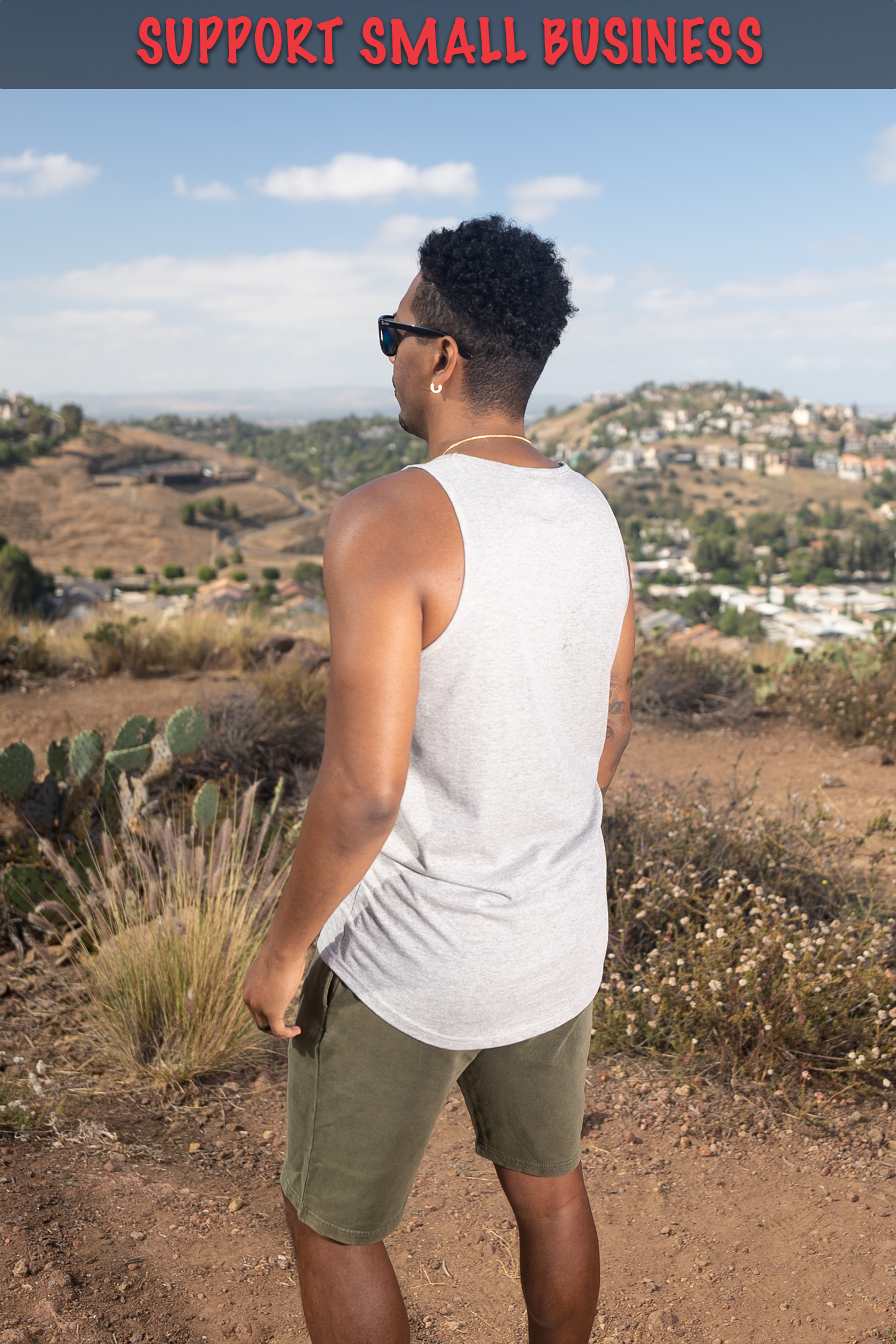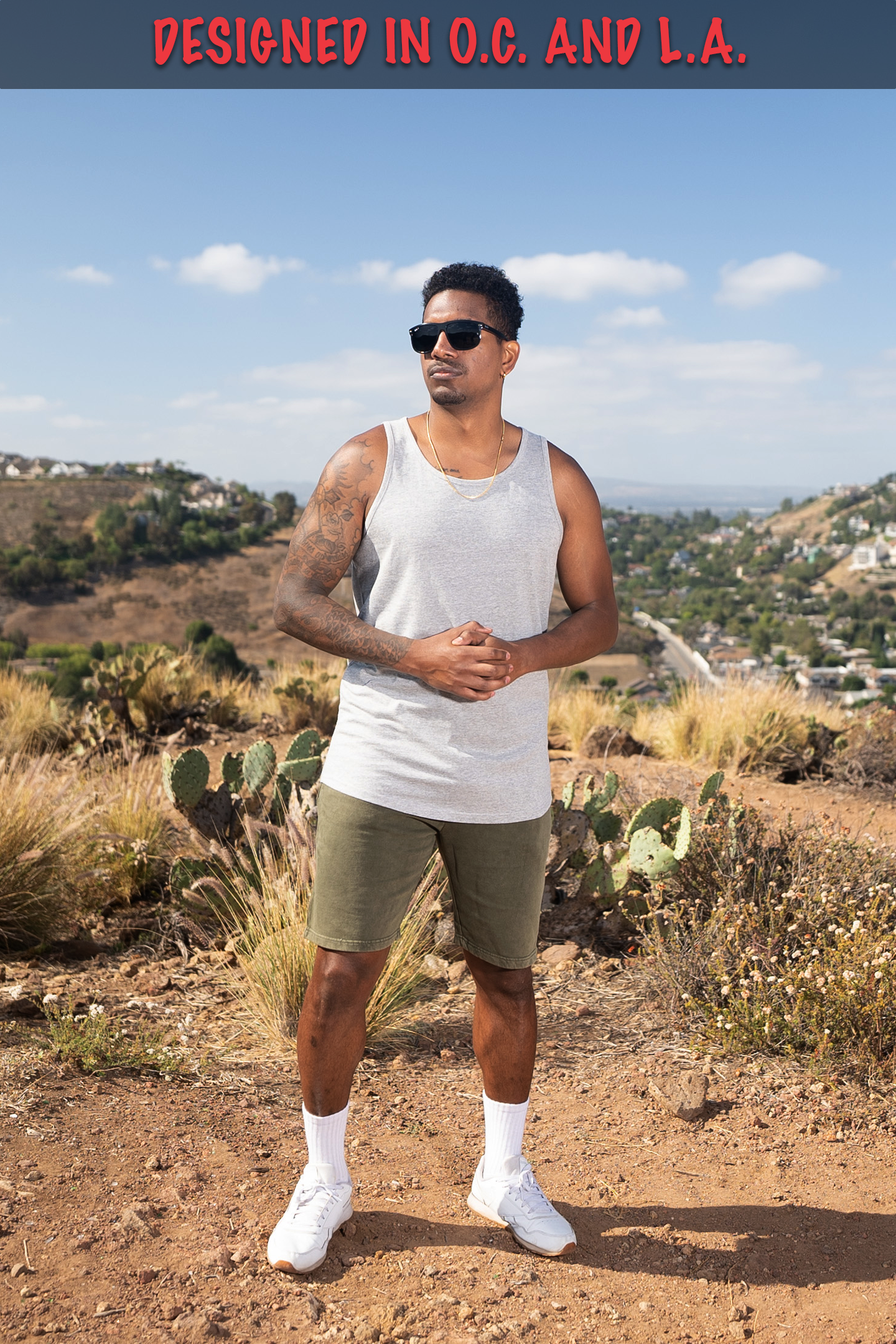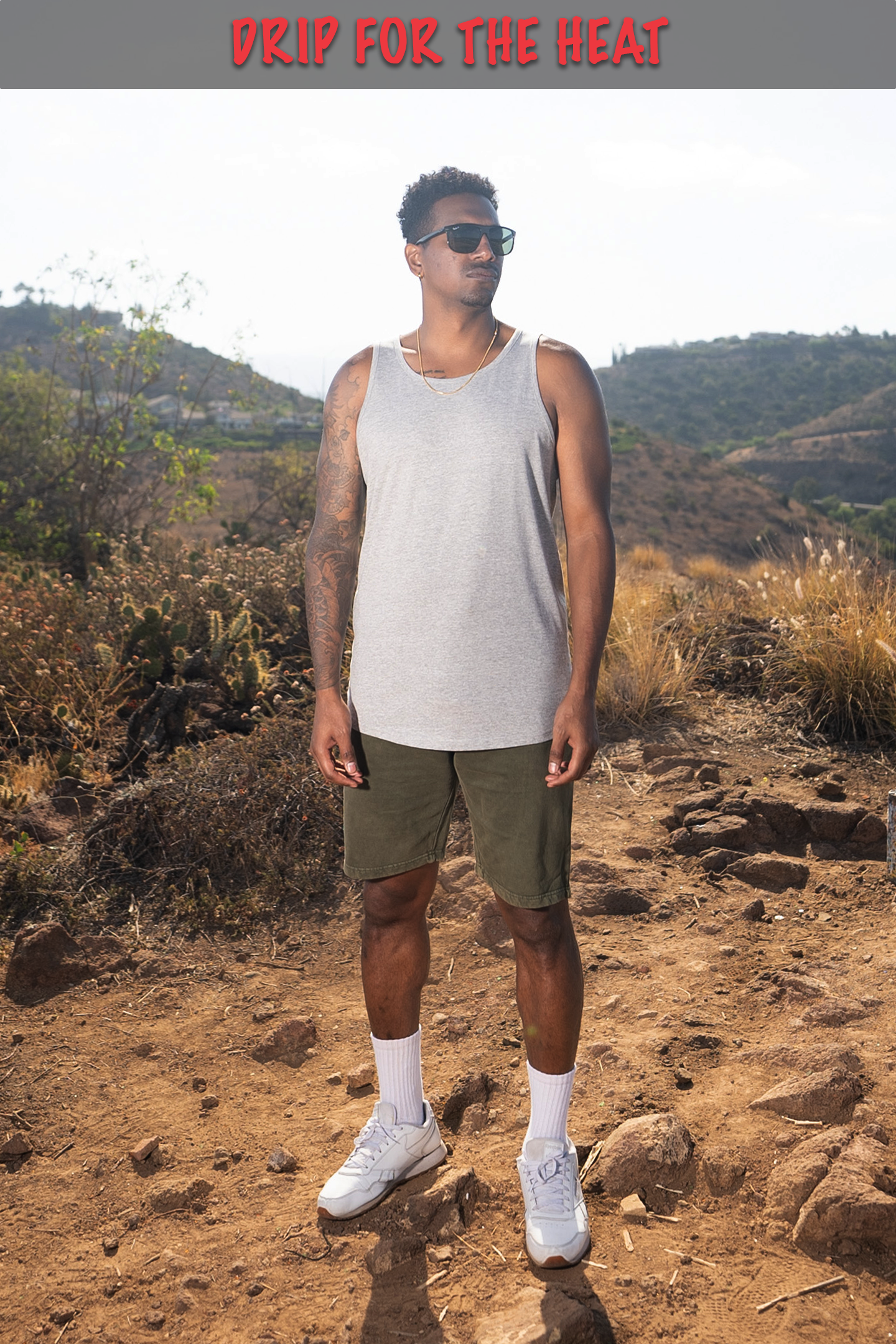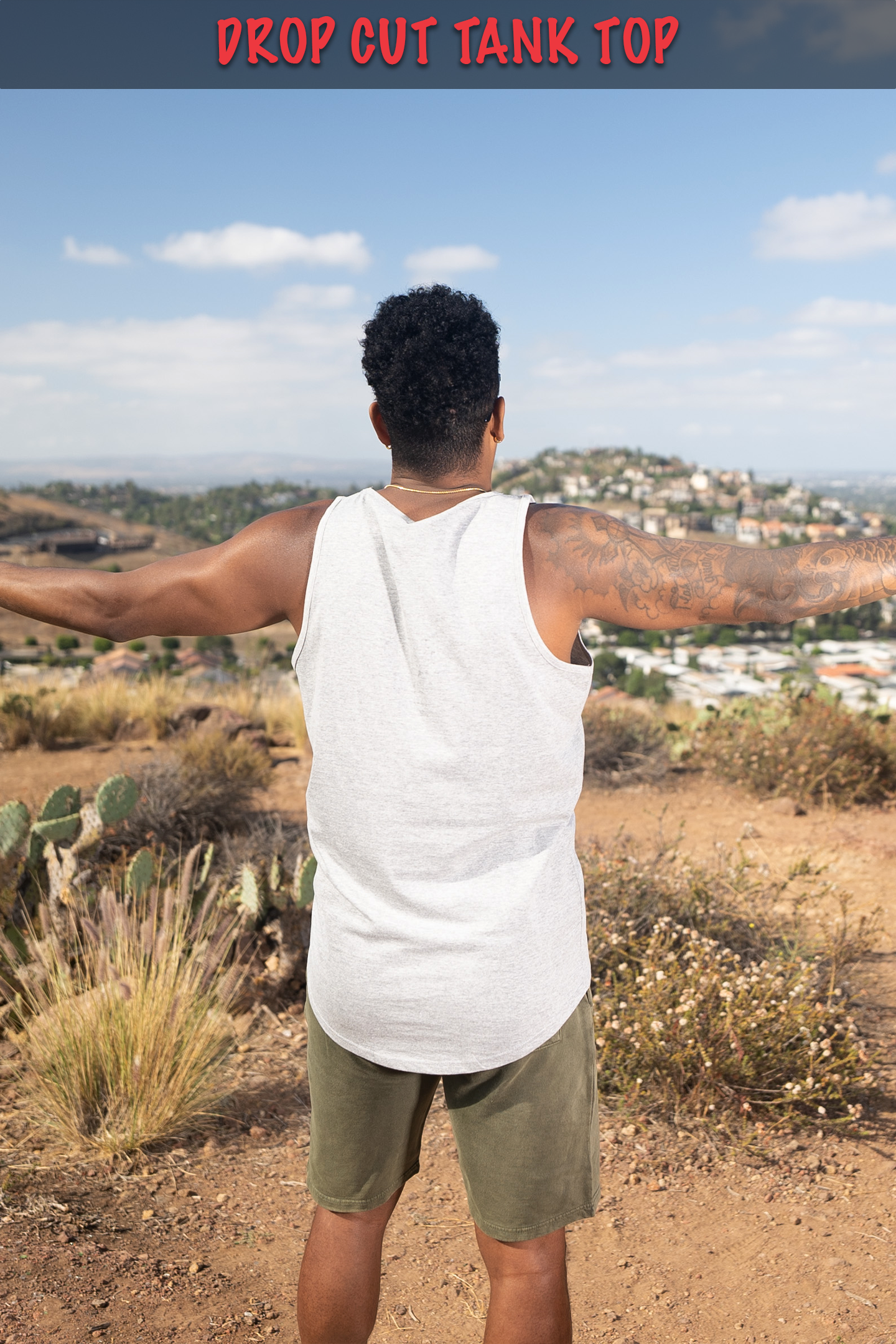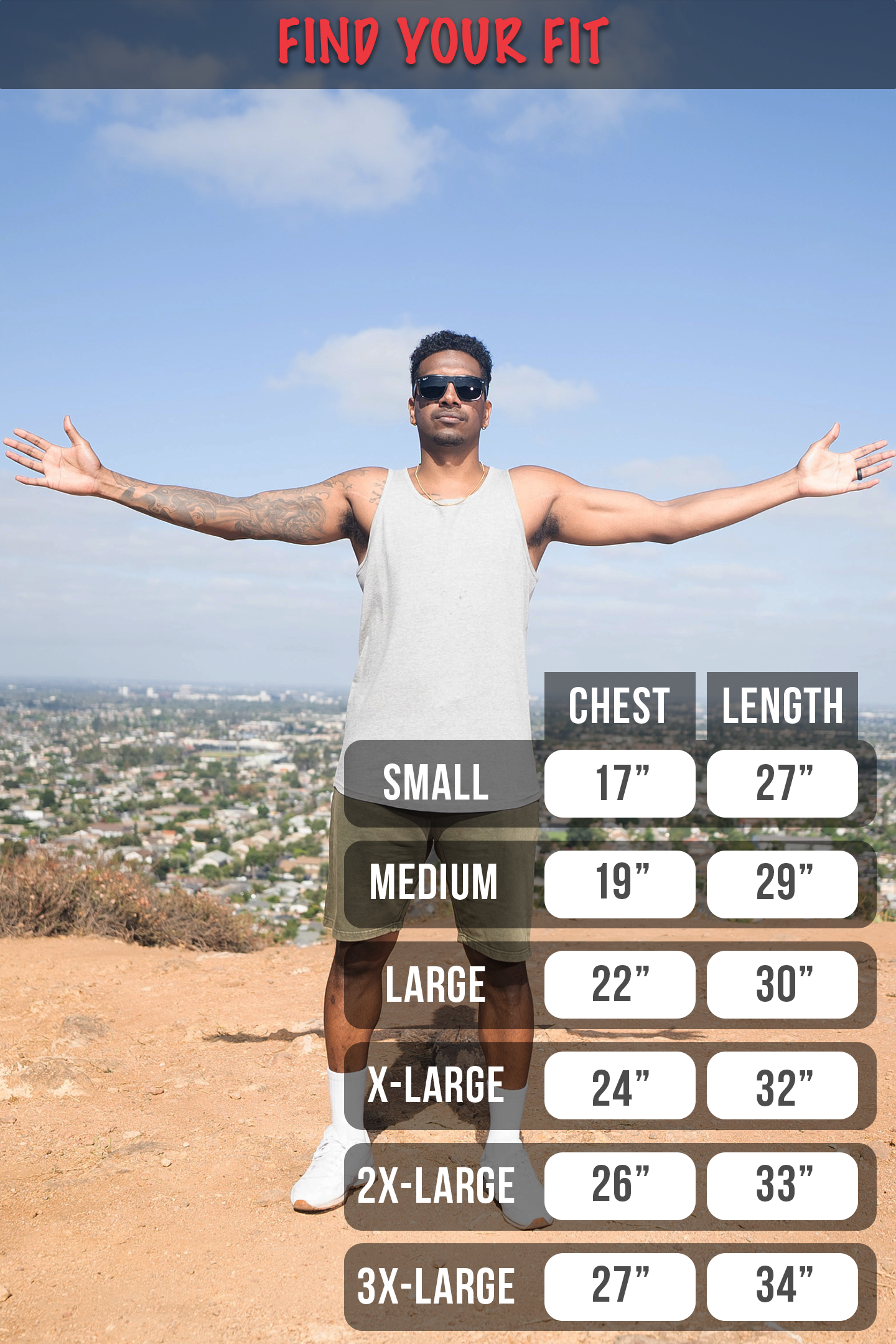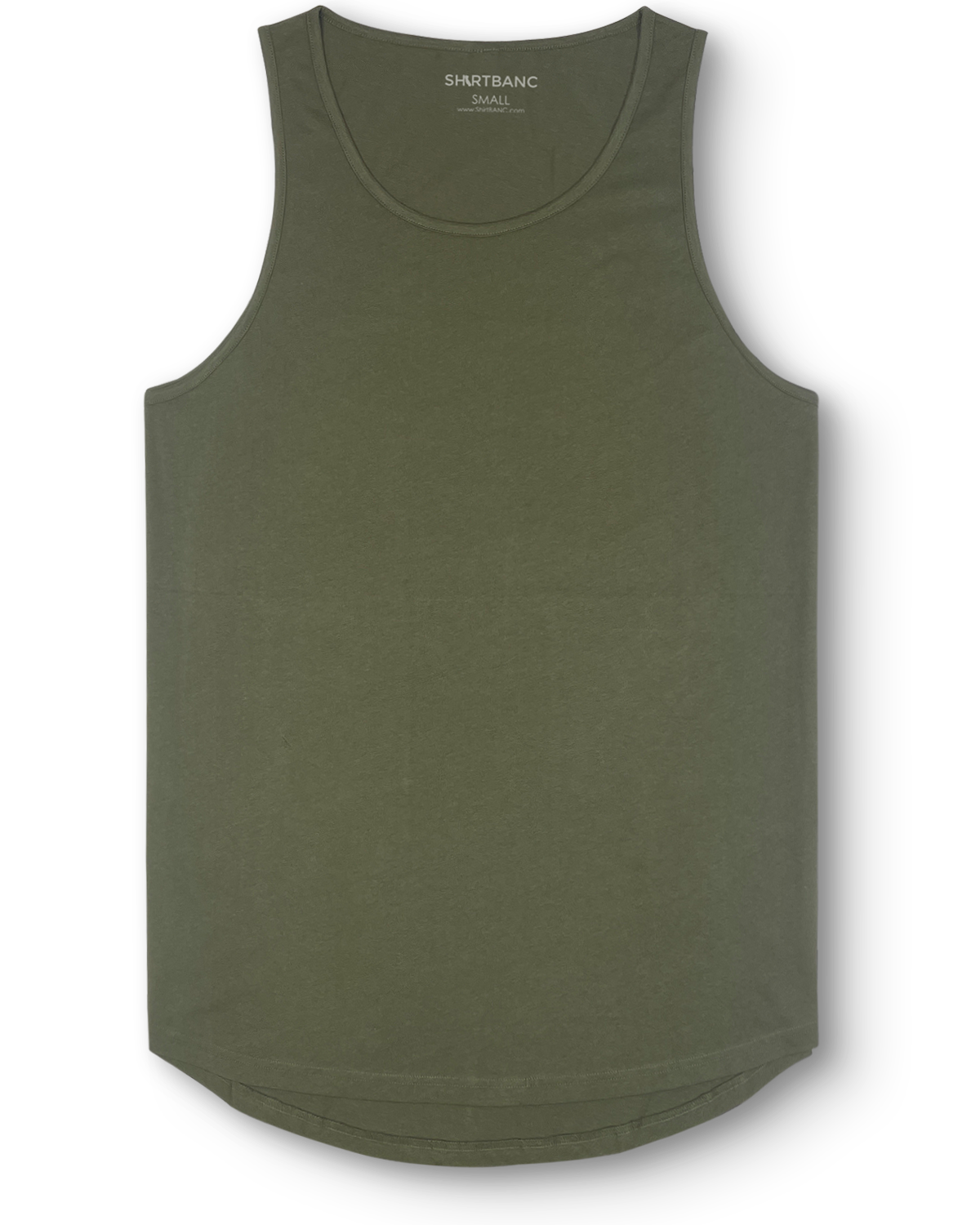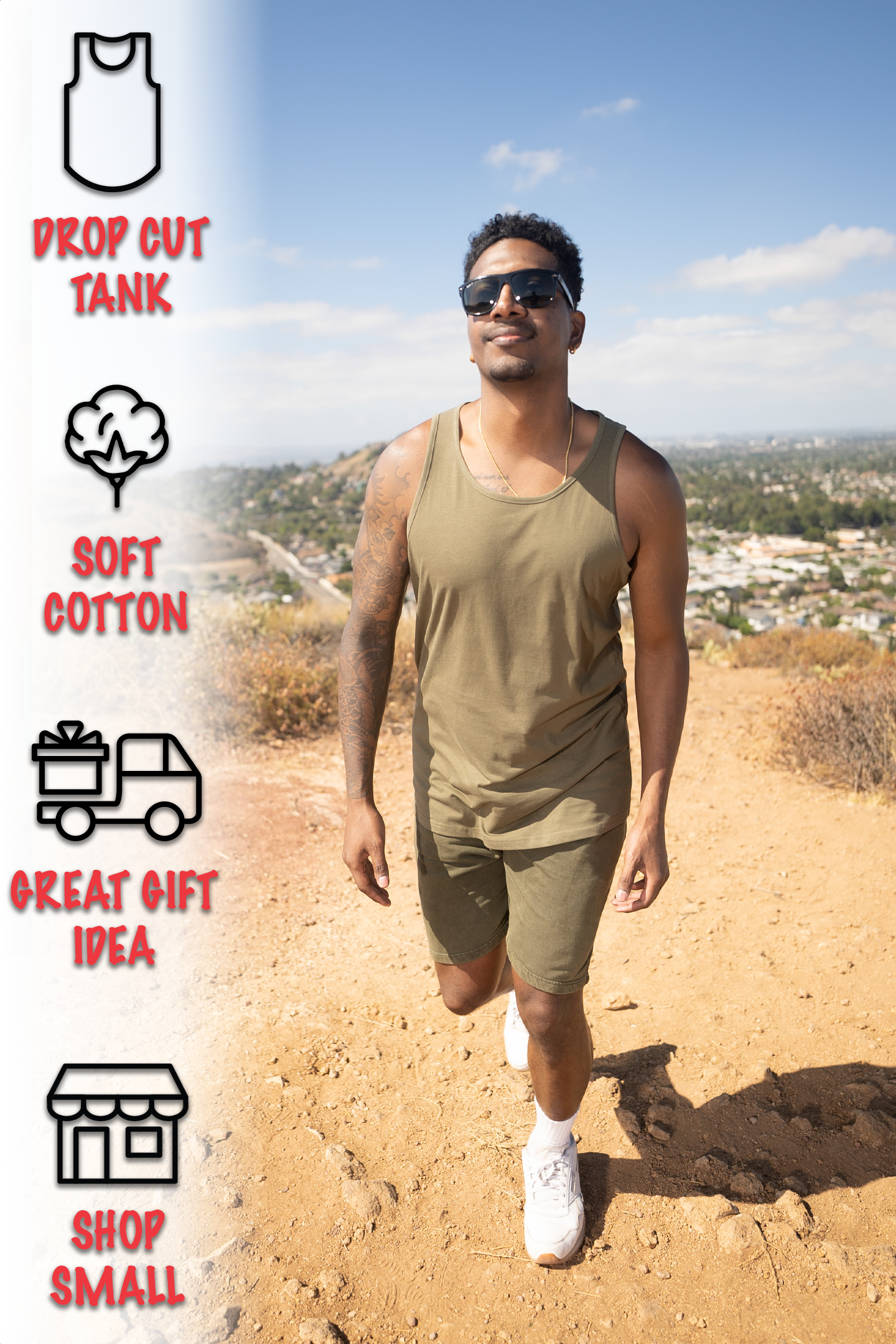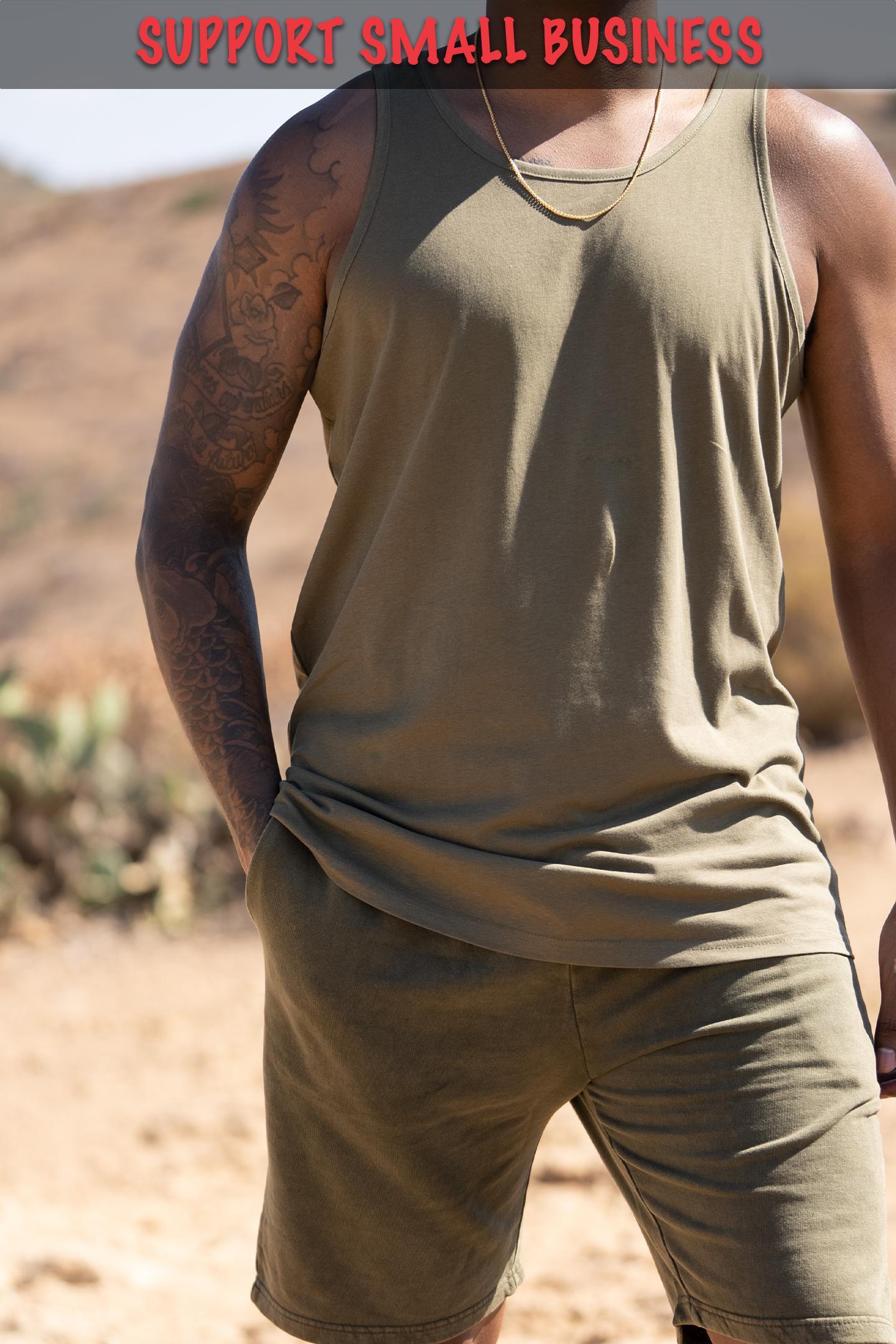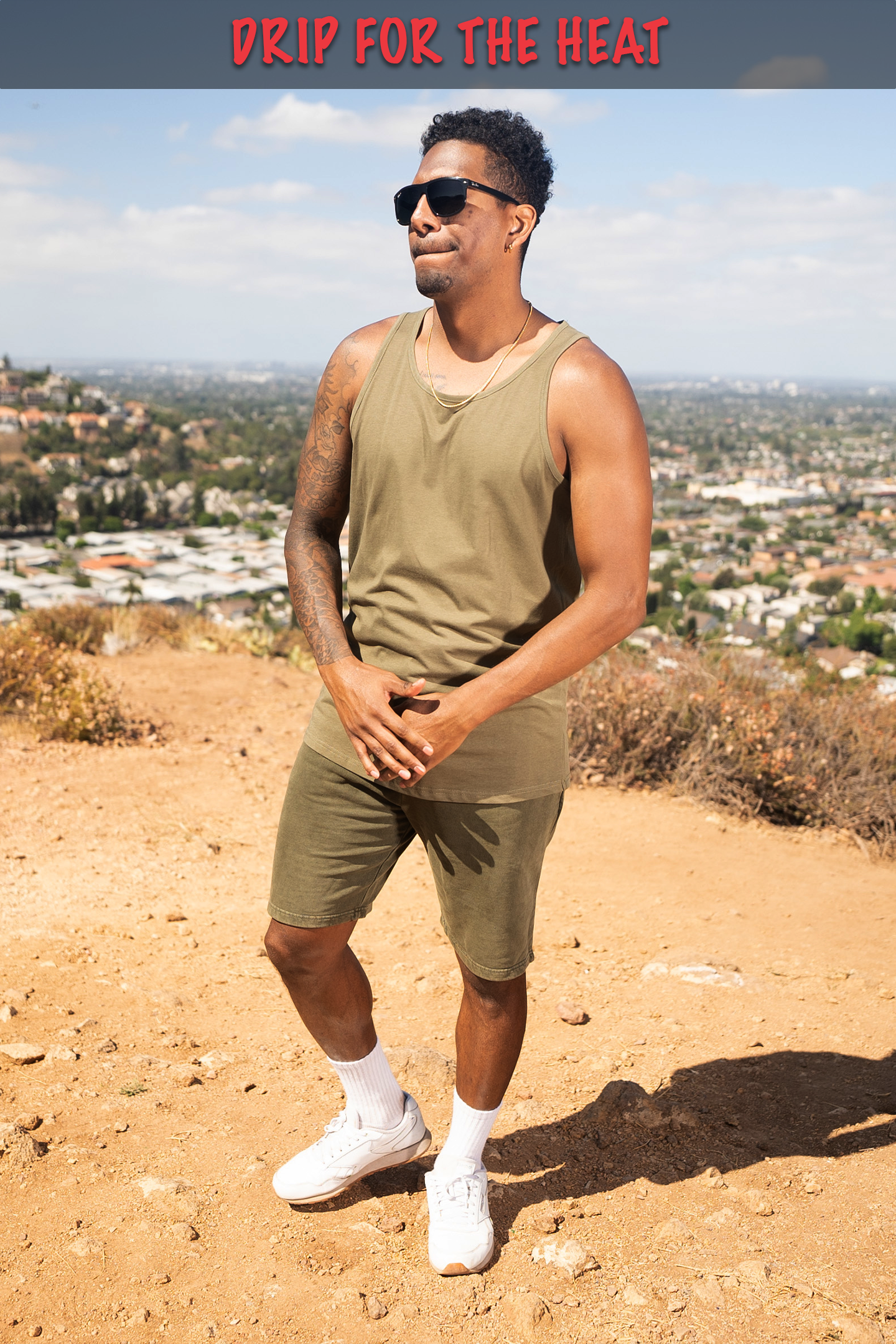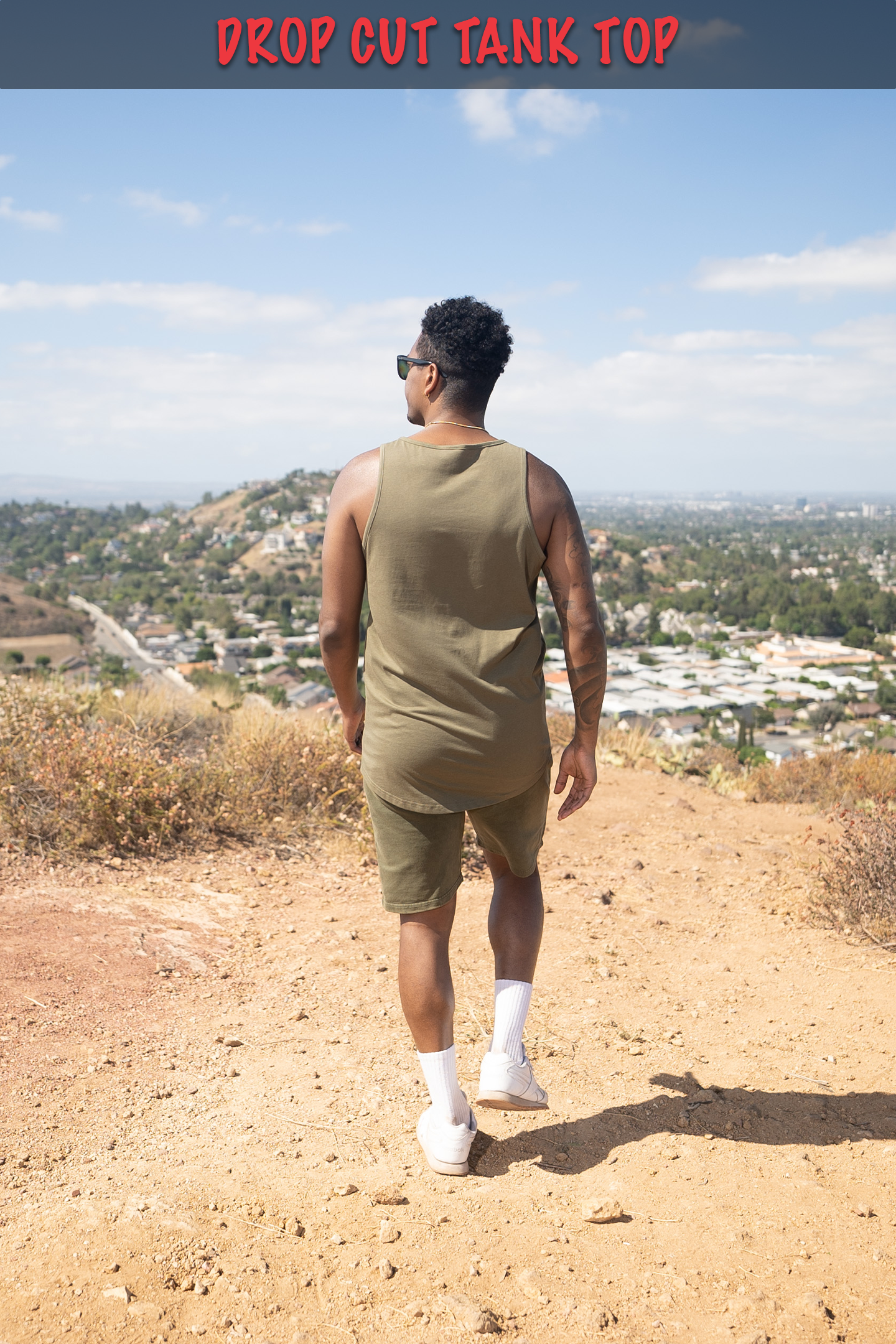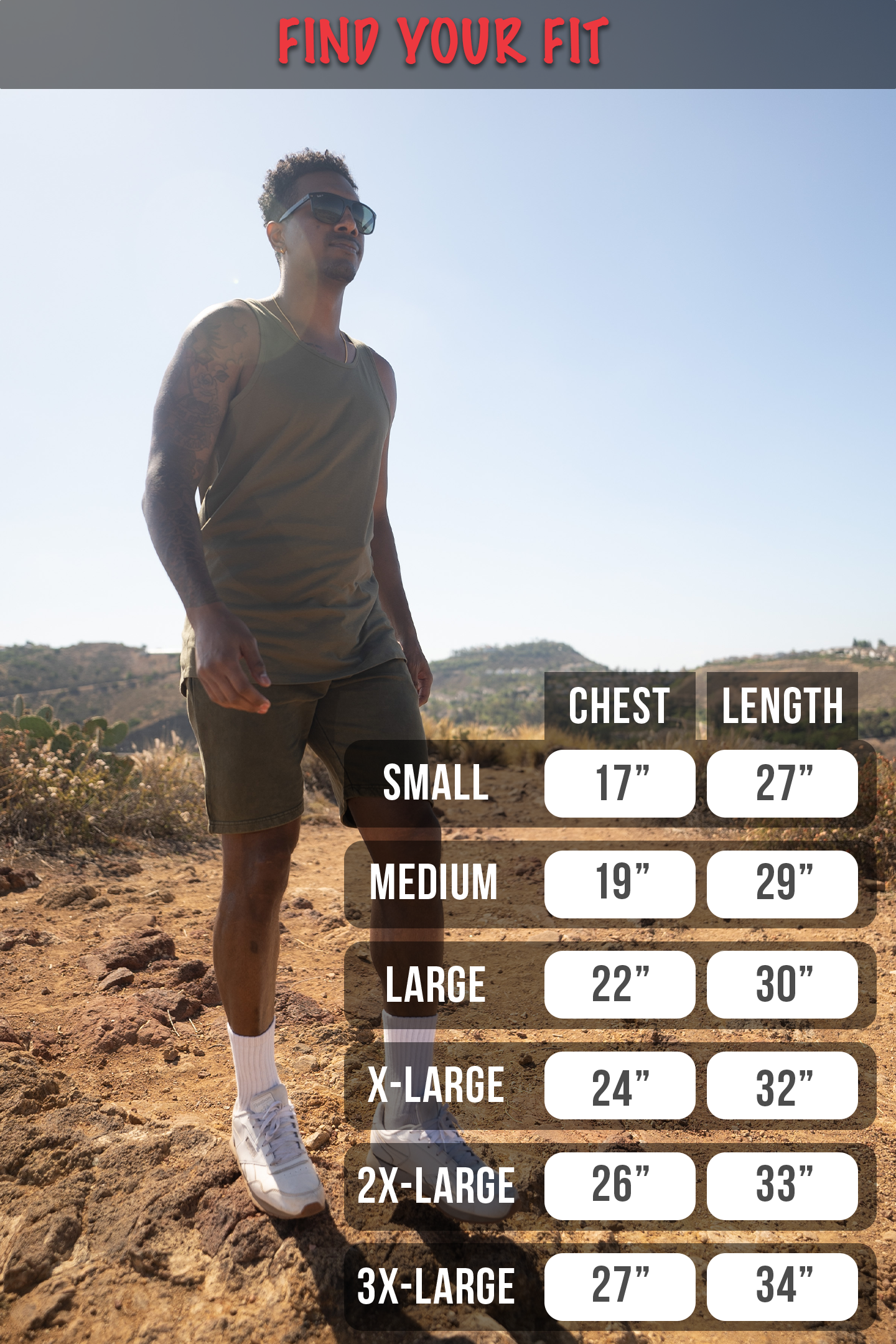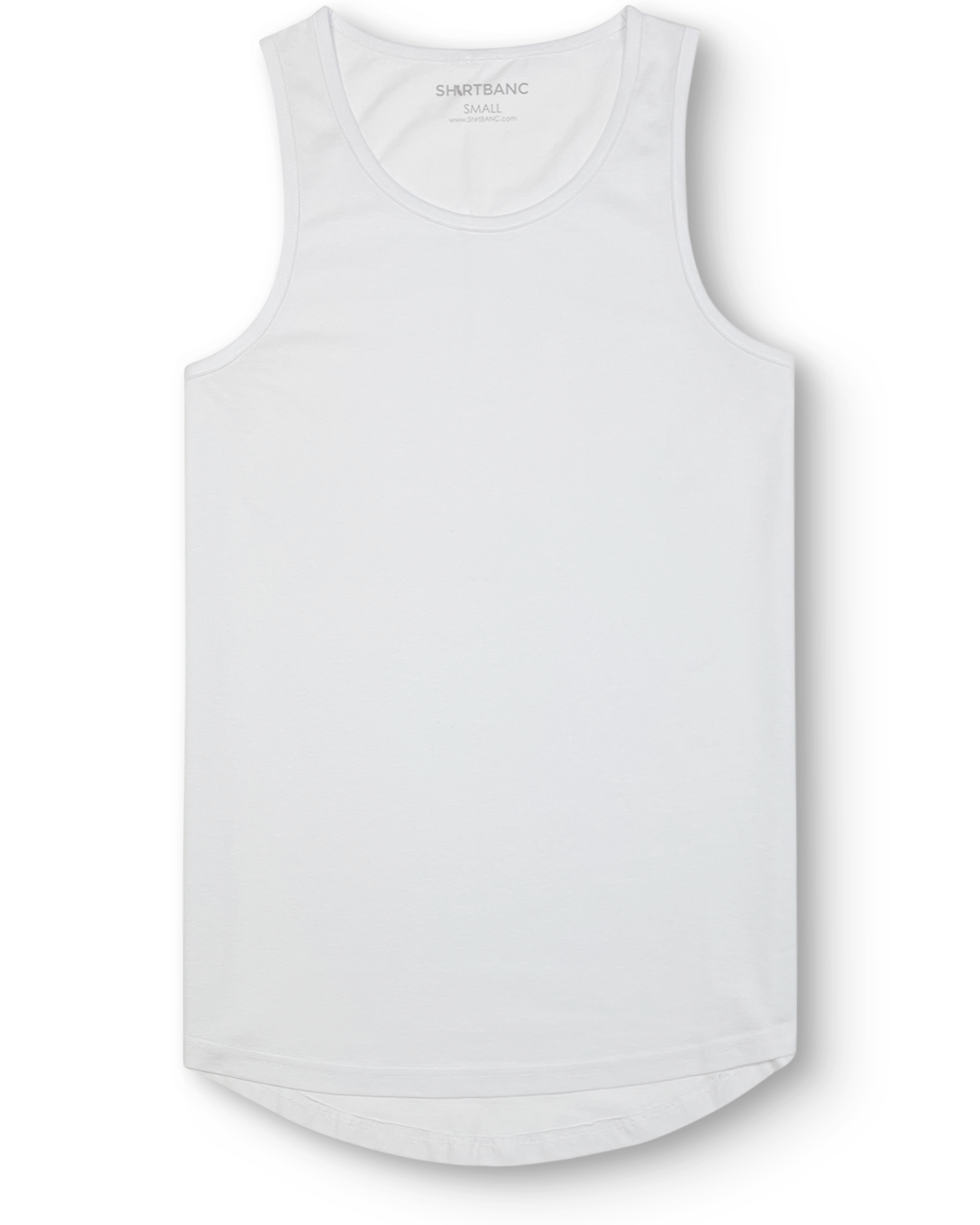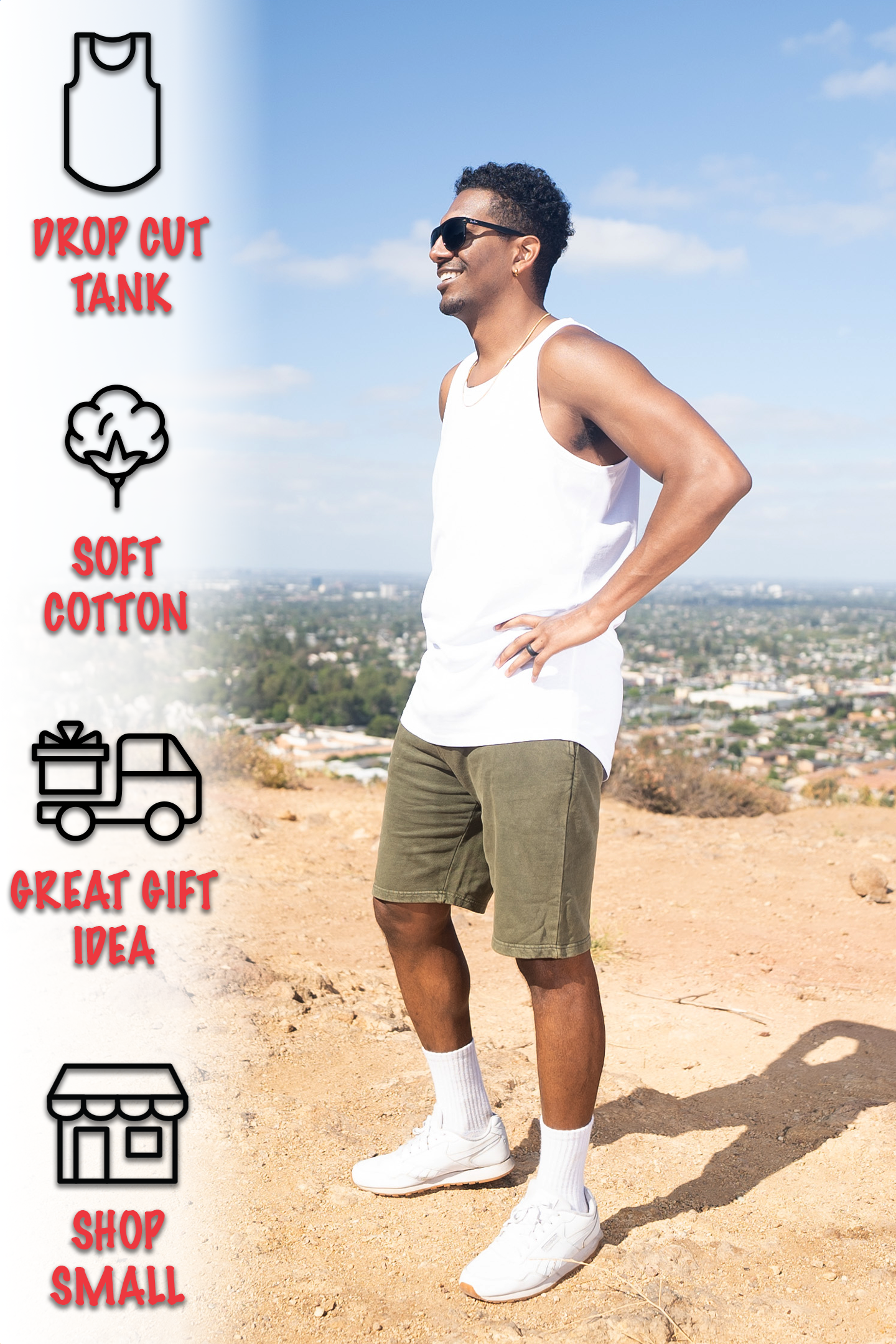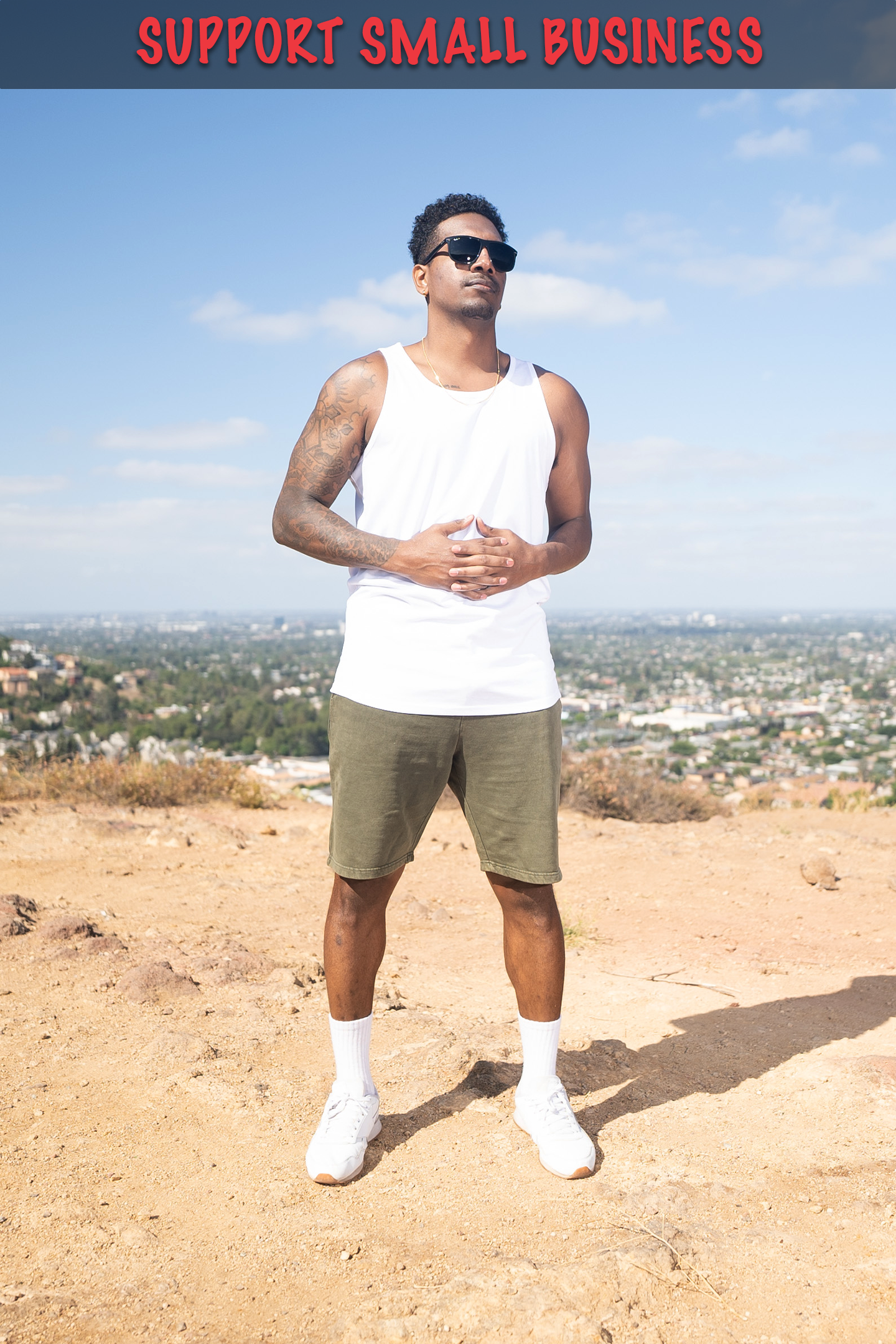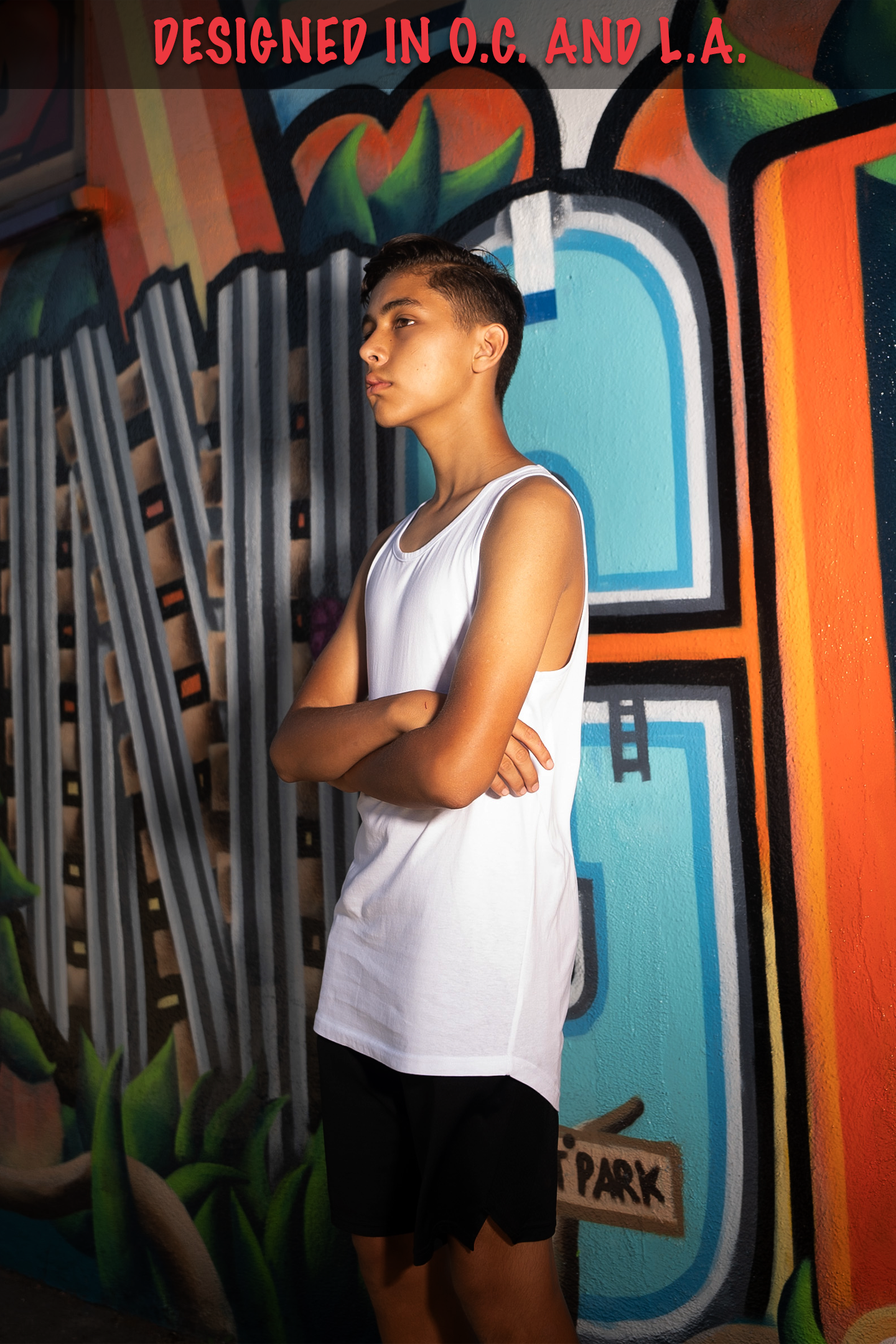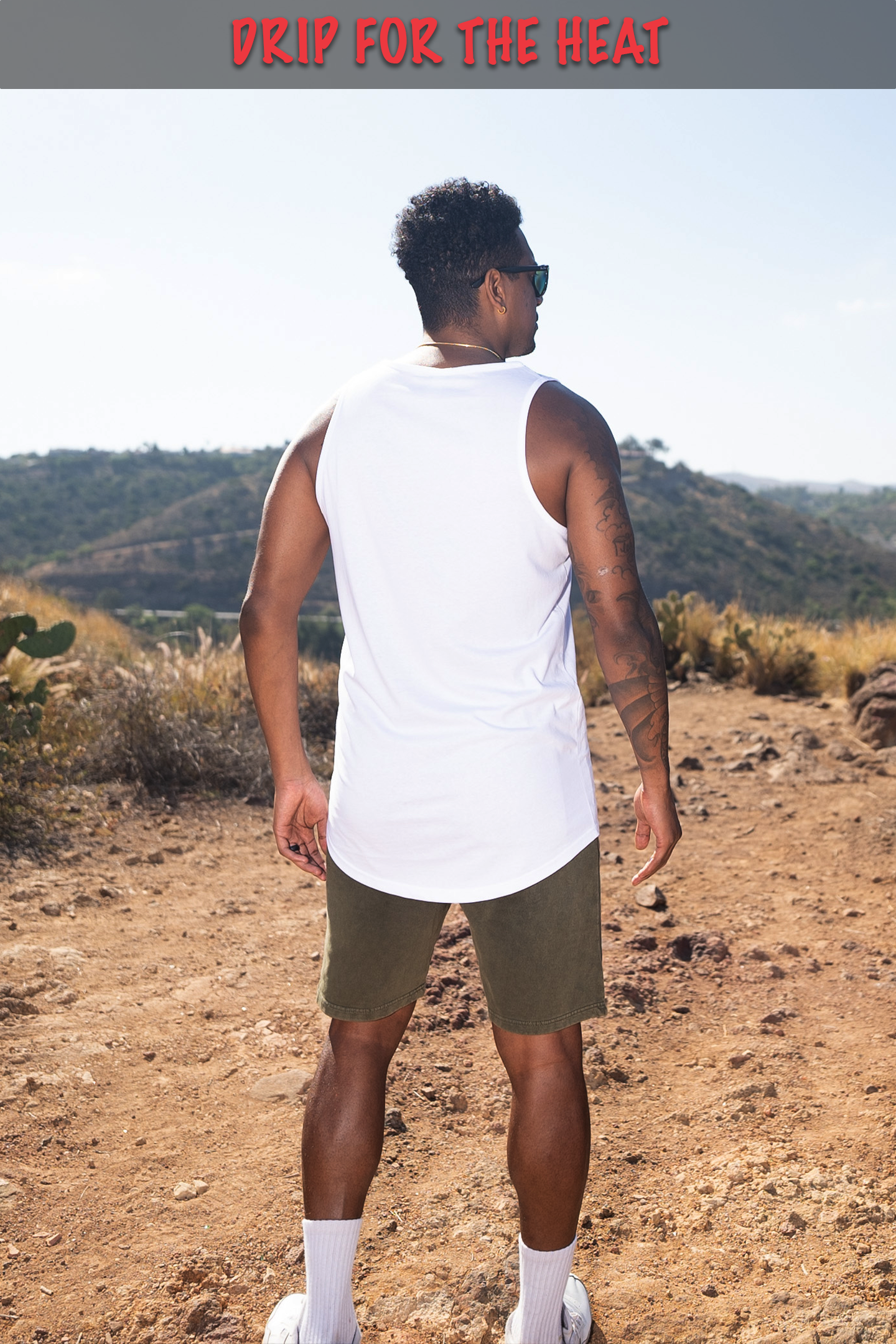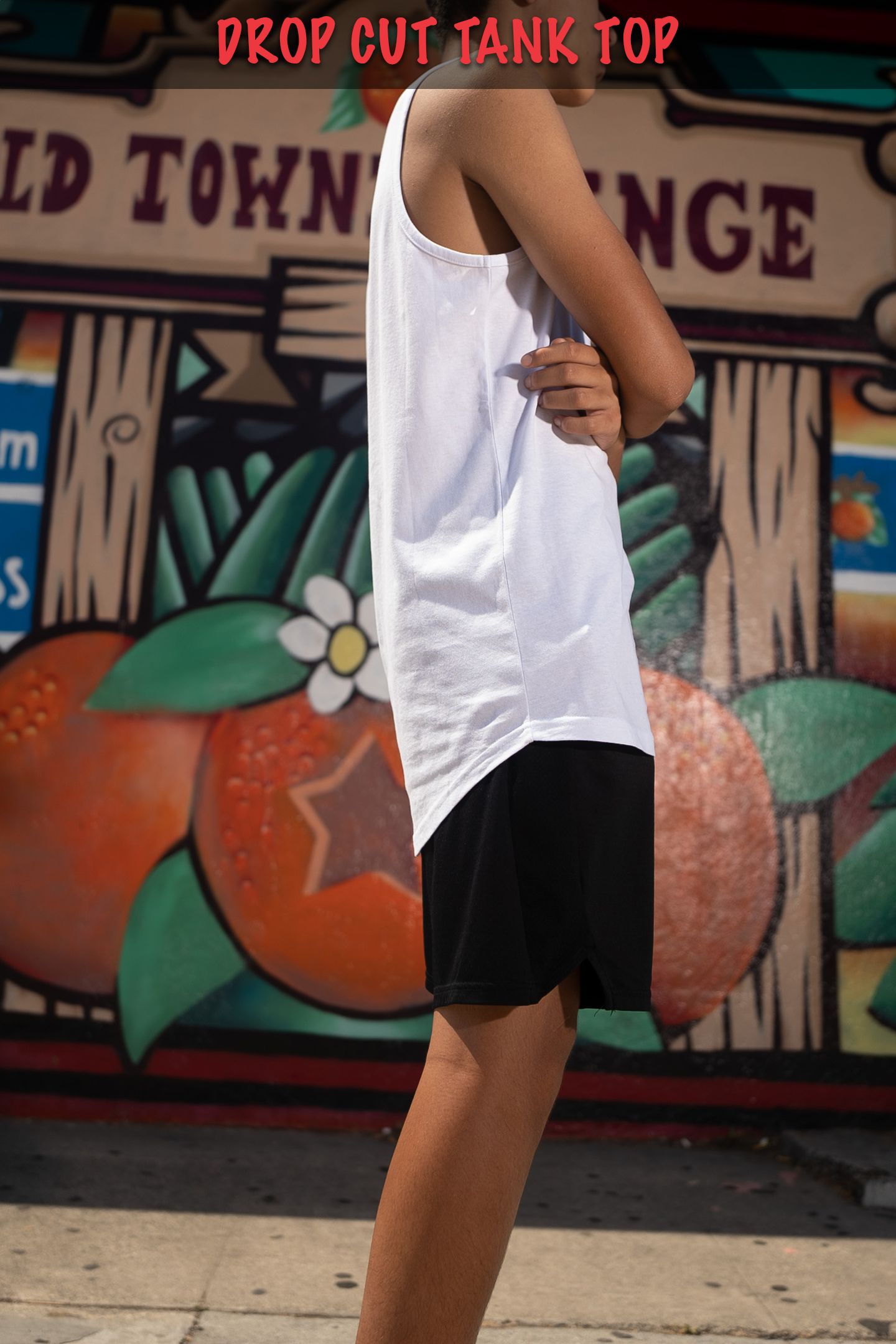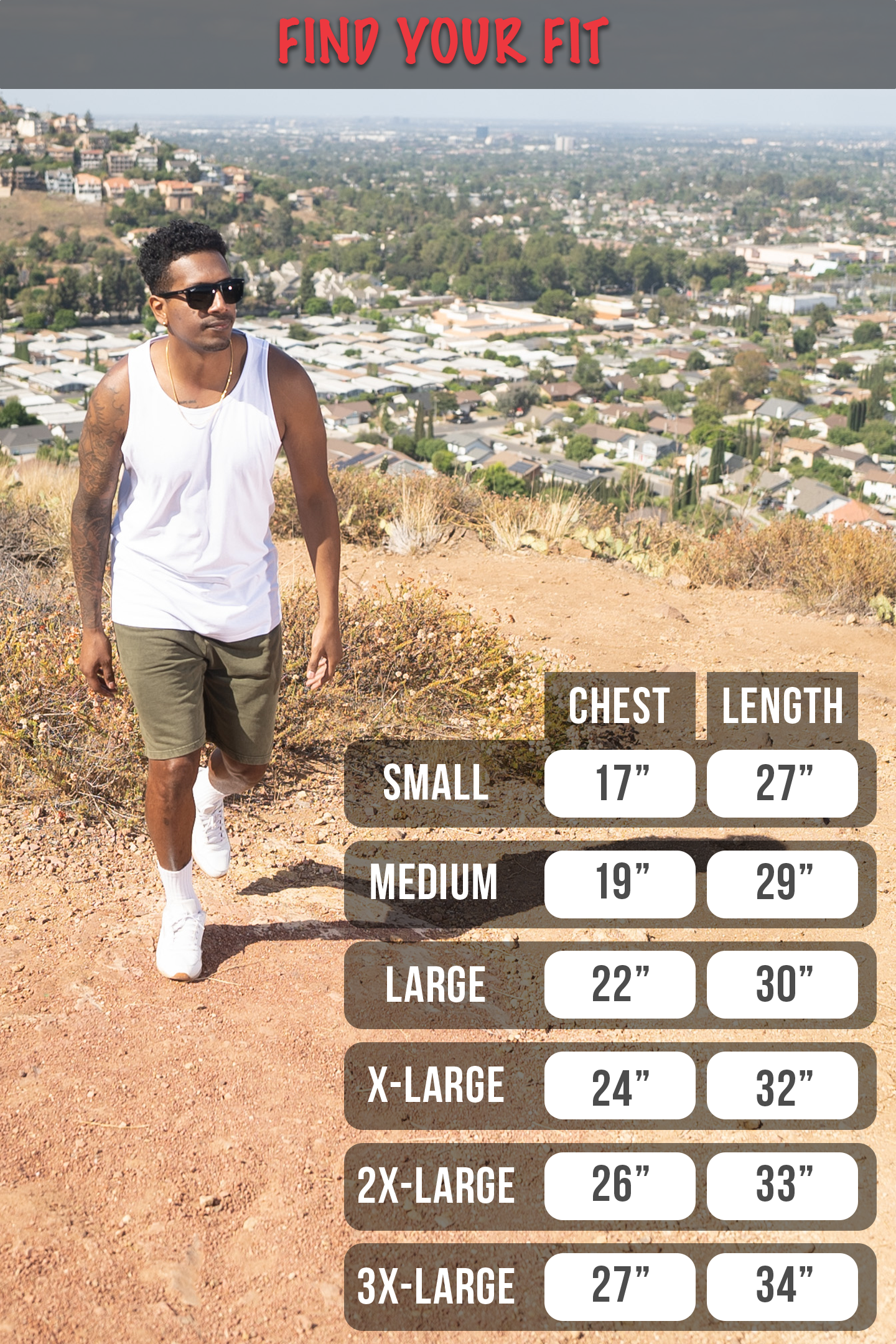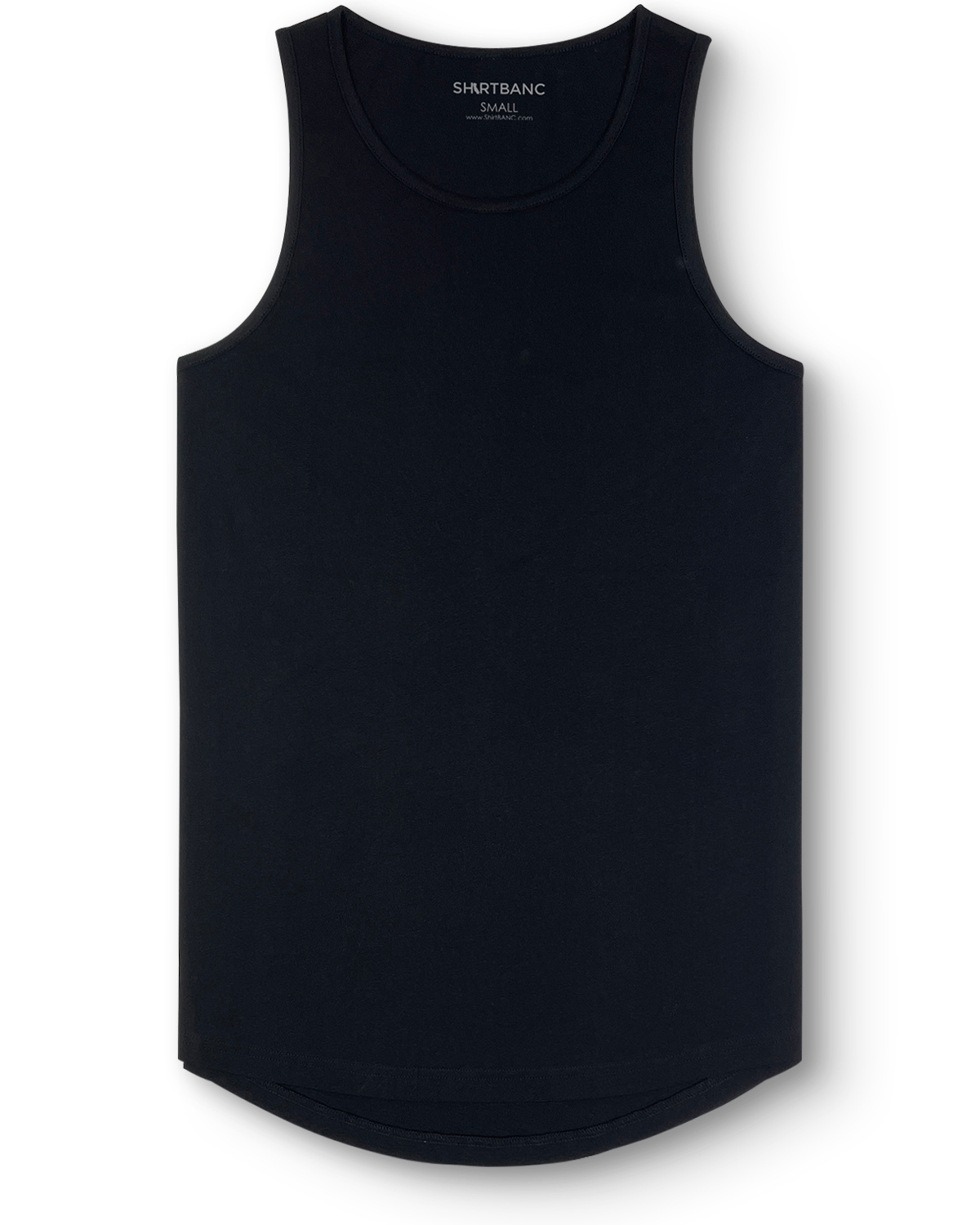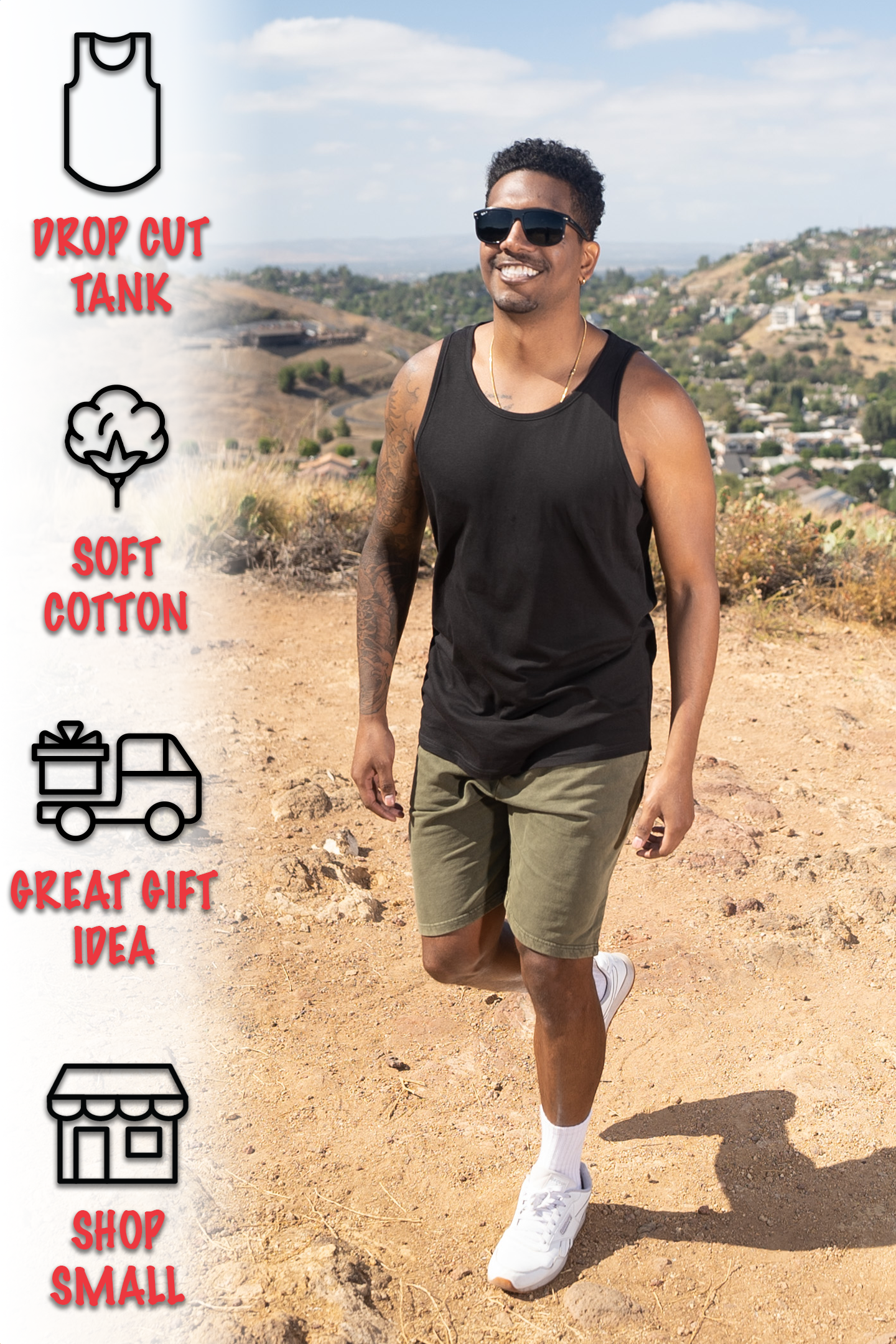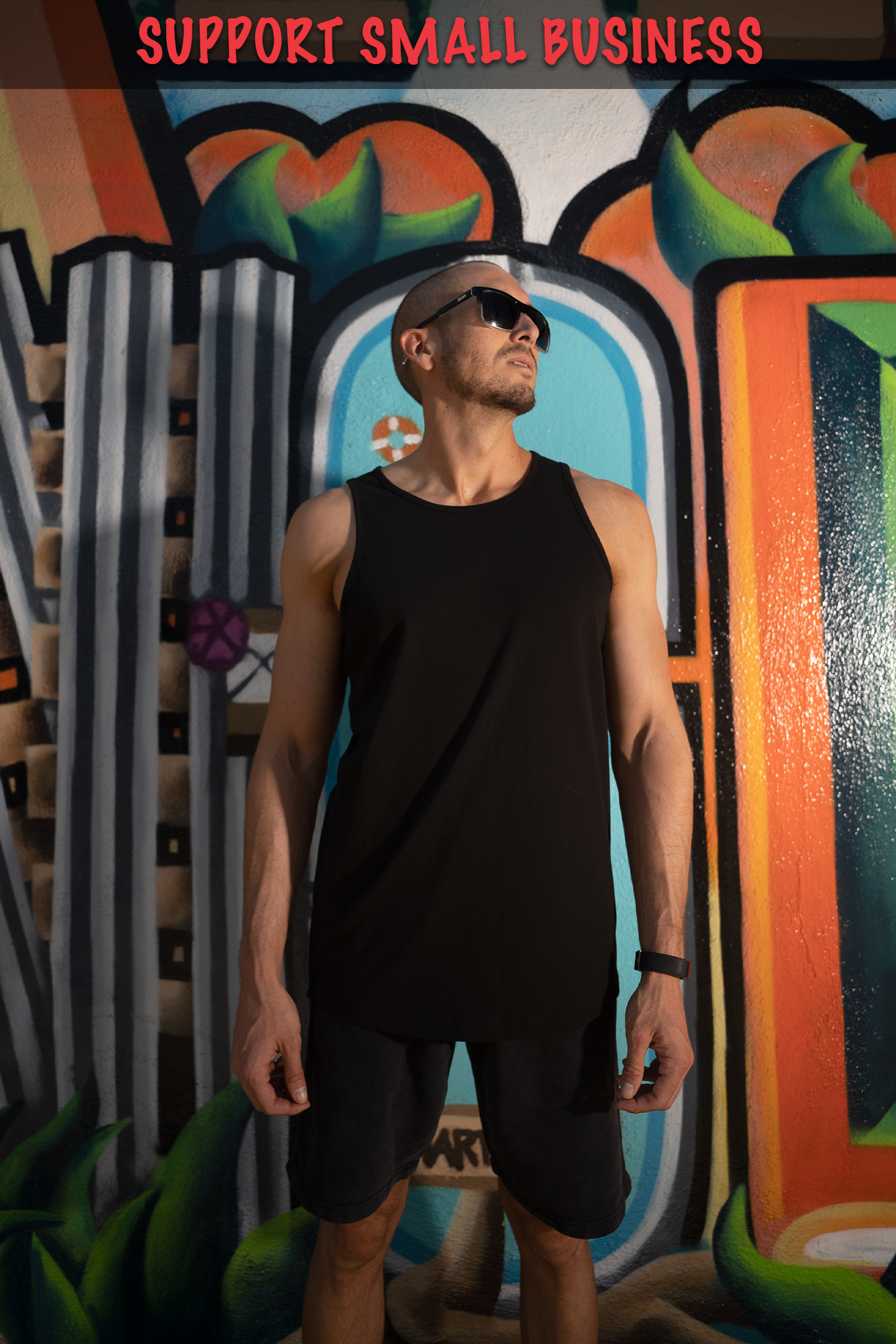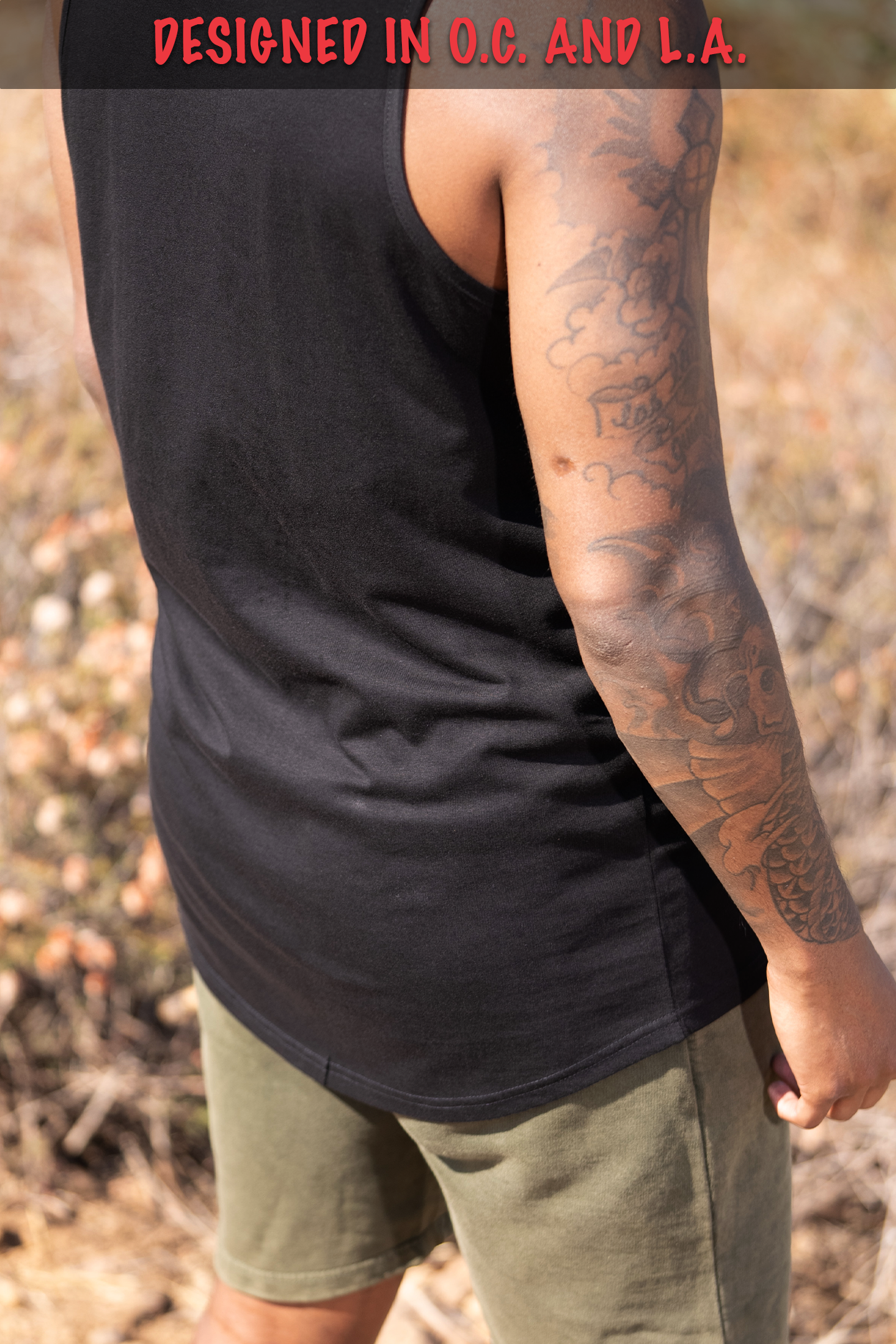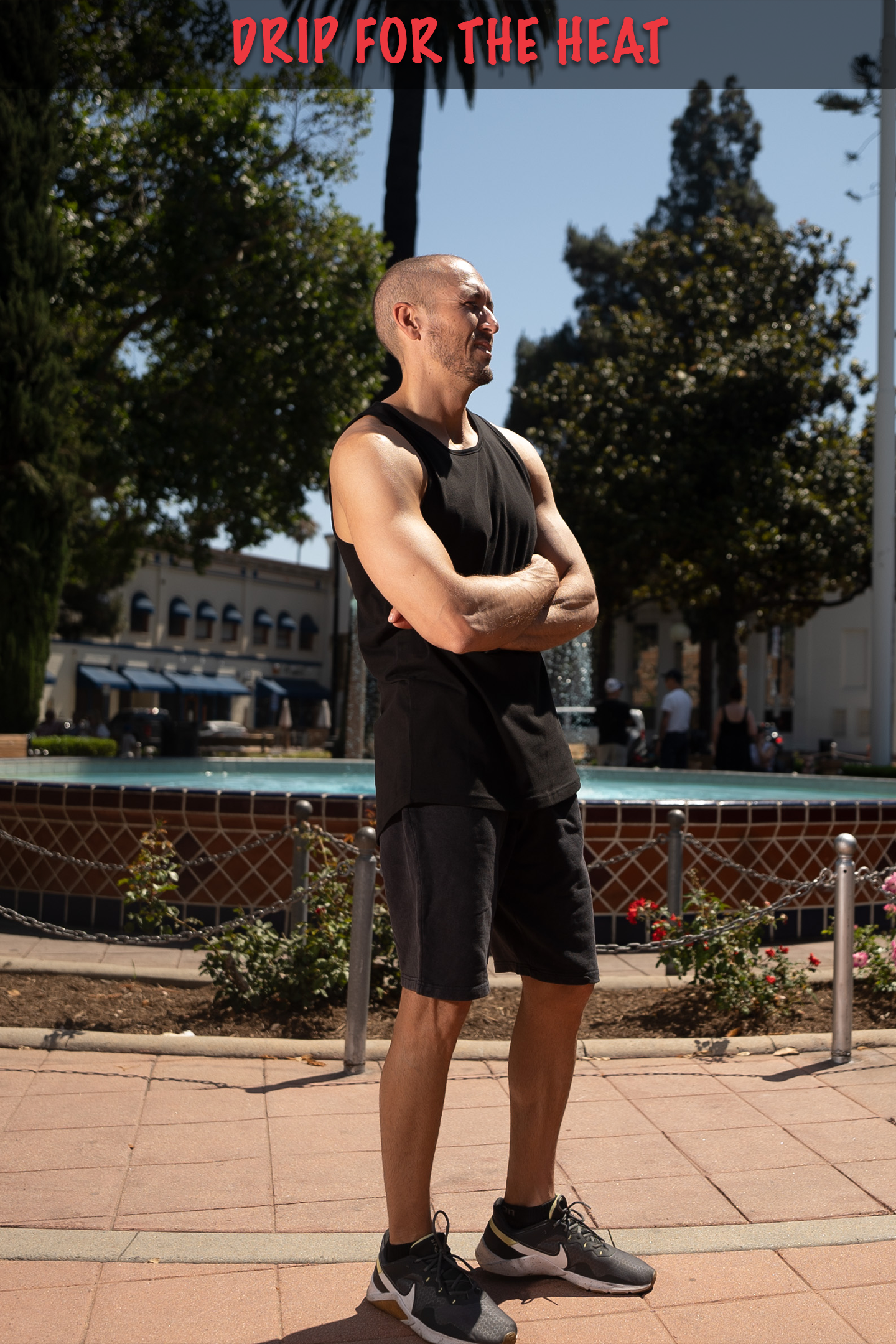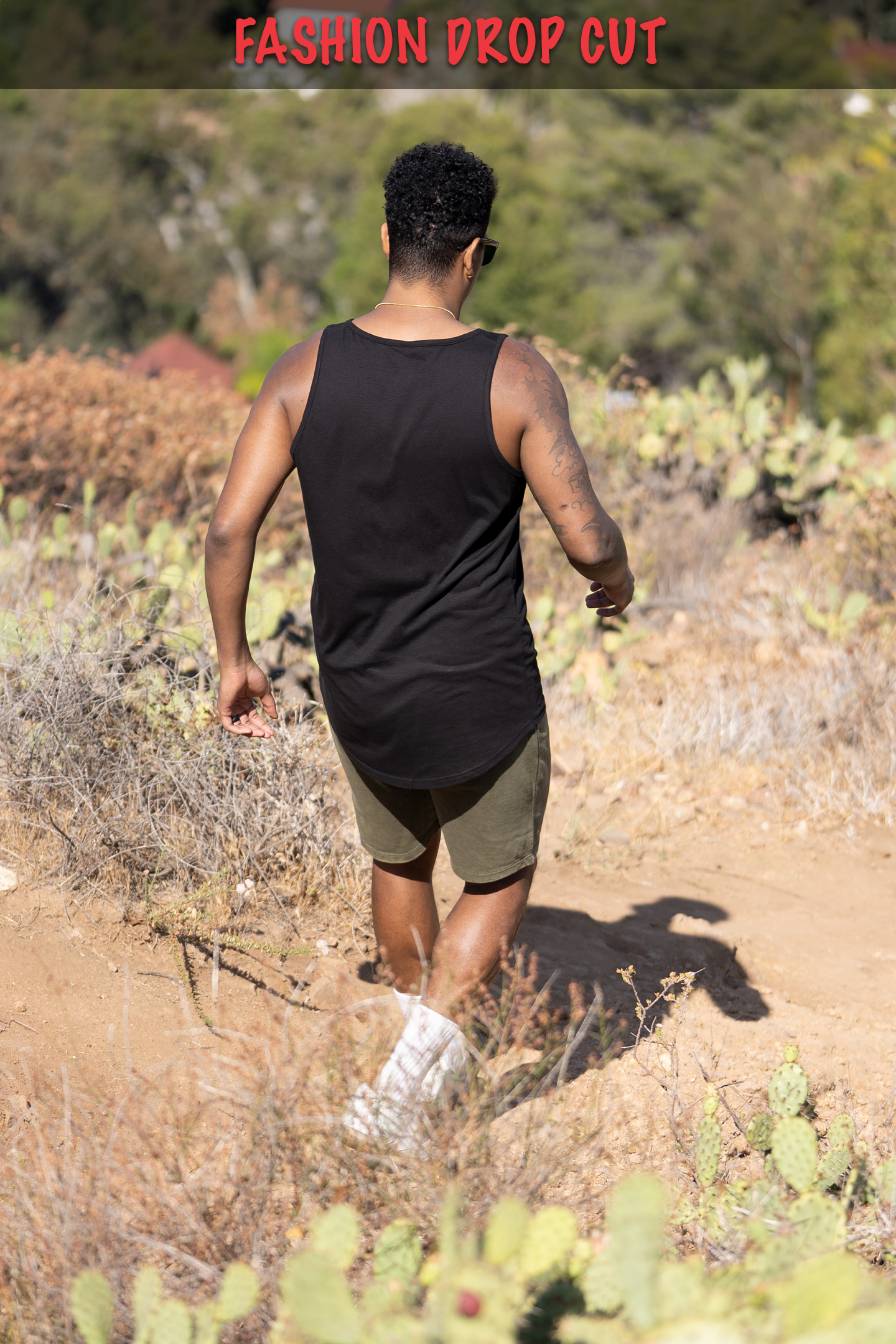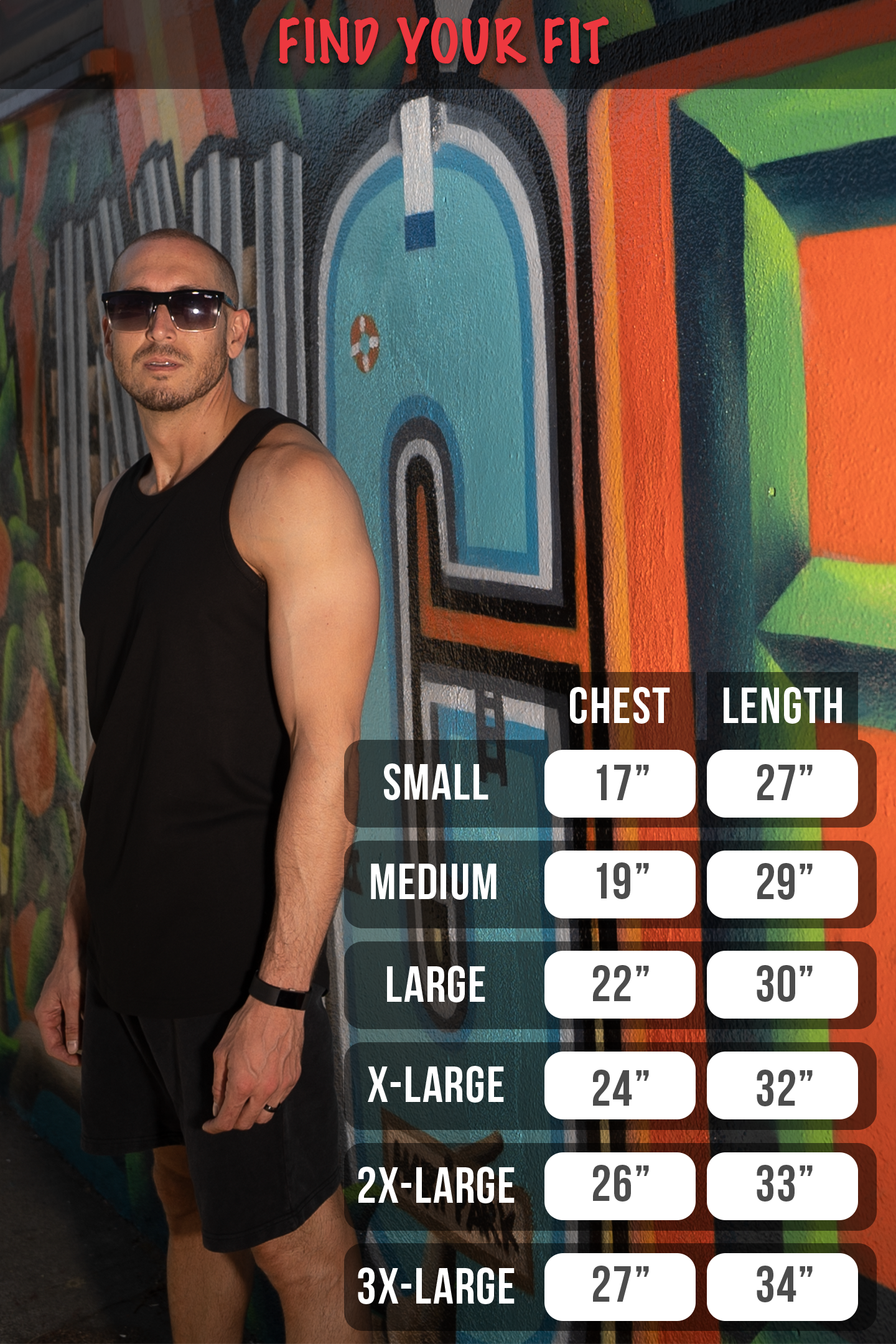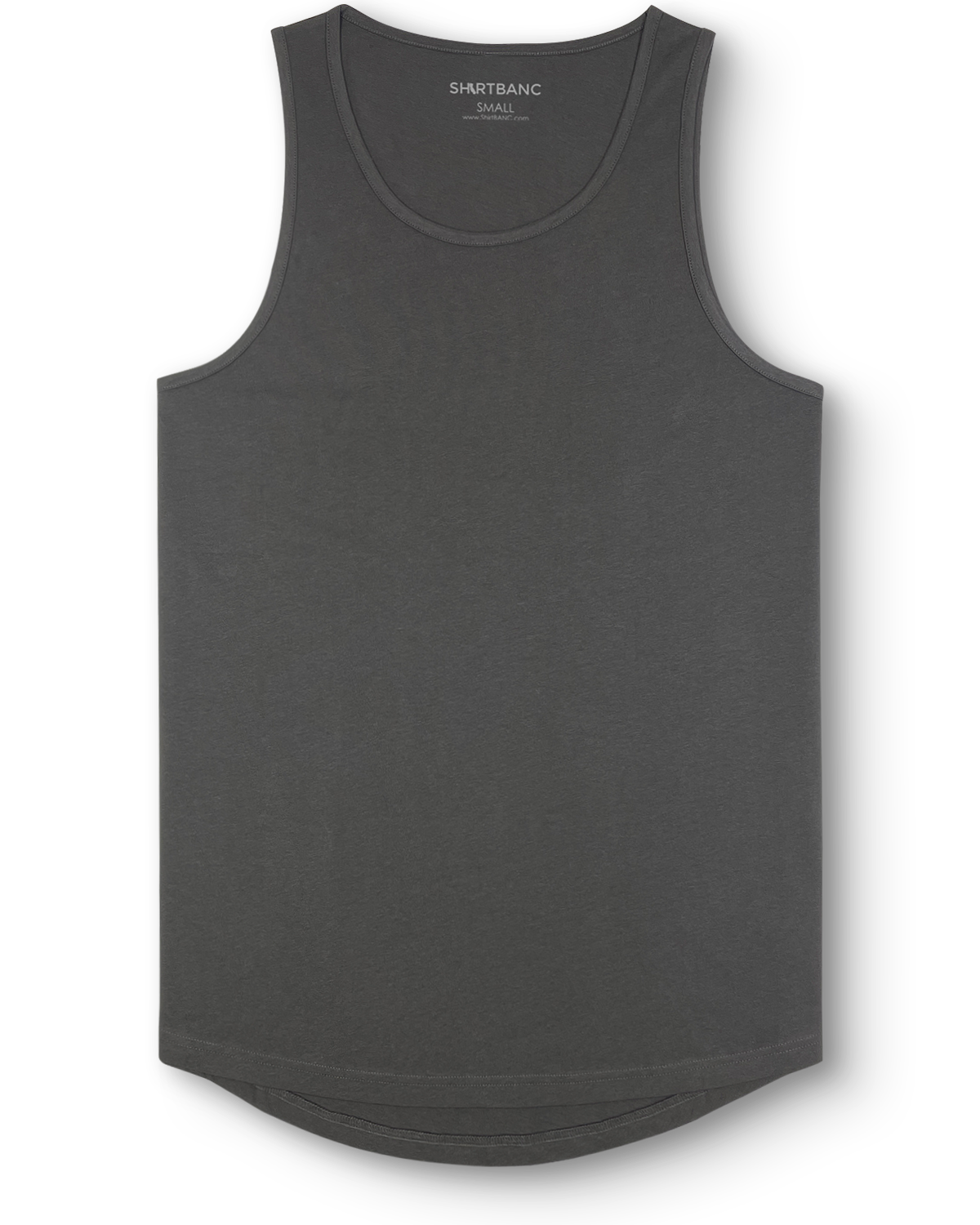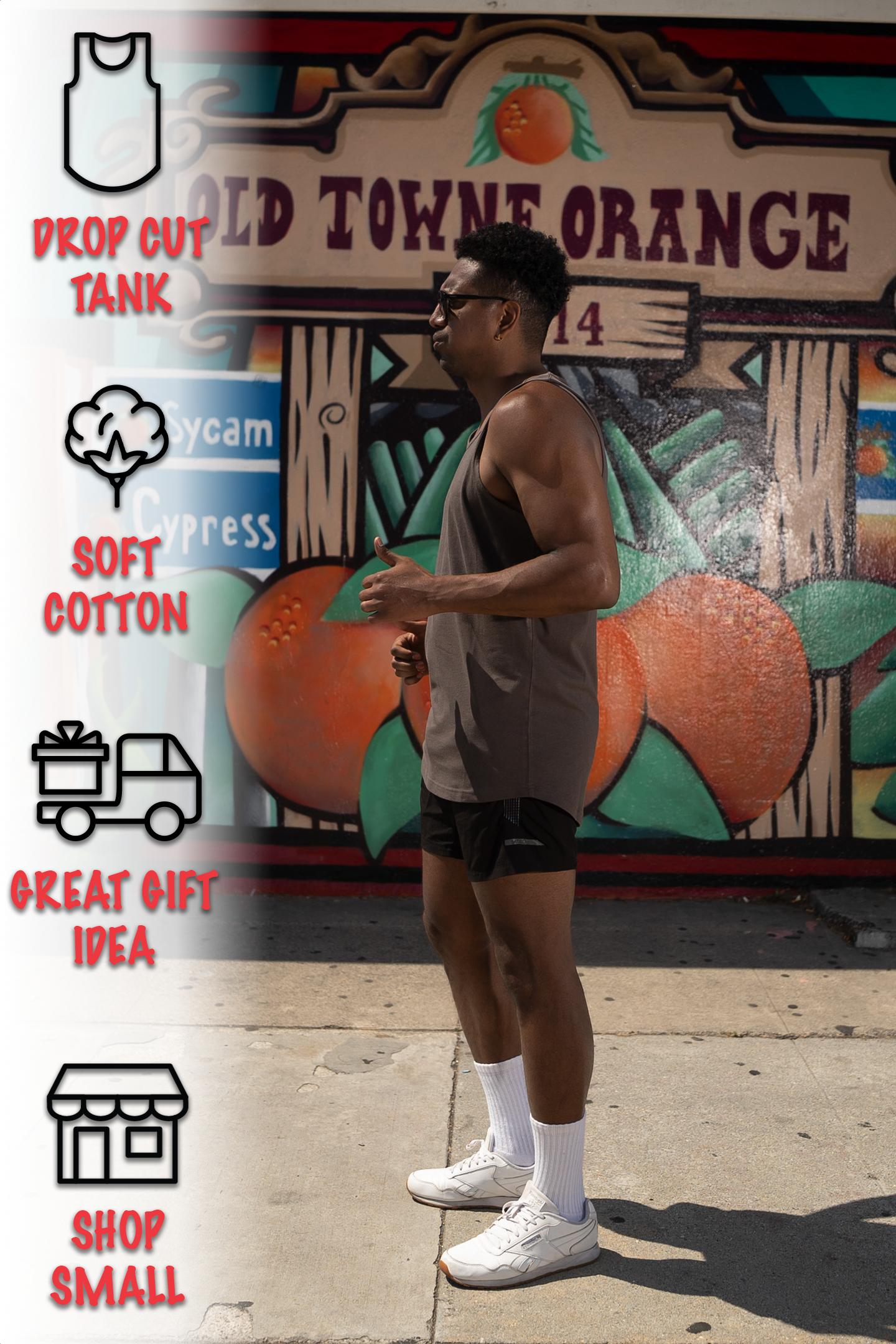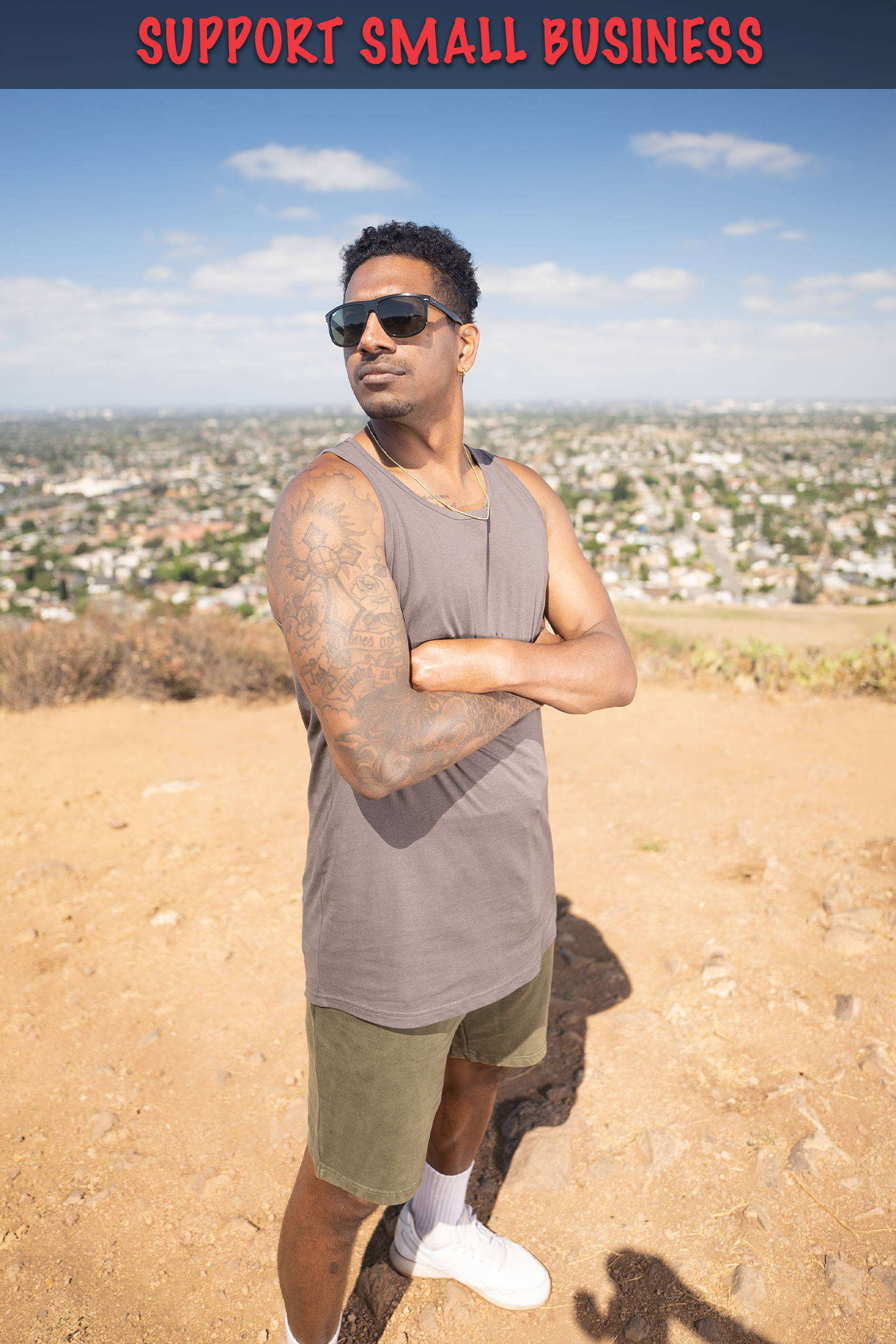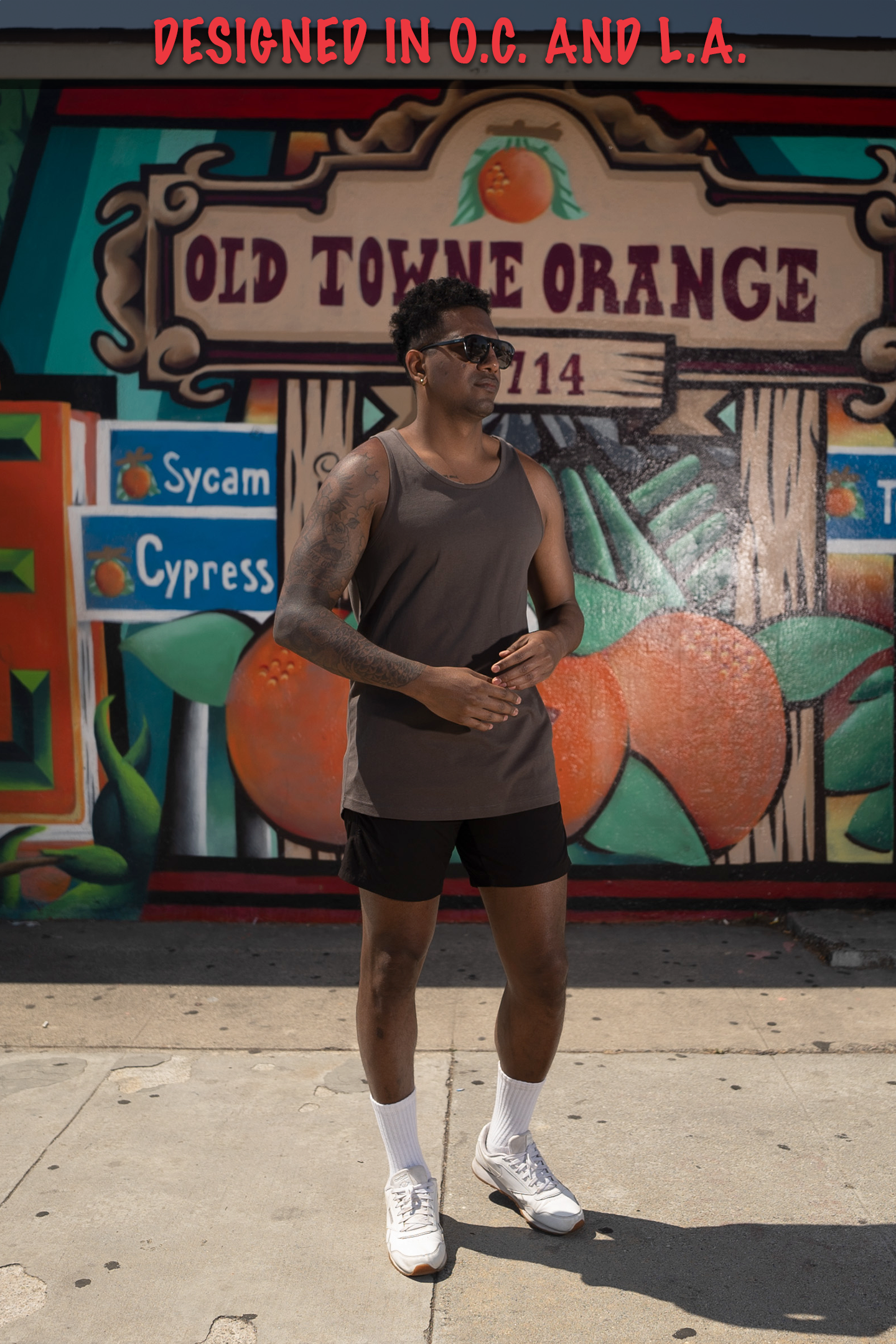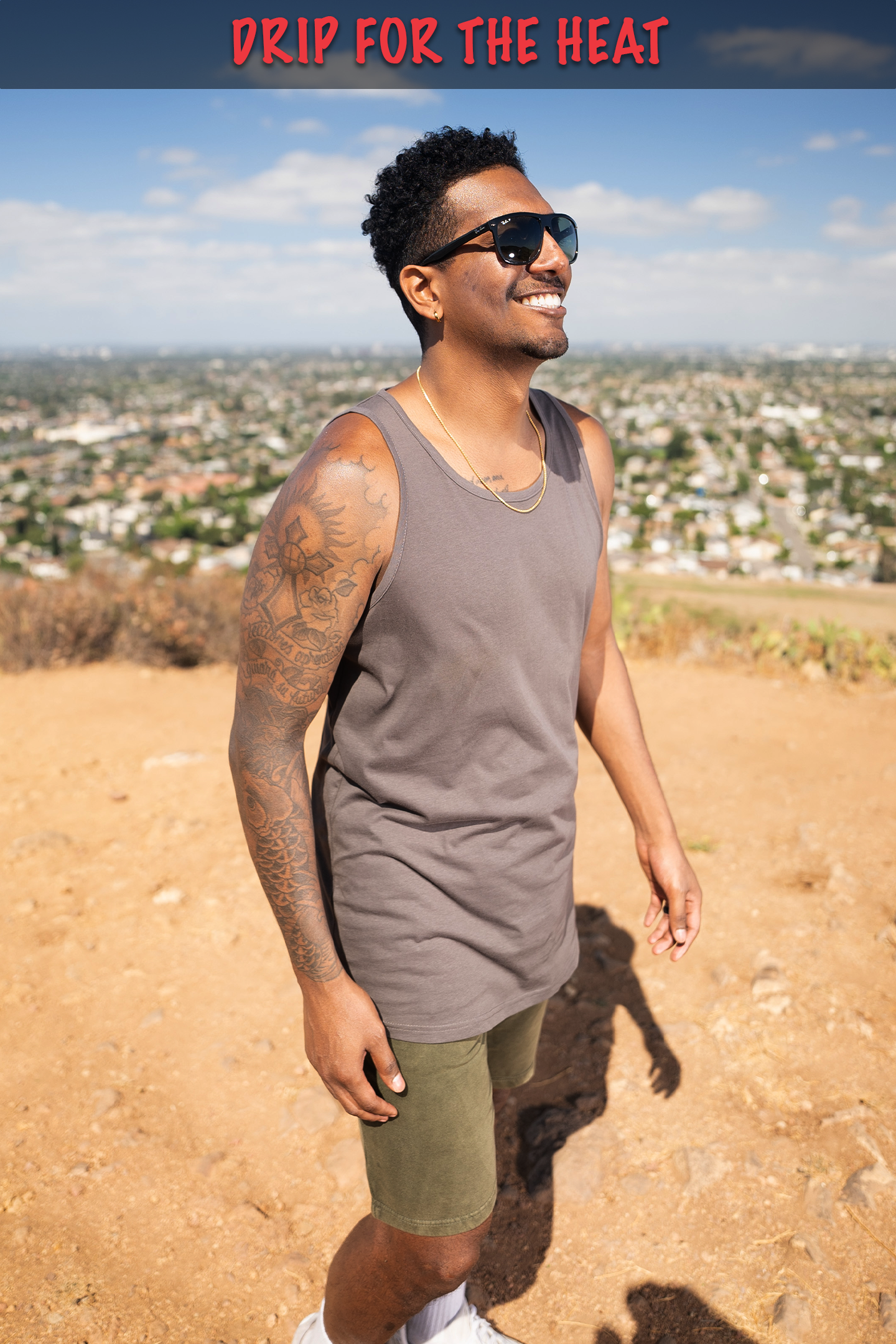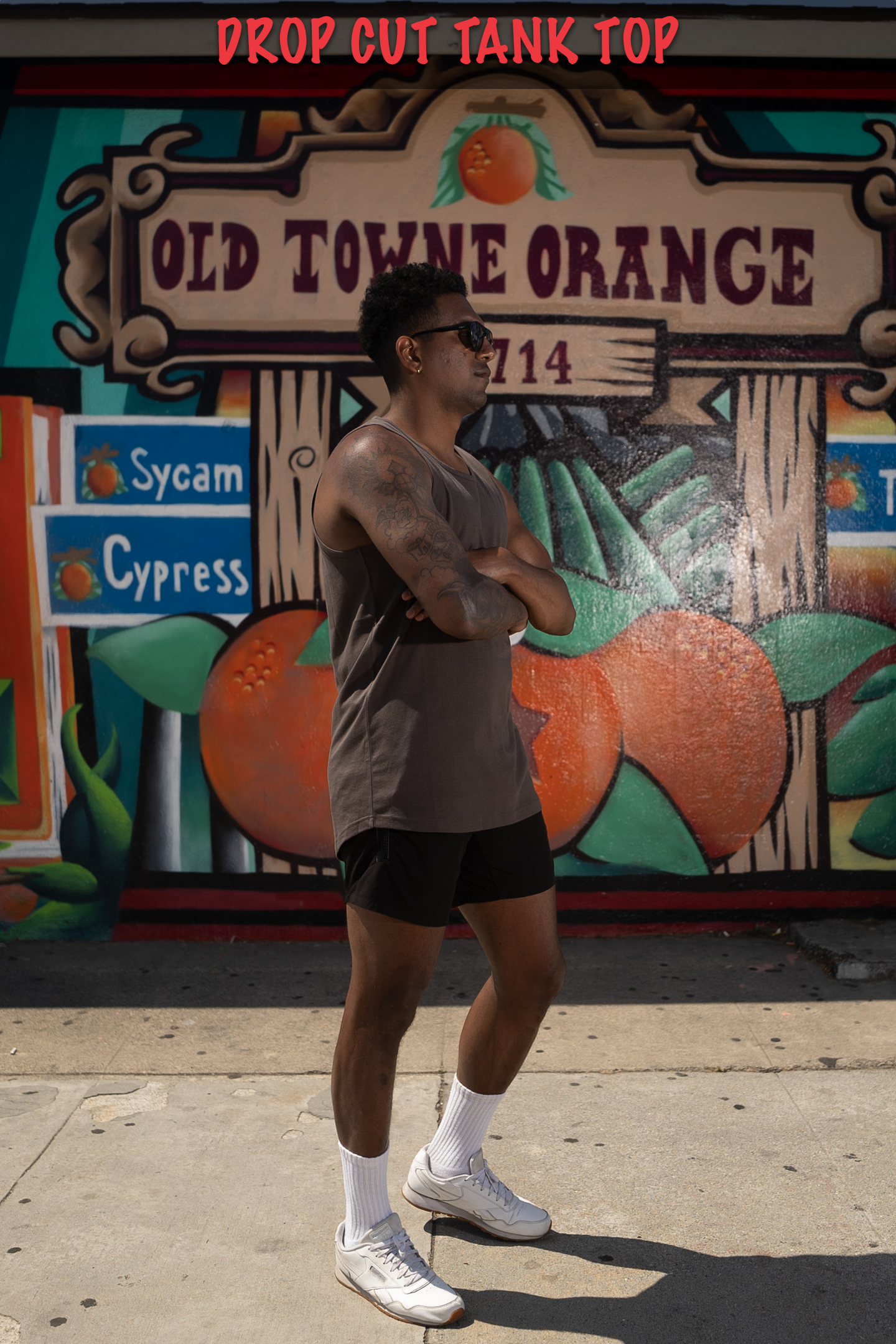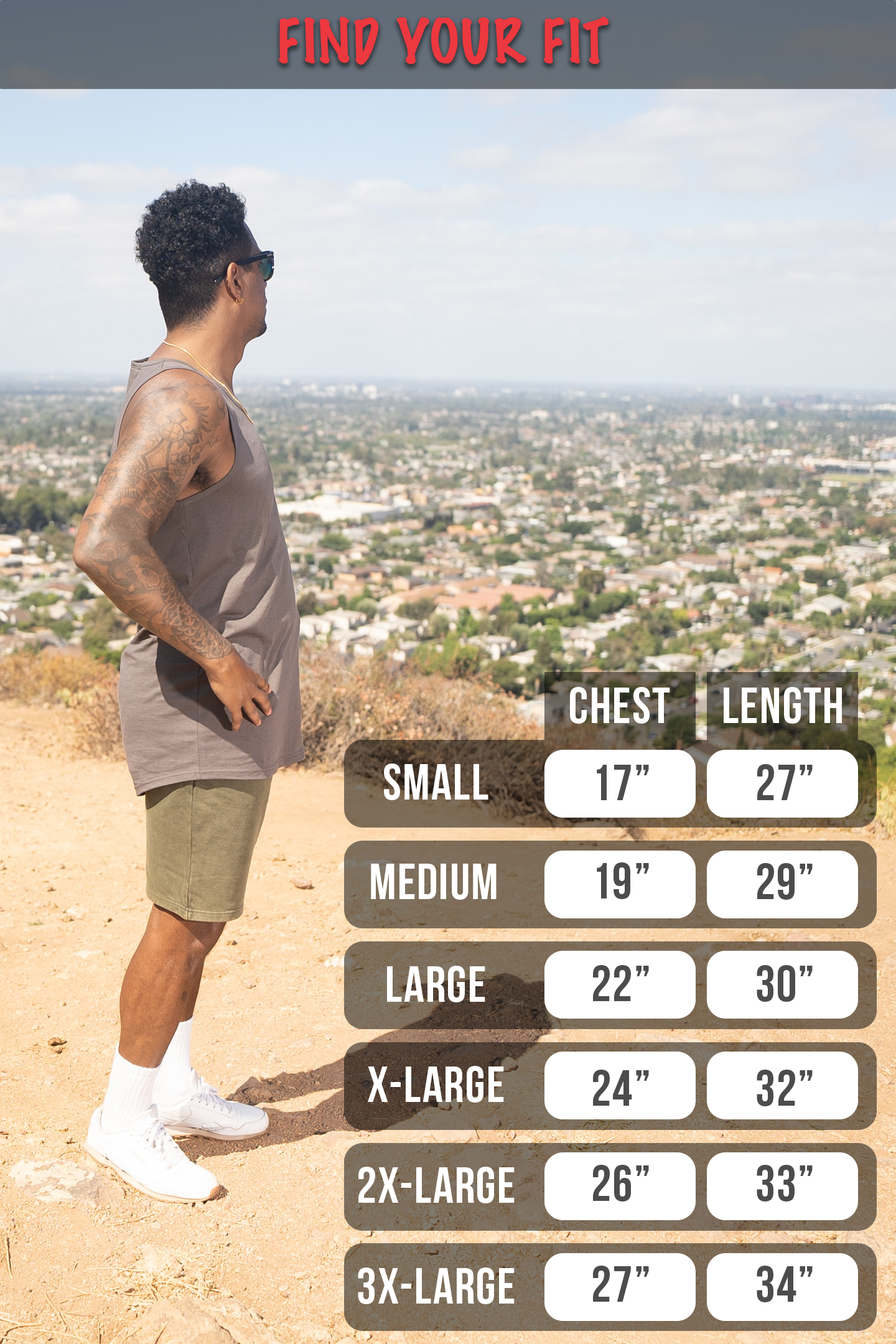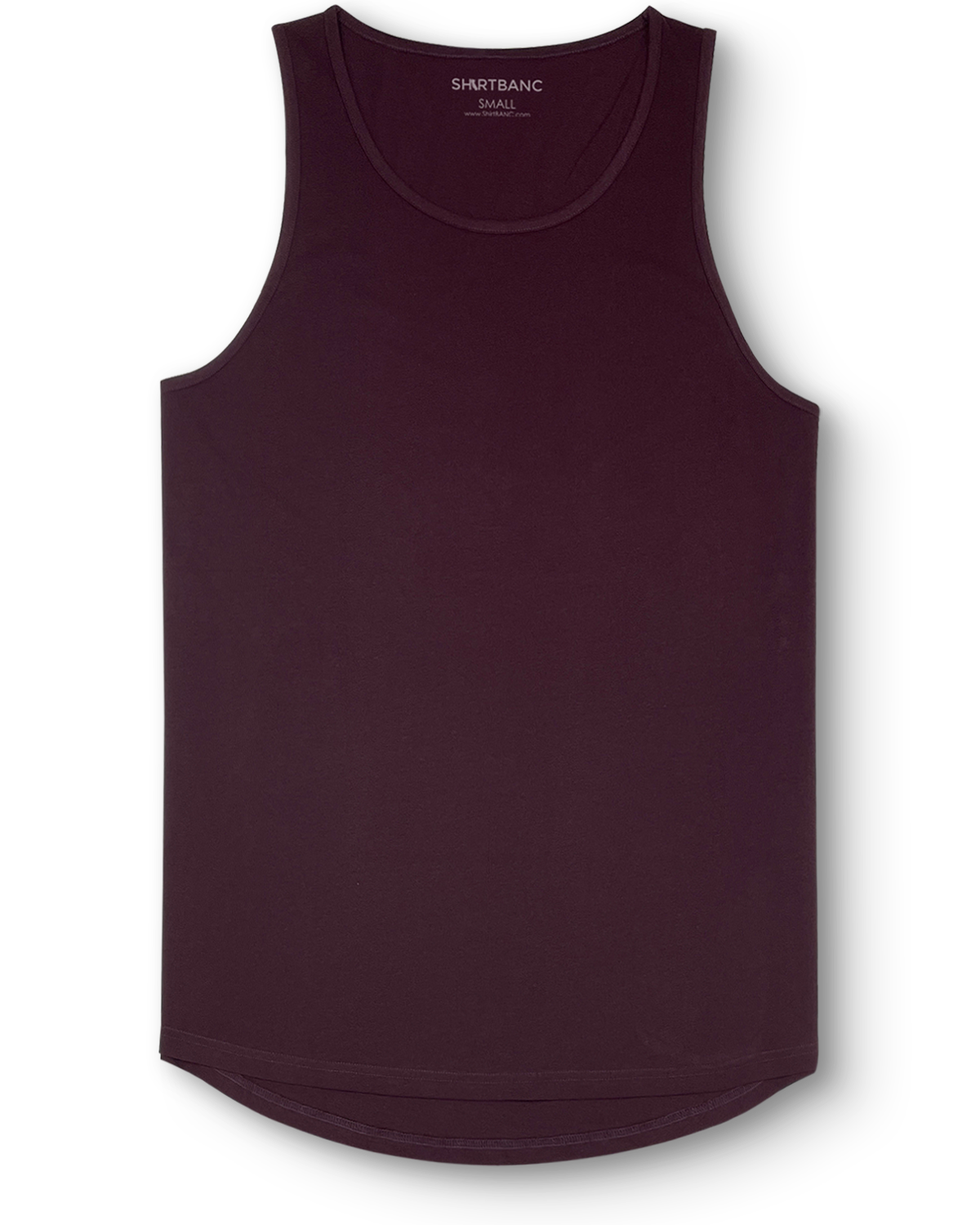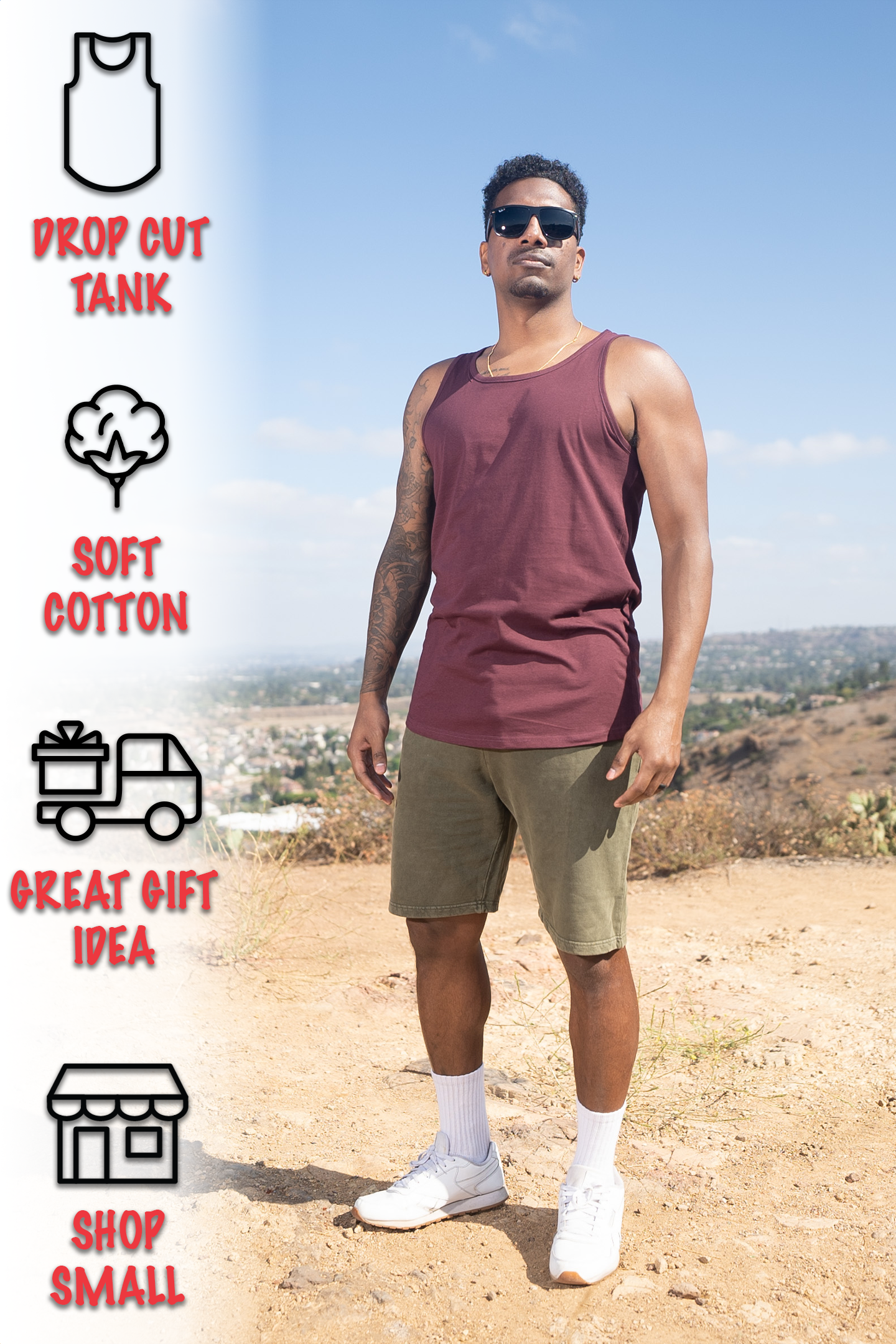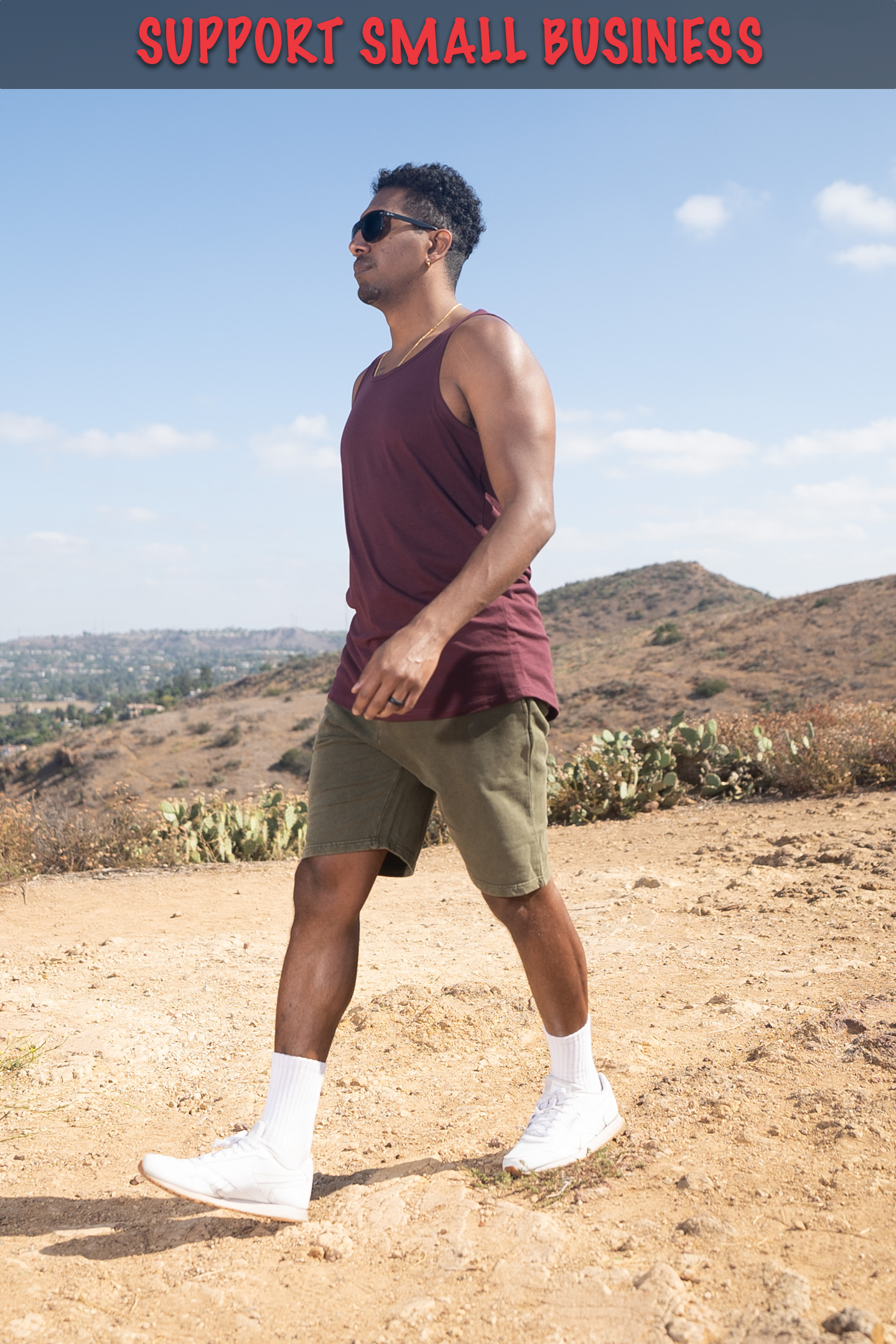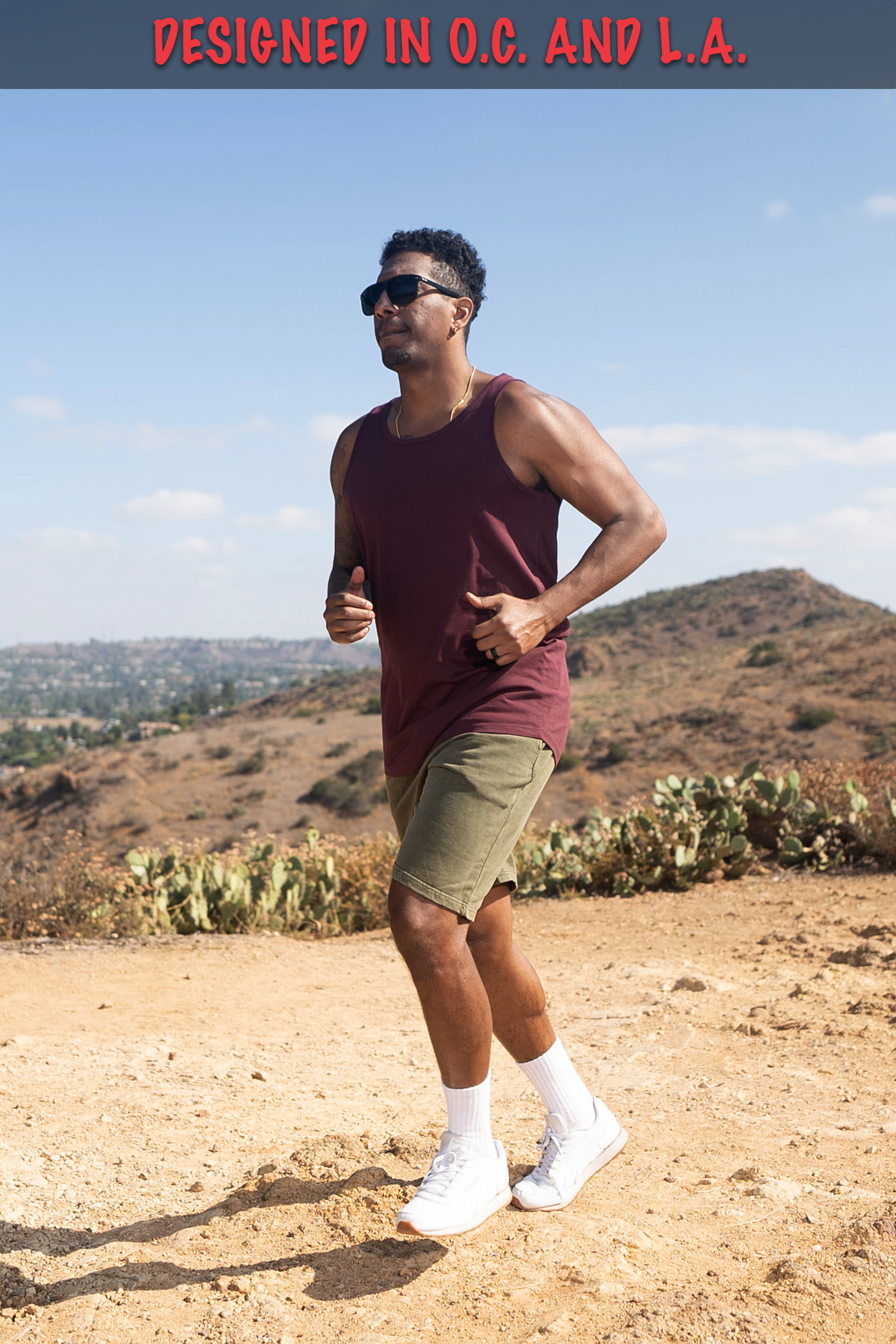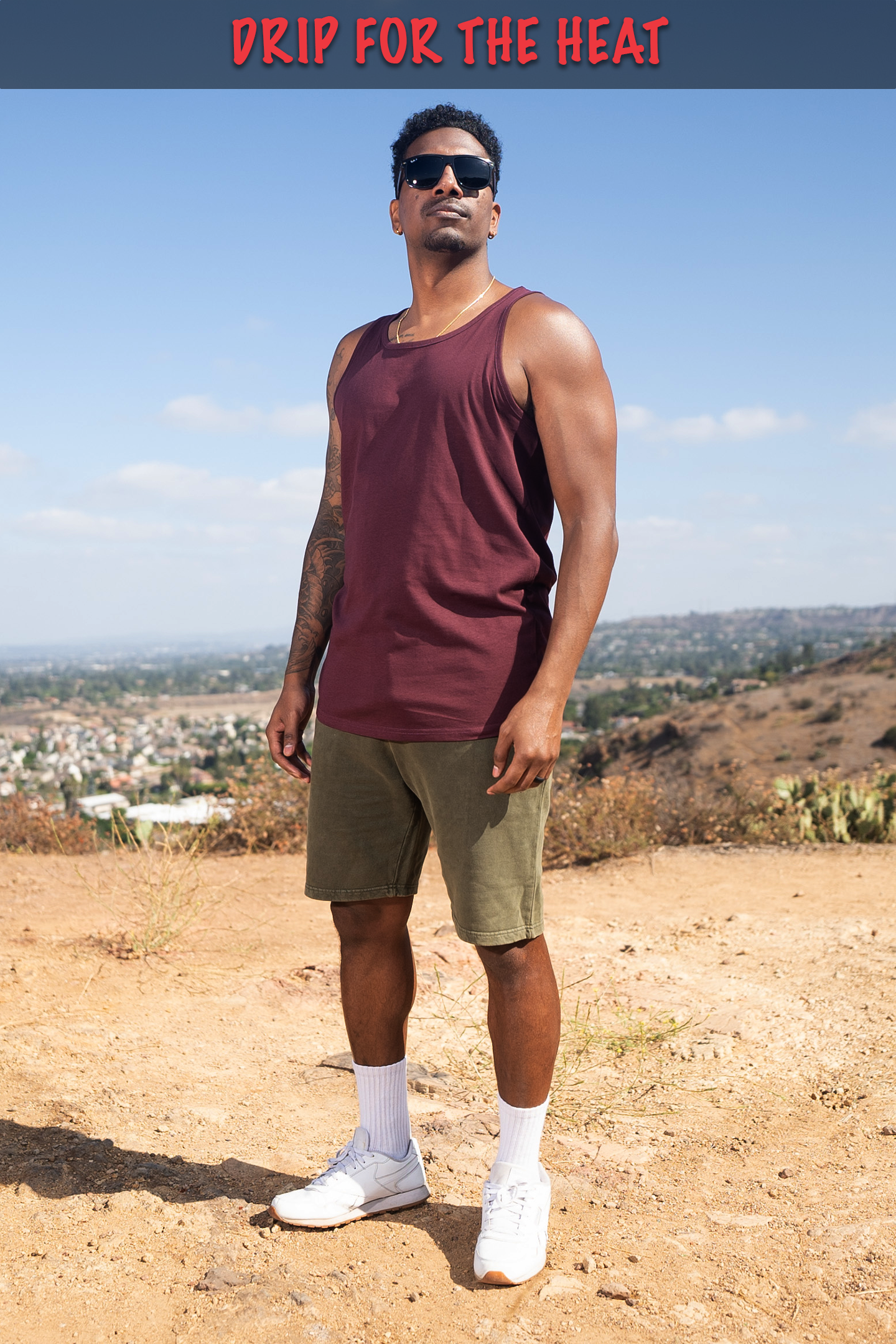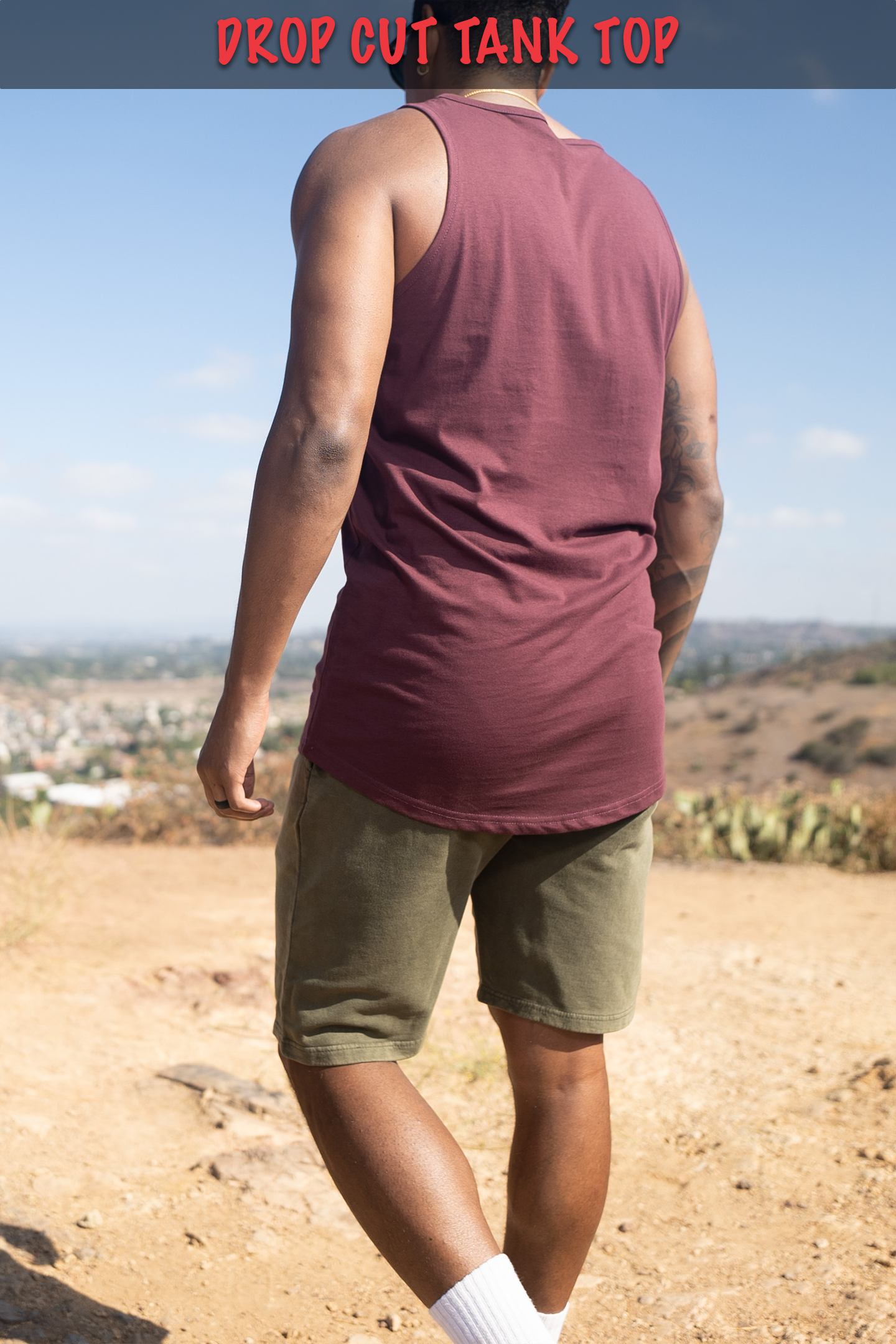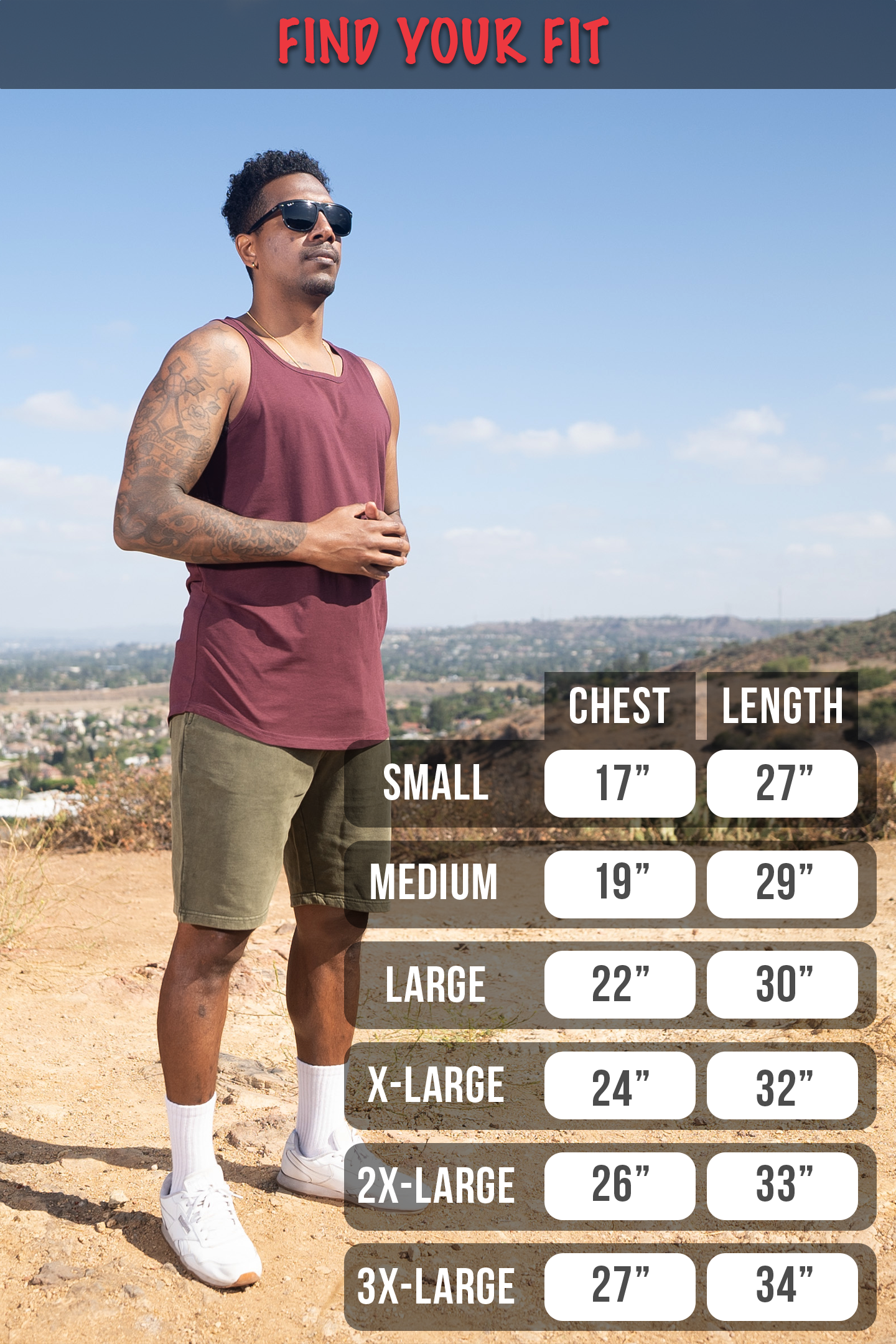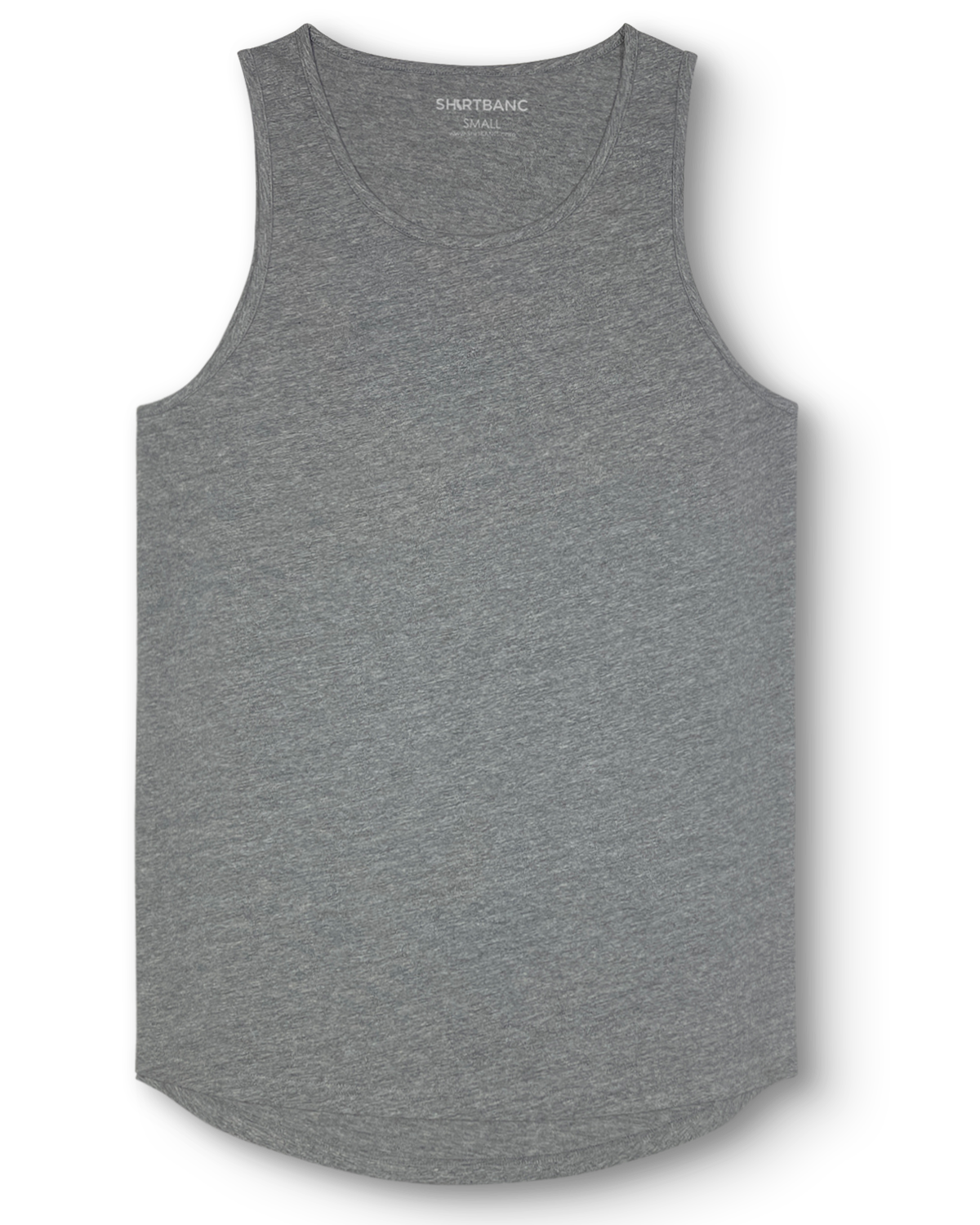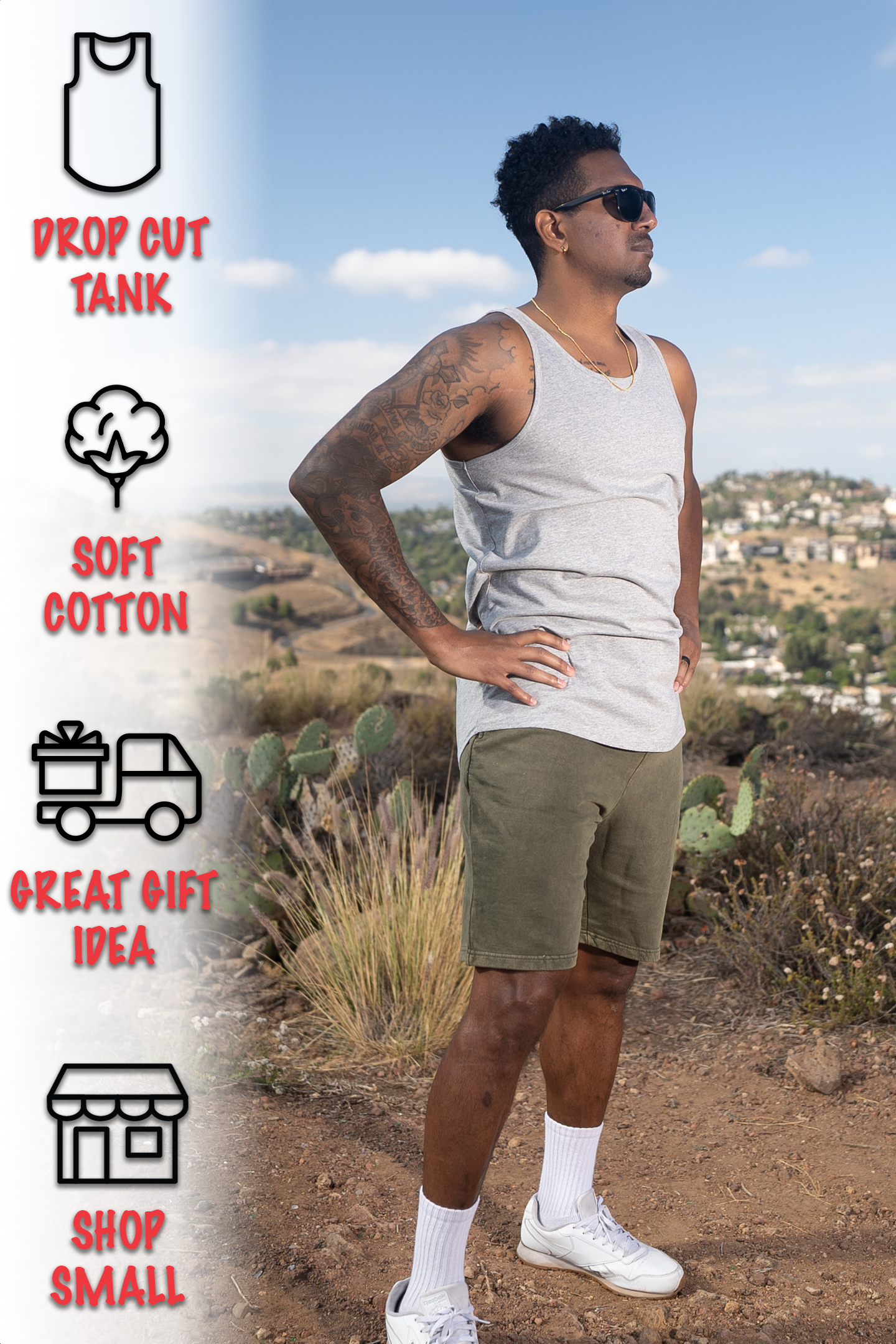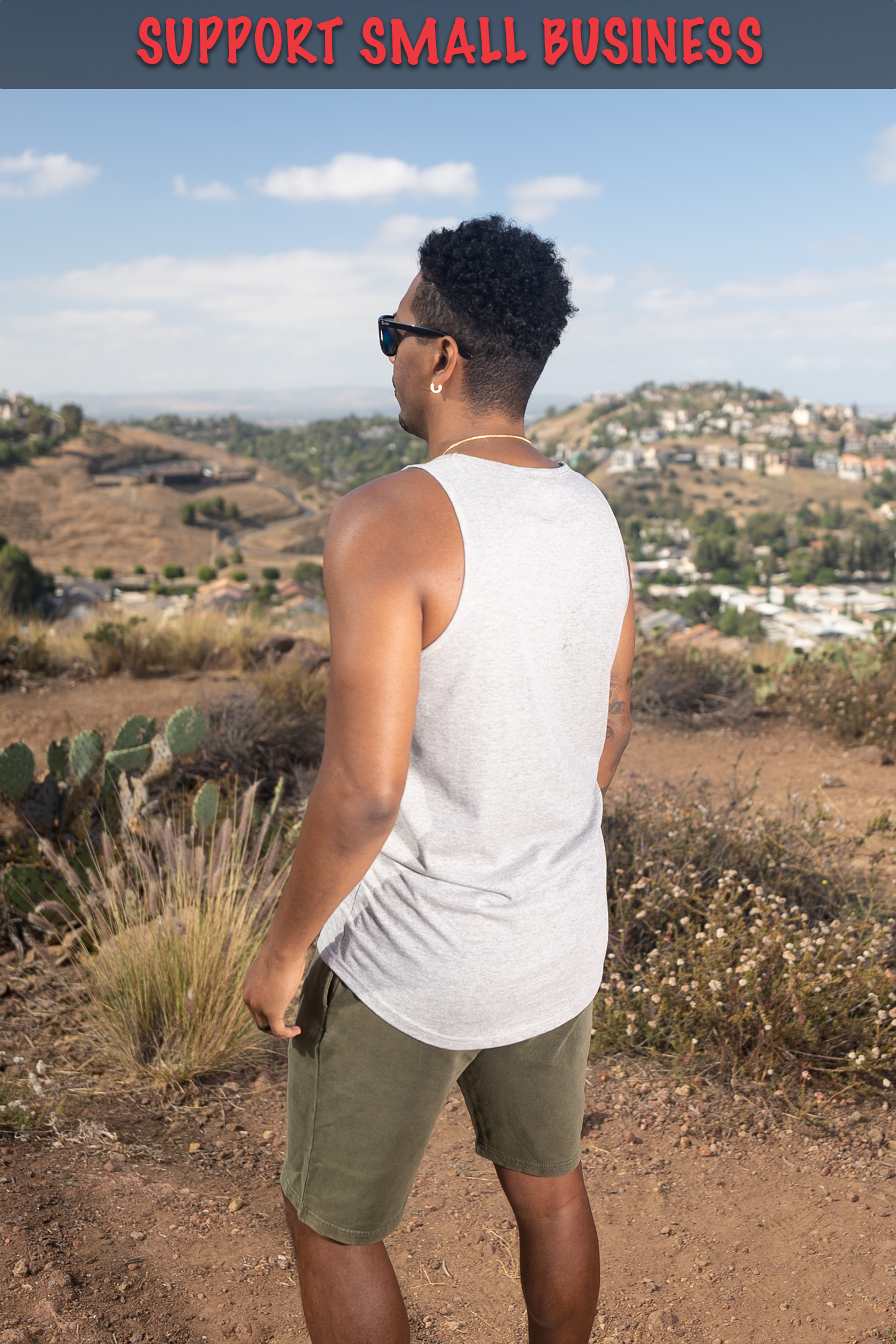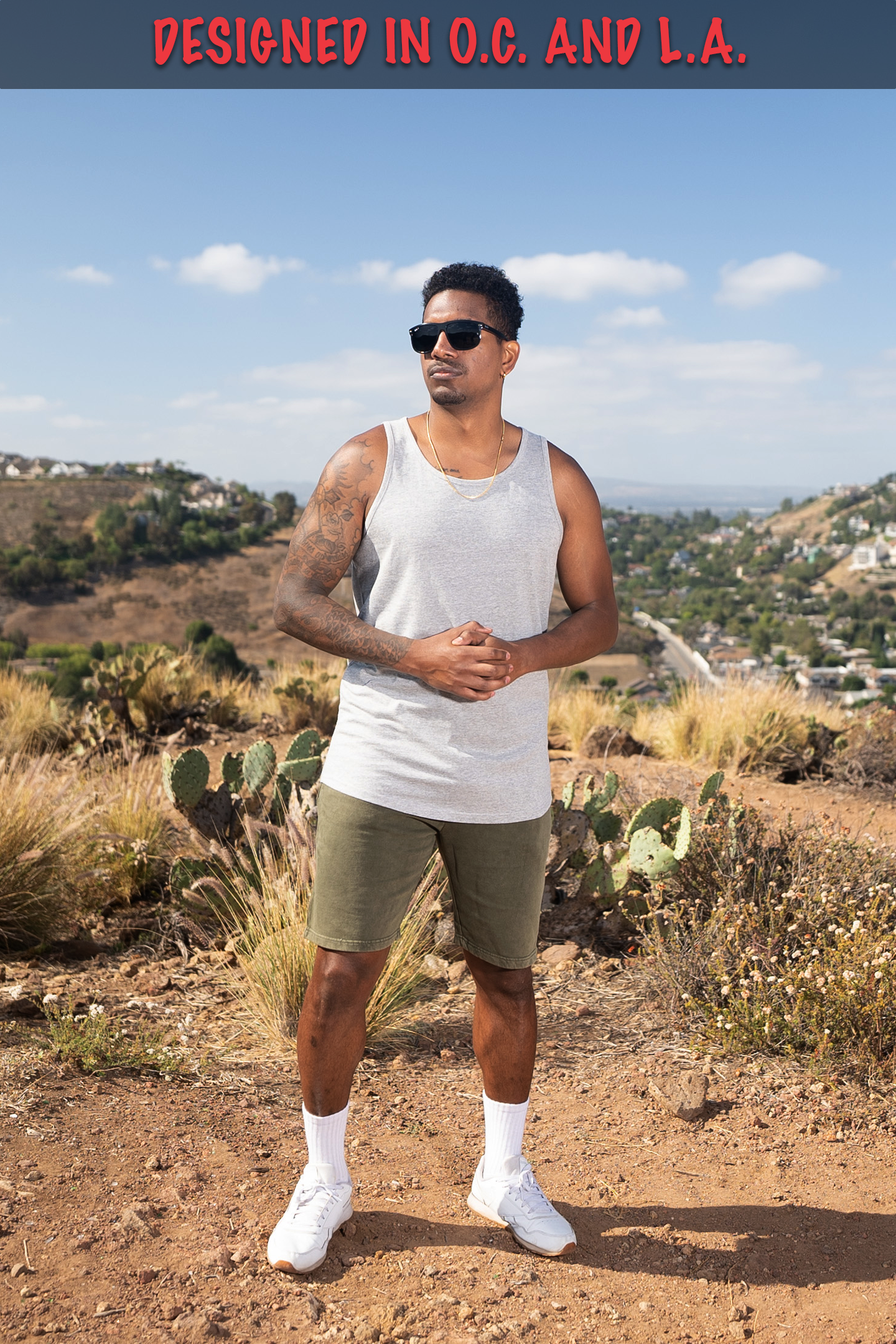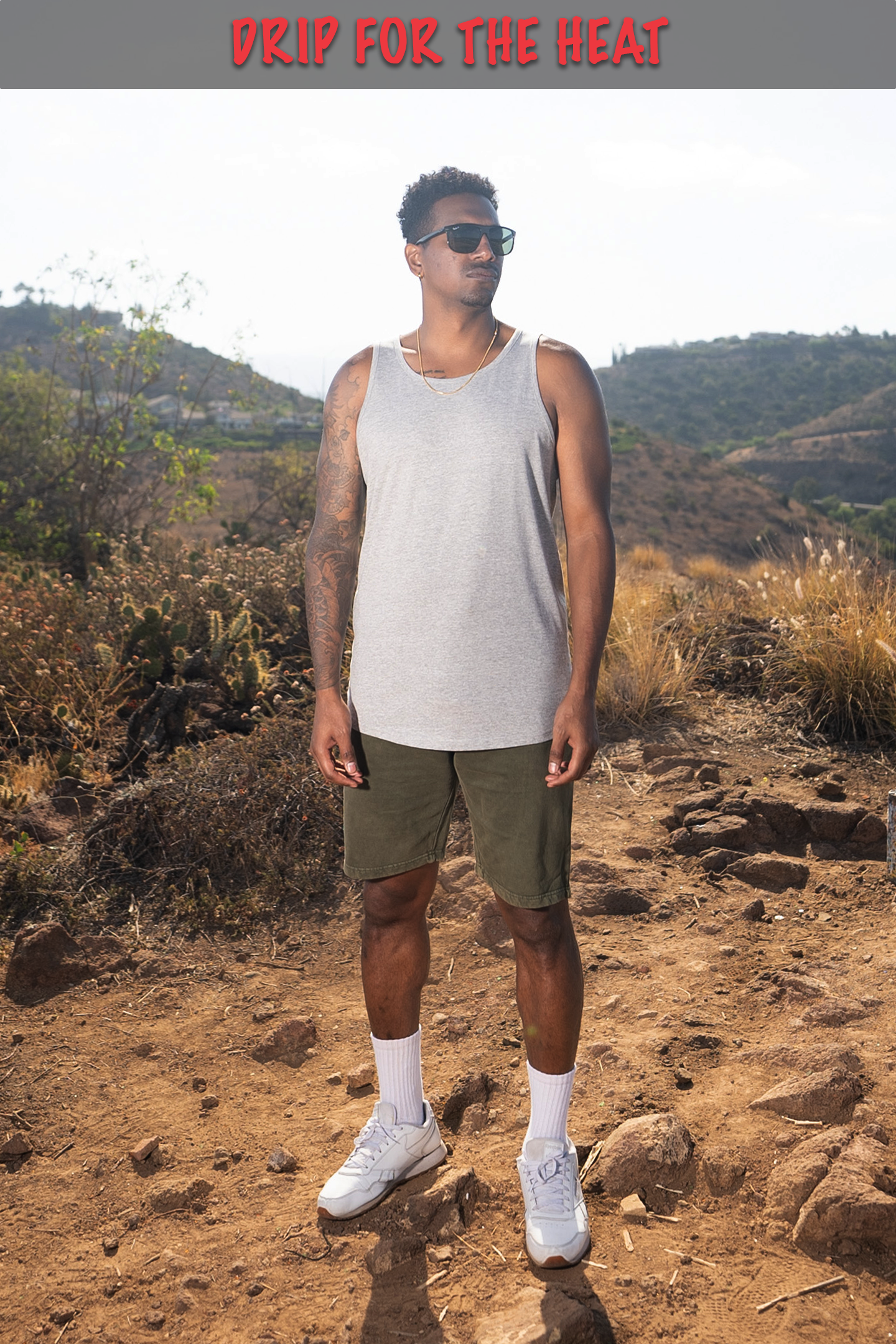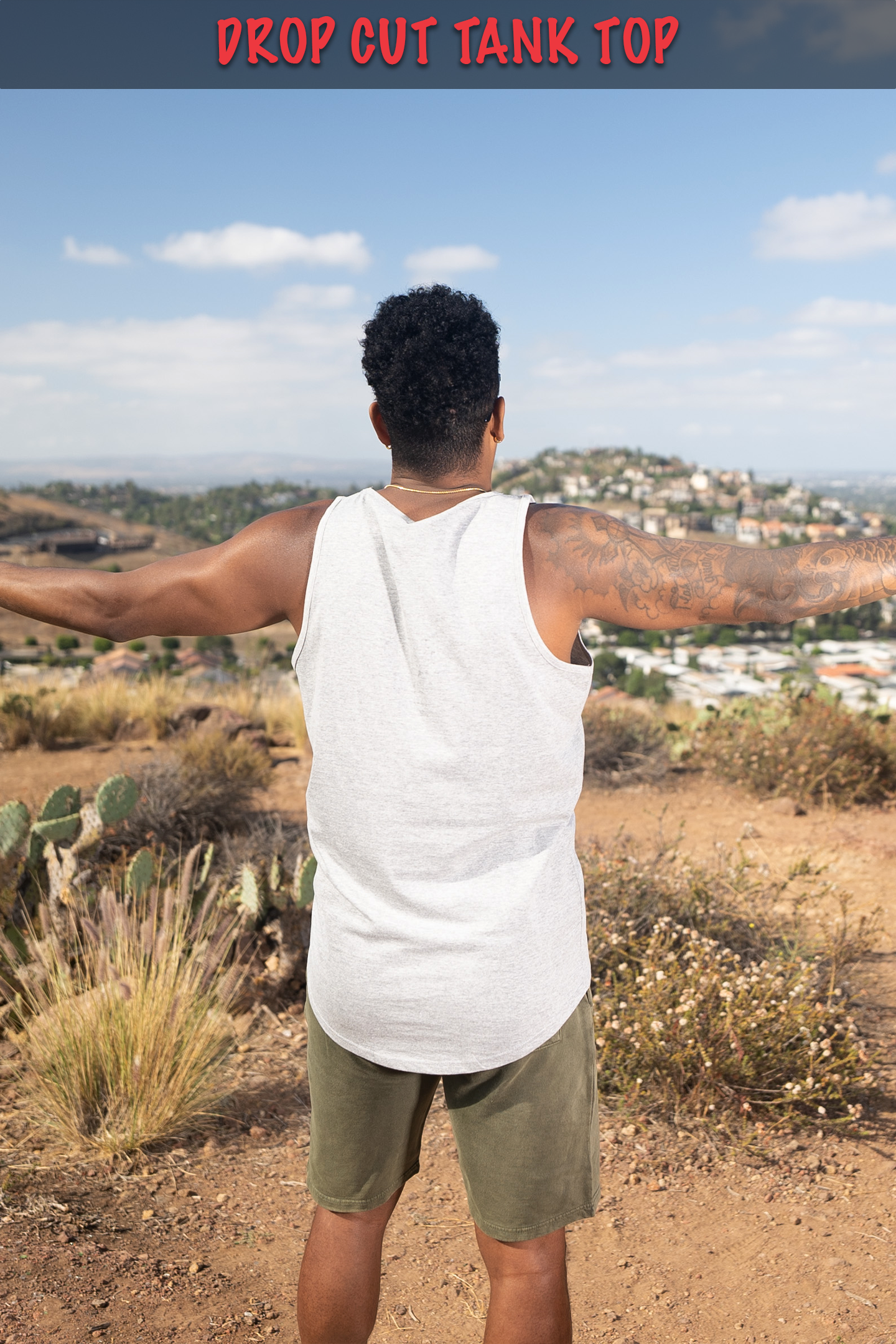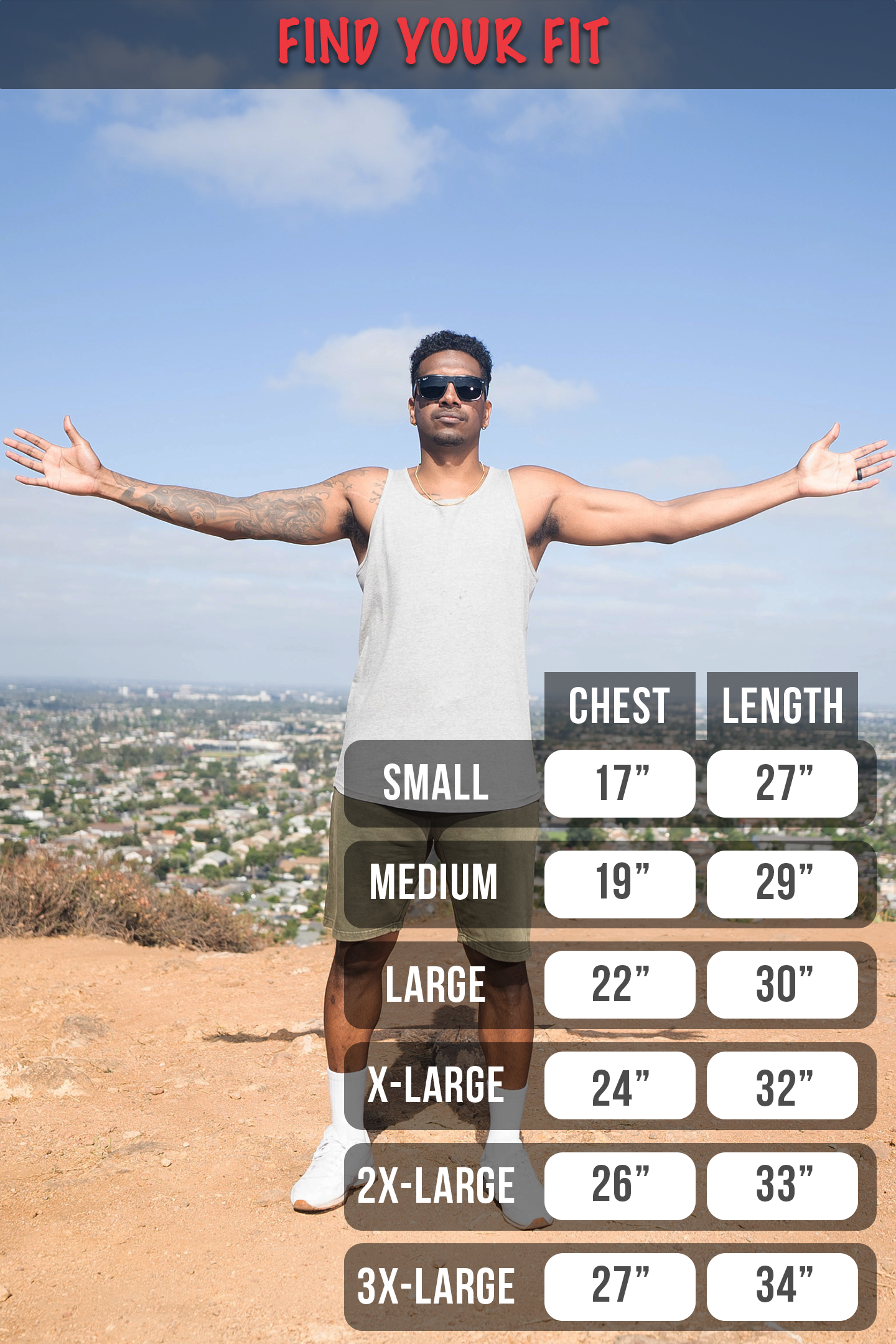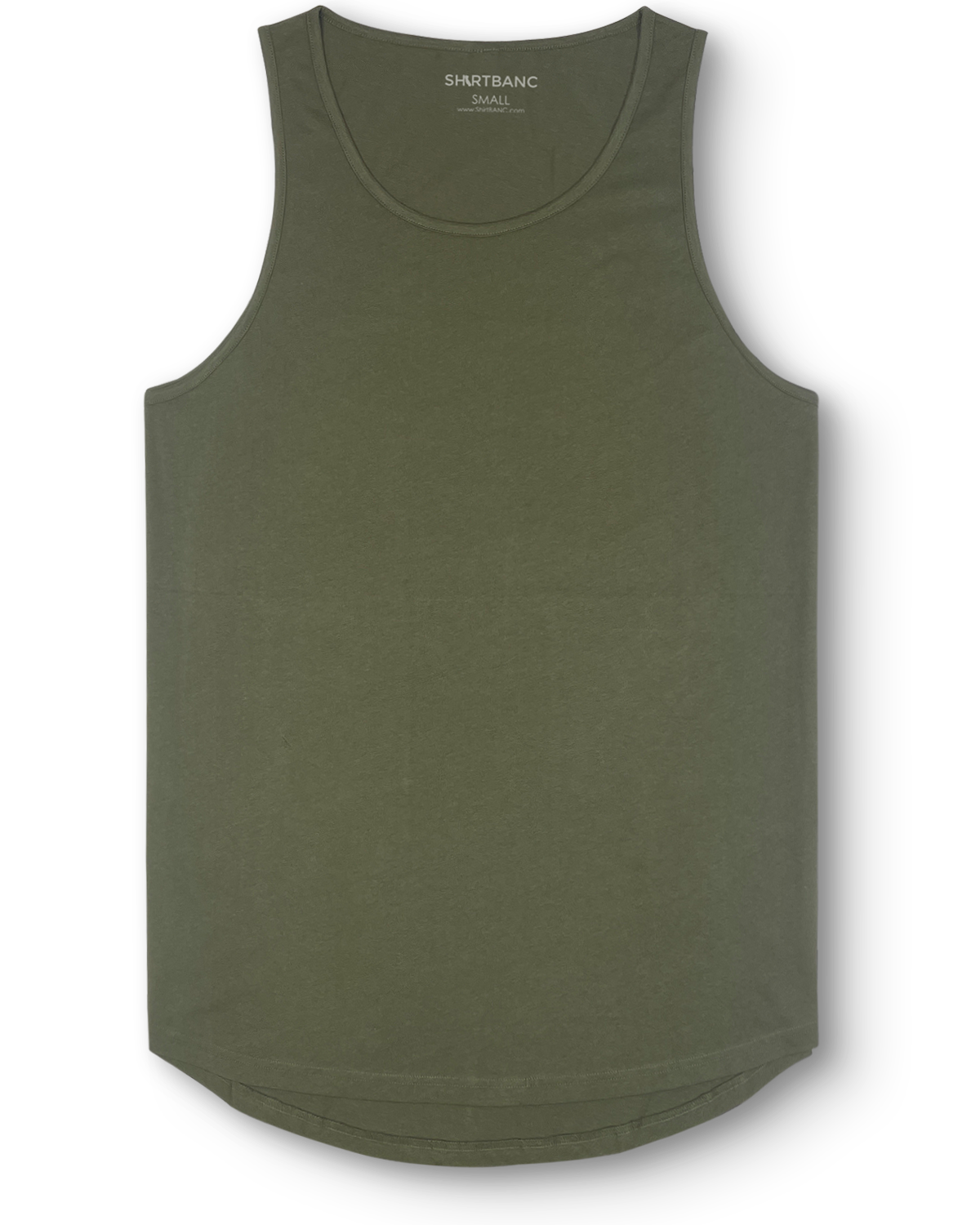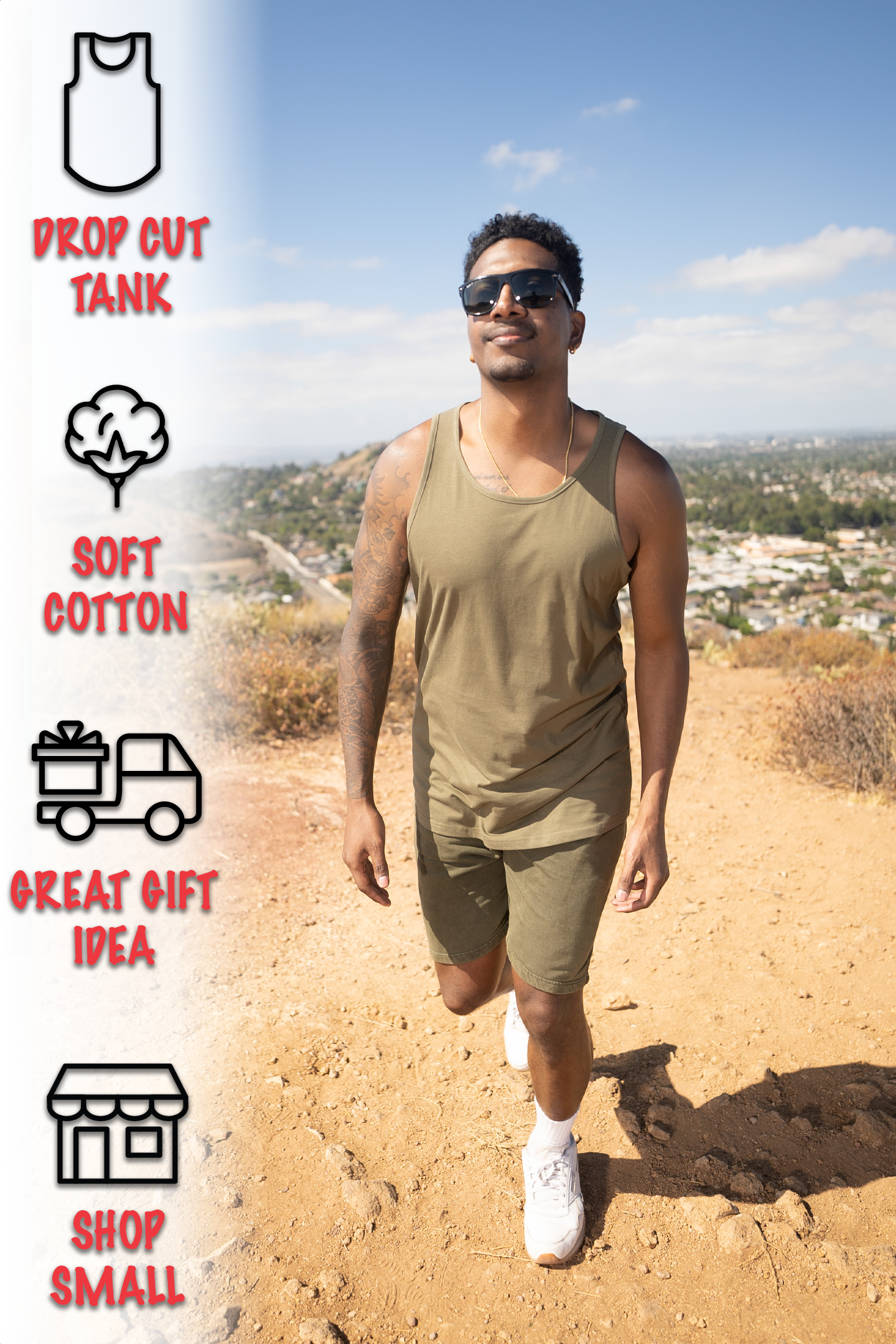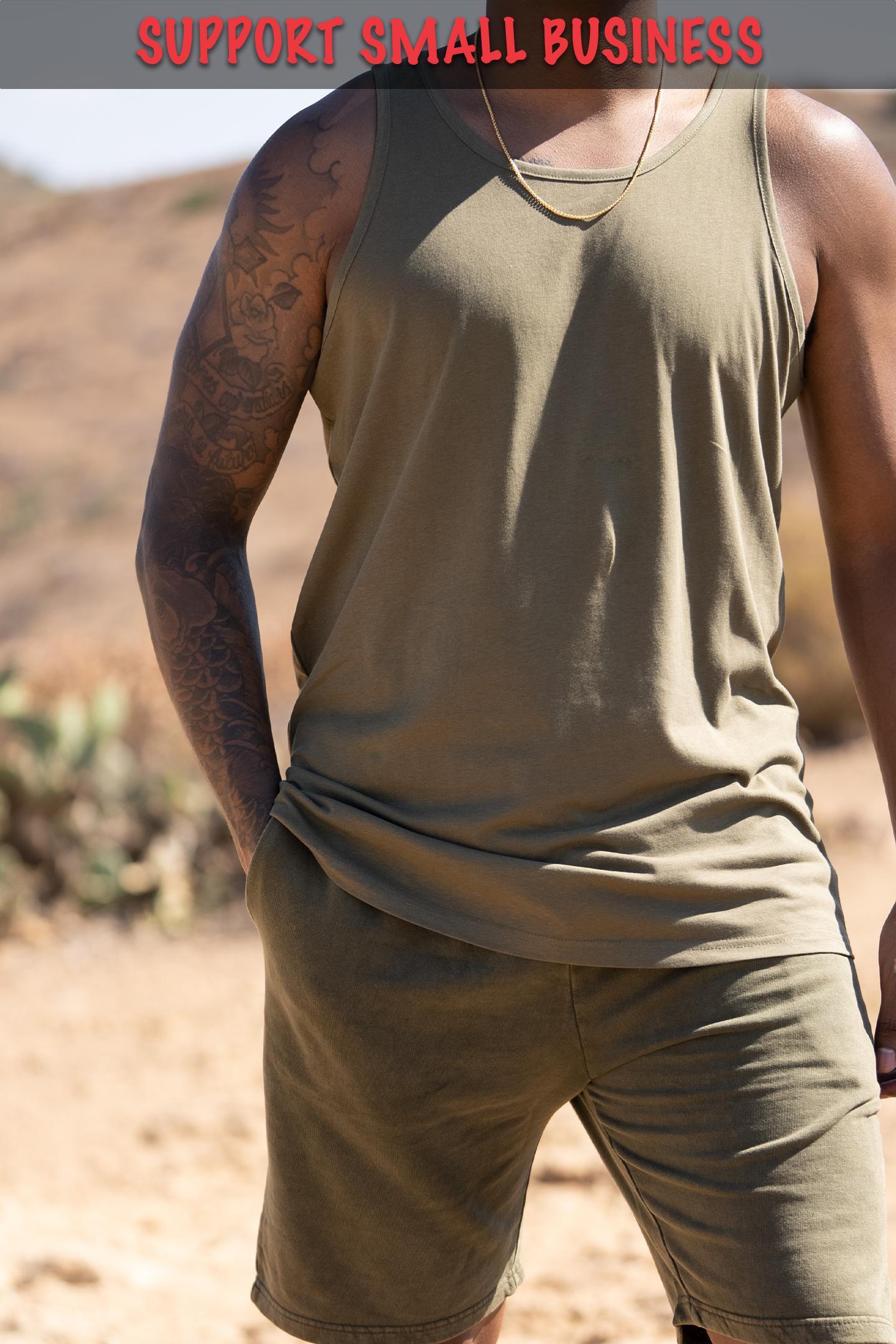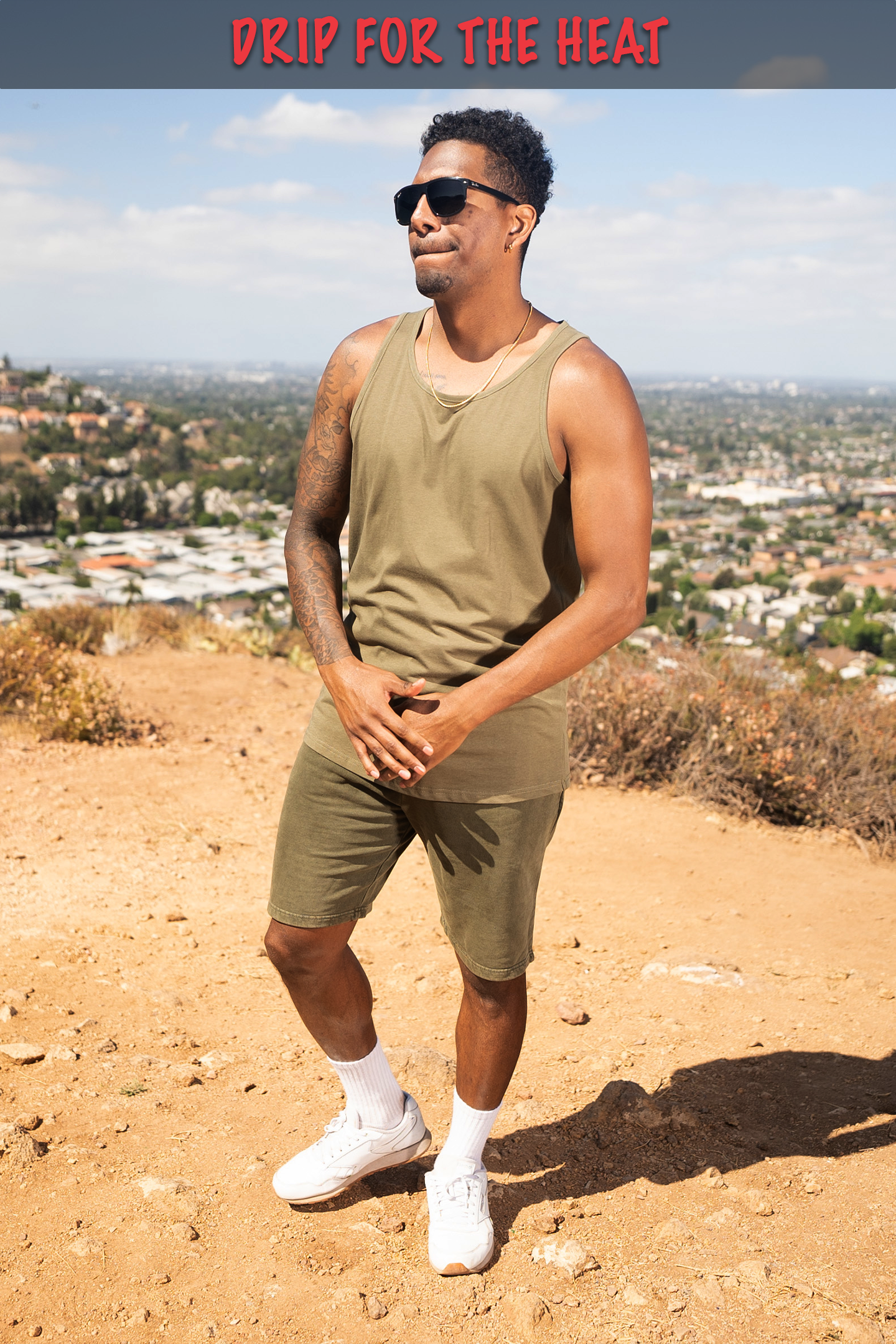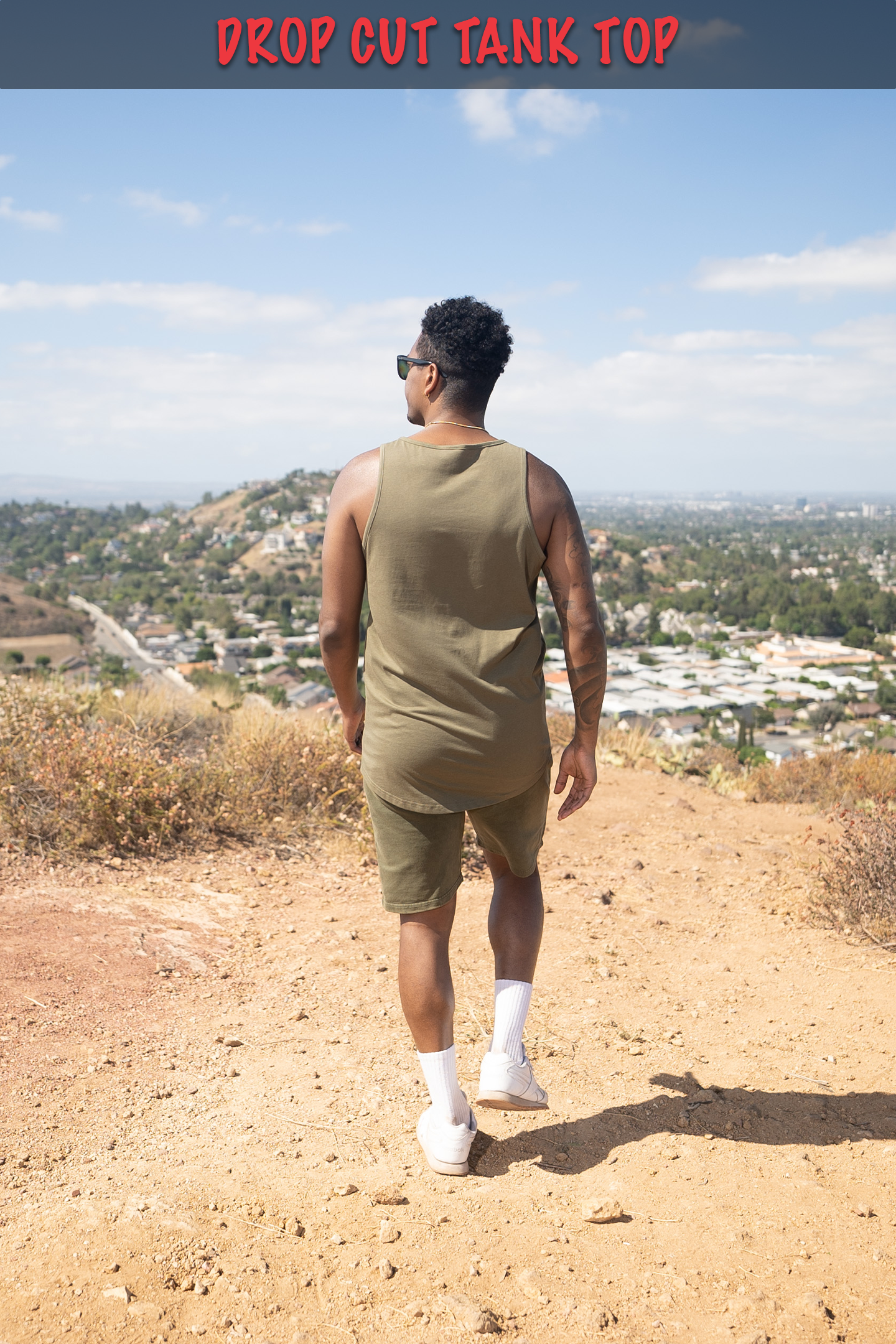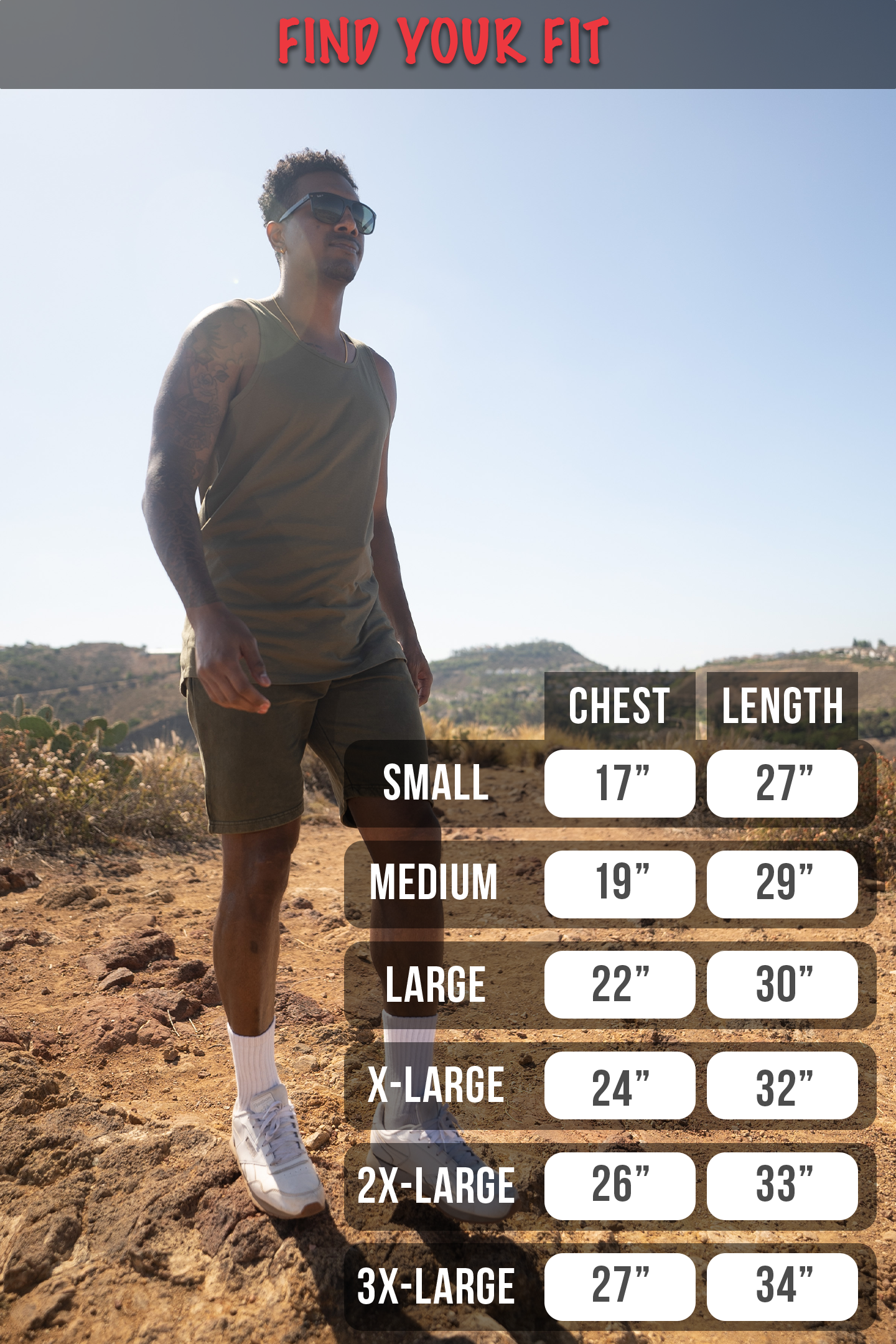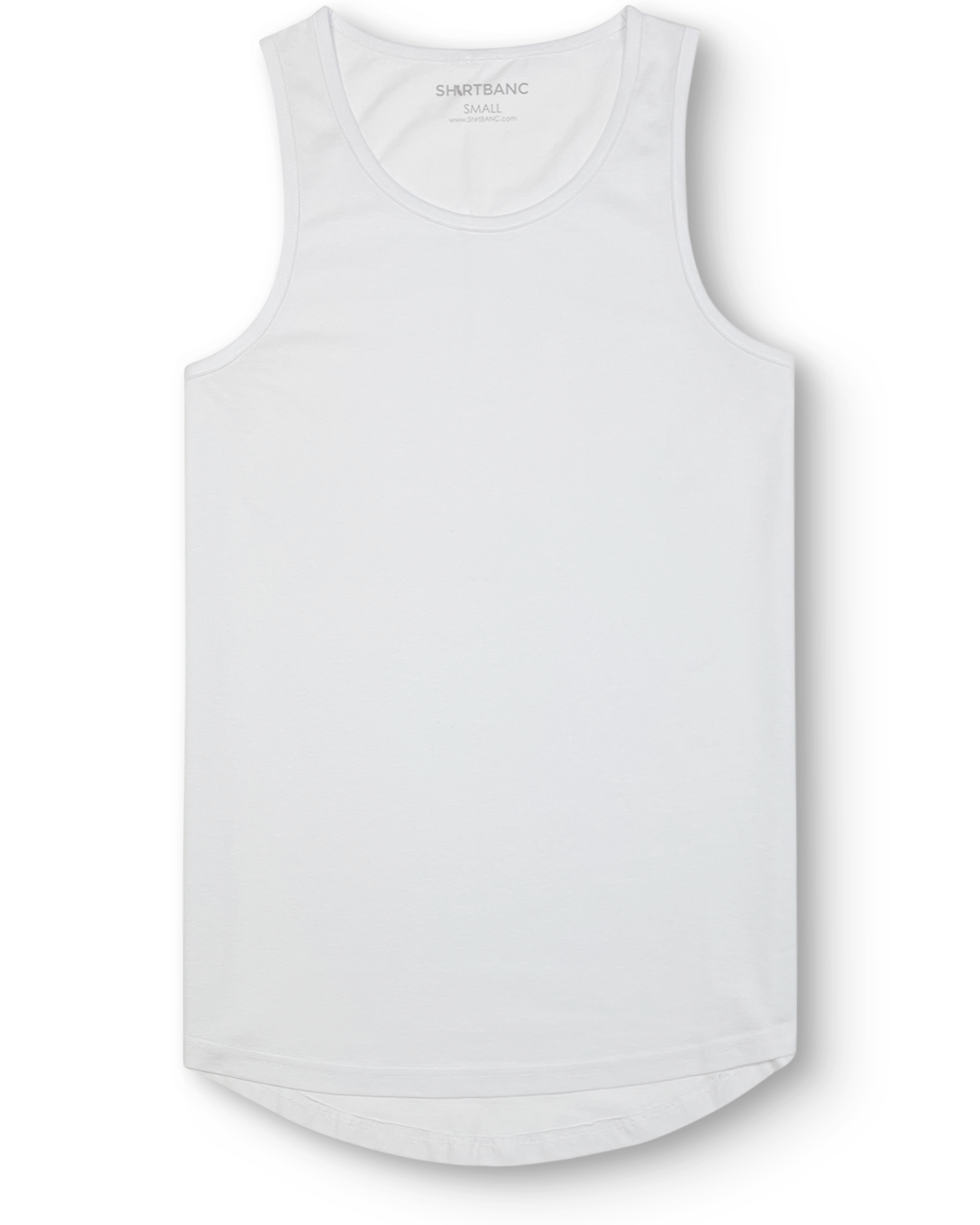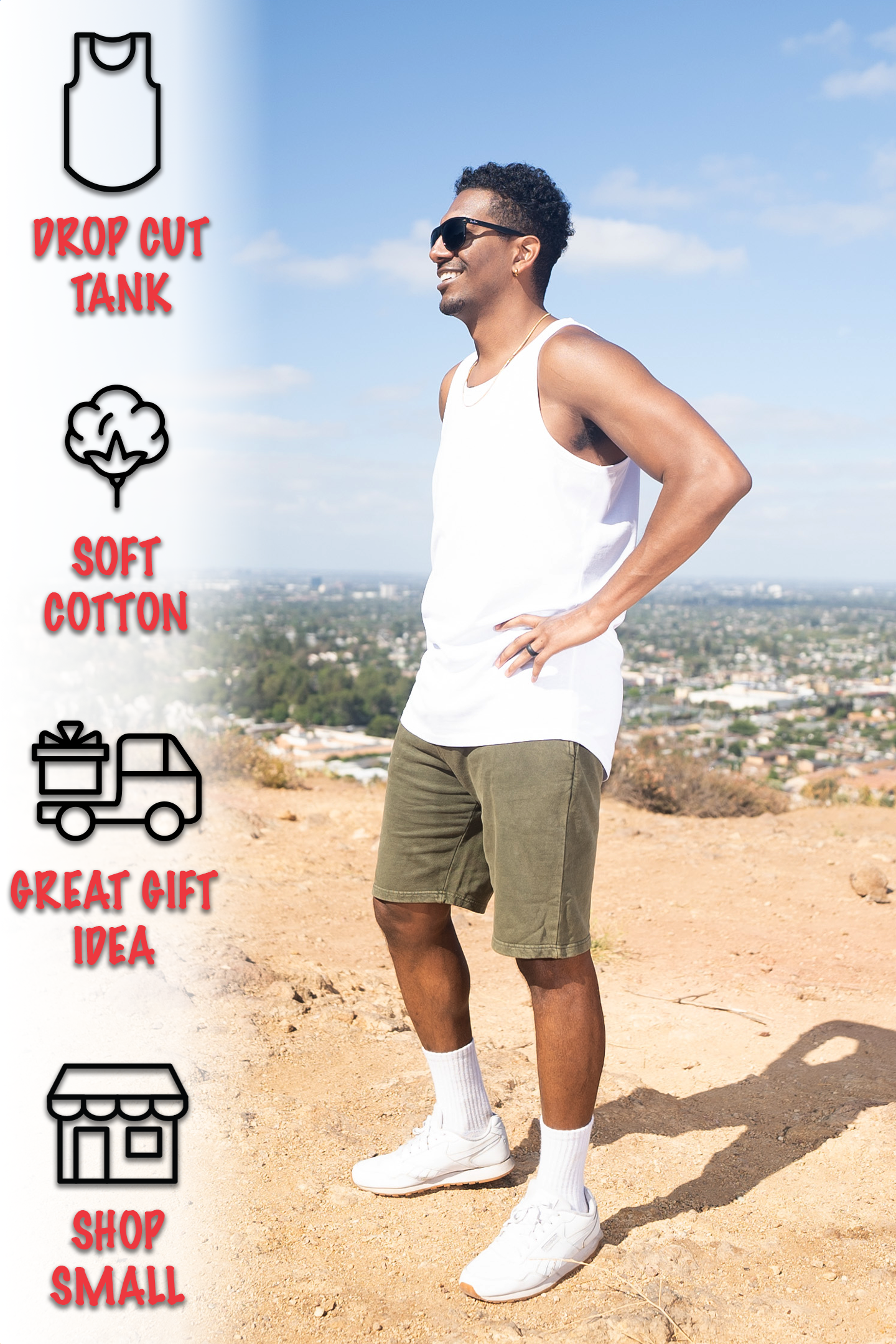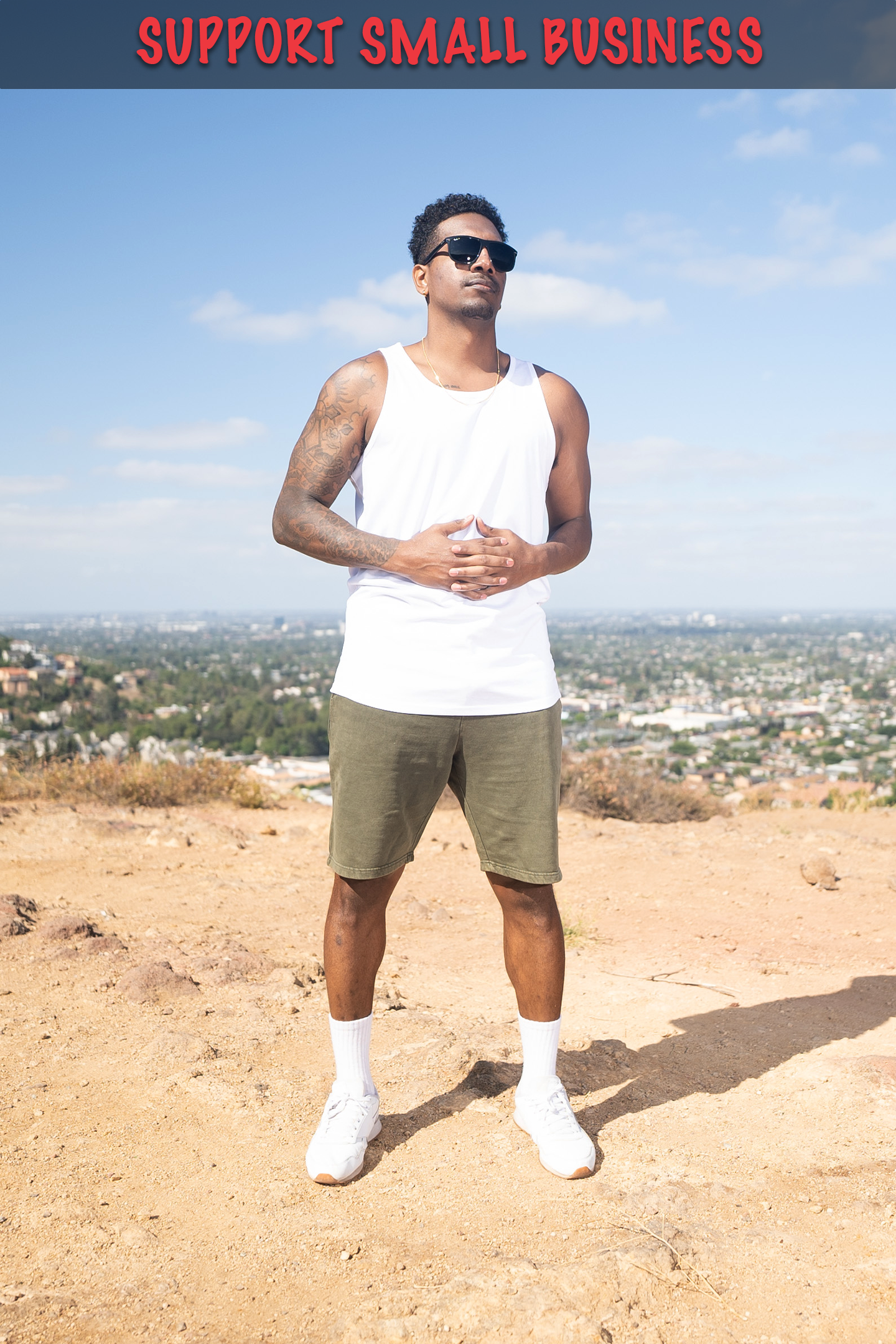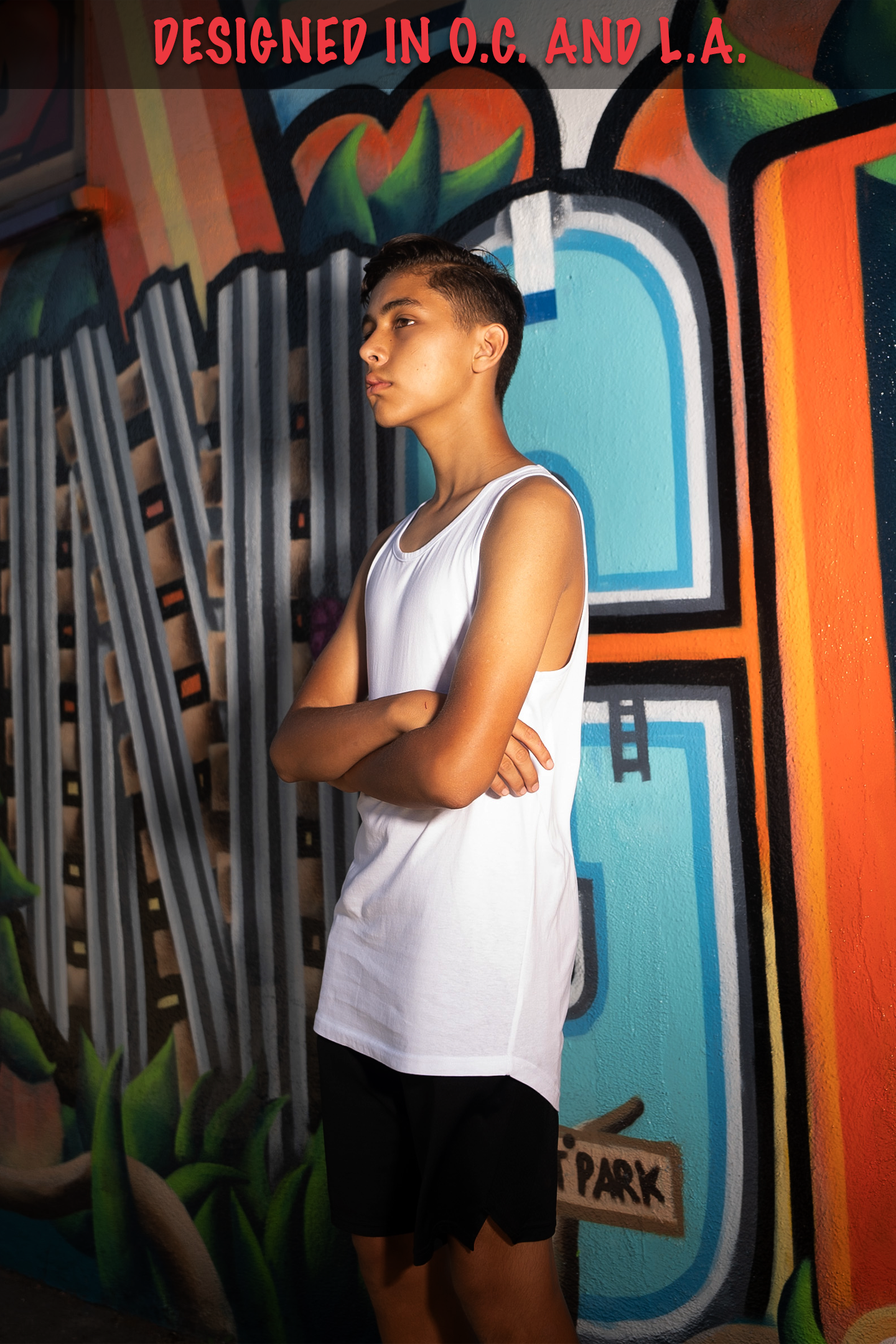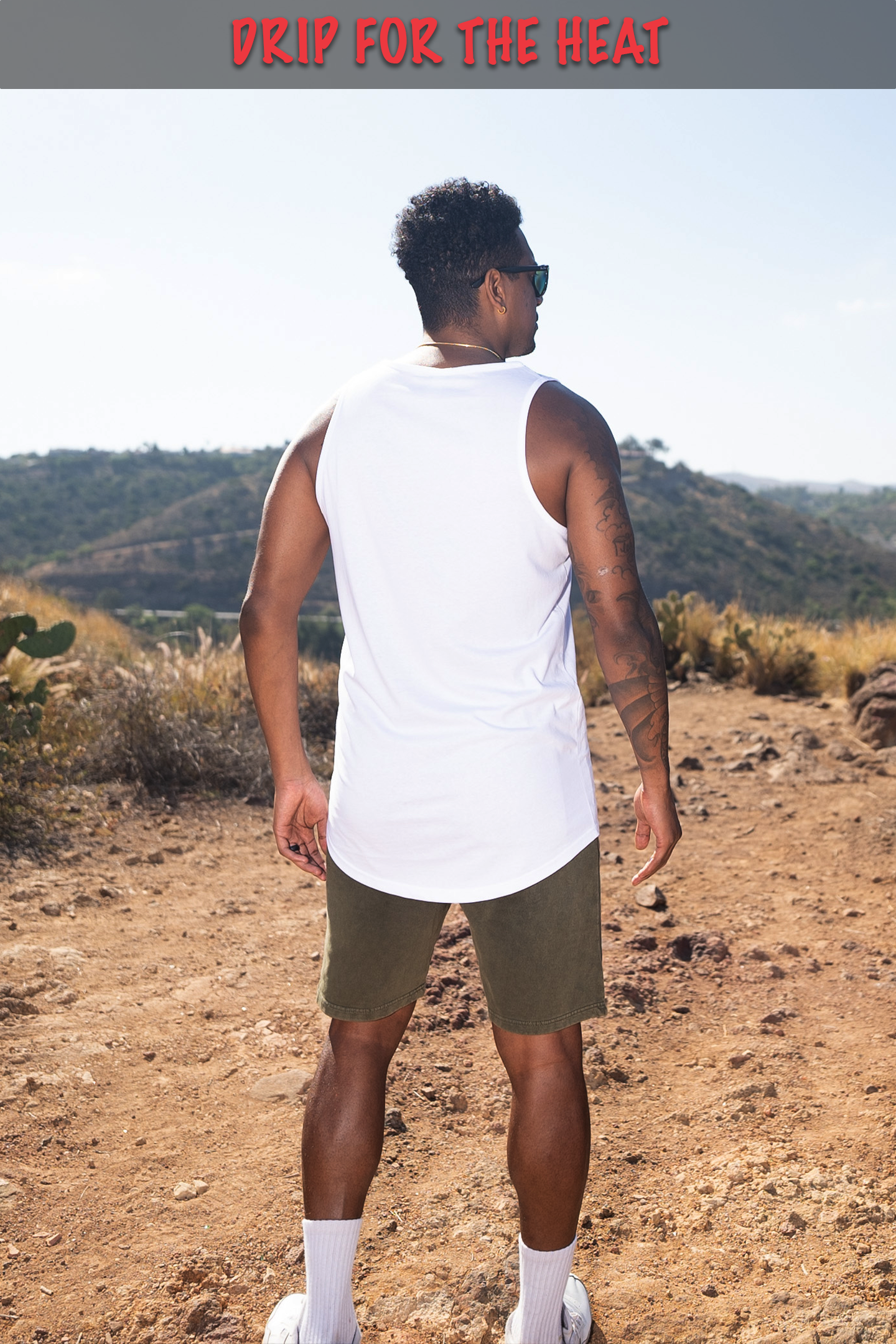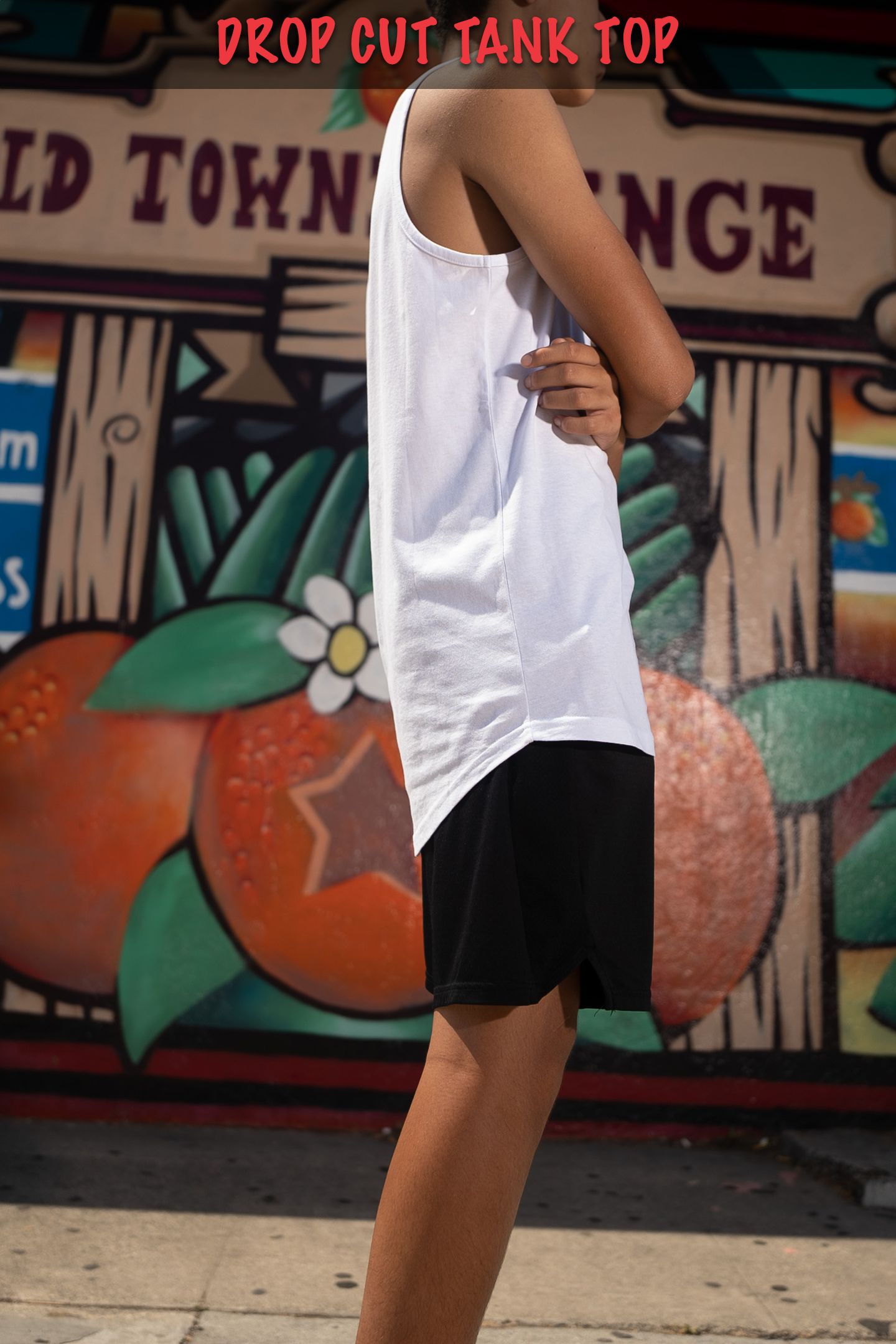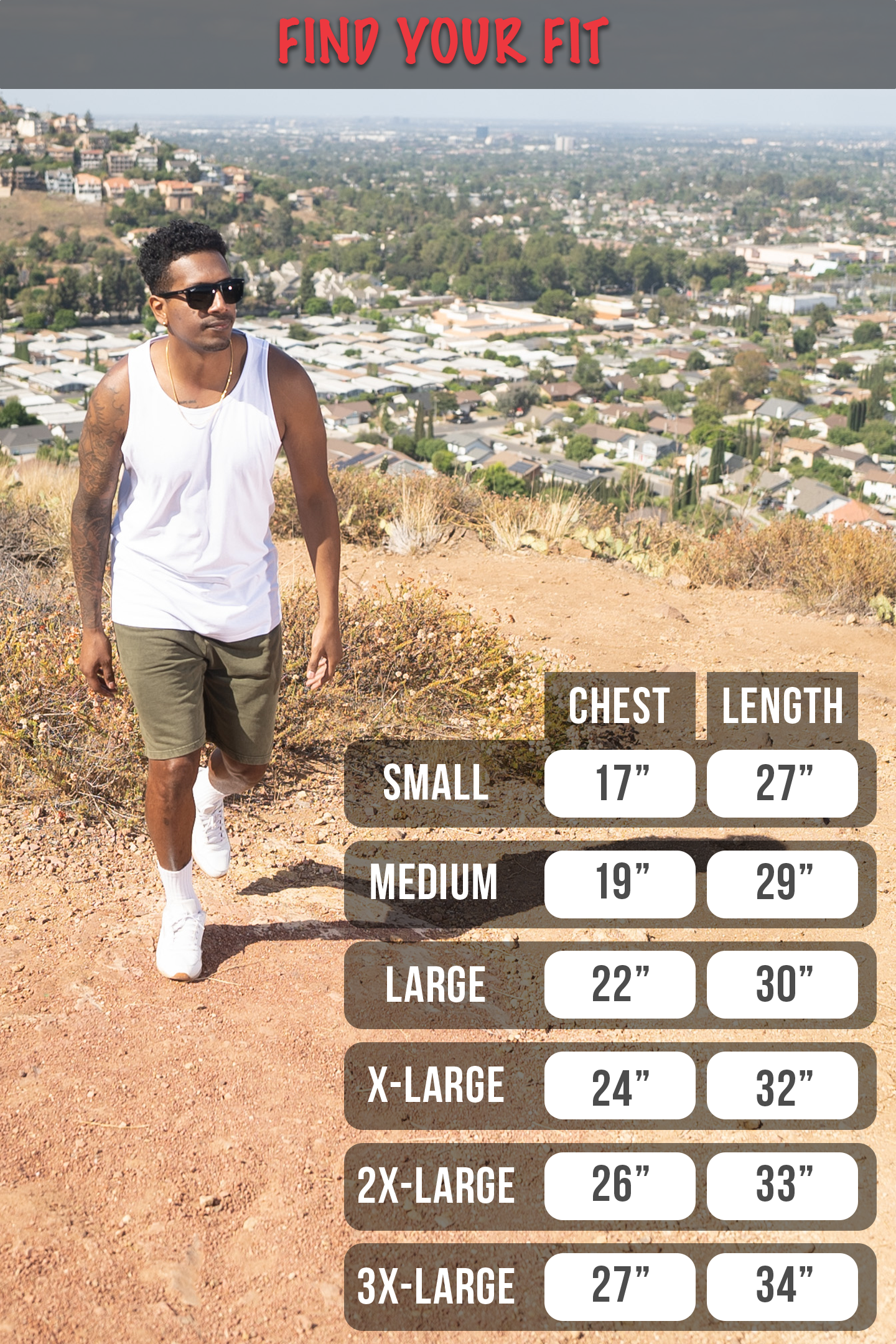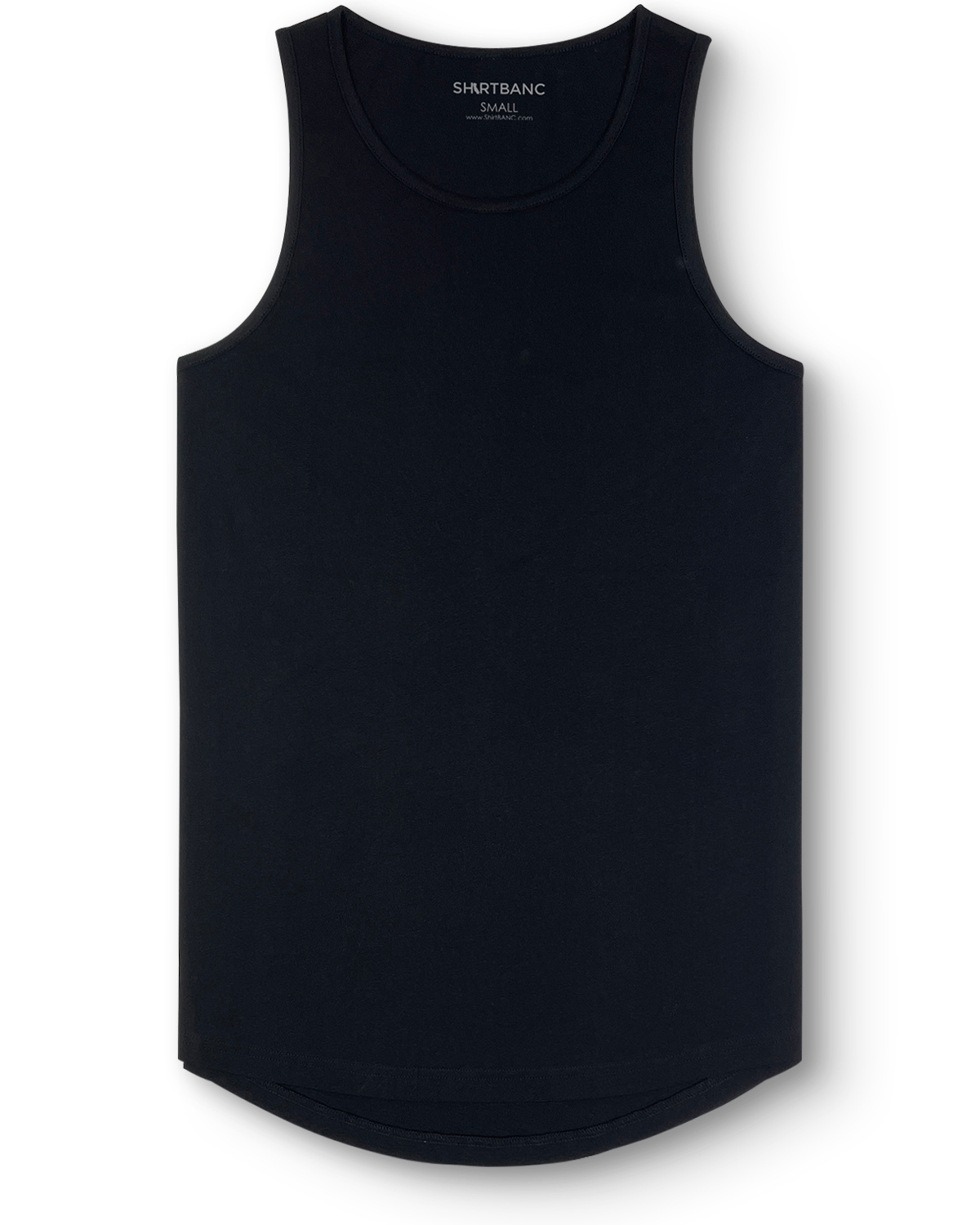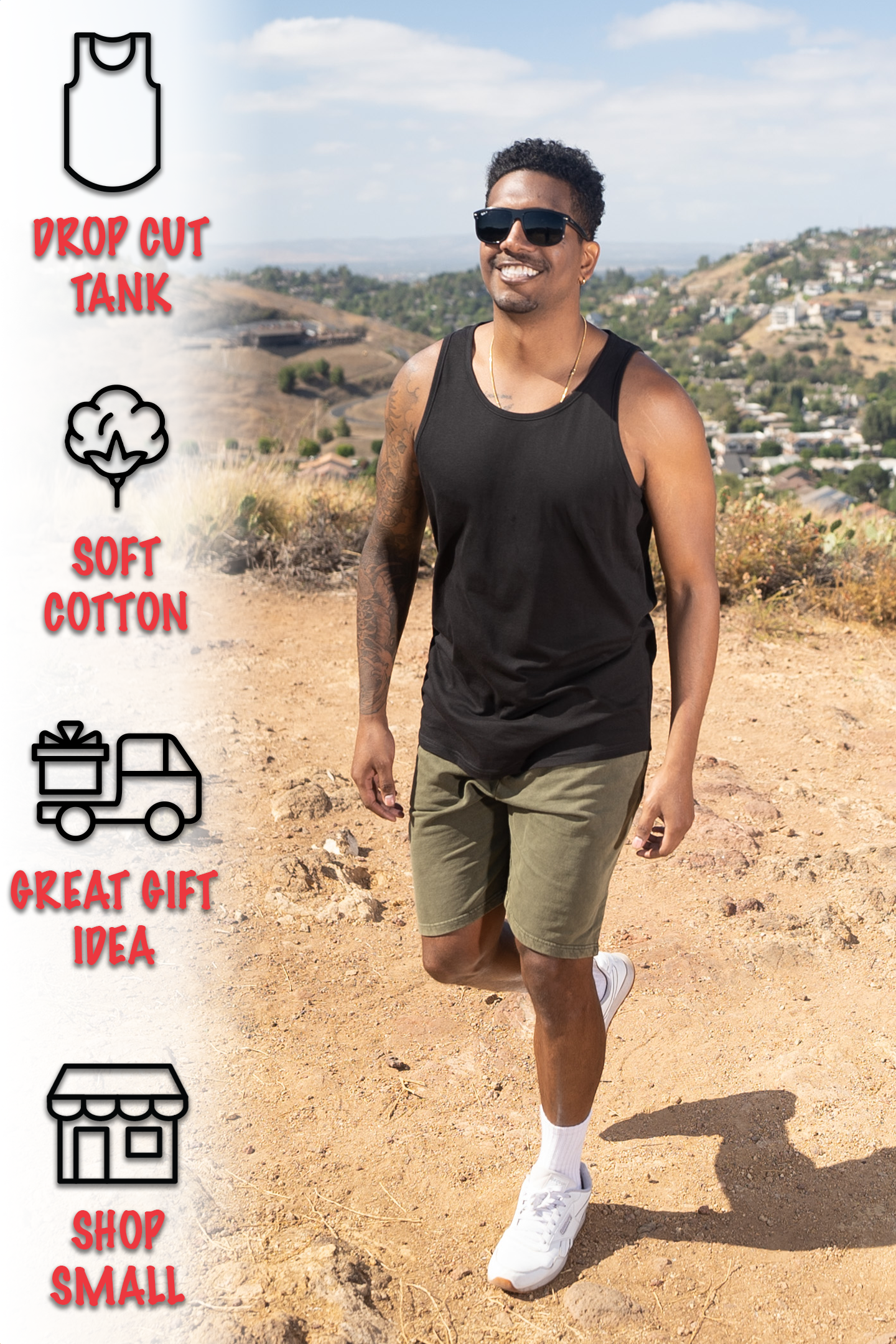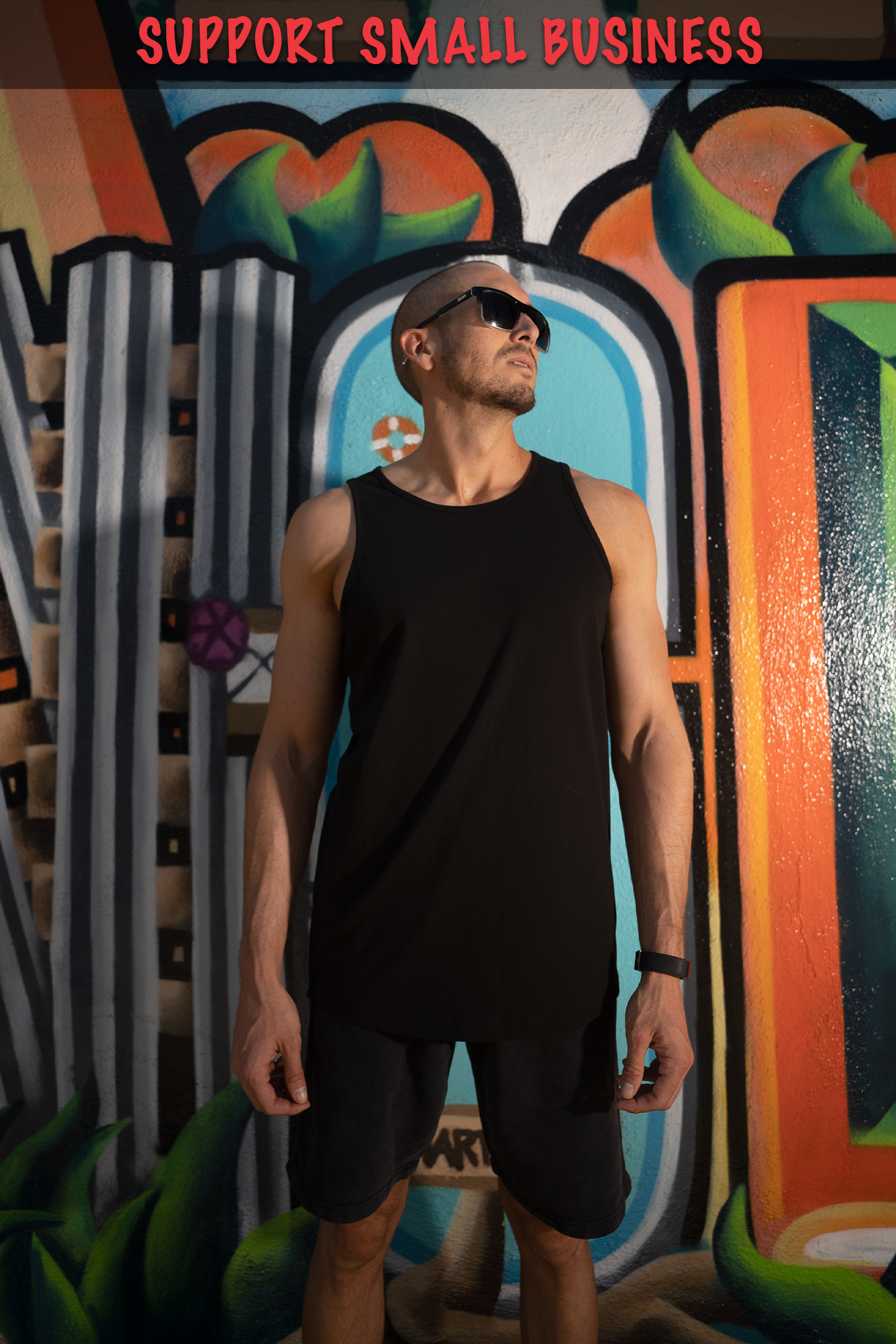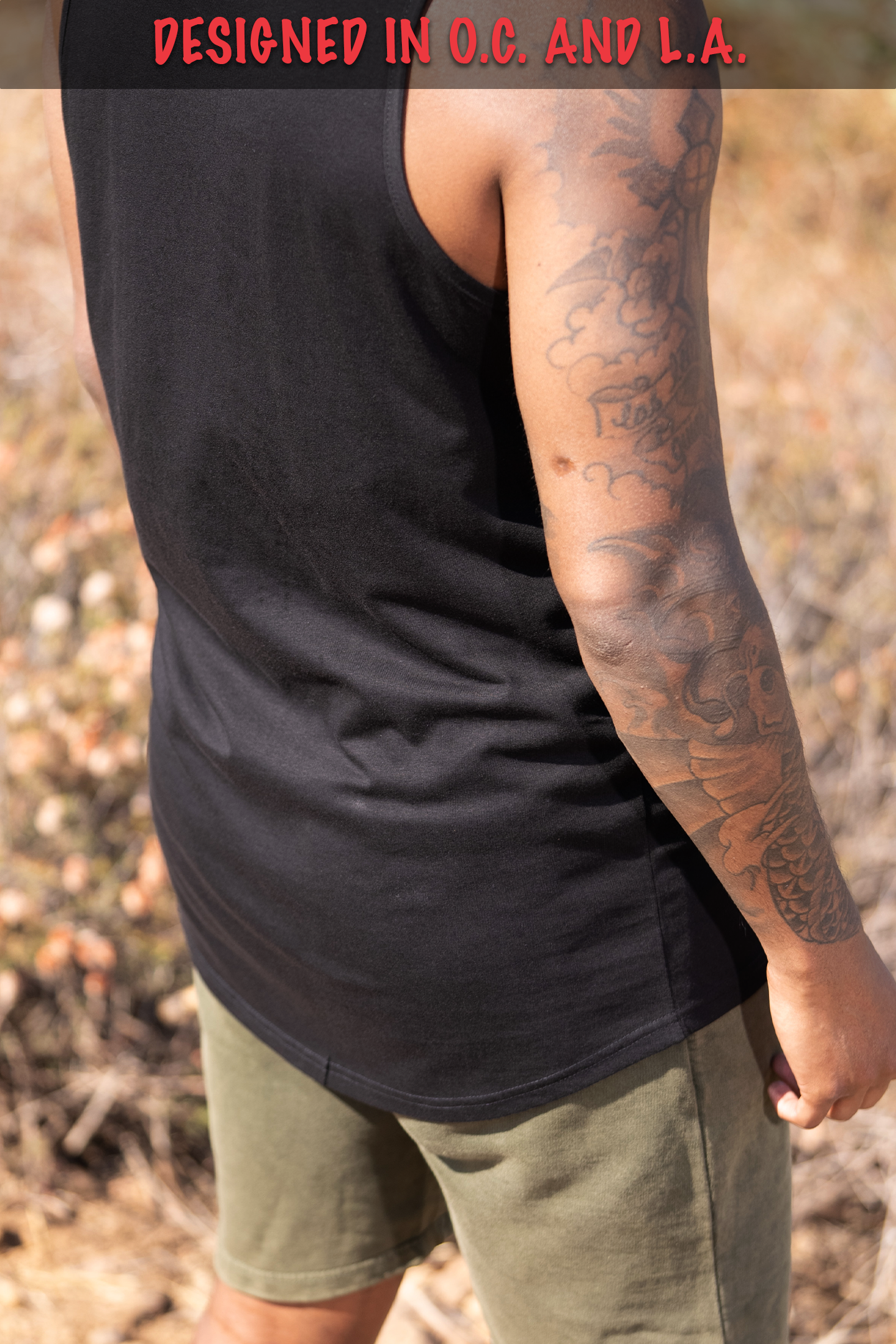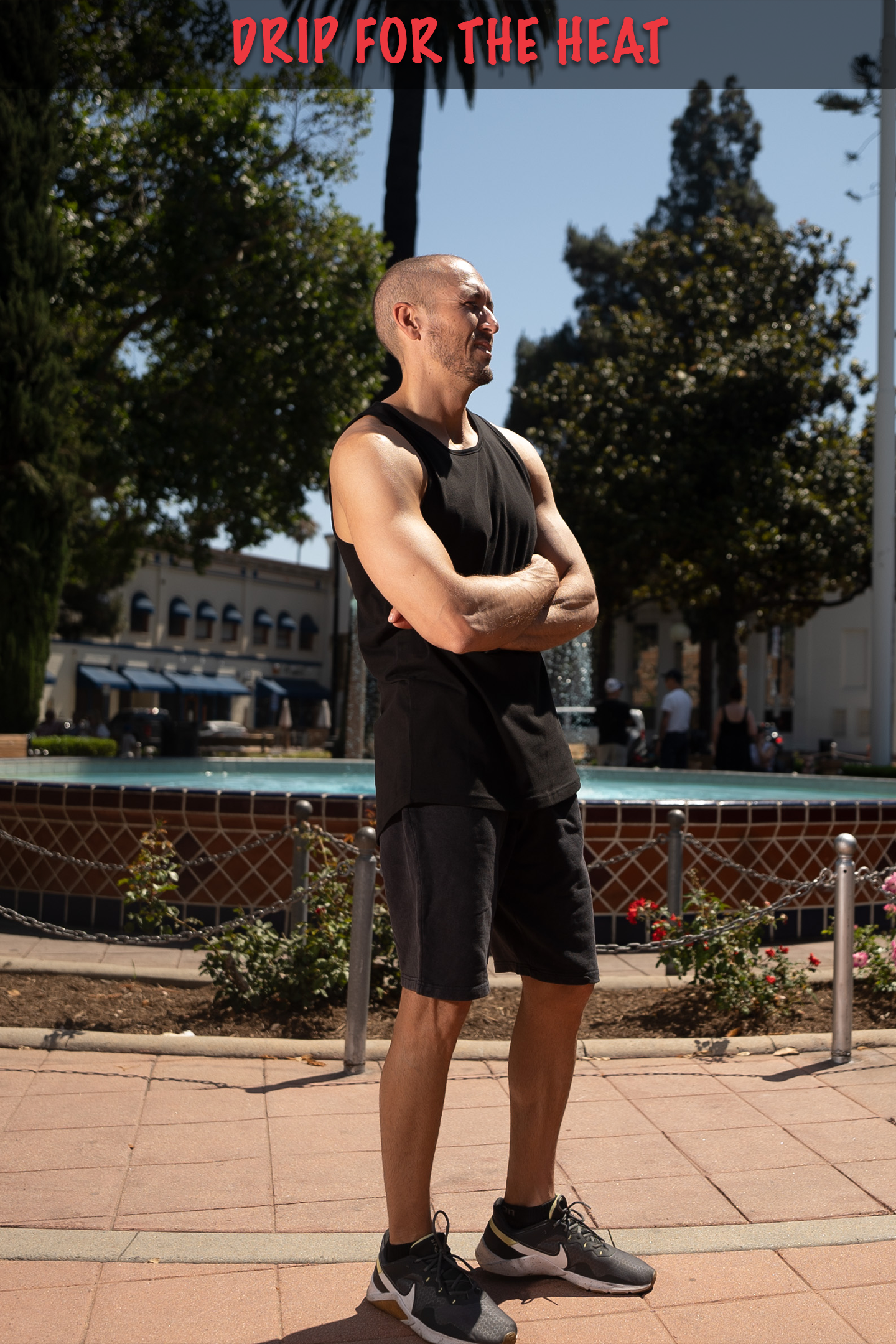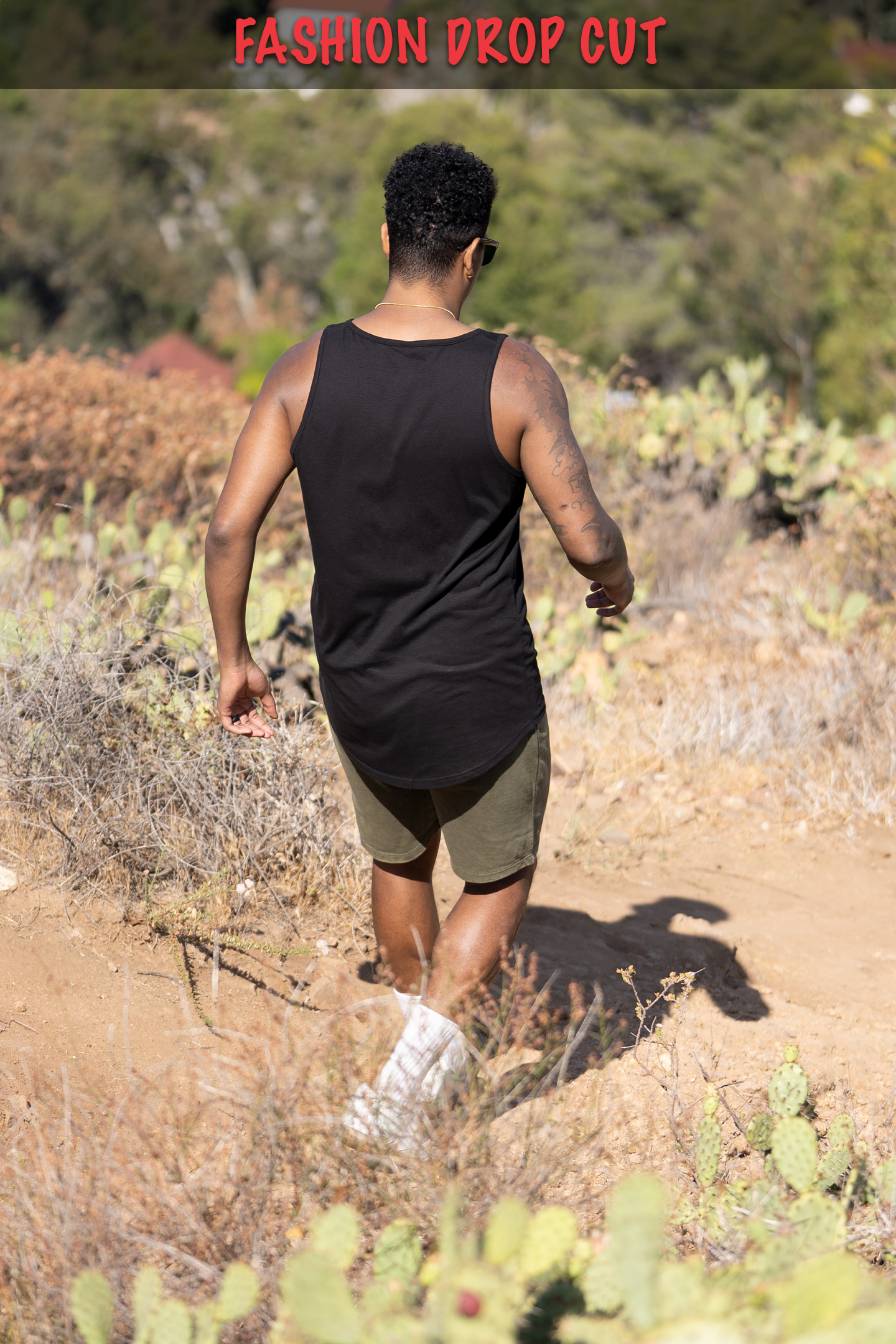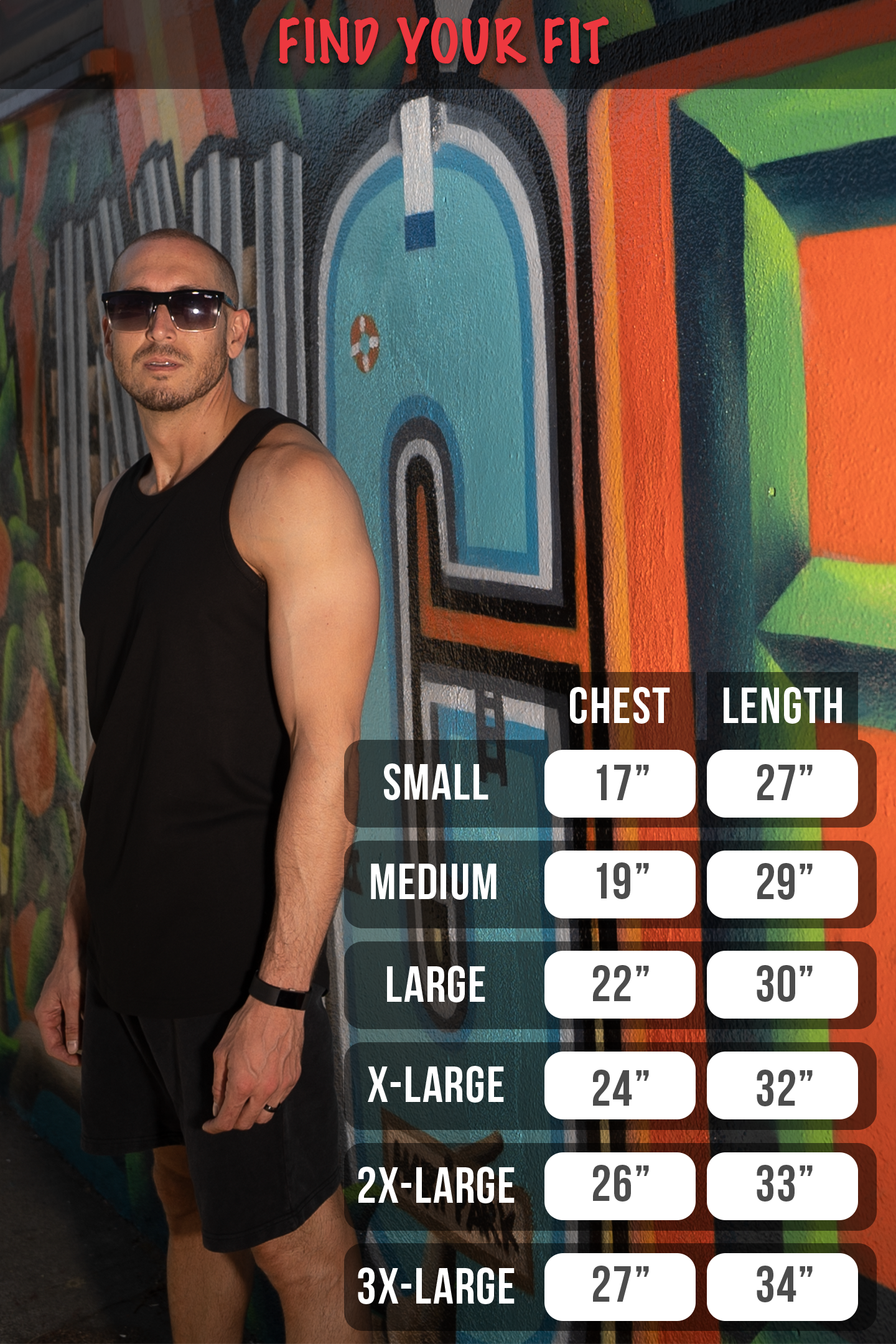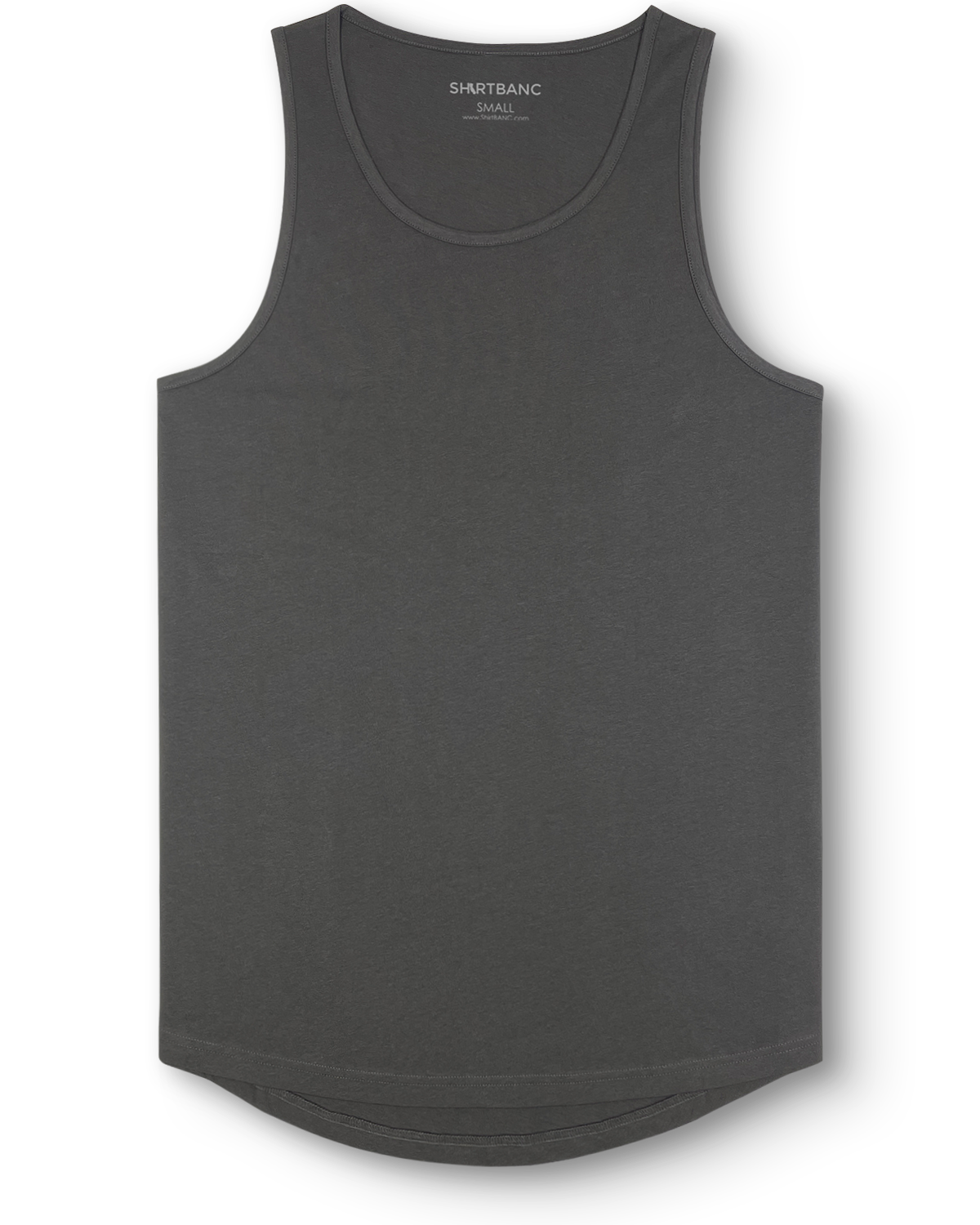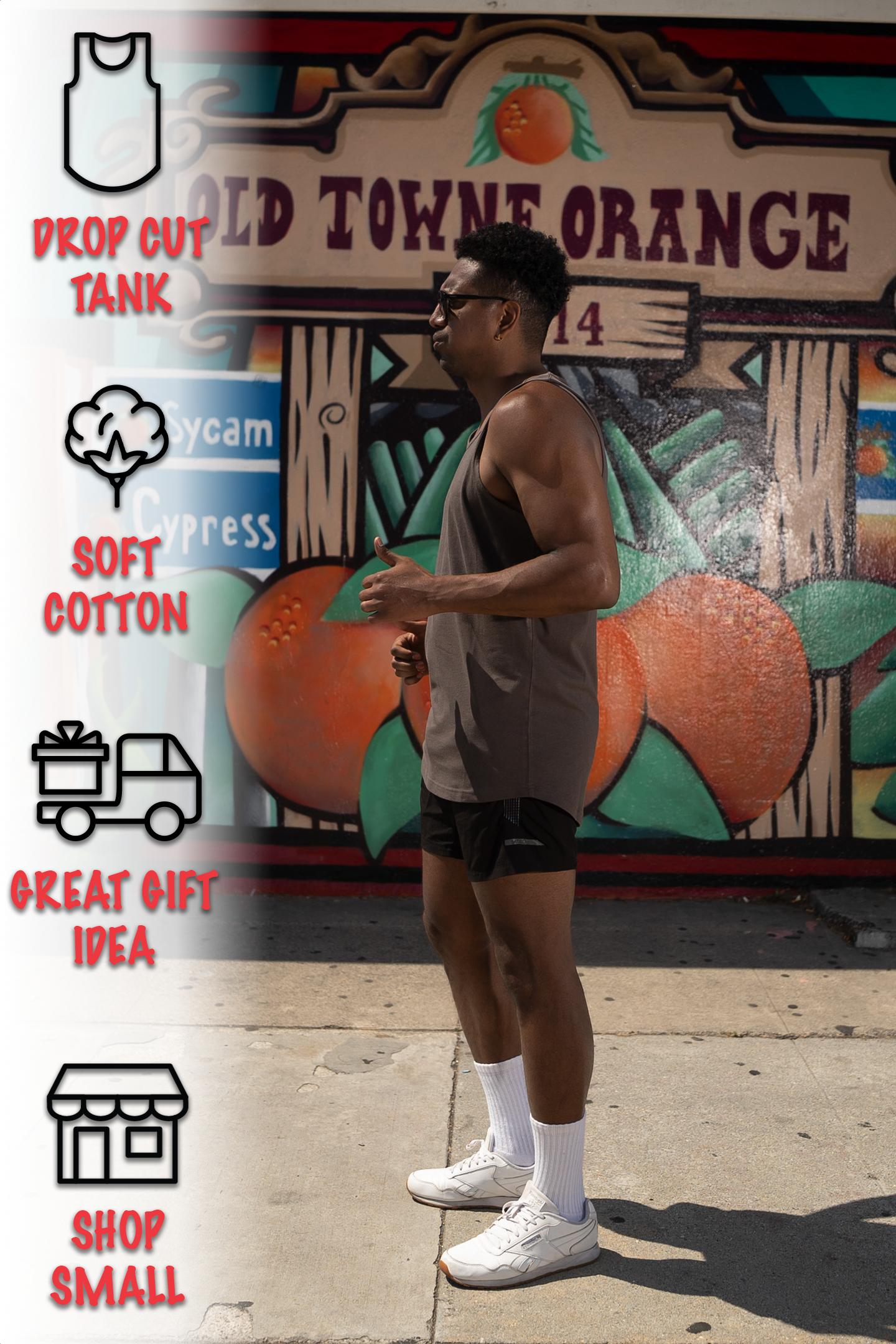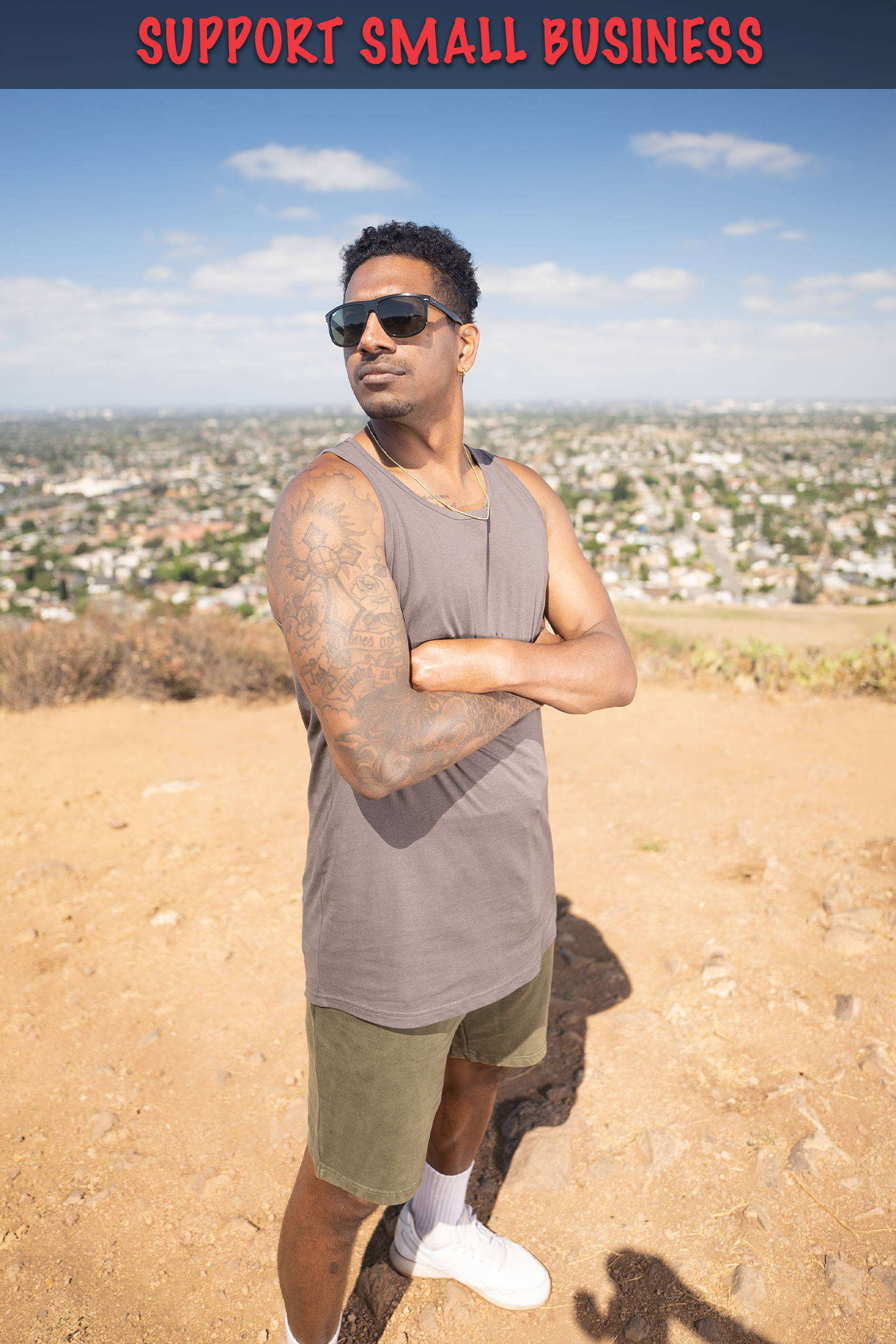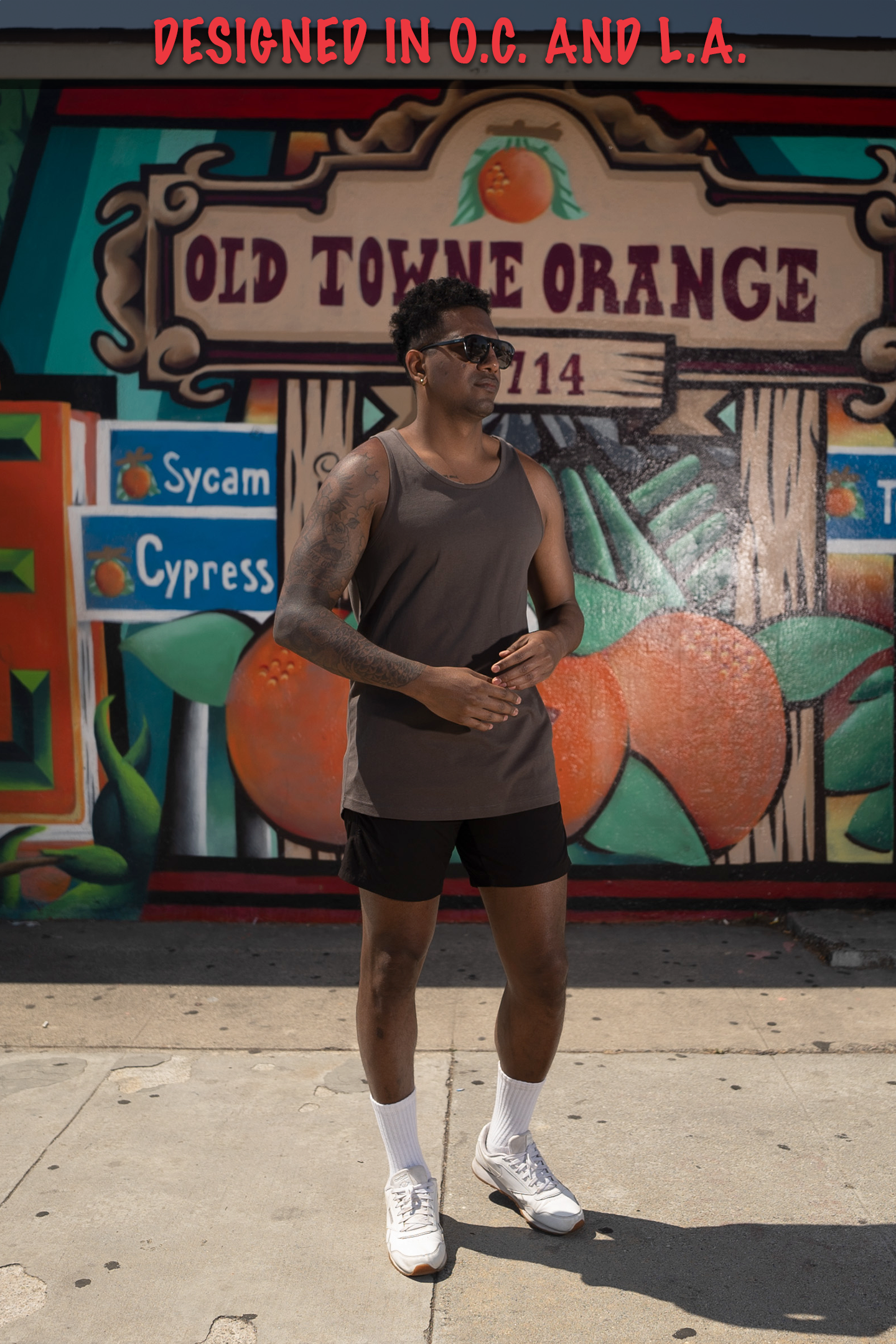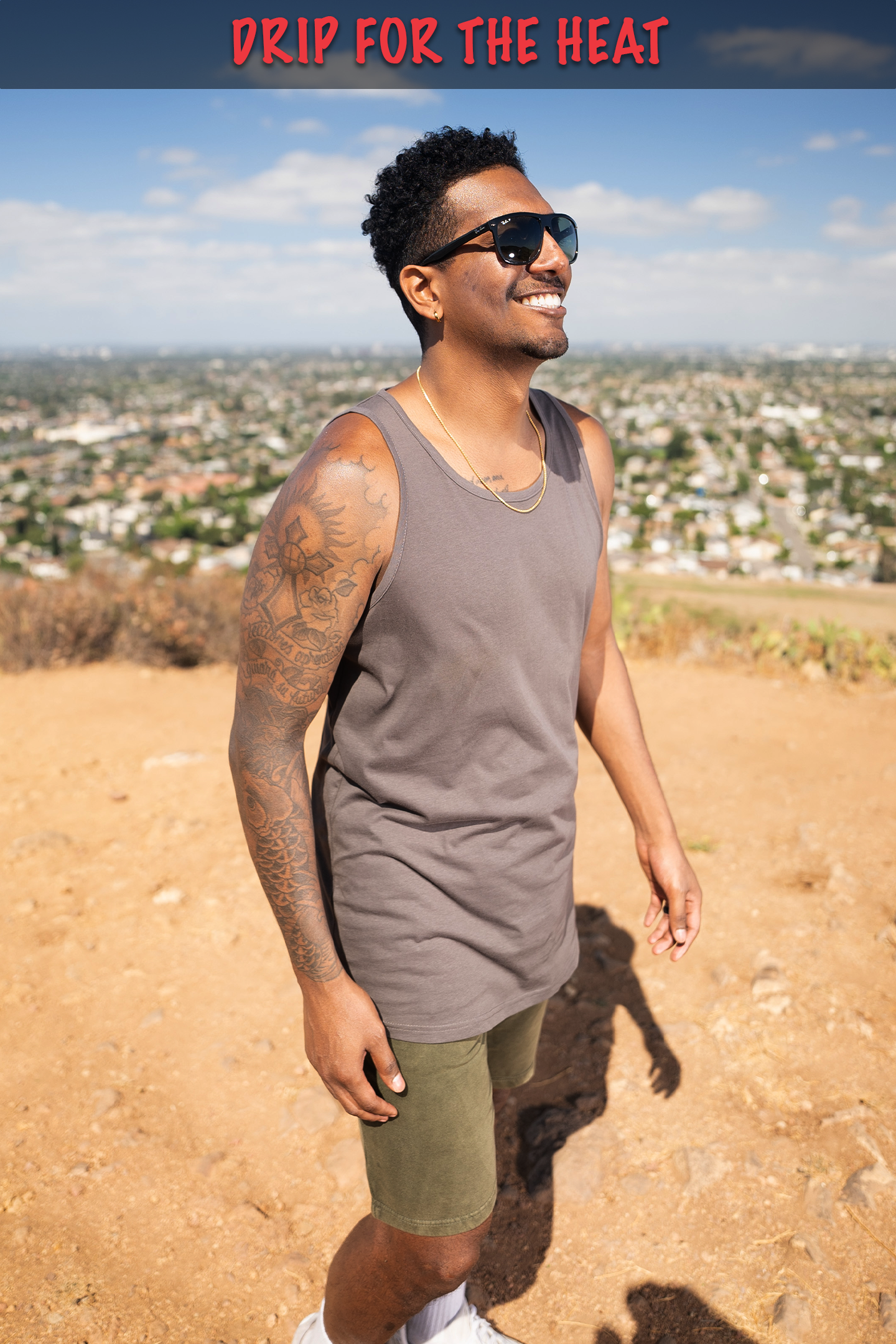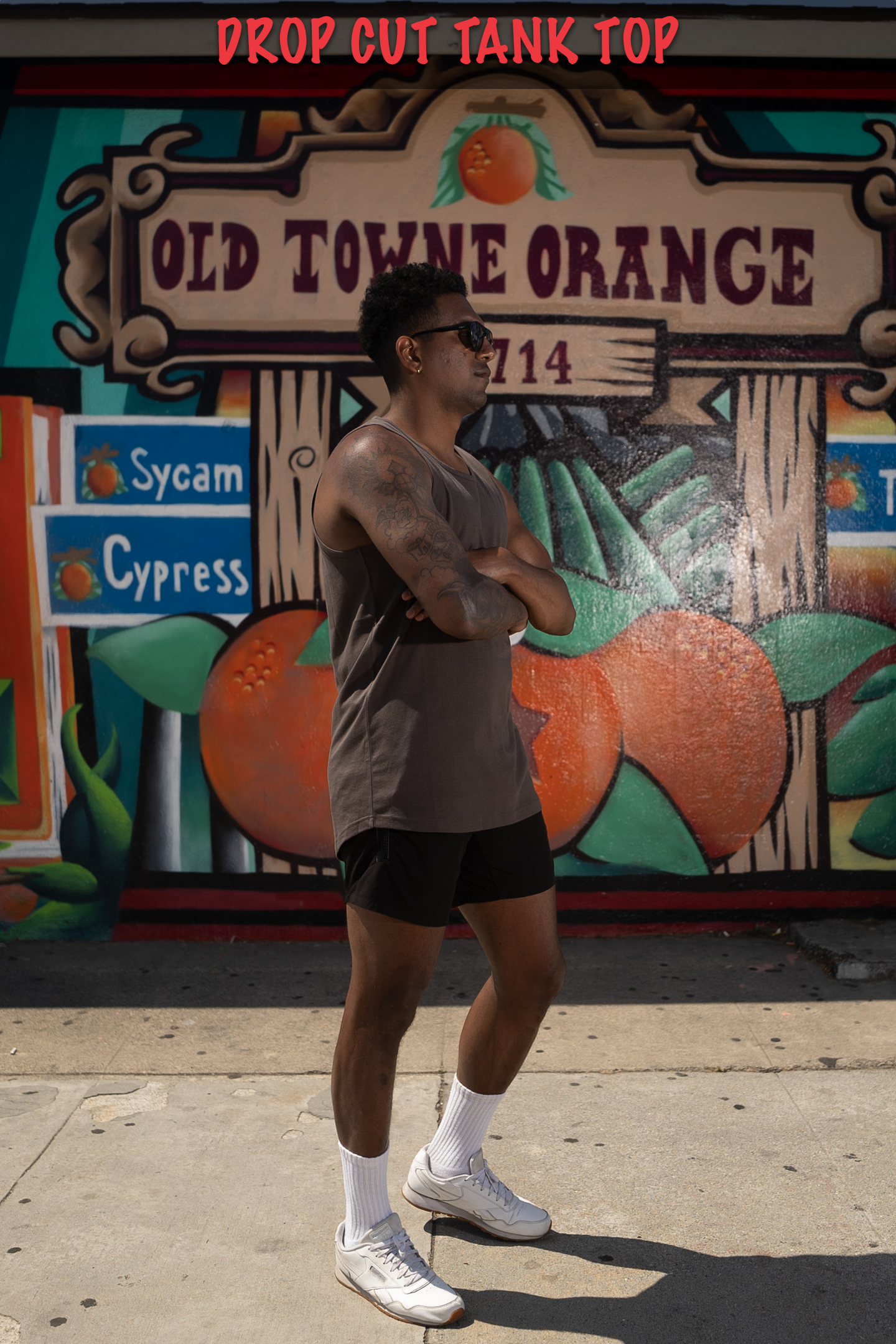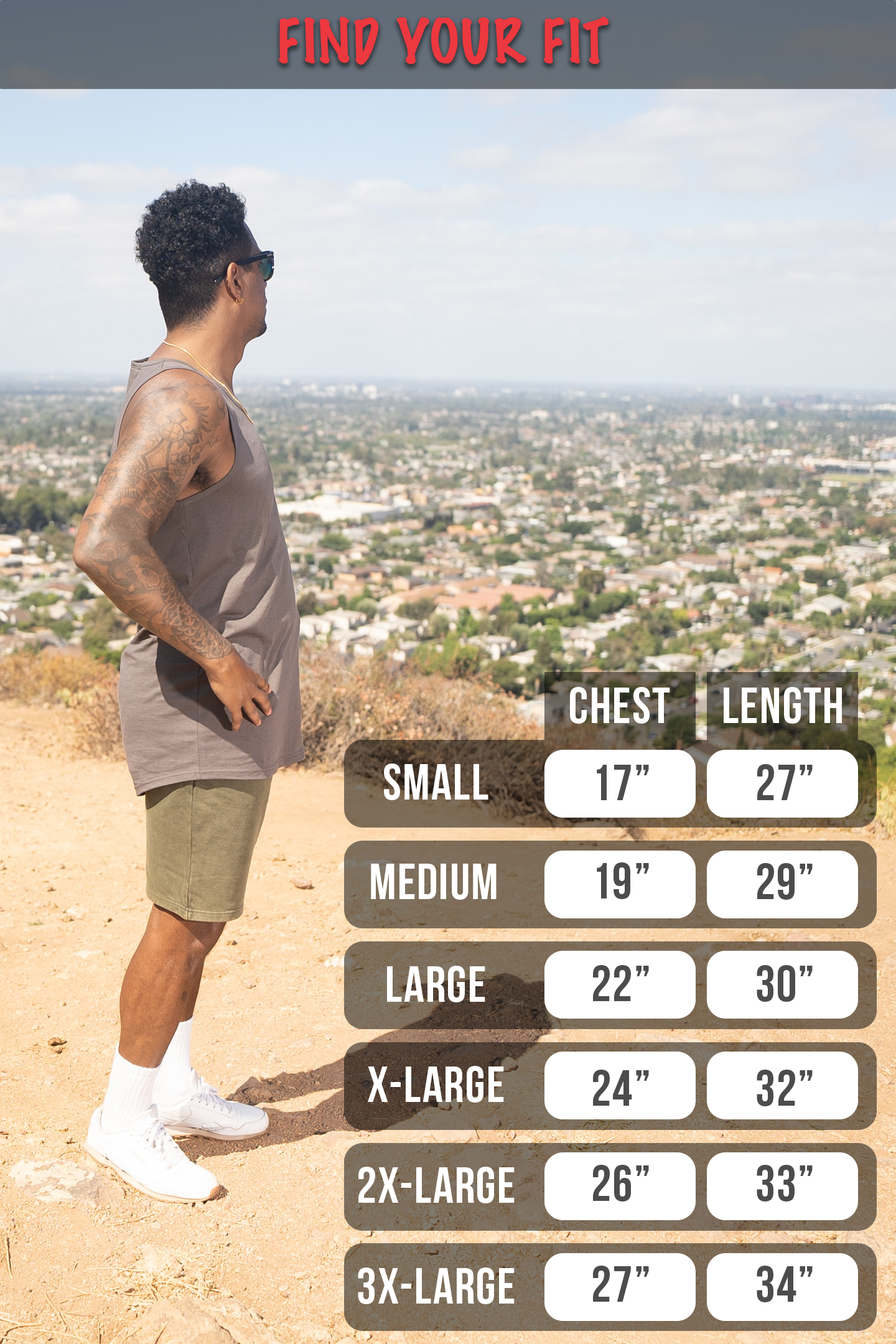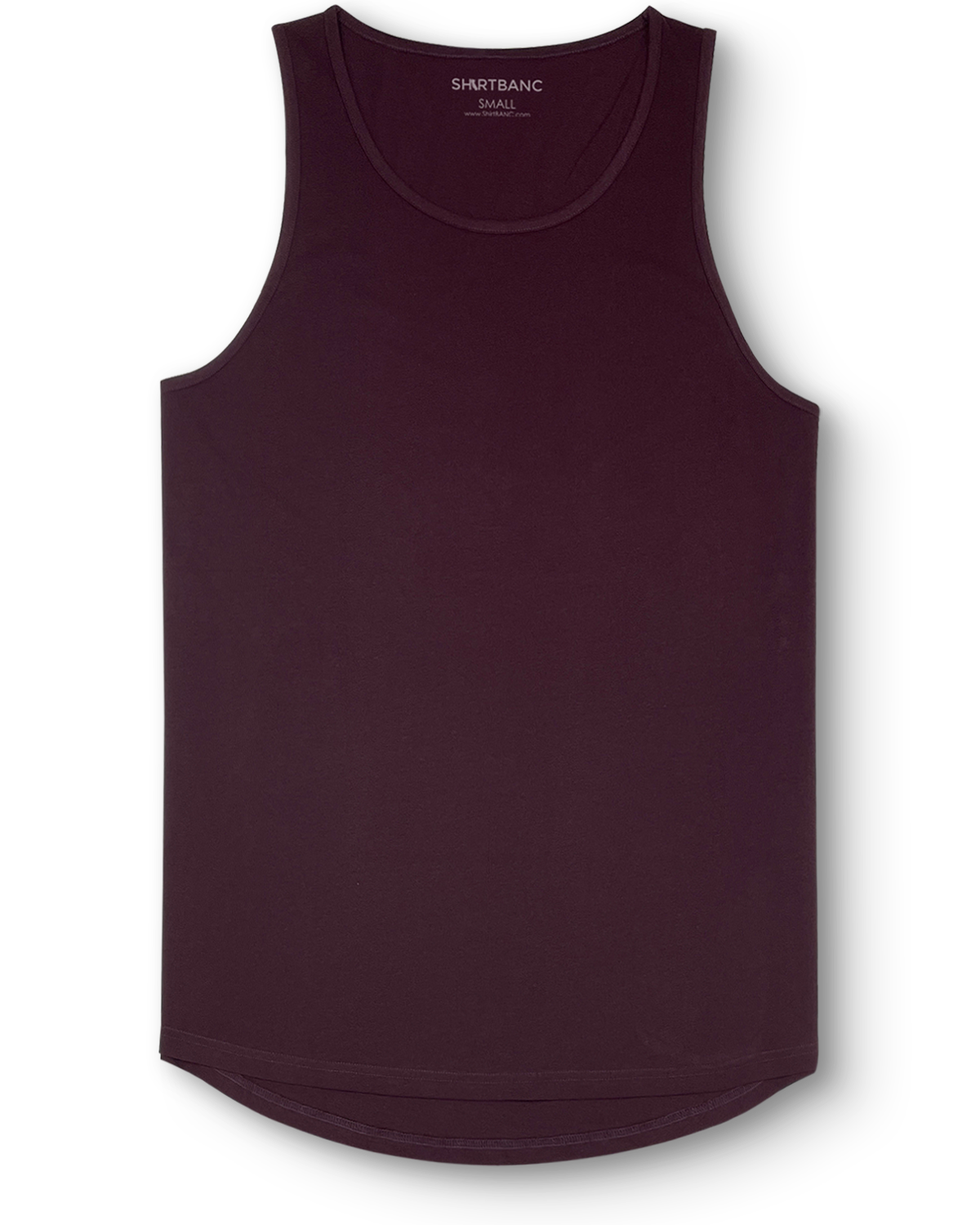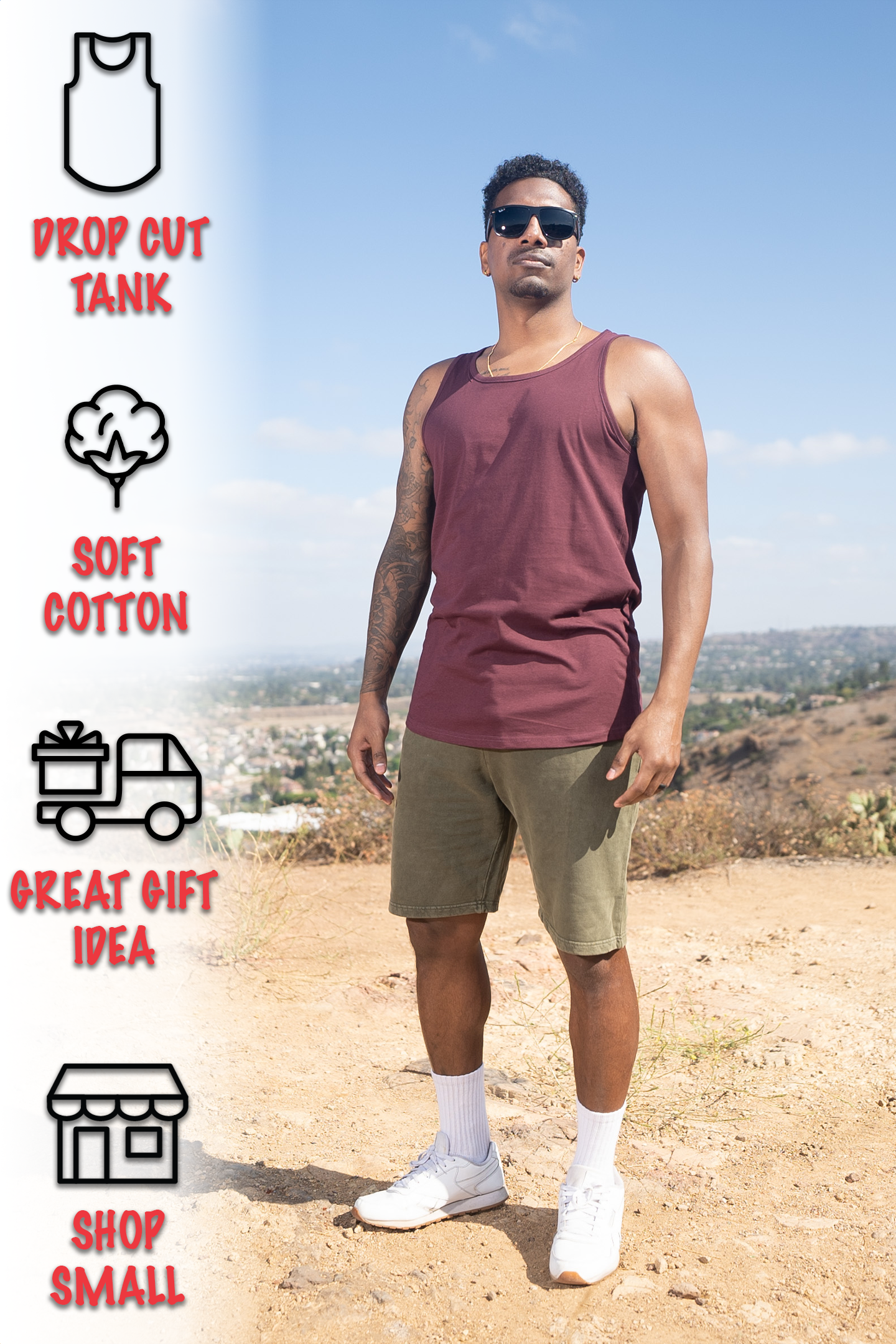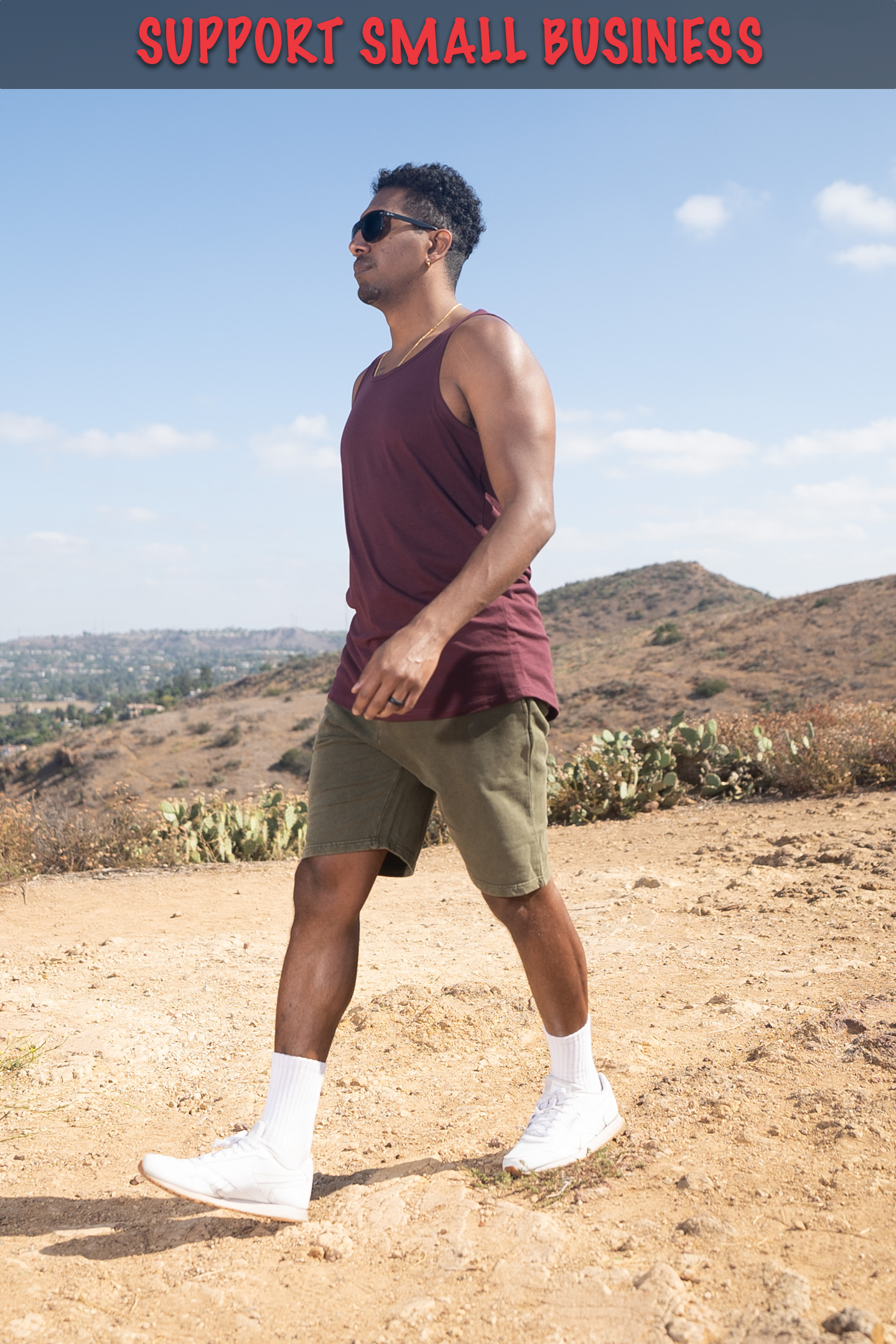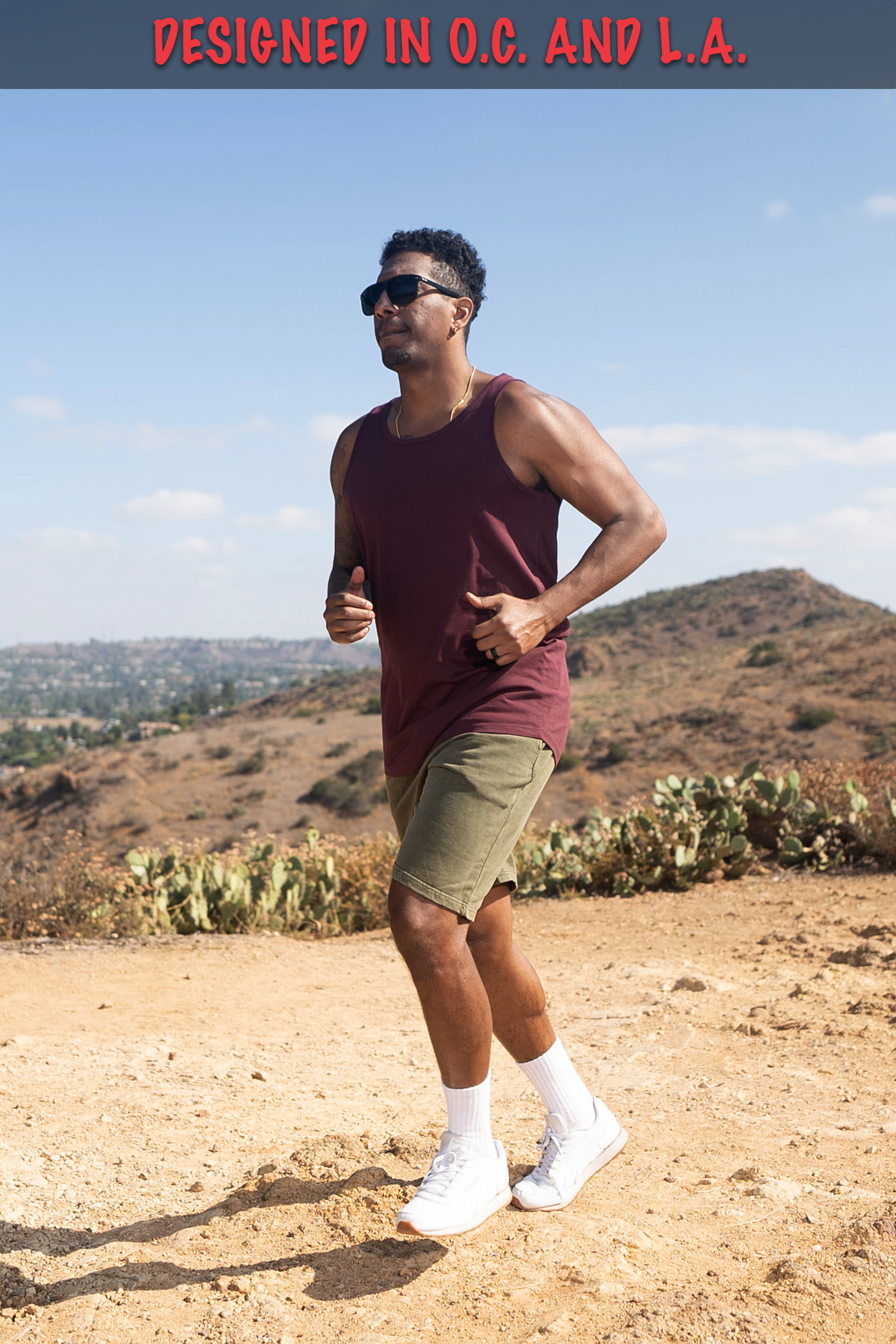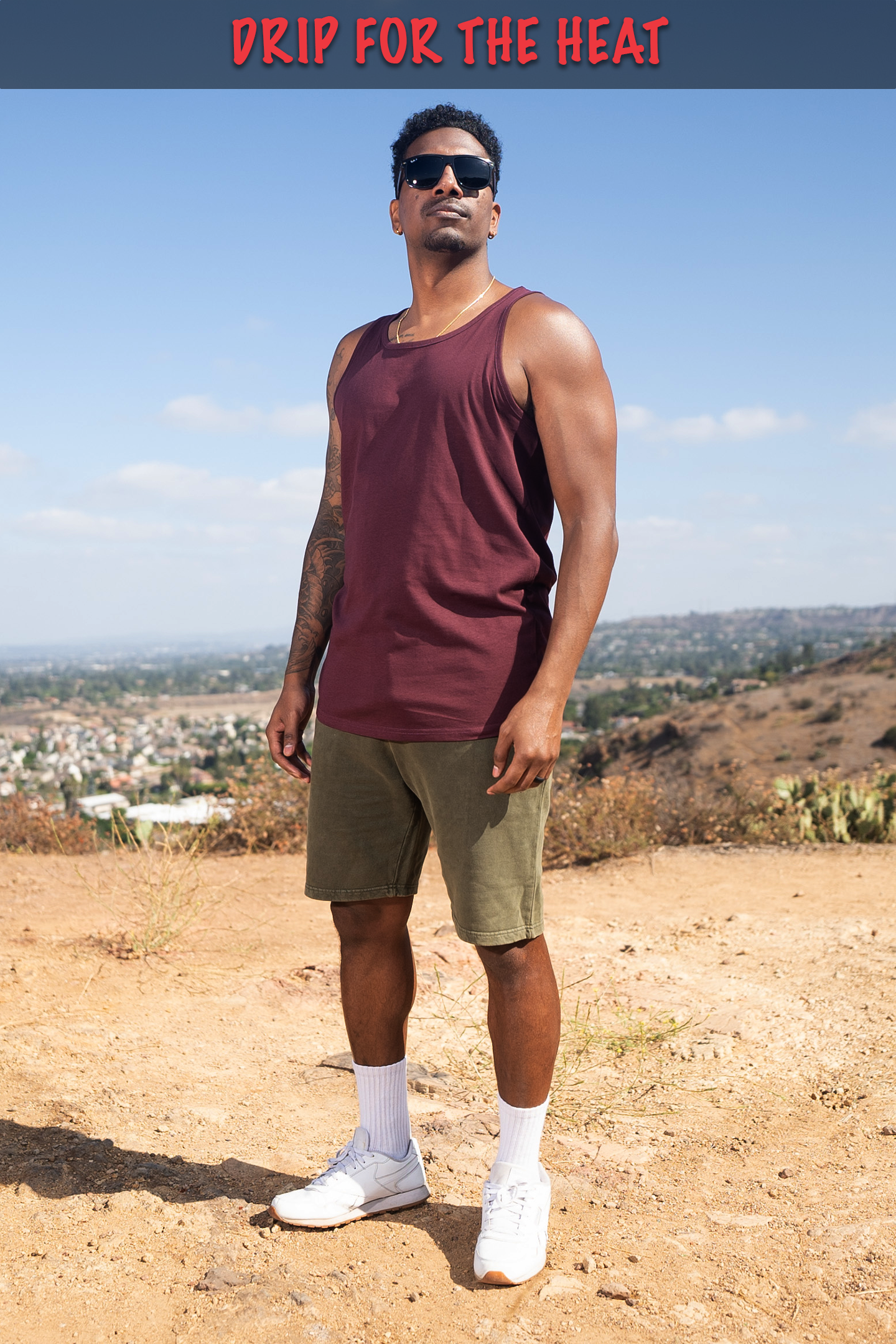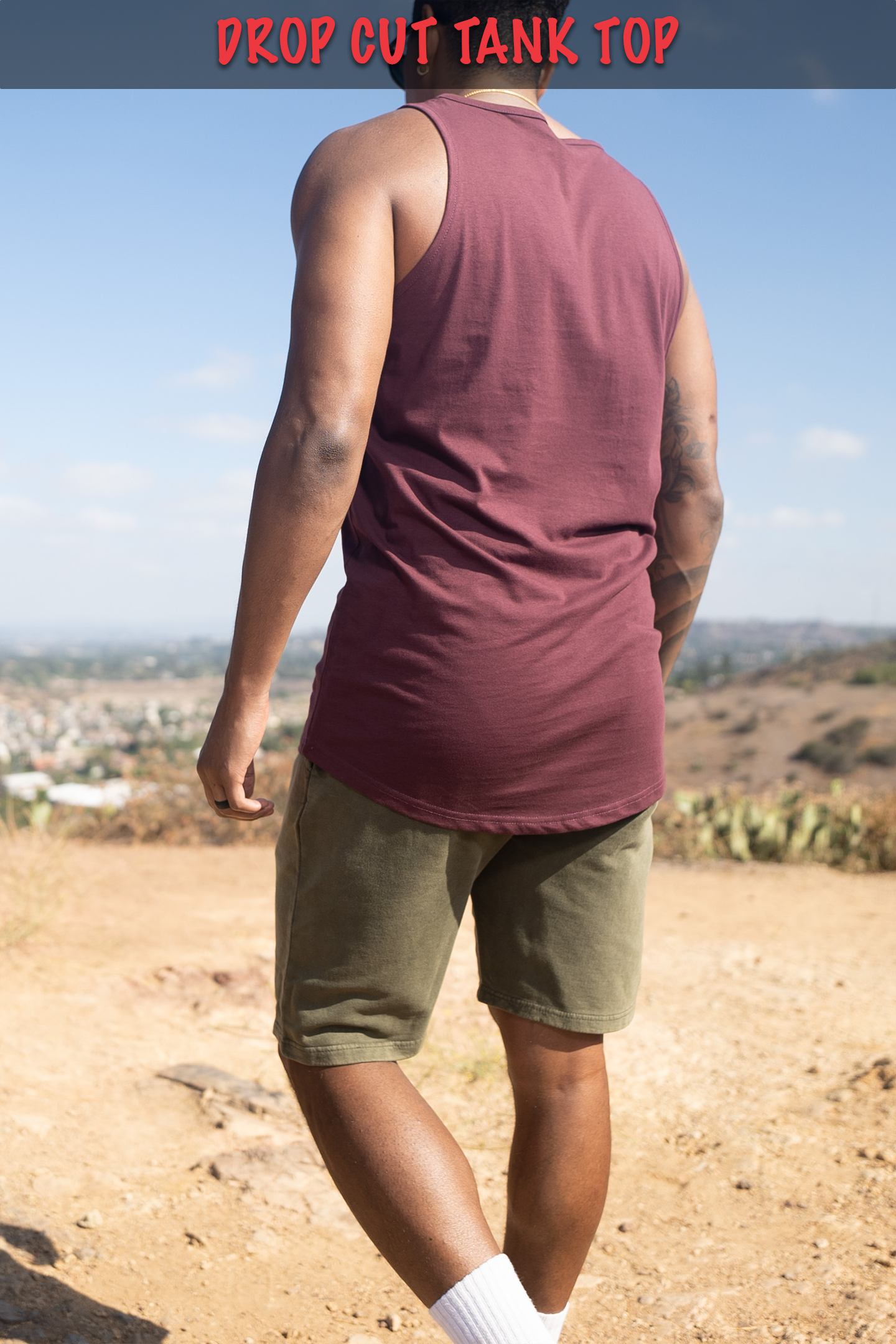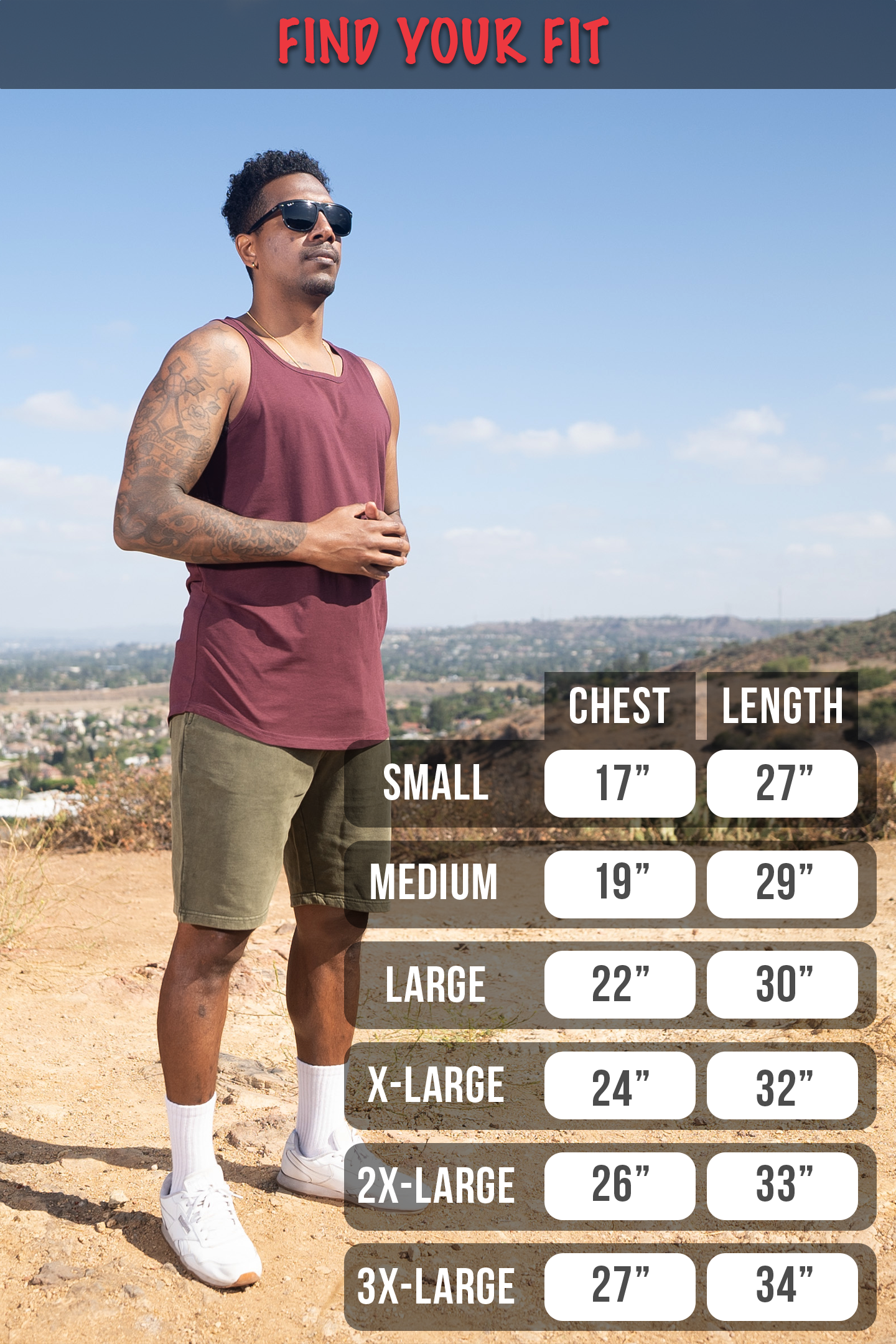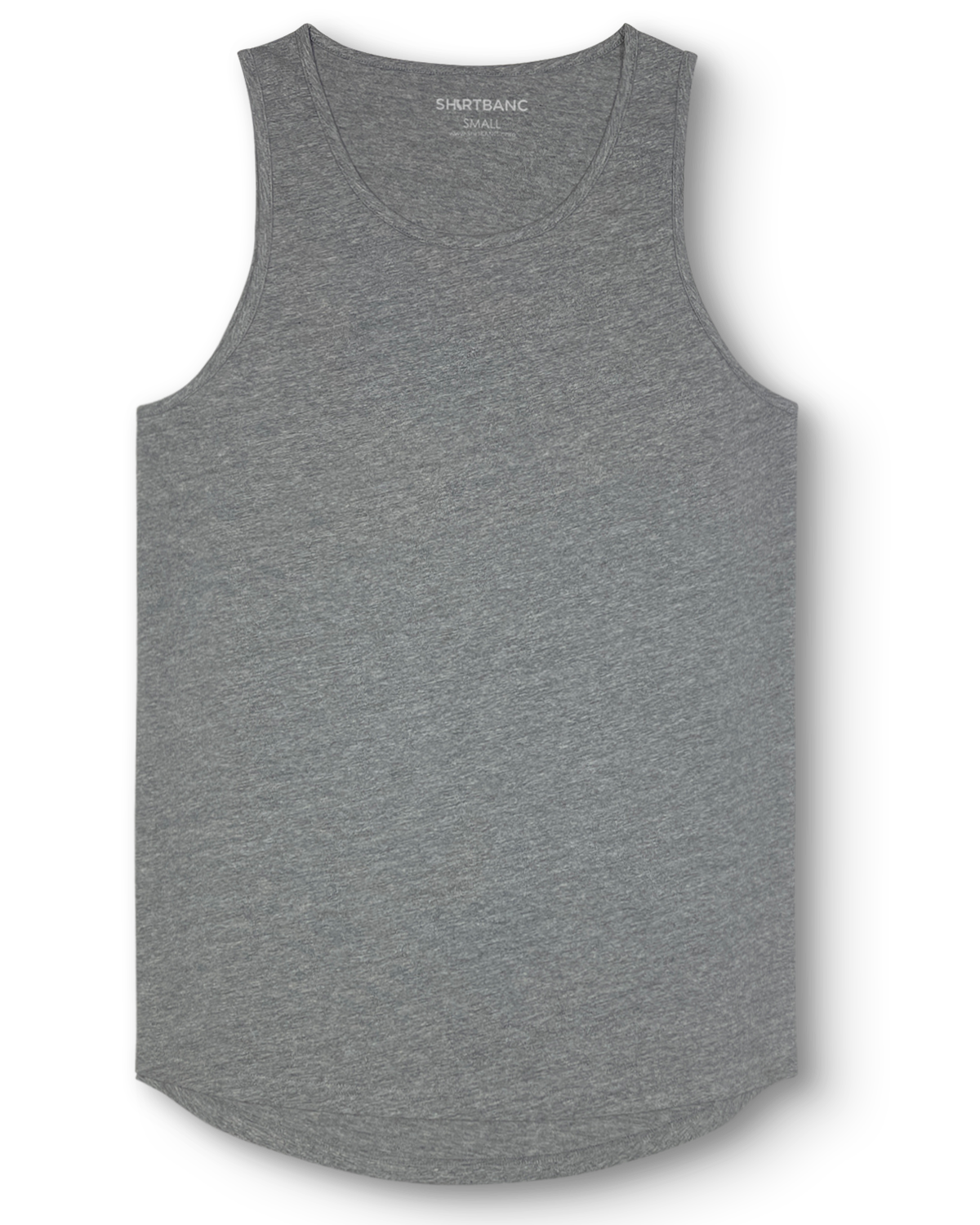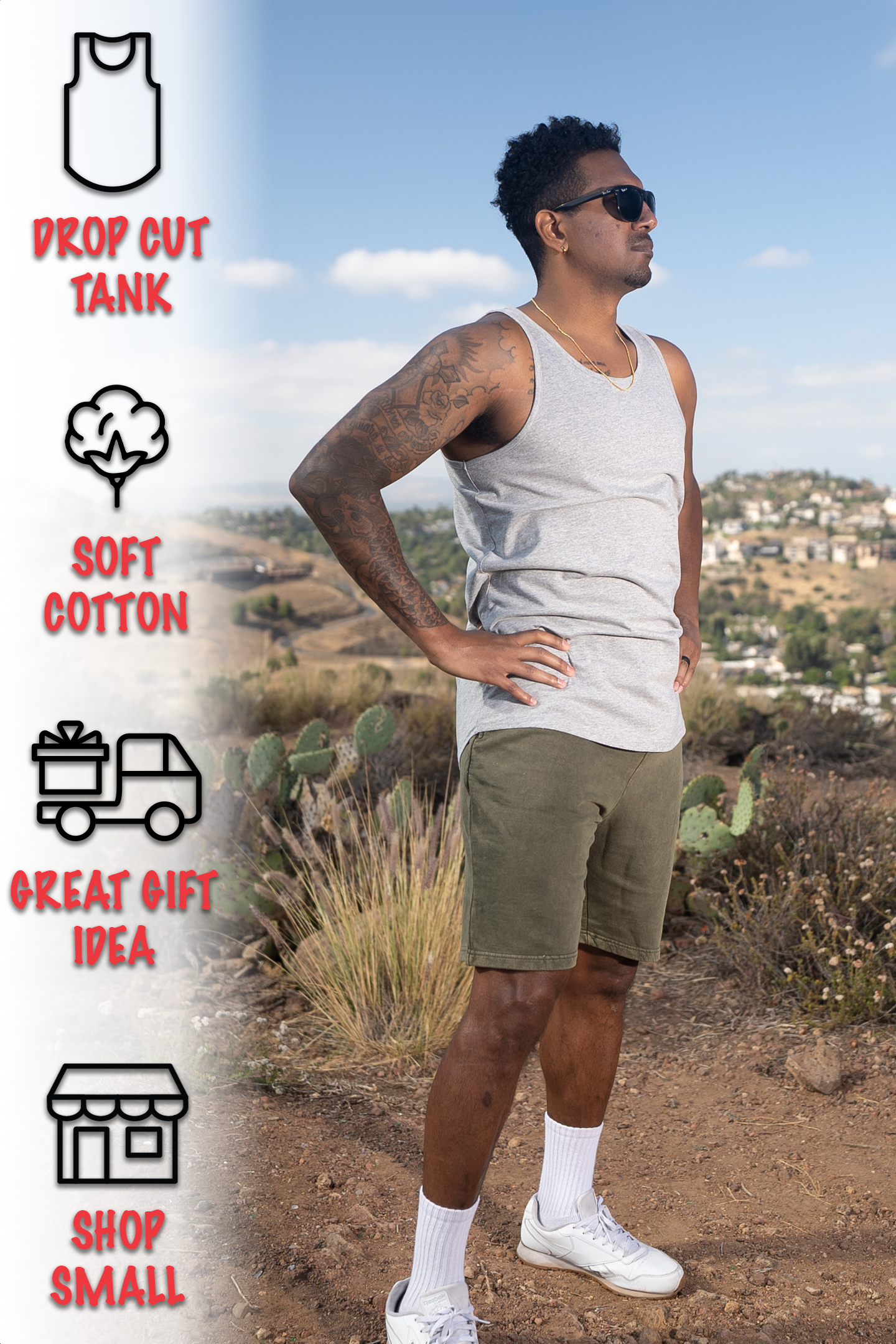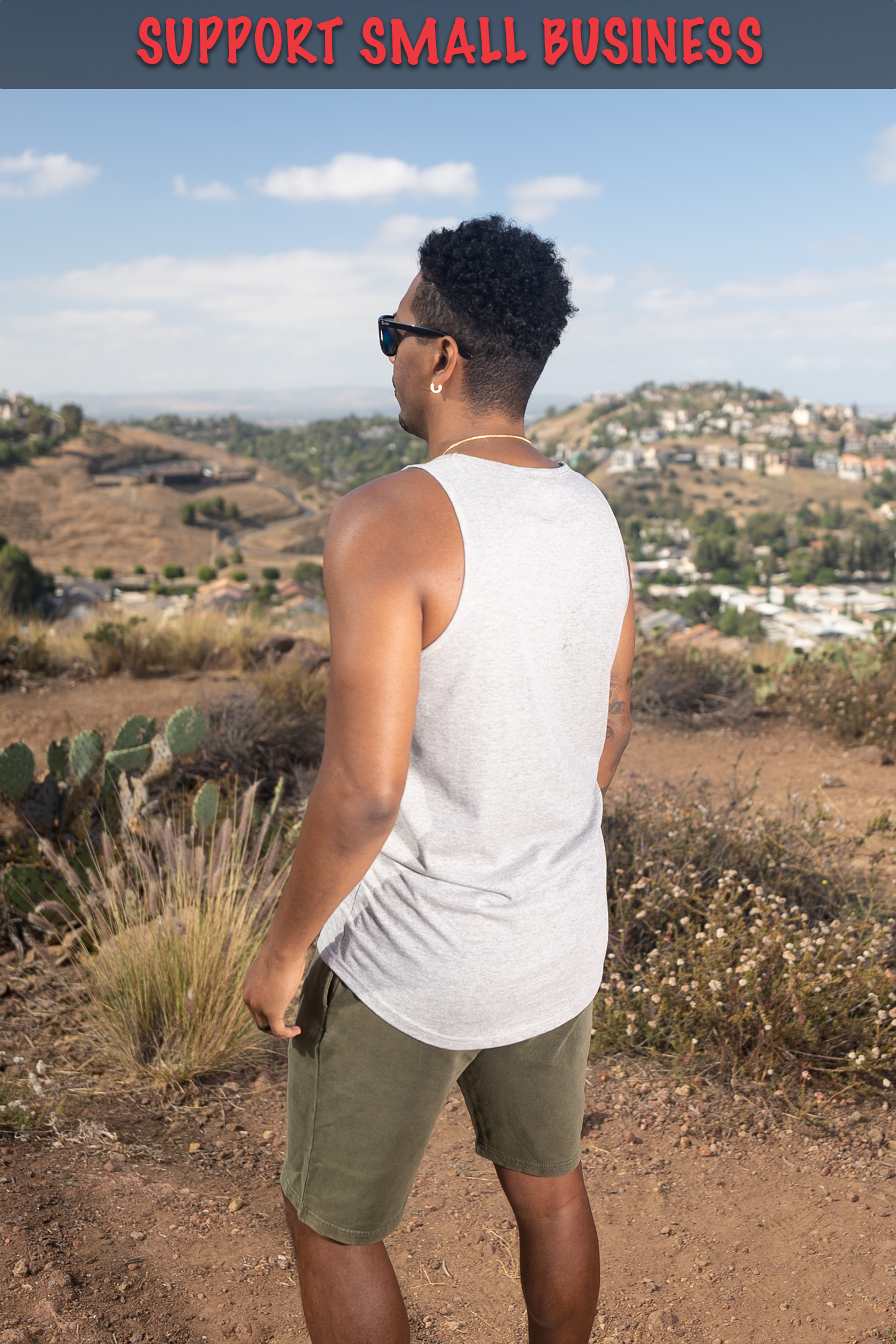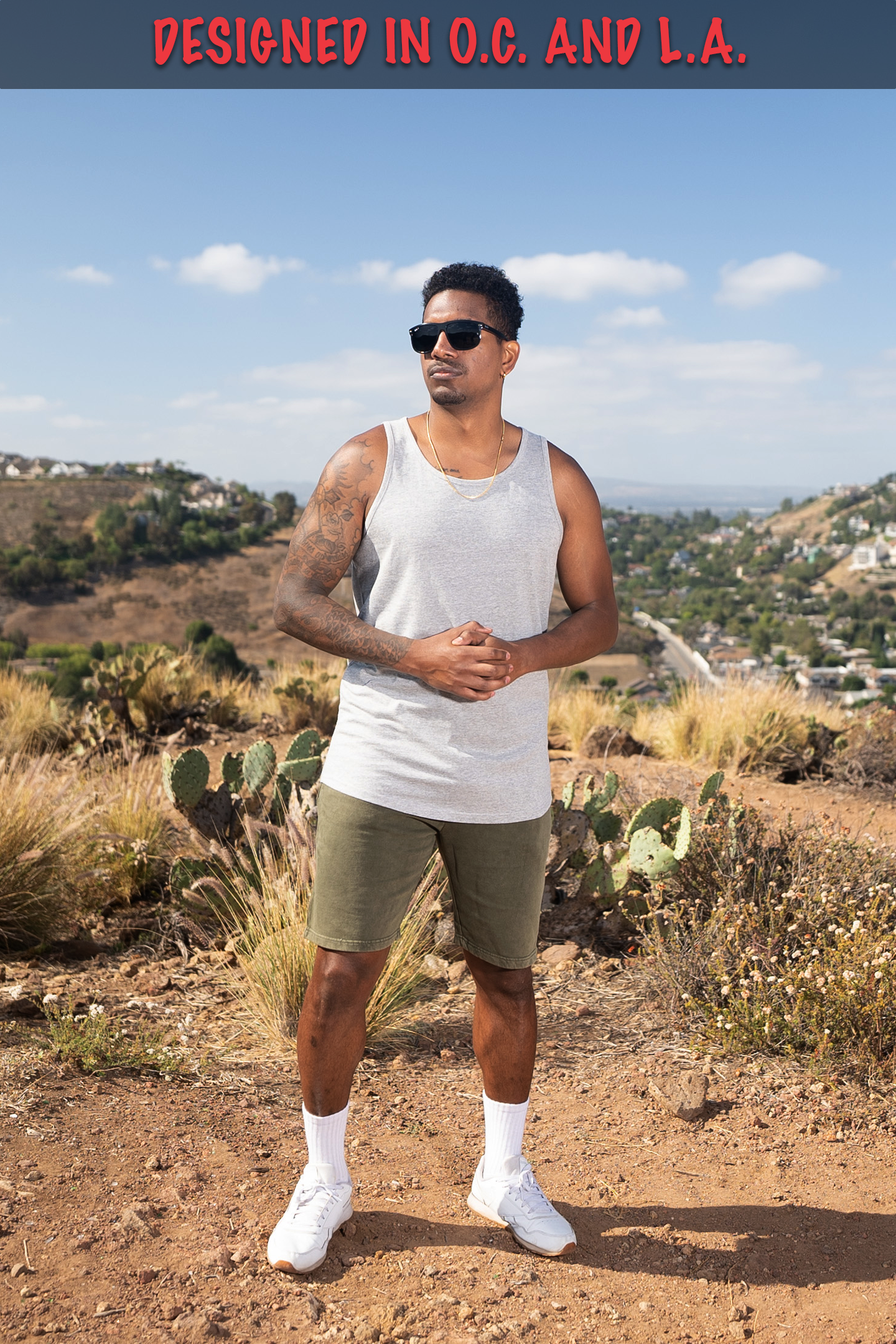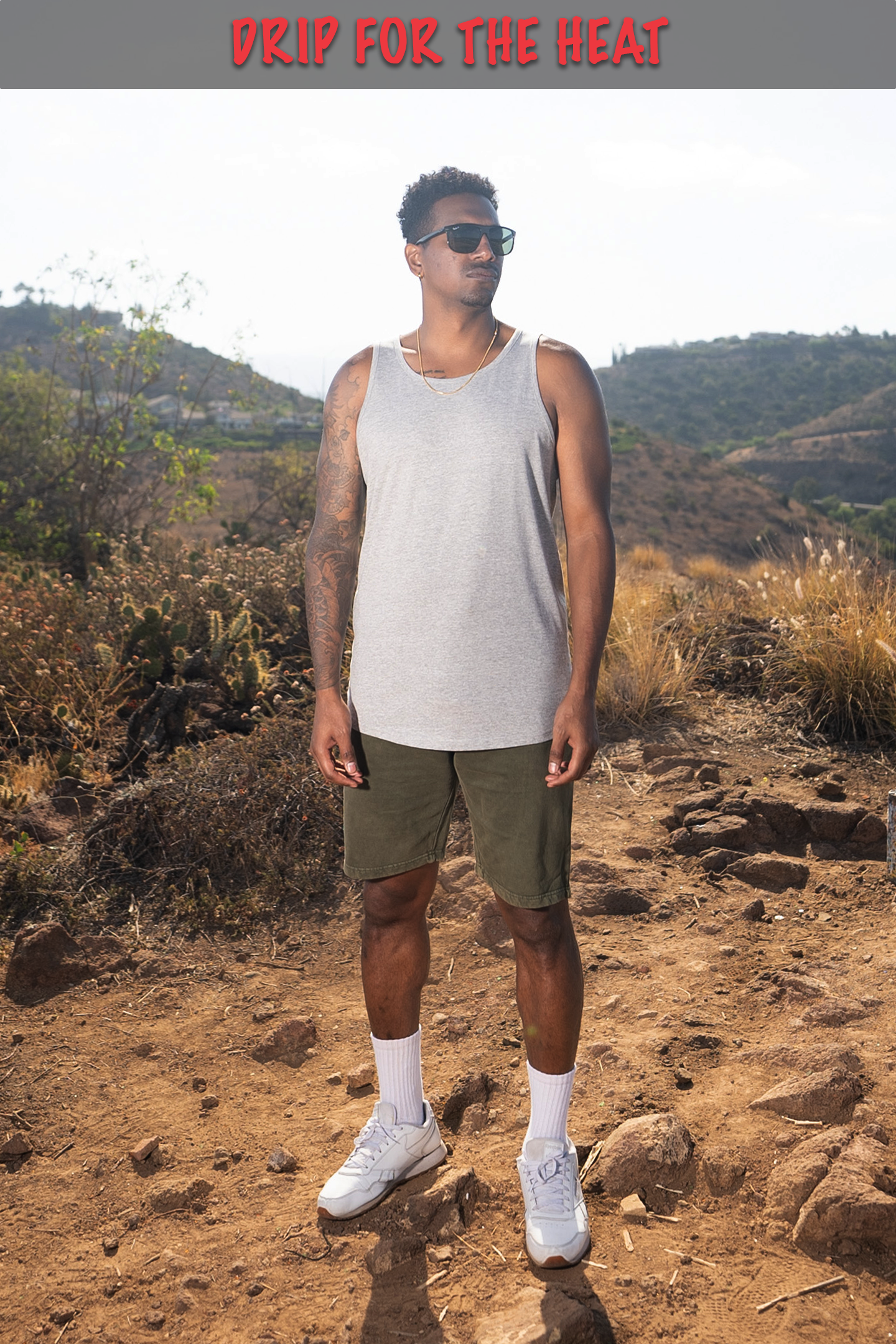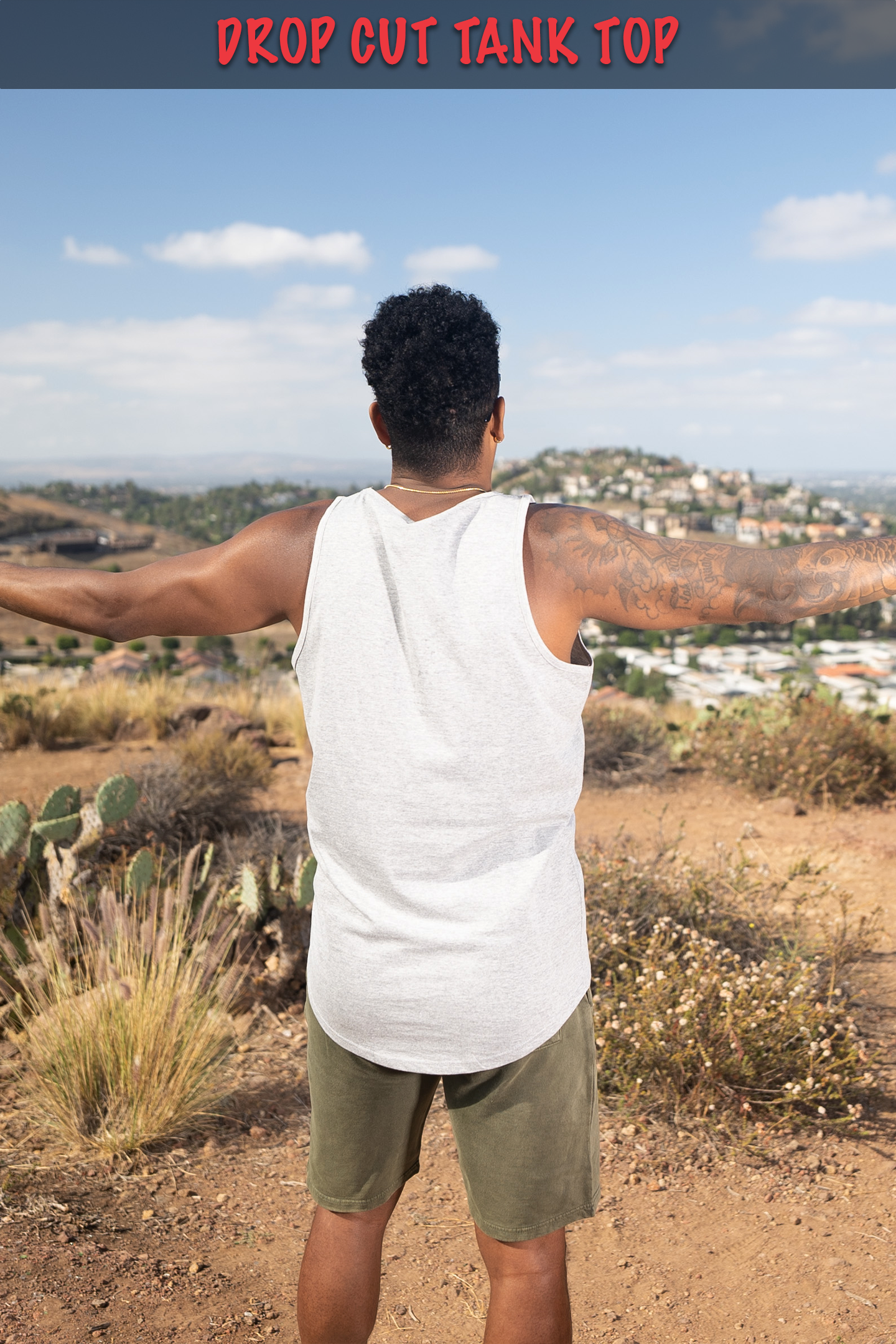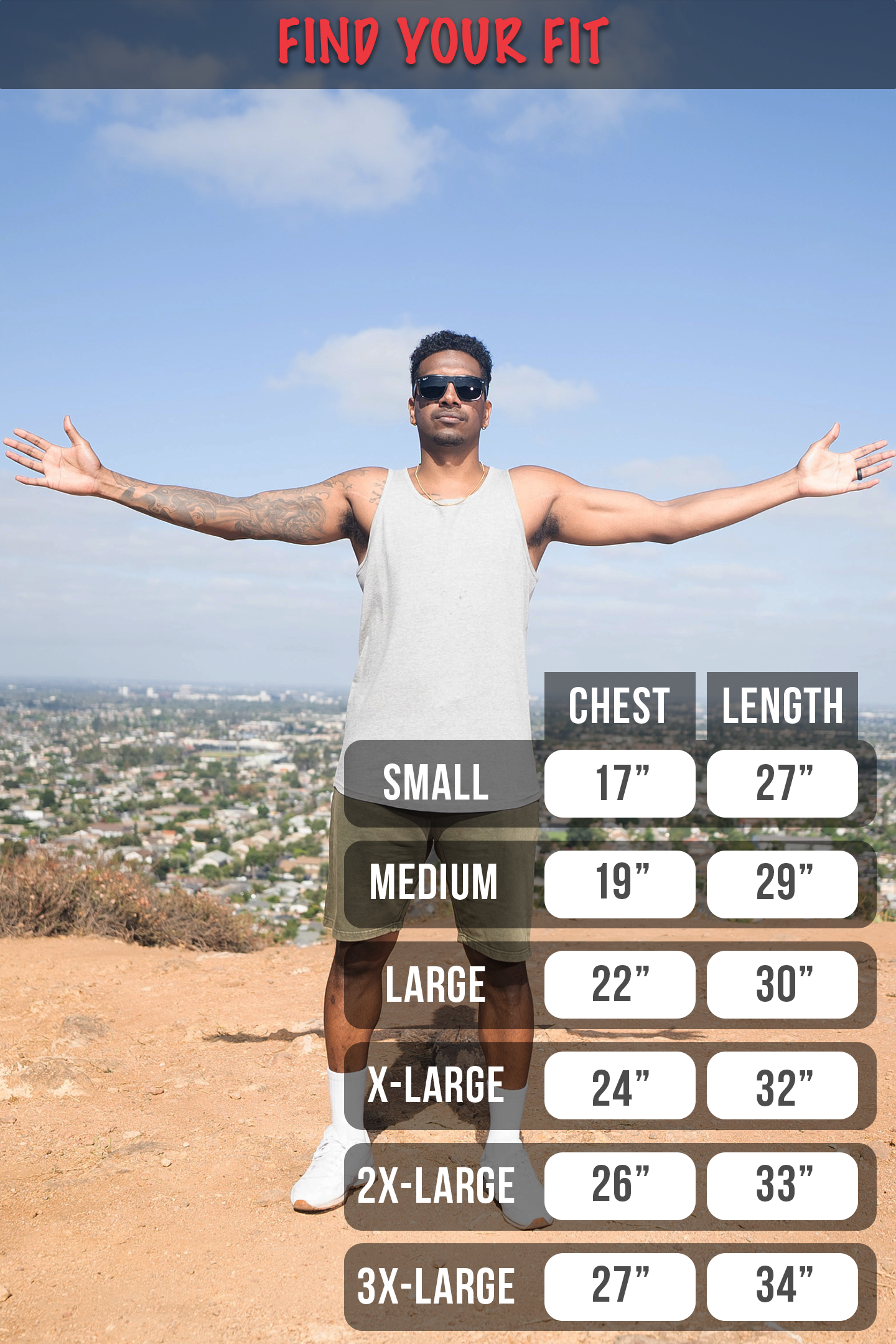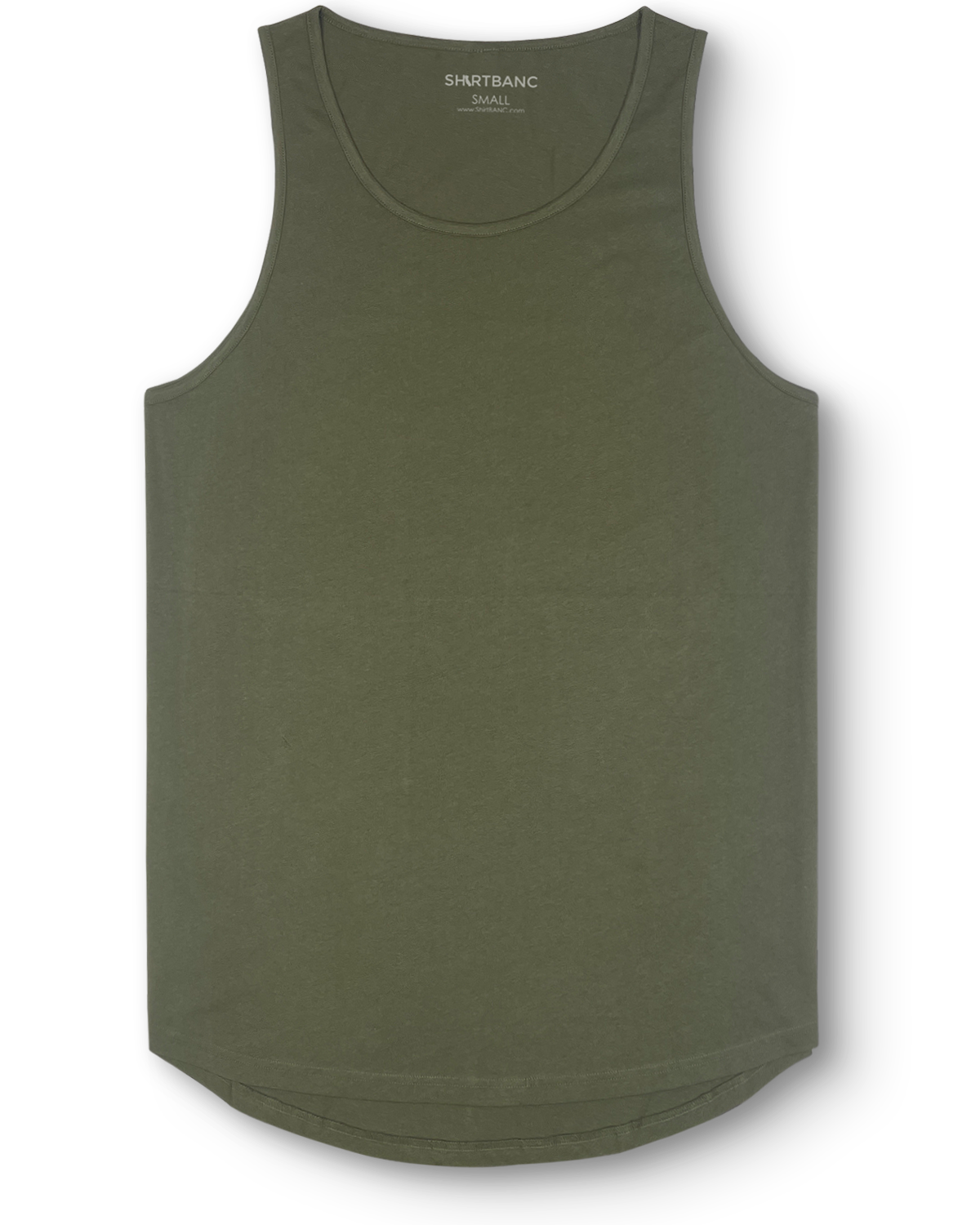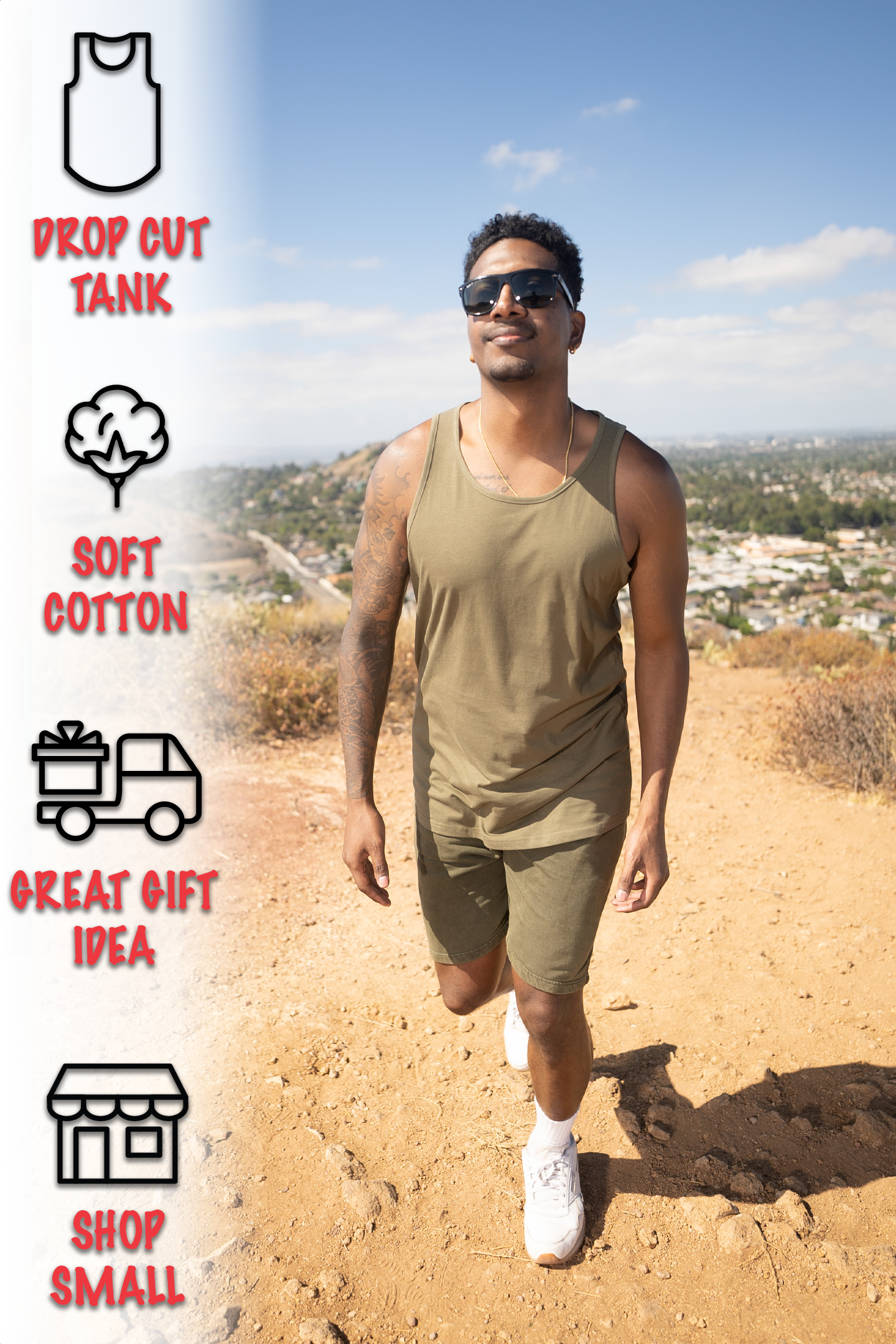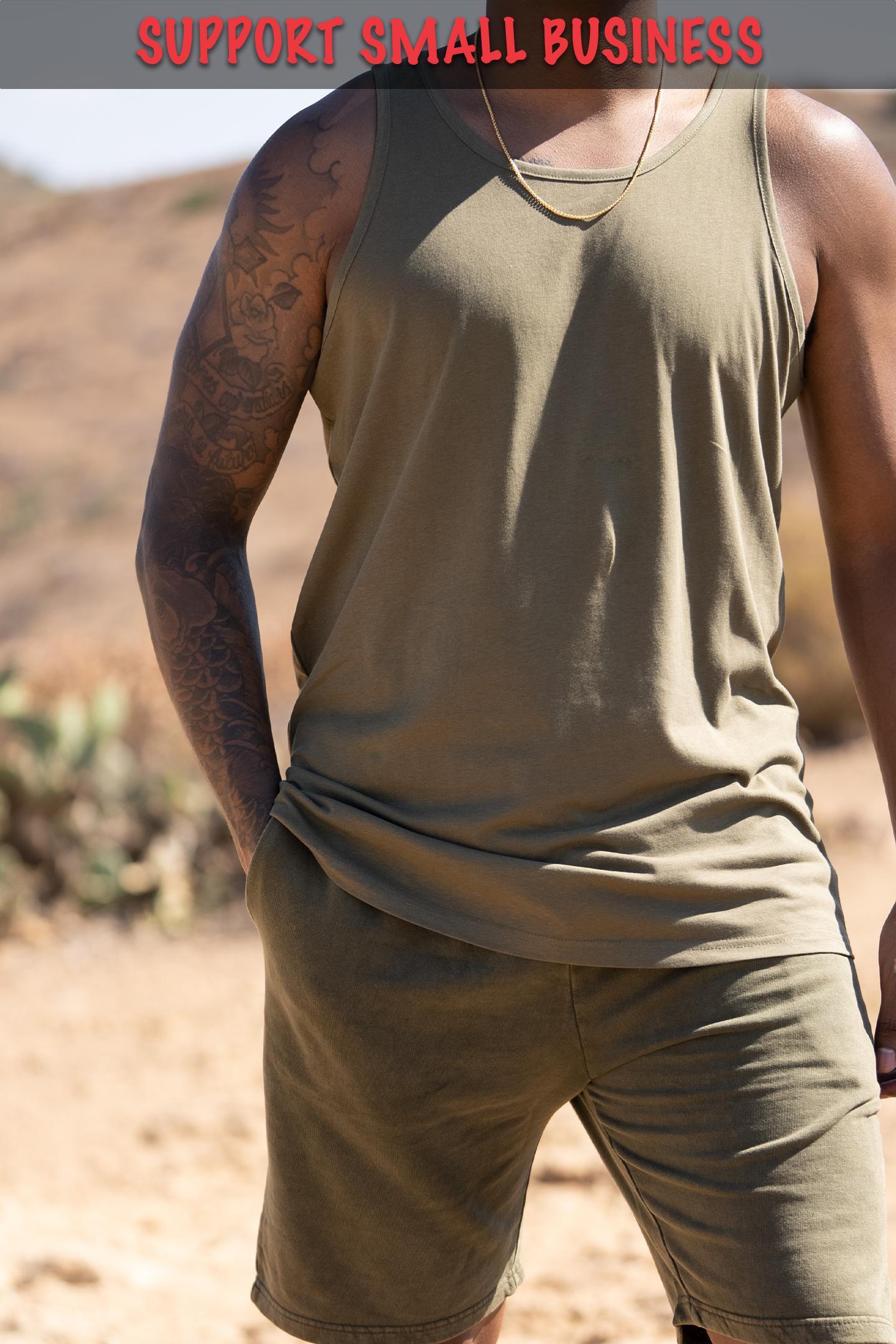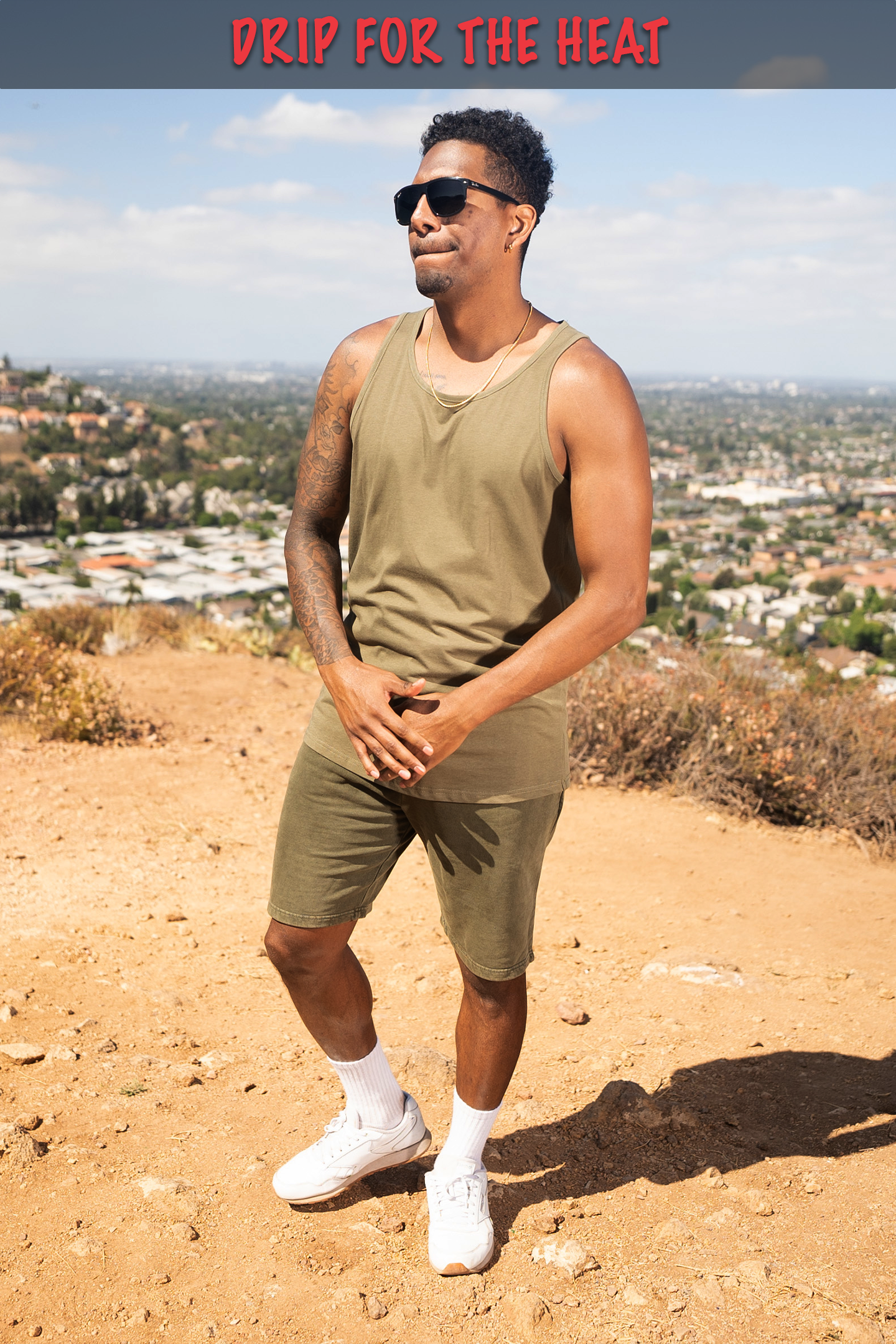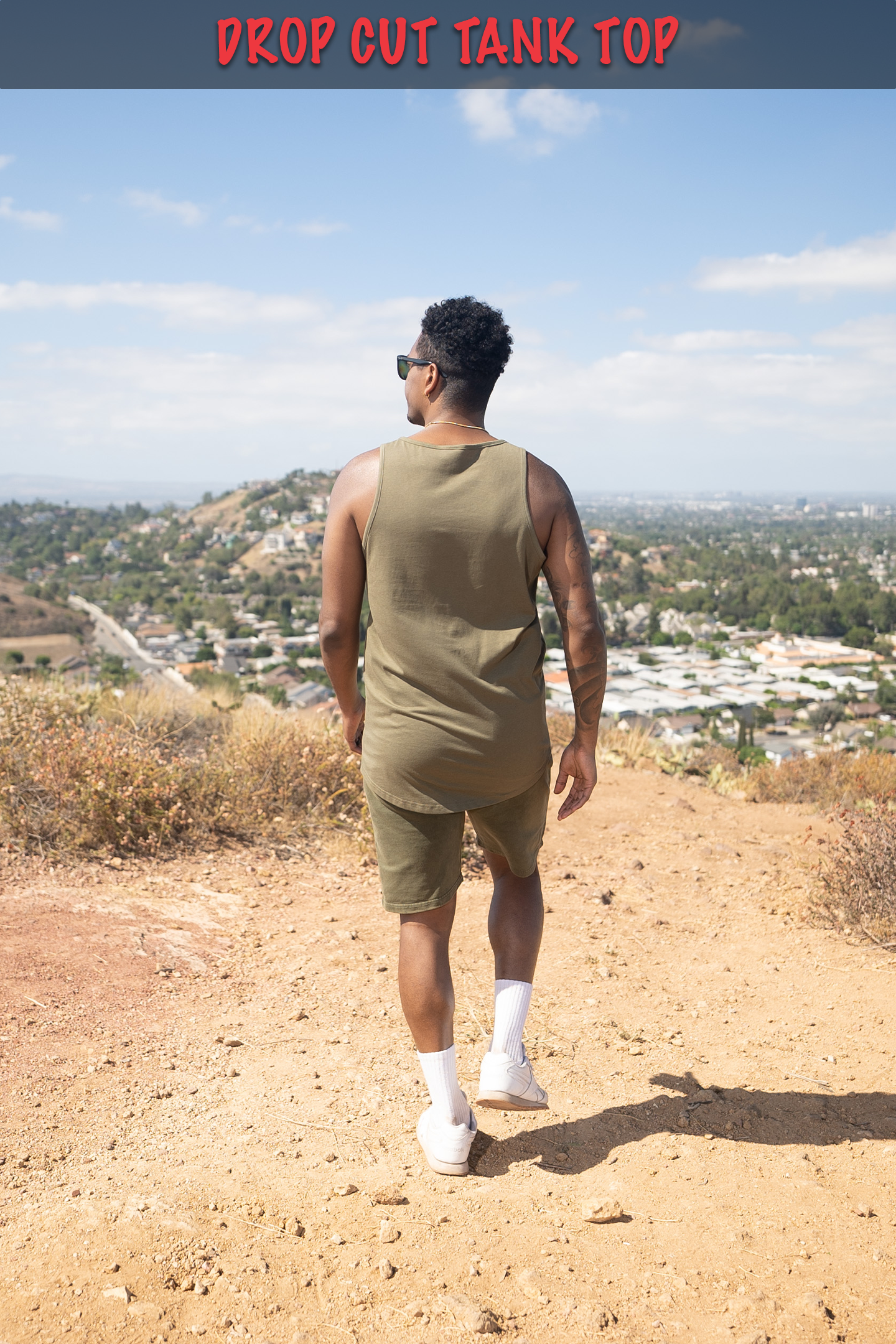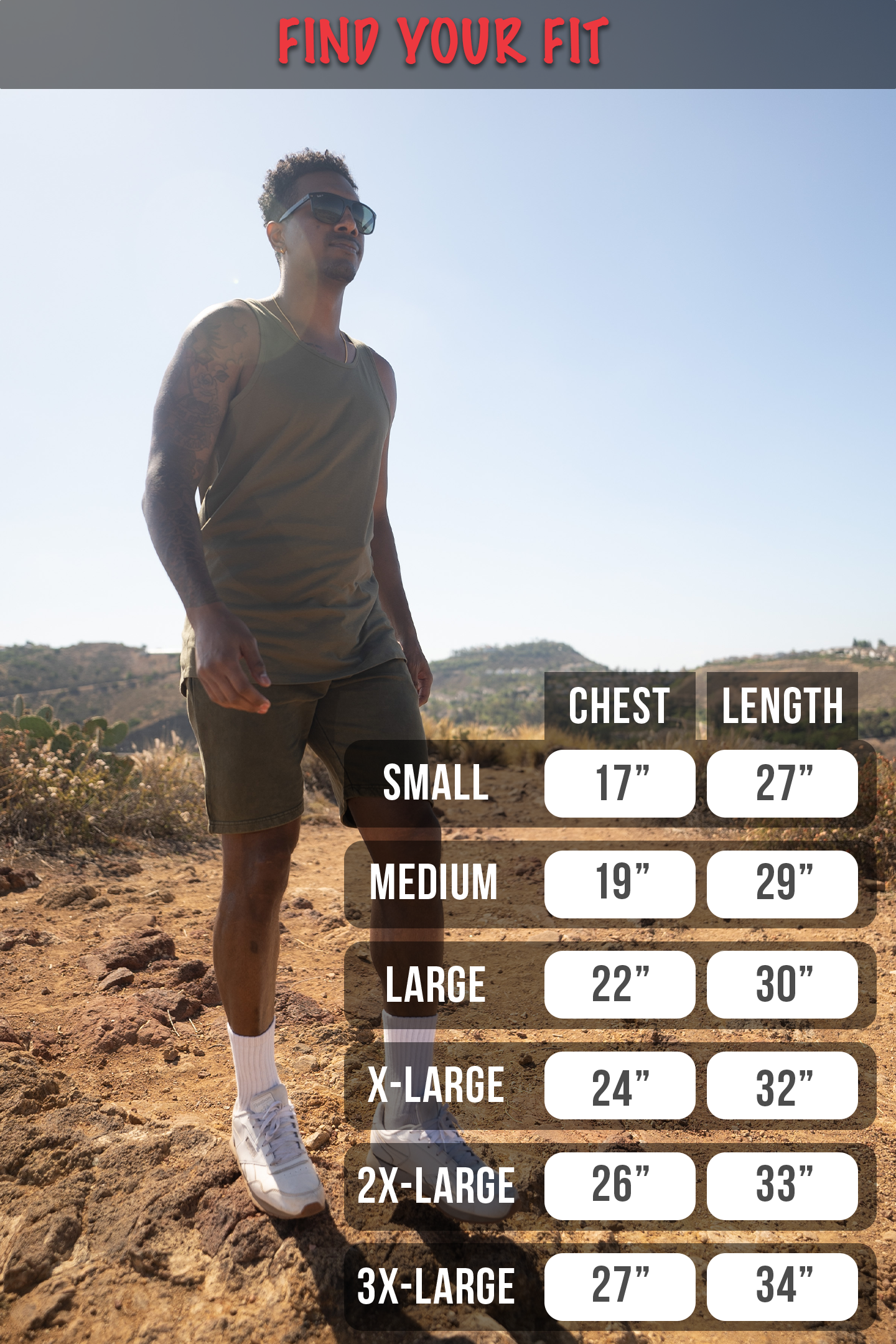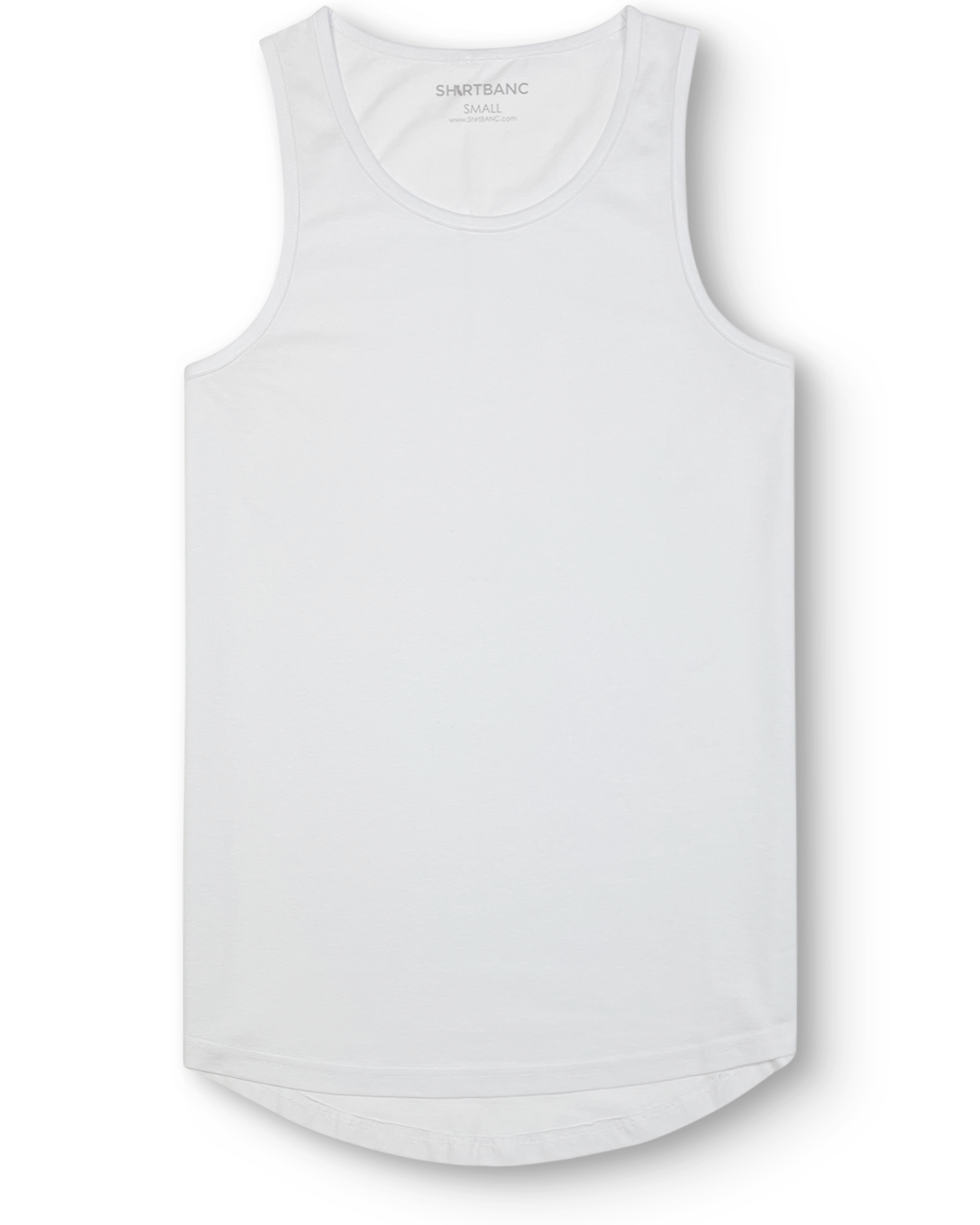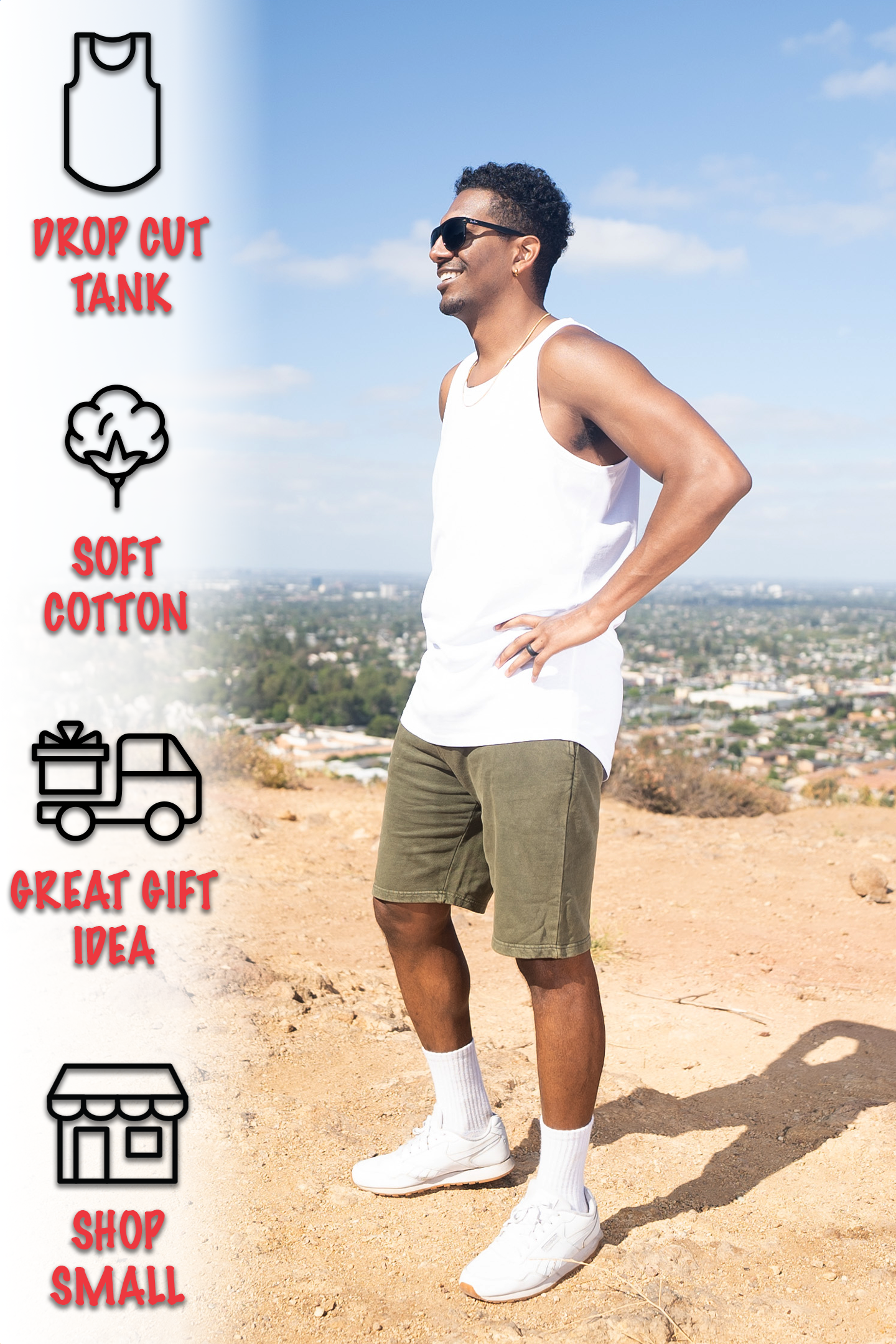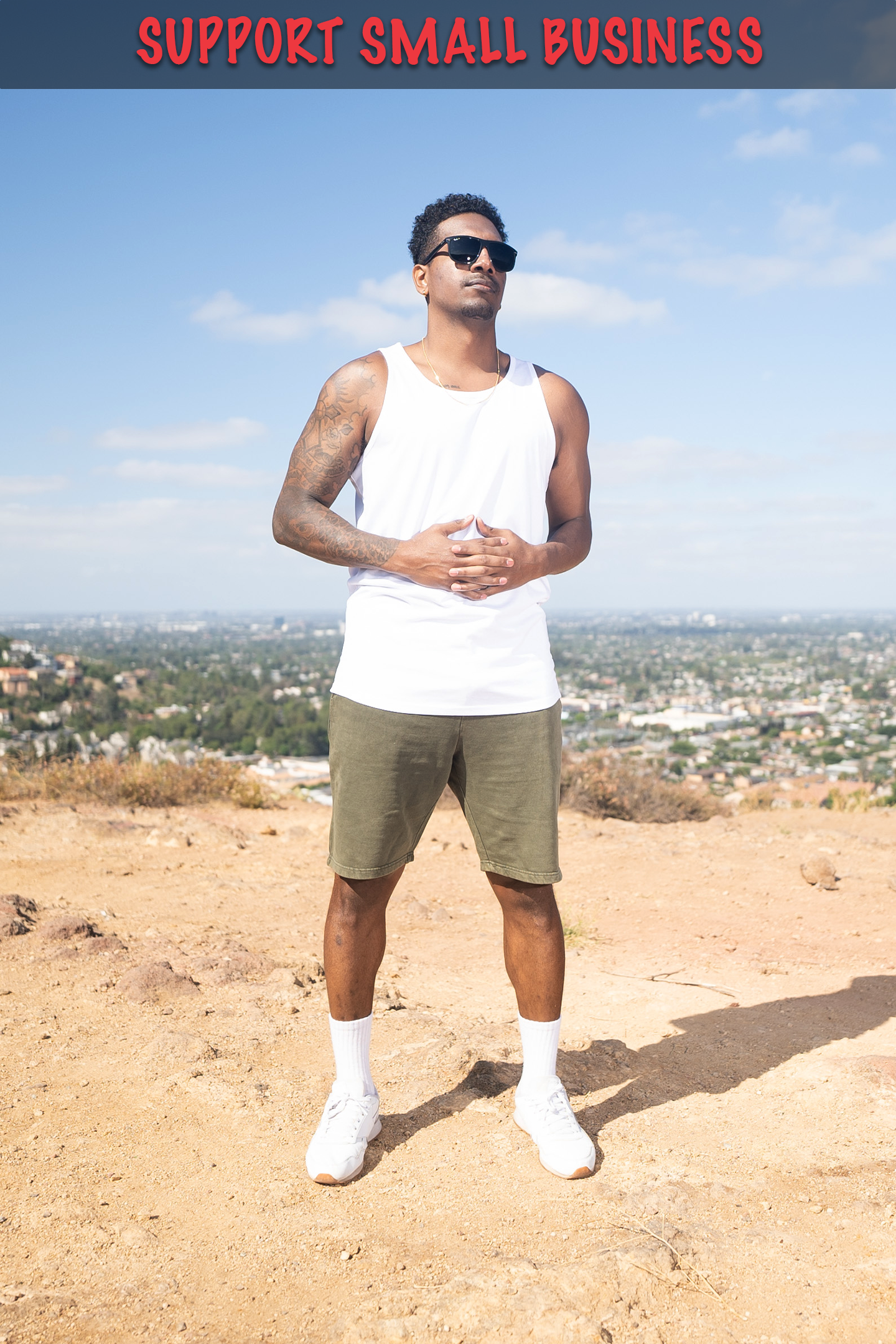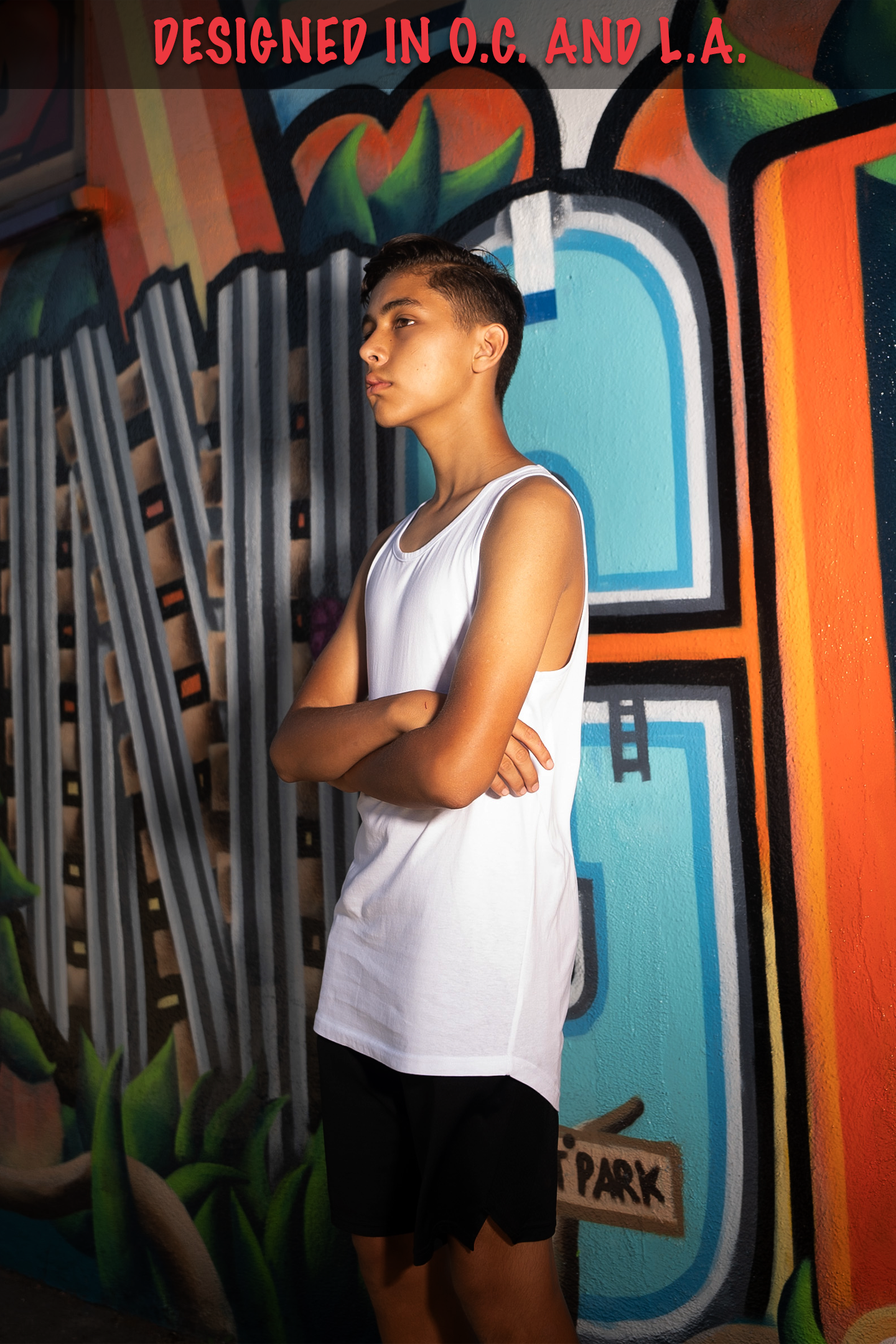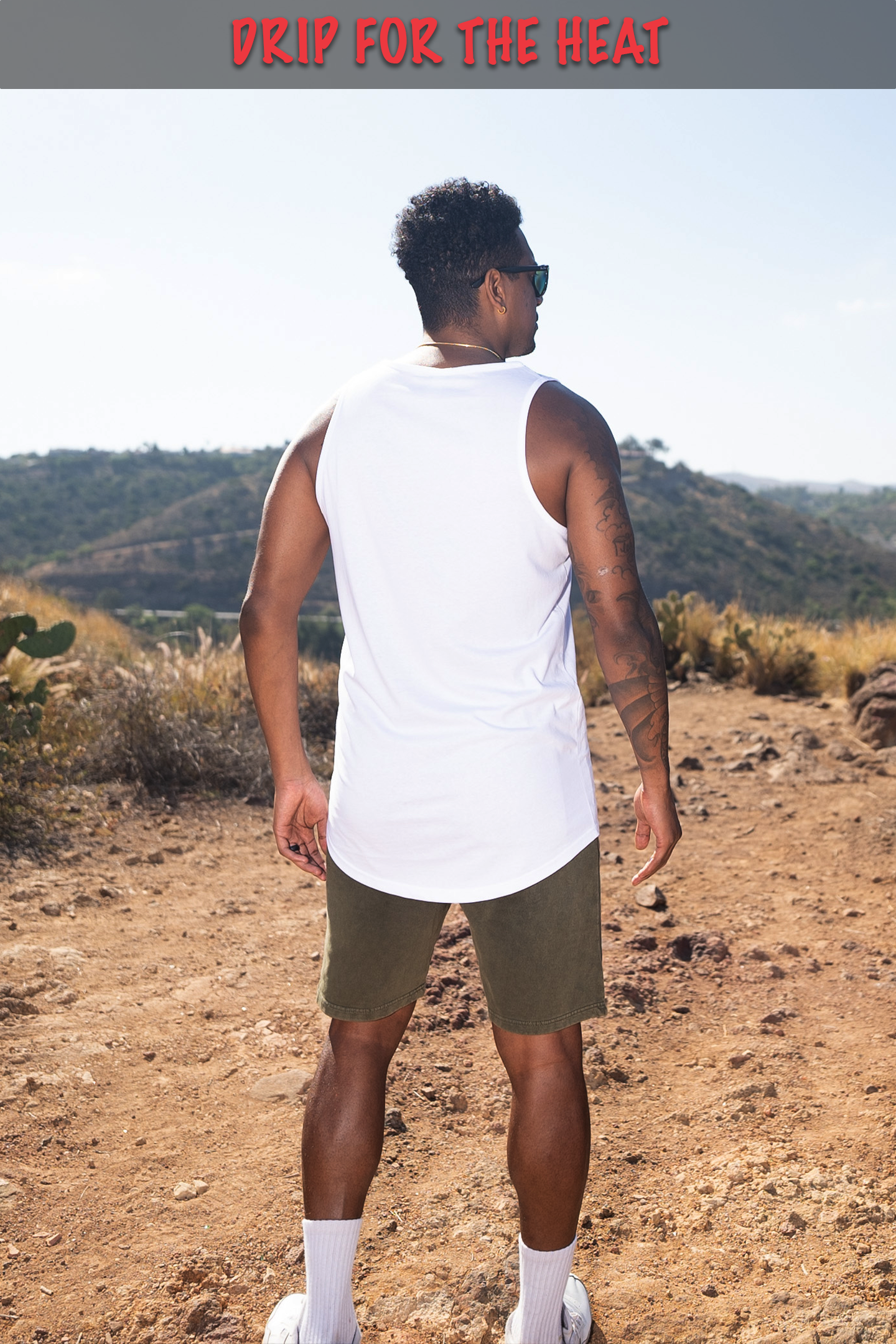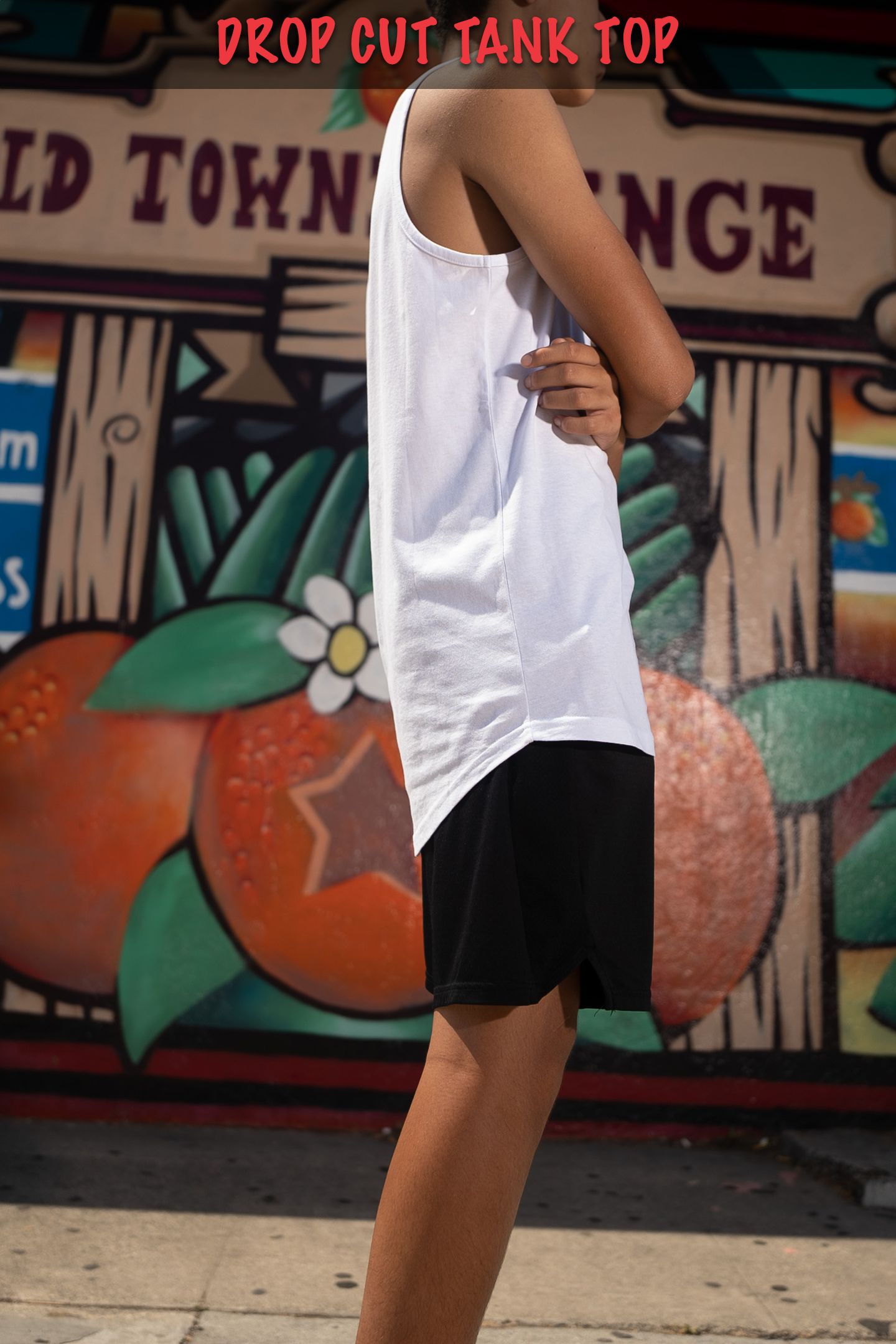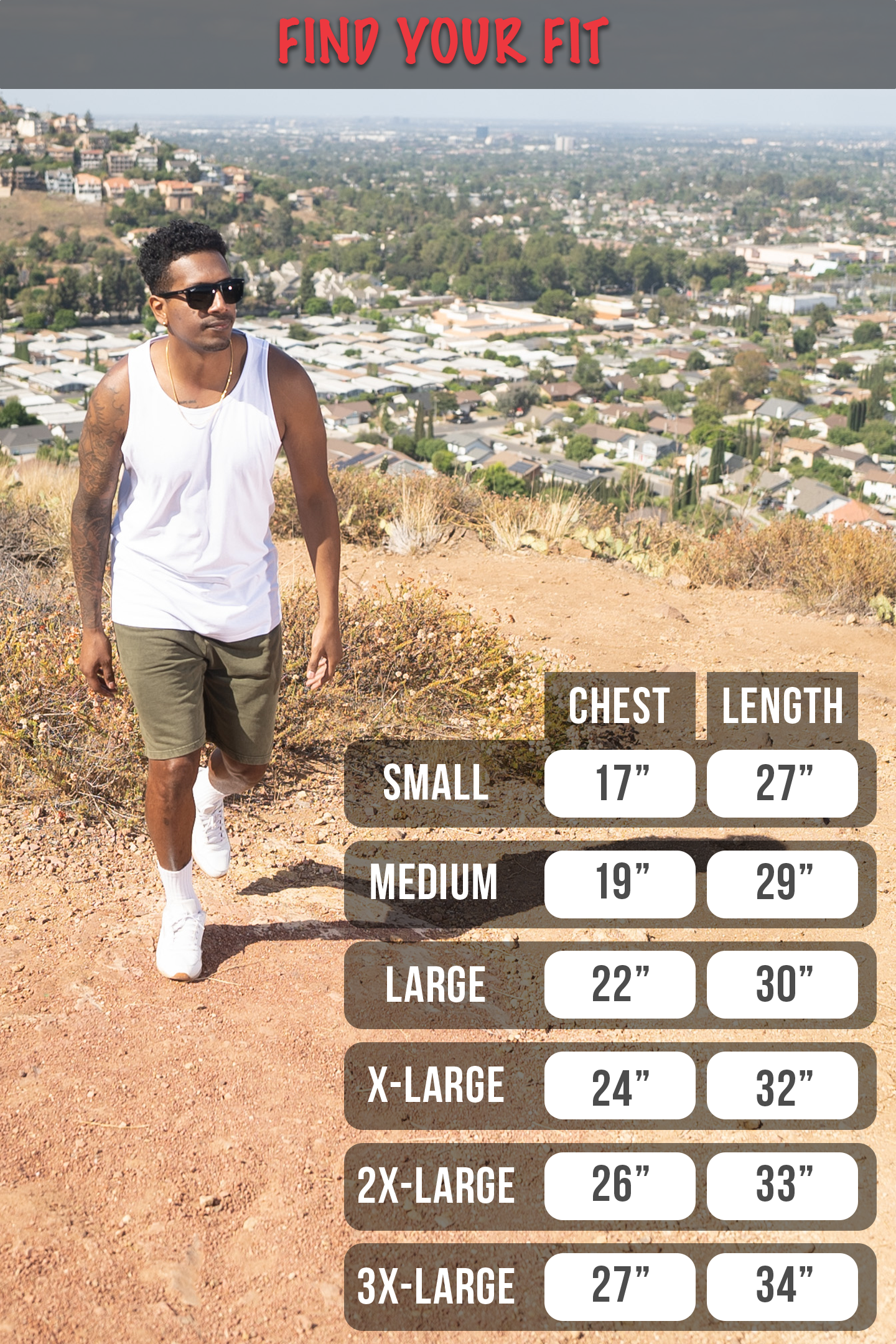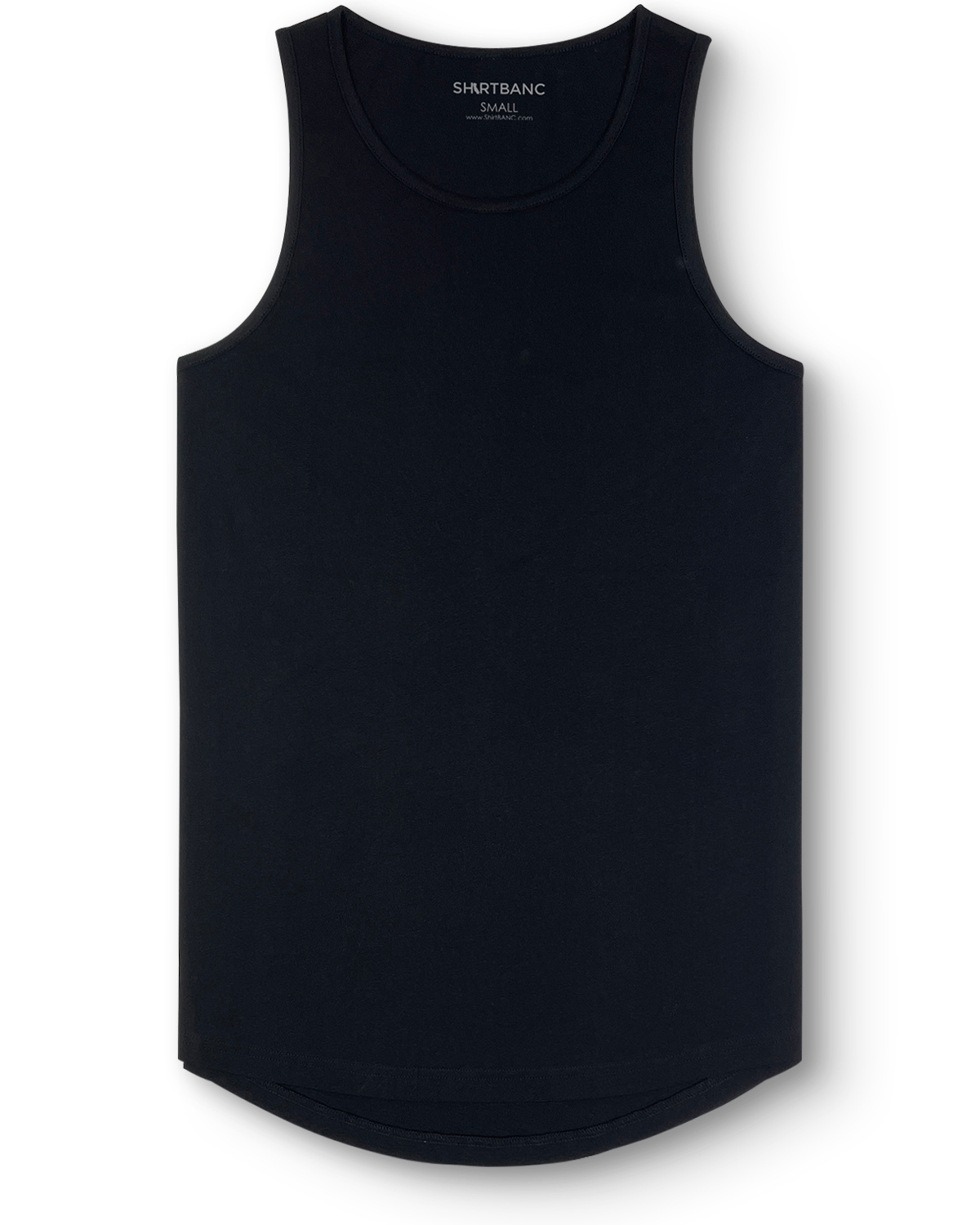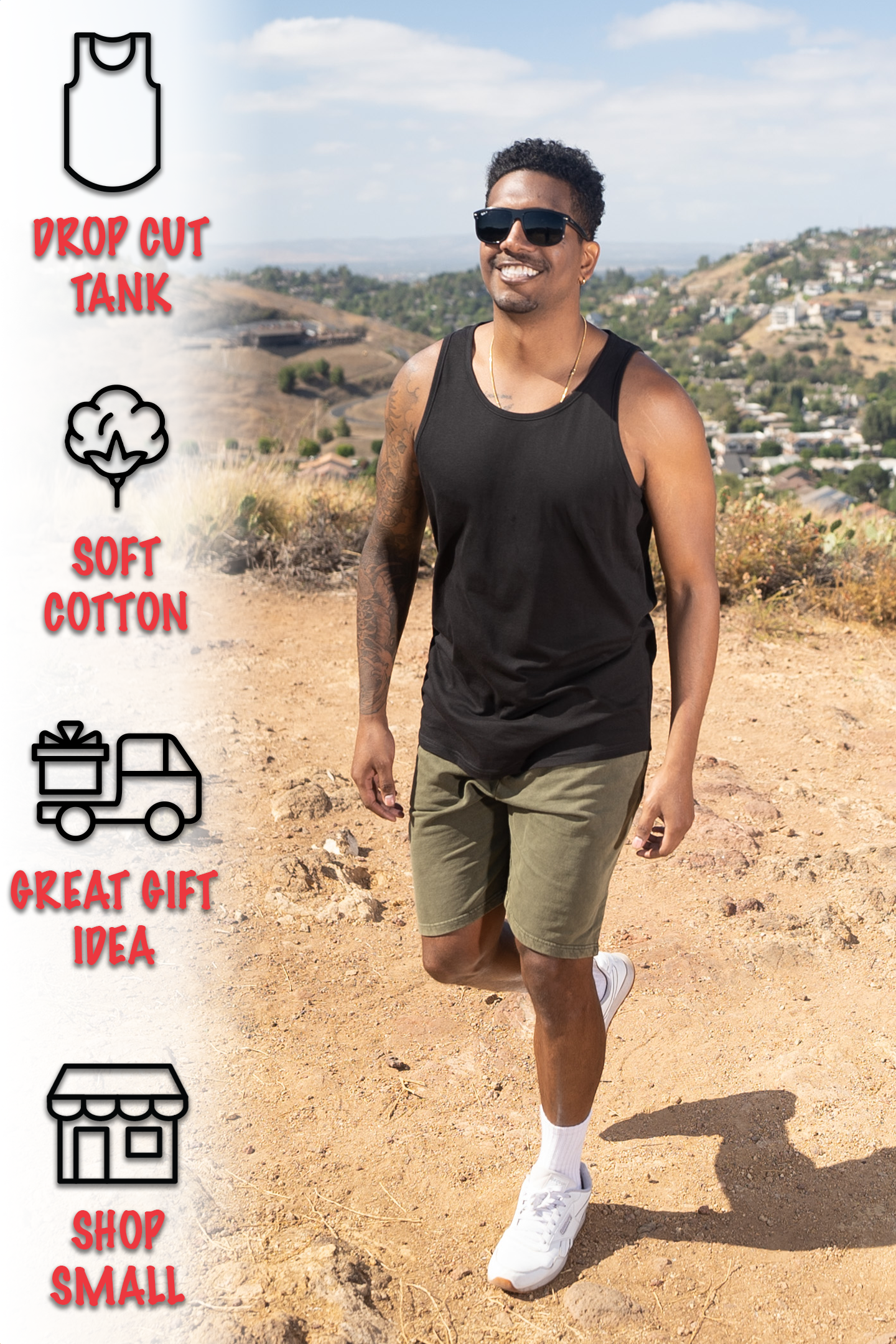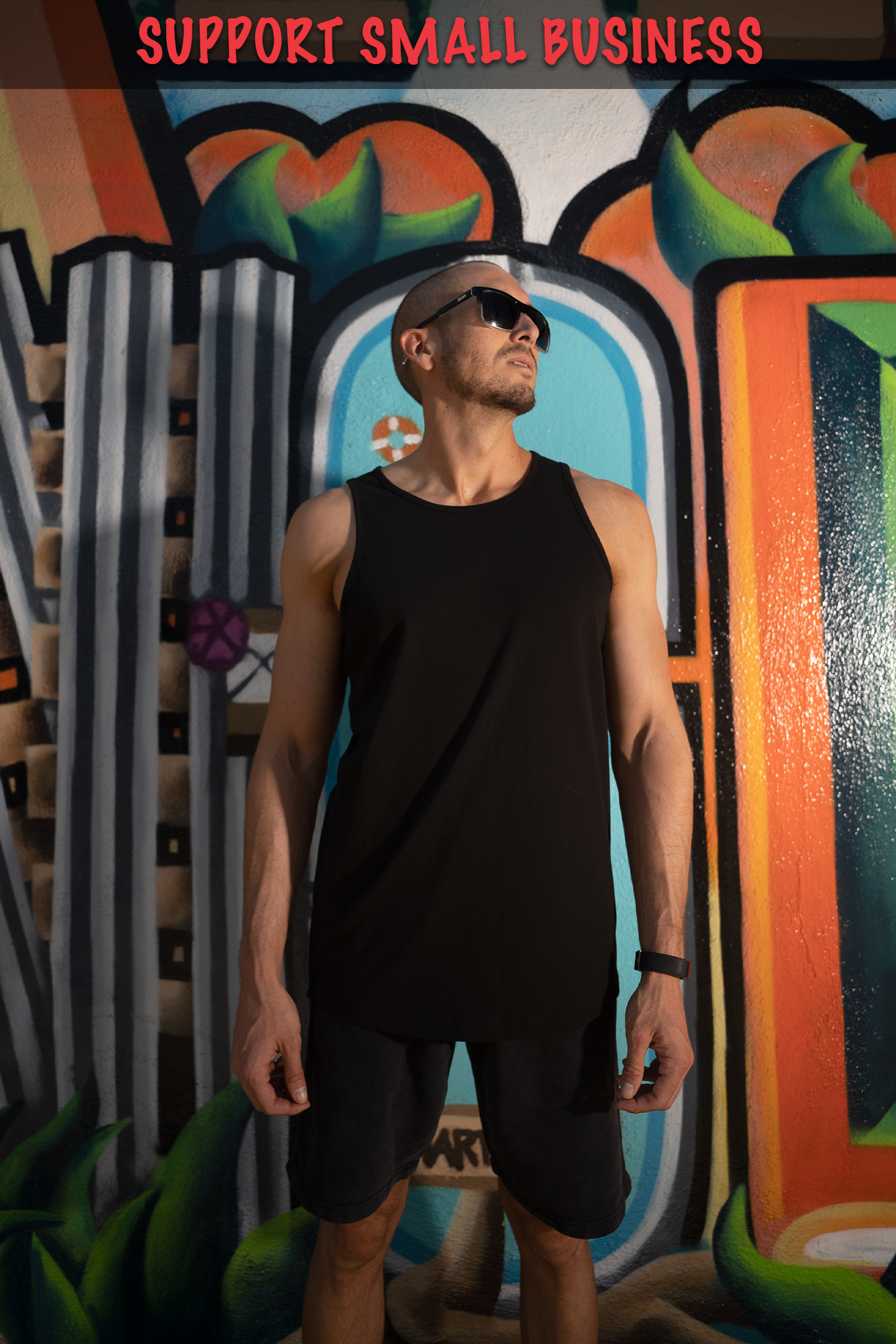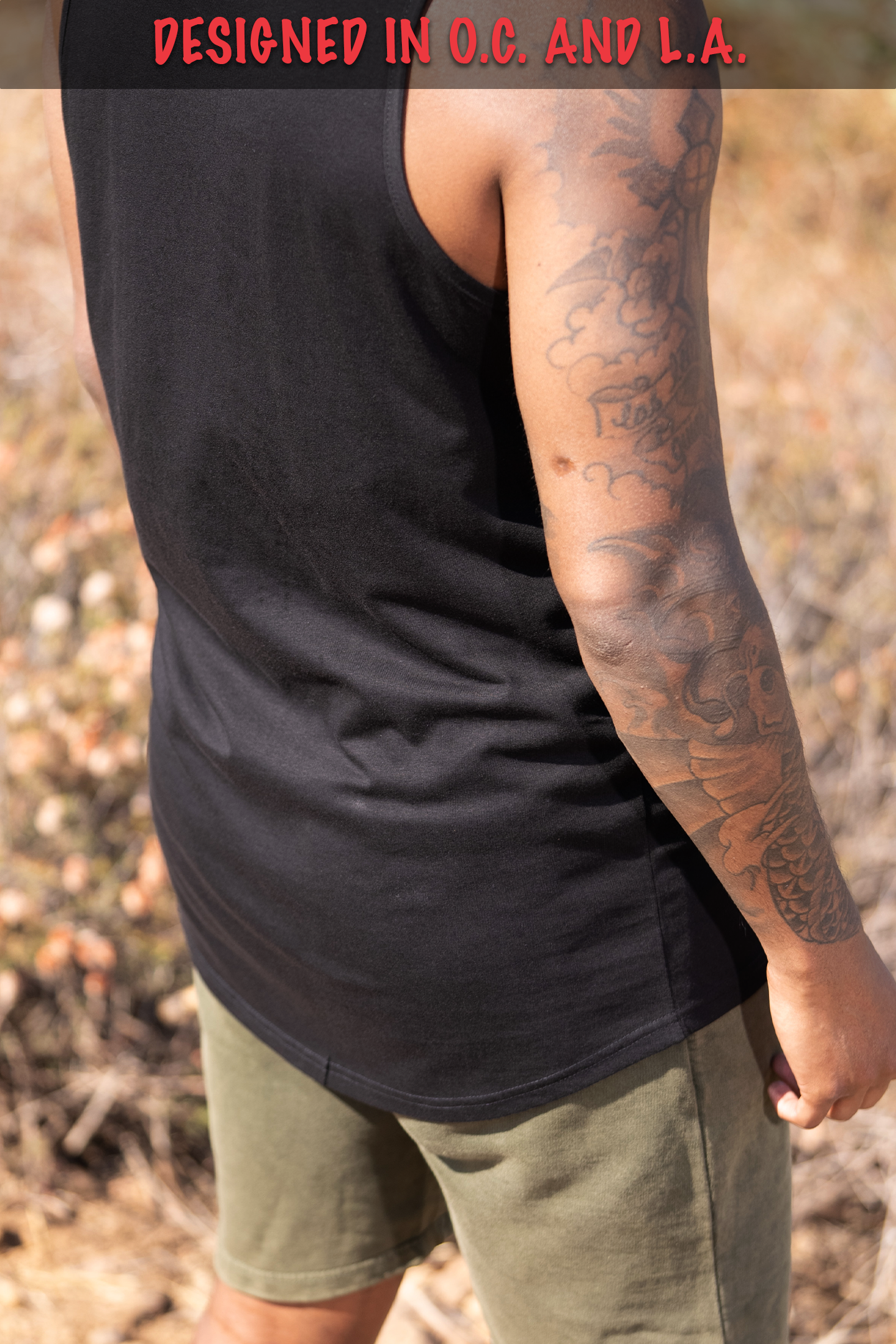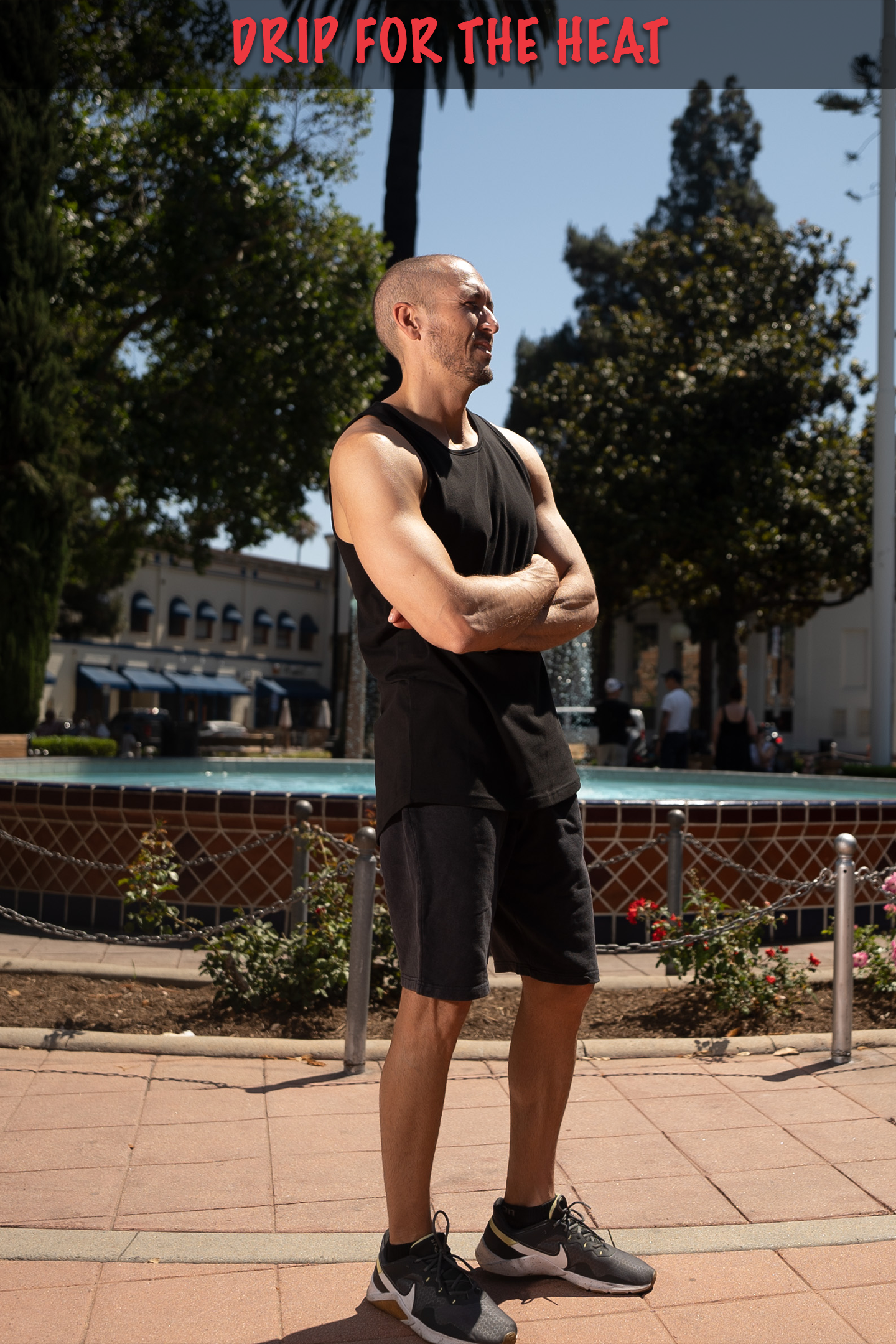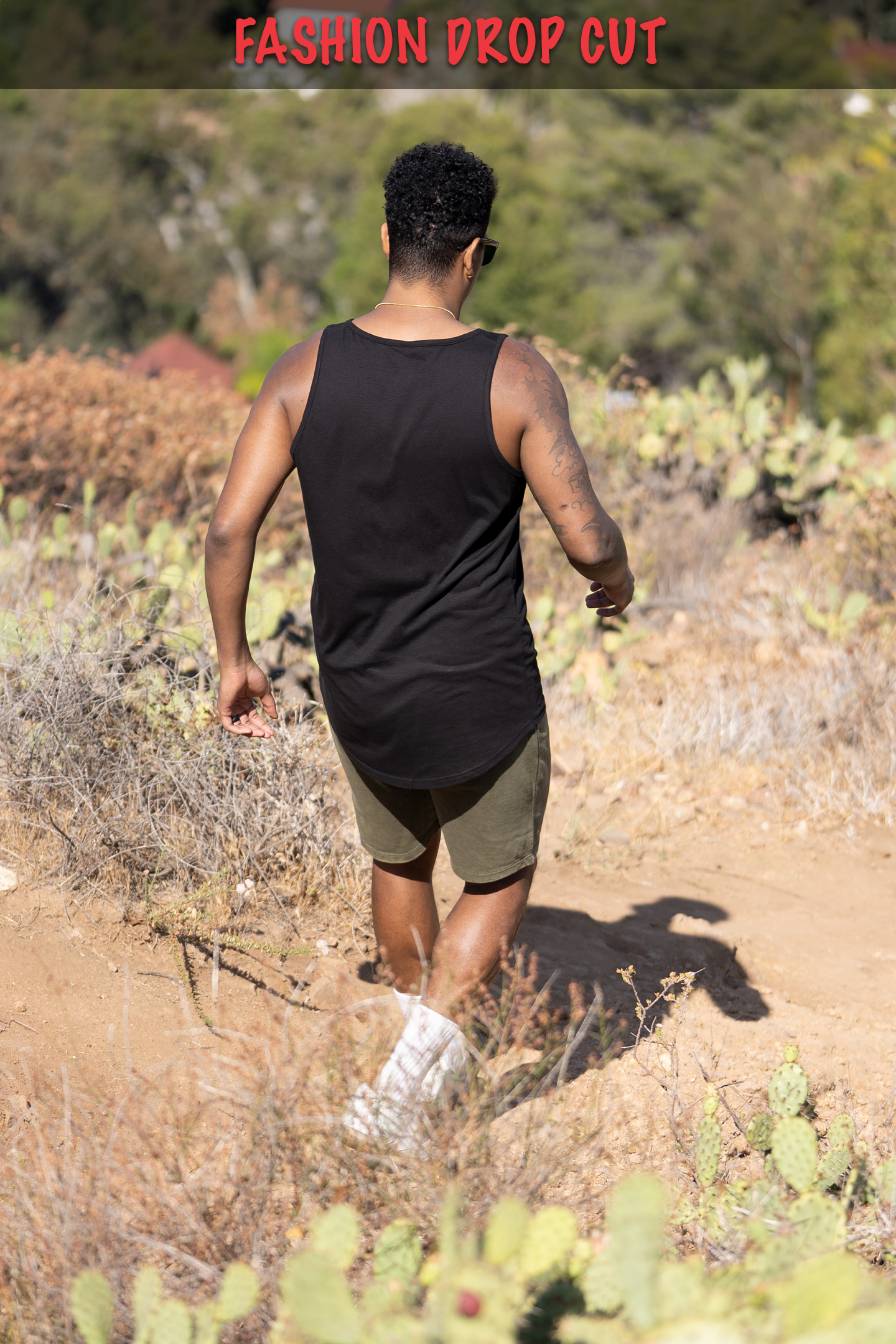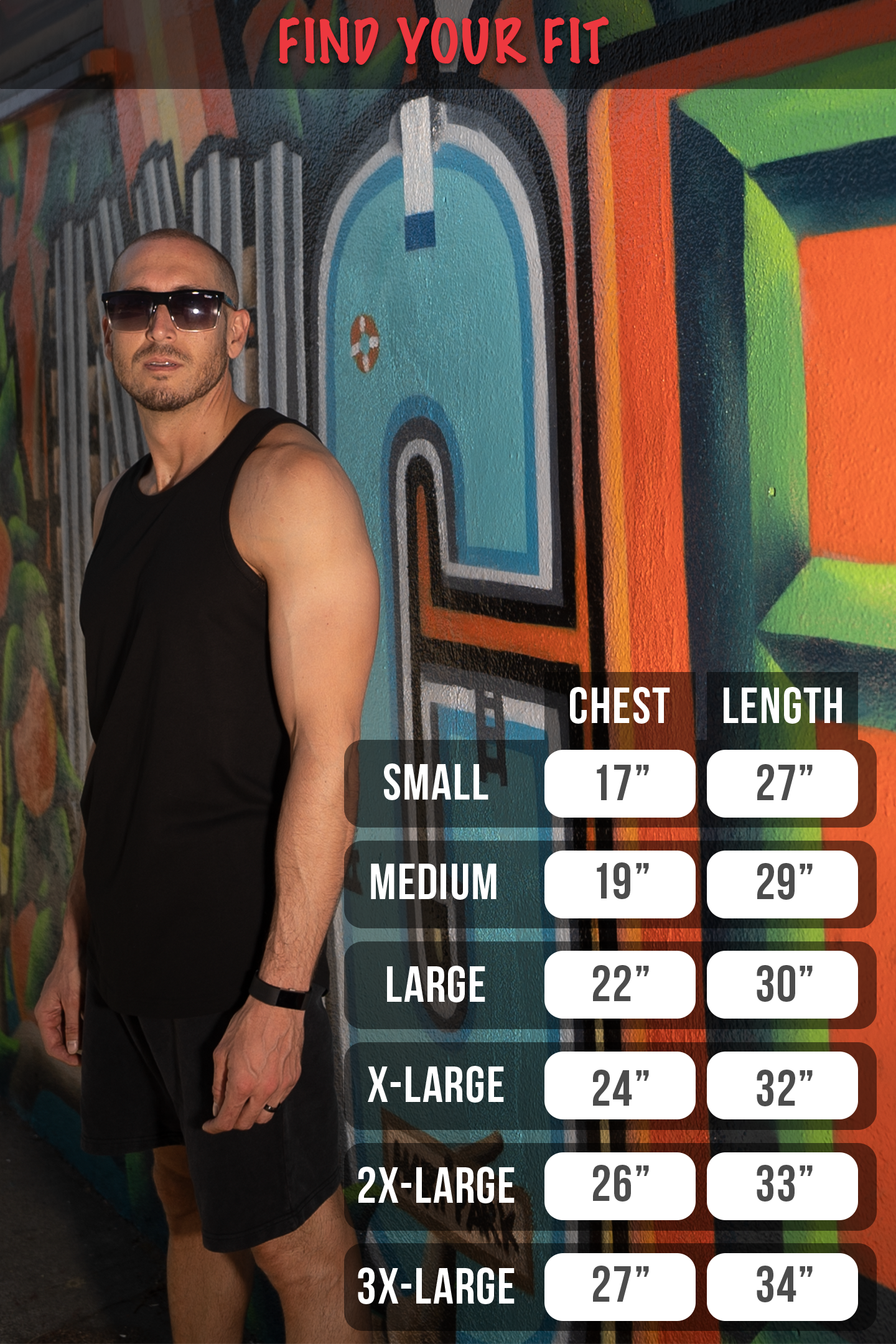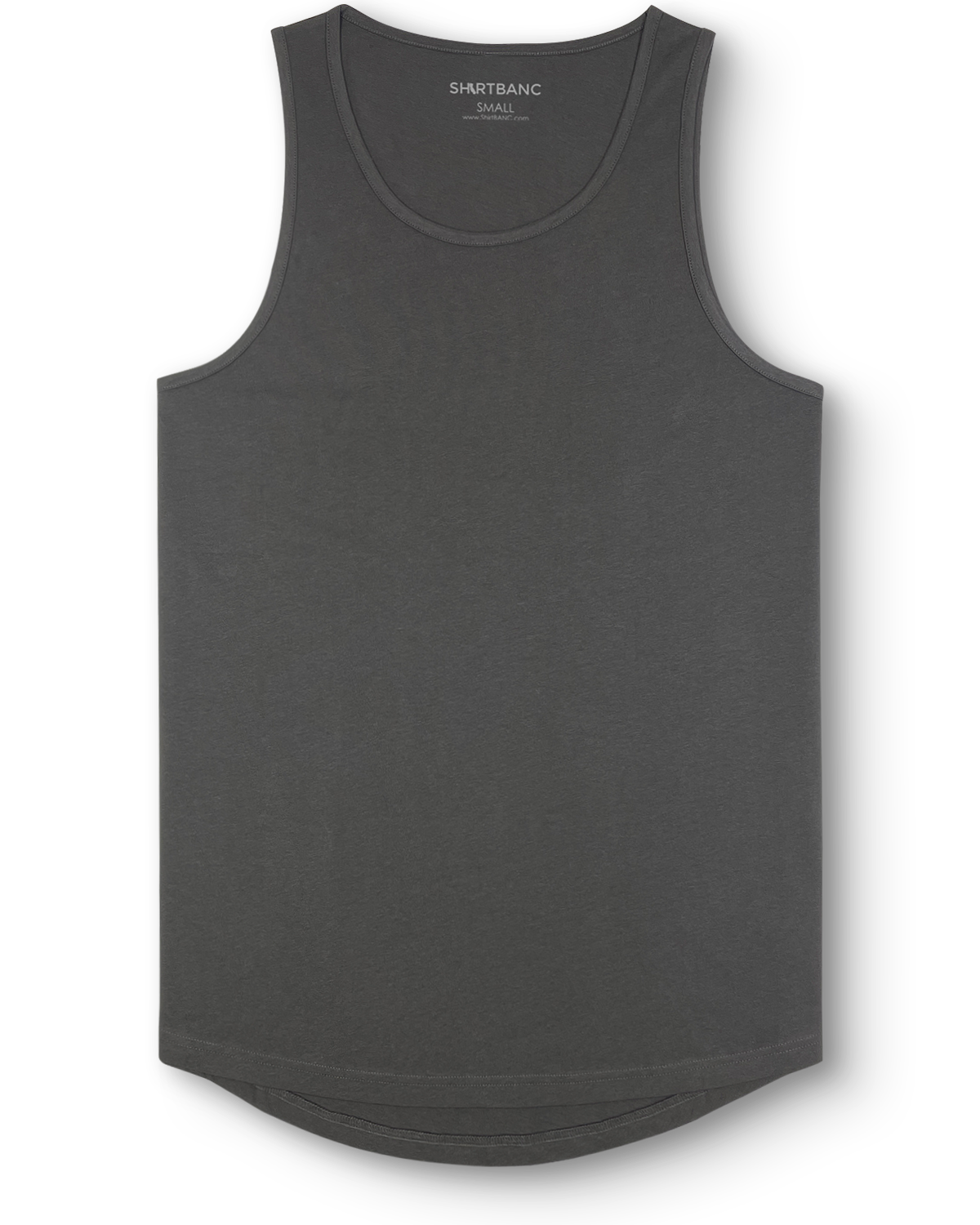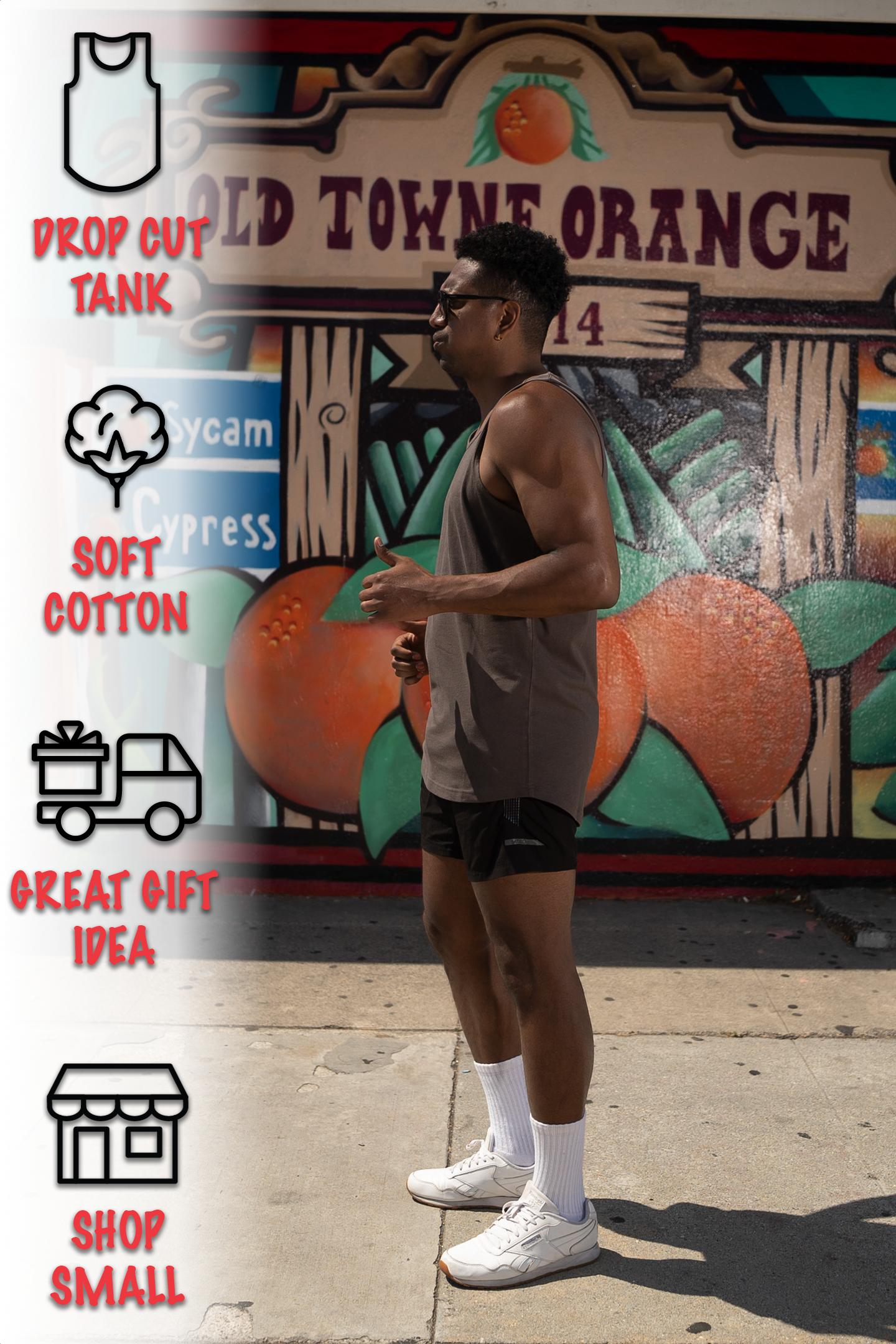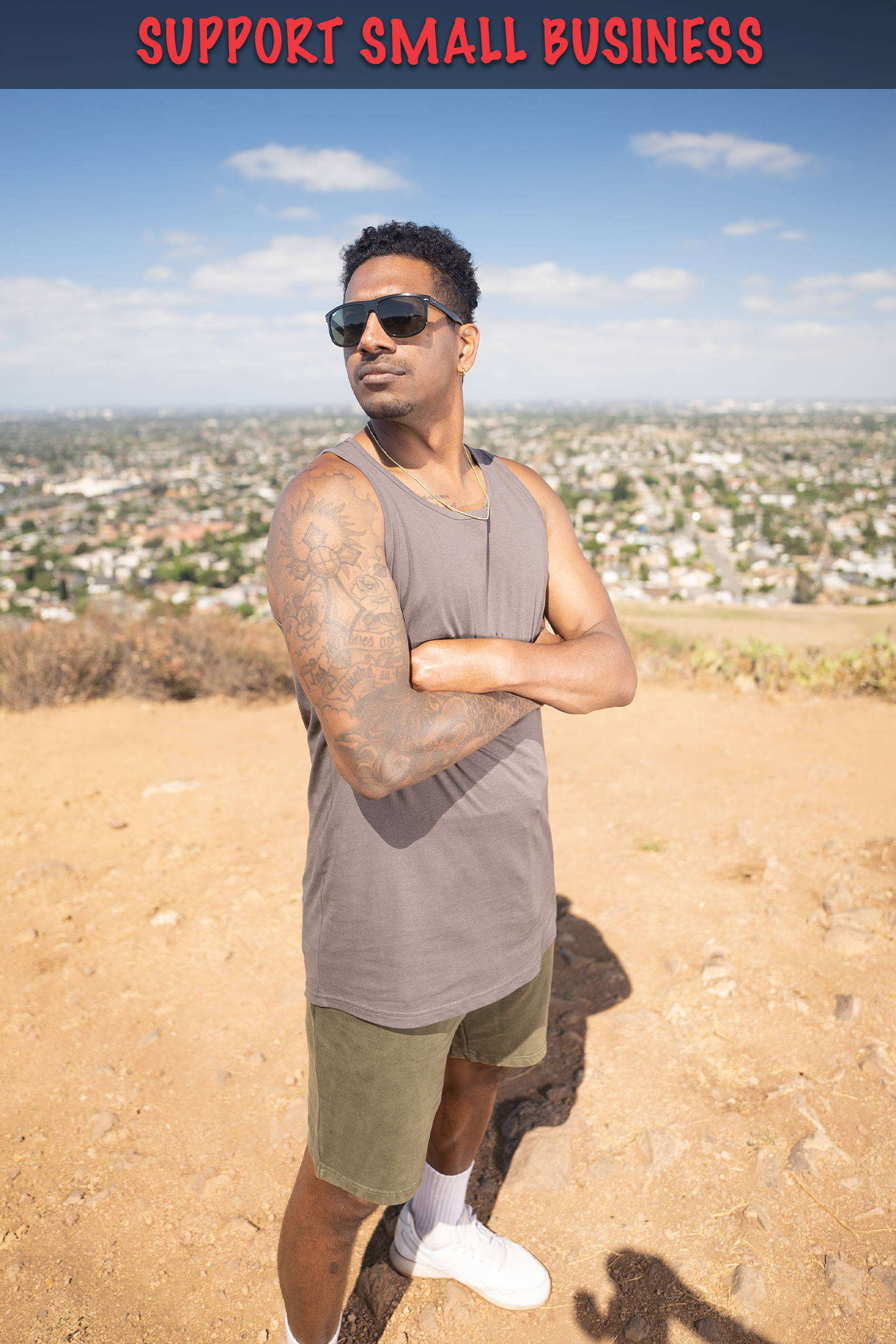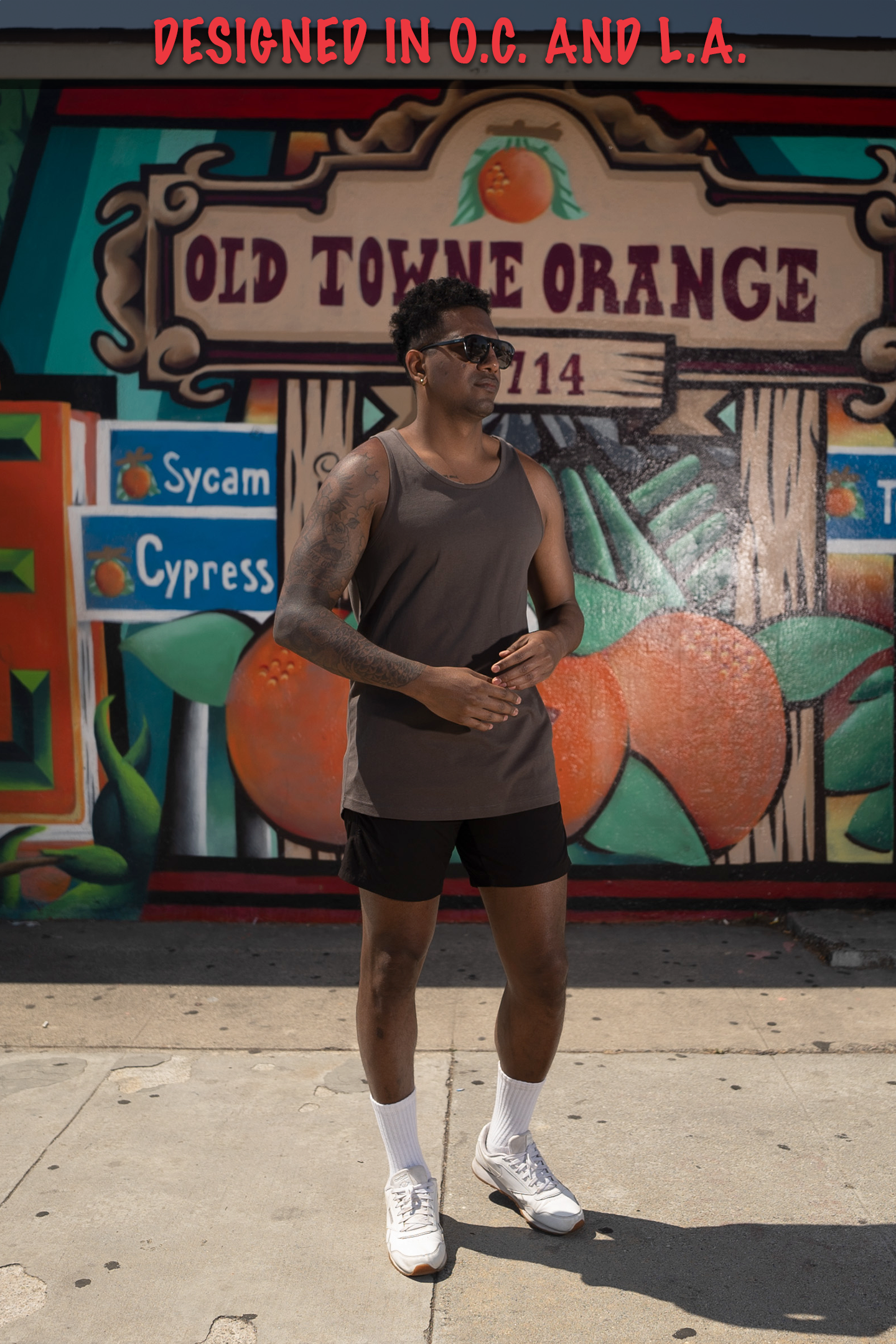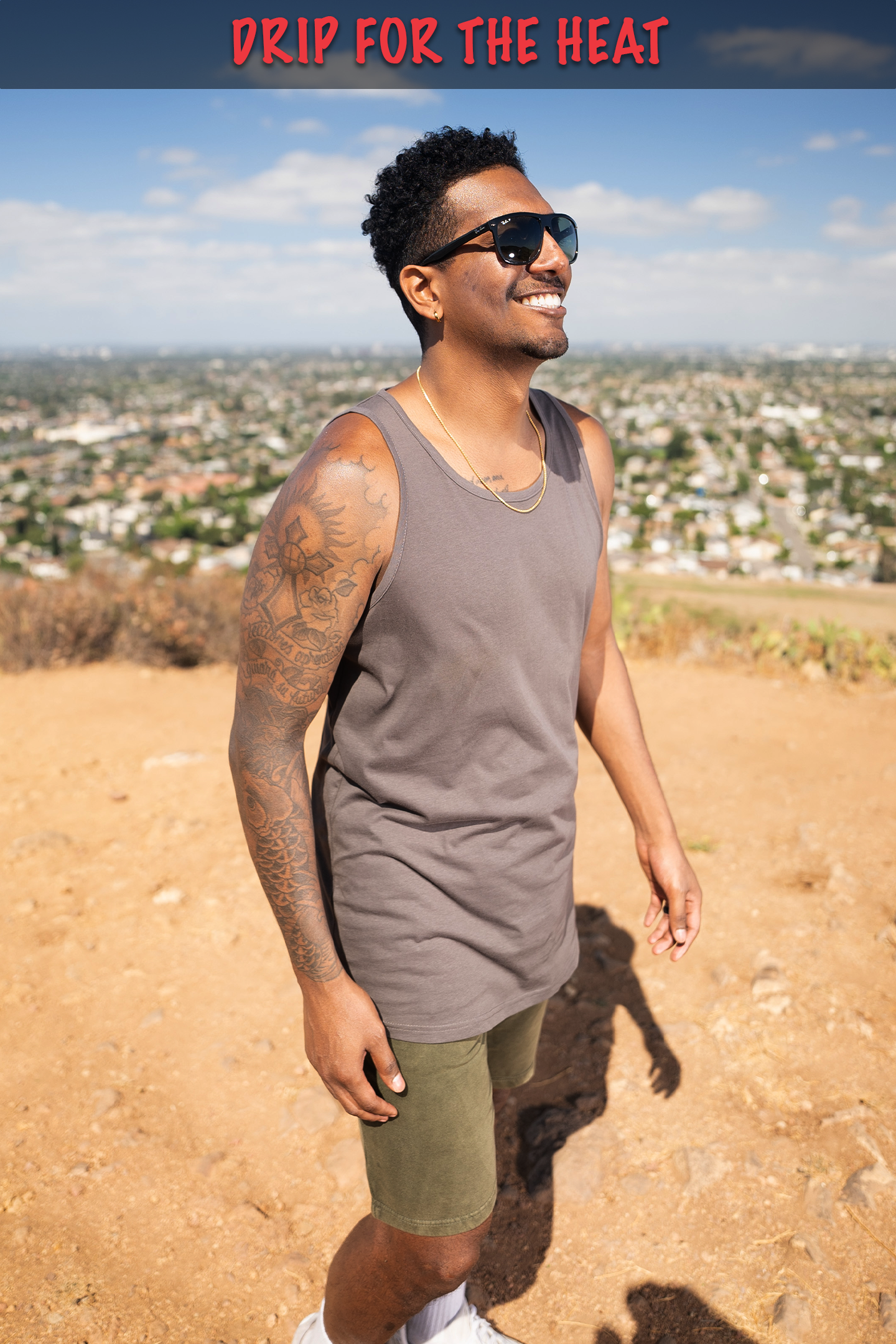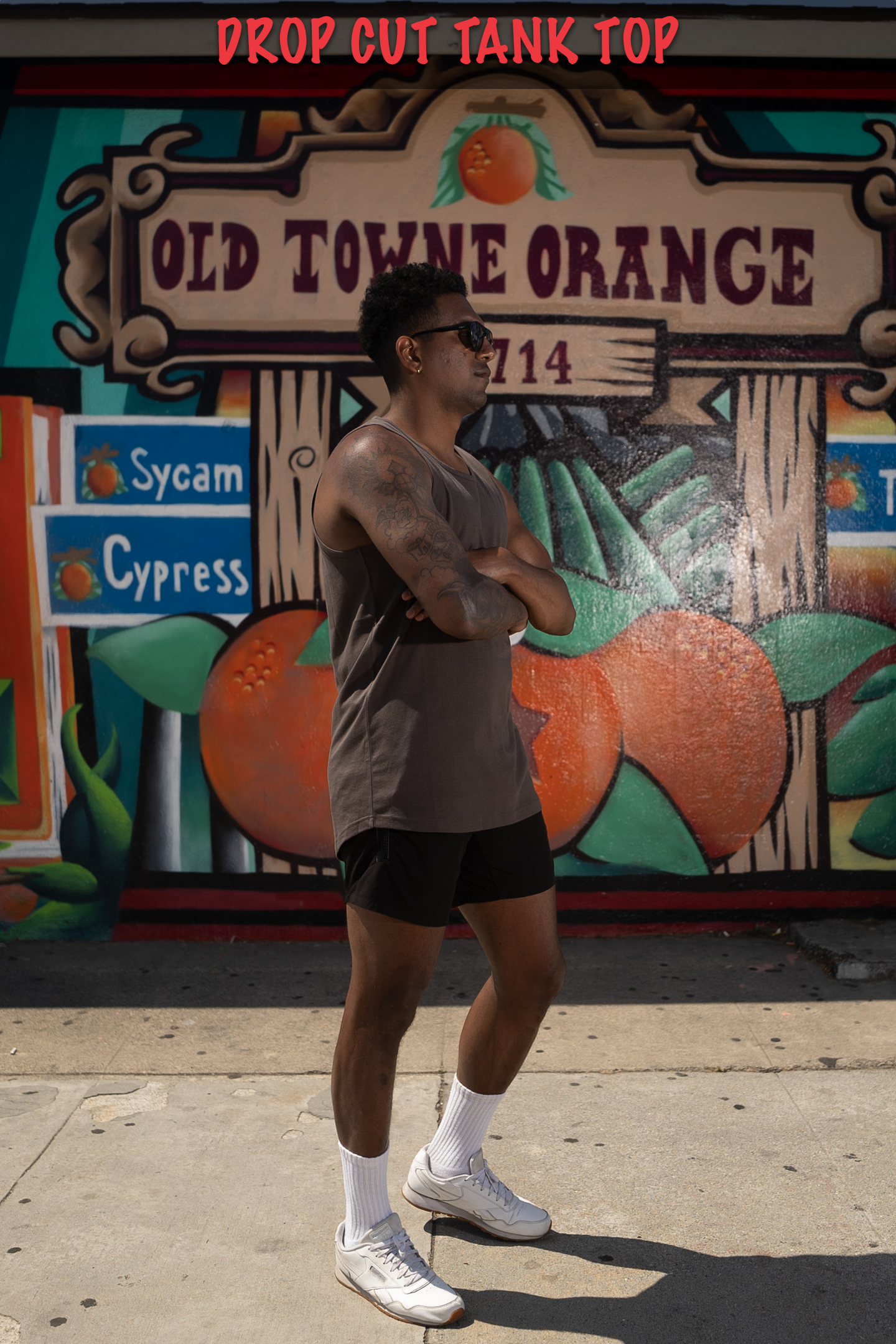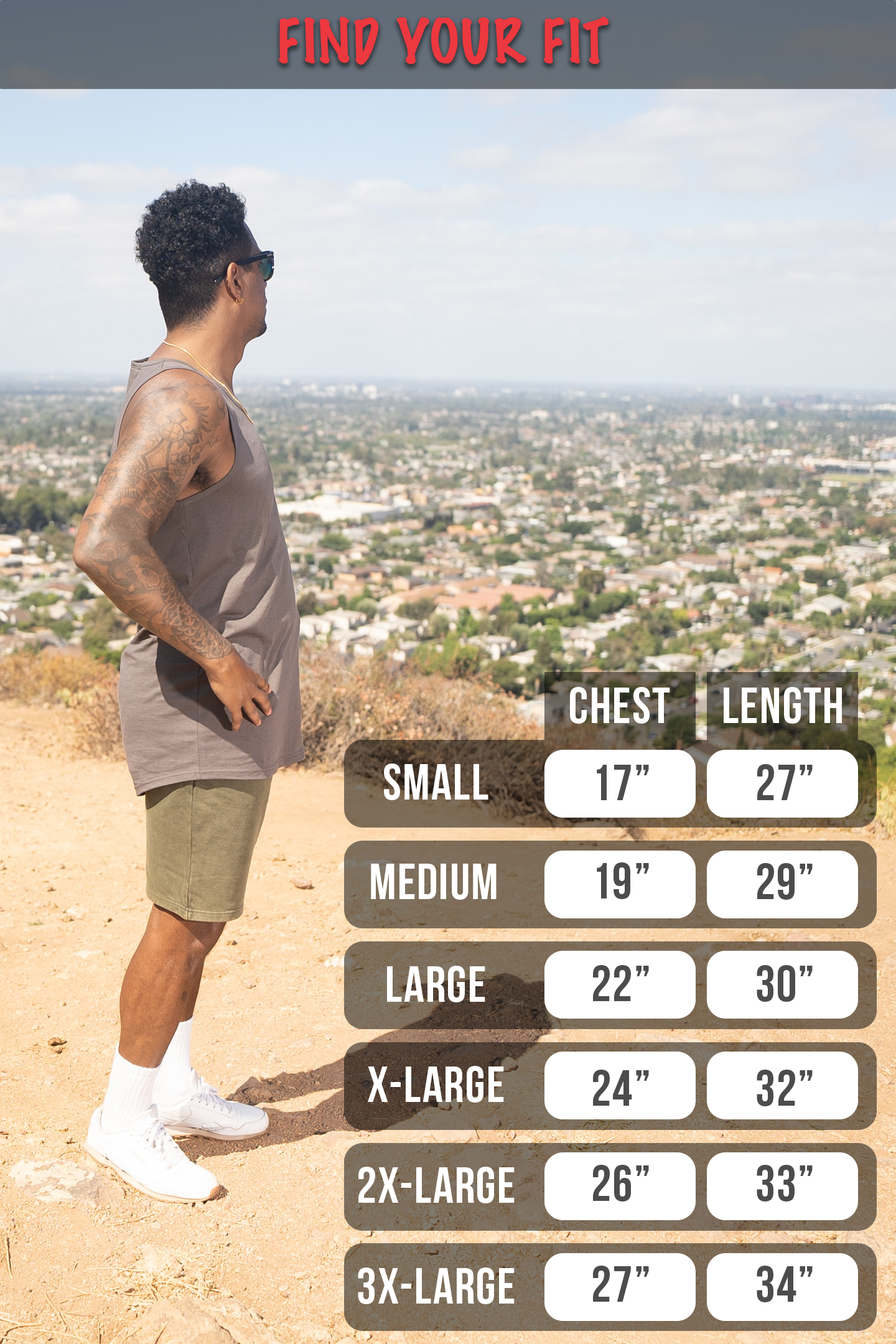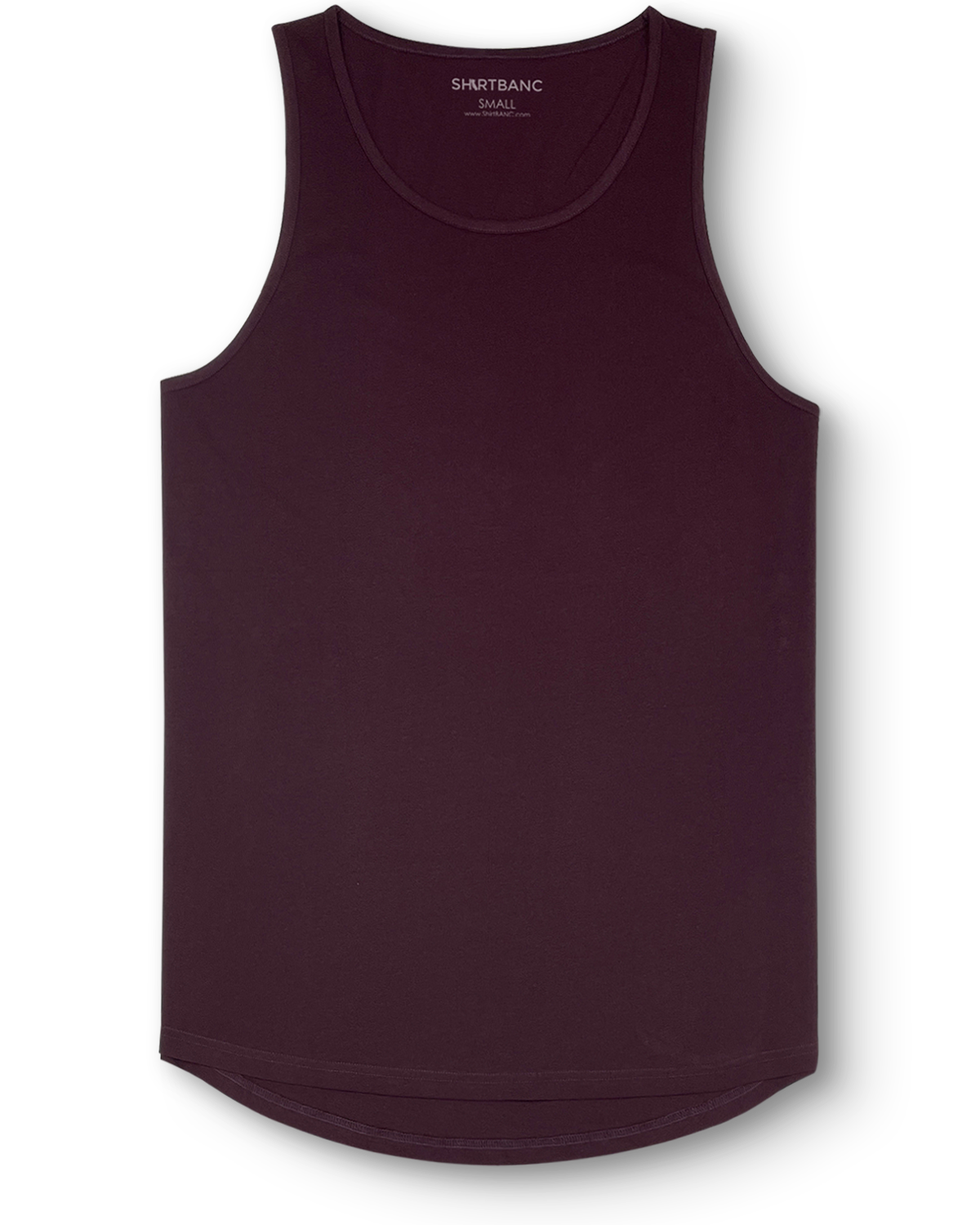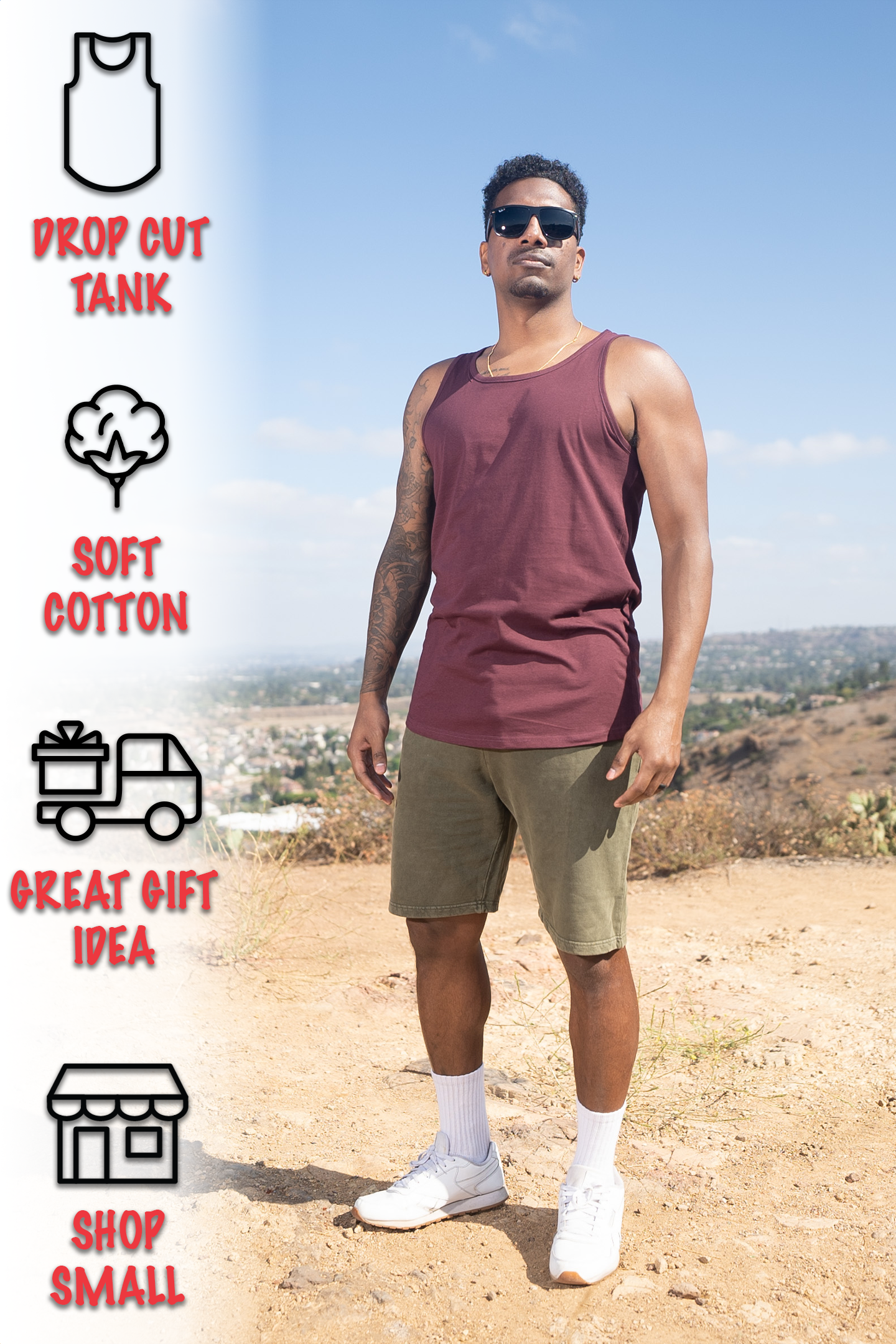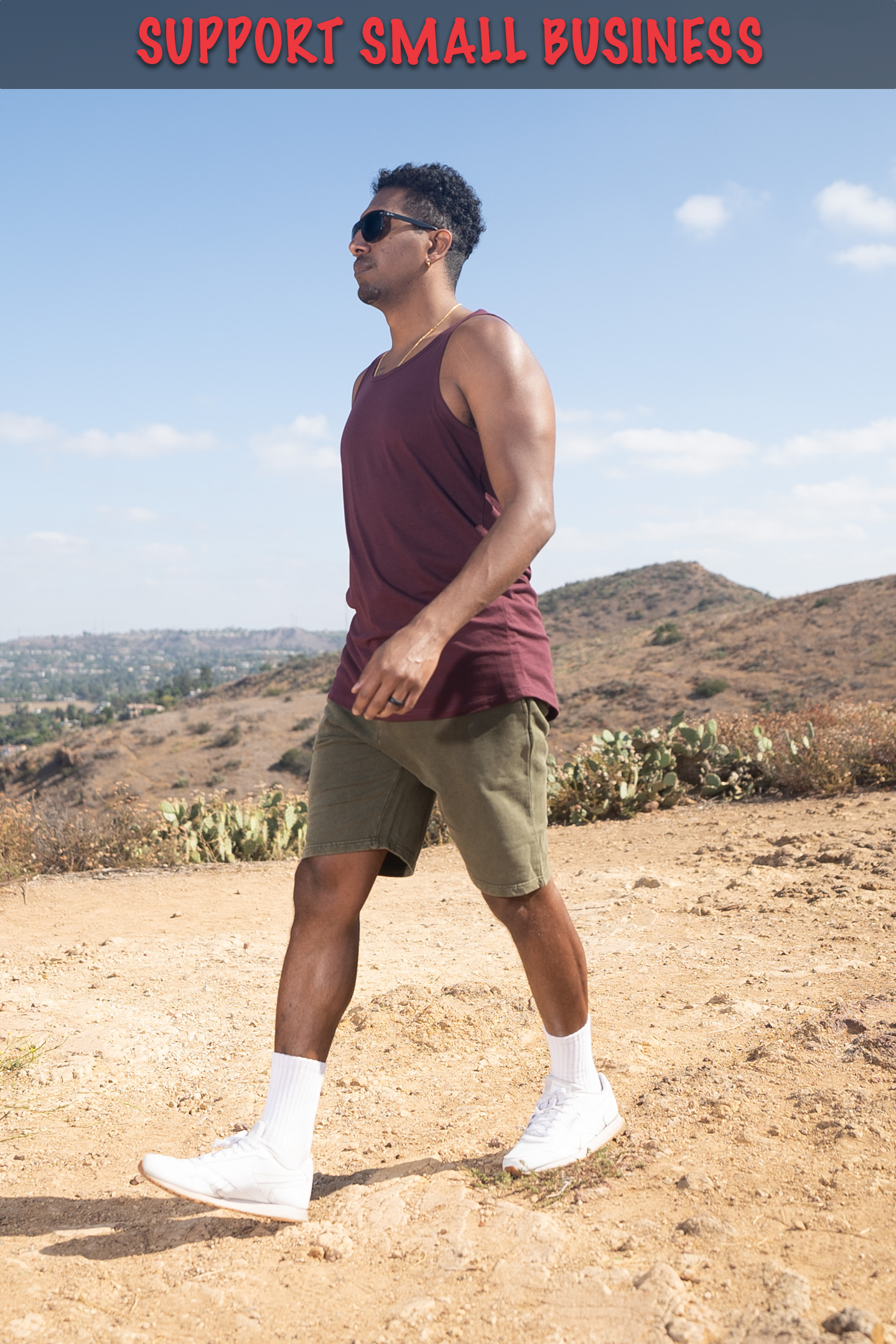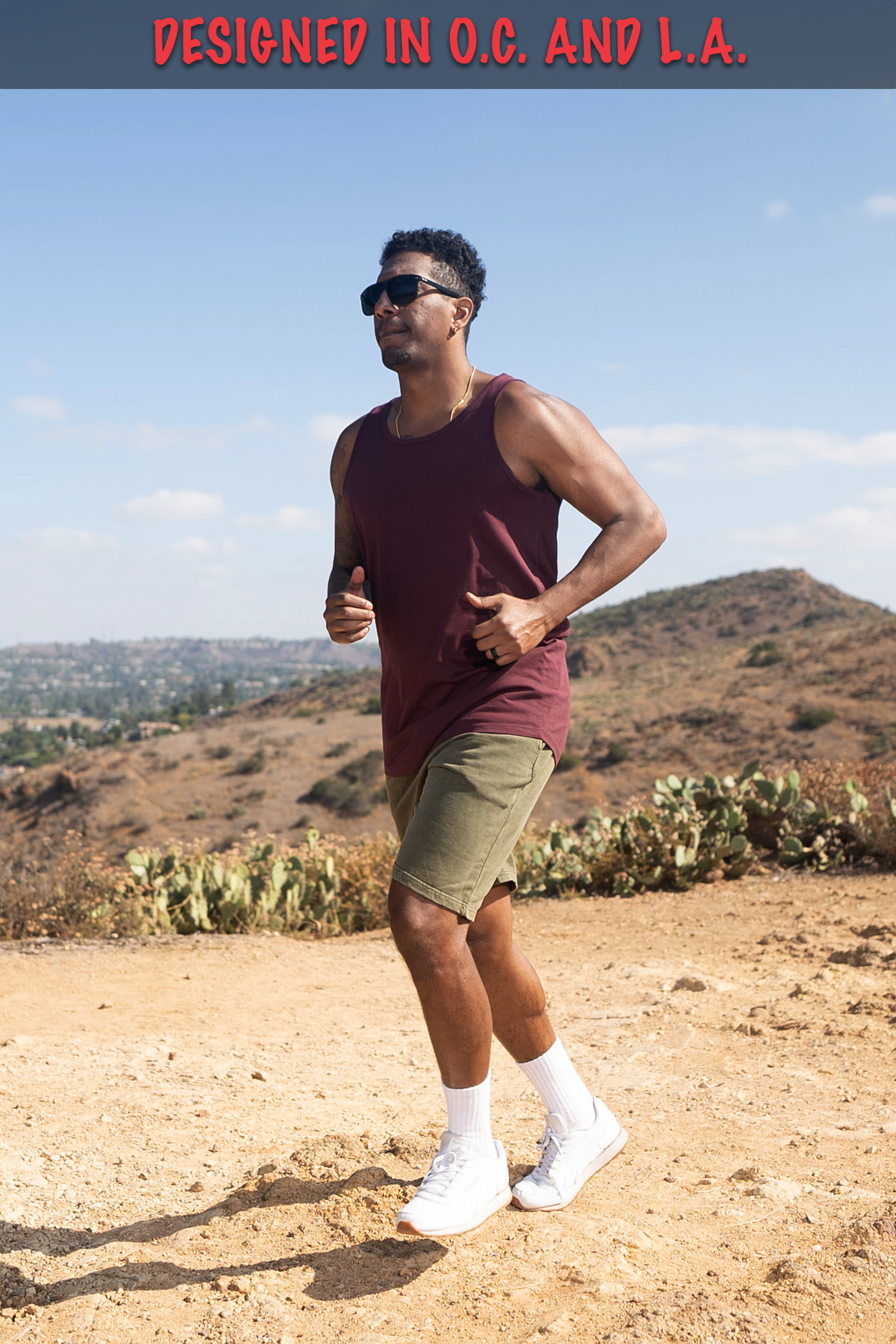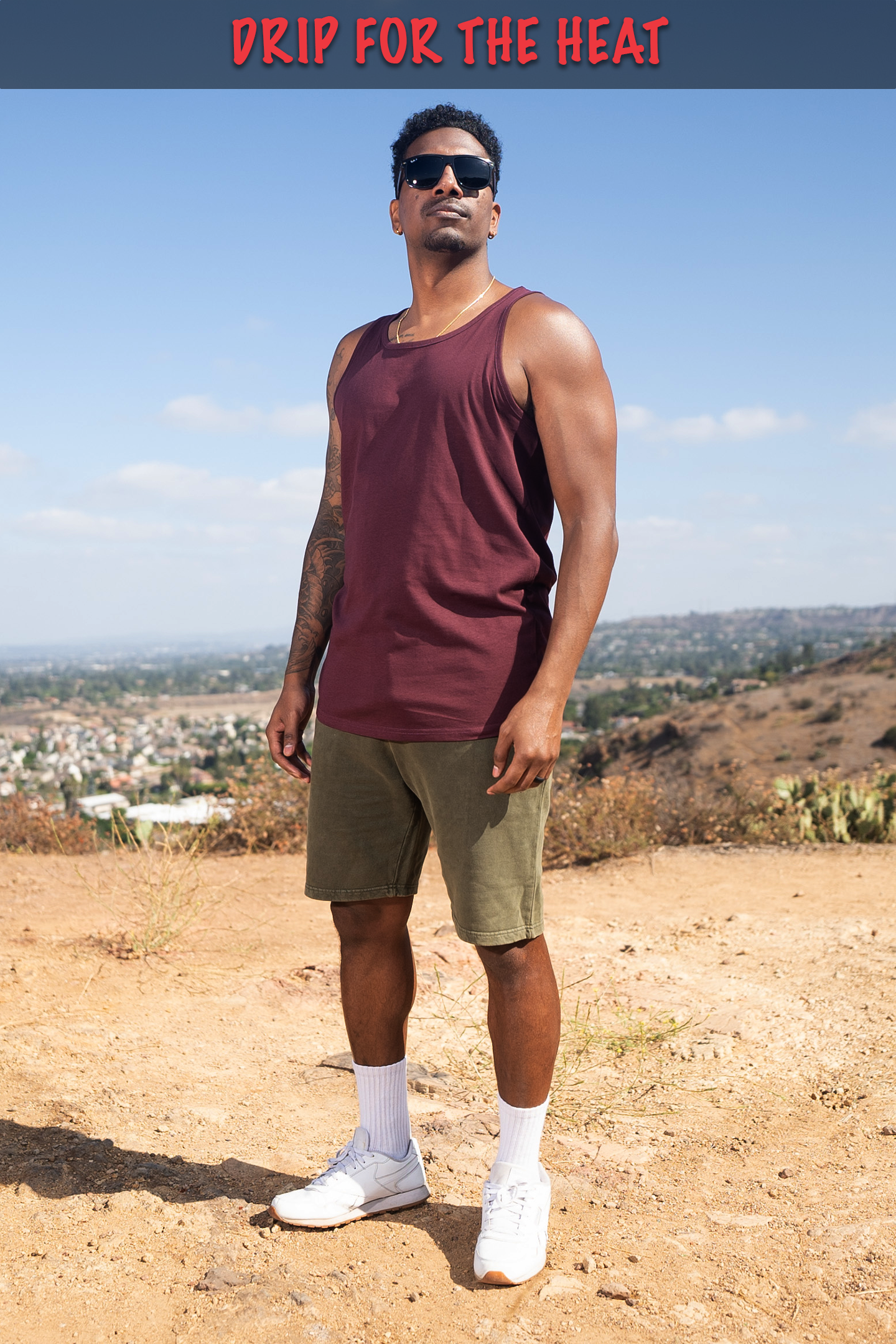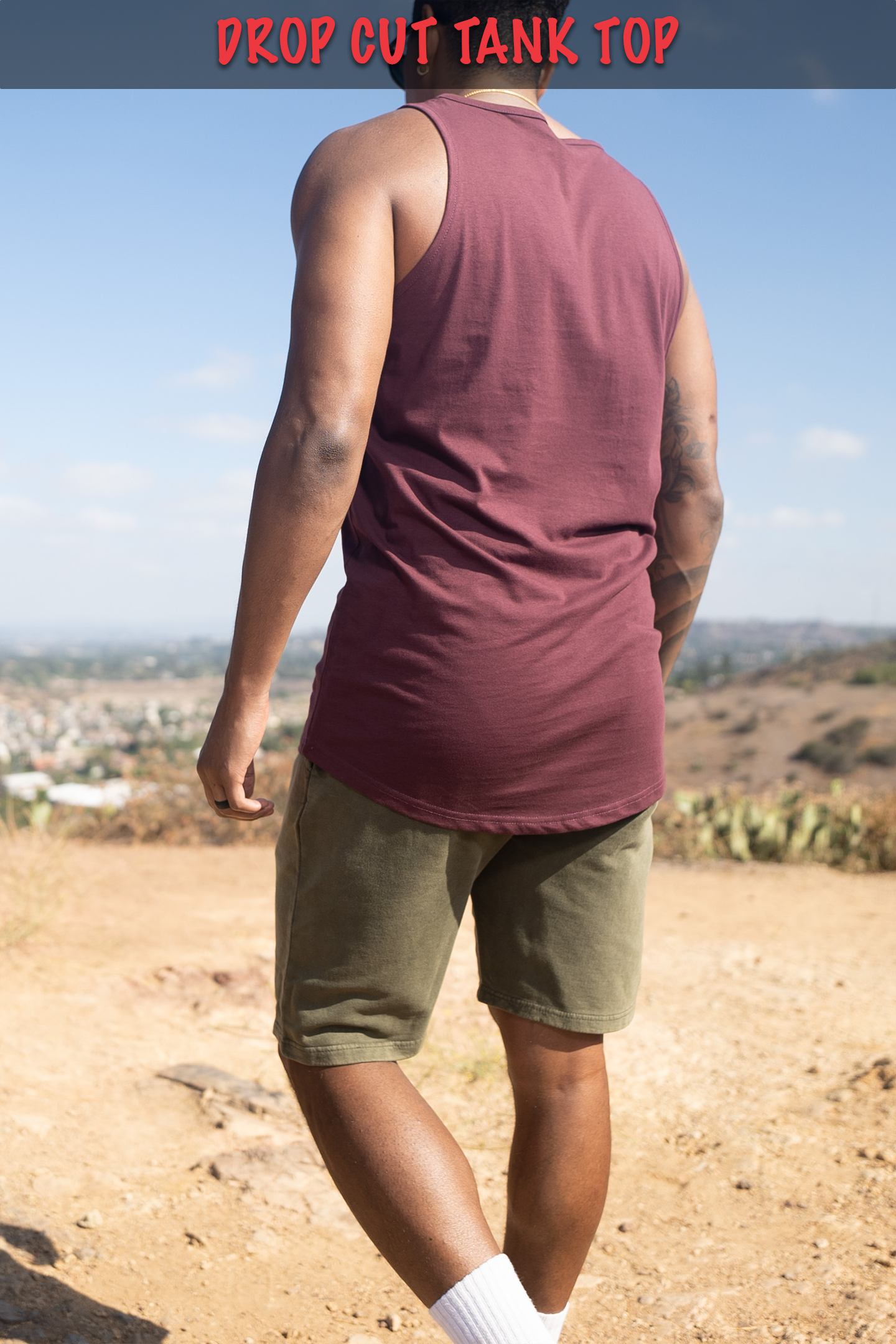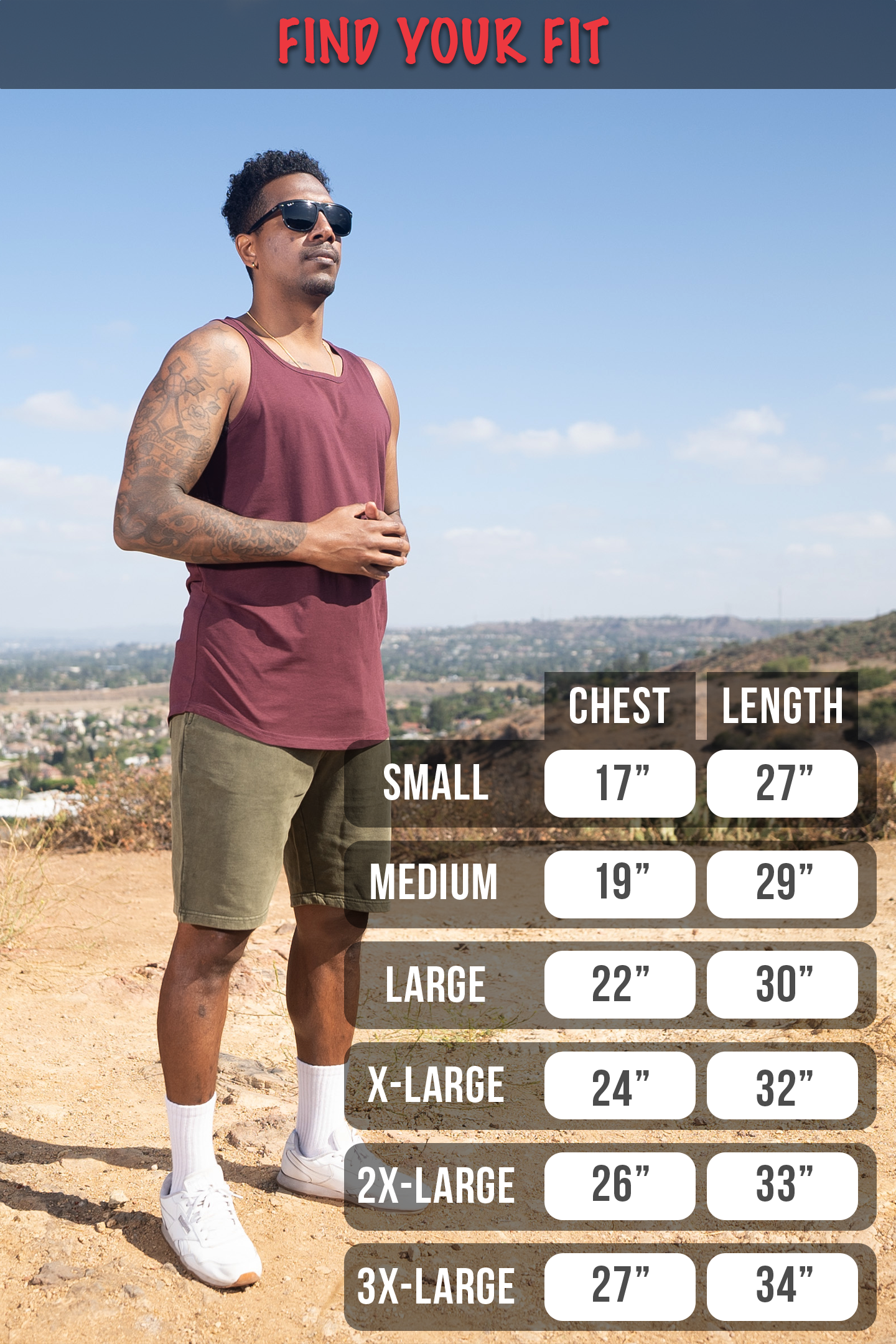 Drop Cut Tank Tops
Unique drop cut design: Our longline tank tops for men feature a stylish drop cut design, also known as dropcut, that complements your athletic physique and exudes hip hop culture vibes.
Perfect fit for any occasion: Our essential tank top is crafted with a curved hem and scallop bottom, making it perfect for hiding your belly while staying stylish and trendy, whether you're at the gym, running errands, or hanging out with friends.
Culture-approved: This men's drop cut tank top shirt is a must-have for anyone who wants to stay ahead of the fashion curve while still enjoying the comfort of an affordable and high-quality tank top.
Made with high-quality cotton: Our men's drop cut tank top shirt is made from 100% cotton, which is soft, breathable, and comfortable to wear. Whether you're hitting the gym or lounging at home, this tank top will keep you cool and stylish all day long.
Versatile wardrobe staple: This stylish and practical drop cut tank top is an essential item in any fashion-conscious man's wardrobe. It pairs well with jeans, shorts, or joggers and is available in a range of colors to match any outfit.
Our Drop cut long tank tops for men feature a scalloped bottom hem for a unique, stylish look. These tanks are made from soft, breathable fabric for ultimate comfort and are available in both singles and packs. Perfect for the gym, casual wear, or layering under a sweater, these tanks are a versatile addition to any wardrobe. ShirtBANC dropcut tanks are perfect for activewear or fashion. They come in a hipster fashion curved hem. Longline makes them great for tall gentlemen and also for hiding the belly. They hug your arms to show off your guns. The scallop bottom scoop will be an awesome addition to your wardrobe.
Drop Cut scalloped bottom tank top
The cotton is really nice, the shirts comfortable, and I ordered 2 more, based in my initial testing of the shirts from my first order. As nice as the Champion T-shirts I was seeking to replace.