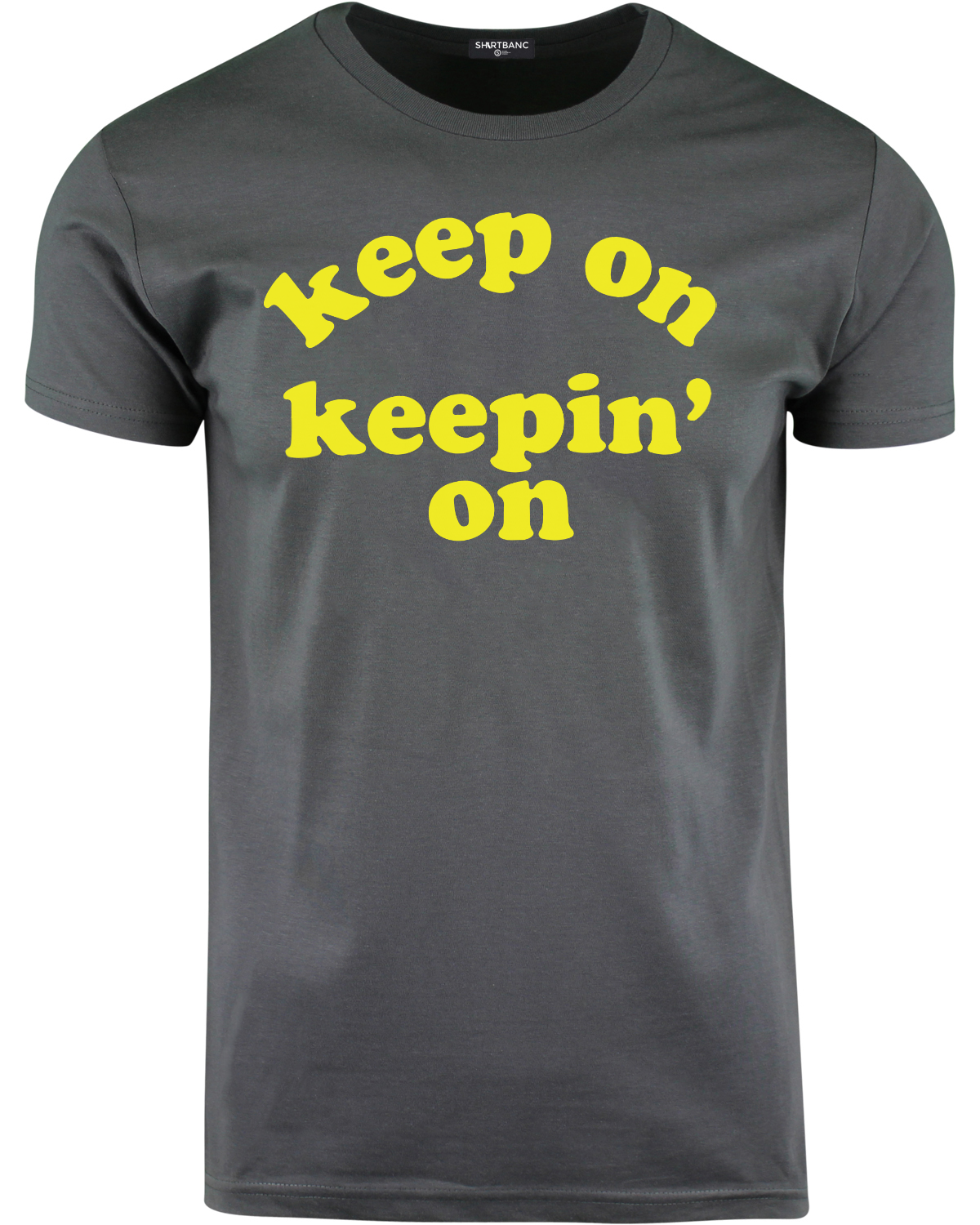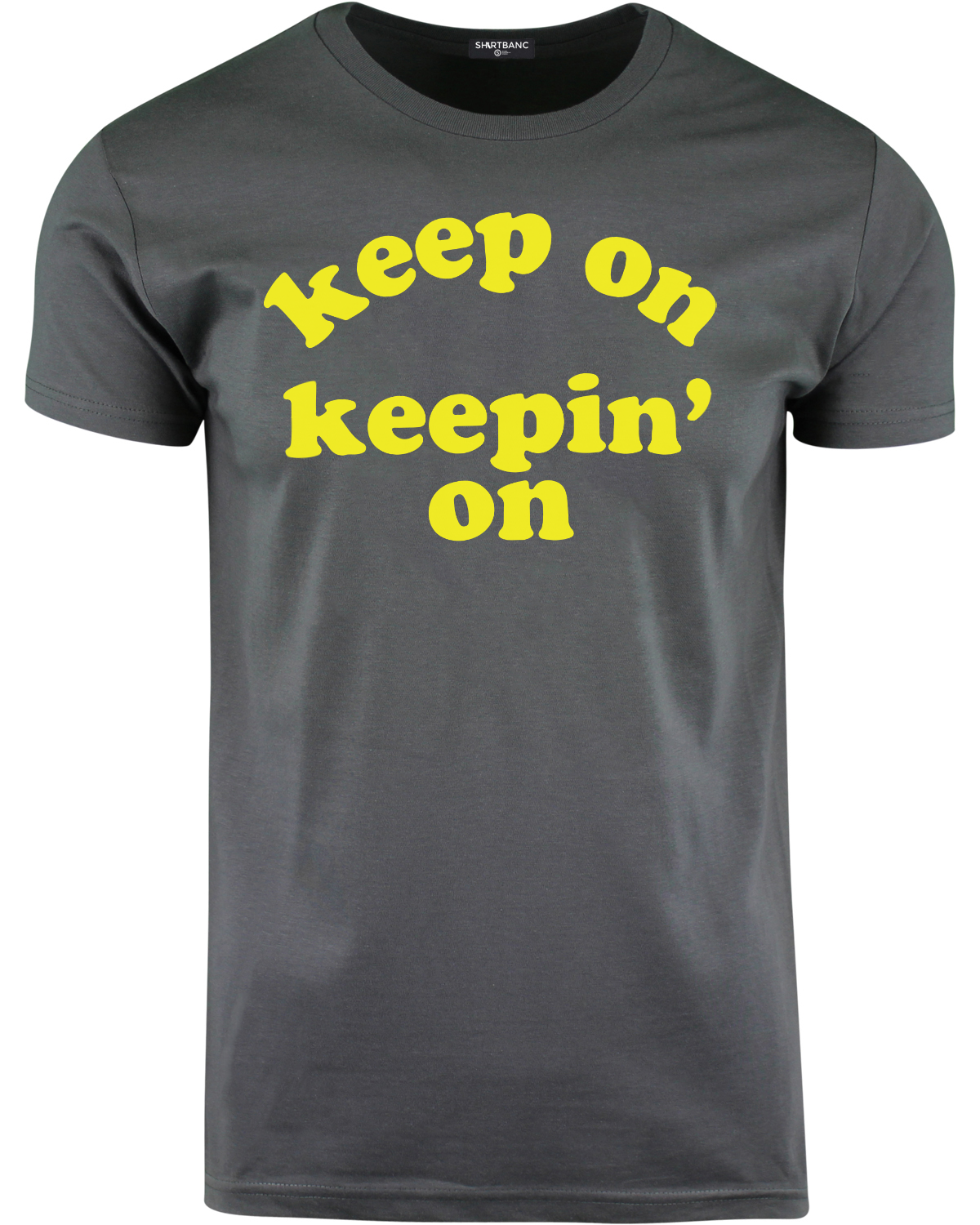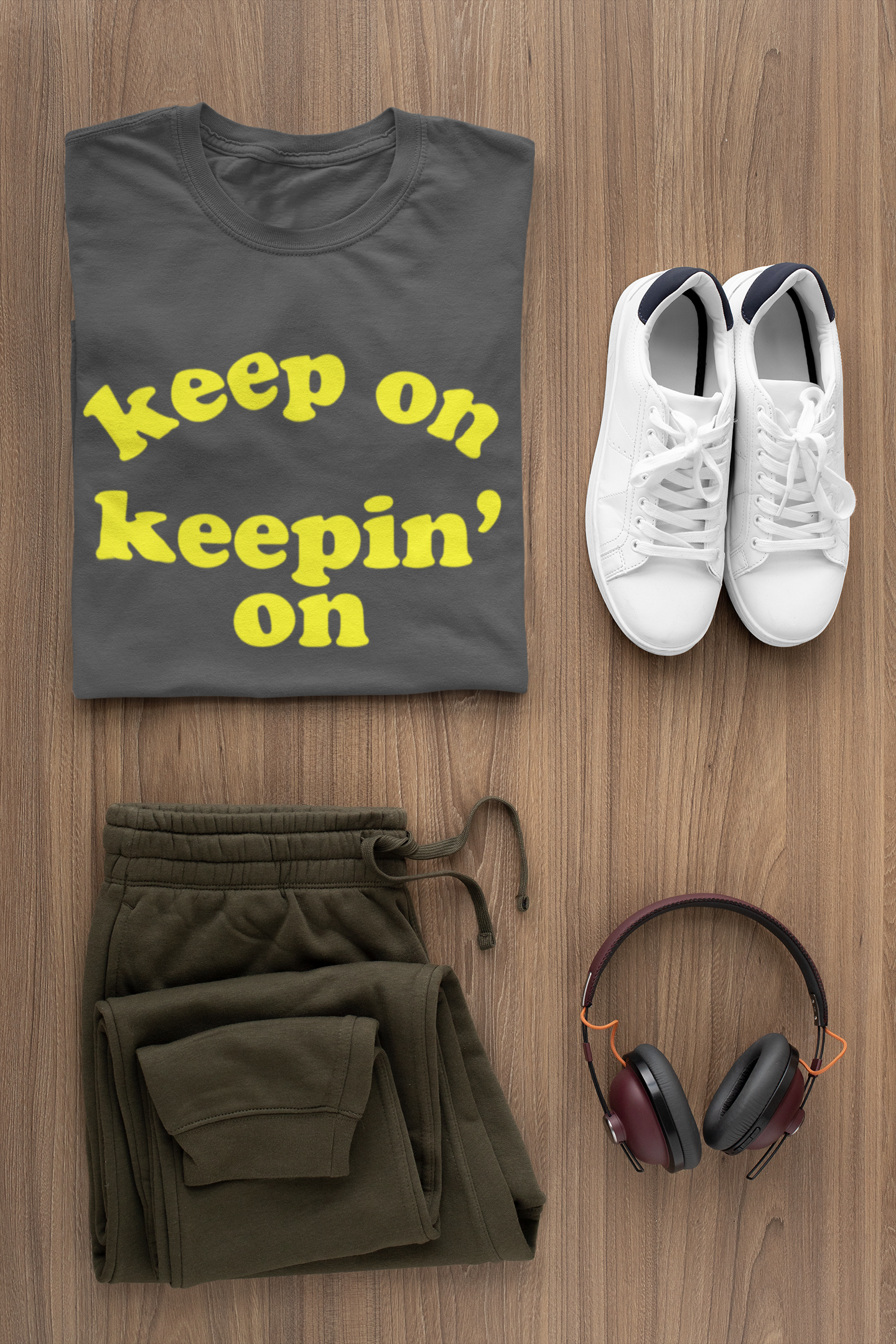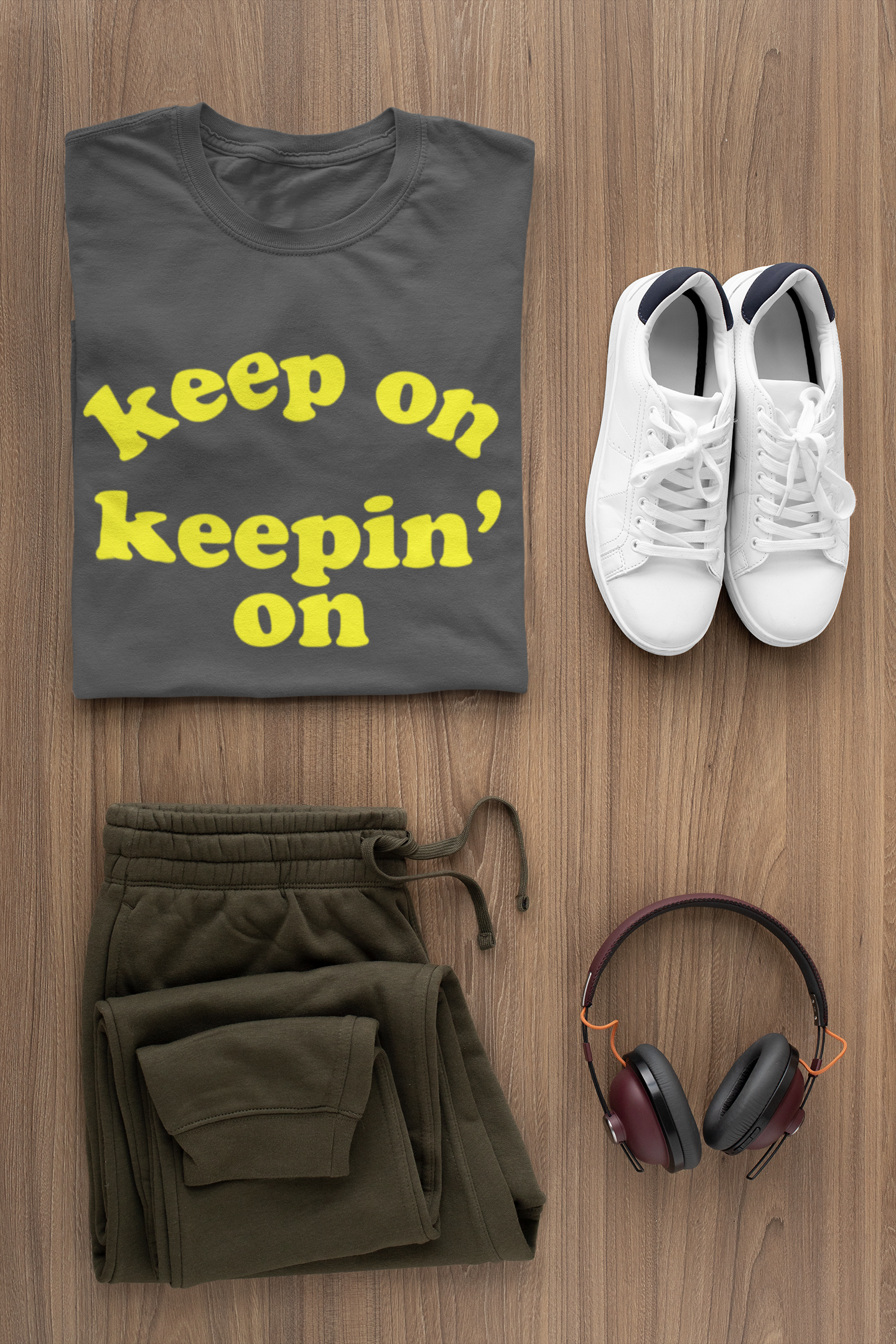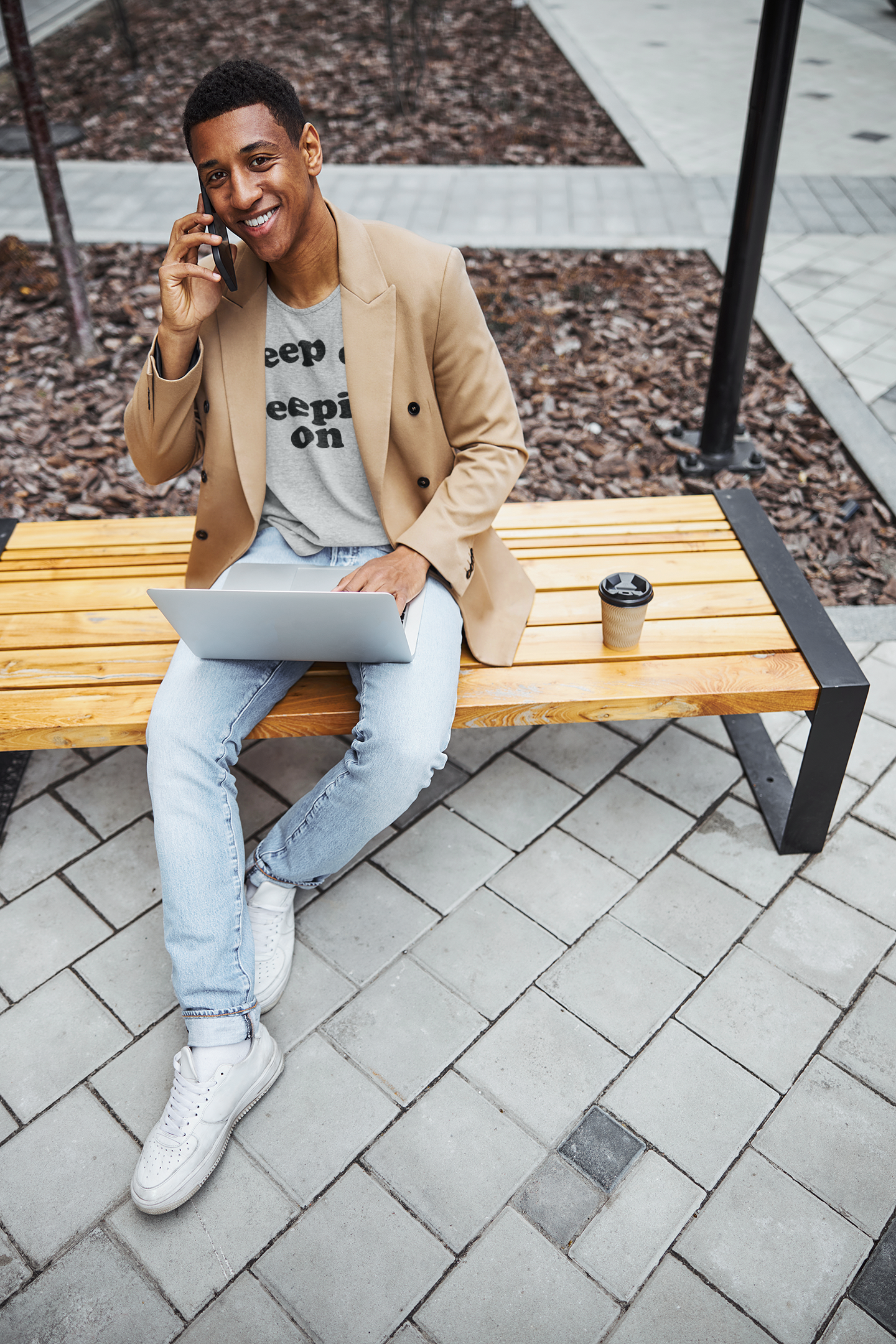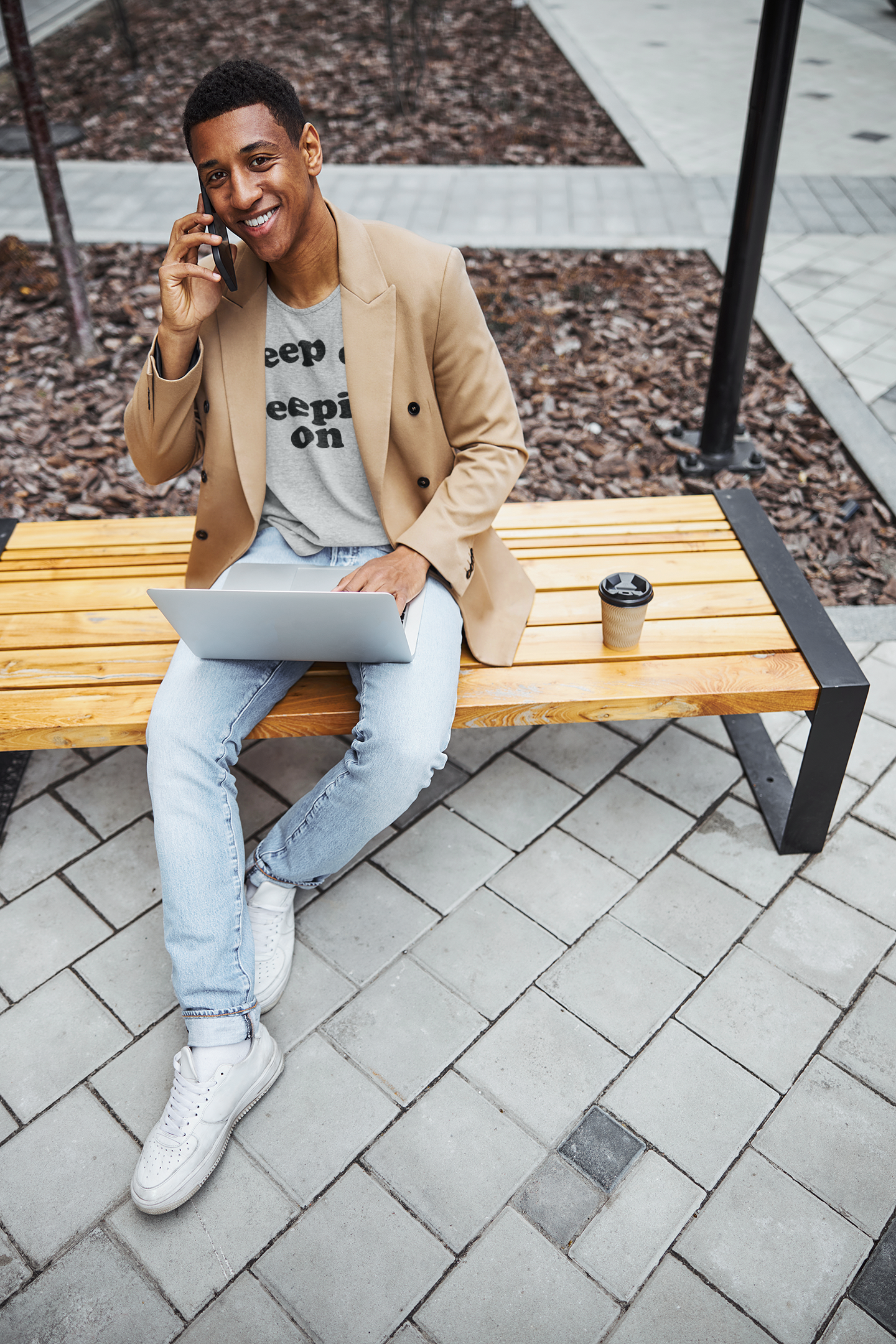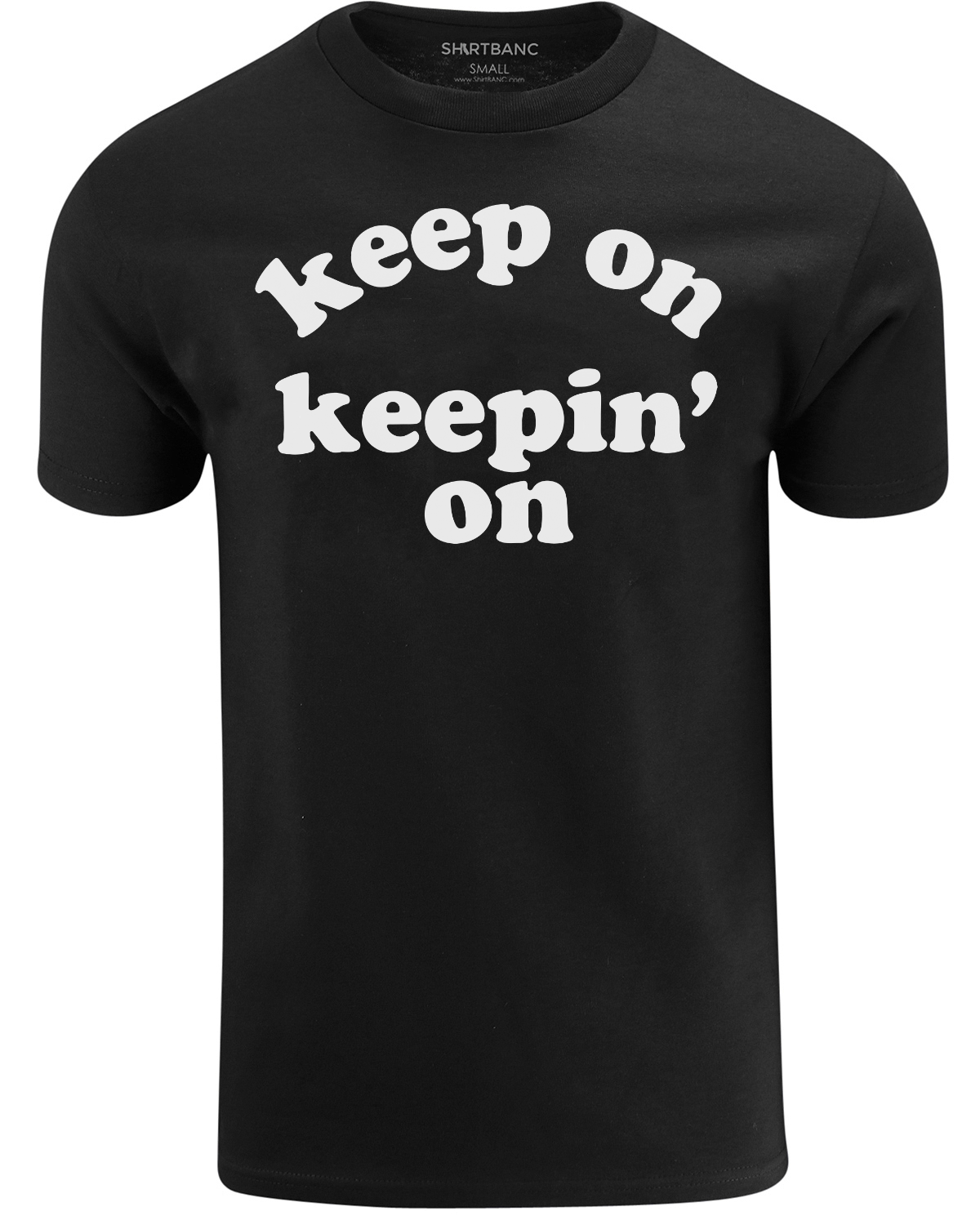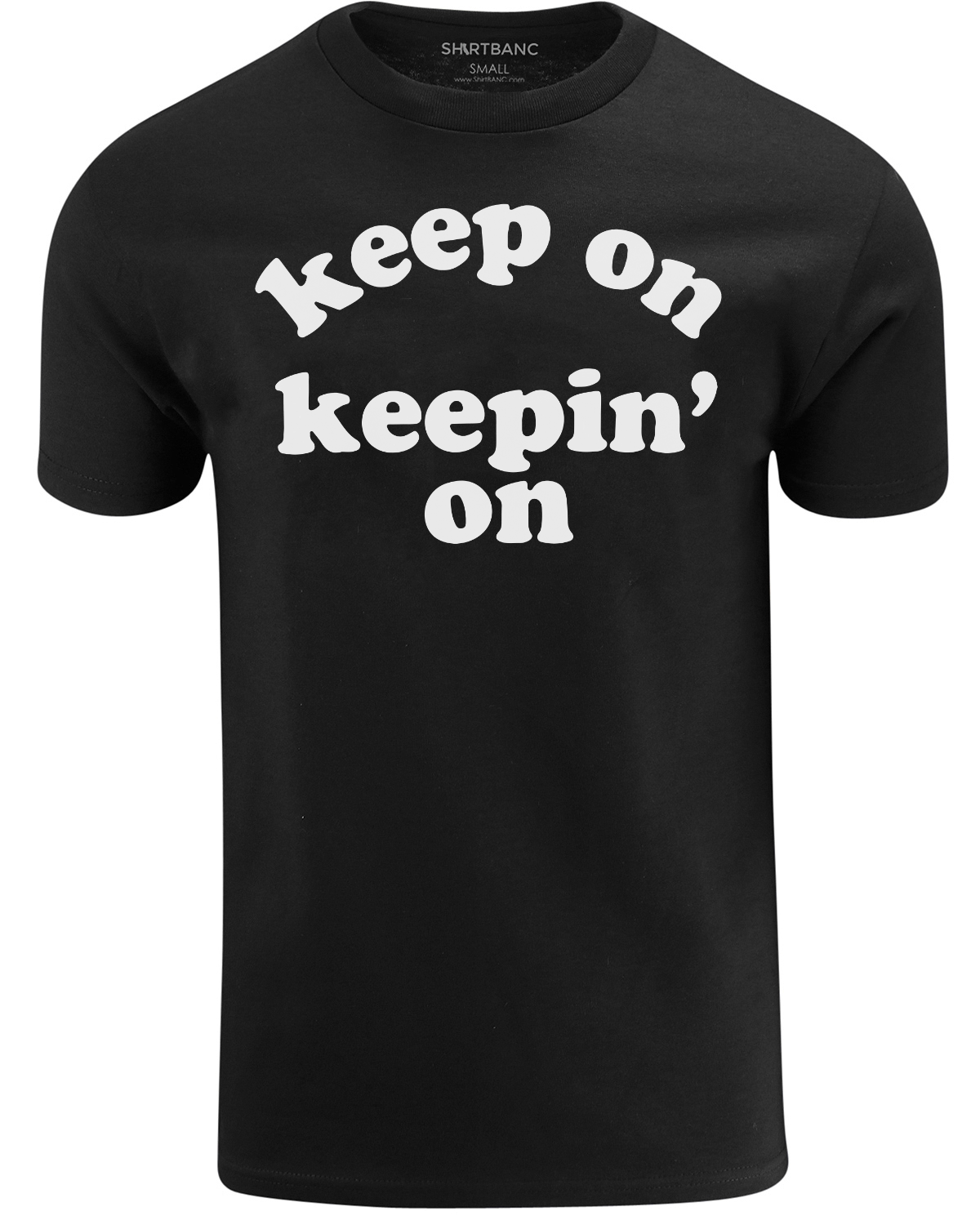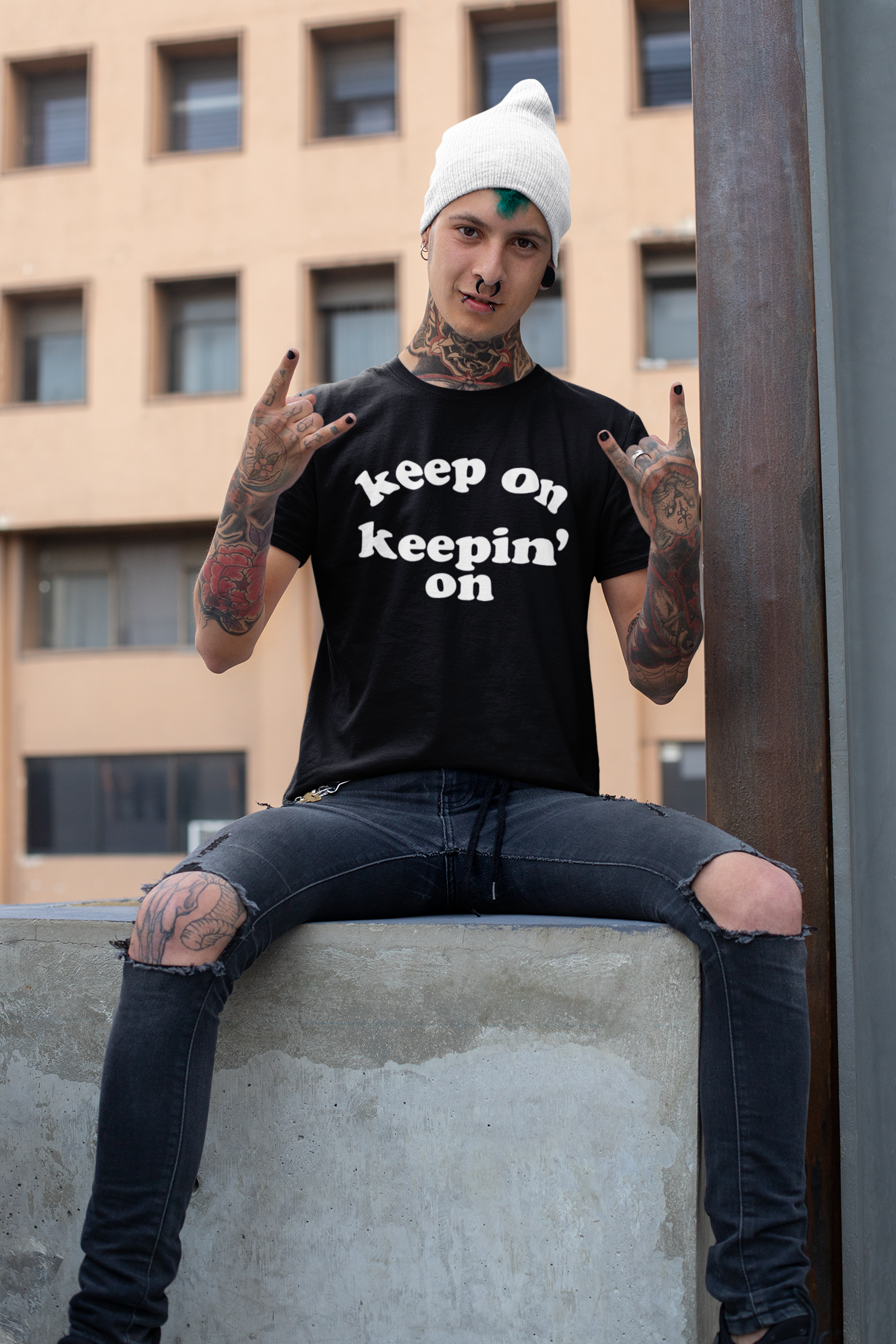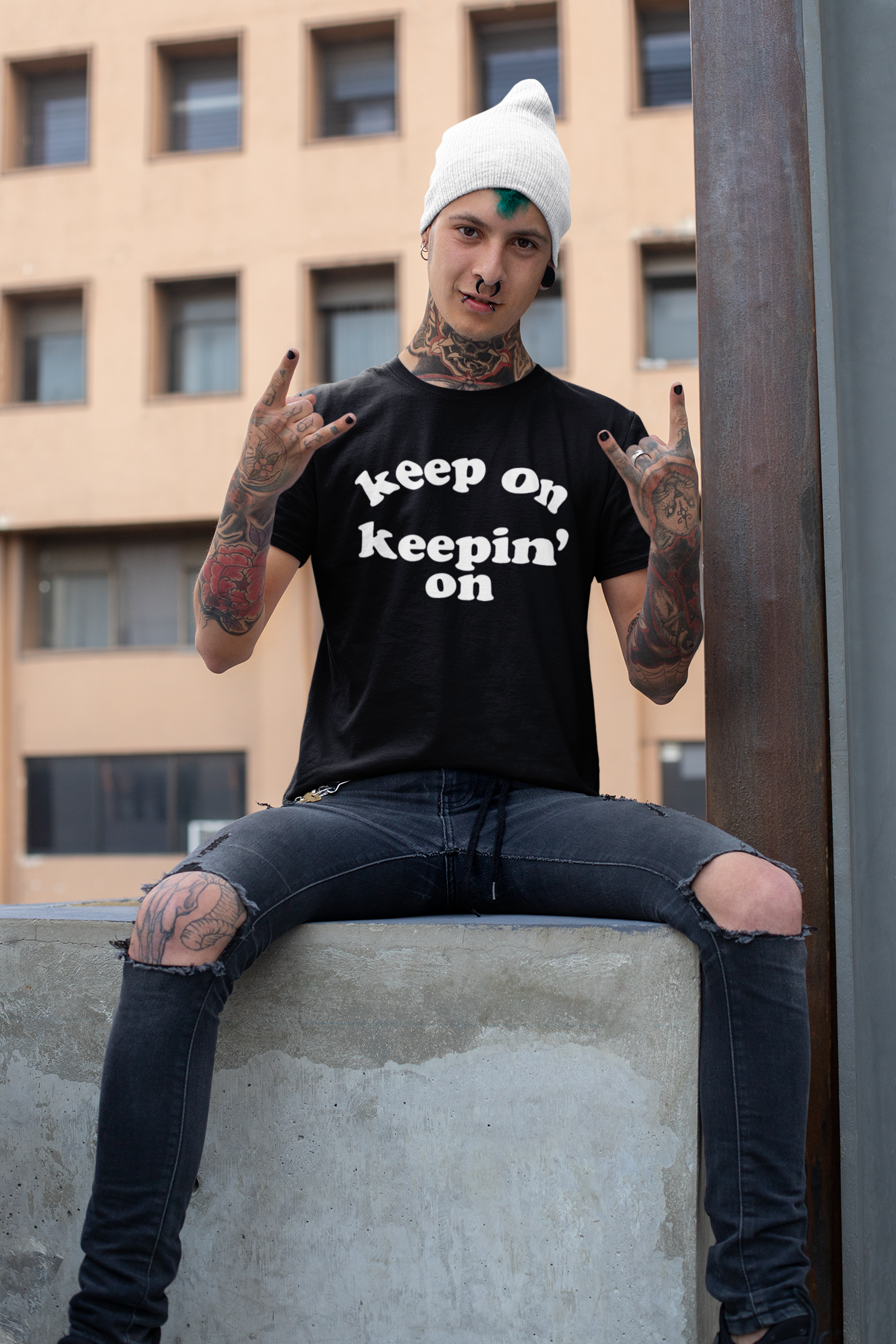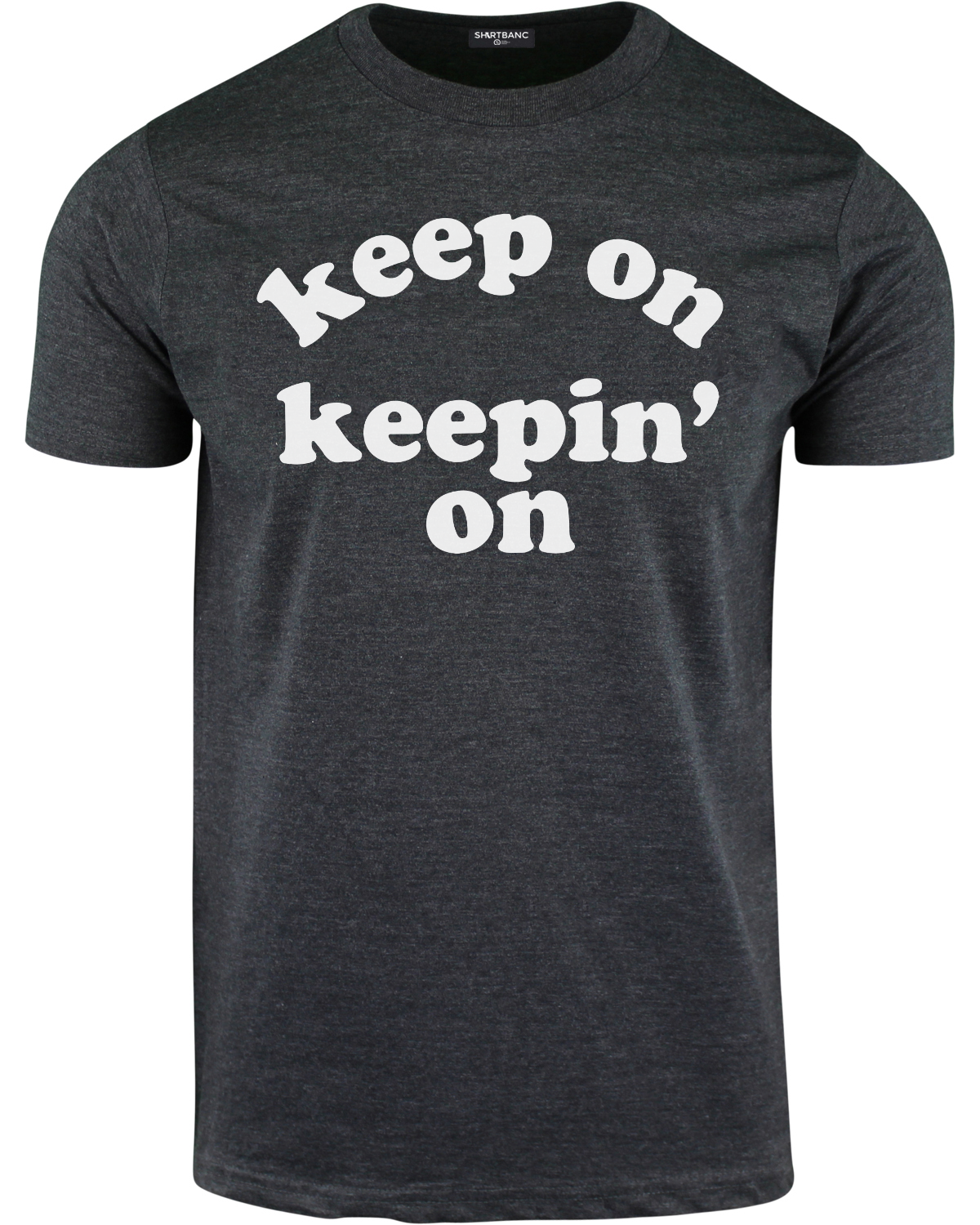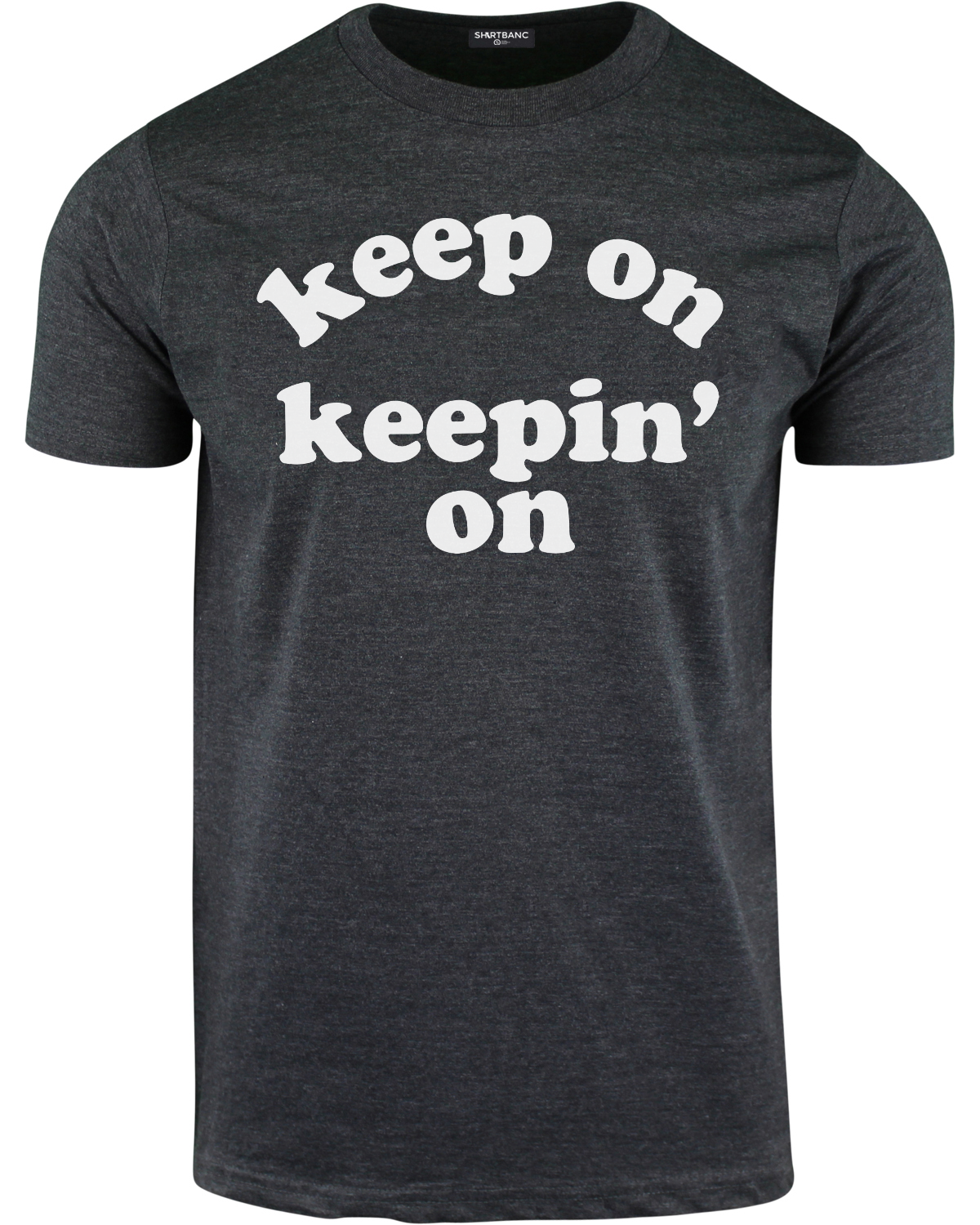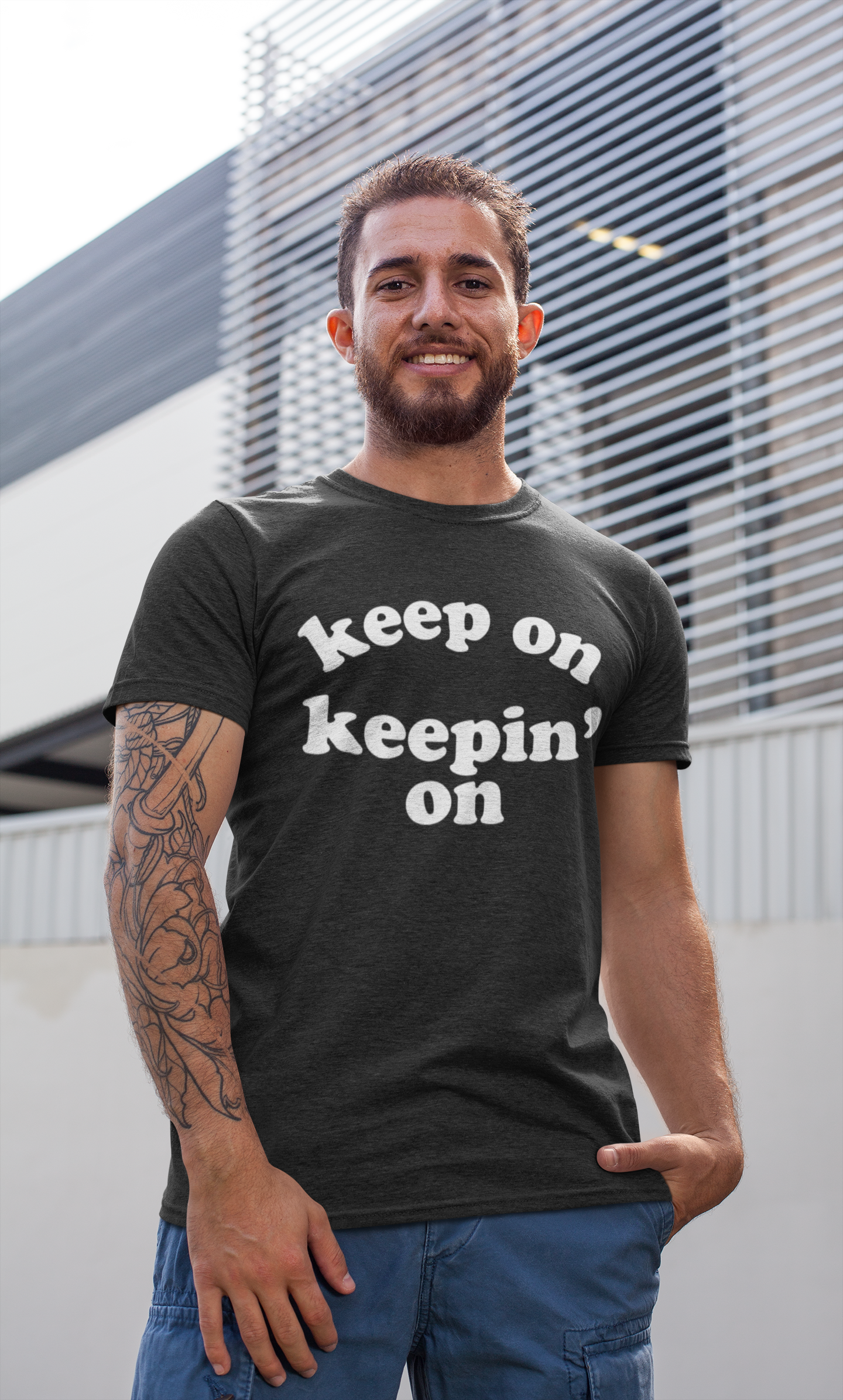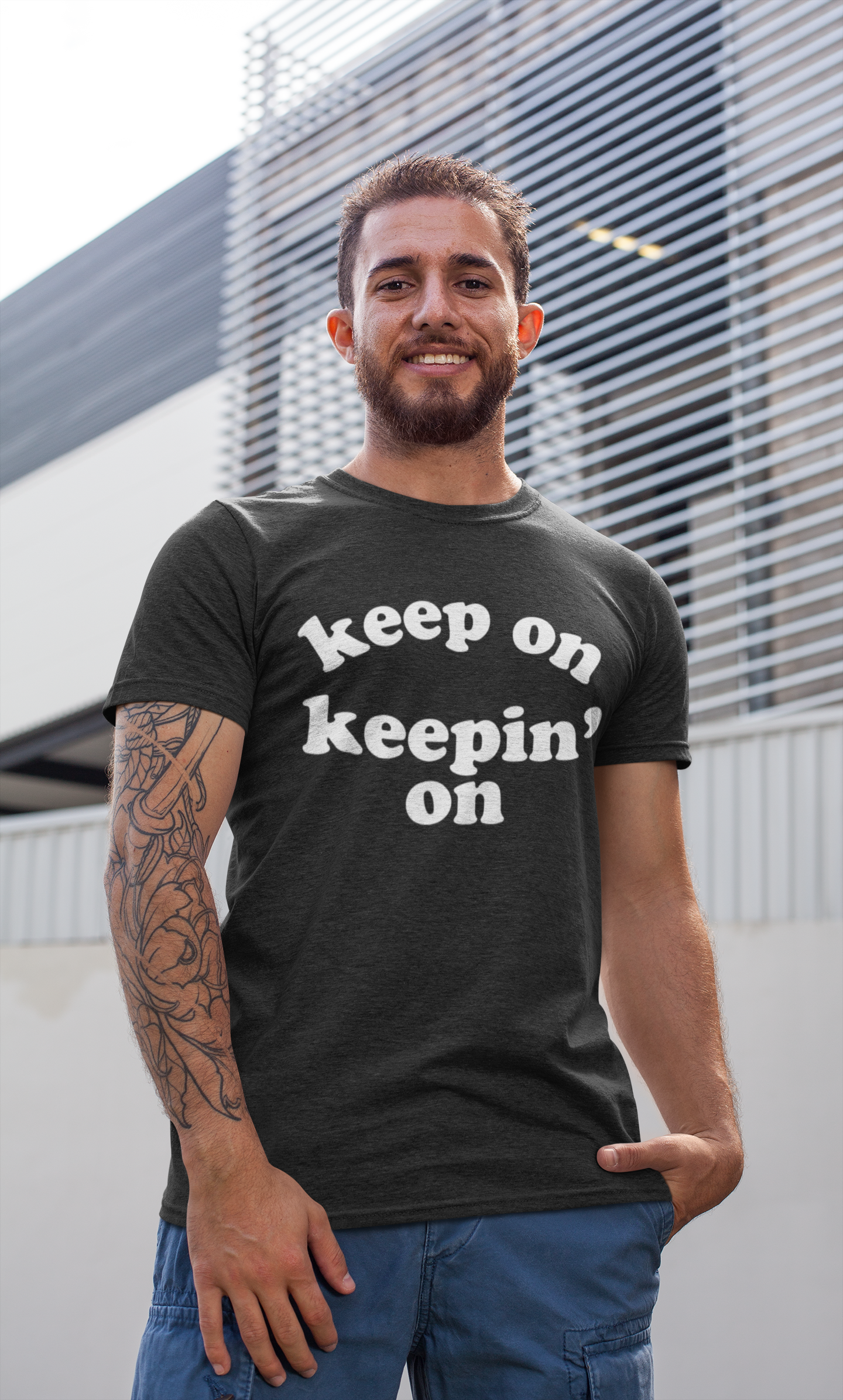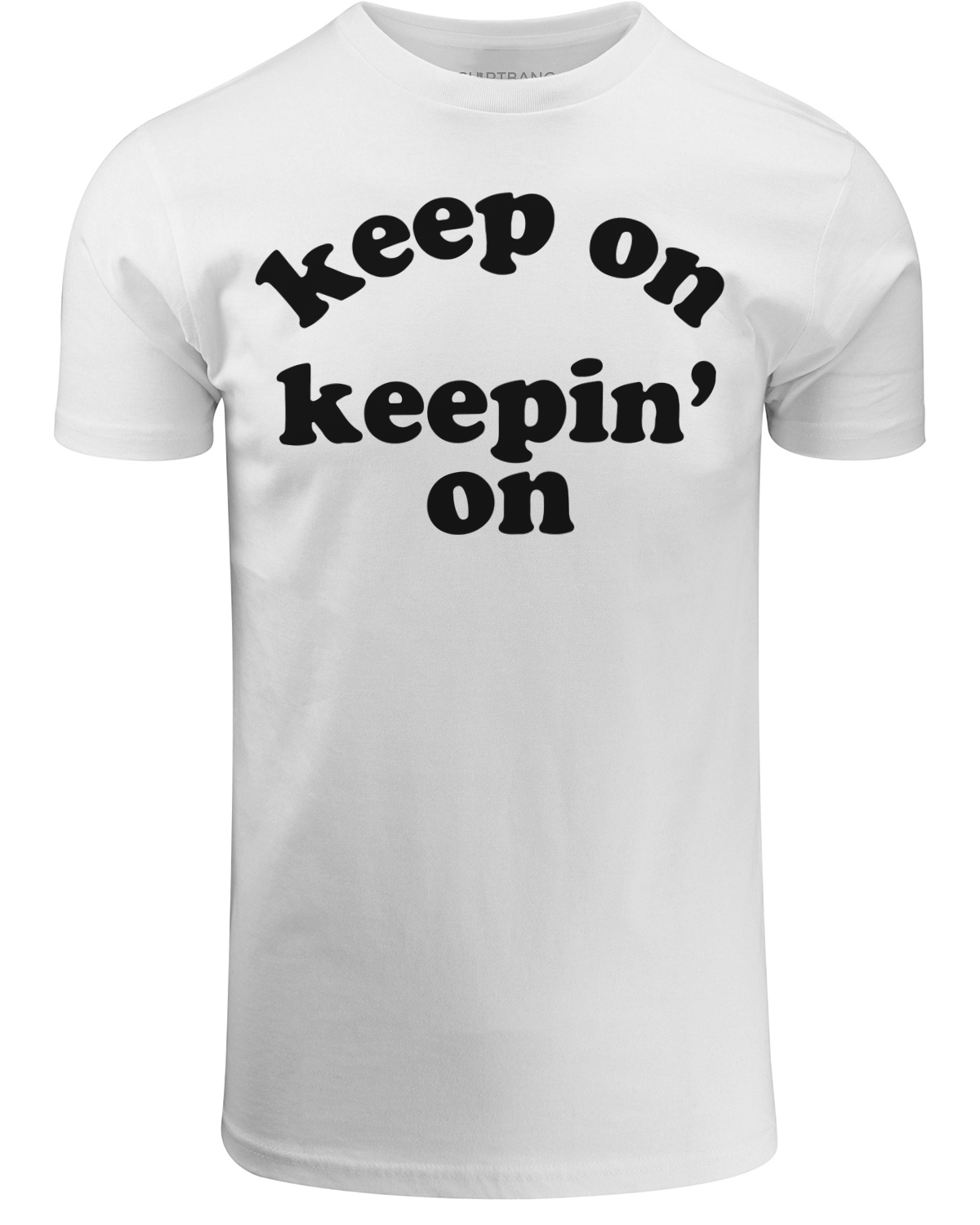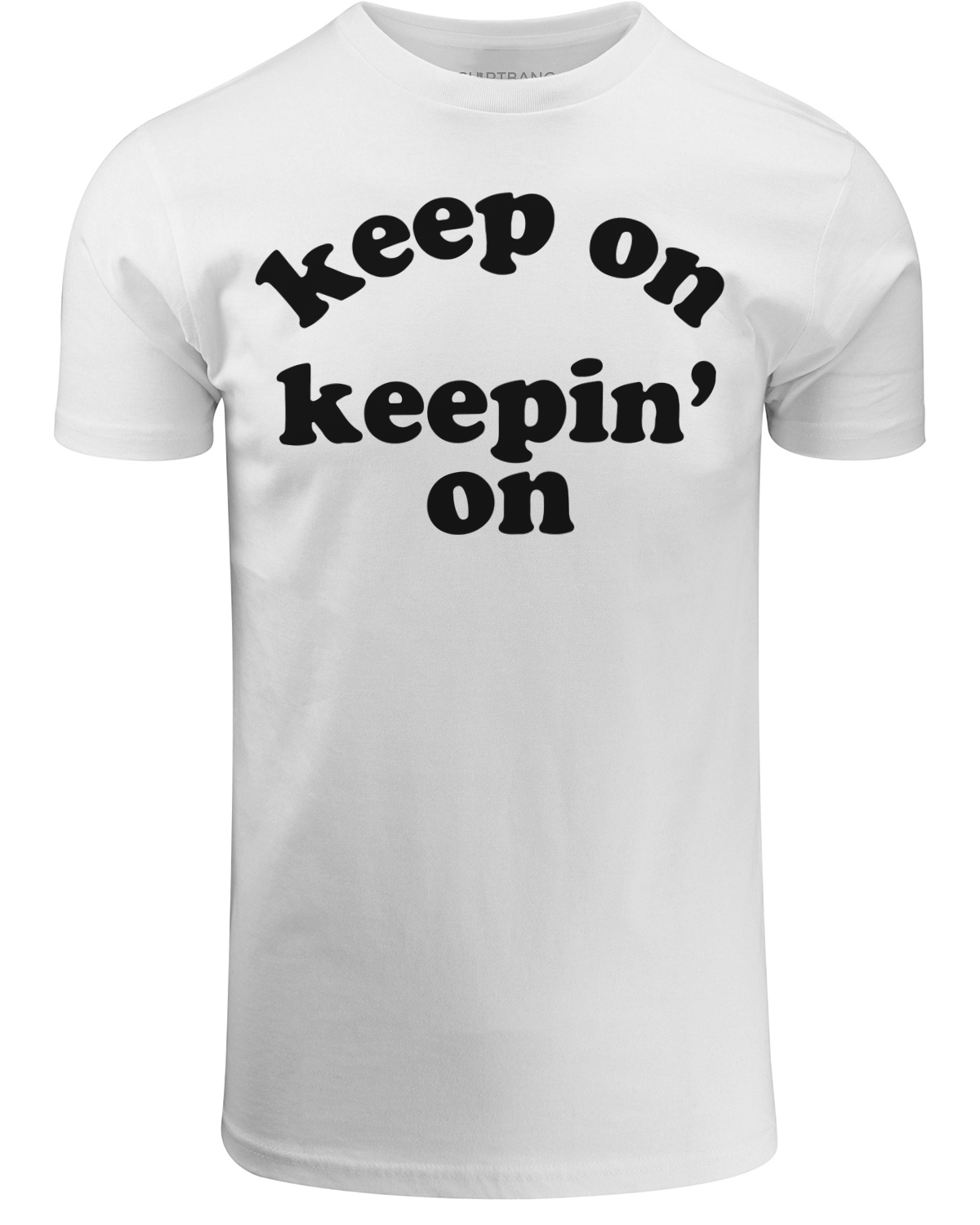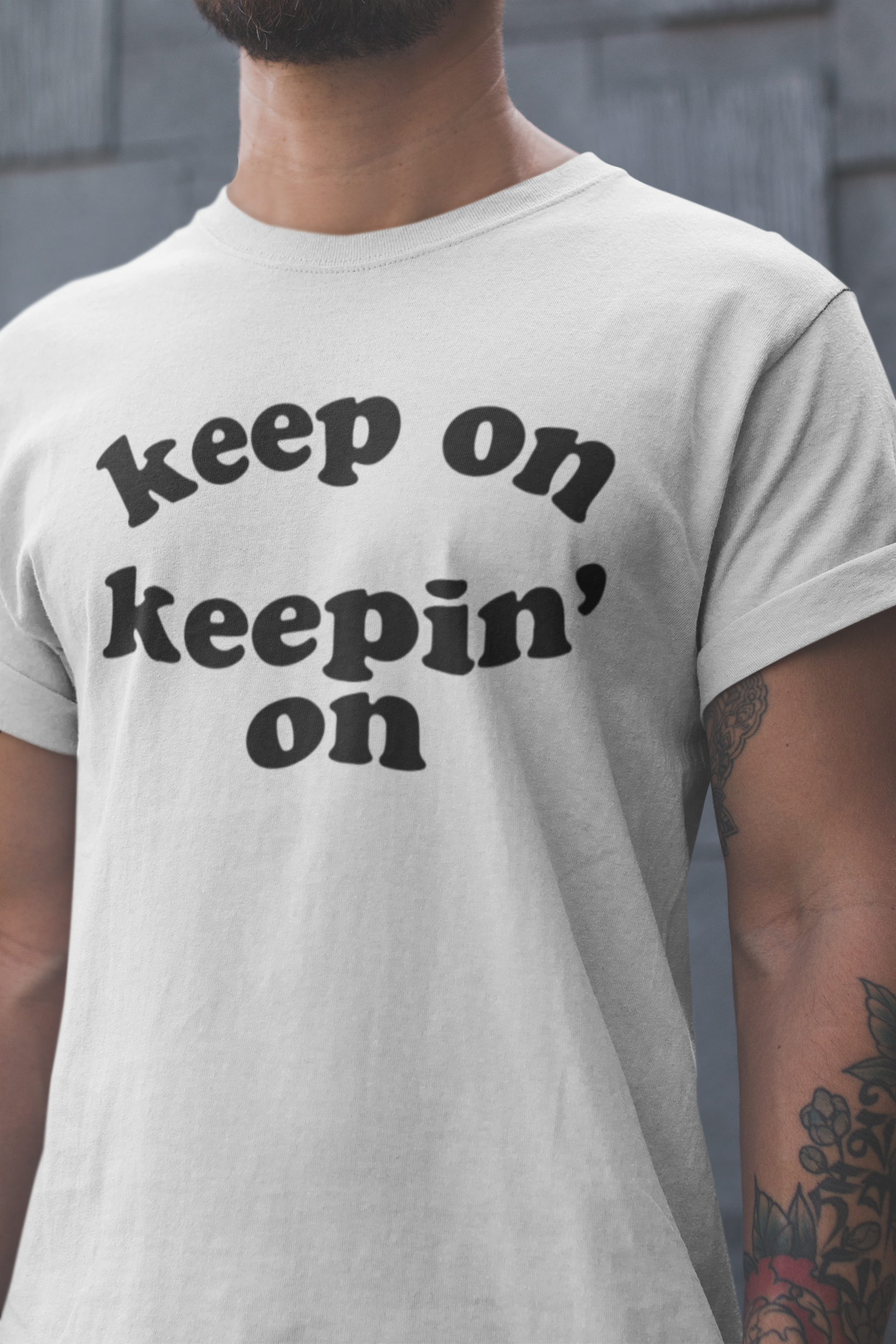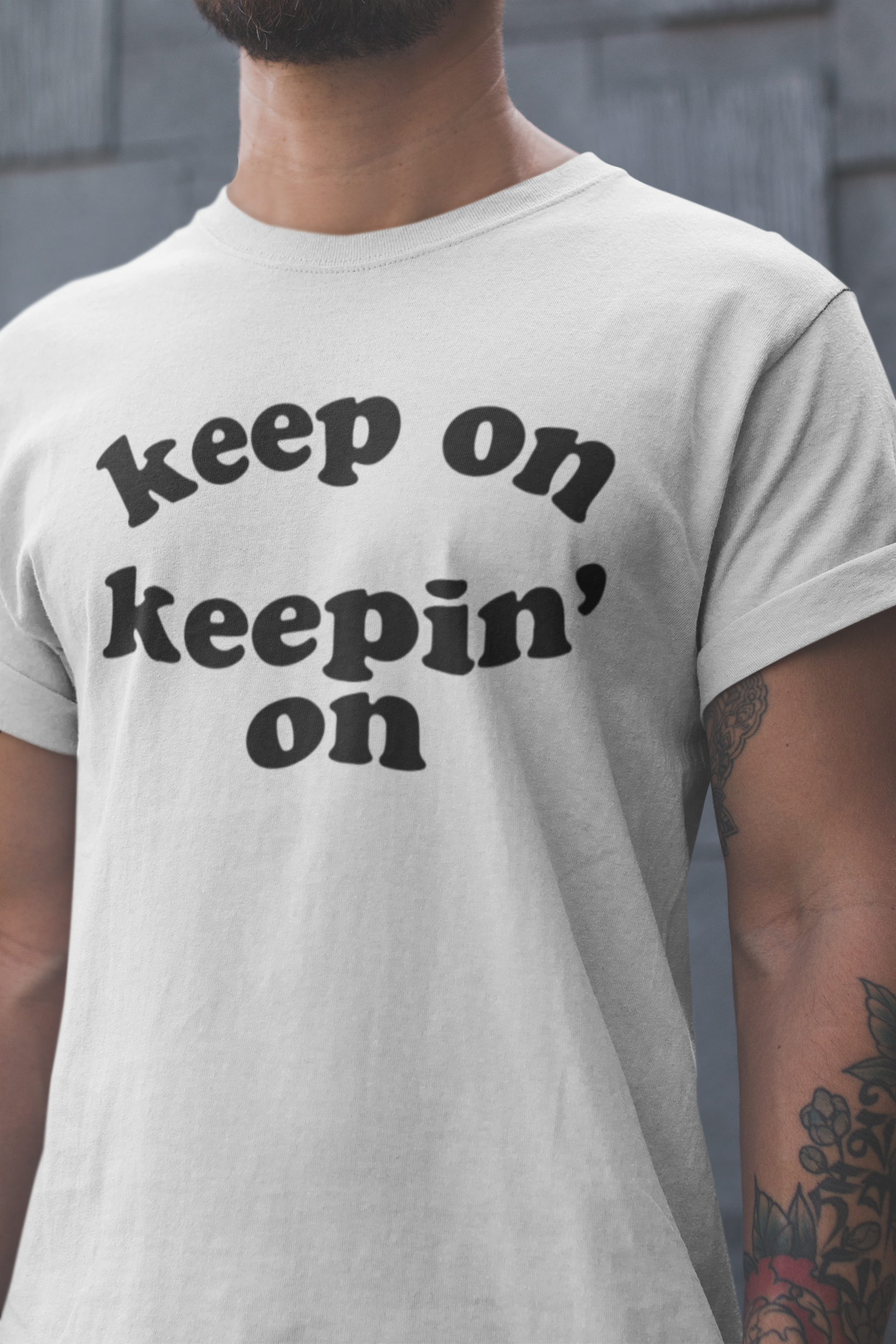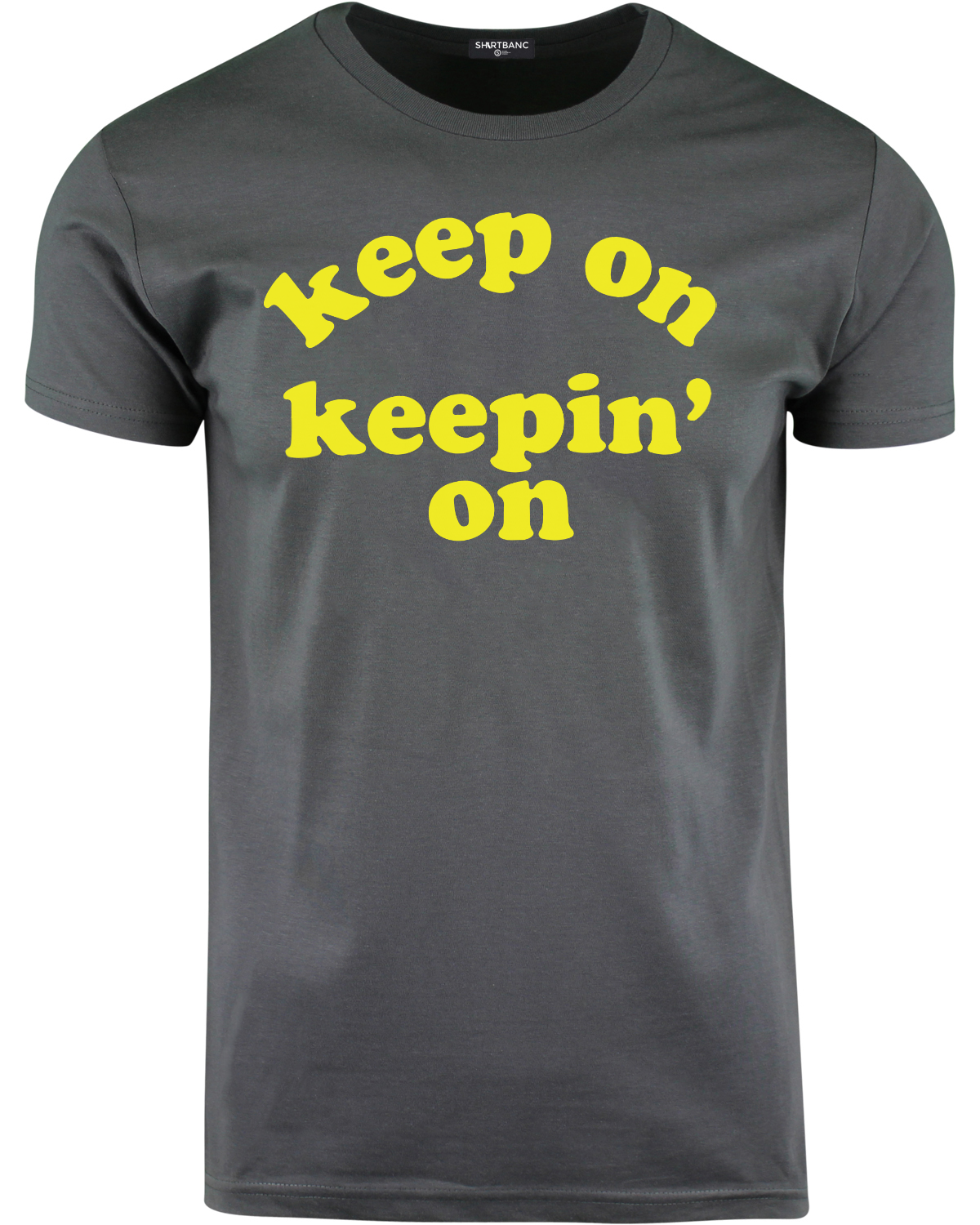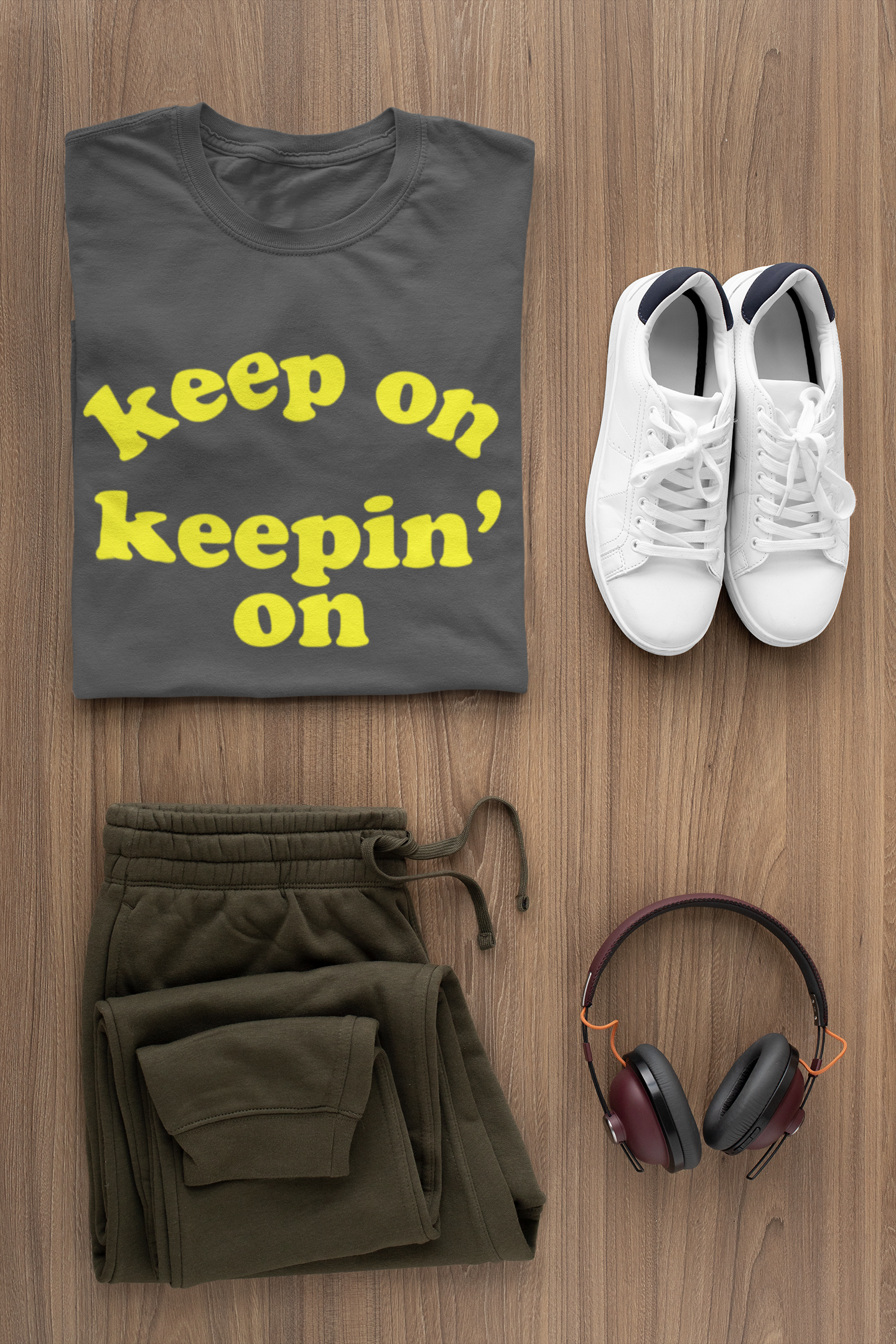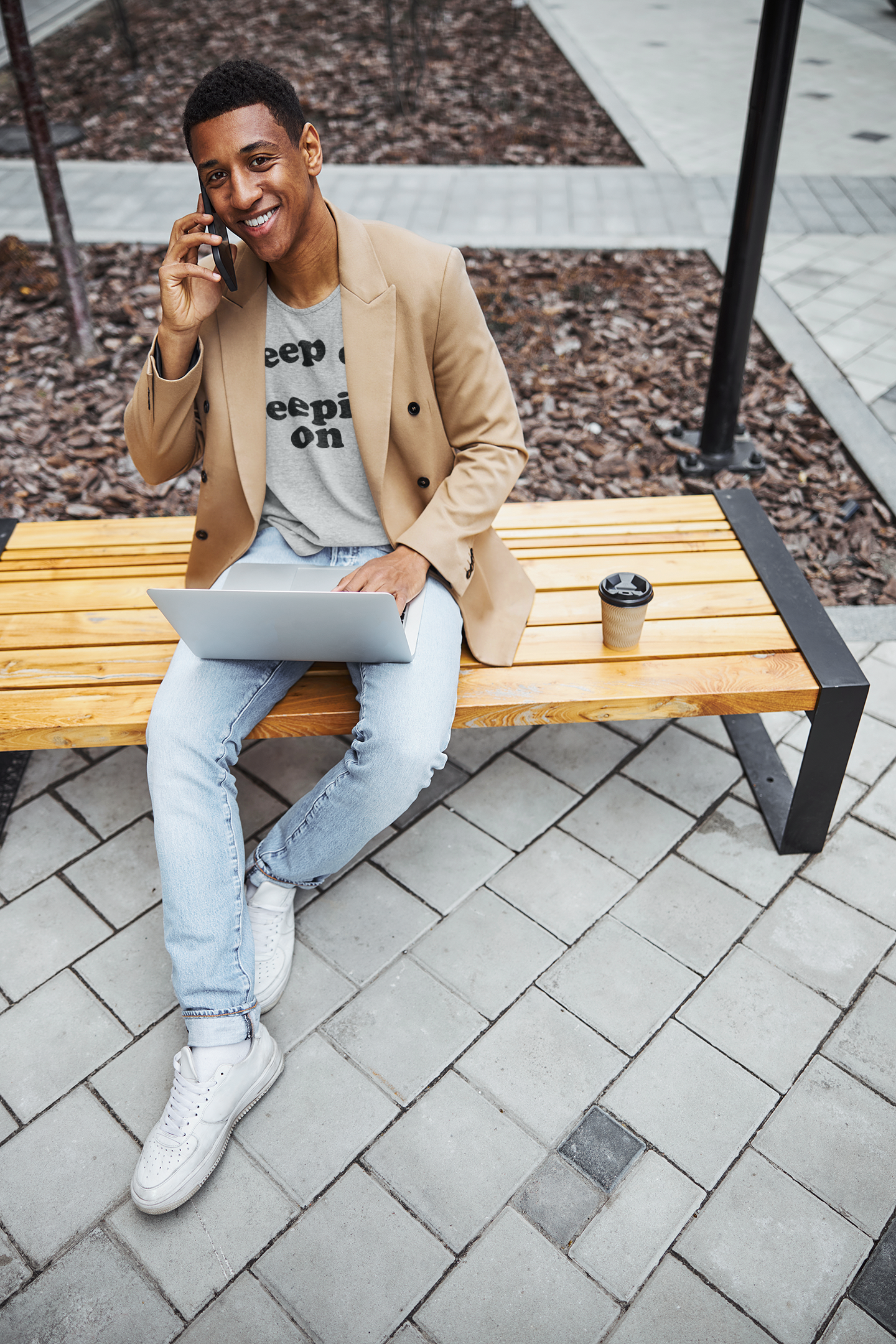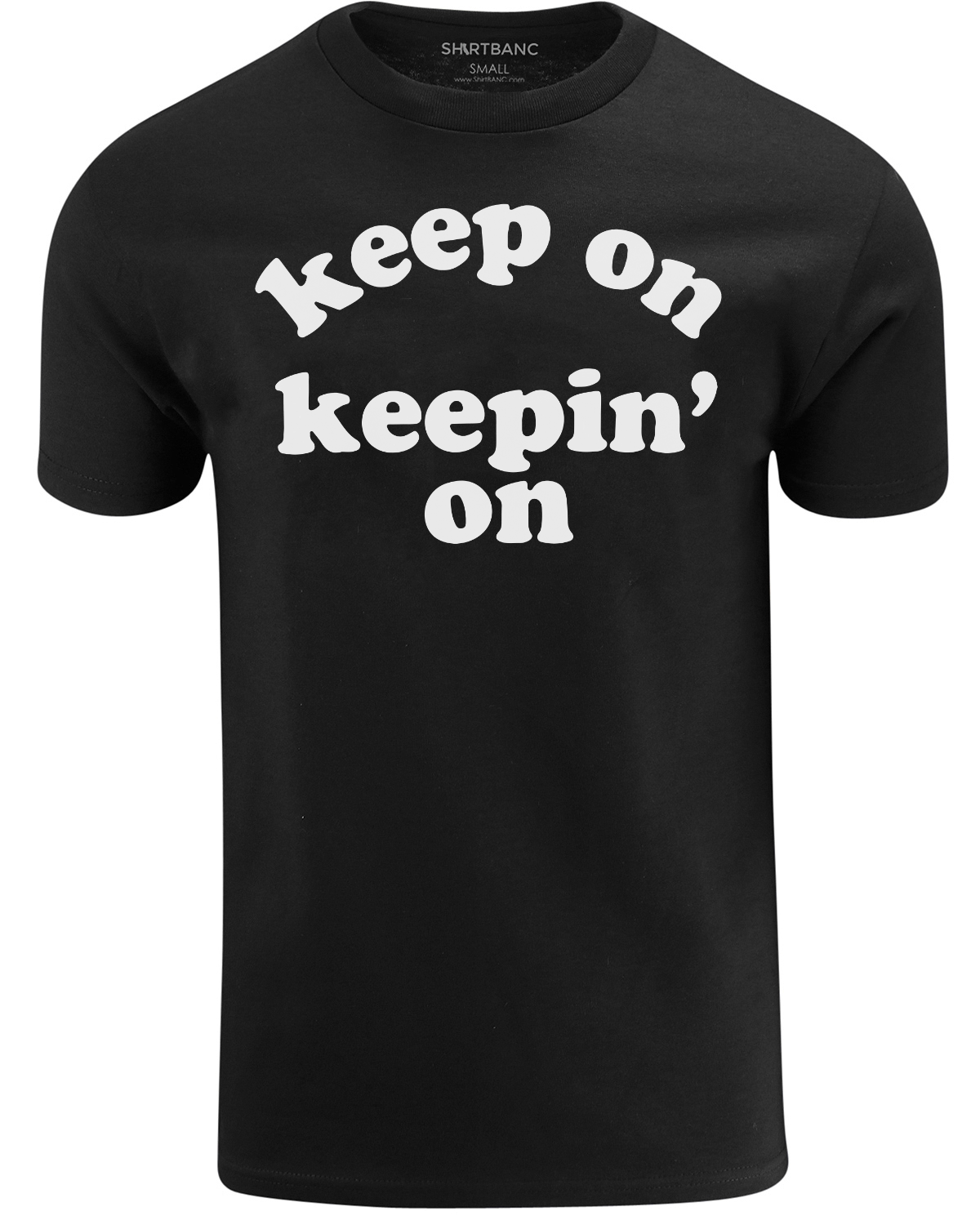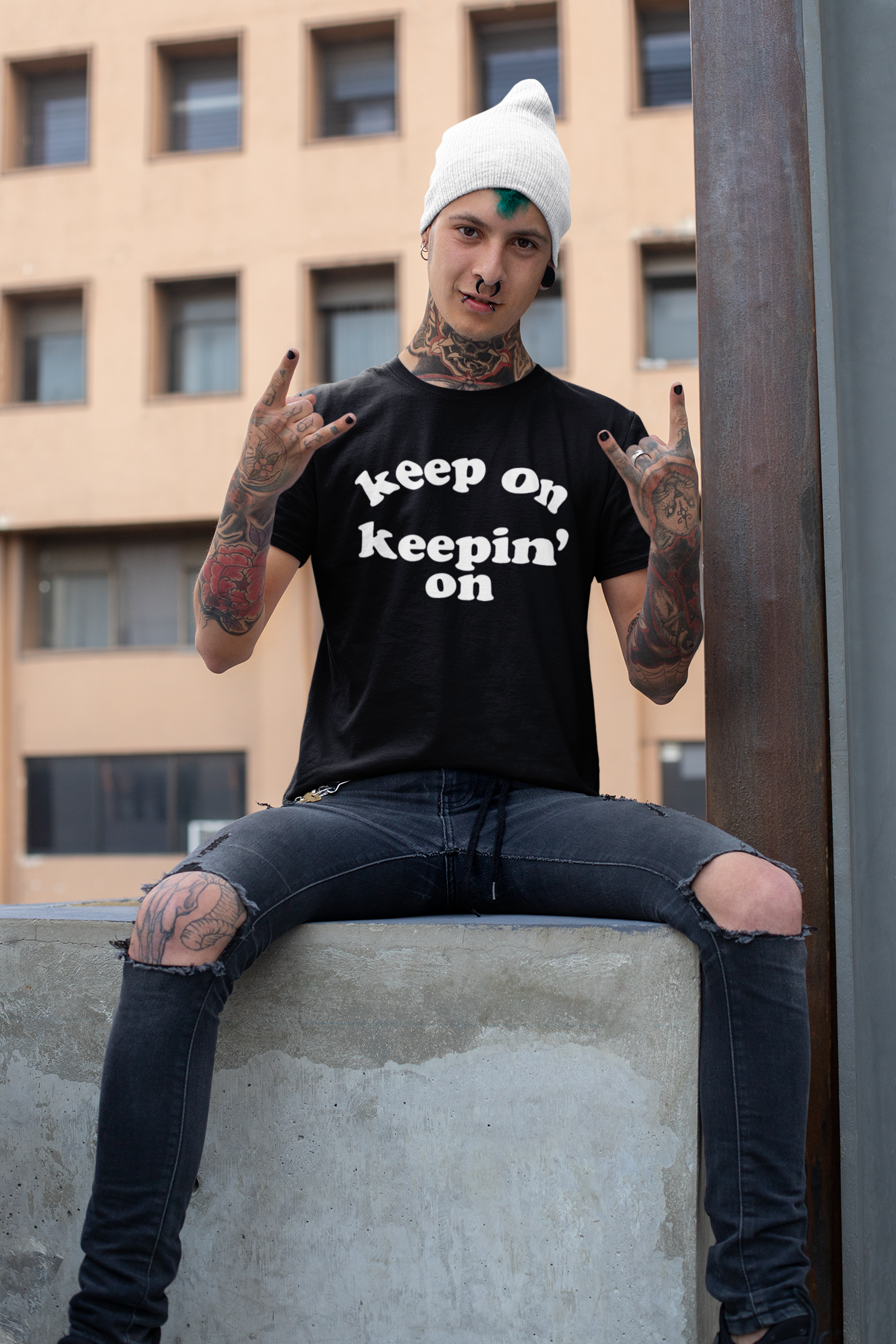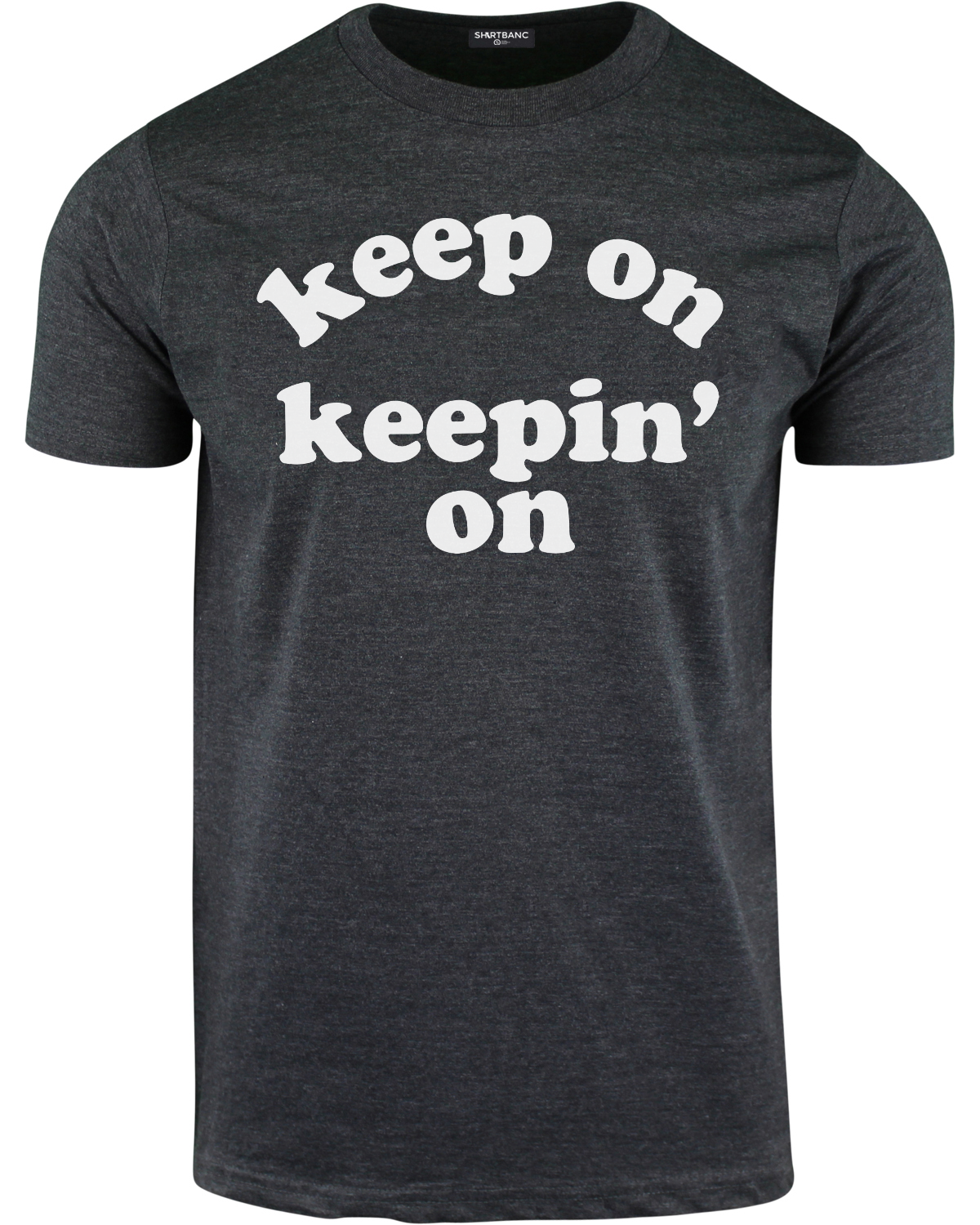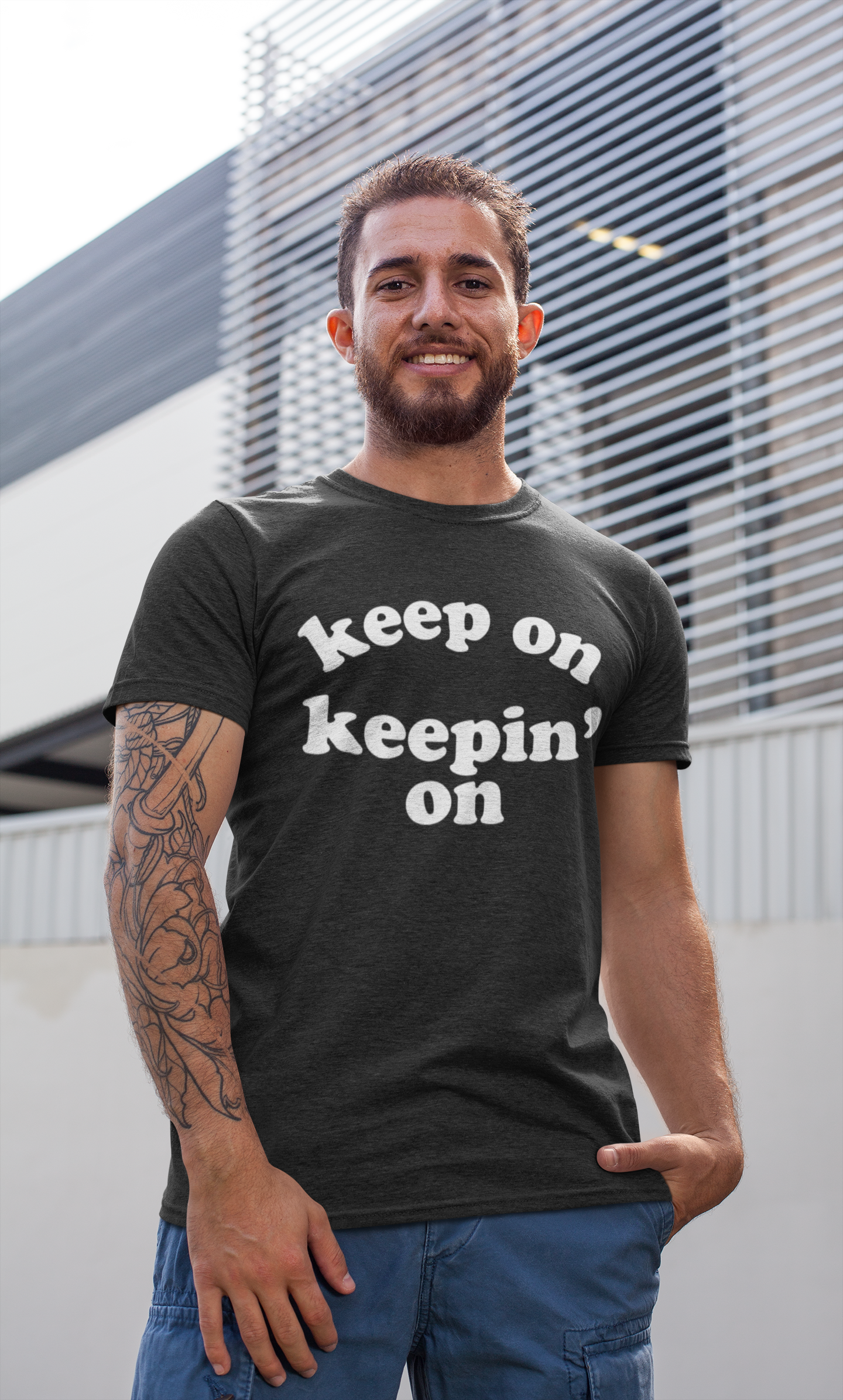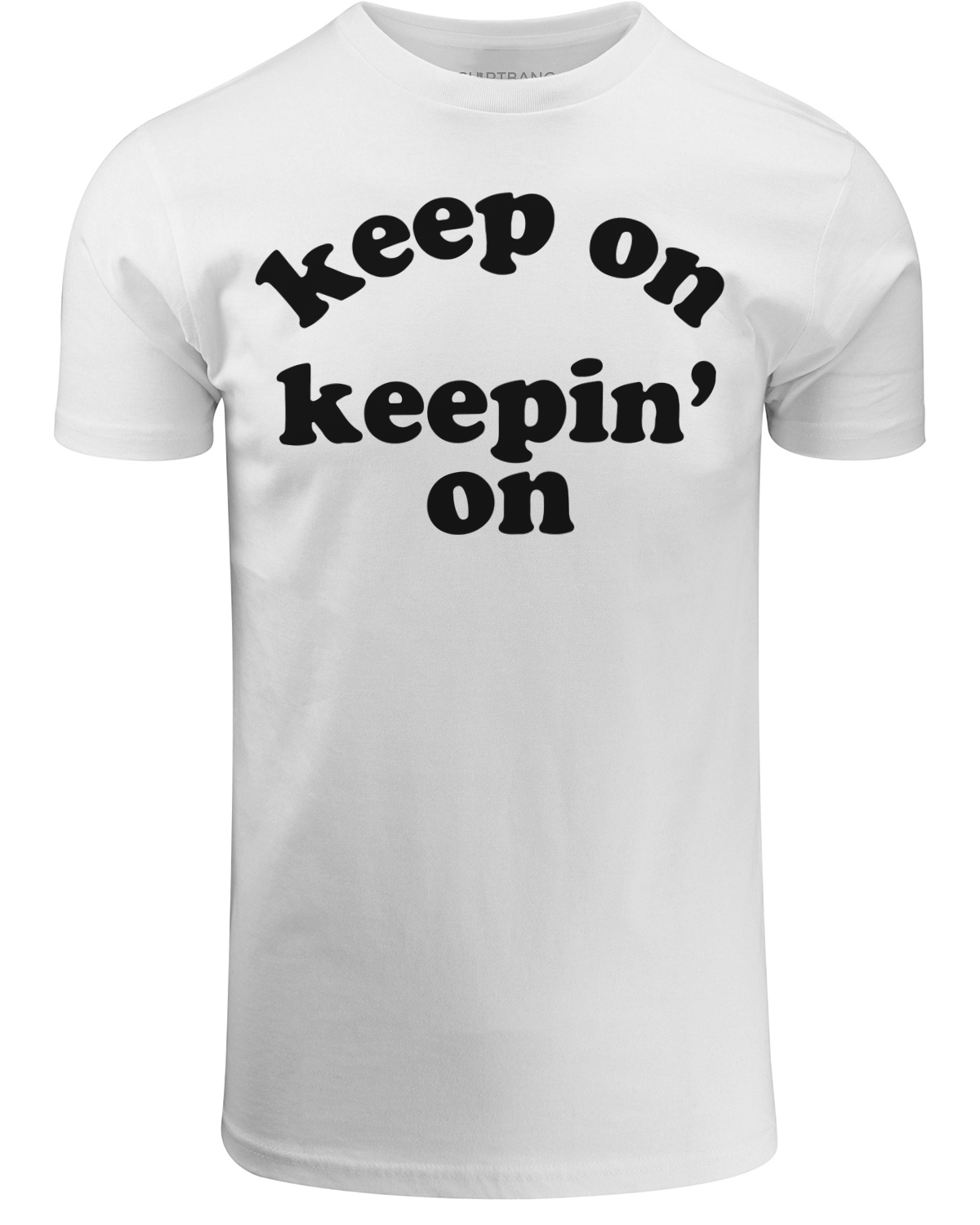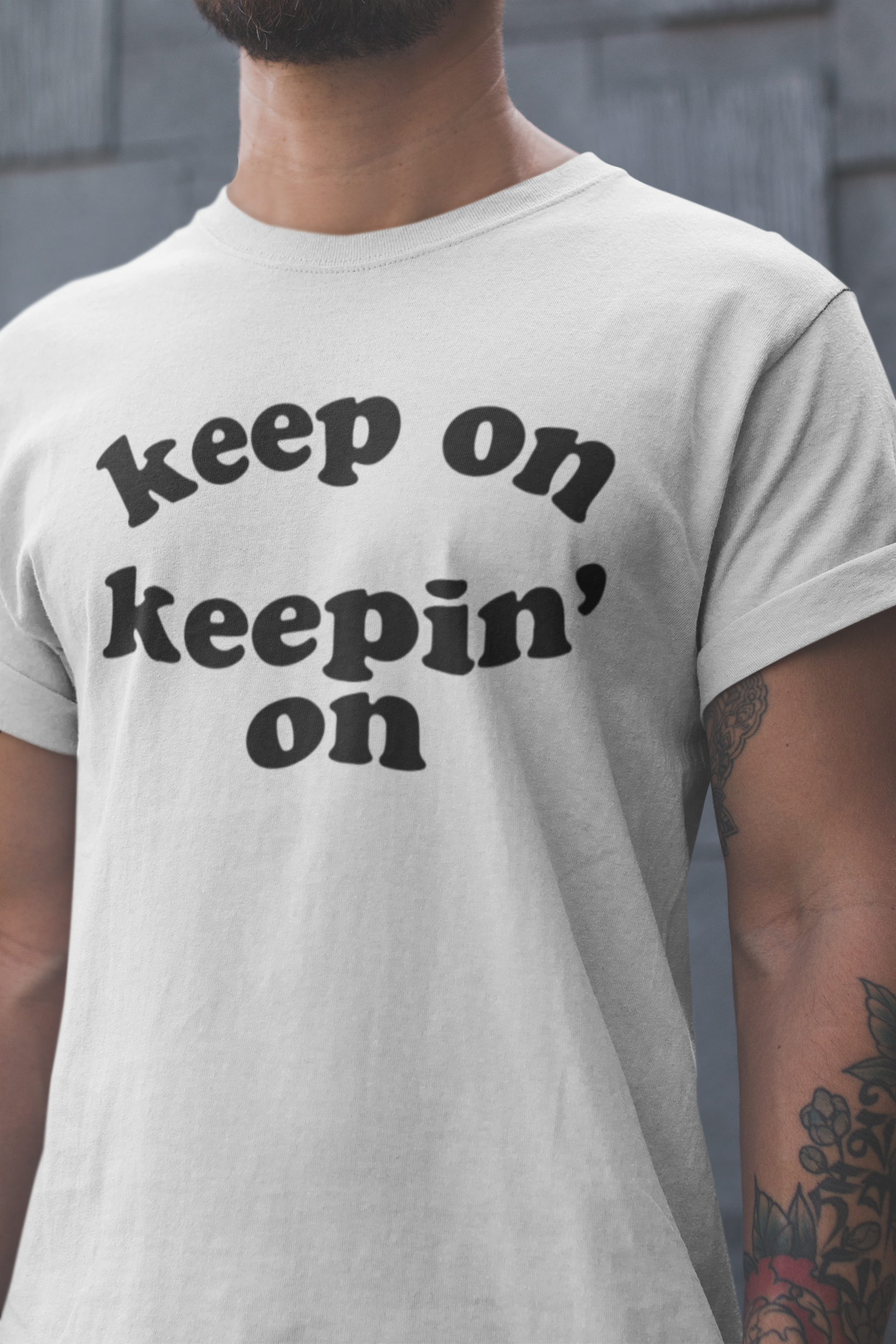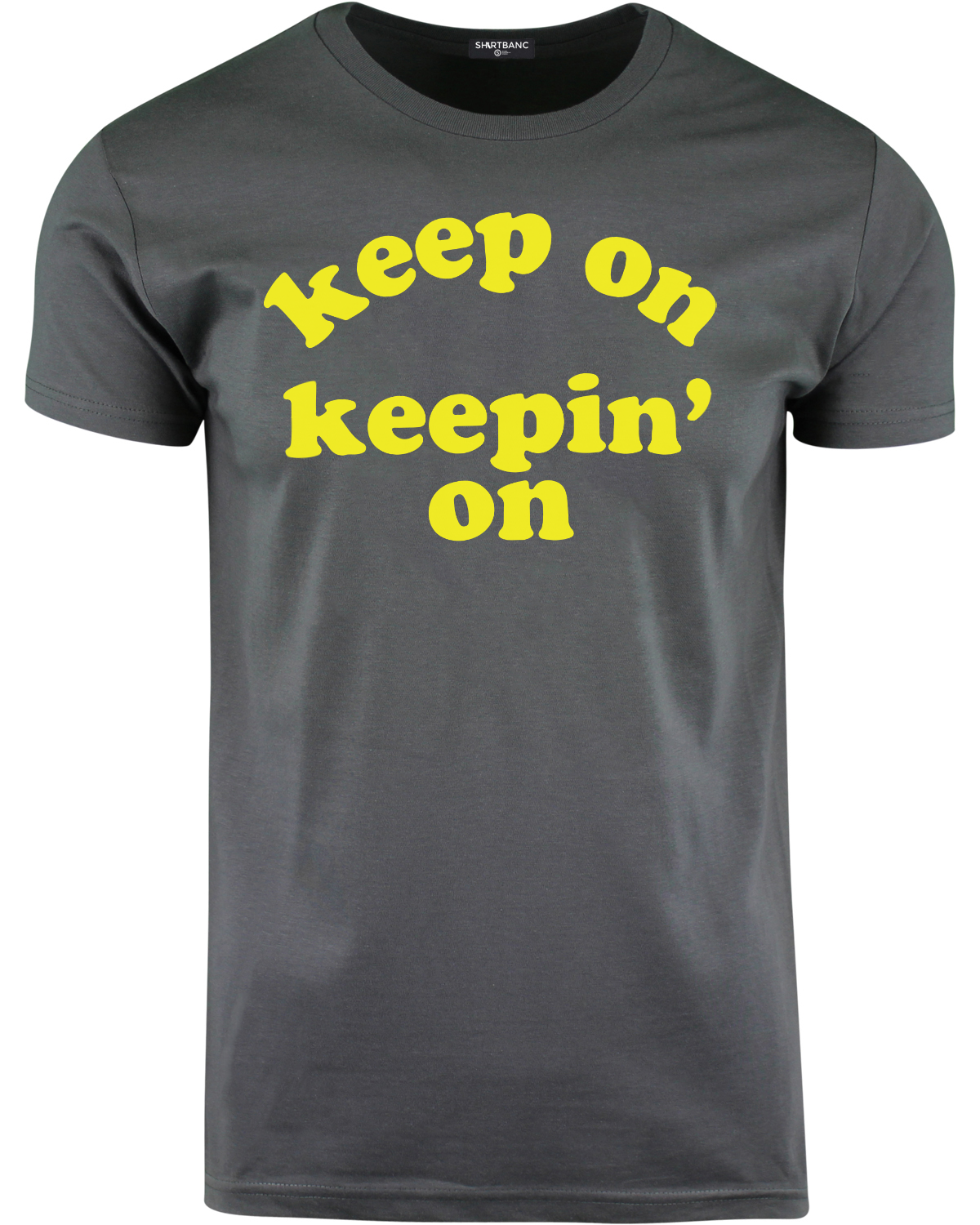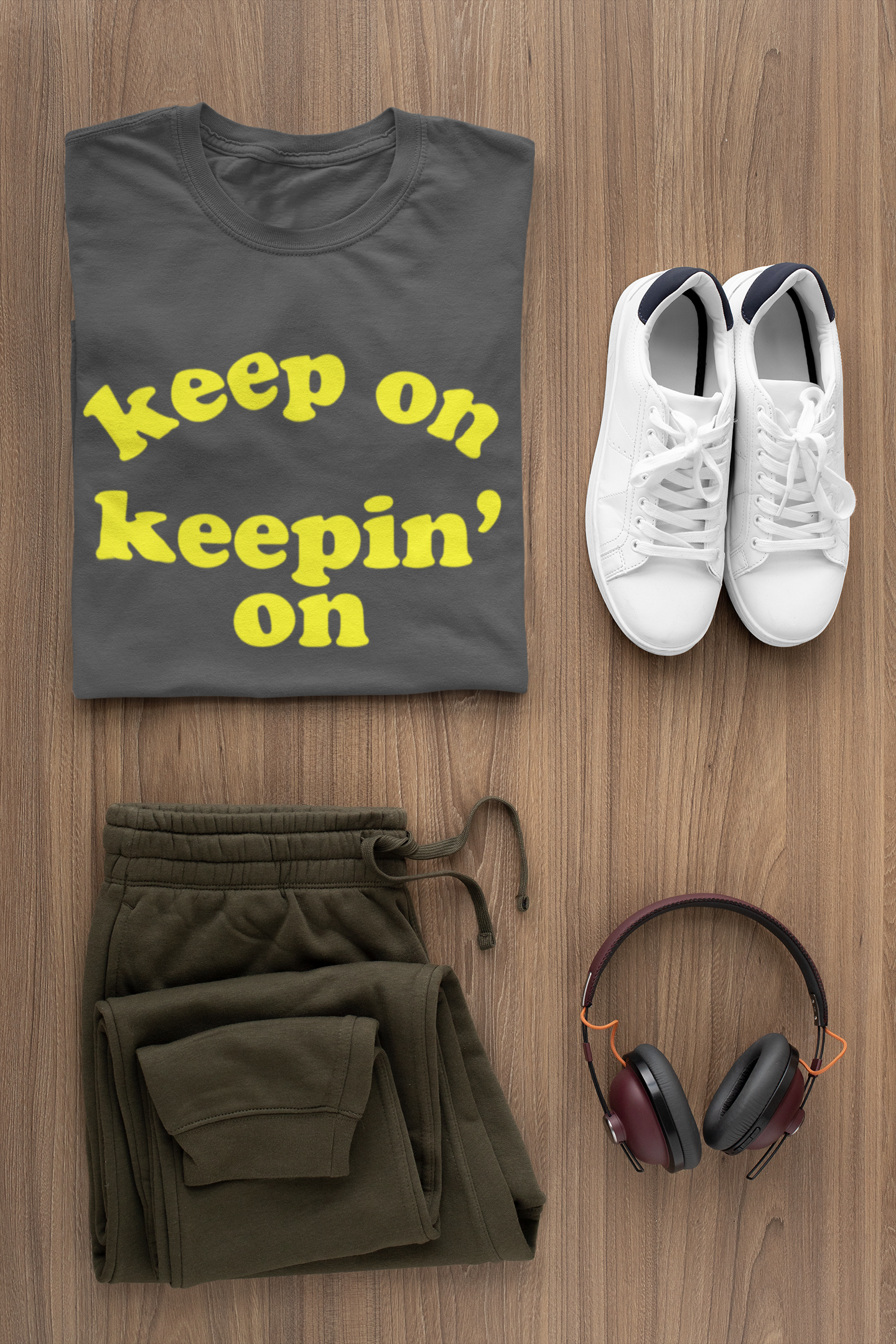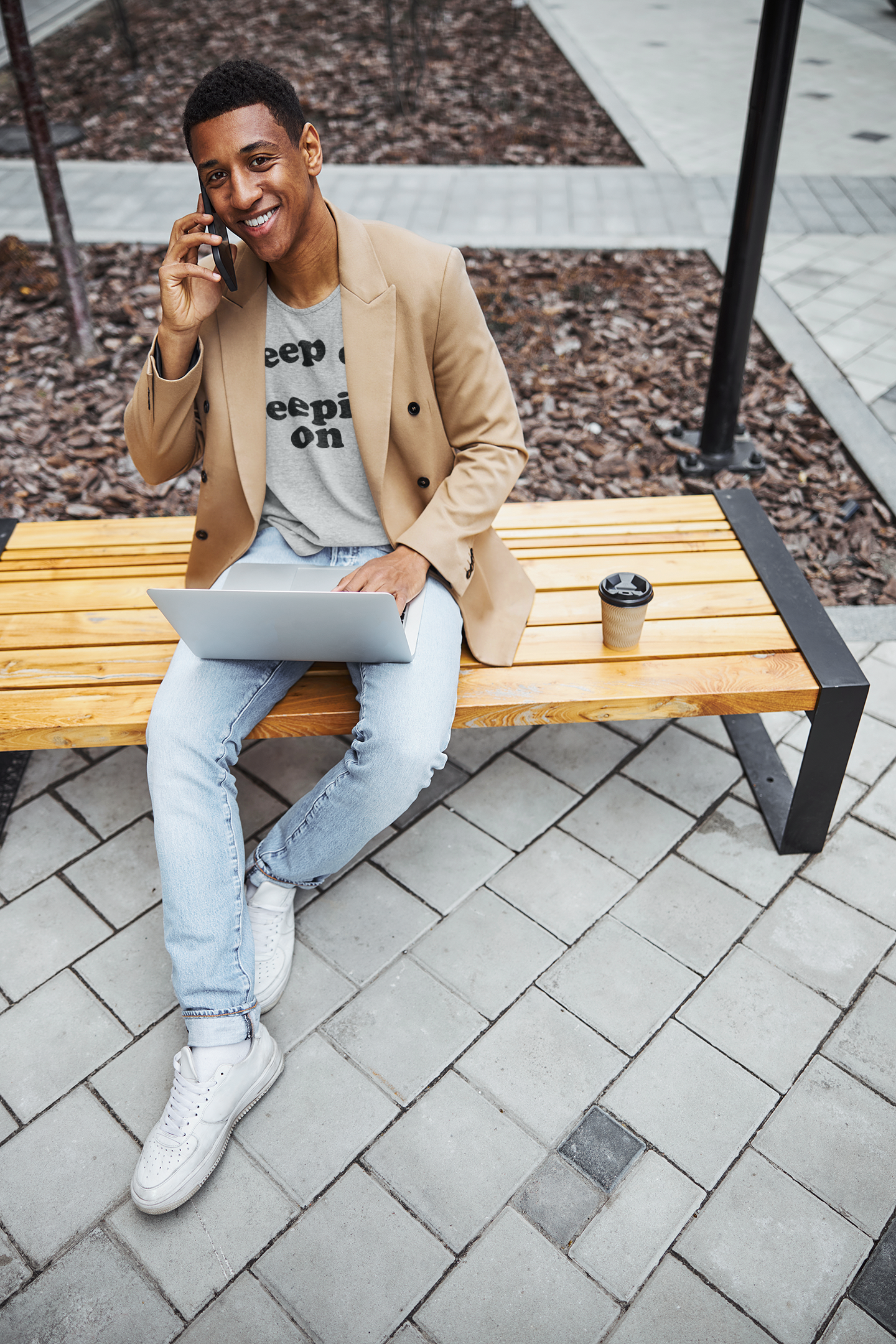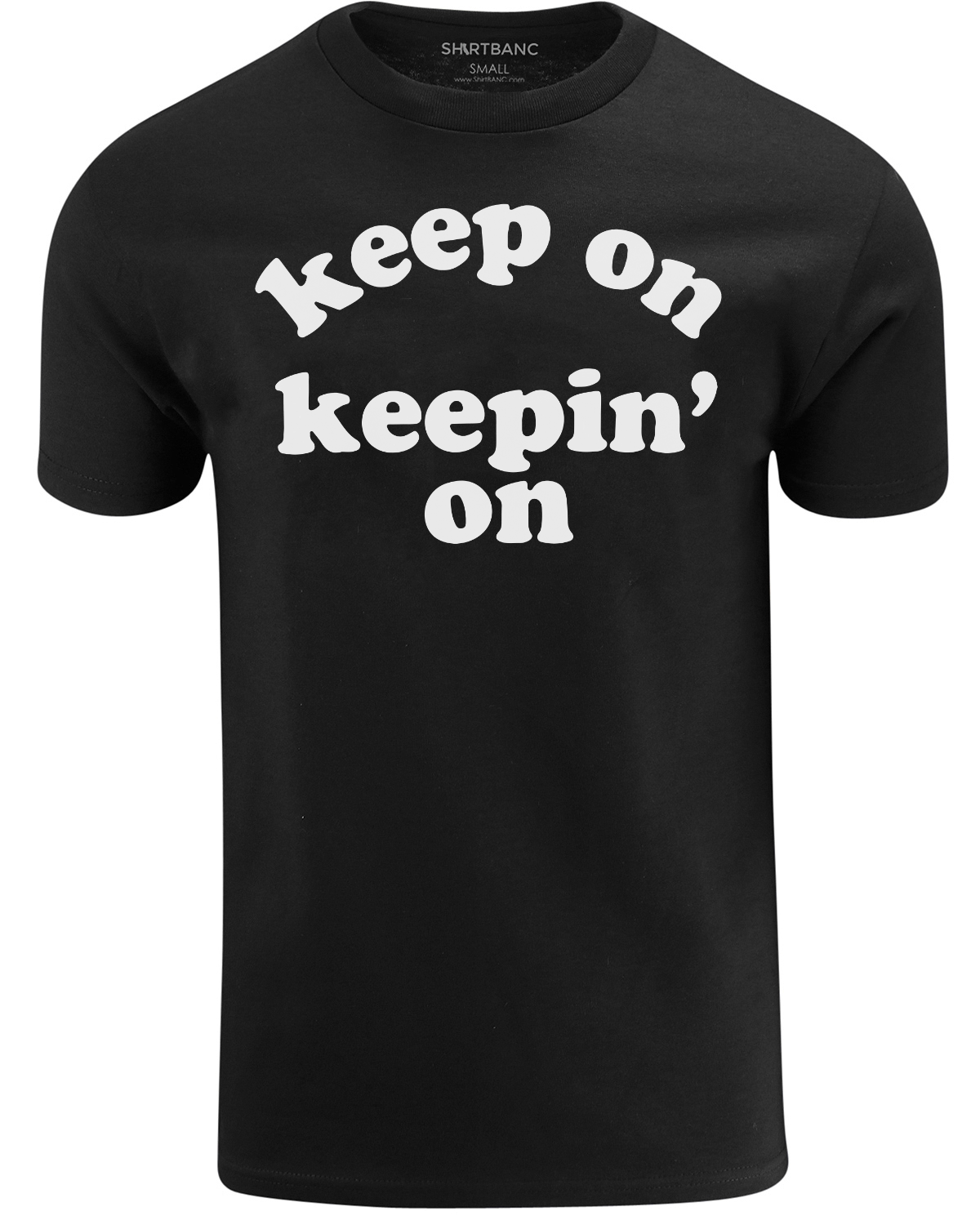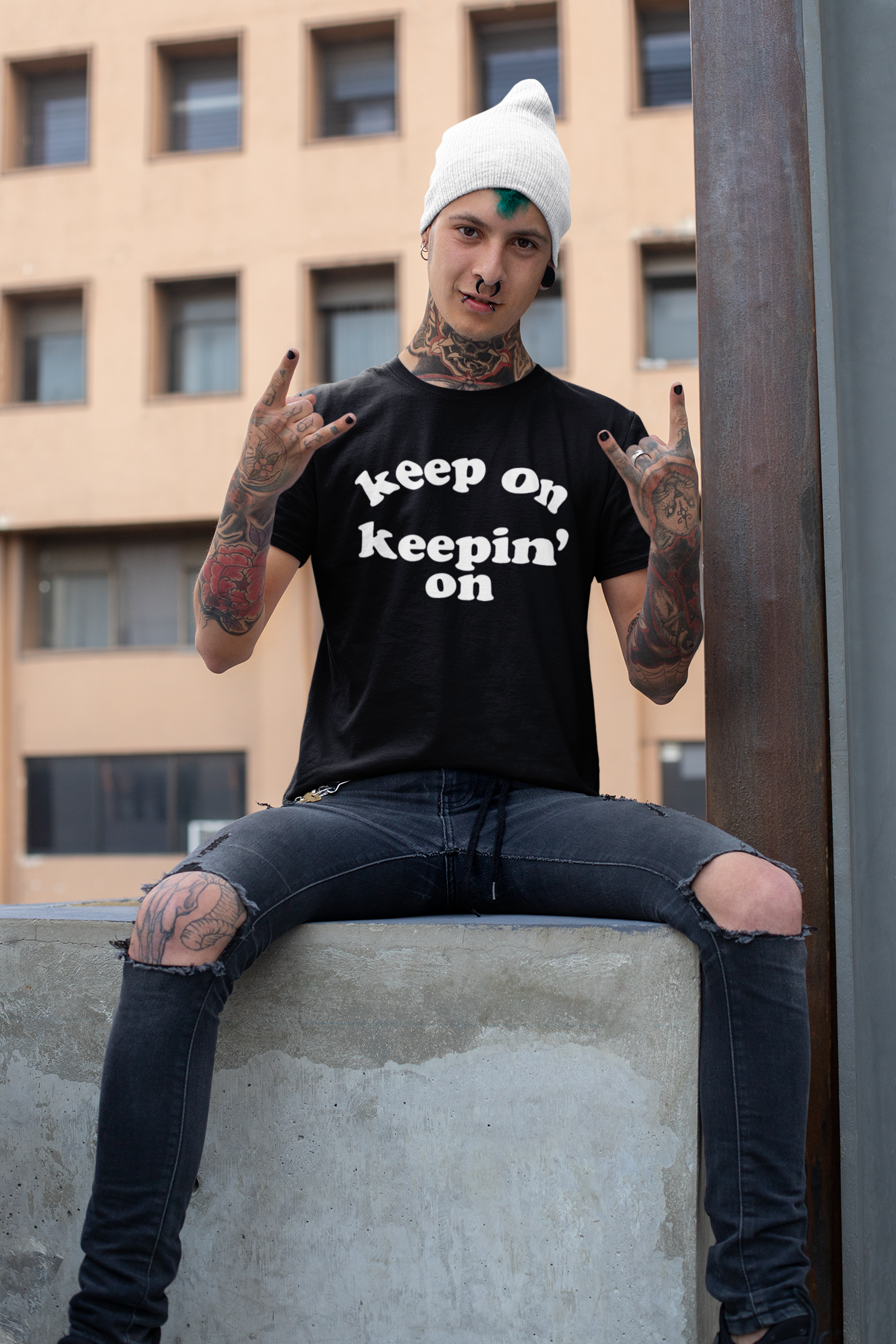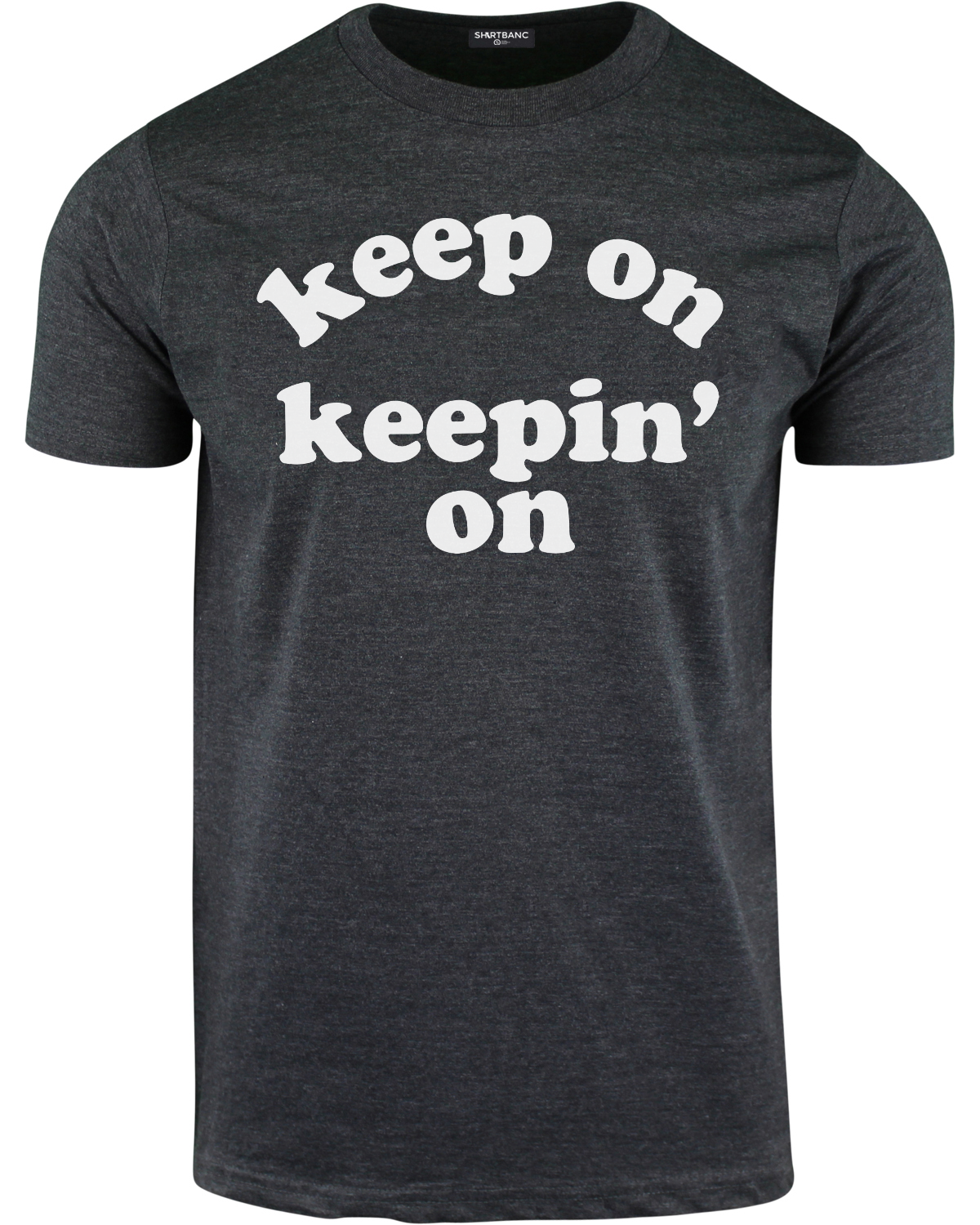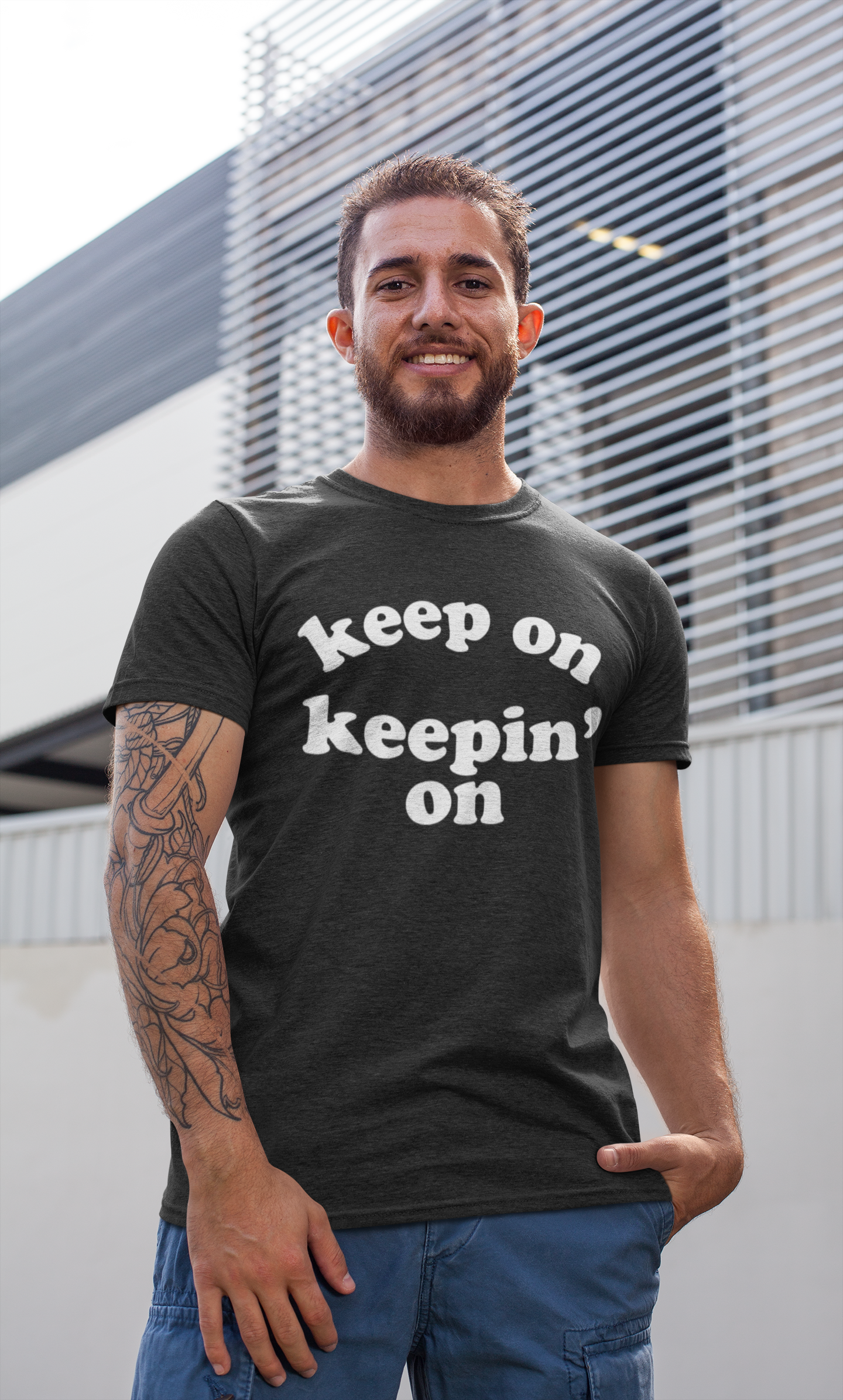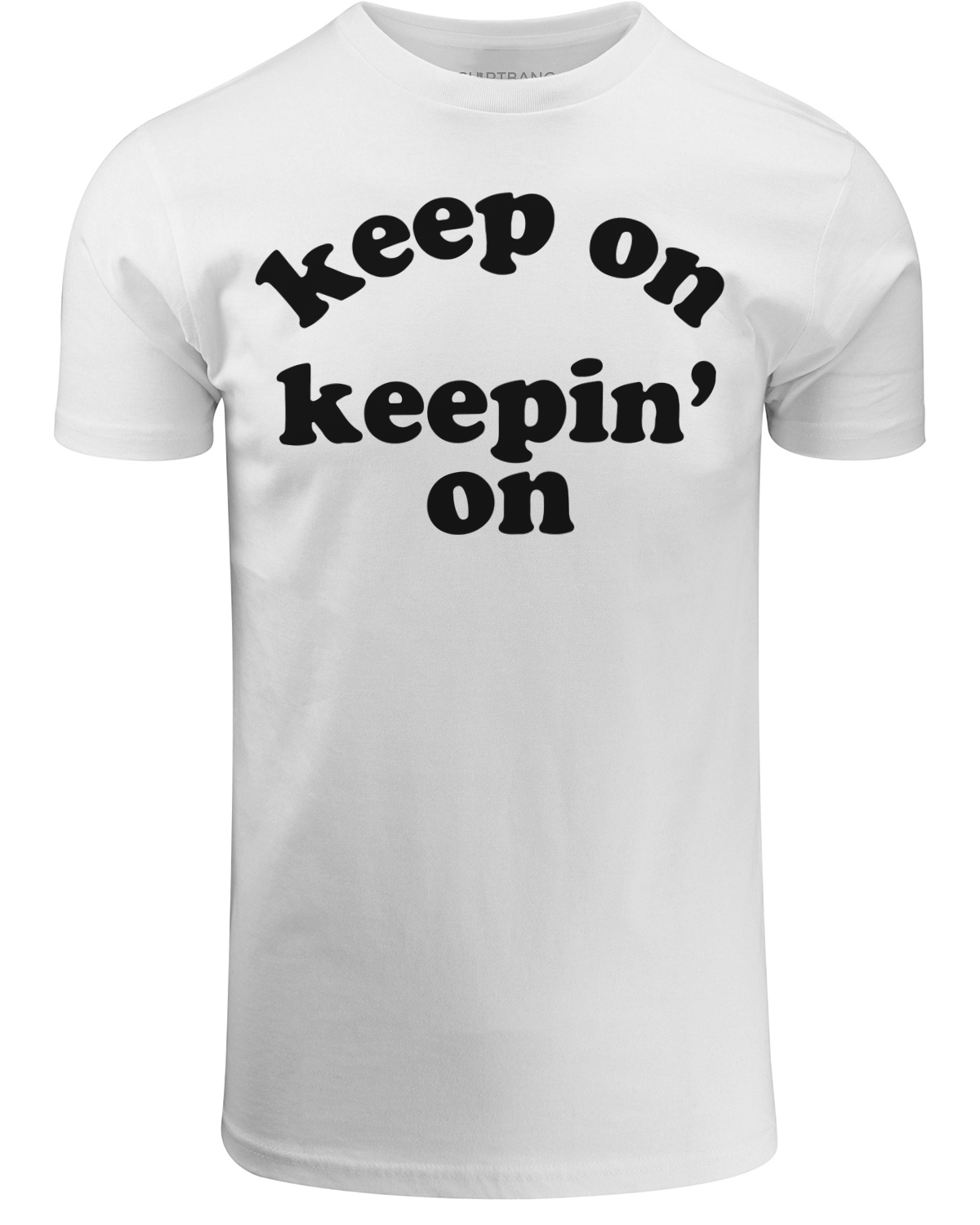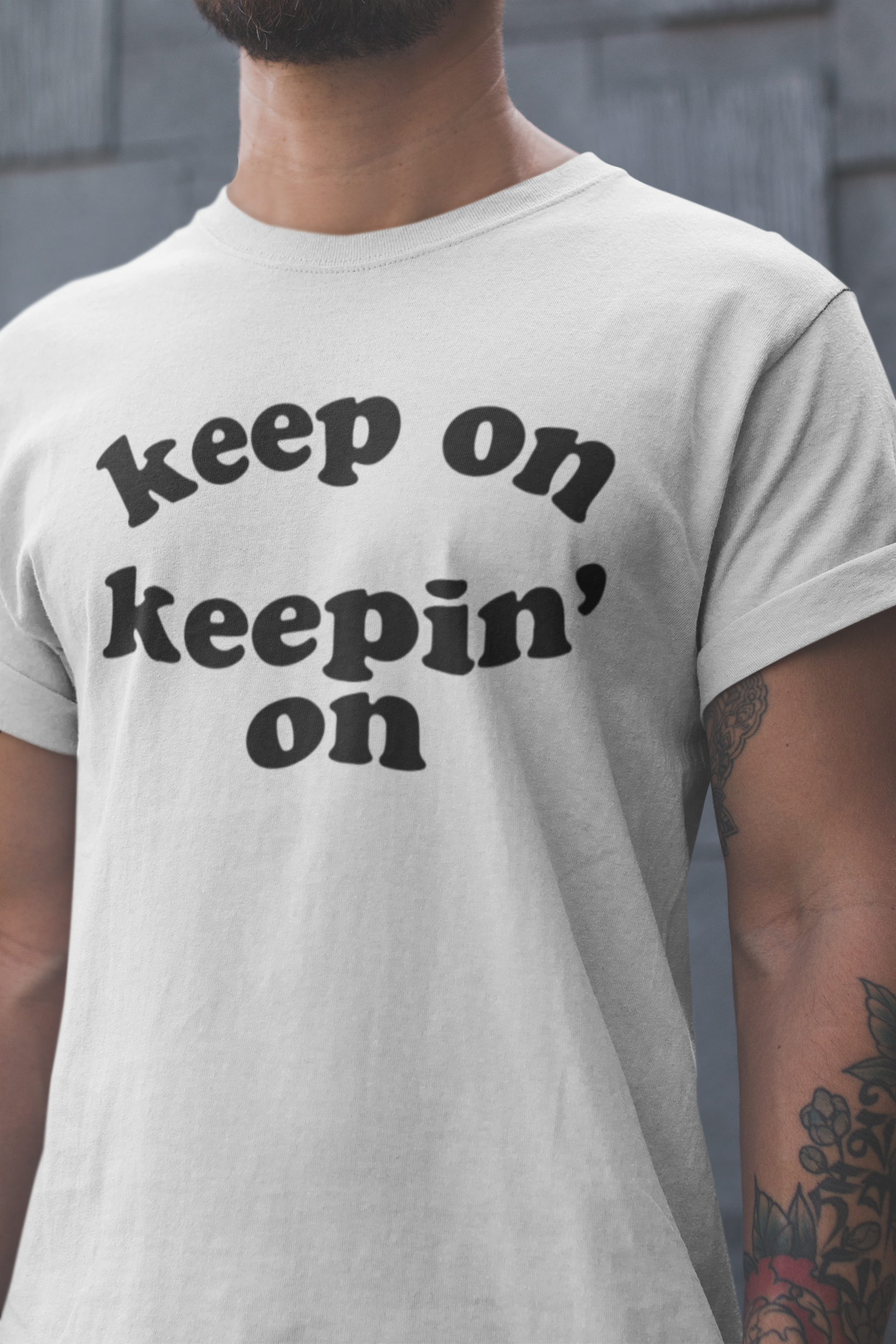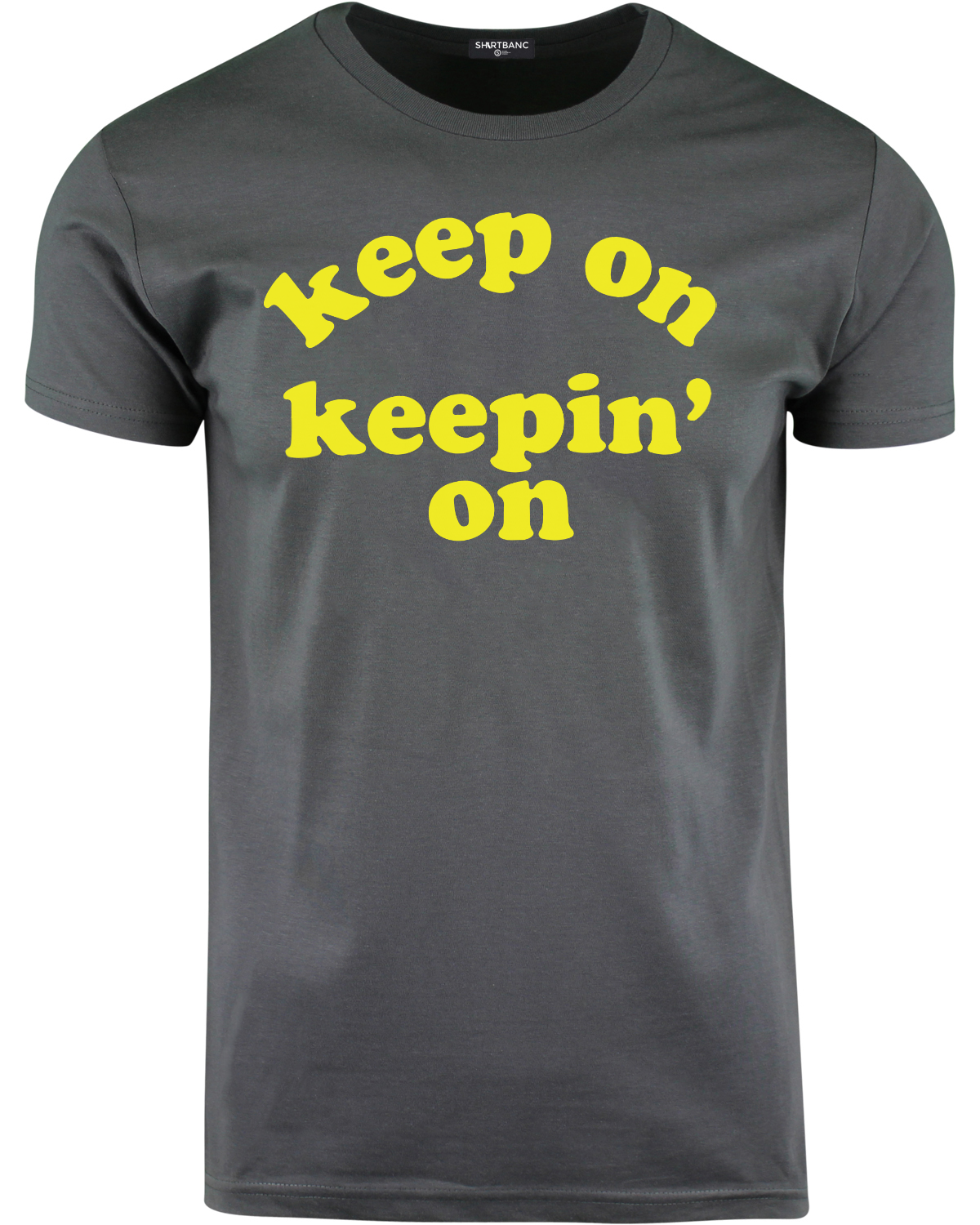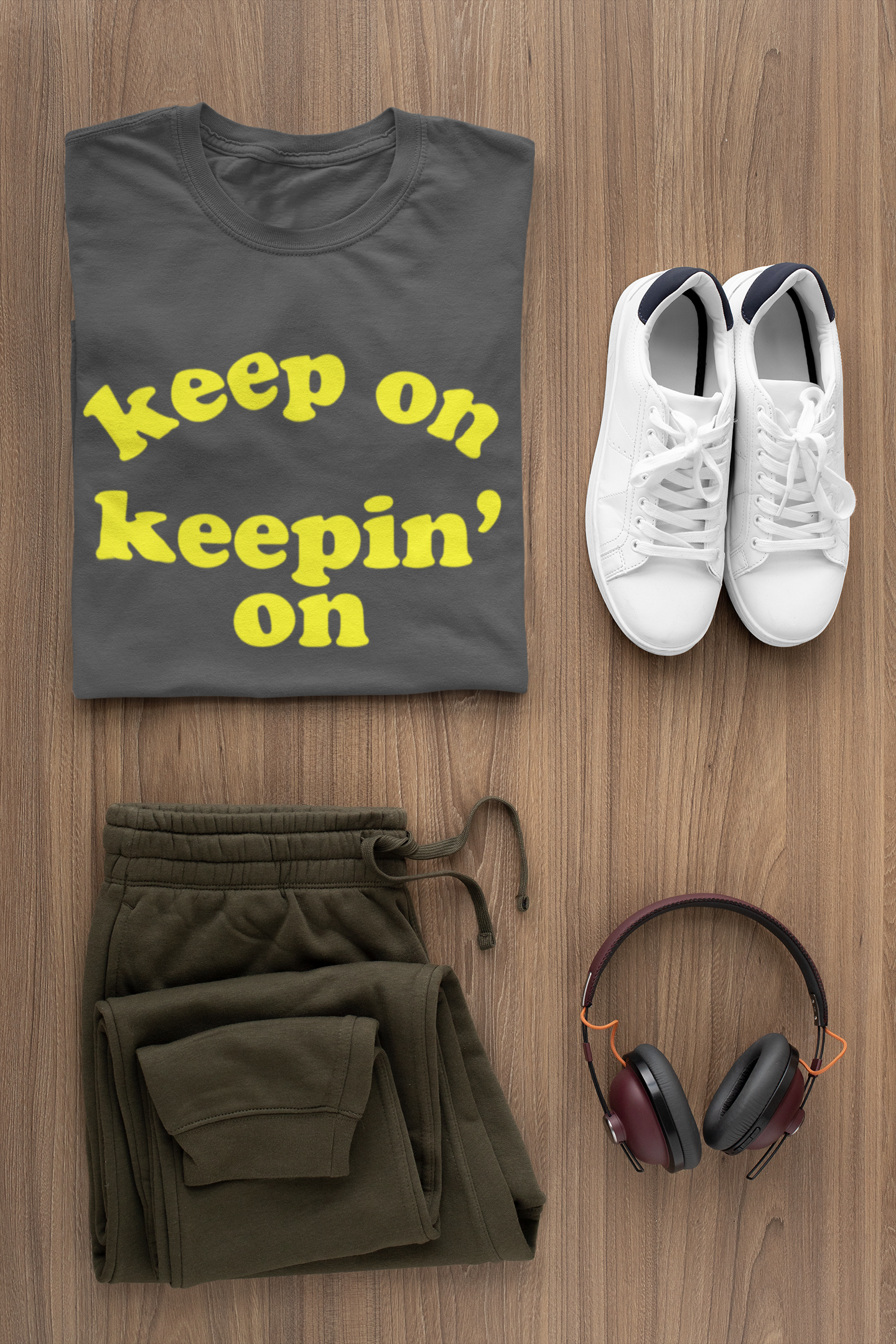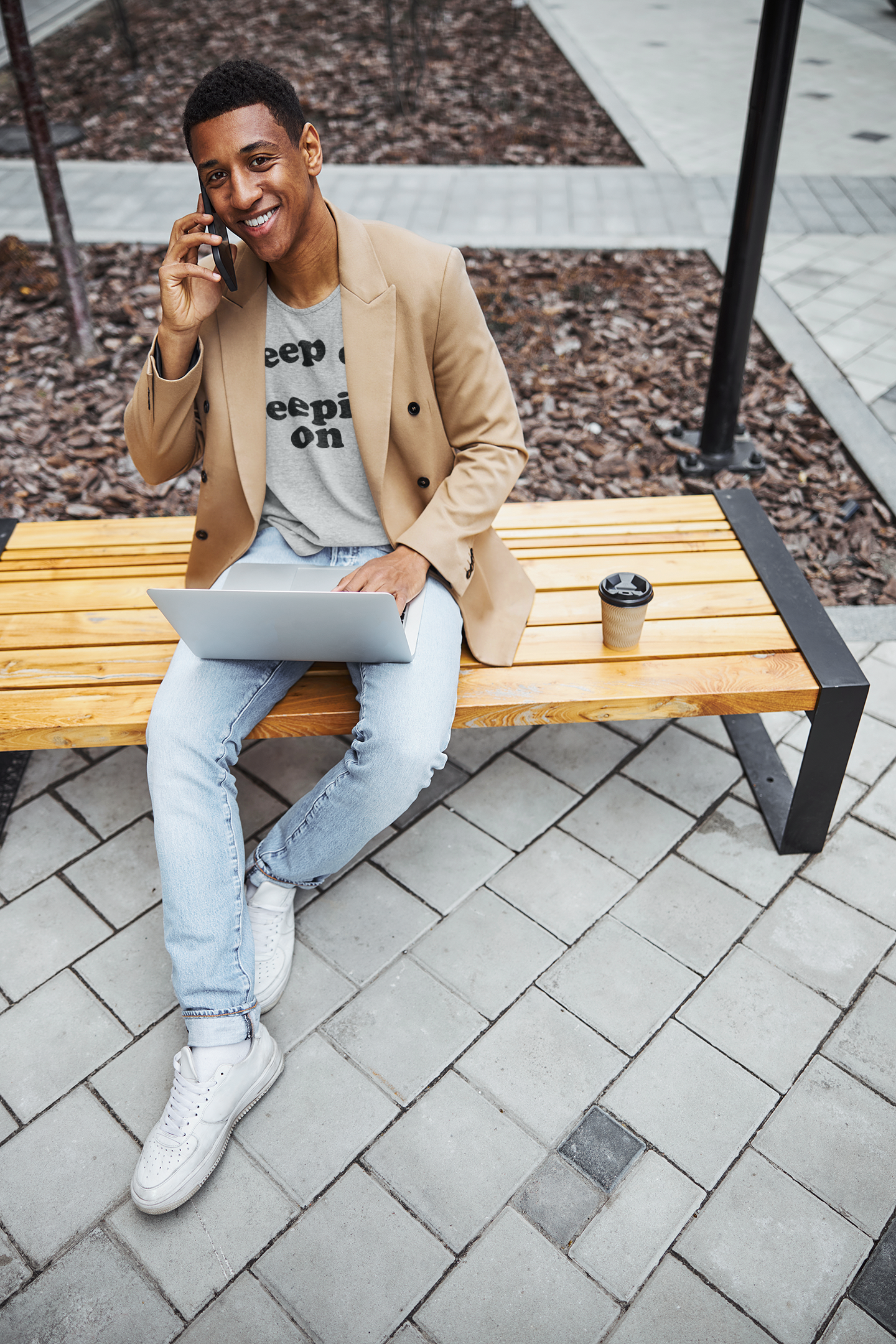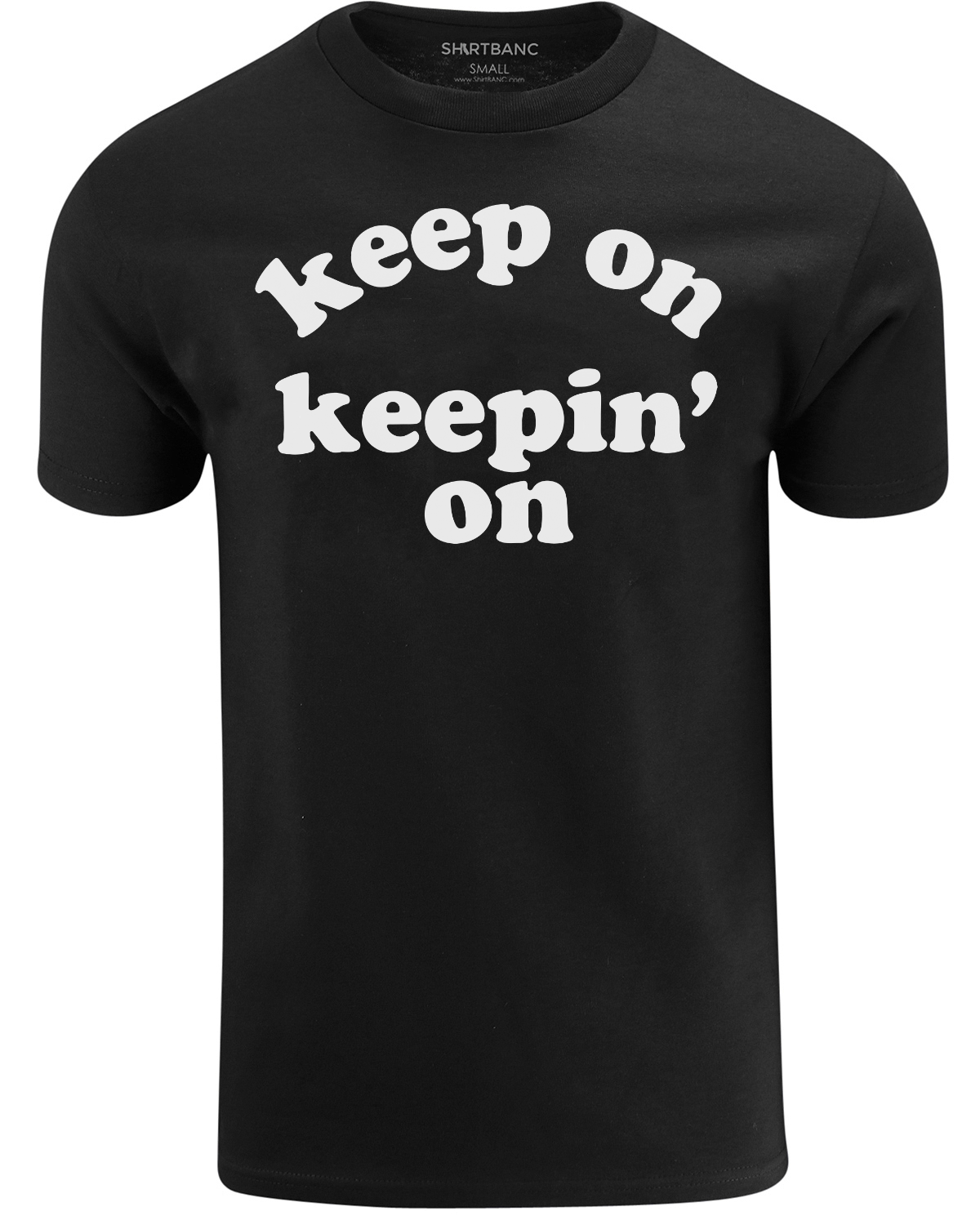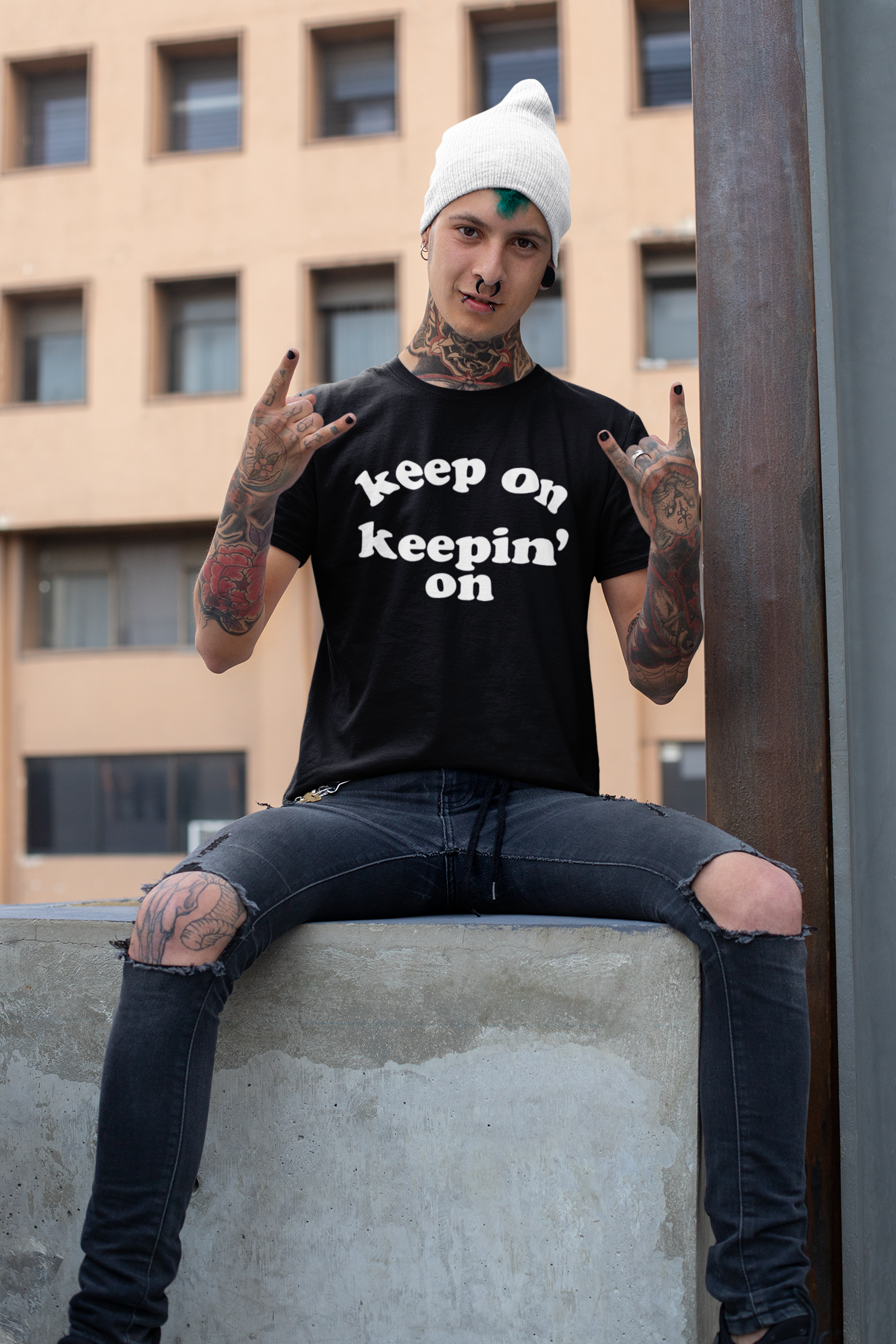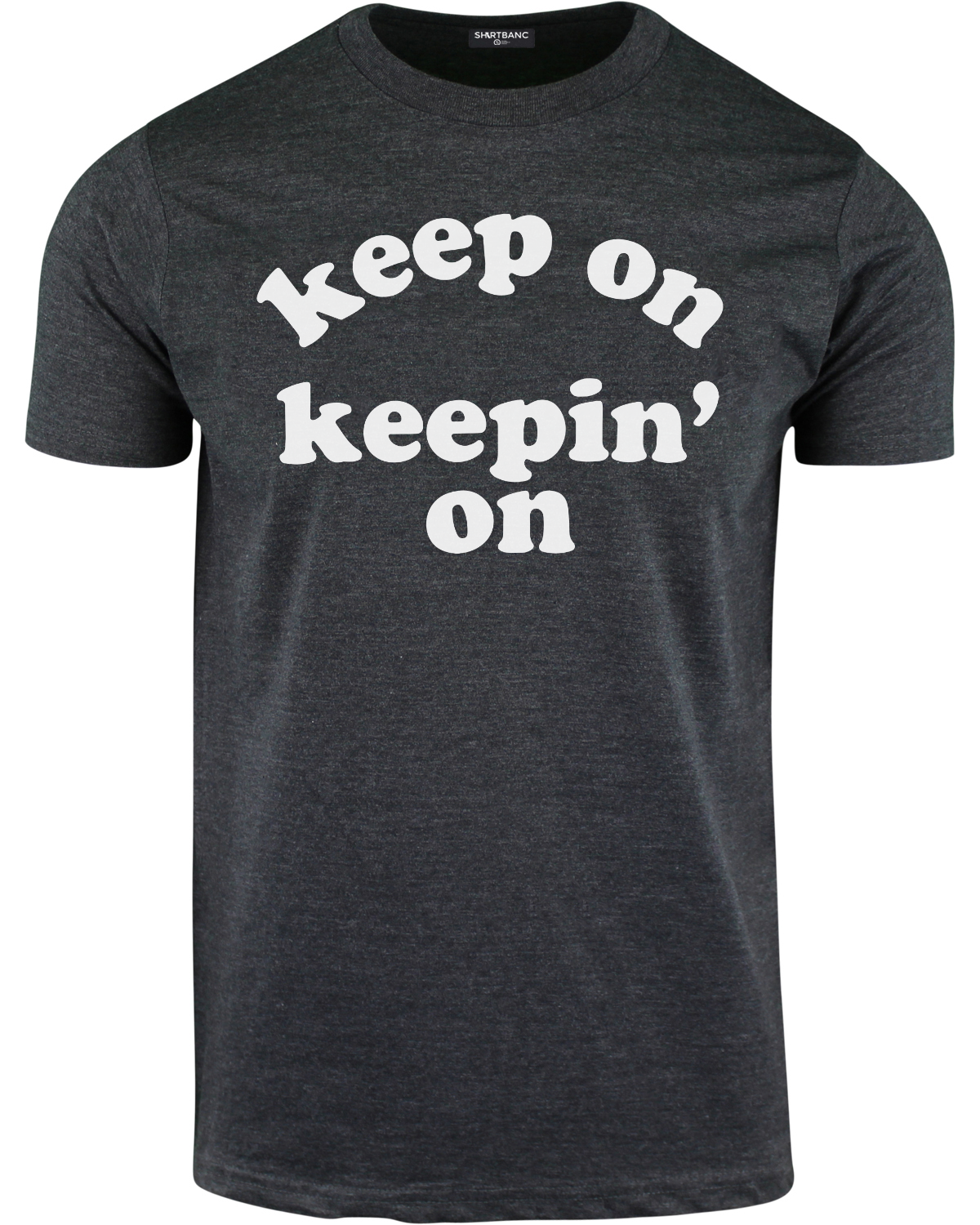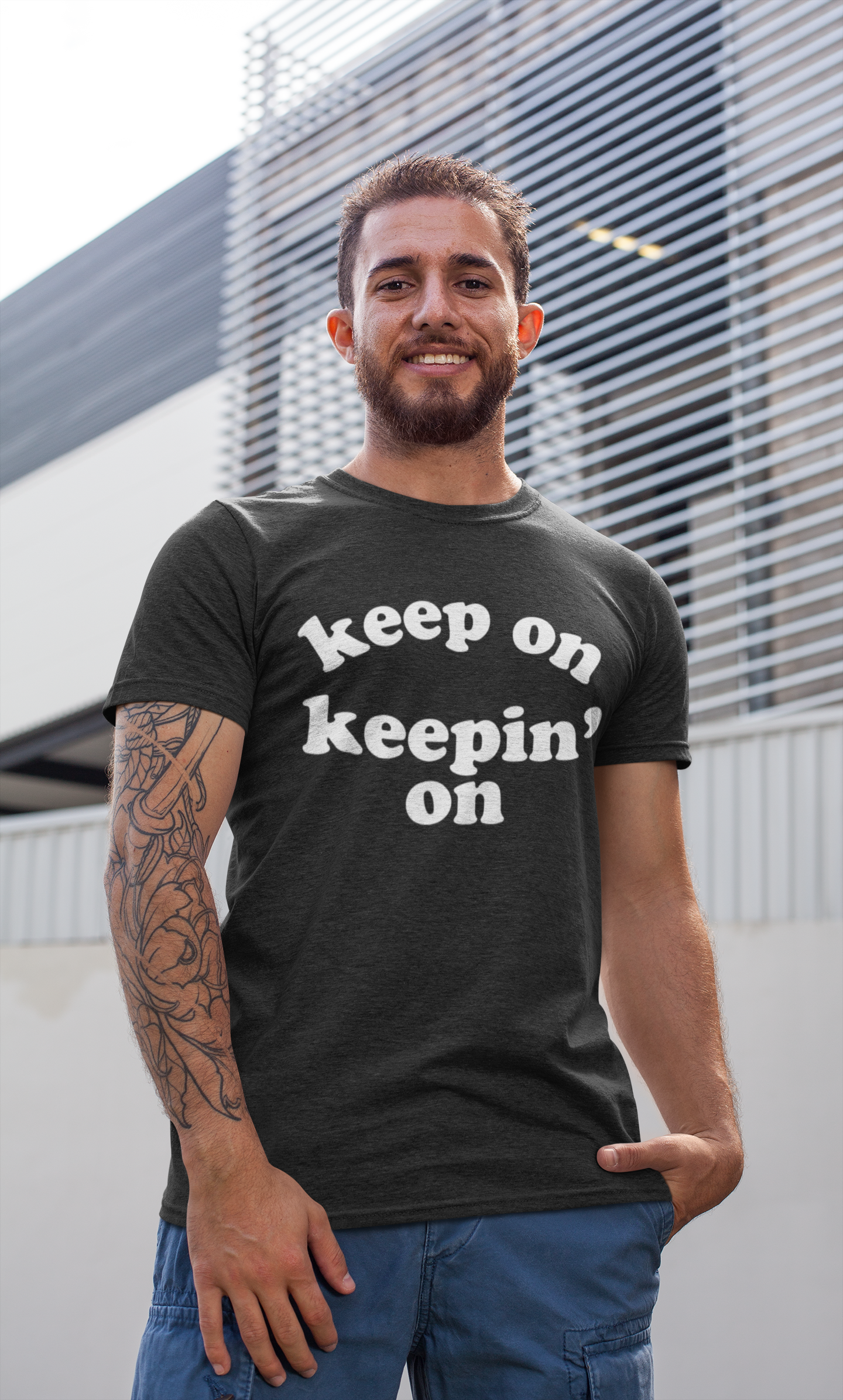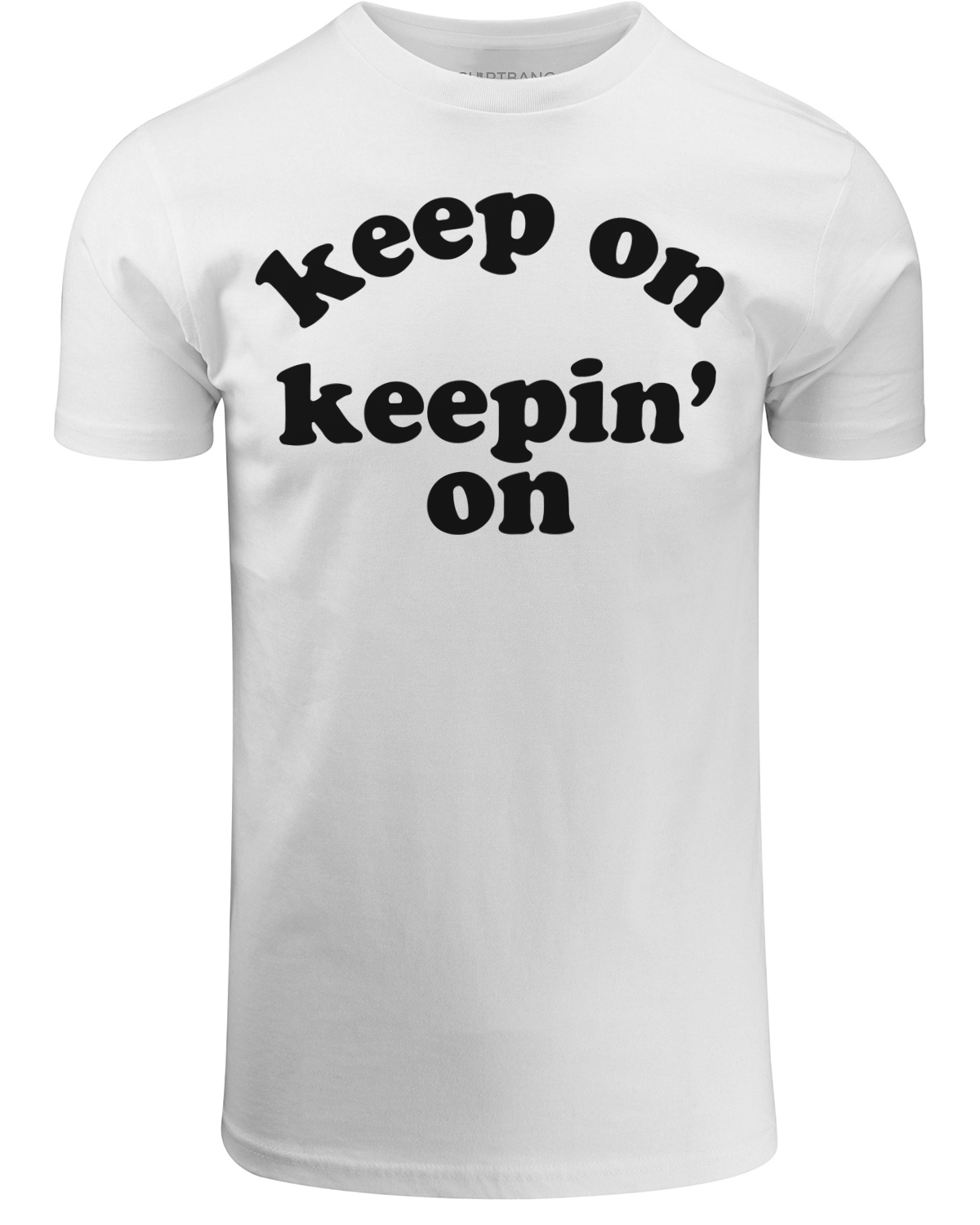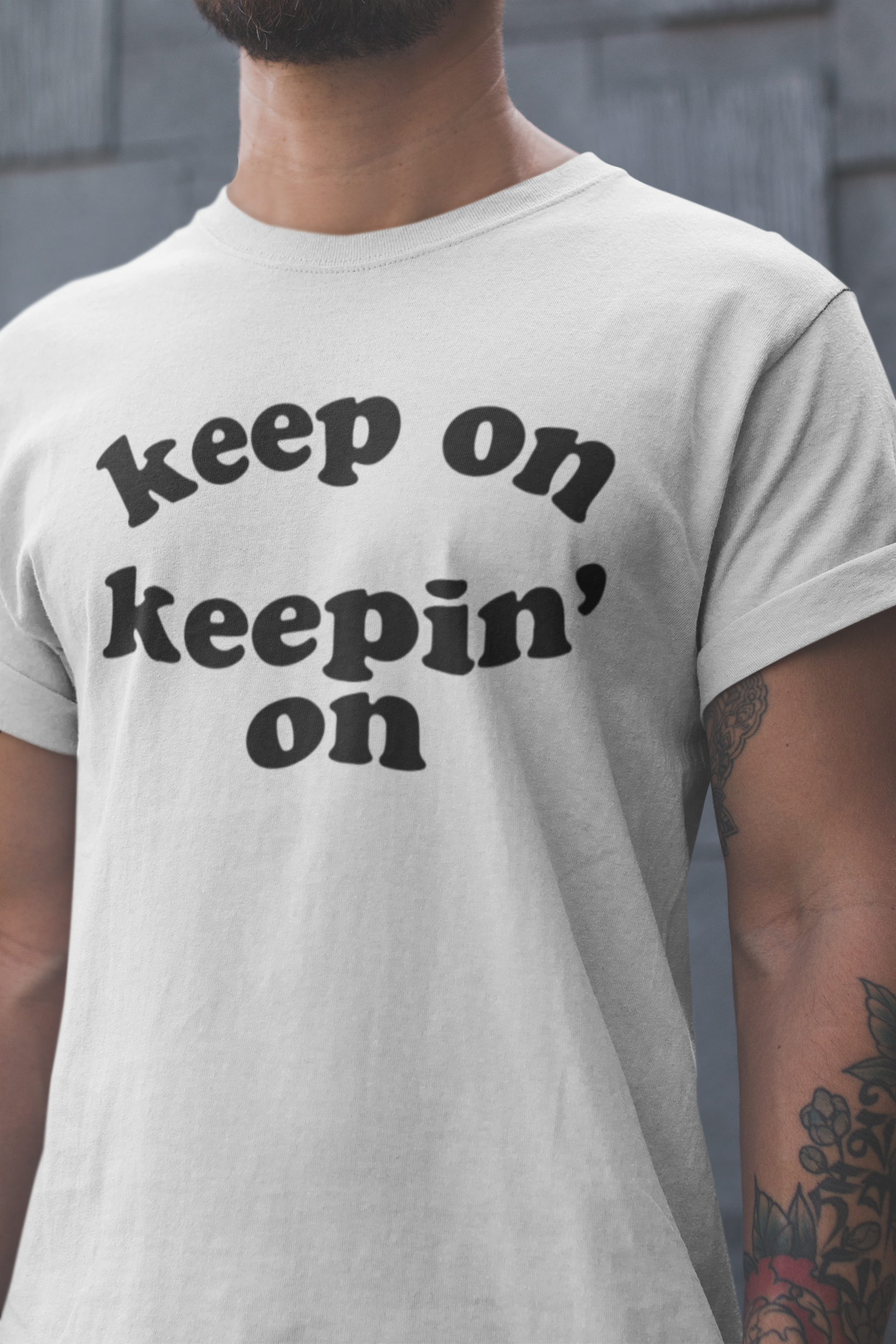 Keep on Keepin' On T-Shirt - Retro Groove
Step back in time and groove to life's rhythm with our 70's Retro Groove "Keep On Keepin' On" Men's Tee! 🕺 Capturing the laid-back, feel-good essence of the 1970s, this shirt is an embodiment of a timeless message—never give up, just keep on keepin' on!
🌟 Features:
🎨 Soulful Design: Adorned with the iconic "Keep On Keepin' On" phrase in a funky retro font, this tee takes you back to an era of endless soul and style.

👕 Premium Quality: Crafted from the finest cotton, it's breathable, soft, and oh-so comfortable—ideal for any occasion, be it a casual jam session or a night out on the town.

👖 Versatile Wear: Whether you pair it with bell-bottoms or your go-to jeans, this tee fits seamlessly into any setting, amplifying your cool quotient.

🎨 Retro Colors: Available in vintage hues that are as timeless as the mantra itself. A pop of color that elevates your style game.

👫 Unisex Sizing: Offering a range of sizes that comfortably fit everyone, because the groove is universal.
🛒 Get your Retro Groove "Keep On Keepin' On" Men's Tee today and let its spirit guide you through life's ups and downs. It's more than just a shirt; it's a melody for your soul. 🎵