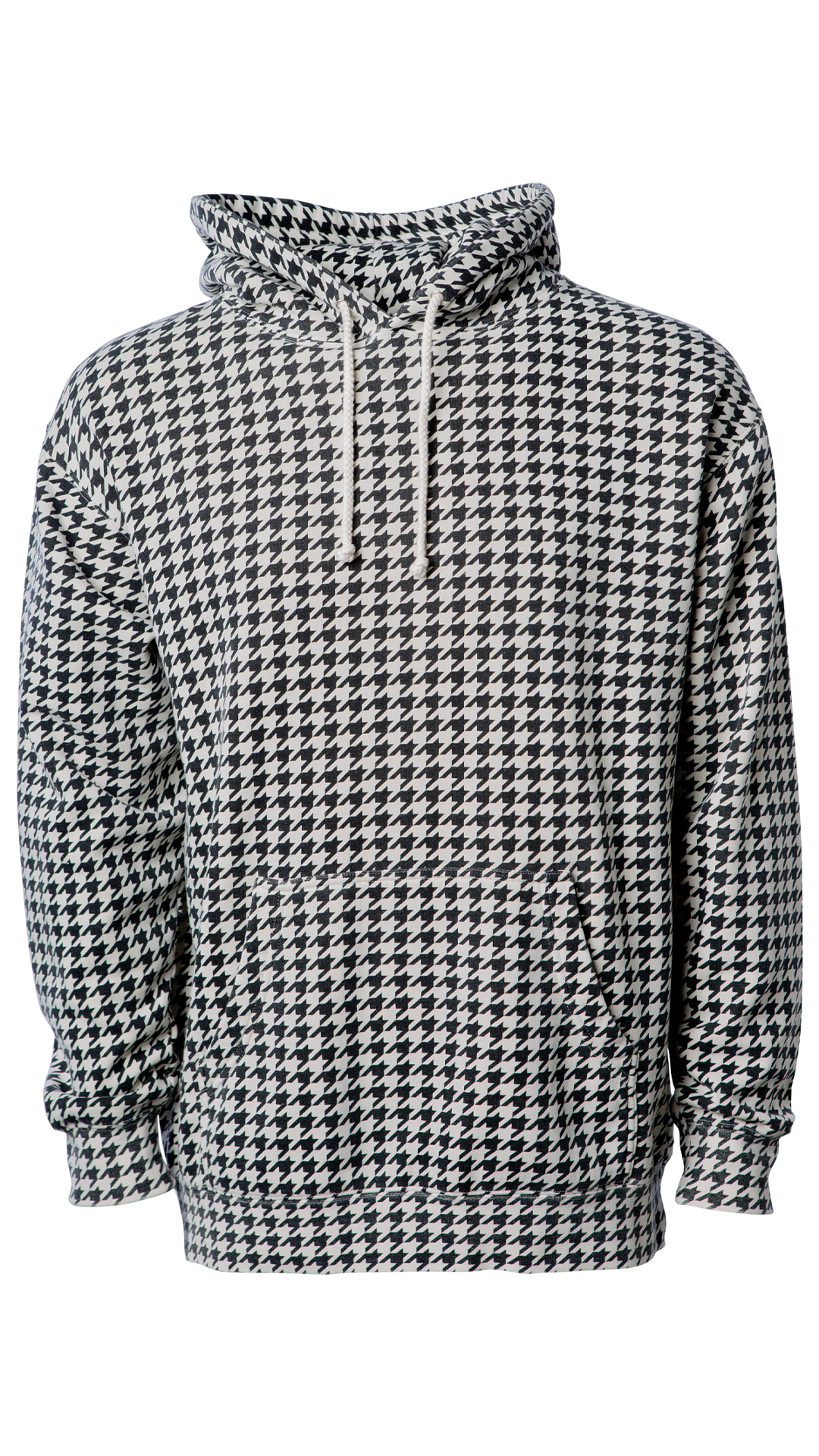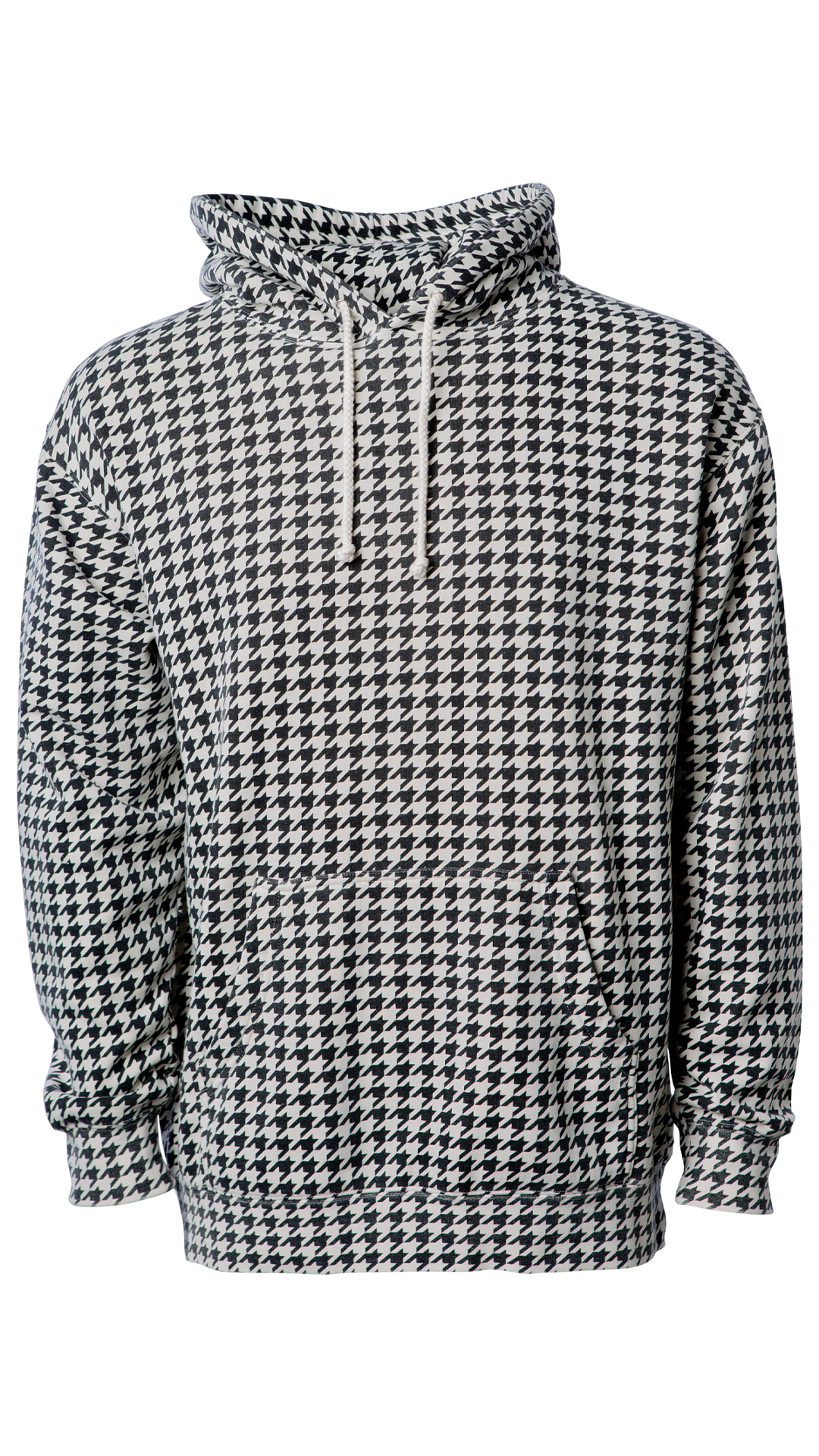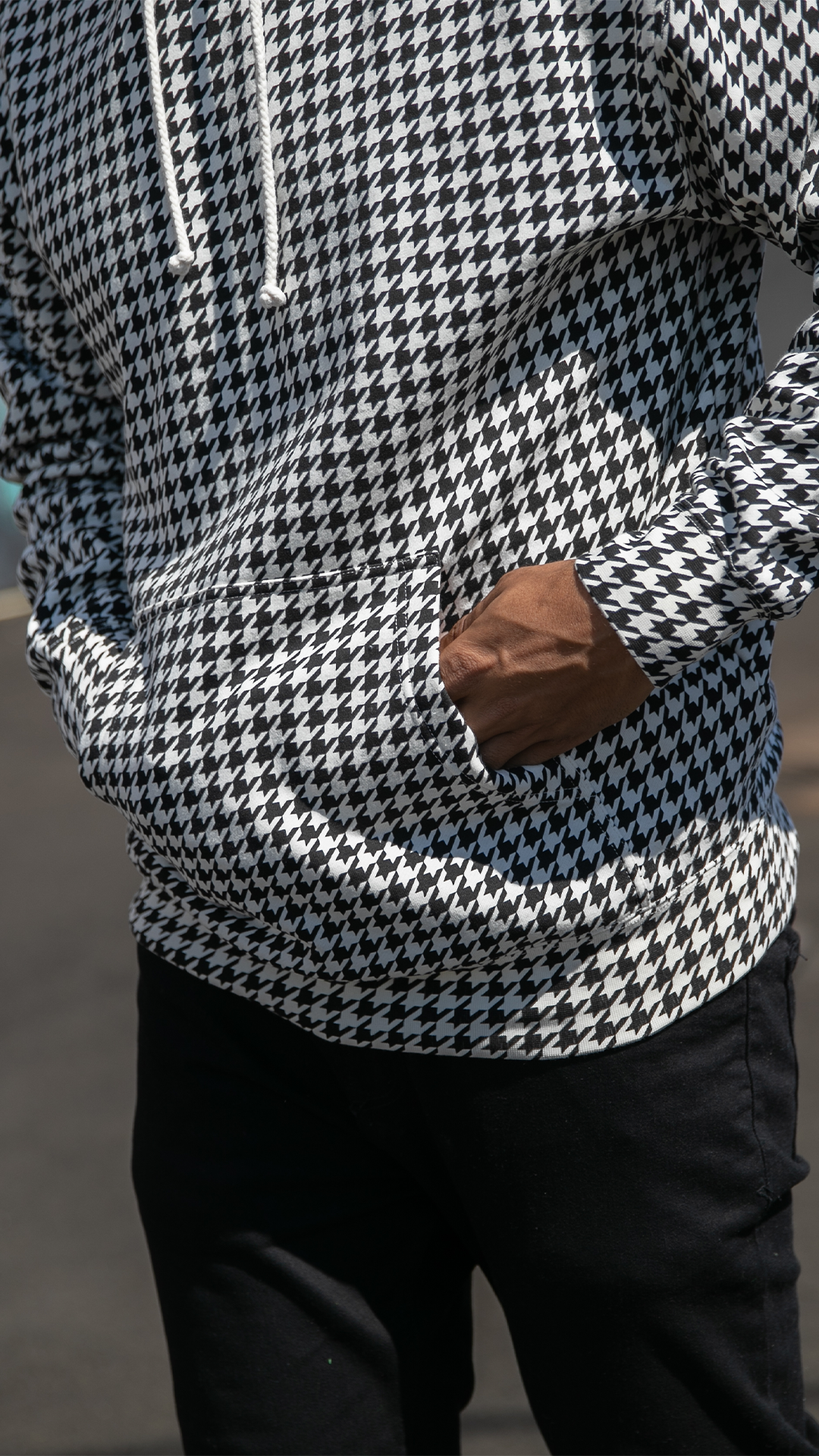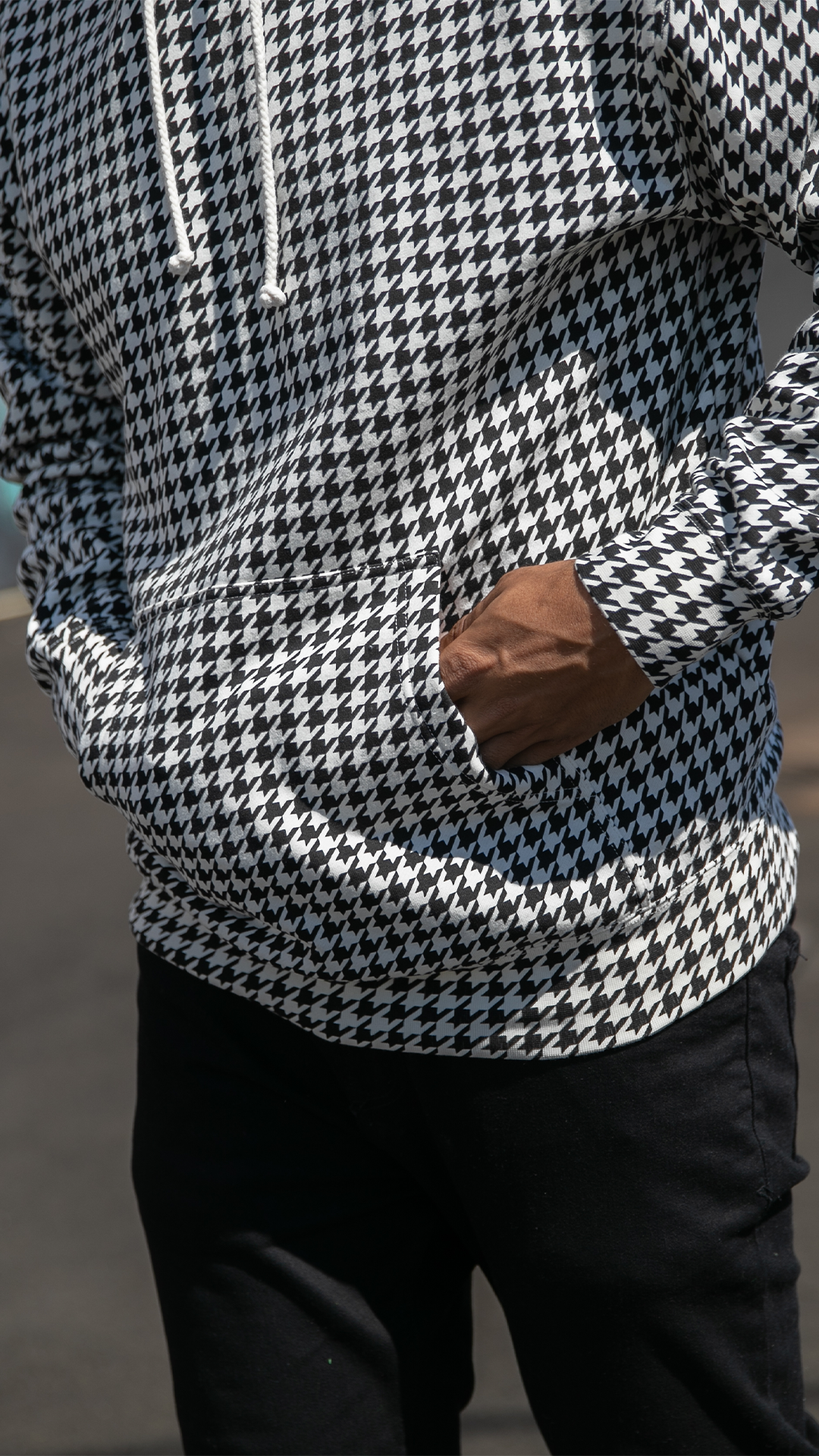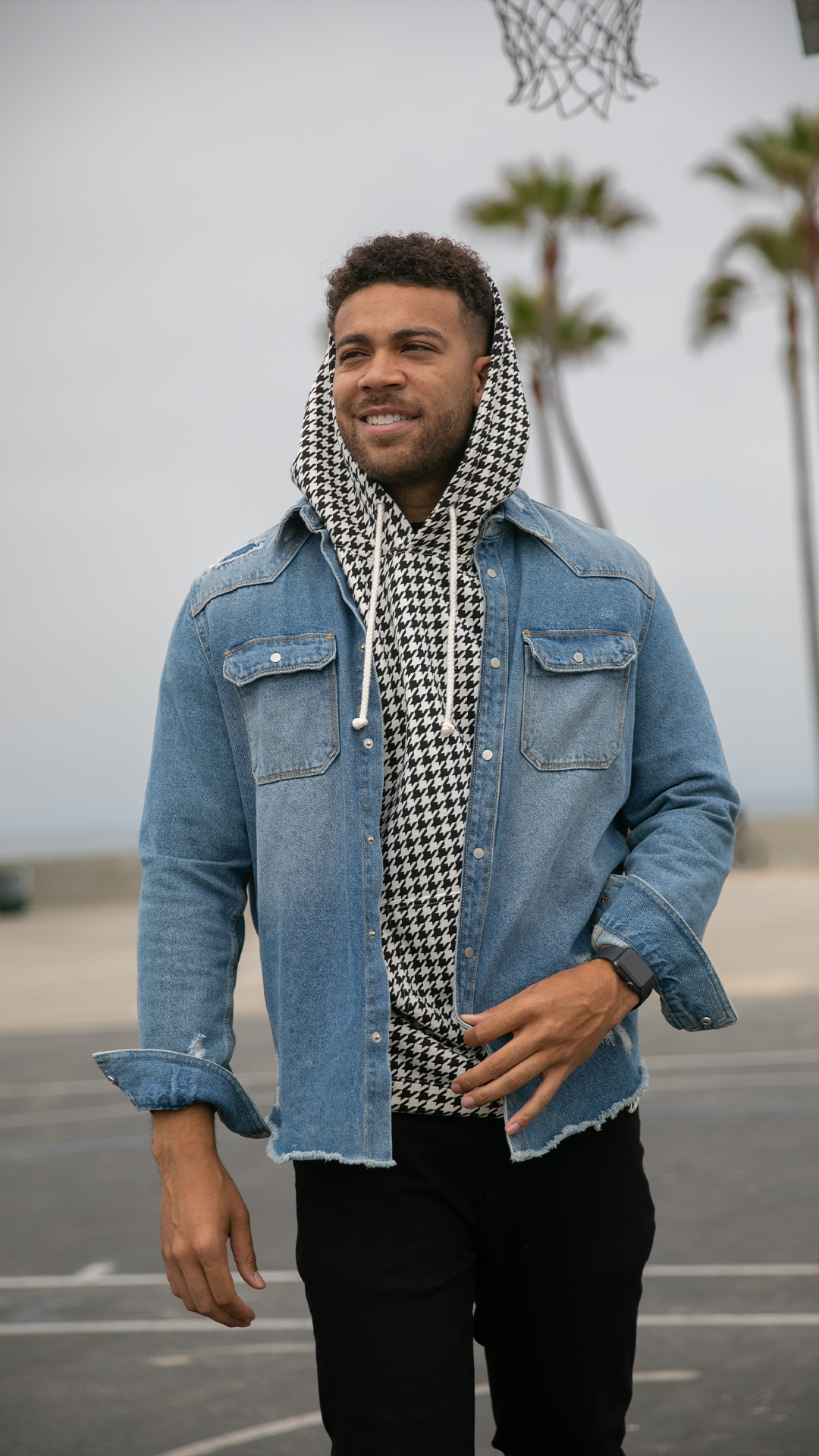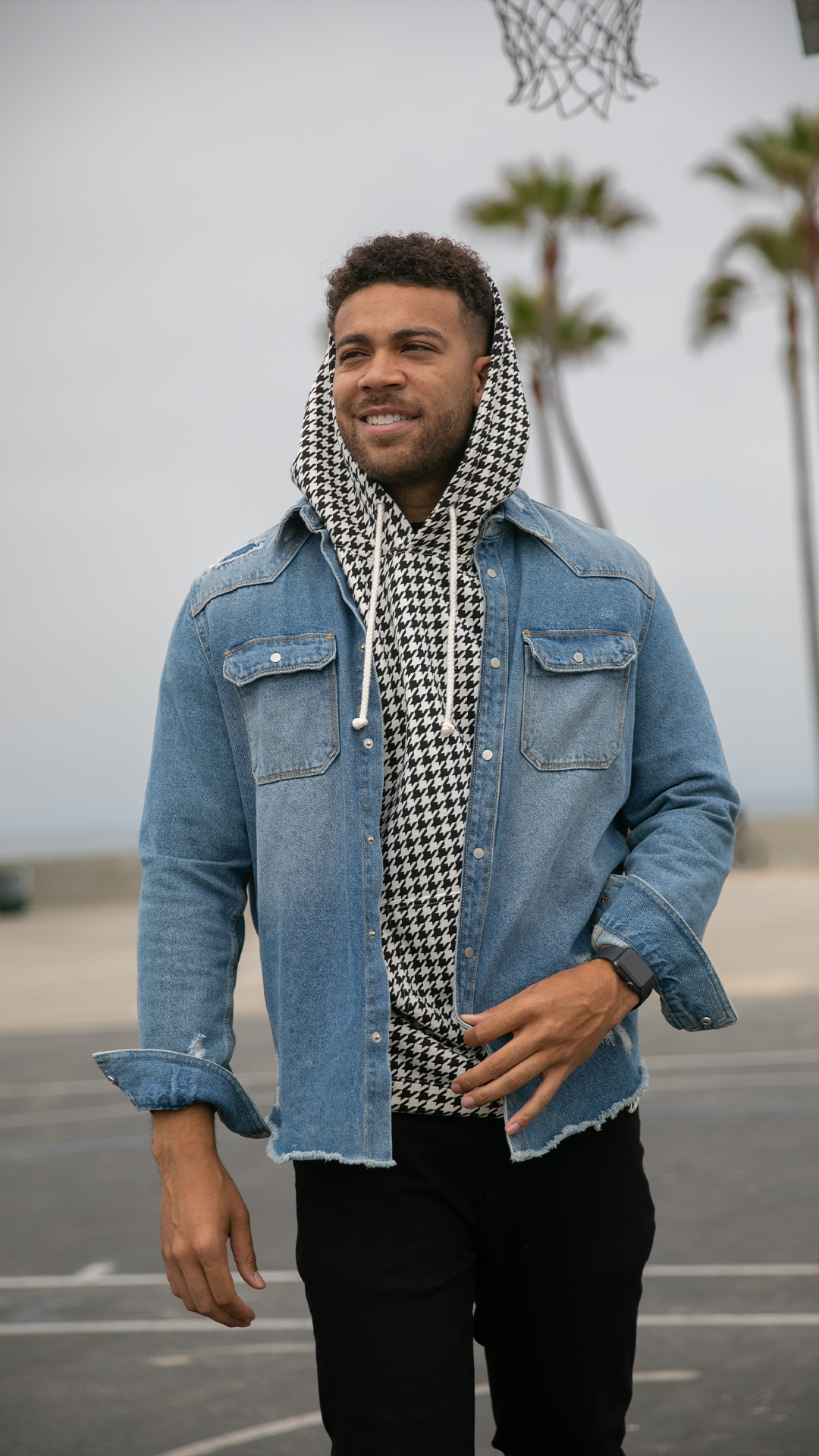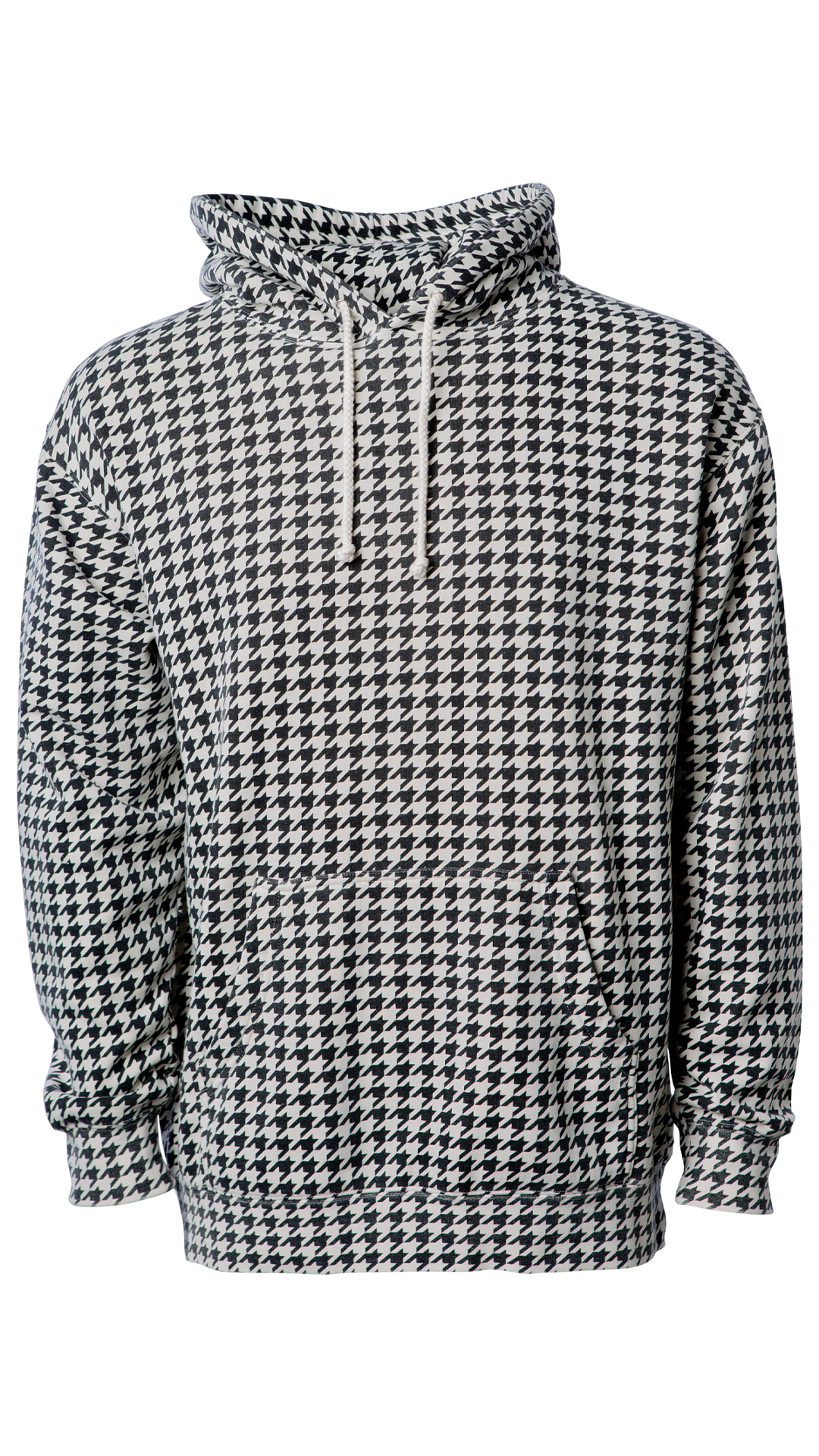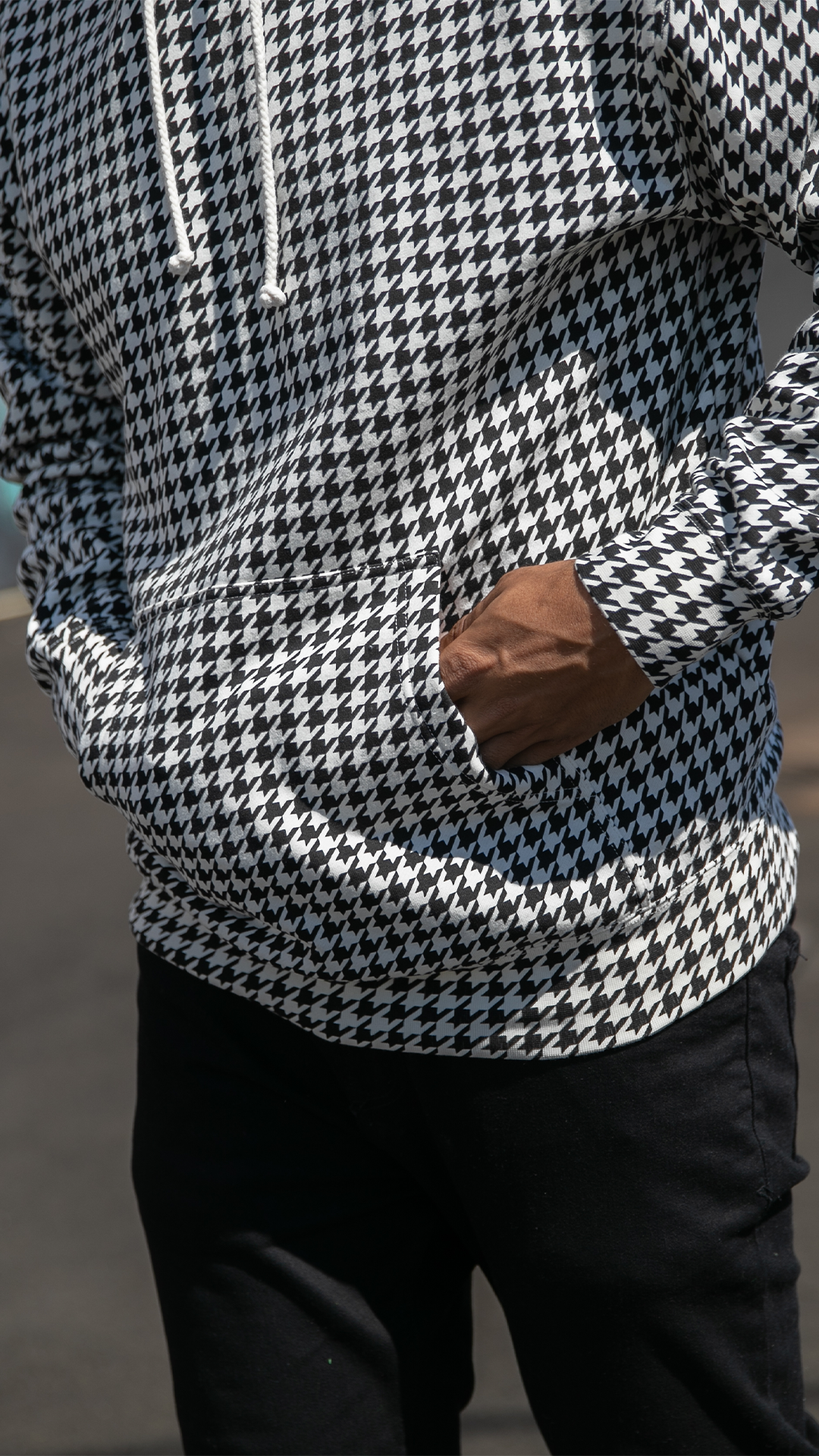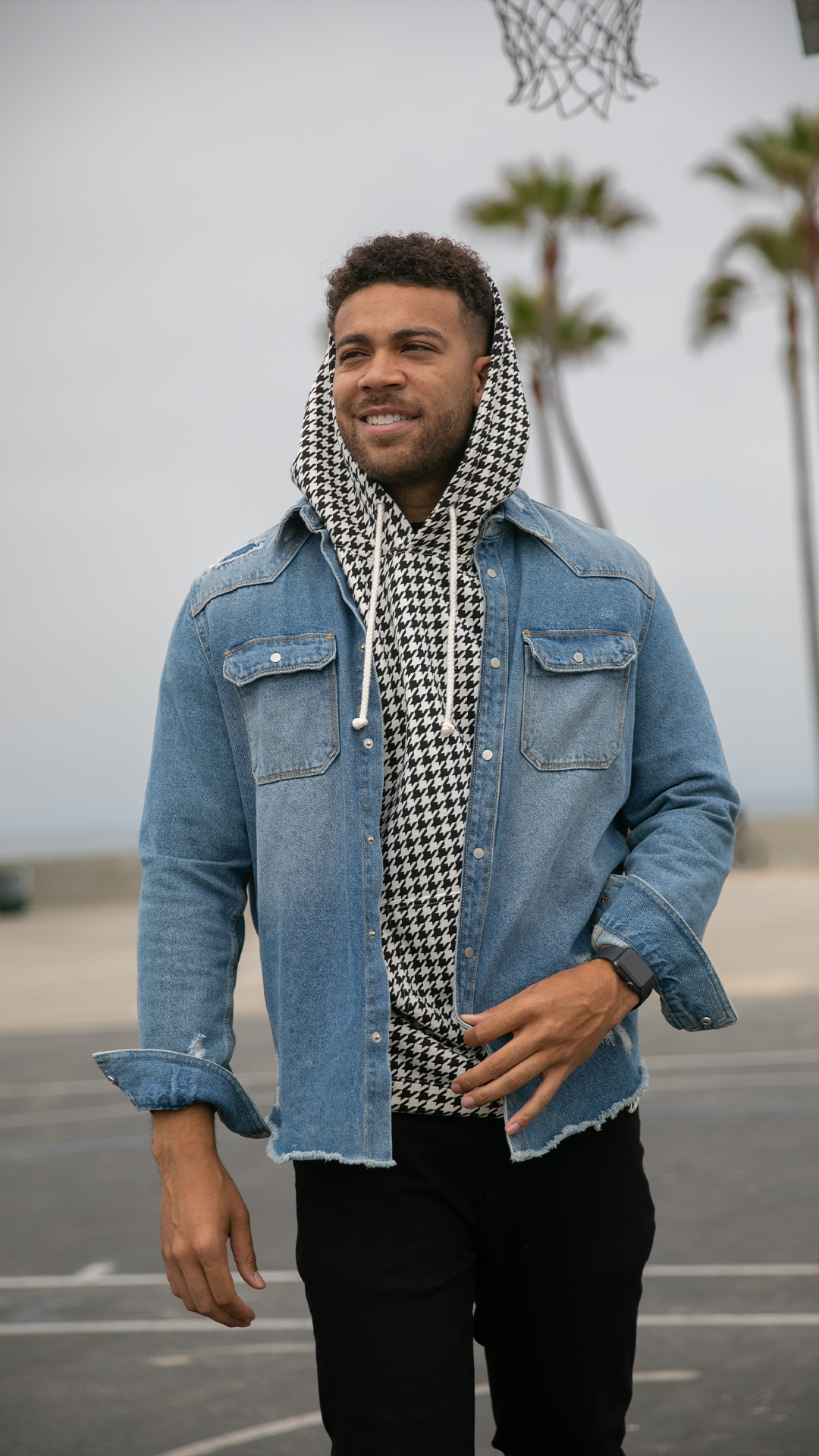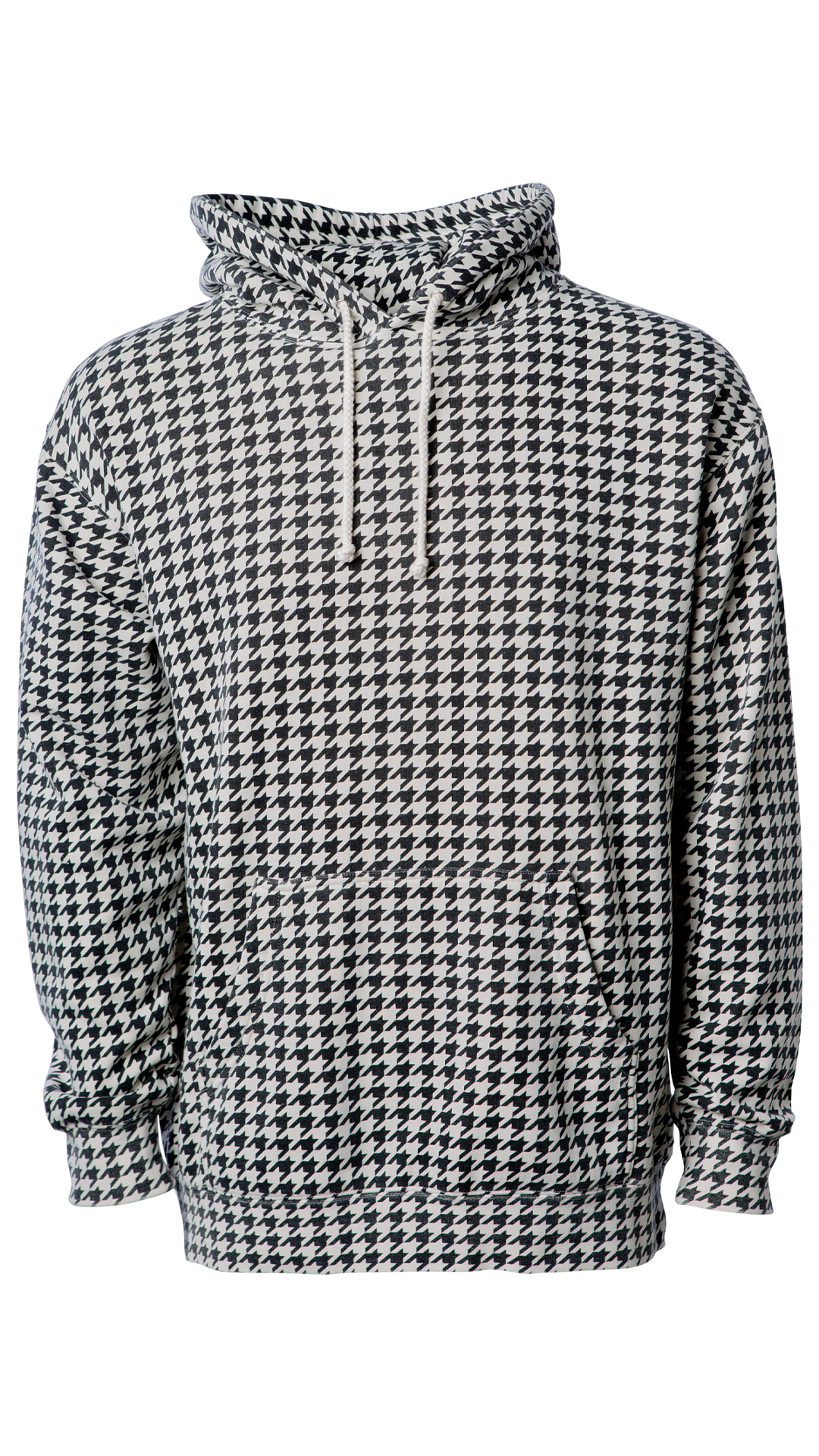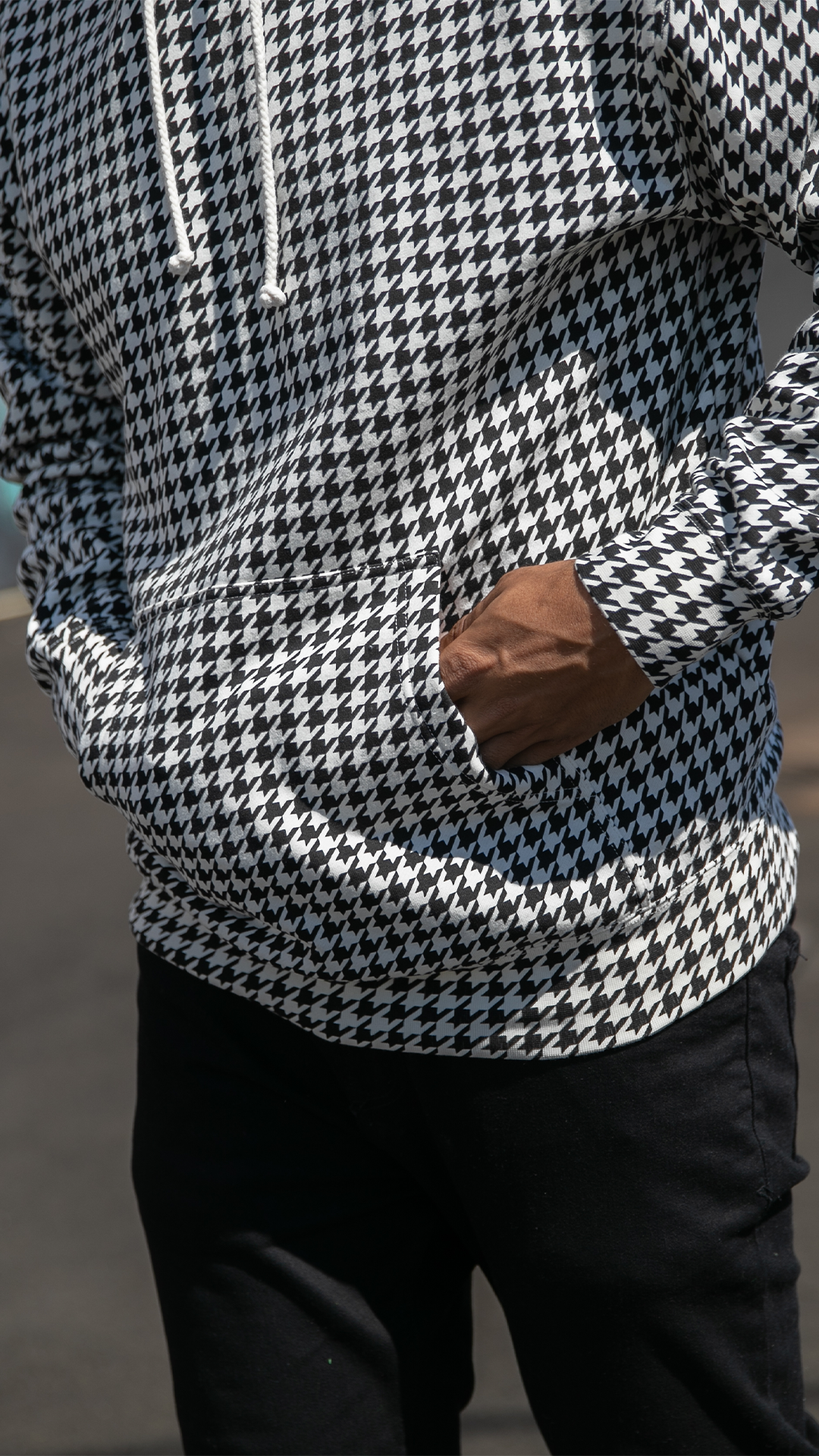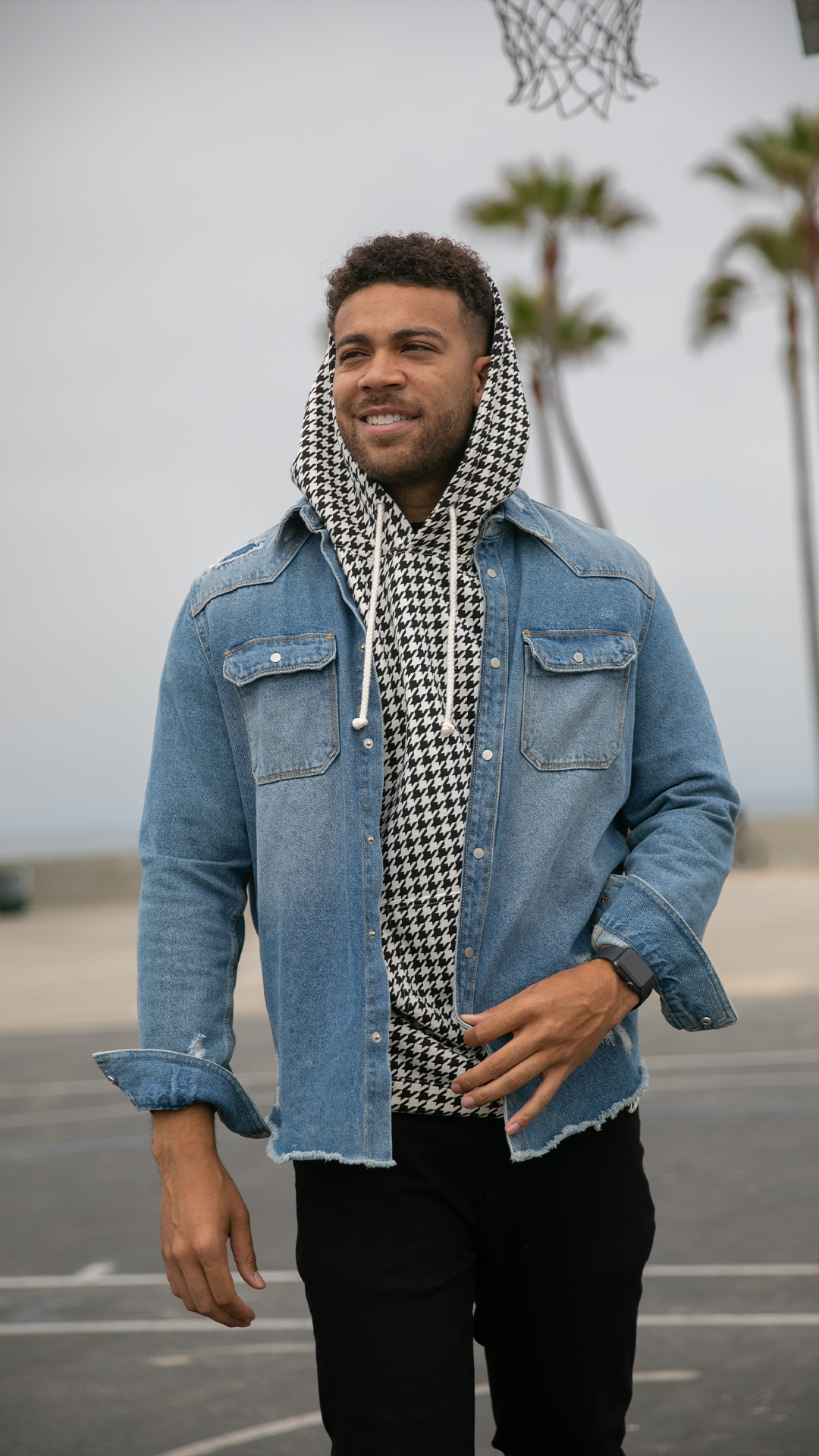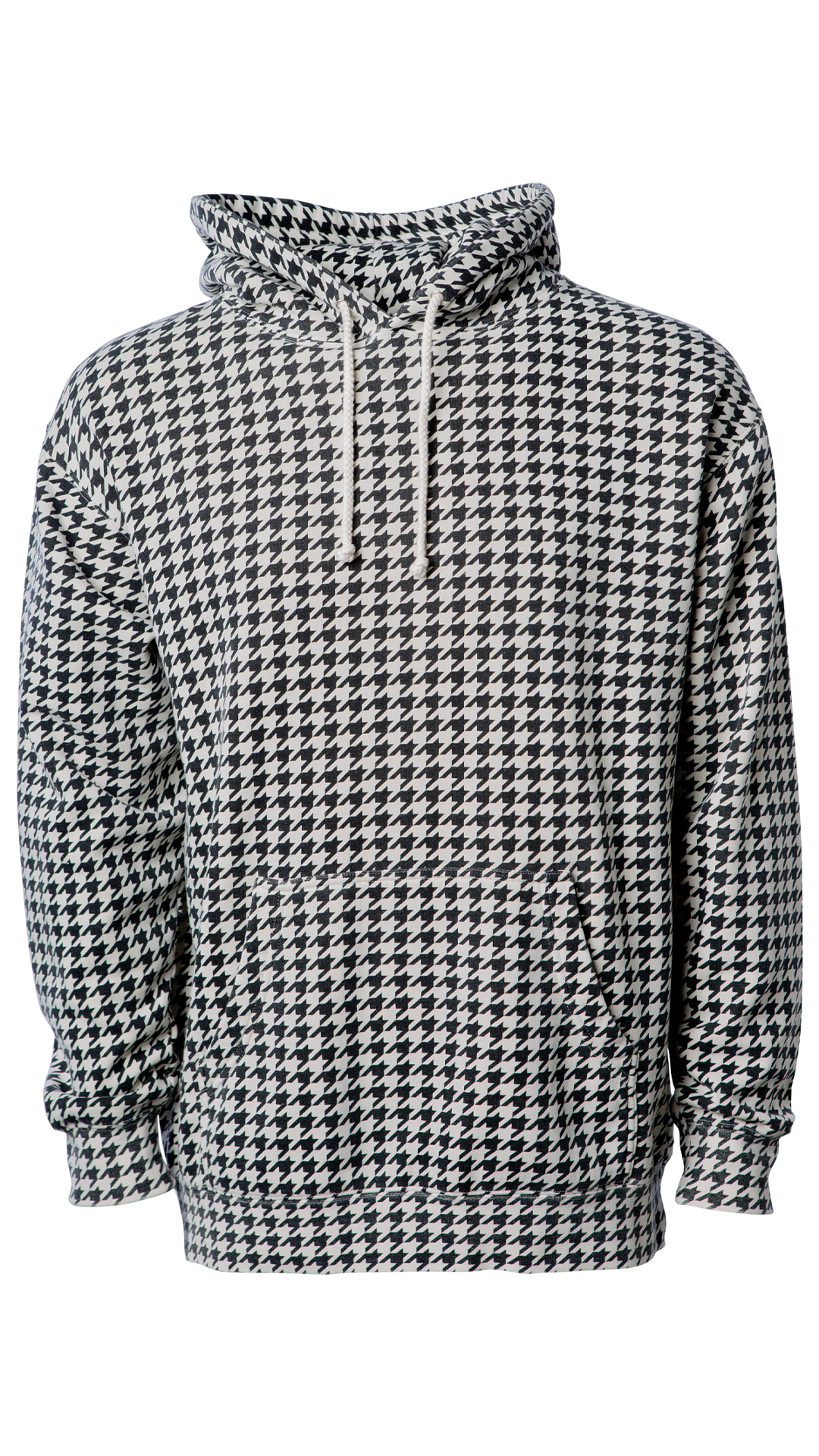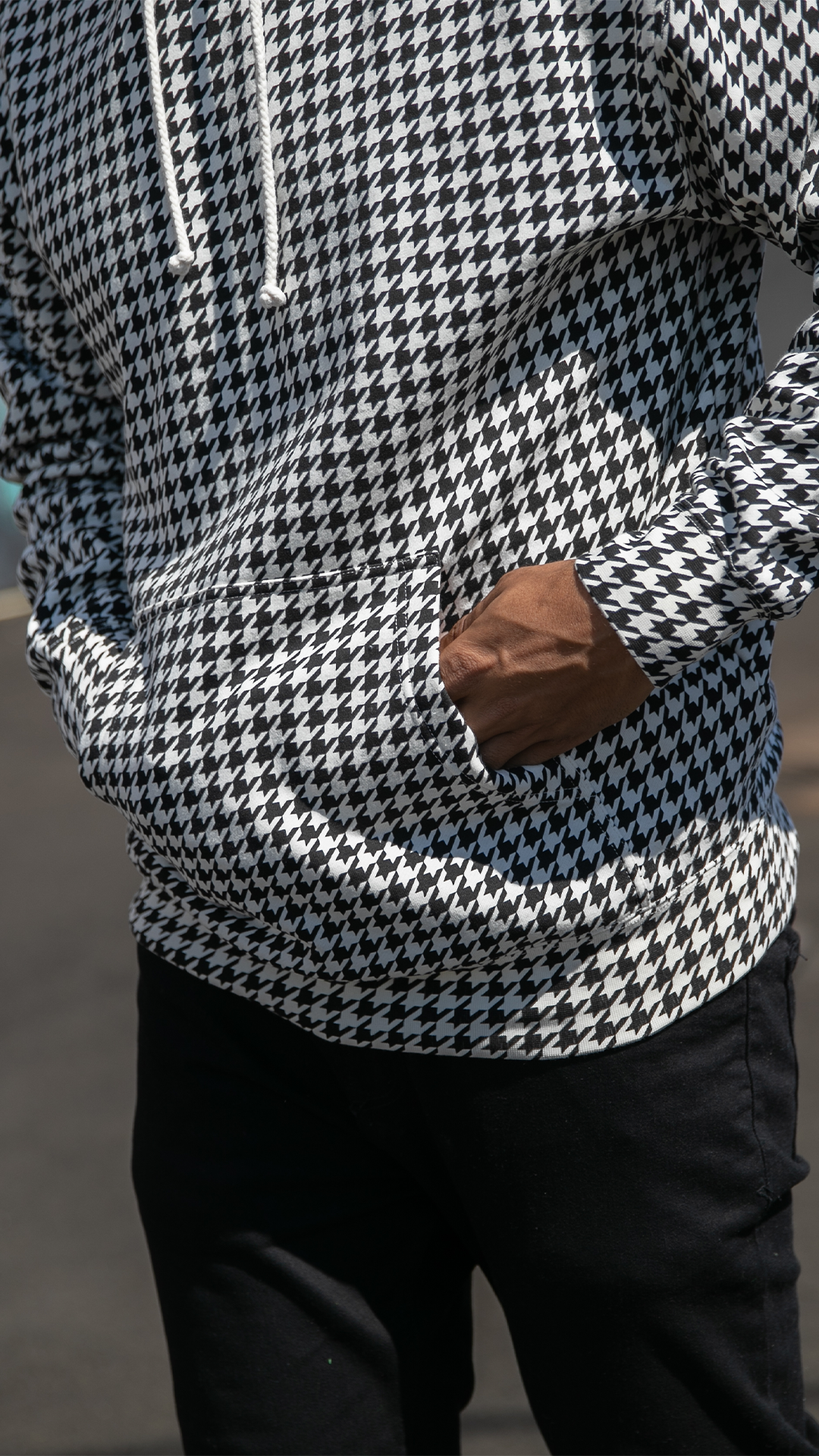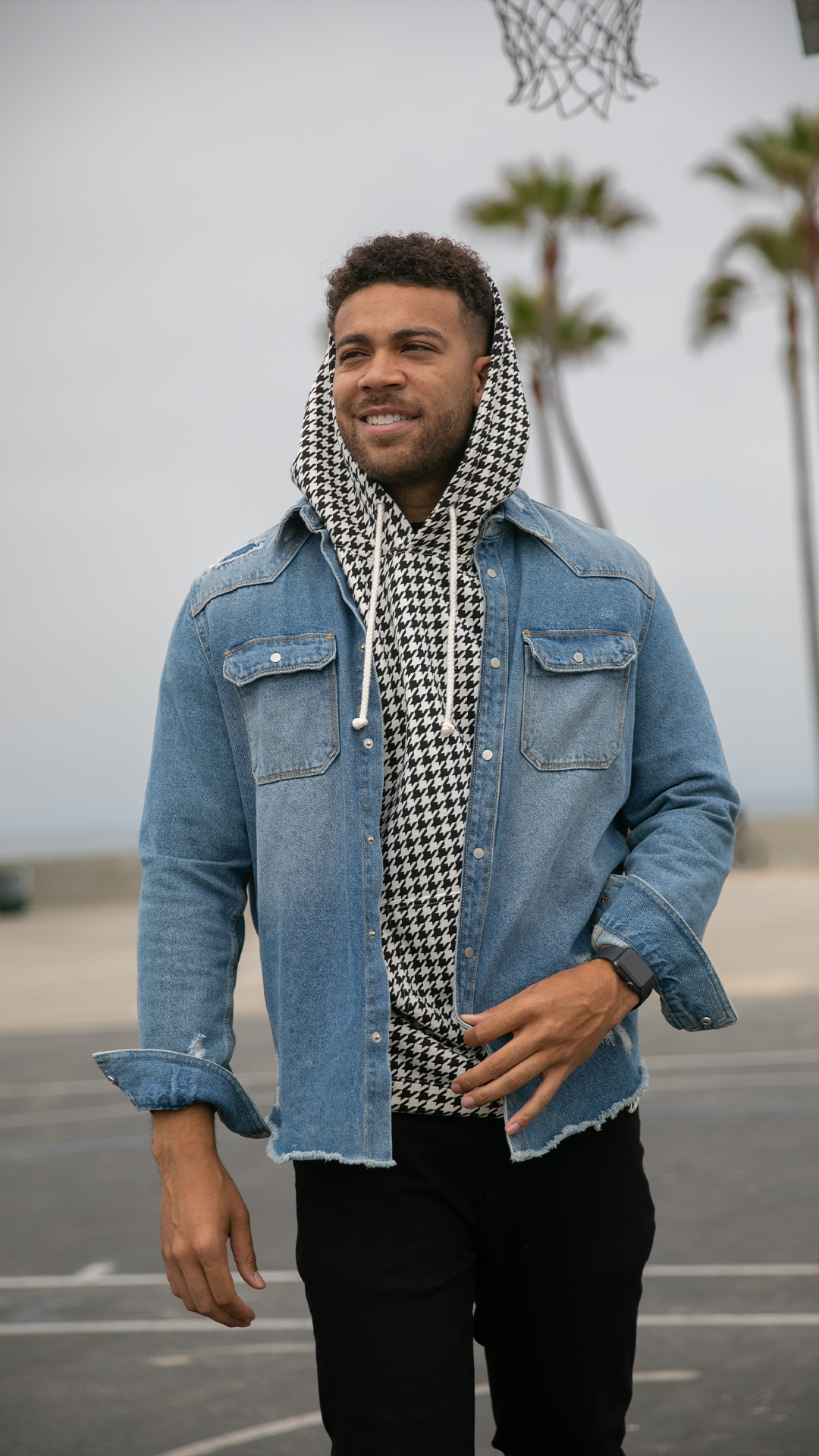 Houndstooth Hoodie Classic and Casual Fit
🌟 Overview
Step up your style game with ShirtBANC's Houndstooth Elegance Hoodie—a unique fusion of classic design and modern comfort. 🌟 Make a bold statement without saying a word, effortlessly blending fashion and functionality. This isn't just a hoodie; it's a testament to style that transcends trends. 🌈
🎁 Features
👕 Unbeatable Comfort: Crafted from a blend of premium cotton and polyester, our hoodie provides a soft, breathable experience you'll want to live in.

🔲 Striking Houndstooth Pattern: Make heads turn with the timeless houndstooth design, a fashion mainstay that symbolizes elegance and class.

🎨 Versatile Style: The monochrome palette ensures compatibility with a wide range of outfits, making it a versatile addition to any wardrobe.

🪡 Quality Stitching: With attention to detail, each seam and stitch is designed to stand the test of time.

🎒 Convenience Meets Fashion: Featuring a spacious front pocket and an adjustable drawstring hood for those brisk evenings or sudden rain showers. 🌧

🌀 Easy Care: Our hoodie is not only stylish but also machine washable for your convenience.
👚 Fit & Size
Available in Small, Medium, Large, and Extra-Large. For a more relaxed fit, consider ordering a size up. 📏
🧺 Care Instructions
Machine wash cold 🥶 with like colors, tumble dry low. 🌀
🛡 100% Satisfaction Guarantee
As with all ShirtBANC products, we stand behind the quality and craftsmanship of our Houndstooth Elegance Hoodie. 🛡 If you're not completely satisfied, return it for a full refund.
👗 Elevate your wardrobe today with the ShirtBANC Houndstooth Elegance Hoodie—where classic sophistication meets contemporary comfort. 🌟